! >
Broadway To Vegas
  
 SHOW REVIEWS CELEBRITY INTERVIEWS GOSSIP NEWS

| | |
| --- | --- |
| | |
NASCAR WEEK-END - - BEYONCE'S HEROIC BAND MEMBERS - - SAG'S CONVERSATIONS - - SING FOR A CURE - - BAYLOR UNIVERSITY'S HORTON FOOTE FESTIVAL - - THE CHOCOLATE CAKE CHALLENGE - - IT AIN'T ALL CONFETTI - - CY COLEMAN'S OSTROVSKY - - DONATE . . . Scroll Down


SNIFFING AROUND NASCAR WEEK-END


Expect to get sniffed by Molly and Sophie. Remember the Las Vegas motto - what goes on in Vegas stays in Vegas. If Molly and Sophie don't like what they smell - you stay in Vegas.

The sniffer patrol has been cozening up to the quarter-million racing fans attending the NASCAR week-end, which has been taking place in Las Vegas.

Or, at least getting up close to the 7,000 RV's rabid fans used to transport themselves to the venue.

Molly and Sophie are veteran bomb sniffing dogs who have been on duty getting a whiff of every single RV who attempted to enter the gates.

If Molly and Sophie have been getting a snout full, the real fill up has been to the Las Vegas economy, as racing enthusiastic revved up their spending.

According to the Las Vegas Convention and Visitor's Bureau last year's race drew nearly 143,200 fans, including more than 97,000 out-of-town visitors, who spent more than $133.4 million at local hotels, restaurants, stages and casinos. This year the figures are expected to be higher.

NASCAR week-end has become one of the two biggest annual sporting events in Nevada. The other is Super Bowl week-end.

Dale Earnhardt Jr. kicked off a "Driven 2 Rock" weekend at the MGM Grand Entertainment Dome on March 5 participating in a question-answer session. The following evening Earnhardt's teammate at Dale Earnhart Inc., Michael Waltrip, chatted on the same stage.

The new Dale Earnhardt Terrace grandstand at Las Vegas Motor Speedway, a monument to the late NASCAR driver, was unveiled at a dedication ceremony behind the terrace on Friday.

Fitz Bradshaw Racing Team Drivers Tim Fedewa, Casey Atwood and two-time Busch Series champion Randy LaJoie held an autograph signing at the Stratosphere's Race & Sports Book.

NASCAR driver Elliot Sadler, driver of the No. 38 M&M's Ford, l signed autographs last Thursday at M&M World on the Strip.

NASCAR's Sterling Marlin and the Havoline Girls staged a public meet-and-greet and sign autographs at The Palms on Friday.



Kevin Harvick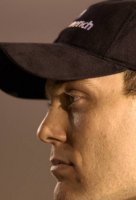 Charlie Daniels sang the national anthem at the Busch Series Sam's Town 300 at Las Vegas Motor Speedway on Saturday. Bakersfield, California born Kevin Harvick, who likes to pig out on Mexican food, edged out race leader Matt Kenseth to win that event.

Robin Leach will host today's NASCAR pre-race show and introduce the starting field and VIPs. Robert Goulet sings The National Anthem and The Sirens of TI will perform God Bless America, with a flyover by The Thunderbirds.

The devotion of rabid fans can be measured by the long road home. Bumper to bumper grid lock means the average trip from the speedway to Las Vegas proper can clock in at four to five hours. Many are experiencing a two hour wait just to get out of the gate.


BAYLOR UNIVERSITY FESTIVAL HONORS PLAYWRIGHT HORTON FOOTE


The inaugural Horton Foote American Playwrights Festival took place March 3-6 on the Baylor campus in Waco, Texas.



Horton Foote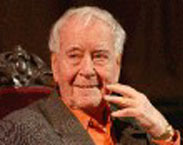 Sponsored by the department of theater arts, the festival included a question/answer session with Foote; appearances by actors Robert Duvall, Estelle Parsons and Ellen Burstyn; and the 50th anniversary production, with a professional cast, of Foote's play The Traveling Lady. The original opened on Broadway at The Playhouse Theatre on October 27, 1954 closing on November 20 for a run of 30 performances.

Foote was named Visiting Distinguished Dramatist at Baylor in fall 2002 and has conducted week-long, in-residence classes each semester. He also collaborated with Dr. Marion Castleberry, assistant professor of theater arts, on the upcoming book Horton Foote: Genesis of an American Playwright, a compilation of essays written by the playwright.

"Horton Foote is one of the world's greatest playwrights and certainly Texas' greatest natural resource," Castleberry said. "Seldom does a theater arts department such as ours have the opportunity to work so closely with an Academy Award-winning and Pulitzer Prize-winning writer. I feel honored and blessed to be a part of something so exciting, and I look forward to a very rewarding partnership between Baylor and Horton Foote."

Castleberry also explained that Foote's affection for Baylor is long standing. Foote's great-great-grandfather, Albert Clinton Horton, the first lieutenant governor of Texas, gave $5,000 to establish Baylor in 1845 and was a charter member of its board of trustees.

Born in Wharton, Texas, in 1916, Foote - whose favorite food is fried chicken - received his first Academy Award in 1962 for his screenplay of To Kill a Mockingbird and his second in 1983 for Tender Mercies. His play The Young Man from Atlanta was awarded a Pulitzer Prize.

Each year the Horton Foote American Playwrights Festival will celebrate a great American playwright with performances, an academic symposium on the writer and an award in Foote's name.

This year's festival included a Keynote address by playwright Romulus Linney. There were also presentations of academic papers and an exhibit of Foote's awards, including his two Academy Awards and Pulitzer Prize.



Broadway To Vegas is supported through advertising and donations. Priority consideration is given to interview suggestions, news, press releases, etc from paid supporters. However, no paid supporters control, alter, edit, or in any way manipulate the content of this site. Your donation is appreciated. We accept PAYPAL. Thank you for your interest.


SWEET CHARITY


SING FOR A CURE

Michael Zaslow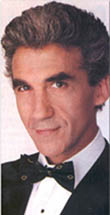 is a star-studded ALS Benefit starring Elaine Stritch, who lost a young nephew to the disease. Also on board are Brian Stokes Mitchell, Cady Huffman, Andrea McArdle, Dana Reeve, Rebecca Budig, Ron Raines, Kim Zimmer, Paul Anthony Stewart and many more!

Musical Director: David Lewis, Director: Caroline McWilliams, Producer: Susan Hufford, Choreographers: Luigi & Francis J. Roach.

Honoring Stephen B. Siegel, Chairman of Global Brokerage, CB Richard Ellis.

Co-Chairs: Marylou Berk & Jonathan L. Mechanic. Honorary Chairpersons: Senator Hillary Clinton, Norman Gladney, Donna Hanover, and Ellen Levine. Angel Award Honoree: Pete Duranko, former Notre Dame All-American and Denver Broncos All-Pro Football Legend, who suffers from ALS.

At the Lunt-Fontanne Theatre in NYC on March 8. This benefits ZazAngels, a subsidiary of the ALS Association a group started by friends of the late Emmy-winning actor Michael Zaslow, who played the villainous Roger Thorpe on Guiding Light on and off for 25 years before falling victim to the disease.

IT AIN'T ALL CONFETTI

Rip Taylor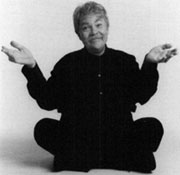 Rip Taylor's one man show is a special fundraiser for the Nevada Conservatory Theatre.

Taylor has dazzled audiences worldwide with a career that spans five decades. The master of comedic timing is also is a legitimate actor having done television, stage-plays, musicals, Broadway, and tours.

It Ain't All Confetti, shredded by Rip Taylor and stitched together by Robert Brewer, is not his nightclub act that many have seen in Las Vegas, where he is a top headliner, but the saga of his life as only Rip can tell it. The show is full of lots of laughs and confetti, but also has some poignant moments as he tells his life story.

The project, which has been more than a year in development, involved not only Brewer as director, but also Broadway director Glenn Casale and playwright and director Jerry L. Crawford, along with Aaron Tuttle, a graduate student in the directing program at UNLV. The musical director is Joseph Darro, with set design by Jeff Fiala and lighting by Brackley Frayer.

This Nevada Conservatory Theatre special event, opening March 12 in the Judy Bayley Theatre at the University of Nevada, Las Vegas has performances March 12, 13, 19, 20.


SPREADING THE WORD


THE SCREEN ACTORS GUILD FOUNDATION'S CONVERSATION with Tony Danza, moderated by actor Lou Diamond Phillips takes place at the Suncoast Hotel in Las Vegas on March 13. Admission is free.


FOOD FOR THOUGHT


CHEESE CAR

Photo from: The American Diary Association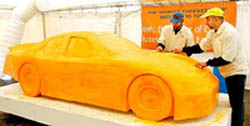 food and auto racing have always had a strong relationship and Broadway To Vegas can't help but wonder if that Cheddar cheese car is ripe with age or is getting moldy. The American Dairy Association got creative and sponsored the first ever to-scale car made entirely out of cheese. The World's Cheesiest Car, an authentic replica of Terry Labonte's #5 Chevrolet, was carved from 3,500 pounds of yellow Cheddar cheese provided by Vermont's Cabot Creamery.

The cheese car weighing nearly 3,000 pounds and standing 5 feet tall, 12 feet long and 6 feet wide was created by Jim Victor to support Labonte and launch the debut of the primary cheese paint scheme on the #5 Kellogg's/got milk? car.

Victor is a sculptor who has been playing with food for more than 30 years. Among his many commissions are various food sculptures, including butter sculptures for several state fairs, and chocolate sculptures commemorating entertainment personalities including Mickey Rooney, Anne Miller and Robin Williams.

An admitted NASCAR fan and a cheese lover, Victor described the project as "a thrill."

BELLY UP TO THE BAR BOYS The longest free-standing bar in North America - 150 feet - aptly called Big Bar, is located in the Hyatt Regency Chicago Hotel. In addition to offering a breathtaking view of Chicago through widows lined with colorful bottles of over l,400 wines, champagnes, liqueurs, cognacs, the place is jumping with music. The Moods will be performing through the summer. They have appeared with performers Whitney Houston, Aretha Franklin and organizations including the Black Ensemble Theater, Chicago Conservatory of Music and Second City.

Also, live at BIG Bar is Chicago's own Tony Ocean. Fridays and Saturdays where you can dance the night away with songs from Sinatra and The Rat Pack.

If music helps food digest, you might consider attacking the chocolate cake challenge. If one person can eat one piece of the Mile High Chocolate Cake in one seating - it's free! Need something to wash it down? Signature cocktails are served in two sizes: "Big" and "Very Big." In keeping with the theme, the Big Bar on tap beer list is composed of three sizes: "Big," "Bigger," and "Biggest."



OSTROVSKY a world premiere musical comedy with the book by Avery Corman, music by Cy Coleman, lyrics by Cy Coleman and Avery Corman. Directed by Douglas C. Wager and Co-Directed/Choreography by Patricia Birch.

Two time Tony nominee Bob Gunton stars in this musical about an outsized, over-the-top star of the Yiddish theater in the 1920's. Meet David Ostrovsky, an artist of monumental talent, with self-confidence to match, who suddenly finds himself fighting for his own survival in a bustling world of aspiring artists and hustling promoters, left-wing idealists and girls who just want to be stars.

The show opened at the Prince Music Theater in Philadelphia on March 6.

LES MISERABLES based on Victor Hugo's classic novel, it is the epic musical story of the fugitive Jean Valjean, who is pitted against the cruel and self-righteous Inspector Javert in a lifelong struggle to evade capture.

Performances at the Kimmel Center in Philadelphia through March 28.

RENT on stage March 16-17 in the Broadway in Colorado Springs series at the Pikes Peak Center.

VOLPONE the world premiere performances of a new opera commissioned by Wolf Trap. Volpone ("The Fox"), is a comedy inspired by the classic Ben Jonson play of the same name.

The wealthy Volpone feigns mortal illness in order to con a group of his so-called "friends" into believing that each of them will inherit his fortune-and the lengths to which they will go in the name of greed makes for an evening of high humor sung to a witty and tuneful score by John Musto with libretto by Mark Campbell.

The cast will feature an exciting group of singers including several former members of the Wolf Trap Opera Company.

The audience is invited to the Lecture Hall at the Center for Education - adjacent to The Barns - for a behind-the-scenes talk one hour prior to each performance.

March 10, 12, 14. Wolf Trap in Vienna, Virginia.

SLY FOX a laugh your troubles away production , directed by Arthur Penn, is set to begin performances at the Barrymore Theatre in NYC on March 12 in preparation for an April 1 opening.

MRS. ROBINSON has Kelly McGillis taking over the famed lead of the seductive matron in the Terry Johnson-penned adaptation beginning with the March 16-21 engagement at the Merriam Theatre in Philadelphia.

BEE-LUTHER-HATCHEE by Thomas Gibbons, directed by Jim Pelegano (see Broadway To Vegas column of March 2, 2003). The play's title is a slang term from the 1930s railroad era for a "damnable place, the next stop after Hell." It can also refer to an absurd or ironic situation.

In Bee-Luther-Hatchee, Shelita Burns, an up-and-coming African-American book editor in New York City, published the memoirs of an elderly, Southern black woman named Libby Price, only to discover that subject is not exactly who she seems. Libby's authentic voice and rich though sorrowful life story touch Shelita and readers profoundly. When the book wins a prestigious ward Shelita decides to take a trip down South to meet Libby, whom she has only corresponded with, and to deliver the award to her in person. Shelita's trip ultimately ends up raising more questions than it answers including, perhaps, the most troubling of all - who owns the story of one's own life?

Mainstage Theatre of the Blue Heron Arts Center in Manhattan. March 12 - April 4.


| | | |
| --- | --- | --- |
| | | |
WHO'S WHERE


BEYONCE'S 22-city tour with Alicia Keys and Missy Elliott begins March 12 at the Office Depot Center in Sunrise, Florida. Expect some extra applause for Beyonce's backup - lead guitarist Shaun Carrington, bass guitarist Kern Brantley and drummer Nisan Stewart, who possibly saved the life of a 91-year-old great-grandfather of nine who was attempting to fight off a knife-wielding suspect after he grabbed the man's wallet in the parking lot of a Palm Beach Walgreen's last Tuesday.

The musicians are credited with blocking his car and then when he attempted to escape, chasing the man on foot, catching him and after a store employee tackled him, the performers held him down until police arrived.

The suspect was charged with armed carjacking and battery of a person over 65, a felony in Florida. Beyonce's back-up guys deserve a standing ovation.

RITA MORENO the Tony, Emmy, Oscar, Grammy-winning talent opens Tuesday at Feinstein's at the Regency, NYC. Her "Between Love & Fascination" show runs through March 20.

REBECCA SPENCER performs her cabaret concert, based on her CD, Wide Awake and Dreaming Friday, March 12 at Mama Rose's in Manhattan and on Sunday, March 14 at Odette's Cabaret in New Hope, PA.

SMOKEY ROBINSON performs Friday and Saturday at the Westbury Music Fair in Westbury, N.Y.

JEFF FOXWORTHY explains about being a redneck Friday at Memorial Auditorium in Chattanooga, TN.

CASSANDRA WILSON performs Tuesday at Benaroya Hall in Seattle, Washington. On Wednesday the show is at the Chan Centre in Vancouver, B.C.

ROD STEWART in the spotlight Monday at the John Labatt Centre in London, ON. On Tuesday he'll be singing both the old and new at Van Andel Arena in Grand Rapids, MI. The rockin' crooner takes the show to the Kemper Arena in Kansas City on Thursday. On Friday he'll be doing turning away business at the QWest Center in Omaha, NE.

LARRY GATLIN center stage Friday and Saturday at Casino Rama in Rama, ON.

PRESERVATION HALL JAZZ BAND has a busy week. Tonight the notes come from the stage of the State Theatre in Easton, PA. On Wednesday the show is in Rock Hall, MD. Thursday finds the guys at the Scranton Cultural Center in Scranton, PA. Friday the show is at Symphony Hall in Boston and they close out the week, Saturday March 13, at Merrill Auditorium in Portland, Maine.

STING in the spotlight Thursday, March 11 at the Warner Theatre in Washington D.C. On Friday he can be enjoyed at the Tower Theatre in Upper Darby, PA.

TONY DANZA brings the act to the Sun Coast Hotel in Las Vegas for performances Friday March 12 - Sunday March 14.

SARAH BRIGHTMAN brings her beauty and glorious voice to an assortment of stages this week. Tonight, March 7th she is at the Magness Arena in Denver. On Tuesday the show is at the American West Arena in Phoenix, Arizona. Wednesday finds her at the San Diego Sports Arena in San Diego. She'll be on stage Thursday at the Centennial Garden in Bakersfield, Calif. On Saturday she can be enjoyed at the MGM Grand Garden Arena in Las Vegas.

BILL COSBY telling funny stories next Sunday at the Calvin Theater in Northampton, MA.

PETER CINCOTTI performs tonight, March 7, at the Philharmonic Center in Naples, Florida.

MARY CLEERE HARAN who has starred in five PBS documentaries including a tribute to Rodgers and Hammerstein, and Remembering Bing brings her cabaret act to the Crest Theatre in Delray Beach, Florida on March 8.

INDIGO GIRLS March 12-13 at Radio City Music Hall in NYC.
















Next Column: March 14, 2004
Copyright: March 7, 2004. All Rights Reserved. Reviews, Interviews, Commentary, Photographs or Graphics from any Broadway To Vegas (TM) columns may not be published, broadcast, rewritten, utilized as leads, or used in any manner without permission, compensation/credit.
Link to Main Page
---
Laura Deni


CLICK HERE FOR COMMENT SECTION