Broadway To Vegas
  
 SHOW REVIEWS CELEBRITY INTERVIEWS GOSSIP NEWS

| | |
| --- | --- |
| | |
OSCAR WINNERS HONED CRAFT ON BROADWAY - - HUMANA FESTIVAL OF NEW PLAYS - - THE MYSTERY WRITERS OF AMERICA'S EDGAR AWARDS - - CARNEGIE HALL HONORS RONALD O. PERELMAN - - BAREFOOT IN THE PARK - -AUDRA MCDONALD IN HOUSTON GRAND OPERA DEBUT - - NEW YORK CITY OPERA SPRING GALA - - CITIZEN 13559: THE JOURNAL OF BEN UCHIDA - - DONATE . . . Scroll Down


Copyright: March 5, 2006
By: Laura Deni

CLICK HERE FOR COMMENT SECTION
OSCAR WINNERS GIVE THEIR REGARDS TO BROADWAY
If your goal to is to a big screen star, stroll down that red carpet and then cart home an Oscar, start emoting on stage.

The most common thread connecting Oscar winners is that they honed their craft on Broadway.

When a relative newcomer, Julie Andrews, was given her first screen test she was rejected and called unfilmable. After success on Broadway the Hollywood moguls corrected their vision.

Four Best Actress winners even won the Oscar for an acclaimed stage role that they reprised on the screen.

Judy Holliday for Born Yesterday (1950).
Shirley Booth for Come Back, Little Sheba (1952)
Anne Bancroft for The Miracle Worker (1962)
Barbra Streisand for Funny Girl (1968)

Four of the six actresses who won the Best Actress Oscar for their first screen roles or during the first year of their film careers came to the front of the camera with an extensive theatrical background.

Katharine Hepburn for Morning Glory (1932/33). The most honored actress of all-time, Hepburn - with a total of twelve nominations and four wins - all in the Best Actress category - stretching over a period of 49 years from her Best Actress win for Morning Glory (1932/33) to her Best Actress win for On Golden Pond (1981)) - a record in itself for the greatest span between Oscar wins. Hepburn is the only actress to have won the Best Actress award four times.



Shirley Booth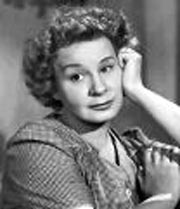 Shirley Booth for Come Back, Little Sheba (1952). After working in stock companies for six years, she made her New York with Humphrey Bogart in Hell's Bells (1925). She achieved popularity in musicals and drama in the 1930s and 1940s. Her first Tony was awarded for her performance as Grace Woods in Goodbye, My Fancy (1948).

Her second Tony was for her widely acclaimed Lola in Come Back, Little Sheba (1950). This enormous success was immediately followed by A Tree Grows in Brooklyn (1951), in which she played the feisty but loveable Aunt Cissy.

She then went to Hollywood to recreate her stage role in the film version of Come Back Little Sheba (1952). It was her first film and she won an Oscar for her performance. She returned to Broadway and won her third Tony playing the lonely Leona Samish in The Time of the Cuckoo (1952).



Julie Andrews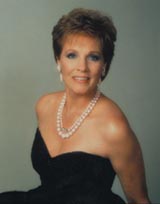 Julie Andrews for Mary Poppins (1964). On October 23rd 1947, when Julie turned twelve she made her stage debut in Val Parnell's revue Starlight Roof, which opened at the London Hippodrome.

In December 1947, Julie was given a screen test by the British division of Metro-Goldwyn-Mayer. Julie was not signed by the studio, who said she was unfilmable.

In 1954 The Boy Friend was running in the west end of London. American producers Cy Feuer and Ernest Martin bought the rights to the show to open it on Broadway. Cy Feuer wanted to keep as many of the cast as possible English, as not to lose the feel of the show. Vida Hope, who had produced and directed the London version of the hit musical, offered Julie the leading role as Polly Browne. After much hesitation Julie agreed to a one-year contract on Broadway. The show was an overnight success and Julie became a star.



Barbra Streisand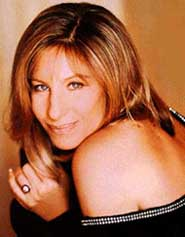 Barbra Streisand for Funny Girl (1968). According to historians when Streisand walked into the audition for I Can Get It For You Wholesale at the St James Theater on Nov 16, 1961, she wore a tattered fur-trimmed coat, tennis shoes and a knit cap She carried two cases, one full of sheet music and another with sandwiches. As she walked across the stage, she dropped the case and sheet music floated everywhere. She went to pick it up, her bag tangling in her coat sleeve.

After introducing herself she began her audition. She plopped down on chair, removing a wad of gum from her mouth and sticking it under the chair, then careening across the stage while singing her audition song.

They asked her back to audition for David Merrick, the famed Broadway producer. After she had left, the director asked the assistant to check under the chair. There was no gum; her whole demeanor had been a brilliant act.

Six Best Actor winners won the Oscar for an acclaimed stage role that they reprised on the screen:

George Arliss for Disraeli (1929/30).
Paul Lukas for Watch on the Rhine (1943).
Jose Ferrer for Cyrano de Bergerac (1950).
Yul Brynner for The King and I (1956).
Rex Harrison for My Fair Lady (1964).
Paul Scofield in A Man For All Seasons (1966).



Tim Robbins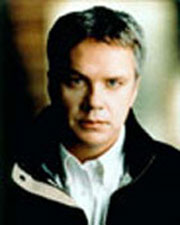 Karl Malden won his 1951 Supporting Oscar in A Streetcar Named Desire for playing the would be suitor, Harold Miller. Before the movie, Malden played the part on Broadway.

Tim Robbins made his acting debut in 1972 at the Theatre for the New City in New York City. The 2004 Academy Award for Best Supporting Actor went to Robbins for his work in Clint Eastwood's Mystic River.

Dustin Hoffman a two-time Academy Award winner and a six-time nominee, made his stage debut in the Sarah Lawrence College Production of Gertrude Stein's Yes Is For a Very Young Man. He made his Broadway debut with a walk-on part in A Cook For Mr. General in 1961.

A two-time Academy Award winner, Dianne Wiest appeared on Broadway in Solitaire/Double Solitaire, Frankenstein, Othello, Beyond Therapy, In the Summer House and a staged reading of Salome. She won her Oscars for her work in Hannah and Her Sisters and Bullets Over Broadway.

Patricia Neal, who won an Oscar as Best Actress for the film Hud, also appeared on Broadway and earned a Tony Award for her performance in Another Part of the Forest.



Anthony Hopkins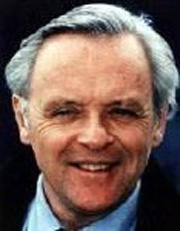 Her other Broadway credits include The Children's Hour and The Miracle Worker.

Olympia Dukakis received an Academy Award in the Best Supporting Actress category. She has appeared in over 125 productions on Broadway, Off-Broadway and regionally, at venues including American Place Theatre, Circle Rep and the Williamstown Summer Theatre Festival where she also served as Associate Director.

Anthony Hopkins received a scholarship to the Royal Academy of Dramatic Arts in 1961. He graduated a Silver Medalist in 1963 and then joined the Phoenix Theater in Leicester.

He received an Academy Award as Best Actor for his performance as Hannibal "Cannibal" Lecter in Silence of the Lambs (1991) also earning him the distinction of the Shortest Best Actor Performance - supposedly 16 minutes of screen time.


HUMANA FESTIVAL - NEW AMERICAN PLAYS


The Humana Festival of New American Plays in Louisville, KY is an annual site of pilgrimage where theatre lovers from around the world converge to get the first look at the future of the American theatre.

Ten premieres will take place over the next five weeks.

Approximately 3,000 scripts are received annually for consideration in the New Play Program. Nearly 75,000 scripts have been submitted since 1976. Those making the cut this year include;

Six Years by Sharr White. After six silent years, Phil Granger returns home to his wife, Meredith, shattered by all he witnessed in World War II. We return to Phil and Meredith every six years, from the Post-war boom through the quagmire of Vietnam, in this poignant examination of damaged souls in an era of unparalleled change. In repertory March 7 – April 1 Bingham Theatre.

Act a Lady by Jordan Harrison. When the men of a small Prohibition-era town decide to put on a play dressed in "fancy-type, women-type clothes," the whole community is affected: gender lines blur, eyebrows raise, identities explode, and life and art are forever entangled. A thoughtful, exuberant Midwestern fable about the woman in every man, the man in every woman and the power of theatre to uncover both. Accompanied by accordion. In repertory March 7 – April 1 Pamela Brown Auditorium.

The Scene Clea's new to the scene. Lewis wants to make a new scene from the old scene. Charlie was part of the scene and Stella's trying not to make a scene. This biting new black comedy takes on New York, the entertainment industry, marriage and even Ohio. Three old friends hitting middle age have their worlds upended by the new hot, young thing. by Theresa Rebeck. In repertory March 11 – April 2 Bingham Theatre.

Natural Selection by Eric Coble. We're in the not-so-distant future where the Culture Fiesta Theme Park needs to restock the natives of the Native American Pavilion, and curator Henry Carson must venture into the wastes of North America to find one. But will his new acquisition make a blip on his wife's blog? And what's up with all this rain? In repertory March 16 – April 8 Pamela Brown Auditorium.

Hotel Cassiopeia by Charles L. Mee. Produced in association with the SITI Company. The American collage artist Joseph Cornell made wooden boxes filled with pocket watches, coiled springs, maps of the stars, a forest of thimbles, parrots, seashells, broken glass, children's alphabet blocks, brightly colored balls, soap bubbles, whales' teeth, a colored lithograph of the moon in the night sky, star fish. How would it be if those boxes could speak? About art, about America, about compassion and longing and loneliness and heartbreak. In repertory March 21 – April 2 Victor Jory Theatre.

Low's Journey Meditations Trilogy, Pt. 1 by Rha Goddess. A co-production of Divine Dime, Ltd. and Made in da Shade. Acclaimed artist and social activist, Rha Goddess poses the question: What is Insanity? This one-woman, multidisciplinary theatre piece explores the mythology, stigma, fear and confusion surrounding mental illness and asserts that reaching a real state of "well being" is a revolutionary act. A visceral, kinetic and truly live show, Low's Journey is a mixture of reality, fantasy, insanity and truth. In repertory March 25– April 2 Victor Jory Theatre.

Neon Mirage By Liz Duffy Adams, Dan Dietz, Rick Hip-Flores, Julie Jensen, Lisa Kron, Tracey Scott Wilson & Chay Yew. Las Vegas: where the rugged outdoors meets Oz, where America's central myth of unbridled possibility collides with its compulsion for perpetual self-invention. In the middle of the desert, glitz and grit combine in a place that is as narcotic as it is undeniably real. What happens where so much possibility and so much failure meet? Six writers and a composer, along with the Actors Apprentice Company, are going to find out March 25, March 31 and April 1 at the Bingham Theatre.

It is anticipated that nearly 40,000 patrons will attend with over 35 states and 18 foreign countries represented in the audience.

The festival's track record is an impressive one. Three festival premieres have won the Pulitzer Prize. Over 200 festival plays are now published - a visible and vital contribution to American dramatic literature. Over 90 million Americans have seen additional productions of festival-originated plays.



THE MYSTERY WRITERS OF AMERICA'S EDGAR AWARDS honor the best in mystery writing in various categories such as novels, television, film and playwriting. This year, four new works are nominated for Best Play and coincidentally all of the producing theaters are outside of New York.

They are;

River's End by Cheryl Coons (Book and Lyrics), Chuck Larkin (Music) (Marin Theatre Company)

Safe House by Paul Leeper (Tennessee Stage Company)

Matter of Intent by Gary Earl Ross (Theater Loft)

Mating Dance of the Werewolf by Mark Stein (Rubicon Theatre)

The 60th Annual Edgars will be given out at a banquet on April 27th at the Grand Hyatt Hotel in Manhattan.

NORMAN MAILER was decorated with the Legion of Honor medal, France's highest distinction, in ceremonies held March 3 at the French cultural embassy in Manhattan.

The award was presented by the French ambassador to the United States, Jean-David Levitte, for Mailer's contribution to literature and for his ties to France. He studied at the Sorbonne after World War II

Levitte said, "Norman Mailer is an American hero with a fierce love of freedom, and an intellectual who has taken a stand in all the great struggles of his time — what we call un intellectual engagé." Mr. Mailer, whose books include The Naked and the Dead, The Armies of the Night and The Executioner's Song, was made a commander of the French Order of Arts and Letters in 1983.

Mailer, 83, is one of fewer than 500 Americans to receive the award created in 1802 by Napoleon. The medal is silver, with white enameled laurel and oak wreath bearing the head of Marianne, and the legend Republique Francaise on a blue enamel ring.



Broadway To Vegas is supported through advertising and donations. Priority consideration is given to interview suggestions, news, press releases, etc from paid supporters. However, no paid supporters control, alter, edit, or in any way manipulate the content of this site. Your donation is appreciated. We accept PAYPAL. Thank you for your interest.


SWEET CHARITY


NEW YORK CITY OPERA SPRING GALA takes place Tuesday, March 7 with the 50th anniversary production of Frank Loesser's beloved classic, The Most Happy Fella, starring Paul Sorvino.

In recognition of the show's Napa Valley setting, the evening will be A Napa Valley Celebration, honoring Ann Colgin of the acclaimed Napa Valley winery Colgin Cellars. The evening's dinner will showcase superb California wines and will also feature an exclusive auction of luxury wine and lifestyle packages.

Chaired by Edmée de M. Firth, Michèle Gerber Klein, Michael R. Lynch, Constance J. Milstein, Herbert & Svetlana Wachtell, Charles R. Wall and Honorary Chairs Jo Sullivan Loesser, Emily Loesser, Hannah Loesser, Susan Loesser, John Loesser.

AL HIRSCHFELD RAFFLE The Paper Mill Playhouse is staging a raffle where the lucky winner will receive a framed, hand-signed, limited-edition lithograph by caricaturist Al Hirschfeld: "Hello, Dolly! - Carol Channing" (1995).

The drawing will be held on August 1, 2006, at Paper Mill. No substitutions of the offered prize will be made, and no cash will be given in lieu of the prize. Winner need not be present. Donation: $2 per chance. Framing donated by The Artist Framer in Cranford, NJ.


OTHER PEOPLE'S MONEY


RONALD O. PERELMAN will have the stage of Carnegie Hall's Isaac Stern Auditorium named in his honor - the Ronald O. Perelman Family Stage.

That's the venue's way of saying thanks a bundle for the $20 million gift from Perelman.

The gift benefits Carnegie Hall's education and artistic programs through the establishment of the Ronald O. Perelman Family Music Endowment for elementary and secondary music education.

Perelman, the chairman and chief executive of MacAndrews & Forbes Holdings, whose interests include Panavision and Revlon, will also produce an annual benefit event at Carnegie Hall.


GET WELL SOON


JAMES LEVINE music director for the Boston Symphony Orchestra, fell off the stage during an ovation on Wednesday night, March 1, at Symphony Hall in Boston, where he was conducting the Boston Symphony Orchestra.

A statement from Mark Volpe, the managing director of the orchestra, said that "a consultation with his doctors, and X-rays, have confirmed that there are no broken bones." But, it added, "there is the understandable soreness and discomfort that typically result from a fall of this type." An updated release stated that Levine "is experiencing considerable soreness and discomfort in his shoulder." Mr. Volpe added: "As a result, he needs to continue resting. Mr. Levine is extremely disappointed about his continuing absence from the B.S.O. podium, and sincerely hopes to return as soon as possible."

Jens Georg Bachmann, assistant conductor, has led the orchestra in Schoenberg's Chamber Symphony No. 1 and Beethoven's Symphony No. 9 for the remainder of this past week. There was no word on whether Mr. Levine would conduct the orchestra's concert at Carnegie Hall on Monday, March 6.

SIR ALAN AYCHBOURNE the 66- year-old prolific playwright, is recovering in a Scarborough hospital in northeast England after suffering a stroke almost two weeks ago. Ayckbourn is artistic director of that town's Stephen Joseph Theatre.

"I hope to be back on my feet, or should I say my left leg, as soon as possible, but I know it's going to take some time," Ayckbourn said in a statement released last Tuesday.

"In the meantime I am in excellent hands and so is the Stephen Joseph Theatre."

Ayckbourne is the author of more than 60 plays, including The Norman Conquests, House and Garden, A Small Family Business, A Chorus of Disapproval and Absurd Person Singular.

He was knighted by Queen Elizabeth II in 1997 for services to theater.


SPREADING THE WORD


LOVE AND POLITICS: A TRIBUTE TO THE LIVING THEATRE this Makor's presentation is rescheduled for Sunday, March 12. The show had originally been slated for February 12, but was postponed due to the blizzard. The Living Theatre is the oldest experimental theatre group still operating in the U.S. and its productions have won a dozen Obie Awards.

Love and Politics features the New York premiere of a new work entitled Refugee Blues (text by W.H. Auden) as well as scenes from repertory works including Utopia, The Zero Method and Capital Changes (all by the group's co-director Hanon Reznikov); as well as Bertolt Brecht's The Antigone of Sophokles, translated by co-director/co-founder Judith Malina.

Founded in 1947 by Judith Malina and Julian Beck, the Living Theatre is a controversial and groundbreaking troupe that melds dramatic performance with political activism, drawing inspiration from sources as disparate as Kabbalah, Antonin Artaud and LSD trips. After Beck's death in 1985, long-time member Reznikov joined Malina as co-director.

Over the years the Living Theatre's New York venues have been closed by various authorities, and while the group continues to operate a permanent space in a 17th-century Italian palazzo for their European productions (Centro Living Europa in Rocchetta Ligure, near Genoa), and performs on the streets of New York and in venues like Theater for the New City and La Mama, it has been without a U.S. space since 1993. Malina recently sold her home of over 20 years to finance a permanent space and after a mid-town location fell through, she and Reznikov once again find themselves searching and hoping.

Sunday, March 12 at the 92nd Street Y in NYC.

92ND STREET Y POETS' THEATRE PRESENTS THE ODYSSEY the World Premiere of Kathryn Walker's Adaptation.

Starring Kate Burton, William Scott Davison, Paul Hecht, Mary Beth Hurt, Maeve Kinkead, Griffin Matthews, David Morse, Larry Pine, Scott Shepherd.

The Odyssey — Homer's epic tale of journey and return, of struggle and success, of the hero as a flawed human being - is eternal. The poem is a timeless recounting of the complex experiences of life in perilous times including the shock of violence, the devious actions of men and of gods, the unequaled sweetness of return.



HOPE RUNS ETERNAL a new drama by veteran stage and television actor Richard Brooks (Law and Order). A co-production of Flat Top Entertainment, the City of Los Angeles Cultural Affairs Department, and Heritage Empowered Arts Legacy (H.E.A.L. Inc.),

The music industry is the backdrop for Hope Runs Eternal, Playwright Brooks also stars as Raymond, a 30-something singer who hasn't given up his dream of making it big in the music business. Enter Hope, his girlfriend's sexy older sister, who happens to be a successful diva. . Everything changes. Set against the intriguing background of music, the mob and mayhem this new musical drama features six sizzling new original R&B songs. Hope Runs Eternal is a drama about artists struggling to pursue their dreams in a youth-obsessed world.

Joining Brooks on stage are Victoria Platt Tilford (The Guiding Light) as Hope; Cynda Williams (Mo Better Blues, One False Move, MacArthur Park) as Raymond's girlfriend, Elaine; Roderick Garr (3 Strikes) as his band-mate, Johnny "Guitar" Wilson; and Roger E. Mosley (best-known as Theodore 'TC' Calvin on Magnum P.I.) as local bar owner/impresario Mac. Donald Douglass directs.

"Richard has a unique voice," comments Douglass. "So many African American plays and films tend to be urban, gritty. This is a slice-of-life about an average guy trying to be an entertainer, but Father Time has slipped up behind him. So many of us have been there."

Ernest Dillihay, Performing Arts Director for the City of Los Angeles, sees this production as an important step in the Washington-La Brea area's redevelopment plan. "The Nate Holden Performing Arts Center is a beautiful, state-of-the-art complex that stands on the site of the former Ebony Showcase Theater. It continues an important cultural legacy in this community, and Hope Runs Eternal will help revitalize and bring new audiences to the area. Very few Equity productions in Los Angeles are produced by African Americans, and Hope will set the standard for further professional productions at the Holden."

Set design is by John Paul Luckenbach; lighting design is by Nerissa Williams; sound design is by Tony Carr; costumes are by Naila A. Sanders; the stage manager is John Freeland, Jr.; and Anthony Williams is musical director.

Hope Runs Eternal inaugurates the city-owned, 402-seat Nate Holden Performing Arts Center with a fully-mounted Equity production with previews beginning March 8 towards a March 11 opening with performances through April 9.

MOVIN' OUT Legendary choreographer Twyla Tharp has taken the songs of Billy Joel, which were the soundtrack of the generation that emerged from the Viet Nam experience, and created a show that is unlike any seen on a Broadway stage. Part rock concert, part dance piece, part simple story, it follows three buddies from Long Island and their girls as the graduate from high school. The boys head off to Viet Nam but just two come back to uncertain futures. March 7 - 19 at the Hippodrome Theatre in Baltimore MD.

HAPPY DAYS THE MUSICAL Book by Garry Marshall. Music & Lyrics by Paul Williams. Directed by Garry Marshall.

Grab your poodle skirt and letterman jacket and come on down to the Falcon Theatre! It's May, 1959 in Milwaukee, Wisconsin, and Fonzie (Joey McIntyre) is still the king of cool at his favorite malt shop, Arnold's. The school year is coming to an end and Richie, Lori Beth, Potsie, Ralph Malph and the rest of the gang, are all getting ready to graduate from Jefferson High School. All your favorites from this famous sitcom, including Pinky Tuscadero and the Malachi Brothers, are here to sing you back into the '50s.

The full cast of Happy Days includes (in alphabetical order) Audra Blaser, Ryan Bollman, Joseph Leo Bwarie, Wayne Duvall, Cynthia Ferrer, Christine Lakin, Philip Lightstone, Heather Lindell, Joey McIntyre, Matt Merchant, Jaclyn Miller, DeQuina Moore, Rory O'Malley, Robert Petrarca, Ernie Sabella, Paul C. Vogt and Anna A. White.

Getting rave reviews, the production runs only through March 12, at the Falcon Theatre in Burbank, CA.

WELL by Lisa Kron. What do you do when you're trying to tell your story and your mom has found her way into your play? Welcome to the world of Well, Lisa Kron's hilarious and endlessly inventive play that's coming to the Broadway's Longacre Theater, directed by Leigh Silverman. Well was a sold-out hit downtown at the Public Theatre. Ms. Kron, as the daughter, and Jayne Houdyshell, as the mother, will reprise their roles.

Well begins previews at the Longacre Theatre on March 10 and officially opens on March 30.

CARNIVAL! Book by Michael Stewart. Music and Lyrics by Bob Merrill. Based on material by Helen Deutsch. Directed by Erica Schmidt.

Choreography by Peter Pucci. Original Production Directed and Choreographed by Gower Champion.

Love Makes The World Go 'Round in this production which features Featuring cast features Jennifer Allen as Rosalie, Charles Pollock as Paul, Paul Schoeffler as Marco and Elena Shaddow as Lili with Eric Michael Gillett as Jacquot and Nick Wyman as Schlagel. The ensemble includes Jason Babinsky, Alexander Cassens, Albert Christmas, Michael Fielder, Hector Flores, David Garry, Vincent German, Nikka Lanzarone, Richard Pruitt, Benji Randall, Julia Sann, Mam Smith and Mindy Wallace.

The creative team for Carnival! is Christopher Barreca (Set Design), Michelle R. Phillips (Costume Design), Donald Holder (Lighting Design), Randy Hansen (Sound), Jason Hayes (Hair, Wigs & Make-Up Design), Jesse Mooney Bullock (Puppet Design), Frank Maugeri (Puppet Coach) Chic Silber (Circus Effects), Peter Samelson (Magic Design) with Musical Direction by Tom Helm. The Production Stage Manager is Gail Luna.

Puppets, acrobats and carnies roll onto the Paper Mill stage to set up the big tent for the hit musical Carnival! Michael Stewart wrote the book for this 1961 musical based on the 1953 Leslie Caron film "Lili." With a rich score by Bob Merrill (Love Makes The World Go 'Round), the musical tells the story of a shy lonely orphan who is enchanted with the desire to join the glamorous carnival. Searching for her place in the carnival, she joins a puppet act and soon finds that love makes the world go 'round.

Carnival! begins performances on Wednesday, March 8, at the Paper Mill Playhouse in Millburn, N.J. and runs through Sunday, April 9.

THE RAINMAKER N. Richard Nash's magical classic showers hope and love onto the Fichandler Stage of Arena Stages.

Directed by Liza Peterson.

Starring Tony Award nominee Johanna Day as Lizzie Curry and Tony Award winner Frank Wood as Deputy File in this American tale of love and determination.

Portraying patriarch H.C. Curry is William Parry. Michael Laurence is con man Bill Starbuck.

Lizzie Curry's dreams of romance are wilting in the drought that is ruining her family's farm. Her brothers and father desperately try to help, but it is the charm of a fast-talking stranger - Starbuck - a con man who makes promises while teaching the townsfolk, particularly the local spinster, to believe in themselves, to be hopeful about life. His own future is in doubt as he tries to evade the law, but his departure brings a surprise

Opened March 3 with performances through April 9. Washington, D.C.

BAREFOOT IN THE PARK by Neil Simon.This is the first Broadway revival. Originally produced in 1963, this comedy tells the story of Paul and Corie Bratter, a pair of newlyweds living in a small walkup apartment near Washington Square. He's a buttoned-up attorney; she's a free spirit. Their efforts to cope with married life and their new apartment are complicated by the appearance of her equally spirited mother, played by Jill Clayburgh, and an expansive neighbor named Victor Velasco - played by Tony Roberts, who replaced Robert Redford as Paul in the original production.

Scott Elliott directs a cast which, In addition to Clayburgh and Roberts, includes; Amanda Peet, Patrick Wilson, Adam Seitz and Sullivan Walker.

Sets by Derek McLane. Lighting by Jason Lyons. Costumes by Isaac Mizrahi. Sound by Ken Travis.

At the Cort Theatre in NYC.

RED SCARE is an explosive and hysterical exploration of the nation's current political and cultural climate.

Red and blue states are skewered, racial and political divides conquered, Shakespeare gets a sassy gay friend and the "no teacher left behind" concept is examined.

The world's premier comedy institution, The Second City - a well-known starting point for some of today's most dynamic comedic talent.

This acclaimed revue opened March 1 and will be taking no prisoners through May 21 in the Denver Center for the Performing Arts' cabaret, the Garner Galleria Theatre.

MARRIED ALIVE! with Book and Lyrics Sean Grennan. Music by Leah Okimoto

A wacky new musical revue that looks in on two marriages, newlyweds and a more … experienced couple. From new babies to empty nests, from job stress to domestic bliss. Follow these couples as they experience life from Niagara to Viagra.

Opened March 3 with performances through April 16 at the American Heartland Theatre in Kansas City.

CITIZEN 13559: THE JOURNAL OF BEN UCHIDA A World Premiere Kennedy Center Original Production. Adapted by Naomi Iizuka. From the Book by Barry Denenberg.

In this poetic and inspiring memory play, a young Japanese American boy's world changes overnight when his family is sent to a California internment camp during World War II. Through a journal given to him by his father, Ben Uchida reflects on their troubled life in the barracks, his stern new schoolteacher, and the sometimes harsh reactions of other Americans. But key visits by the ghosts of his ancestors show Ben how family, humor, compassion, and even baseball and a telescope can help the human spirit endure in the most challenging of times in this compelling Kennedy Center co-commission from Scholastic Entertainment's popular My Name Is America book series. Recommended for ages 9 & up. Mar 10 - 19, at the Family Theater of the Kennedy Center, Washington, D.C.


| | | |
| --- | --- | --- |
| | | |
WHO'S WHERE


AUDRA McDONALD the Four-time Tony Award winner is making her Houston Grand Opera debut in a one-woman double bill.

Michael John LaChiusa's Send (who are you? I love you) chronicles the beginning of love in the digital age…Francis Poulenc's La Voix Humaine portrays the end of a relationship.

Send (who are you? I love you) has Music and Libretto by Michael John LaChiusa. Co-conceived by Michael John LaChiusa and Lonny Price Commissioned by Houston Grand Opera.

Sung in English.

Conducted by Ted Sperling. Directed by Lonny Price. Set Designer James Noone. Costumer Designer is Melissa Graff.

Opened last night for a total of eight performances. Shows March 7, 10, 12, 16, 18, 24 and 26.

BON JOVI performs at the MGM Grand in Las Vegas on March 11.

CHRIS BOTTI performs March 8 at the Vilar Center in Beaver Creek, Colorado. On March 9 he'll be hitting the notes in Colorado Springs at the Pies Peak Center. March 10 finds him at the Great Hall of the Washington Pavilion in Sioux Falls and on Saturday he's on stage at the State Theatre in Minneapolis.

BILLY JOEL performs Tuesday, March 7 at the Wachovia Center in Philadelphia. On Friday he can be enjoyed at the Hartford Civic Center in Hartford, CT.

EMMYLOU HARRIS entertains Tuesday, March 7, at the Kimmel Center in Philadelphia, PA. On Wednesday she is in the spotlight at the State Theatre in Easton, PA. Thursday the show is at the American Music Theatre in Lancaster, PA. Saturday's performance is at the Count Basic Theatre in Red Bank, NJ. Next Sunday she is center stage at The Egg in Albany, N.Y.

KEITH JARRETT one of the most important pianists of our time, will perform a rare improvised solo concert – his first solo appearance in Los Angeles in nearly 25 years. Walt Disney Concert Hall Monday, March 13.

MICHAEL BUBLE performs Tuesday, March 7 at the Landmark Theatre in Richmond, VA. On Wednesday he's on stage at the Fox Theatre in Atlanta, GA. Friday the performance is at the Taft Theatre in Cincinnati, Ohio. On Saturday he can be enjoyed at the Auditorium Theatre in Chicago.

BILL COSBY telling funny stories in two shows tonight, March 5, at The Kennedy Center in Washington, D.C. Then he'll light up The Buell Theatre for one-night-only, two performances March 11. Denver, CO.

VAN MORRISON performs this week in the United Kingdom. On Monday, May 8 the show is at the S.E.C.C. in Glasgow. Tuesday the performance takes place at the Manchester Evening News Arena in Manchester. Thursday finds him at the NEC Arena in Birmingham. Friday the show is at the Hallam FM Arena in Sheffield and on Sunday, March 14, the performance is at Nottingham Arena in Nottingham.

THE IRISH ROVERS offering their toe-taping sounds today, Sunday, March 5, at the Overture Center for the Arts in Madison, Wisconsin. On Wednesday the show is at the Macomb Center in Clinton Township, Michigan. Friday the happy sounds can be heard at Proctor's Theatre in Schenectady, NY.

THE IRISH TENORS Anthony Kearns, John McDermott and Finbar Wright breathe new life into traditional favorites and interpret a wide range of genres, including popular standards. Sunday, March 12 at the State Theatre in New Brunswick, N.J.

THE CHIEFTAINS Celebrate and early St. Patrick's Day with Paddy Moloney and Ireland's most popular traditional band. Step dancers join The Chieftains in a festival of jigs, reels, and hornpipes Tuesday, March 7 Kennedy Center Concert Hall in Washington, D.C.

PAUL ANKA performs Thursday, March 9, at the King Center for the Performing Arts in Melbourne, Florida. Next Sunday he can be enjoyed at the Kravis Center in West Pal Beach, Florida.

JAMES TALOR on stage Friday, March 10, at the King Center for the Performing Arts in Melbourne, Florida.

THE ROLLING STONES roll into Inglewood, Ca for a show Monday, March 6 at The Forum. On Thursday they take to the stage at the Alltel Arena in North Little Rock, Arizona. Next Sunday, March 12, they rock their hits at BankAtlantic Center in Sunrise, Florida.

PAULA POUNDSTONE brings her imagination and off-kilter world view to create humor on the stage of the Broward Center for the Performing Arts in Ft. Lauderdale, FL on Saturday, March 11.
















Next Column: March 12, 2006
Copyright: March 5, 2006. All Rights Reserved. Reviews, Interviews, Commentary, Photographs or Graphics from any Broadway To Vegas (TM) columns may not be published, broadcast, rewritten, utilized as leads, or used in any manner without permission, compensation/credit.
Link to Main Page
---
Laura Deni


CLICK HERE FOR COMMENT SECTION