! >
Broadway To Vegas
  
  REVIEWS INTERVIEWS COMMENTARY NEWS

| | |
| --- | --- |
| | |
CELEBRATING INTERNATIONAL 2018 WOMEN'S DAY - - MIKE HUCKABEE CHARGES COUNTRY MUSIC INDUSTRY WITH BEING INTOLERANT - - ONCE ON THIS ISLAND NEW BROADWAY CAST CD REVIEW - - THE 69TH ANNUAL SOUTHEASTERN THEATRE CONFERENCE - - KEVIN SPACEY FOUNDATION CLOSES - - AUSTRALIAN THEATRE COMPANY HOSTS WORKSHOP WITH JOHN PATRICK SHANLEY - - WOMEN HOUSE EXHIBITION - - THE HANDEL HOUSE TRUST HASA NEW PATRON - - DONATE . . . Scroll Down





Copyright: March 4, 2018
By: Laura Deni
CLICK HERE FOR COMMENT SECTION


CELEBRATING INTERNATIONAL 2018 WOMEN'S DAY
Meghan Markle delivered a strong and empowering speech at the Royal Foundation Forum. Photo: Chris Jackson/Royal Foundation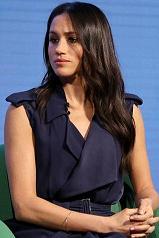 With the ever-growing awareness of important women's issues and causes, such as gender inequality, women's health and safety, and the growing #MeToo movement, celebrating International Women's Day this year is more important than ever before. Held since the early 1900s as a way to recognize the social, economic, cultural and political achievements of women around the world, International Women's Day (IWD) is observed on March 8. This year's global celebration is projected to be one of the most hashtagged, most trending and most talked about events of 2018.

Telling it like it is - Meghan Markle who joined her future husband, Prince Harry, along with her future brother-in-law, Prince William and his wife Duchess Kate, during her first official appearance with them at the Royal Foundation Forum in London to update the public on their charitable projects.

Speaking out Meghan encouraged women to 'use their voices' rather than 'find' them.

She said: 'I hear a lot of people speaking about girls' empowerment and women's' empowerment you will hear people saying they are helping women find their voices.

"I fundamentally disagree with that because women don't need to find their voices, they need to be empowered to use it and people need to be urged to listen.

"Right now with so many campaigns like #MeToo and #TimesUp there's no better time to continue to shine a light on women feeling empowered and people supporting them."

On International Women's Day, The Queen's Gallery, Buckingham Palace, is celebrating the introduction of women to the stage during the reign of Charles II. An evening of performance and script readings that tracks the journey of female actors from objects of fascination to strong theatrical characters takes place March 8.

That afternoon will also feature a free family-friendly abridged performance for those wishing to attend with children.

Sophie, The Countess of Wessex who serves as Global Ambassador, 100 Women in Finance Next Generation Initiatives, will open the Stock Exchange for International Women's Day at the Malta Stock Exchange on March 8, followed by attending the International Women's Day Lunch at the Palace of the Grand Master in Malta. A reception follows.

On Broadway Disney Theatrical Productions and Frozen have partnered with The Actors Fund to celebrate International Women's Day with two special events: Women's Day on Broadway: Celebrating Stories By, For & About Women will be held on Monday, March 12. The symposium will take place at the St. James Theatre, home of Broadway's new musical Frozen. This first-of-its-kind Broadway event will welcome some of the most accomplished women on Broadway and in the entertainment industry, in addition to a host of up-and-coming professionals, for a variety of panel discussions, Disney Theatrical Productions invites women working in entertainment and those interested in the topic to attend the event free of charge.

The celebration continues on Wednesday, March 14 with a special performance of Frozen that will benefit The Actors Fund and their Phyllis Newman Women's Health Initiative.

"Each and every day, countless women across the country lend their talents to the continued success of the Broadway industry," said Anne Quart, Disney Theatrical Productions' SVP of Production and Co-Producer. "We are honored to be working with The Actors Fund to highlight the remarkable contribution of women to our community. By gathering together for this unique event, we hope to be able to provide a platform for women to share their experiences and find a collective opportunity for growth. This is just part of our constant effort to encourage the development of future generations of women to ensure prosperity and equality in our profession for many years to come."

"Women are an integral part of every facet of our entertainment and performing arts community, whether it's on stage, on camera or behind the scenes," said Barbara Davis, Chief Operating Officer of The Actors Fund. "It's important that the women of Broadway - and all areas of this business - know that The Actors Fund's sole purpose is to foster stability and resiliency in their lives, and to provide them with a safety net over their lifespan. We're proud to partner with Disney in providing a forum to help spread this message and to garner additional support for these vital health and wellness services for all the women we serve."

The United Nations is emphasizing Time is Now: Rural and urban activists transforming women's lives.

"Echoing the priority theme of the upcoming 62nd session of the UN Commission on the Status of Women, International Women's Day will also draw attention to the rights and activism of rural women, who make up over a quarter of the world population, and are being left behind in every measure of development," stated the organization.

Participants include Reese Witherspoon, Academy Award–winning actor and activist and Danai Gurira, Tony-nominated playwright, actor and activist.



Reese Witherspoon is a social activist as well as an Academy Award winning actor.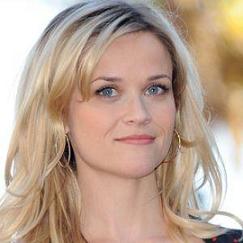 The opening session will be moderated by Sade Baderinwa, WABC News. Taking part are: Mr. António Guterres, Secretary-General of the United Nations - H.E. Mr. Miroslav Laják, President of the UN General Assembly - Hon. Ms. Julie Bishop MP, Minister for Foreign Affairs, Australia - H.E. Ms. Geraldine Byrne Nason, Chair of the 62nd session of the Commission on the Status of Women - Ms. Phumzile Mlambo-Ngcuka, Executive Director, UN Women and Ms. Monica Ramirez, Co-Founder and President of Alianza Nacional de Campesinas who will deliver the keynote speech.

A panel discussion will feature: Ms. Jayathma Wickramanayake, Secretary-General's Envoy on Youth - Ms. Karen Yelick, CEO Indego Africa - Ms. Marai Larasi, Executive Director, Imkaan - Ms. Shahrashoub Razavi, Chief, Research and Data, UN Women - and Mr. Arunachalam Muruganantham in a video message.

The event will also feature musical performances by Drew Olivia Tillman and Broadway Singers. Attendees are requested to "kindly wear black and white in solidarity with women breaking the silence."

At the New York City Library Herstory Day takes place today, Sunday, March 4. Herstory Day honors women throughout NYC who are working to archive and preserve their own histories. It's a day of activities for all ages, including a scavenger hunt, activist tote bag decorating, and a community resource fair.



Misty Copeland
Attendees will hear a keynote address by Reshma Saujani, founder of Girls Who Code, and a live interview with Misty Copeland, American Ballet Theatre, Principal Dancer.

Curated by Byron Swart, ArtPOP! at the Pompano Beach, Florida Cultural Center takes place on March 8 with the theme of Phenomenal Women - celebrating female powerhouses with an evening of free entertainment including live chalk art, an art war between top female artists, dance installations, digital projections, live bands, food trucks and tours of their newest exhibit, no constraints to beauty.

The outdoor courtyard will be transformed into an interactive playground featuring CHALKart! hosted by Carrie Bennett and introducing Lester Mendoza and Gabriella Guerriero; lighting and digital design productions by Zebedee Productions; live art by Todd the Painter and the return of artWar! This popular art battle will feature a competition between Kelcie McQuaid and contenders, Sarah Haung, Stacy Coon, Alejandra Abad, Sona, Luis Daniel Pedroza. Inside the Center's theater, guests will enjoy live performances by Dyna Edyne, Curtain Call Playhouse and more.

The Center's gallery will become a grand focal point with the introduction of the newest exhibit, no constraints to beauty, bringing attention to the fact that females comprise 51% of the worlds visual artists. The exhibit will feature all female artists including Carrie Bennett, Mimi Botscheller, Leah Brown, Karla Caprali, Sheila Fraga, Janet Gold, Marvel, Kelcie McQuaid. Aimee Perez, Lori Pratico, Aquarela Sabol, Beatriz Sala Santacana, Heather Sisk & Hilda Vidal.

Inside the Center's theater, guests will enjoy live performances by Dyna Edyne, Curtain Call Playhouse and more.

On the other side of the world, events for International Women's Day will be held across 25 cities in Australia. The IWD 2018 Rally and March in Melbourne on Thursday expects thousands of people to peacefully march through the streets, acting in solidarity with women from all walks of life and ethnicities. The official IWD Melbourne Facebook group has listed several political demands, which includes economic justice, a livable income for all women, the right to unionize, free and accessible healthcare and affordable housing.

Among the other featured events in Melbourne are the IWD High Forum and High Tea at the Regent Theatre and a Celebration Dinner with keynote speaker Dr. Susan Alberti, the 2017 Melburnian of the Year at the Cabaret Room of the Village Green Hotel. Also coinciding with International Women's Day is the Virgin America Melbourne Fashion Festival, Australia's largest fashion event from March 1-18, which will also host an International Women's Day Forum and an Evening with Women in Media.

International Women's Day is being celebrated at the National Museum of Women in the Arts in Washington, DC on March 8, 2018 with a House Party.

Those attending will participate in Spotlight Tour, enjoy light bites and an open bar with music by Mistress Mambo.

On Thursday in The Big Apple thousands are expected to march in observance of International Women's Day. Hosted by the International Women's Strike, the day begins with a rally at Washington Square Park in Greenwich Village. Several special guest speakers are scheduled to appear, including journalist Sarah Jaffe and the author of Necessary Trouble, Jeanette Vizguerra, named one of Time Magazine's 100 Most Influential People, human rights attorney Chaumtoli Huq and Farah Tanis, transnational feminist and co-founder and Executive Director of Black Women's Blueprint.

Numerous events in Los Angeles include Ms. JD's 10th Annual Conference on Women in Law at the UCLA School of Law and the Travel Industry Executive Women's Conference at the SLS Beverly Hills Hotel.






E-Book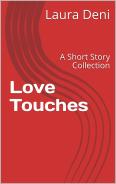 Soft back Book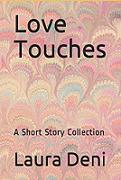 Broadway To Vegas is supported through advertising and donations. Priority consideration is given to interview suggestions, news, press releases, etc from paid supporters. However, no paid supporters control, alter, edit, or in any way manipulate the content of this site. Your donation is appreciated. We accept PAYPAL. Thank you for your interest.



E-Book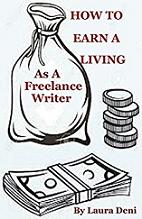 Soft back Book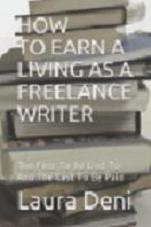 This is not your typical, totally boring textbook.

In the pages of How To Earn A Living As A Freelance Writer (the first to be lied to and the last to be paid) you'll find sex, celebrities, violence, threats, unethical editors, scummy managers and lawyers, treacherous press agents, sex discrimination; as well as a how-to for earning money by writing down words.





ART AND ABOUT


WOMEN HOUSE

Walking House (1989), Laurie Simmons creates a playful yet disconcerting image of the female body being consumed by expectations and responsibilities. Photo: NMWA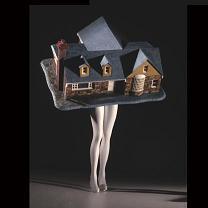 featuring work by thirty-six global artists, Women House challenges conventional ideas about gender and the domestic space. The exhibition is inspired by the landmark project Womanhouse, developed in 1972 by Judy Chicago and Miriam Schapiro.

With works that disrupted traditional ideas about the home as a feminine realm, Womanhouse was the first female-centered art installation to appear in the Western world. In the new exhibition, Women House, women artists from the 1960s to today examine the persistence of stereotypes about the house as a feminine space.

Through photography, sculpture, installation and video works organized across eight themes, Women House emphasizes the plurality of women's views on the home. In Walking House (1989), Laurie Simmons creates a playful yet disconcerting image of the female body being consumed by expectations and responsibilities. Laure Tixier's series Plaid House (Maquette) (2005–11) explores domestic architecture from worldwide cultures in solid-colored felt sculptures that resemble miniature residential homes, tents, towers, or high-rise buildings. Zanele Muholi's 2007 photograph of a young female couple in South Africa leaning into the warmth of their kitchen stove speaks to the possibility of domestic space as a place of both privacy and freedom.

Women House is organized by La Monnaie de Paris and is on view March 9–May 28, 2018 at the National Museum of Women in the Arts in Washington, DC.

THE ARMORY PARTY AT MoMA takes place on March 7, 2018.

It's a benefit event celebrating the opening of The Armory Show and Armory Arts Week.The party features an open bar, an opening DJ set by April Hunt, a performance by platinum-selling artist BØRNS, a DJ set by Washed Out, and access to selected galleries. Tickets also include a preview pass to The Armory Show at Piers 92 and 94.

This year's event is hosted by Glenn D. Lowry, Director, The Museum of Modern Art; Klaus Biesenbach, Director, MoMA PS1, and Chief Curator at Large, The Museum of Modern Art; and Nicole Berry, Executive Director, The Armory Show.

Additional host committee members include Sarah Arison, Paul Arnhold & Wes Gordon, Allison Berg, Alexandra Chemla, Sebastian Cwilich, Jia Jia Fei, Olivier Fuller, Camila Guarita, Sandra Hegedus, Elizabeth Kurpis, Jen Mergel, Gabe Ritter, Eva Ruiz, Esther Seinjet, Monica & Peter Tessler, and Xiaoming Zhang.

The Armory Show is cnosidered New York's premier art fair and a definitive cultural destination for discovering and collecting the world's most important 20th- and 21st-century artworks. Featuring 193 galleries from 31 countries, The Armory Show presents artworks that range from historical masterpieces to the latest contemporary projects by established and emerging artists. The fair will once again feature an acclaimed VIP Program, the Armory Live talks series; and a number of citywide events and openings as part of Armory Arts Week.

THE HANDEL HOUSE TRUST is delighted to announce that Prince Charles has agreed to be the Patron of the Hallelujah Project. This project was launched on Handel's 333rd birthday, February 23, 2018. Its aim is to re-create the whole of Handel's home at 25 Brook Street in Mayfair, England so that future generations will be able to enjoy it in perpetuity. Twenty years ago, the Handel House Trust first set about restoring Handel's original home.

In 1998 the Handel House Collections Trust acquired the Byrne Collection, a large collection of several hundred objects connected with Handel. These include: correspondence of Handel - original manuscripts - a copy of one of the first biographies of Handel by John Mainwaring, with marginal comments by his friend and librettist Charles Jennens - early editions of operas and oratorios - prints - paintings - sculptures.

Rooms open to the public include:
Rehearsal and performance room
On the first floor at the front of the house, used as a rehearsal room by Handel from the 1730s onwards. It contains portraits of contemporary singers and a reproduction of a two manual harpsichord by the Flemish firm Ruckers. The harpsichord is used for concerts and is also available for rehearsals by musicians from the general public.

Composition room
On the first floor at the back of the house, this is believed to be the room in which Handel composed some of his most celebrated works, including Messiah. It contains portraits of Handel and Charles Jennens, Handel's friend and librettist of Messiah.

London room
On the second floor at the rear of the house, this served as Handel's dressing room and was originally connected to a small closet.

Bedroom
On the second floor at the front of the house, this is probably the room where Handel died. A complete inventory was made within months of his death. Among the furniture, it describes a large canopied tester bed similar to the one now in the room.






E-Book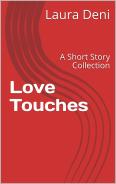 Soft back Book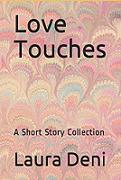 SWEET CHARITY


WOMEN'S TEA - CELEBRATING WOMEN'S HISTORY MONTH takes place Wednesday, March 14, 2018 at the State Theatre New Jersey, New Brunswick, New Jersey. Both men and women are invited.

Taking place on stage of the historic State Theatre New Jersey, the special event will raise funds to help bring inspiring performing arts experiences to nearly 60,000 underserved students, families, seniors, and veterans this year.

"While paying tribute to the exceptional female artists who have graced our stage over the years, we will recognize women's valuable impact on our community, through their dedication to the arts, leadership, and public service."

Networking & Mimosas followed a Tea Luncheon and Program.

Program will feature special guest sopranos Monica Yunus and Camille Zamora who are Co-Founders of the non-profit Sing for Hope.



E-Book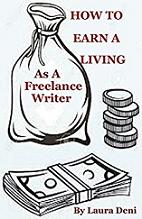 Soft back Book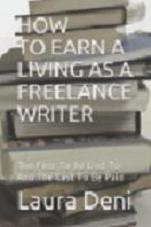 This is not your typical, totally boring textbook.

In the pages of How To Earn A Living As A Freelance Writer (the first to be lied to and the last to be paid) you'll find sex, celebrities, violence, threats, unethical editors, scummy managers and lawyers, treacherous press agents, sex discrimination; as well as a how-to for earning money by writing down words.





MIKE HUCKABEE CHARGES THAT THE MUSIC INDUSTRY IS INTOLERANT
Mike Huckabee playing the bass guitar at the Thomas Road Baptist Church.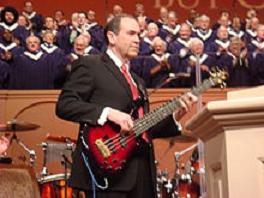 former Arkansas governor - who actually knows how to play the guitar - last Wednesday accepted an appointment to the board of the Country Music Association Foundation which is the charitable arm of the group that runs the annual CMA Awards and CMA Festival.

Less than 24 hours later he resigned, venting his frustrations and that the music industry is intolerant to those with conservative, religious beliefs.

In his resignation letter to the CMA Foundation, Huckabee wrote: "If the industry doesn't want people of faith or who hold conservative and traditional political views to buy tickets and music, they should be forthcoming and say it. Surely neither the artists or the business people of the industry want that."

Got home from 28 hour trip from Taipei that lasted longer than my time on CMA Foundation board. Read my FULL letter of resignation and see that "Hate Wins" and bullies care about themselves than kids needing music. https://t.co/uDzMD6NbFc
— Gov. Mike Huckabee (@GovMikeHuckabee) March 2, 2018.

Huckabee's resignation letter contained his views about the importance of music.

"Music changed my life. I grew up dirt poor in south Arkansas. No male upstream from me in my entire family ever even graduated from high school. I had no reason to believe that my life would consist of anything but scratching out a meager living and hoping to pay rent in a house I would never own just as generations before me had done.

"Music changed that. The gift of an electric guitar by my parents when I was 11 put in my hands a future. It took them a year to pay for the $99 guitar they bought from the J. C. Penney catalog. Granted, I was never good enough to make a full-time living at music, but the confidence I gained by playing, being in front of people, and competing against myself and the low expectations I grew up with was transformative."

The resignation letter continued: "I launched an initiative "Play it Again, Arkansas" that promoted donation of musical instruments that would be professionally refurbished and provided to students whose parents couldn't afford the rent or purchase of an instrument allowing them to be in the school band. I traveled repeatedly to DC with the NAMM Foundation to advocate for music education and have worked with them for several years to urge states to mandate music and arts education. Now someone who has never met me threatens to wreck valuable programs of the CMA Foundation because of a personal contempt for my faith and politics. I am willing to get out of the way for the sake of the students the Foundation will hopefully help.

"If the industry doesn't want people of faith or who hold conservative and traditional political views to buy tickets and music, they should be forthcoming and say it. Surely neither the artists or the business people of the industry want that.

"Until recently, the arts was the one place America could set aside political, geographical, racial, religious, and economic barriers and come together. If the arts community becomes part of the polarization instead of bridging communities and people over the power of civil norms as reflected in the arts, then we as a civilization may not be long for this earth.

"All of us have deep passions about our beliefs. I do about mine. But I hate no one. I wish upon NO ONE the loss of life or livelihood because that person sees things differently than me.

"I hope that the music and entertainment industry will become more tolerant and inclusive and recognize that a true love for kids having access to the arts is more important than a dislike for someone or a group of people because of who they are or what they believe."


THE MUSIC GOES ROUND AND ROUND


ONCE ON THIS ISLAND THE MUSICAL new Broadway cast recording has been released and distributed on Broadway Records.

This musical can currently be enjoyed at Circle in the Square in New York City. Therefore, in this review of the cast album, Broadway To Vegas won't disclose the entire plot.

Written by the always reliable, Tony Award-winning team Lynn Ahrens (Book and Lyrics) and Stephen Flaherty (Music), and based on the novel My Love, My Love by Rosa Guy. This production features new orchestrations by AnnMarie Milazzo and original orchestrator Michael Starobin.

This CD is accelerating, effervescent, and rhythmically vibrant.

This is a story driven musical where some knowledge of the plot is important for understanding the musical numbers.

Set in the French Antilles archipelago in the Caribbean Sea, the show includes elements of the Romeo and Juliet story and elements of the Hans Christian Andersen fairy tale The Little Mermaid.

One stormy night thunder booms, making a small girl cry in fear. To comfort her, the village storytellers tell her the story of Ti Moune, a fearless, dark skinned, peasant girl who falls in love with a wealthy, mixed race boy, Daniel Beauxhomme, who lives on the other side of the island. It's a story of life, pain, love, grief, faith, and hope. In this story, four gods (consisting of Asaka: Mother of the Earth, Agwé: god of Water, Erzulie: goddess of Love, and Papa Ge: demon of Death) rule an island where poor peasants worship them.

Right from the opening upbeat and hopeful We Dance you'll be motivated to get up and move. Swirling, statement making arrangements as the musical Storytellers reenact a violent flood when angry waters on a stormy night caused many to drown. The second tract One Small Girl follows one little orphan girl Ti Moune as she grows up.

Starring: Lea Salonga (Erzulie), Alex Newell (Asaka), Merle Dandridge (Papa Ge), and Quentin Earl Darrington (Agwe) are joined by newcomer, Hailey Kilgore (Ti Moune) with Phillip Boykin (Tonton Julian), Darlesia Cearcy (Storyteller), Rodrick Covington (Storyteller), Emerson Davis (Little Girl) Alysha Deslorieux (Andrea), Tyler Hardwick (Storyteller), Cassondra James (Storyteller), David Jennings (Armand), Grasan Kingsberry (Storyteller), Loren Lott (Storyteller), Kenita R. Miller (Mama Euralie), Isaac Powell (Daniel), T. Oliver Reid (Storyteller), Aurelia Williams (Storyteller), and Mia Williamson (Little Girl).

And the Gods Heard Her Prayers/Rain features a lot of laughing and jocular movement music as the four gods ridicule Ti Moune. The music shifts into a more eerie and futuristic aspect as the gods decide to play with Ti Moune to determine if Death or Love holds the most power. Discovering Daniel/Pray opens with Ti Moune yelling for somebody to help her. Drum beat driven dialogue builds as the storm rages and Ti Moune plays into the gods' hands as she cares for Daniel.

Forever Yours is the first number possessing a gentle melody and loving lyrics. The lovely, rich orchestration develops layered musical depth before a dramatic crescendo. The Sad Tale of the Beauxhommes returns to the upbeat and dramatic serving as the backdrop for a story-within-a story - as Daniel's family history is explained. Ti Moune begins in a melancholy tone. Ti Moune is desperate for Daniel. Her parents try to convince her that she could never have a permanent relationship with Daniel. He a mixed-race wealthy man and she a dark skinned peasant. It could never work. Heartbreak and agony resonate on all sides as her parents see agony ahead for their daughter; never-the-less, agree to letting her leave and search for Daniel

Mama Will Provide has a strong calypso beat with determined lyrics powerfully sung by Alex Newell. Keyboards kick off Some Say, an energetic romp as Ti Moune arrives at the iron gates of the ritzy hotel where Daniel lives with his family. The Human Heart is a lovely semi-ballad with sweet, hopeful lyrics set to a dramatic musical backing by the Storytellers. As was expected the number is exquisitely sung by Lea Salonga, whose voice is never short of perfection.

Staccato is the musical tool used to make a statement in Gossip, the lyrics capturing the social mores of their day; followed by a keyboard opening for a gentle Some Girls showcasing the flute. It's the stand out number for Daniel (Isaac Powell), who explains that men don't always marry the girl they love.

The Ball is an appropriate waltz number suitable for a grand ball. Ti Moune's Dance is short, but returns to the native beat, providing a shocking statement making moment for those attending the formal ball. When We Are Wed begins with musical aspects resembling a wedding but rapidly turns angry and heartbreakingly dramatic. Forever Yours (Reprise) and A Part of Us are mourning, dramatically full bodied operatic, shifting to emotionally moving with Caribbean hues of inspiring gospel. The CD ends with Why We Tell the Story explaining the importance of passing on the legend.

Musicians:

Alvin Hough, Jr., musical director, keyboards, melodica and hand percussion. Hidayat Honari on the electric sitar, nylon guitar and mandolin. Irio O'Farrell playing the electric bass. Javier Diaz percussion (Latin, Mallets and drum kit.) Cannondra James on the flute. Keyboard programming by Randy Cohen.

Music coordinator John Miller. Recorded and mixed by Elliot Scheiner, Pro tools operation and addition recording by Aki Nishimura. Recorded at Power Station at Berklee, NYC. Mixed by Eyeball, Redding, CT. Mastered by Lurssen Mastering in Burbank, CA.

Assistant engineers: Matt Soares, Gloria Kaba and Ben Millrt. Mastered by Garvin Larssen.

Cover Artwork by AKA. Package design by Robbie Rozelle.

In reviewing a CD it isn't customary that Broadway To Vegas mentions creatives whose stage work is seen but not heard. In this case the accompanying booklet contains extensive elegant and interesting photographs by Joan Marcus, thus a respectful nod must be given to costume designer Clint Ramos and Hair/Wig and Makeup designer Cookie Jordan.


SPREADING THE WORD


IRISH ARTS CENTER IN NEW YORK CITY Annual St. Patrick's Open Day takes place March 11, 2018.

Bring the whole family for a free day of Irish arts and culture for all ages. Enjoy authentic music and dance performances while sampling some of the many wonderful classes on offer throughout the season. Visitors can learn the basics of the Irish language or a new dance step, have their face painted, get creative with children's crafts, or simply relax with a cup of tea and experience a taste of Ireland right here in the heart of Hell's Kitchen.

LA'S AUSTRALIAN THEATRE COMPANY hosts a six-day workshop with Pulitzer Prize, Tony Award and Academy Award-winning playwright John Patrick Shanley at the Skylight Theatre in Los Angeles beginning March 12.

According to ATC co-artistic directors Jackie Diamond, Nick Hardcastle, Nate Jones and Joshua Thorburn, "This is a rare and special opportunity to meet, work with, and gain insight into the creative process of this legendary writer. This is not just an acting workshop. It's a theater experience." The workshop will cover numerous aspects of theater, including script analysis and the rehearsal process. Over the course of six days, participants will have the chance to be directed by Shanley and to be given a voice in the development of a number of his new works.

The workshop, Shanley's first-ever in Los Angeles, is presented in association with Australia's 16th Street Actors Studio.

The Australian Theatre Company is dedicated to telling great Australian stories and sharing the best of Australian culture with American audiences.

The John Patrick Shanley Workshop takes place March 12 – March 19. The Skylight Theatre in Los Angeles.

THE WRITTEN WORD with Martin Puchner, featuring excerpted readings of The Epic of Gilgamesh, The Odyssey, Popol Vuh, One Thousand and One Nights, The Tale of Genji, and other significant foundational texts of humanity takes place Monday March 12, 2018 at The Martin E. Segal Theatre Center at The Graduate Center, CUNY, New York City.

The Readings and Discussion are free & open to the public. First come, first served.

ANGELS IN AMERICA discussed by two-time Tony Award-winning actor and writer Nathan Lane, Academy Award- and Tony-nominated actor Andrew Garfield, and Tony Award-winning director Marianne Elliott. As politically incendiary as any play in the American canon, Angels in America also manages to be both hilariously irreverent and heartbreakingly humane. Tackling Reaganism, McCarthyism, immigration, religion, climate change and AIDS against the backdrop of New York City in the mid-1980's the play's wide-reaching themes have as much relevance now as they did 25 years ago. Moderating the conversation is Philip Galanes, columnist for The New York Times. Monday, March 12, 2018 at The Times Center in New York City.

THE 69TH ANNUAL SOUTHEASTERN THEATRE CONFERENCE (SETC) CONVENTION takes place March 7-10, 2018 in Mobile, Alabama.

Each year, the Southeastern Theatre Conference invites theatre lovers of all kinds - actors, singers, dancers, designers, technicians, stage managers, directors, playwrights, teachers, students, professionals, academicians, etc.- to gather together in celebration of the art of theatre.

The annual SETC Convention brings over 4,000 members of our theatre community together for three and a half days of 300+ workshops, keynotes, performance festivals, auditions, college recruiting, job interviews, an Education Expo with 90+ schools represented, 40+ Commercial Exhibitors, a Theatre Job Fair geared towards off-stage work.

SETC's Community Theatre Festival - is a three-day performance festival held each year during the annual SETC Convention - features community theatres representing the 10 southeastern states.

THE COMPLEX DUBLIN ST. PATRICK'S FESTIVAL presents WhereWeLive, "a ferocious response to the theme of home told by some of the best storytellers on the island."

Taking over The Complex Dublin from March 6-18, 2018 with plays from Mark O'Halloran, Oonagh Murphy, Tara Flynn, Peter Daly and Veronica Dyas; an astounding immersive exhibition from Eamonn Doyle, Niall Sweeney and David Donohoe; an incendiary talks series curated by Willie White, Artistic Director, Dublin Theatre Festival; a one-off concert from The High Hopes Community Choir, Ireland's first homeless choir; WERKHOUSE - a night of performance, poetry and politics; and City on Screen - a day of screenings of Irish-made films, each introduced by one of the key artists involved.

March 6-18 in Dublin, Ireland.

ENTERTAINMENT IN IRELAND has been totally shut down in the wrath of Storm Emma which has battered the country with strong winds and snow. "All gigs, theatre shows, cinema screenings and events are being postponed," was the official word with the situation being reassessed on a daily basis as to when performances might resume this week.

The heaviest snow in over 30 years is currently battering the UK with the Army called in to help.

Some of the cancellations have devastating effects. New Music Dublin schedule for March 3-4, involving over 540 people performing in 26 events on 10 stages, had to be cancelled. Other venues have been able to reschedule. Gate Theatre's performances of Look Back In Anger and Late at the Gate with Emmet Kirwan had weekend cancellations with Late at the Gate's premiere now slated for Friday. March 9, 2018. The Science Gallery's opening of its Fake scheduled for Thursday, is postponed. A new date has not been announced.

AUTHOR AND ARTISTS' TALK & BOOK LAUNCH Inside the Freud Museums: History, Memory and Site-Responsive Art takes place Thursday, March 8, at the Freud Museum in London.

Since 1989, the Freud Museum London has held over 90 contemporary exhibitions by a distinctive range of artists. The Sigmund Freud Museum Vienna houses a small but impressive contemporary art collection. In this book, Joanne Morra offers a nuanced analysis of these historical museums and their unique relationships to contemporary art.

Morra, an art historian and theorist, will discuss her research on contemporary art interventions at the Freud Museums in London and Vienna. She will give a reading from the book, which will be followed by talks by former exhibiting artists Mieke Bal, Michelle William Gamaker, and Susan Hiller.

MAUREEN CALLAHAN'S March 3, 2018 Opinion column in the NY Post entitled Billy Graham was a pernicious influence on the White House is excellent! Well researched, well written and accurate.

TUESDAY, MARCH 6 is National Oreo Day. Wednesday is National Cereal Day. Thursday is National Peanut Cluster Day. Friday, March 9, is National Meatball Day and Saturday, March 10, is Mario Day.






E-Book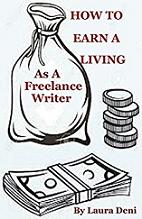 Soft back Book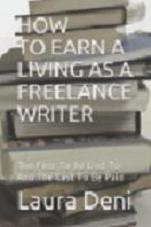 This is not your typical, totally boring textbook.

In the pages of How To Earn A Living As A Freelance Writer (the first to be lied to and the last to be paid) you'll find sex, celebrities, violence, threats, unethical editors, scummy managers and lawyers, treacherous press agents, sex discrimination; as well as a how-to for earning money by writing down words.





OTHER PEOPLE'S MONEY


KEVIN SPACEY'S U. K. foundation has ceased operations as of last Wednesday. The organization which encouraged young people in the performing arts couldn't survive following the multiple and massive sexual allegations against its founder.

The charity had been headed by Steven Jackson-Winter, a drama teacher and longtime employee of Spacey, but he reportedly departed the Kevin Spacey Foundation in November, 2017.

The Kevin Spacey Foundation was officially created in 2008 while the actor was the artistic director of The Old Vic theatre in London - a position he held from 2004 to 2015.

Last November Spacey was removed from the foundation's board of directors. There have been several sexual assault investigations against Spacey opened by Scotland Yard in London.

Officially registered as a charity in the UK and the US, The Kevin Spacey Foundation offered scholarships, awards, mentorships and educational programs for young people interested in film, dance and theatre.

LAS VEGAS RESORT FEES INCREASE MGM Resorts in Las Vegas increased their resort fees at 10 of their 13 properties last Wednesday. Fees increased by $2 to $37 at seven properties, including MGM Grand, The Mirage and Mandalay Bay, and by $5 to $35 at the Luxor and Excalibur. Fees at Circus Circus increased $2 to $30.

The following day Station Casino properties Red Rock Resort and Green Valley Ranch increased their resort fees by $4 to $39.

Current resort fees for The Venetian and Palazzo are $39.

In some cases, at the lower end properties, the resort fees exceed the cost of the room.

Resort fees cover high-speed Internet access, fitness center and pools. They may also include discounts to hotel shows or attractions.

In related price jumps, Caesars Entertainment has announced that they are raising parking fees at their Las Vegas Strip properties. Self-parking rates at Flamingo, Harrah's, The Linq Hotel, The Cromwell, Bally's and Paris Las Vegas will rise by $2 to $9 for people parking from one to four hours and by $2 to $12 for more than four hours. Caesars Palace fees will increase by $2 to $12 for those parking from one to four hours and by $3 to $15 for more than four hours.



E-Book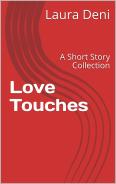 Soft back Book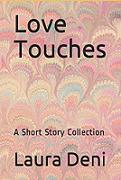 DISNEY'S FROZEN the new Broadway musical featuring music and lyrics by the Oscar-winning creators of the film score Kristen Anderson-Lopez and Robert Lopez, with a book by Jennifer Lee, the film's Oscar-winning screenwriter.

Directed by Tony and Olivier Award winner Michael Grandage.

Choreographed by Tony Award winner Rob Ashford.

Frozen, a full-length stage work told in two acts, is the first and only incarnation of the tale that expands upon and deepens its indelible plot and themes through new songs and story material from the film's creators; in fact, this new stage production features more than twice as much music as the film.

Starring Caissie Levy as Elsa and Patti Murin as Anna. The two women are joined by principal cast members Jelani Alladin (Kristoff), Greg Hildreth (Olaf), John Riddle (Hans), Robert Creighton (Weselton), Kevin Del Aguila (Oaken), Timothy Hughes (Pabbie), Andrew Pirozzi (Sven), Audrey Bennett (Young Anna), Mattea Conforti (Young Anna), Brooklyn Nelson (Young Elsa), Ayla Schwartz (Young Elsa), Alyssa Fox (Elsa Standby), Aisha Jackson (Anna Standby) and Adam Jepsen (Sven Alternate).

In a cast of over 40, Frozen also features Alicia Albright, Tracee Beazer, Wendi Bergamini, Ashley Blanchet, James Brown III, Claire Camp, Lauren Nicole Chapman, Spencer Clark, Jeremy Davis, Kali Grinder, Ashley Elizabeth Hale, Zach Hess, Donald Jones, Jr., Nina Lafarga, Ross Lekites, Austin Lesch, Synthia Link, Travis Patton, Adam Perry, Jeff Pew, Olivia Phillip, Noah J. Ricketts, Ann Sanders, Jacob Smith and Nicholas Ward.

The design team includes scenic and costume design by two-time Tony and Olivier Award winner Christopher Oram, lighting design by six-time Tony Award winner Natasha Katz, sound design by four-time Tony nominee Peter Hylenski, video design by Tony winner Finn Ross, puppet design by Michael Curry, hair design by David Brian Brown, makeup design by Anne Ford-Coates and special effects design by Jeremy Chernick.

Two-time Tony Award winner Stephen Oremus is music supervisor and creates vocal, incidental and dance arrangements. He is joined on the music team by Tony nominee Dave Metzger (orchestrations), Chris Montan (executive music producer), David Chase (additional dance arrangements) and Brian Usifer (music director).

The eagerly anticipated musical is in previews at the St. James Theatre with an official opening slated for March 22, 2018.

AGATHA CHRISTIE'S MURDER ON THE ORIENT EXPRESS adapted for the Stage by Ken Ludwig.

Directed by Emily Mann.

Eight Suspects, One Thrilling Ride The exotic Orient Express is about to go off the rails! With a train full of suspects and an alibi for each one, it's the perfect mystery for detective Hercule Poirot, n'est-ce pas? Wax your mustache and hold on to your passports!

The cast includes: Ian Bedford, Veanne Cox, Maboud Ebrahimzadeh, Julie Halston, Susannah Hoffman, Leigh Ann Larkin, Charles Mihaliak, David Pittu, Jordyn Schmidt, Meghan Pratt, Juha Sorola, Samantha Steinmetz and Evan Zes.

Scenic Designer Beowulf Boritt - Costume Designer W illiam Ivey Long - Lighting Designer Ken Billington - Sound Designer Darron L. West - Fight Consultant Greg Webster - Dialect Coach Thom Jones - Production Stage Manager Samantha Flint - Assistant Stage Manager Carolyn Reich - Casting Director Telsey + Company / William Cantler, CSA & Karyn Casl, CSA.

Extended to March 25, 2018 at the Hartford Stage in Hartford, CT.

THE GREAT SOCIETY by Pulitzer Prize winner Robert Schenkkan.

Directed by Kevin Moriarty.

The Great Society continues the story of Lyndon B. Johnson's turbulent presidency in the second part of Robert Schenkkan's epic theatrical event. While the president fights a "war on poverty" at home, his war in Viet Nam begins to spiral out of control. Besieged by political enemies, Johnson desperately fights to pass civil rights legislation and some of the most important social programs in American history, even as the country turns against him and descends into chaos. Filled with a cast of legendary characters - from Martin Luther King, Jr. to Bobby Kennedy and Richard Nixon - The Great Society is an exhilarating examination of power, morality and change.

Contains profane language, mature themes, racial slurs, violent projections, and violent language. Recommended for people High School and up.

Brandon Potter stars as LBJ with Shawn Hamilton portraying the Rev. Dr. Martin Luther King, Jr.

Alley Resident Company Members include Elizabeth Bunch as Muriel Humphrey and Pat Nixon with Chris Hutchison in the role of Robert McNamara. David Rainey takes on the role of Rev. Ralph Abernathy, Jay Sullivan plays Sen. Robert Kennedy, and Todd Waite is Sen. Everett Dirksen.

The cast of artists from Dallas Theater Center's Brierley Resident Acting Company includes Ace Anderson as Stokely Carmichael and John Lewis and Tiana Kaye Johnson as Sally Childress and Coretta Scott King.

The cast also includes Alley visiting artist David Matranga as Gen. William Westmoreland and actors Brandon Morgan as Bob Moses and Santry Rush as Deke DeLoach.

Dallas actors include Tyrees Allen as James Bevel, David Coffee as J.Edgar Hoover, Chris Hury as Gov. George Wallace, Dean Nolen as Vice President Hubert Humphrey, and Leah Spillman as Lady Bird Johnson.

The Great Society creative team includes Tony Award-winning Scenic Designer Beowulf Boritt, Costume Designer Jennifer Caprio, Lighting Designer Clifton Taylor, Original Music & Sound Design by Broken Chord, and Projection Design by Caite Hevner.

A co-production with Houston's Alley Theatre March 9-April 1, 2018 at the Wyly Theatre in Dallas, Texas.

DON CARLO Music by Giuseppe Verdi. Libretto by Joseph Méry and Camille du Locle.

Directed by Tim Albery.

Conductor: Philippe Auguin.

Family ties fray and unravel in Verdi's spectacle of forbidden passion, political intrigue, and shattering betrayal set at the height of the Spanish Empire. More than 20 years have passed since WNO last staged this grand masterpiece in four acts, and now a solid-gold cast heralds its return in this stunning new production.

Featuring Leah Crocetto, Melody Moore, Jamie Barton, Daryl Freedman, Russell Thomas, Rafael Davila, Quinn Kelsey, Troy Cook, Eric Owens, Peter Volpe and Andrea Silvestrelli.

Set Designer Andrew Lieberman. Costume Designer Constance Hoffman. Lighting Designer Thomas Hase.

New Co-Production with Opera Philadelphia and Minnesota Opera staged by the Washington National Opera. Performed in Italian with Projected English Titles. At the Kennedy Center in Washington, DC through March 17, 2018.


WHO'S WHERE




CHITA RIVERA the incomparable Broadway icon and two-time Tony Award winner will revisit moments from her legendary career, in a solo concert event, showcasing the artistry that has made her a star of the Great White Way and beyond. March 6-22 at Feinstein's/54 Below in New York City.

THE TEN TENORS with over 700 sold-out shows across the U.S., six albums that have gone platinum and gold, they bring their Wish You Were Here Show to The Smith Center in Las Vegas on Tuesday, March 6, 2018.

THE TEXAS TENORS are on stage at the Barbara B. Mann Performing Arts Hall in Ft. Myers, Florida for a show on March 8. Next night they can be enjoyed at the Plaza Arts Center in Greensboro, Georgia. Saturday's show is in Detroit at the Heinz C. Prechter Educational and Performing Arts Center. Next Sunday, March 11, they are in the spotlight at the Capitol Theatre in Clearwater, Florida.

JERRY SEINFELD telling funny stories in a two nighter Friday, March 9 and Saturday, March 10, 2018 at Caesars Palace in Las Vegas.

ED SHEERAN stars in Perth, WA, Australia at the Adelaide Oval on Wednesday, March 7. Friday's stop opens a four night stand at Docklands VIC, Australia.

ETHAN BORTNICK performs next Sunday, March 11, at the Music Box, San Diego, CA.

THE UNITED STATES NAVY BAND performs in concert Tuesday, March 6, at the Kauffman Center in Kansas City, MO.


FINAL OVATION


JAMES COLBY Broadway film and television actor died February 23, 2018. He was 56.

Colby had a long association with Hartford Stage included Tennessee Williams's A Streetcar Named Desire, Camino Real, The Night of the Iguana, and Cat on a Hot Tin Roof.

His stage roles include Blade to the Heat (1994), The Food Chain (1995), The Devils (1997), The Butterfly Collection (2000), The Day Emily Married (2004) and Dividing the Estate (2007). He originated the role of Stan in the off-Broadway production of Lynn Nottage's Sweat (2016), later reprising his turn in the Pulitzer Prize-winning play's Broadway premiere.

Previously, he was seen in the 1992 Broadway production of Hamlet.

The actor performed extensively Off-Broadway at The Public Theater, Roundabout Theatre Company, Manhattan Theatre Club, Playwrights Horizons, New York Theatre Workshop, Primary Stages, Westside Theatre, MCC, and Symphony Space.

He is survived by his wife, the actress Alyssa Bresnahan whom he met when she played Stella to his Stanley, during a production of A Streetcar Named Desire in 1998. They were married in December 2008 and had one daughter together.

HARVEY SCHMIDT an American composer for musical theatre and illustrator best known for composing the music for the longest running musical in history, The Fantasticks, which ran off-Broadway for 42 years from 1960 - 2002, died February 28, 2018 in his birth state of Texas. He was 88.

He met the only person he ever collaborated with, lyricist Tom Jones, when they were both students at the University of Texas/Austin in the late 1940s. They followed The Fantansticks with 110 in the Shade in 1963, which ran for 330 performances on Broadway and earned a Tony Award nomination for Best Composer and Lyricist for Schmidt and Jones. I Do! I Do! followed in 1966, which brought Mary Martin and Robert Preston to the Broadway stage in a 2-person musical and ran for 560 performances. Jones and Schmidt were nominated for the Tony Award for Best Composer and Lyricist and Best Musical.

They both appeared in a revue of their songs, The Show Goes On, at the York Theatre Company in 1997. The run was extended several times and the show was recorded on the DRG label.

Schmidt was inducted into the American Theatre Hall of Fame. Schmidt and Jones were both inducted into the Songwriters Hall of Fame in July 2012.

Prior to becoming a song-maker, Schmidt worked as a graphic artist for NBC Television and later as an illustrator for Life, Harper's Bazaar, Sports Illustrated, and Fortune

BILL BURKETTE lead singer of the Vogues, died Thursday, March 1, 2018 at the William Penn Care Center in Pennsylvania. He had suffered from lymphoma. He was 75.

Pittsburgh based, the Vogues were a classic pop vocal group, from the late 50s through early 70s with a string of hits including Five O'Clock World, Turn Around and Look at Me, You're the One, Laurie My Love and My Special Angel.

He is survived by Elaine, his wife of 51 years; two daughters, Lori (Greg) Cinna and Sheri (Scott) Good, and a son William W. (Julie) Burkette, IV; and three grandchildren.






E-Book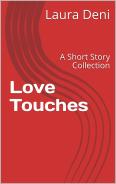 Soft back Book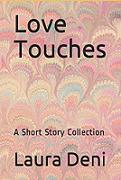 Next Column: March 11, 2018
Copyright: March 4, 2018 All Rights Reserved. Reviews, Interviews, Commentary, Photographs or Graphics from any Broadway To Vegas (TM) columns may not be published, broadcast, rewritten, utilized as leads, or used in any manner without permission, compensation and/or credit.
Link to Main Page
---
Laura Deni



For the snail mail address, please E-mail your request.
CLICK HERE FOR COMMENT SECTION