! >
Broadway To Vegas
  
  REVIEWS INTERVIEWS COMMENTARY NEWS

| | |
| --- | --- |
| | |
TORNADO STEALS SCENE FROM BRANSON ENTERTAINMENT - - CELEBRATING STEPHEN HAWKING'S 70 BIRTHDAY - - ROBERT REDFORD TO HOST SUNDANCE INSTITUTE'S NEW YORK THEATRE BENEFIT - - ROYAL LADIES WHO LUNCH LIKE CHOCOLATE - - MAGIC JOHNSON ATTENDS REHEARSALS - - SAMMY HAGAR THEMED RESTAURANT - - FROM STAGE TO SCREEN GALA - - DEAD CELEB BALL - - DONATE . . . Scroll Down


Copyright: March 4, 2012
By: Laura Deni
CLICK HERE FOR COMMENT SECTION

TORNADO STEALS SCENE FROM BRANSON ENTERTAINMENT - ENTERTAINERS HIT IN THE POCKETBOOK, BUT SHOWS GO ON


The 95 acre Branson Landing which opened in 2006 sustained some damage. Photo: Branson/Lakes Area Convention and Visitors Bureau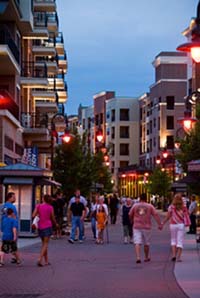 The violent tornado which ripped through the mid-west last Wednesday became the star attraction in Branson, Missouri, but officials want the word out that - the show will go on.

Branson has a storied past. An entertainment destination which succeeded despite ridicule. Today the famed Branson entertainment section, with roughly 40 theaters, boasts up to 60,000 visitors on any given night during the tourist season, which begins in two weeks. An estimated 8 million visitors a year come to Branson making it "Missouri's top vacation destination."

Five or six theaters sustained serious damage including The Legends Theater, the Branson Variety Theater, Americana and the Andy Williams Moon River Theater.

The iconic crooner, who is battling bladder cancer, now must also cope with roof problems and determine if any damage was done to art masterpieces valued into the millions of dollars, which were displayed throughout its lobby and in Williams' dressing room. Those works of art include an original Jackson Pollock.

However, upbeat officials at the Moon River Theatre are downplaying any damage. "Oh, there was some minor damage, but it's all being taken care of and the shows will open on schedule," Broadway To Vegas was told.

The Moon River season is set to open March 14 with The Cat's Pajamas, a high energy a cappella group seen on NBC'S The Sing Off. They perform through December 12, 2012.

Oh, What A Night, A Musical Tribute to the Jersey Boys, billed as "direct from Las Vegas," is slated to open March 24 with a run through May 12 before returning on September 4.



The Branson Variety Theater took a hit. Home to the Twelve Irish Tenors, as foreigners they can't receive unemployment compensation. Photo:Branson Tourism Center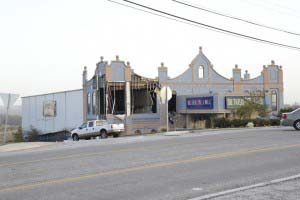 Not faring as well is the Branson Variety Theater. The 1,600-seat auditorium was still standing, but the lobby and gift shop were nearly destroyed and there was roof damage.

"Due to storm damage, all shows have been cancelled until further notice," Broadway To Vegas was informed. It's been guesstimated that it could be two to three months before the theater's popular Twelve Irish Tenors and Shake, Rattle & Roll shows can again take to the stage.

Many of the productions in Branson have shows employing foreign performers. Their work permits are contingent upon them being employed by the particular theater which vouched for their work visa. Also, there is no unemployment insurance coverage for non-Americans. It is estimated at least 300 entertainers, stagehands, lighting crews, production and box office personnel associated with the four badly damaged theaters may be out of work for months, meaning no income.

The Americana Theater was damaged and is closed until repairs are completed, which is projected at April 15th. The 3 Red-Neck Tenors had been slated to open on March 14.

Owner Janet Dailey, the famed romance author, whose novels have been translated into 19 languages and have sold over 300 million copies worldwide, lives in Branson and owns both the Americana and the New Shanghai Theater.

In 1985 Bill and Janet Dailey bought the Hee Haw Theatre and renamed it Country Music World. Shoji Tabuchi performed there on a regular basis. Her late husband promoted and produced shows at the Americana Theater. He died on August 5, 2005.



The 3 Red-Neck Tenors were to open March 14 at the Americana Theater. Photo: Americana Theater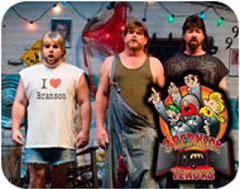 Dailey was hopeful that the Americana, even with a third of the roof gone, could open on schedule, but structural damage determined that couldn't occur.

That means that four shows and 120 people associated with the Americana are now without a paycheck.

Thosse entertainers include the 3 Red-Neck Tenors, Todd Oliver and his talking dogs, Joseph Hall in his Elvis Rock & Remember Tribute which is officially recognized by Elvis Presley Enterprises and singer Cassandre Haygood and friends.

"We will be back very soon. Thanks for your thoughts and prayers during our rebuilding," is the message posted on the venue's website.

The Dick Clark Theater also sustained visible damage with debris pilled up outside. Their telephones aren't working properly with the venue being listed as "closed for repairs."

The Dick Clark Theater is home to the Branson staging of Legends in Concert which also has shows in Las Vegas, Atlantic City, Miami, Myrtle Beach, Hawaii and on cruise ships such as the Norwegian Epic. There is a possibility the Branson performers may be transferred to one of those productions. Until then, those performers and associates of the Dick Clark Theater no longer have an income.

Baldknobbers Jamboree were forced to postpone their opening night, but only by a few days. The new curtain up date is March. 8.

The Branson family entertainment phenomenon began over 50 years ago in 1959 when the four Mabe brothers, known as the Baldknobbers, began entertaining visitors on the Branson lakefront. Today, the 2nd & 3rd generations of the Mabe family carry on the family tradition. With a completely new show each year, the Baldknobbers are joined by a cast of singers, musicians and comedians.

Venues forced to shutter and not yet able to list a re-opening date are:

Hot Hits Theatre - Closed pending repairs.
Owens Theatre – Closed pending repairs.

General Manager Barrie Cunningham of the Icon Theatre said that the minor damage the theatre received will not affect the theatre's scheduled opening on March 22. Other entertainment theaters getting off easy are The Yakov Smiroff Theater, the Clay Cooper Theater and the popular Presley's Country Jubilee.

The Presley family made history in 1967 when they built the first music theater on Hwy. 76. Today, Presley's Country Jubilee features three generations of Presley family members, who together with other cast members perform a variety of musical styles on a wide range of instruments and do comedy skits.



The Smithsonian's National Museum of American History received a collection of objects from the Baldknobbers Jamboree Show. Photo: Smithsonian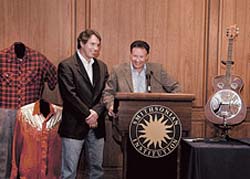 The other venue with a Janet Dailey association is New Shanghai Theater which suffered no damage. It's where the Acrobats of China star in the New Shanghai Circus.

The New Shanghai is a unique venture, invested in and built in 2005 by Bill and Janet Dailey with investors from China. The circus is owned by Lizhi Zhao and managed by a Chinese staff. At the time of construction Zhao said:

"2005 will mark our 8th season in Branson. Each year over 40 Acrobats of China travel over 14,500 miles to perform in the heartland of America. We're pleased to now have a permanent home in Branson, Missouri. This beautiful theater will have state-of-the-art lighting and sound along with spectacular backdrops. The theater will feature a giant sculpture of an early example of Chinese Bronze Ware, along with modern Chinese artwork, cascading waterfalls, and Chinese gardens."

Bill Dailey stated, "This theater is being built specifically for the New Shanghai Circus as their show requires extra rigging and large space for their backdrops. The back of the theater is 50 feet tall."

Designers for the exterior and interior of the 1,000 seat New Shanghai Theatre were Bill Lennon and Tom Gass of Backstage Connections, architecture by Allen Johnson of General Design, building and other subcontracting by Scott Bockman of Cornerstone Building Services in Springfield, Missouri.

If the name Janet Dailey is beginning to sounds familiar, Dailey is the author who was sued in 1997 by fellow novelist Nora Roberts, who accused Dailey of copying her work for over seven years, calling the plagiarism "mind rape." Dailey acknowledged the theft and blamed it on a psychological disorder.

In 2001, Dailey returned to publishing with a four-book deal with Kensington Books. Kensington expanded their relationship with Dailey in 2002, when she contracted for three more hardcover novels and an additional mass market original novel. At the same time, they purchased the reprint rights to 50 of her previously published romances.

Dailey told the press the she "is certain that somewhere in her new book, a tornado will make it into the plot line."

April 1st is Branson's centennial, noted Brenda Meadows, publicist for downtown Branson. "We will be ready, no question about it."

"I think the concern is that people will think Branson is now closed, and it's not. Branson is open," said Tammy Scholten, marketing director at the Branson Landing. "The storm was so sporadic. Some places got hit, some didn't."

Unfortunately for the performers out of work, they got hit in the pocketbook.






Broadway To Vegas is supported through advertising and donations. Priority consideration is given to interview suggestions, news, press releases, etc from paid supporters. However, no paid supporters control, alter, edit, or in any way manipulate the content of this site. Your donation is appreciated. We accept PAYPAL. Thank you for your interest.



ART AND ABOUT


CELEBRATING STEPHEN HAWKING'S 70 BIRTHDAY

Stephen Hawking in his Cambridge office. Photo credit: Science Museum/Sarah Lee.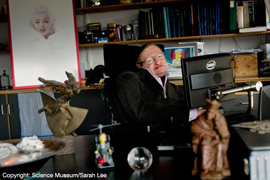 is an exhibition at the Science Museum in London.

On February 29, 2012 Professor Hawking visited the display.

Hawking, who was diagnosed with motor neuron disease at the age of 21, turned 70 on January 8 but was unable to attend a birthday symposium and celebration in Cambridge on that day.

"It was wonderful that Stephen Hawking was well enough to visit the museum today so that he could at last see the exhibit we put on to celebrate his 70th," commented Roger Highfield, the museum's Director of External Affairs. "When our visitors saw him come into the museum there was a fantastic buzz of excitement and a big crowd gathered."

Highfield led the visitors who were present in giving a late but heartfelt chorus of Happy Birthday. Prof Hawking beamed in appreciation and typed 'thanks' on his computer.

The exhibition, on display through April 9, 2012, features objects and papers primarily sourced from his own archives including handwritten notes on work with Roger Penrose, his drawing of the Hawking Radiation mechanism, the annotated script for a 1999 guest appearance on The Simpsons, and the blue suit he wore for a zero-gravity flight in 2007. The display also includes a specially recorded message and a selection of personal photographs from Hawking's life and career that haven't been seen before. A rarely-seen 1978 portrait by David Hockney is also featured.

This first ever display of items from the Hawking archive encourages visitors to reflect on the relationship between Hawking's scientific achievements, particularly the work that established his reputation in the 1960s and '70s, and his immense success in popularizing astrophysics. Hawking and his daughter Lucy have been involved in the selection of objects for display.

FASCINATING MUMMIES is a not to be missed exhibition of significant treasures from the world famous Egyptology collections of the National Museum of Antiquities in Leiden.

They are displayed alongside objects from the National Museum of Scotland collections which have contributed to the understanding of life, death and the afterlife in Ancient Egypt. This will be the only opportunity to see this intriguing exhibition in the UK.

The Ancient Egyptian belief in the afterlife and their desire to preserve the body after death has left a rich legacy for archaeologists and scientists to study. Fascinating Mummies reveals people from the past who lived, worked and died over 2,000 years ago. That mummies should have survived through so many centuries is almost miraculous. Once pillaged or displayed as curios, mummies later became objects of discovery and scientific examination.

Modern technologies, often developed for the medical field, have enabled scientists and archaeologists to develop their knowledge of Egyptian illnesses, eating habits and living conditions. The exhibition includes a very recent CT scan of a mummy from the National Museums Scotland's collection. The scan provided new information about the mummification of the body and its condition, and reveals the scarabs which were enclosed in the wrapping.

One of the exhibition's central stories is that of Ankhhor, a high priest of Thebes who lived 650 years before Christ. The Ankhhor mummy and its three coffins became part of the Rijksmuseum van Oudheden collection in 1828. Unusually for that time, the museum experts did not unwrap the mummy. Although much had been learned from hieroglyphics and symbols on his three sarcophagi, it is only recently that we have come to learn about Ankhhor and his secrets. A CT scan gave an insight into his anatomy, age and general health and showed how Ankhhor was mummified.

This concept was developed in partnership with the Rijksmuseum van Oudheden, Leiden, the Netherlands and the Musée de la civilisation, Québec, Canada. The exhibition is supported by the Patrons of National Museums Scotland. On display through May 27, 2012 at the National Museum of Scotland in Edinburgh, Scotland.

MAARTJE BLANS Dutch mixed media visual artist Maartje Blans' unusual paintings, some with a highly sculptural nature are for the first time presented at Imagine Gallery in Beijing as a whole rich and varied body of her work.

The different layers in Blans' work produce a dynamic interaction of materials, lines, light and shadows, transparency and space that challenge the boundaries of mixed media painting and installation art.

Maartje graduated in Textile Arts and Art History at The Amsterdam School of The Arts, and received her master of Fine Arts in Costume Design at the State University of New York.

She has taught Visual Arts and Art History, she has worked internationally as a Costume Designer for Theatre and Film and is also a professional Art Therapist.

The exhibition supported by The Embassy of The Netherlands in China.

On display through April 15 at the Imagine Gallery in Beijing.

A reception for Maartje Blans' new solo exhibition was held at Imagine Gallery in Beijing on March 4th


SWEET CHARITY


FROM STAGE TO SCREEN GALA

Rob Marshall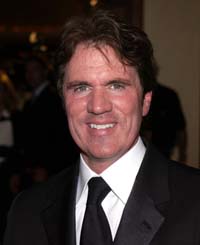 presented by The Roundabout Theatre Company will honor Academy, Tony, Emmy and Golden Globe Award-nominated director-choreographer Rob Marshall.

The A list event takes place March 12 at the Hammerstein Ballroom in New York City.

Martin Short will host. Marshall will be presented with the Jason Robards Award for Theatrical Excellence.

The evening will feature a seated dinner and a star-studded tribute, directed by the Tony Award-winning Kathleen Marshall - who happens to be the honoree's sister.

Currently scheduled to perform are Christine Baranski, Raul Esparza, Boyd Gaines, Victor Garber, Donny Murphy and Kelli O'Hara.

In addition to the performers, celebrity guests listed to attend include: Jane Alexander, Julie Andrews, Alec Baldwin, Blair Brown, Matt Cavenaugh, Michael Cerveris, Kristin Chenoweth, Margaret Colin, John Cullum, Alan Cumming, Colin Donnell, Richard Easton, Gordon Edelstein, Scott Ellis, Katie Finneran, Sutton Foster, Sam Gold, John Glover, Mark-Paul Gosselaar, Richard Gere & Carey Lowell, Joel Grey, Carla Gugino, Mamie Gummer, Rosemary Harris, Jayne Houdyshell, Doug Hughes, Marin Ireland, Bill Irwin, Cheyenne Jackson, Cherry Jones, Steve Kazee, Justin Kirk, Jane Krakowski, LaChanze, Angela Lansbury, James Lapine, Marsha Mason, Audra McDonald, John McMartin, Sam Mendes, Denis O'Hare, Sarah Paulson, Martha Plimpton, Lily Rabe, Theresa Rebeck, Ron Rifkin, John C. Reilly, John Slattery, Will Swenson, Richard Thomas, Tony Walton, John Weidman, and Maury Yeston.

David Krane will arrange and musical direct. The gala will have scenic design by Derek McLane, lighting design by Don Holder, sound design by Brian Ronan and costume design by Martin Pakledinez.

This award is named after the late Jason Robards for his extraordinary commitment to theatre and his incredible support of Round­about both on stage and off. It is given to those who have made an indelible impact on both Round­about and the theatre world.

All proceeds from this event benefit Roundabout Theatre Company's Musical Theatre Fund.

DEAD CELEB BALL Theatre Aspen's 2012 Ball.

Patrons are told to "Come as they were."

An evening of dining, dancing and debauchery.

Kimberly Schlosser is the Gala Chair for this cleverly themed event which states: "It's time To Pay Your Respects," offering a Rat Packers table for 10 at $10,000 or a Grateful Dead table for 8 for $5,000. It's $395 for a Sinful Single.

Patrons are also invited to Name Your Table in Honor of Your Favorite Dead Celebrity.

If you can't attend, the announcement says: "Be an Undertaker and Help us Make This Party To Die For!" with suggested contributions up to $10,000, although we assume they'd accept more.

Katherine Sand and Melanie Sturm, Co-Presidents of the Theater Aspen Board. Officers are Lisa Baker, Secretary and John Fullerton, Treasurer.

Board members are: Alan Altman, Brian Becker, Terri Caine, Tracy Eggleston, Greg Erwin, Clare Evert-Shane, Betty Gates, Melinda Goldrich, Mark Haldeman, Walt Harris, Soledad Hurst, Daniel Neiden, Susan O'Neal, Barbara Piper, Lexie Potamkin, Nina Saslove, Juliet Shield-Taylor and Lynda Weiser.

March 10, 2012 at the Hotel Jerome in Aspen, Colorado.

THE MAIDS benefit performance and opening night party takes place March 11, 2012 with special guests Michael Emerson, Judd Hirsch, Matthew Rauch, and Estelle Parsons.

The Maids by Jean Genet, translated by Bernard Frechtman, is explained as:"revenge tragedy meets film noir in this seductively playful and incendiary French classic. Claire and Solange dream of escaping, while Madame floats through life on champagne bubbles - until fantasies turn deadly in this thrilling psychological kaleidoscope of a play."

Starring Ana Reeder, Jeanine Serralles and J. Smith-Cameron.

Directed by Jesse Berger with designs by Dane Laffrey, Sara Jean Tosetti, Peter West and Brandon Wolcott.

March 11 at the Red Bull Theatre at St. Clement's in New York City. Performances continue through April 1, 2012.


LADIES WHO LUNCH LIKE CHOCOLATE
Dynamic trio: Kate, Camilla and Queen Elizabeth. The girls take tea. Photo: The Clarence House/St. James's Palace Press Office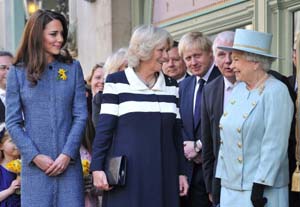 Three of the most famous women of the world did lunch.

Queen Elizabeth, Camilla, The Duchess of Cornwall and Kate, The Duchess of Cambridge paid a visit last Thursday to Fortnum and Mason, the famous grocer on Piccadilly.

While mothers-in-law have a famous reputation of not getting along with their daughters-in-law, The Queen, mother-in-law to Camilla and Camilla, step mother-in-law to Kate seem to truly enjoy each other's company. The three members of the Royal Family also looked ravishing in various shades of blue.

The Duchess of Cambridge chose a Missoni coat with a micro-jacquard pattern, with deliberate frayed panels, seams and edges giving it a country vintage look. From Missoni's 2010 collection, it is speculated that Kate purchased the coat more than a year ago, on a trip to the brand's discount store at the Bicester Village outlet, for considerably less than its original $1,211 price tag. Her gray suede heels are by Rupert Sanderson. She accented her coat with daffodils to mark St. David's Day and wore Links of London Hope Egg earrings.

The Duchess of Cornwall opted for a navy blue-and-white wool crepe coat and dress by Bruce Oldfield which she accented with a diamond leek brooch. Her shoes were from Stuart Weitzman for Russell and Bromley.

The Queen matched her outfit to Fortnum & Mason's classic pale blue trademark color, wearing a military-style suit and matching hat by Angela Kelly, both trimmed with gold. Kelly is the longtime personal assistant and senior dresser to the British monarch.

On their first official engagement as a trio, The Queen, The Duchess of Cornwall and The Duchess of Cambridge, perused the shop's stunning food hall. They did what all women do under the circumstances - talked, giggled and tasted the food.



Queen Elizabeth, Camilla and Kate examine each others gift baskets. Photo: The Clarence House/St. James's Palace Press Office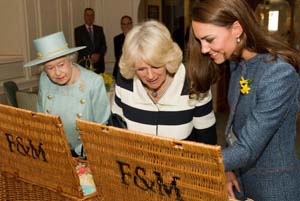 They appeared enchanted with three gift hampers they received, each of which contained a variety of different items - including truffles, soaps and macadamias - selected specifically for its recipient. They also each received special gifts for their canine pets.

Fortnum's managing director Beverley Aspinall said: "Of course they all have dogs and we do want to think about what our customers like."

Earlier, they enjoyed a tour of the shop floor where Kate confessed to a penchant for chocolate.

"I love chocolate, I think all girls like chocolate," she giggled.

Camilla appeared to share her enthusiasm.

"What I really would like to try is one of those," she said, pointing to the violet creams - a fondant-based candy which has a soft floral scent and a delicate taste.

"But we aren't allowed to," she said referring to the tasting tray which contained an elegant display of delicious bite-sized crystallized rose and violet petals and jelly beans. "Maybe I could pop back later and get you to make me up a box. They really are very addictive," she said referring to the violent creams she told the staff she has enjoyed since childhood.

Then the Duchess of Cornwall popped a jelly bean into her mouth.



Kate pointing out to Camilla a crystallized rose petal she should try. Photo: AFI/Getty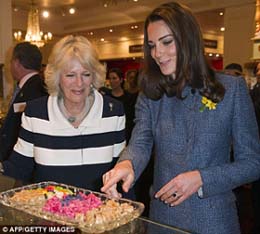 It was later reported that the "staff confirmed that they had been told only to lay out samples of non-chocolaty goodies in case they melted on the royal visitors in front of the cameras."

Kate, the wife of Prince William, opted to taste a small crystallized rose petal.

"Gosh, it is very sweet," she said, and was told she should try dropping it into a glass of champagne.

"Oh yes, I will definitely try that," she said.

"You should try some of this," Kate told Camilla.

Meanwhile, The Queen perused the honey and preserves, commenting about how the troops prefer strong tea. The 85-year-old monarch laughed when a tin of biscuits (cookies) played the national anthem. 'Oh how splendid,' she remarked.

The three ladies then enjoyed a spot of tea.

As part of the visit, The Queen also met members of the Weston family, owners of the 300-year-old London retailer.

The hour-long engagement saw Her Majesty and Their Royal Highnesses inspect a cake to commemorate the renaming of the store's restaurant to The Diamond Jubilee Tea Station.

The Queen also unveiled a plaque to commemorate the regeneration of the local Piccadilly area.


ROBERT REDFORD TO HOST SUNDANCE INSTITUTE'S FIRST EVER NEW YORK THEATRE PROGRAM BENEFIT
Robert Redford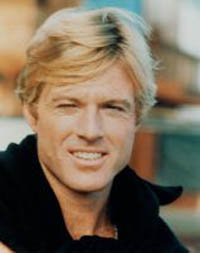 Robert Redford returns to his roots - the theater - when he hosts a March 12 benefit in New York City for the Sundance Institute's Theatre Program.

Redford enjoyed success on Broadway in the 1961 production of Sunday in New York followed in 1963 by even bigger Broadway plaudits when he starred as the stuffy newlywed husband of Elizabeth Ashley in Neil Simon's Barefoot in the Park.

Redford's Broadway debut was replacing Bob Lynn, Jr in the small role of Myers in the 1959 mounting of Tall Story. While Redford was appearing in the first Broadway show which gave him opening night billing, 1959's The Highest Tree, his first born child, Scott, died of Sudden Infant Death Syndrome.

"It was really hard. We were very young. I had my first theater job, which didn't pay much. We didn't know anything about SIDS, so the only thing you think is that you've done something wrong. As a parent, you tend to blame yourself. That creates a scar that probably never completely heals," he told the AARP Magazine.

It would be understandable if Redford had decided to ignore the stage. Instead, the Theatre Program has been a core component of Sundance Institute since Robert Redford founded the Institute in 1984. The Theatre Program identifies and assists emerging theatre artists, contributes to the creative growth of established artists, and encourages and supports the development of new work for the stage. Under the guidance of Producing Artistic Director Philip Himberg and Associate Director Christopher Hibma, the Theatre Program is the leading play development program in the United States.

Titles such as Spring Awakening, An Iliad, I Am My Own Wife, The Good Negro, Circle Mirror Transformation, Passing Strange, Grey Gardens, Crowns and Marie Antoinette have gone from Theatre Program Labs to production from coast to coast and internationally, garnering multiple Pulitzers, Tonys, Obies and other recognition.

The upcoming special New York city staged benefit evening will begin at New York Theatre Workshop with a private performance of An Iliad, a solo piece written by Denis O'Hare and Lisa Peterson. The performance will star Mr. O'Hare and be directed by Ms. Peterson.

Immediately following, the evening will continue with a dinner party on the terrace of The Bowery Hotel.

Theatre Program alumni Christine Ebersole and Scott Frankel who were collaborators on Grey Gardens will perform live, as will Fun House collaborators Jeanine Tesori and Georgi James.

Redford who is President and Founder of Sundance Institute, said, "The experience of theatre, to me, is incomparable. The audience can participate in the live and immediate unfolding of story and character with no filter in between. The fact that our Theatre Program has contributed to the success of some of the most compelling American theatre of the past three decades makes me obviously proud."


SPREADING THE WORD


THE DEER HUNTER Q&A The Deer Hunter garnered nine Academy Award nominations and won the Academy Award for Best Picture, Best Director (Michael Cimino), Best Supporting Actor (Christopher Walken), Best Editing (Peter Zinner) and Best Sound in 1978.

Quinn Redeker, veteran actor and co-writer of The Deer Hunter takes part in a special screening of this epic film with a Q&A and reception to follow.

Mr. Redeker, who studied with Sanford Meisner, will share his experiences as an actor and screenwriter during his career that spans over thirty years.

Friday, March 16th, 2012 at The Meisner Technique Studio in San Francisco.

STAGED READING OF PRIVATE LIVES by Noel Coward. Featuring Tristan Vaughan as Elyot, Lydia Franco-Hodges as Sybil, Morgan Vaughan as Amanda and Steve Hamilton as Victor.

Presented by The Naked Stage at Guild Hall in East Hampton, NY on Tuesday, March 6.

MAGIC JOHNSON visited the rehearsal for Magic/Bird!, the musical penned by Eric Simonson, who also wrote Lombardi, about the Green Bay Packers' head coach. This one is about the Celtic great Larry Bird and his Hall of Fame friend Earvin "Magic" Johnson. The story traced the two basketball stars' rivalry and friendship from their days as rookies in the NBA to their appearance on the Olympic Dream Team in 1992. Both Johnson and Bird are participating in the creative process. The six-character play is set to debut April 11.

DEAF WEST THEATRE'S founding artistic director Ed Waterstreet has retired after 21 years. David J. Kurs has been appointed the new artistic director.

Ed Waterstreet became the first deaf artistic director of an American theater company when he founded Deaf West Theatre in 1991. Under his leadership, DWT has produced 40 plays and four musicals, including a Broadway run, and won more than 80 theater awards, among them Tony Honors for Excellence. Previously, Ed was a 12-year member of the National Theatre of the Deaf. He starred in the Emmy-winning Hallmark movie, Love Is Never Silent. Ed is also the recipient of Geneva's prestigious International Fete d'Excellence Gold Medal Award for Cultural Education in the Theatre and the James A. Doolittle Ovation Award for Leadership in the Theatre.

David J. Kurs will be Deaf West Theatre's second artistic director in its 21-year history. Previously, he served as the company's artistic associate. A native of Riverside, CA and graduate of Gallaudet University, he began his career as a script reader at Jersey Films, the production company of Danny DeVito, Michael Shamberg, and Stacey Sher.

Deaf West Theatre, Inc. (DWT) was founded in 1991 to directly improve and enrich the cultural lives of thousands of deaf and hard-of-hearing individuals who live in the Los Angeles area. For its unique vision and artistic excellence throughout its 21-year history, DWT is recognized as the premier sign language theater in the United States.

HOLLYWOOD'S GOLDEN AGE The Rise & Fall of the Studio System, with Max Alvarez, film scholar, cultural writer, historian and festival curator.

This visual talk takes the audience (via DVD clips and slides) on a whirlwind 50-year journey that begins with the rise of the studios in the Wild West of the 1910s and ends with the studio system decline in the 1960s.

Between World War I and the late 1950s, the Hollywood studios were at the height of their artistic powers. During this Golden Age, these Hollywood dream factories endured celebrity scandals, the Great Depression, and the arrival of television.

Each Hollywood studio had its own cinematic style to make 20th century movie going truly memorable: from MGM's Gene Kelly musicals and Paramount's sophisticated Preston Sturges comedies; from the tough Warner Bros. gangster dramas of Bogart and Cagney to the Universal horror classics of Karloff and Lugosi.

Wednesday, March 14, 2012 at the Mid-Manhattan Library in New York City.


OTHER PEOPLE'S MONEY


A SAMMY HAGAR THEMED RESTAURANT

Sammy Hagar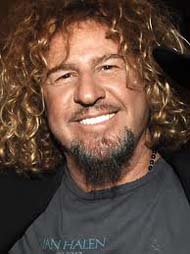 has received a $1.5 million investment from the city of Roseville, CA.

Located in an old J. C. Penney building, the 10,000-square-foot Sammy's Rockin' Island Bar and Grill is set to open September 15, employing 80 to 100 people.

The eatery will be the first new business brought to town using the city-created nonprofit development corporation.

Sammy's Rockin Island Bar & Grill will be the first one of its kind - stand alone - and is designed to be a hybrid of Cabo Wabo Cantina and Sammy's Beach Bar & Grill, which has five locations at airports and casinos - including Harvey's Resort at Lake Tahoe and Planet Hollywood in Las Vegas - and was inspired by Hagar, the rock 'n' roll singer, guitar player and songwriter. Hagar was inducted into the Rock and Roll Hall of Fame as a member of Van Halen. He has worked with hard rock guitarists such as Eddie Van Halan, Ronnie Montrose, Neal Schon of Journey and Joe Satriani.

The "family-friendly, island-themed" restaurant will feature pan-Asian influenced cuisine with burgers, seafood, sushi, pasta and salads as well as a full bar, wine list and draft beer.

The joint will also have two floors, outdoor seating on two levels and a stage for live entertainment, according to Jon Yip, managing member of Innova Restaurant Concepts, which is developing the restaurant.






GUILD HALL ACADEMY OF THE ARTS LIFETIME ACHIEVEMENT AWARDS Honorees: Jon Robin Baitz (Literary Arts), Bruce Weber (Visual Arts), Laurie Anderson (Performing Arts), and Dina Merrill (Special Award).

Master of Ceremonies Marshall Brickman and special guest celebrity presenters, including Ted Hartley, Eric Fischl, China Machado and Lou Reed.

Dinner followed by awards ceremony, presented by Guild Hall in East Hampton, NY at the St. Regis Hotel Roof Top Ballroom in New York City on Monday, March 5.



COURT-MARTIAL AT FORT DEVENS by Jeffrey Sweet.

Directed by Mary Beth Easley who is a recipient of a Revson Directing Fellowship. Currently she is the Artistic Director for the CUNY – Brooklyn College Department of Theater and assistant professor in their acting program.

The production features Alia Shakira Chapman, Evander Duck, Gillian Glasco, Nambi E. Kelley, Frank Mayers, Emma O'Donnell, Bill Tatum, Keona Welch, and Eboni Witcher.

Based on a true story, Court-Martial at Fort Devens documents the strike of black WACs (Women's Army Corps) during World War II. The women joined the Army to be trained as nurses, only to be relegated to cleaning toilets, mopping floors and doing laundry. When they are court-martialed for refusing to follow orders during wartime, they fight a pioneering battle for racial equality in the segregated U.S. military.

Court-Martial at Fort Devens will have set design by John Scheffler, costume design by Ali Turn, lighting design by Shirley Prendergast, and sound design by Mark Bruckner.

Court-Martial at Fort Devens premiered in Chicago, where it was nominated for the Joseph Jefferson Award for best play - and lost to August: Osage County. Performances begin March 8th with Opening Night set for Sunday, March 18th. Performances continue through April 1st only. Woodie King Jr's New Federal Theatre in NYC.

NIXON IN CHINA by American composer John Adams.

"The week that changed the world" - Richard Nixon.

Acclaimed opera about Nixon's historic journey to Red China in 1972. This unprecedented trip by a sitting U.S. President to China, with the hope of meeting Chairman Mao and creating peace, has forever changed the political landscape between the countries.

Fresh from The Metropolitan Opera production as Richard Nixon and Henry Kissinger, baritone James Maddalena and baritone Richard Paul Fink star in this Lyric Opera premiere.

Maria Kanyova appears as Pat Nixon, Audrey Luna as Chiang Ch'lng and Daniel Belcher as Chou En-Lai.

"This innovative production utilizes the Muriel Kauffman Theatre's ability to accommodate state-of-the-art lighting, projections, amplification and sound effects that will make the audience feel like they are along for the ride with Nixon on The Spirit of '76."

March 10, 14, 16, 18, 2012 at the Lyric Opera of Kansas City.

GIVE ME YOUR HAND by Paul Durcan.

Direction by Richard Twyman. Original Music and Technical Direction by Jamie Beamish. Video Filming and Editing by Daniel Grixti. Production Stage Manager is Pamela Brusoski.

A poetical stroll through the National Gallery of London.

This special engagement features two of Ireland's greatest actors, Dearbhla Molloy and Dermot Crowley, as they take audiences on a virtual "stroll" through London's National Gallery-discovering afresh the Museum's masterpieces through the poetic imagination of Irish writer Paul Durcan.

Find out why Cardinal Richelieu finds it "a hard old station staying off the drink" and why Van Gogh's mother "is so hot under the bra."

March 7th - April 1st in the W. Scott McLucas Studio Theatre at The Irish Rep in NYC.

HERSHEY FELDER COLLECTION

Hershey Felder as Chopin. Photo: Pasadena Playhouse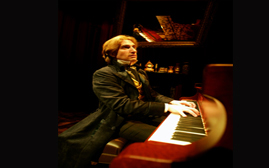 Written and Performed by Hershey Felder. Directed by Joel Zwick.

Hershey Felder returns to The Pasadena Playhouse with three limited engagements - including a World Premiere presentation of his newest work.

Monsieur Chopin and Masetro: The Art of Leonard Bernstein are making their Playhouse debuts followed by the World Premiere of Lincoln - An American Story.

Felder is a unique and talented performer who has created a one man performance which has both depth and substance. More than a talented actor taking to the stage portraying a famous person in time, the Felder shows offer considerably more dimension, permitting the audience to feel they are being engaged by the subject portrayed, rather than being just being talked at, while the subject portrayed waits for the reaction to a punch line.

If you've never seen a Hershey Felder performance, you've missed a great night at the theater. People who have seen him - return, which is why his productions keep expanding. He chooses his subjects wisely and performs them well.

With Monsieur Chopin, audiences are invited to a private piano lesson that actually took place in the opulent Parisian salon of the Polish composer. In Maestro: The Art of Leonard Bernstein, Felder unfolds a story spanning the entire 20th century illustrating how Bernstein broke through every artistic ceiling possible to become the world's musical ambassador.

And in his newest production, Lincoln - An American Story, the final night in Abraham Lincoln's life is told through the eyes of Dr. Charles Leale, the young medical student who was in attendance on the evening of that fateful performance at Ford's Theatre in Washington, D.C., and found himself at the center of American history as he unfolds his story of tending to Lincoln in his final hours.

Lincoln - An American Story is performed in front of a 45-piece symphony orchestra for this special engagement.

In addition to the three productions, The Pasadena Playhouse will present a one-night-only special performance of Hershey Felder's Great American Songbook on Monday, March 19, 2012. The audience will join Hershey Felder for a tour through an entire century of American music. Beginning with Irving Berlin, Jerome Kern and the Gershwins through Leonard Bernstein and Stephen Sondheim, featuring selections from The sound of Music, Showboat, Fiddler on the Roof and more.

Performances through April 7, 2012 at the Pasadena Playhouse in Pasadena, CA. Tickets can be purchased individually or as a 2 or 3 show package.

I DREAMED A DREAM the new musical based on the life story of Britain's Got Talent star Susan Boyle. Written by Alan McHugh and Elaine C. Smith.

Directed by Ed Curtis.

The role of Boyle will be played by Elaine C. Smith, while Boyle herself will make "special guest appearances".

The roles of her parents will be played by James Paterson and Karen Mann; the role of Lorraine Campbell, Boyle's childhood friend, will be played by Ashleigh Gray; her manager Andy Stephens will be played by Jeffrey Harmer, and Liz Ewing will take the role of school teacher Mrs. Johnstone.

All other roles throughout the production will be played by Gordon Cooper, Anne Smith, Frances Mayli McCann, David Haydn and Alan McHugh.

The musical follows Susan Boyle's meteoric rise from humble beginnings to global icon and features signature songs from her multi-platinum selling albums.

Lighting Design by Ben Cracknell. Video Design by Jack James. Sound Design by Richard Brooker. Musical Supervision and Orchestrations by Kennedy Aitchison. Set and Costume Design by Morgan.

Previews begin March 23, 2012 at Newcastle's Theatre Royal, with the opening night on March 27. Performances continue through March 31. The production will then tour to His Majesty's Theatre in Aberdeen April 3-7, followed by stops in Bradford, Liverpool, Dublin, Bristol, Southend, Cardiff, Birmingham, Inverness with the tour ending at the Palace Theatre in Manchester with shows June 19-23, 2012.

CARRIE Music by Michael Gore. Lyrics by Dean Pitchford. Book by Lawrence D. Cohen, based on the novel by Stephen King. Directed by Stafford Arima.

The original version went down in history as the most expensive flop in history.

This low budget revival is faring a bit better, but not by much. In this case, death by boredom is a possibility. It's always a risk to stage a revival, especially if the original was so bad as to become a prized cult memory.

Starring Molly Ranson (Carrie White) , Marin Mazzie (Margaret White), Christy Altomare (Sue Snell) and Derek Klena (Tommy Rose) - excellent actors with Mazzie as the standout. Mostly described as dull, boring and uninspired, the pre-opening buzz may have delivered unrealistic expectations - although dull is dull.

With Carmen Cusack (Lynn Gardner), Jeanna de Waal (Chris Hargensen), Ben Thompson (Billy Nolan), Wayne Alan Wilcox (Mr. Stephens/Mr. Morton and others), Corey Boardman (George), Blair Goldberg (Norma), F. Michael Haynie (Freddy), Andy Mientus (Stokes), Elly Noble (Helen) and Jen Sese (Frieda).

Choreography by Matt Williams; music director and arrangements by Mary-Mitchell Campbell; orchestrations by Doug Besterman. Vocal design by AnnMarie Milazzo. Sets by David Zinn. Costumes by Emily Rebholz with lighting by Kevin Adams and sound by Jonathan Deans. The projections are by Sven Ortel. Wig design by Leah J. Loukas. Fight director is Rick Sordelet. Special effects by Matthew Holtzclaw. The production stage manager is Amber White. Production manager B. D. White. General manager Reed Ridgley.

Presented by the MCC Theater at the Lucille Lortel Theatre, NYC through April 22, 2012.


WHO'S WHERE


BRIAN STOKES MITCHELL opens a three night stand on Friday, March 9, at the Eli & Edythe Broad Stage in Santa Monica, CA.

NATALIE MERCHANT performs Saturday, March 10, at the Forum Theatre in Binghamton, NY.

WYNTON MARSALIS has a full schedule. On Monday he'll be delighting fans at the Saenger Theatre in Mobile, AL. On Wednesday the show is at the Kravis Center in West Palm Beach, FL. Thursday's performance is at the Fine Arts Auditorium in Winter Haven, FL. On Friday the tour stops at the Arsht Center for the Performing Arts in Miami. Saturday he's in the spotlight at the David A. Straz, Jr. Center for the Performing Arts in Tampa and next Sunday, March 11, the show is at Philharmonic Center for the Arts in Naples, FL.

KELLY CLARKSON performs Tuesday, March 6, at the John Labatt Centre in London, Ontario. On Thursday the performance is at Caesars in Windsor, Ontario. On Saturday the tour stops at the Horseshoe Casino in Hammond, IN.

CELTIC WOMAN performs Tuesday, March 6, at the Giant Center in Hershey, PA. On Thursday they'll be making lovely music at The Loacouras Center in Philadelphia. On Friday they'll open a two nighter at the City Performing Arts Center in Boston.

BRUCE HORNSBY makes music Friday, March 9, at The Granada in Santa Barbara, CA. On Saturday he's in the spotlight at the Center for the Performing Arts in Scottsdale, AZ.




FINAL OVATION


HOWARD KISSEL The Broadway community mourns the loss of Howard Kissel, the long-time theater critic for The Daily News, who passed away on Friday night, February 24, 2012 at the age of 69.

The marquees of Broadway theaters in New York were dimmed in his memory on Tuesday, February 28th, at exactly 7:00 p.m. for one minute.

Kissel wrote about film, music, art, and theater over four decades. He was an arts editor of Women's Wear Daily and W magazine before joining The Daily News in the mid-1980s where he was the chief theatre critic for 20 years. After he stepped down as theater critic at The Daily News, he wrote a column called The Cultural Tourist which eventually became a prolific blog on The Huffington Post.

Charlotte St. Martin, Executive Director of The Broadway League, said, "Howard Kissel's wit, wisdom, and endless wonder about theater and all things cultural made him an important commentator for many years. His presence will be missed in our theatres and in our lives. Our thoughts are with his friends and family."

Mr. Kissel was the former Chairman of both the New York Film Critics Circle and the New York Drama Critics' Circle.

He was the author of David Merrick: The Abominable Showman, The Art of Acting, and most recently New York Theater Walks.

As an actor, he had a role in the 1980 film, Stardust Memories, playing Woody Allen's manager.

His wife, Christine, died in 2006. He is survived by his sisters Judy Kissel and Anne Kissel Elliot.

DAVY JONES lead singer of the Monkees, died Wednesday, February 29, 2012, of a heart attack in the stables of his Stuart, Fla. home, surrounded by his beloved horses. He was 66.

Jones, who once trained as a jockey, "died after spending a happy family weekend with his wife, Jessica Pacheco, and her family, riding horses," said the star's spokeswoman, Helen Kensick.

Recounting the first time he rode a horse, Davy had said, "A lot of people call me 'Cowboy.' But the first time I was on horseback, I had a lump in my throat the size of my fist, and my heart was almost bouncing me out of my saddle. However, as I grew used to it on that ride, I thought, 'Oh, my God, it's going to happen … I'm cantering!' And I've been a cowboy ever since."

Davy was born in Manchester, England, on December 30, 1945. He began entertaining at eleven years old as Ena Sharples' grandson on the still-running ITV soap opera, Coronation Street. His performance was so memorable that theatrical agents sought him out as he was working as an apprentice jockey in Newmarket, and took him to London, where he portrayed Dickens' mischievous Artful Dodger in the West End production of Oliver! Later, at age sixteen, Davy found himself the toast of New York, where he originated the Artful Dodger role on Broadway and was nominated for a Tony Award.

As a result, Davy was offered a contract with Columbia Pictures/Screen Gems Television, and The Monkees was created shortly after. "Ward Sylvester, the executive producer of The Monkees, was my manager at the time. We looked for different types of guys to be part of his idea for this TV show," Davy said. "Then Micky (Dolenz), Peter (Tork), Mike (Nesmith), and I were put together in one scene and everyone said, 'That's it ... magic! We'll use you four!'" Also a musical group, The Monkees' album sales surpassed all records, and they continue to be best-sellers thirty years later.

The theater remained in Davy's blood. Coming full circle in Oliver!, he received raved reviews for starring in the complex role of Fagin. He has also starred in productions of The Boyfriend, and in 1978, he appeared with Micky Dolenz in Harry Nilsson's play The Point at the Mermaid Theatre in London. He also appeared as Jesus in Godspell, which played in London's West End.

In later years, Jones performed with his former bandmates in reunion tours. As a solo act, Jones appeared several times in Las Vegas. He was set to perform March 11 at the Crystal Grand Theatre in Wisconsin Dells, WI. That venue posted: "The Crystal Grand Music Theatre and Staff are saddened by today's tragic news of the passing of music icon, Davy Jones. Having been in contact with Davy and his management these past few months, it was very clear he was really looking forward to his performance here in Wisconsin Dells on March 11th. We would like to thank all of those who had purchased tickets for the show. Of course we will be fully refunding Davy Jones ticket holders via our Crystal Grand Box Office Staff during normal business hours. We thank you for your continued support of the Crystal Grand Music Theatre."

A March 31 gig was to be at the La Mirada Theatre for the Performing Arts in La Mirada, CA which posted: "We have just heard the sad news that Davy Jones has passed away on February 29, 2012 in Florida. Jones was 66. Please call the Box Office to choose another concert or to get a refund for your purchased tickets."

On April 14 he was slated to co-star with David Cassidy at the Magic City Casino in Miami. Cassidy broke down and cried when informed of his friend's death.

With a full touring schedule, Jones was also booked to star in Las Vegas June 29-July 1 at the South Point Hotel.

In December 2008, Yahoo Music named Jones "Number 1 teen idol of all time". In 2009 Jones was rated second in a list of 10 best teen idols compiled by Fox News.

Married three times, his first two marriages - to Linda Haines and Anita Pillinger ended in divorce. Those two marriages produced four daughters. On August 30, 2009 he married Jessica Pacheco, a Telemundo television presenter.

Jones is survived by his widow, Jessica, four daughters; Talia Elizabeth, Sarah Lee, Lessica Lillian and Annabel Charlotte; grandchildren Harrison, Lauren and Phoenix and sisters who live in England; Hazel, Beryl and Lynda.

Plans are underway for public memorials to be held in New York and London.








Next Column: March 11, 2012
Copyright: March 4, 2012. All Rights Reserved. Reviews, Interviews, Commentary, Photographs or Graphics from any Broadway To Vegas (TM) columns may not be published, broadcast, rewritten, utilized as leads, or used in any manner without permission, compensation and/or credit.
Link to Main Page
---
Laura Deni



For the snail mail address, please E-mail your request.
CLICK HERE FOR COMMENT SECTION