! >
Broadway To Vegas
  
  REVIEWS INTERVIEWS COMMENTARY NEWS

| | |
| --- | --- |
| | |
PLAYWRIGHTS FROM 14 STATES CONVERGE IN KANSAS - - BLOOMING FLOWER SHOWS - - MICK JAGGER ILLNESS POSTPONES TOUR - - GRAMMY MUSEUM PRESENTS THE ULTIMATE BACKSTREET BOYS FAN EXPERIENCE - - BEYONCE AND JAY Z ARE LOOKING GOOD - - EMMY WINNER STERLING K. BROWN TO RECEIVE NAB AWARD - - HERSHEY FELDER: A PARIS LOVE STORY - - EVERYTHING IN RHYTHM - - DONATE . . . Scroll Down





Copyright: March 31, 2019
By: Laura Deni
CLICK HERE FOR COMMENT SECTION


PLAYWRIGHTS FROM 14 STATES CONVERGE IN KANSAS FOR PUBLIC STAGED READINGS
Kansas City-based actors Robert Elliott and Kip Niven in a New Play Lab reading at the 2018 William Inge Theater Festival. Photo: Inge Festival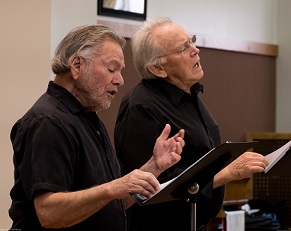 Twenty-four outstanding playwrights, representing 14 states, will gather in the small town of Independence, Kansas for a public staged reading of their new scripts during the New Play Lab at the 38th Annual William Inge Theater Festival, May 22-25, at Independence Community College, Independence, Kansas.

Now in its fourth year, the Inge Festival New Play Lab connects playwrights with the national and regional theater communities. The playwrights receive a public reading of their plays, feedback from professional theater artists, attend playwriting masterclasses with the Inge Festival playwright Honorees and Dramatists Guild Fund Traveling Master Playwright, attend theater workshops, panels, and events, all while enjoying the small-town hospitality of William Inge's hometown of Independence, Kansas.

The Kansas Creative Arts Industries Commission (KCAIC) partners with the Inge Festival in presenting the New Play Lab. The KCAIC is dedicated to measuring, promoting, supporting, and expanding the creative industries to grow the state's economy and generate creative industry-related jobs.

Twenty of the New Play Lab writers were selected through a blind reading process by a panel of nationwide theater practitioners. An additional four writers were selected in a competitive process through the Inge Center's partnership with the Kennedy Center American College Theater Festival, Region 5. The KCACTF is comprised of more than 600 colleges and universities and advocates for improving the quality of college-level theater nationwide.

All plays are 10 to 30-minutes long and the readings are open to the public.

The 2019 New Play Lab playwrights are: Bendan Beseth, Fayetteville, AR; Asher Bowles, Minneapolis, MN; Nelson Diaz-Marcano, New York, NY; David Dudley, St. Johnsbury, VT; James English, Providence, RI; Ron Fassler, New York, NY; Jordan Henry, Chattanooga, TN; Kevin King, Kansas City, MO; Kenneth P. Langer, Maynard, MA; Bill Lynch, New York, NY; Tony Manzo, New York, NY; Alan Olejinczak, San Francisco, CA; Reuel Olin, San Diego, CA; Dave Osmundsen, Pompton Plains, NJ; Michael Pisaturo, Brighton, MA; John Remington, Adams, OR; Nedra Roberts, Brookhaven, GA; Nan Satter, New Paltz, NY; and Mary Teitelbaum, New York, NY.

The four KCACTF New Play Lab writers are: Andréa Mayrose, South Dakota State University; Paige Quinlivan, University of Minnesota-Morris; Terry Sklenar, University of Missouri-Columbia; and Megan Weidner, University of South Dakota.






E-Book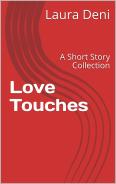 Soft back Book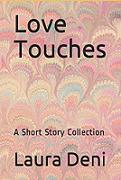 Broadway To Vegas is supported through advertising and donations. Priority consideration is given to interview suggestions, news, press releases, etc from paid supporters. However, no paid supporters control, alter, edit, or in any way manipulate the content of this site. Your donation is appreciated. We accept PAYPAL. Thank you for your interest.


ART AND ABOUT


GRAMMY MUSEUM PRESENTS THE ULTIMATE BACKSTREET BOYS FAN EXPERIENCE The Backstreet Boys have proven to be one of the most successful groups in music history during their nearly three decade career, making them one of pop's most influential performers. To celebrate the group's career, the Grammy Museum in Los Angeles presents Backstreet Boys: The Experience, a one-of-a-kind fan experience that opens to the public on Wednesday, April 10 and runs until Sept. 2, 2019.

Backstreet Boys: The Experience captures the spirit of the Backstreet Boys through authentic personal memorabilia, wardrobe, artwork and photography. It will also feature immersive photo and video interactive experiences that will allow their legion of fans to engage with the group's music and history like never before, including a fan confessional booth that will allow fans to record a message directly to the group.

"From the beginning of our career, we have always made it a priority to interact with our fans," says AJ McLean. "This exhibition is a perfect way to share our favorite memories with the people who made our dreams a reality."

"The Backstreet Boys re-defined pop music as we know it creating a dedicated fan phenomenon that still exists almost 30 years later," says the Museum's Executive Director Michael Sticka. "We're thrilled to celebrate the group's unique commitment to their fans and vice versa while producing a one-of-a-kind immersive interactive environment."

On April 8, Backstreet Boys will take part in the Museum's intimate Public Program series, where they will share never before heard stories from the past 25 years. JoJo Wright from KIIS-FM will be moderating the Program taking place at the Museum's Clive Davis Theater.

EVERYTHING IN RHYTHM Mid-Century Art & Music feature a multisensory display, focused on an exploration of the relationship between art and music.

Jointly curated by Director of Curatorial Affairs, Halona Norton-Westbrook, and Scott Boberg, manager of programs and audience engagement, the exhibition will feature a selection of 20th-century abstract works presented in tandem with a carefully curated musical program.

Everything is Rhythm seeks to engage visitors by prompting close looking, contemplation and a consideration of the connection between visual and auditory art forms.

April 6-November 3, 2019, New Media Gallery at the Toledo Museum of Art in Toledo, Ohio.

BEASTS OF LONDON promises a trip through London's past unlike any history lesson you've had before. Step into an immersive tour through London's history, narrated by the animals who once lived here.

Beasts of London explores the fascinating role animals have played in shaping the capital. Be guided through time, from the Roman era through Medieval London and right up to present day, narrated by the beasts themselves. Discover how animals – from lions and elephants, to horses, rats and pigeons – have shaped the city and its beastly history.

Voicing these animals are a host of household names. Brian Blessed, Pam Ferris, Nish Kumar, Stephen Mangan, Angellica Bel, Joe Pasquale and Kate Moss as the voice of the Fox will serve as animal narrators through time.

The Fox is one of the few remaining wild beasts that walks among us modern Londoners, yet is still shrouded in mystery. Elegant, intelligent but often vilified, the fox has always been a familiar sight on our streets and now, after all these years, she'll finally tell her side of the story.

Inspired by objects in the Museumr collection and created in partnership with the Guildhall School of Music & Drama, Beasts of London will be a fully interactive digital installation using video projection mapping.

Opening Friday April 5, 2019 at the Museum of London.






E-Book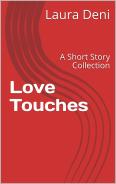 Soft back Book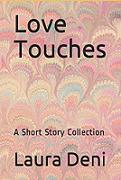 SWEET CHARITY


THE COUNTRY MUSIC COMMUNITY is rallying in support of fellow Grammy winning artist, John Berry, who is currently undergoing chemotherapy and radiation treatments for throat cancer discovered in January. A concert, silent auction, sponsor opportunities and more will be included as ways to donate. The concert will be held on April 23rd at City Winery in Nashville.

The benefit, "We All Come Together" for John Berry and Music Health Alliance, will raise money to offset the medical expenses not covered by insurance for Berry and a portion of the donations will go towards Music Health Alliance to fund financial assistance to others in the music community.

Flagship artists announced this morning by media partner WSM Radio and live-streamed on The Heartland Network on the Cody, Coffee and Country show include Trace Adkins, Tracy Lawrence and Exile. Over 20 Artists have been confirmed along with special guests and surprises.



SPREADING THE WORD


LOOKING GOOD

Beyoncé and Jay-Z at the GLAAD Media Awards. Images courtesy of @Beyonce's instagram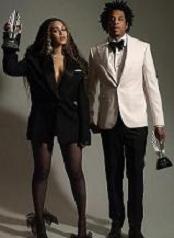 the obvious is that Beyoncé and Jay-Z would look good is they found their duds in a dumpster. Not needing to obtain free glad rags that way, men are now picking up on what female stars have known for decades - if you are famous enough great designers will use you ase their living mannequin - providing you with free clothes in turn for the designer reaping gobs of free publicity. Jay-Z is one of the latest to find a designer and his choice of Frere does prove he has good taste.

When Beyoncé and Jay-Z accepted the Vanguard Award at the GLAAD Media Awards in Los Angeles, they did so in elegant style. The couple, who was honored for their work promoting equal rights for the LGBTQ community, arrived at The Beverly Hilton in dual takes on tuxedo dressing. They appeared perfectly matched with Jay-Z in a classic white single-breasted blazer and pleated shirt from Frere and Beyoncé wearing tulle accented heels and a black Alexander Wang mini-dress that mimicked the lines of his tux.

During the ceremony Jay-Z spoke of his mother Gloria and her coming out, referencing her acceptance speech from last year's ceremony when she was honored with a special recognition award for the song Smile.

As for Frere, with what is called "an obsessive focus on fit and fabrication" Davidson Frere is noted for selecting unique fabrications and the impeccable slim fit is quintessentially Frere. All garments are "hand-made by the finest artisans in the world using the most luxurious materials."

JIMMY KIMMEL returns to his former home town - Las Vegas - to air his popular late night talk show from Sin City April 1-5. By the way, Kimmel's former Las Vegas neighbor, Cleto Escobedo III who was born in las Vegas, is his band leader and music director.

Keeping it all in the family, Cleto's father, that would be Cleto Escobedo, Jr, 71, is the house band's cool sax player. The younger Escobedo came to fame before Kimmel. A child prodigy, he toured with Earth, Wind and Fire and Paula Abdul.

Escobedo, Jr was a Las Vegas mainstay during the Sinatra Rat Pack days. A veteran of the Dell-Kings and Los Blues, the horn-powered band that performed almost 300 weeks in the famed Casbar Lounge at the Sahara Hotel.

NICHOLAS CAGE'S DRUNKEN OOPS took place in Las Vegas last week-end when the actor entered into his maybe 4th marriage to girlfriend Erika Koike. Four days later the Oscar winner announced he was drunk, didn't know what he was doing and wasn't aware of Koike's "relationship with another person," and thus wants an annulment.

Cage, 55, was previously married to former waitress Alike Kim, singer-songwriter Lisa Marie Presley and actress Patricia Arquette.

YOLANDA ADAMS, KRISTIN CHENOWETH, SEN. CHUCK GRASSLEY, AND REP. HAKEEM JEFFRIES will be honored at the annual Grammy on the Hill Awards in Washington, DC on April 9, 2019.

The Recording Academy will unite the worlds of music and politics at the annual Grammy on the Hill Awardss which will honor four-time Grammy-winning gospel artist Yolanda Adams for her advocacy on behalf of fellow creators and Tony- and Emmy Award-winning actress and singer Kristin Chenoweth for her philanthropic contributions to the music community. Sen. Chuck Grassley (R-Iowa) and Rep. Hakeem Jeffries (D-N.Y.) will also be honored for their contributions to advance music creators' rights and support legislation that protects the future of music.

Adams will be honored with the Recording Academy's Creators Leadership Award for decades of advocacy work supporting her fellow artists and songwriters.

Chenoweth, whose talents span recorded music, musical theater, film, and television, and who is a strong philanthropist in the music community, is being honored with the Philanthropist Award.

Grassley and Jeffries are the congressional honorees being recognized for their roles in the passage of the Music Modernization Act (MMA). As Chairman of the Senate Judiciary Committee in 2018, Grassley led the committee's vote that resulted in unanimous passage of the MMA. Grassley sponsored and introduced the Allocation for Music Producers Act (AMP Act), which was later folded into the MMA to recognize producers in copyright law, and was one of the MMA's initial cosponsors.

Jeffries served on the House Judiciary Committee and was the lead cosponsor of the MMA in the House of Representatives. Both members of Congress helped achieve bipartisan support for the bill and met with members of the music industry to understand the issues and ensure proper representation within the legislation.

The awards dinner and show will take place at the Hamilton Live in Washington, D.C., with live performances from the musical honorees and additional special guests. The following day, April 10, the Recording Academy will host the annual Grammys on the Hill Advocacy Day, which brings current and past Grammy winners and nominees, along with other esteemed industry leaders, to meet with lawmakers to discuss issues facing today's music creators. The day is recognized as Capitol Hill's largest and most prestigious legislative event for music. Participants will acknowledge and thank Congress for its support of the Music Modernization Act, and ask that the work be continued to ensure fair compensation for artists, songwriters, and producers on unresolved issues.

THE ZANY HARLEM GLOBETROTTERS never seem to grow up and, frankly, we hope they never do. Their latest antics involve a first - for the first time in the Harlem Globetrotters' 93-year history, one of the stars of the team made a trick shot from a moving roller coaster. Zeus McClurkin accomplishing the amazing feat at the Mall of America in Minneapolis, as the Globetrotters prepared for games at Target Center. Zeus' teammate Dragon Taylor added shots while swinging on a ride and standing four stories up in the Mall of America rotunda.

The Globetrotters brought their 2019 "Fan Powered" World Tour to Minnesota for five games including the Target Center ending March 31. They perform Tuesday, April 2, at the Sudbury Arena, Sudbury, Ontario, Canada. With more than one team spinning that ball, performances April 6 are at the Dunkin' Donots Center in Providence, Rhode Island and at the Paramount Fine Foods Centre (formerly Hershey Centre).in Mississauga, Ontario, Canada.

EMMY WINNER STERLING K. BROWN will receive the NAB Television Chairman's Award during the NAB: We Are Broadcasters Celebration on Tuesday, April 9 at the 2019 NAB Show in Las Vegas. The award honors individuals for significant achievements in television.

Brown currently stars in NBC's This Is Us. He received an Emmy and a Golden Globe for the role, becoming the first African American actor to win Best Actor in a TV Series in the Golden Globe's 75-year history. Brown was also the first African American actor to receive the SAG Award for Outstanding Male Actor in a Drama, and twice received a SAG award alongside his cast for Outstanding Performance by an Ensemble in a Drama Series.

In 2018, Brown co-starred in Marvel's record-breaking and Oscar nominated blockbuster Black Panther. This year, he will star in four films, including Sony's Angry Birds 2, Paramount's The Rhythm Section, Disney's Frozen 2 and A24's Waves.

Established to recognize individuals for significant achievement in one or more specific art disciplines in television, the NAB Television Chairman's Award first debuted in 2009 with four-time Emmy and two-time Golden Globe-winning actor Kelsey Grammar as the recipient. The last recipient was television and film actress Kristin Bell in 2018.

NAB Show, held April 6 - 11, 2019, in Las Vegas is the world's largest and most comprehensive convention encompassing the convergence of media, entertainment and technology. With nearly 100,000 attendees from 165 countries and 1,700+ exhibitors, NAB Show is called "the ultimate marketplace for solutions that transcend traditional broadcasting and fuel the digital storytelling economy. From creation to consumption, across multiple platforms and countless nationalities, NAB Show is where global visionaries convene to bring content to life in new and exciting ways."

QUEENSLAND THEATRE ARTISTIC DIRECTOR SAM STRONG pays loving spousal support in his resignation letter when he explained: " It is with great sadness that I write to tell you that I will be leaving Queensland Theatre in November this year to return to Melbourne with my family.
This has been a very difficult decision, brought about by a career opportunity for my wife Katherine. Having so generously supported my career during the four wonderful years I have spent at Queensland Theatre, it seems only fair to return the favour. I will still program and launch our 2020 anniversary season and return to direct one show in 2020.

APRIL IN BLOOM always means the magnificent Macy's Flower shows a breathtaking floral experience traditional at the Macy's stores in New York City and San Francisco. Macy's isn't the only spot to enjoy glorious aromas and relish the floral and decorative fauna.

A Festival of Flowers in Bloom takes place April 4-7 at the Springfield Museum in Springfield, MA. Experience the color and the fragrance of the season while enjoying more than 50 interpretive floral arrangements in the science and art museums. Now in its seventh year, Festival of Flowers features the talent and creativity of local florists, garden clubs, and flower enthusiasts. The four-day festival also includes special events, lectures, classes, live music and more.

On April 4 there will be an opportunity to drink in flowers in a more literal way. Culture & Cocktails: Festival of Flowers offers signature cocktails and creative hors d'oeuvres. View the interpretive arrangements in the art and science museums while enjoying music, a floral demonstration by Durocher Florist, and hands-on activities.

APRIL 1 is National Sourdough Bread Day, no fooling. April 2 National Peanut Butter And Jelly Day while April 3 is National Chocolate Mousse Day. April 4 honors National Cordon Bleu Day while April 5 is National Caramel Day and National Raisin and Spice Bar Day. April 6 is National Caramel Popcorn Day while next Sunday, is Coffee Cake Day.



E-Book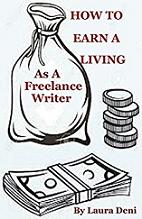 Soft back Book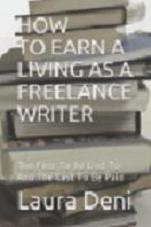 This is not your typical, totally boring textbook.

In the pages of How To Earn A Living As A Freelance Writer (the first to be lied to and the last to be paid) you'll find sex, celebrities, violence, threats, unethical editors, scummy managers and lawyers, treacherous press agents, sex discrimination; as well as a how-to for earning money by writing down words.





OPERA ONE FESTIVAL DECONSTRUCTS OPERA


Opera ONE Festival in its power of opera mode though April 14, 2019 in Omaha, Nebraska with new explorations and work that exemplify innovation and the power of opera. Led by Omaha native and Opera Omaha General Director Roger Weitz who did stints at the Chicago Opera Theater and Kennedy Center for the Performing Arts and Festival Artistic Director James Darrah, ONE "amplifies the Omaha creative spirit by curating a cadre of interdisciplinary, world-class artists to rethink how contemporary opera is made. Each of the festival's handpicked creatives is an Artist-in-Residence, partnering across mediums to push beyond operatic norms. Together they bring to life two staged operas, a performance series exploring the operatic form, and various films, lectures, and intimate pop-up classical concert experiences."

"Artist-driven and consciously curated, ONE Festival 2019 deconstructs the multi-disciplinary structure of opera through thought-provoking productions, exhibitions, installations, concerts and social gatherings that bring local and visiting artists together as one collaborative community. With an emphasis on experimentation and new work, ONE fosters an environment that encourages and celebrates bold risks and transformative storytelling. Often presented in intimate and unexpected venues, the festival places artists and audience in direct communication, further activating a culturally vibrant city."

ONE Festival Artistic Director James Darrah directs a new site-specific production of Philip Glass' Les Enfants Terribles with choreography by Gustavo Ramírez Sansano, and acclaimed theatre director Lileana Blain-Cruz directs a new production of Gounod's Faust.

In partnership with Film Streams, Ross Karre curates CINEsound, a series of Cinémathèque-inspired screenings exploring sound in film and featuring new scores to silent films performed live by members of International Contemporary Ensemble (ICE). Other events include the premiere of Ellen Reid's interactive musical playground installation, Playground, with her new composition titled Run, and Christopher Emile's multi-site dance and video work.



E-Book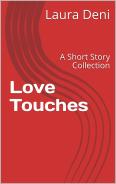 Soft back Book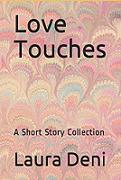 NEW KENNEDY CENTER BOARD MEMBERS Oscar-winning actor Jon Voight and former Arkansas Gov. Mike Huckabee The appointments were announced by the White House. Trump plans to appoint eight other individuals to the Performing Arts board of trustees, all of whom would serve until September 2024. The list includes American Financial Group co-CEO Carl Lindner III, philanthropist Adrienne Arsht, hotelier Kelly Roberts and author Karen Tucker LeFrak — who is married to billionaire developer Richard LeFrak, one of New York's biggest real estate magnates.

The Kennedy Center has 36 presidential appointees on its board.




GET WELL SOON TO . . .


MICK JAGGER who has been diagnosed with a thus far not specified condition which has forced the Rolling Stones to seek hospital treatment and postpone the Stones' eagerly anticipated No Filter US Tour 2019, which was due to kick off Saturday, April 20, 2019 at the Hard Rock Stadium in Miami, Florida.






HERSHEY FELDER: A PARIS LOVE STORY featuring the music of Claude Debussy. Written and Performed by Hershey Felder.

Directed by Trevor Hay.

For decades, Felder's Great Composer Series has celebrated the brilliance of Beethoven, Berlin, Tchaikovsky, and more. In Felder's latest creation he captures the life and music of Impressionist composer Claude Debussy, a visionary who proclaimed nature his religion, creating music of ravishing beauty, color, and compassion, from the sweeping La mer to the evocative L'apres-midi d'un faune and the mystical Clair de lune. Intertwined with Debussy's story, Felder for the first time shares his own deeply personal connection to the City of Light.

Presnted by TheatreWorks Silicon Valley this World Premiere April 3 – May 5, 2019 (opening night: April 6) at Mountain View Center for the Performing Arts in Mountain View, California.

SWEET CHARITY bookby Neil Simon. Music by Cy Coleman. Lyrics by Dorothy Fields. Based on an original screenplay by Federico Fellini, Tullio Pinello and Ennio Plaiano.

Directed by Josie Rourke in her farewell production as Donmar Artistic Director.

The cast includes Anne-Marie Duff as Charity and Arthur Darvill as Oscar.

"The minute you walked in the joint, I could see you were a man of distinction, a real Big Spender..."
New York, 1967. Charity Hope Valentine is a dance hall hostess who "runs her a heart like a hotel - you've got men checking in and out all the time." At the raw end of a long line of users and losers, she meets Oscar, a mild-mannered tax accountant, and Charity Hope Valentine once again puts her faith into love.

The creatives include: Choreography by Wayne McGregor. Design by Robert Jones. Musical Supervision by Gareth Valentine. Lighting design by Mark Henderson. Sound design by Nick Lidster for Autograph. Orchestrations by Larry Blank and Mark Cumberland. Original orchestrations by Ralph Burns. Video design by Finn Ross. Casting director David Grindrog CDG.

Performances begin April 6, 2019 at the Donmar in London.

SINCERELY, OSCAR a new musical celebrating Broadway's lyricist, Oscar Hammerstein, with book by Doreen Taylor who also directs.

Starring Doreen Taylor and Azudi Onyejekwe.

Sincerely, Oscar highlights Oscar Hammerstein's journey to become Broadway's greatest lyricist. The musical explores Oscar's life in his words while showcasing over 30 of his greatest songs from shows like The Sound of Music, Show Boat, Oklahoma!, Carousel, South Pacific, Allegro and more. Working closely with Oscar Hammerstein's grandson Will, the musical incorporates personal correspondence, unpublished lyrics, interviews and rare memoirs to give insight into Hammerstein's legacy.

Sincerely, Oscar utilizes state-of-the-art 3D holographic technology called IceMagic, with its imagery often referred to as a hologram. The visual effect is created through a specialized projection system and it is the first time this holographic technology will be implemented on the Off Broadway stage.

Scenic design by Jason Simms, lighting design by David Pedemonti, costume design by Dawna Oak, sound design by Robert Balan, and projection design by Brittany Merenda. Lou Lanza is the musical director and arranger and Joshua Godoy did the string arrangements. Sincerely, Oscar is general managed by Brierpatch Productions. Additional Casting is by Pat McCorkle, CSA & Katja Zarolinski, CSA, McCorkle Casting Ltd.

Sincerely, Oscar is currently in previews at the Acorn Theatre in New York City with an official opening set for April 4, 2019.

KING LEAR by William Shakespeare.

Directed by Tony Award winner Sam Gold.

Starring two-time Academy Award winner, two-time Emmy Award winner, and 2018 Tony Award winner Glenda Jackson. Alongside Ms. Jackson, the production stars Tony Award winner Jayne Houdyshell, three-time Obie Award winner Elizabeth Marvel, Aisling O'Sullivan, Pedro Pascal, Tony Award nominee and two-time Drama Desk Award winner John Douglas Thompson, and two-time Olivier Award winner and Golden Globe Award winner Ruth Wilson. The production also features Sean Carvajal, Dion Johnstone, Russell Harvard, Matthew Maher, Michael Arden, Justin Cunningham, Ian Lassiter, Che Ayende, Therese Barbato, Stephanie Roth Haberle, Daniel Marmion, and John McGinty.

Academy Award nominated, and Golden Globe and BAFTA Award-winning composer Philip Glass provides an original score for the production.

The critically acclaimed creative team features scenic design by Tony Award nominee and Drama Desk Award winner Miriam Buether, costume design by Tony and Academy Award winner Ann Roth, lighting design by Tony Award nominee Jane Cox, and sound design by Tony Award winner Scott Lehrer.

Officially opens April 4, 2019 at Broadway's Cort Theatre, New York City.

THEY PROMISED HER THE MOON by Laurel Ollstein.

Directed by Giovanna Sardelli.

In 1960 the famed "Mercury Seven" trained at NASA to become the first American astronauts. But they weren't alone. Thirteen women also underwent the same rigorous psychological and physical testing. The first woman to be tested, Jerrie Cobb, even out-performed her male counterparts. But while Alan Shepard and John Glenn went on to become household names, Ms. Cobb never got that chance. In vividly theatrical terms, the West Coast premiere of They Promised Her the Moon tells the unknown true story of this exceptional and unjustly overlooked woman - skilled aviator, world-record-holding pilot, successful business executive - and the powerful forces that kept her from reaching orbit. Contains strong language.

Matthew Boston (Dr. Randy Lovelace and Others), Mary Beth Fisher (Jackie Cochran), Morgan Hallett (Jerrie Cobb), Lanna Joffrey (Helena Cobb and Others), Michael Pemberton (Harvey Cobb and Others), Peter Rini (Jack Ford and Others).

Jo Winiarski (Scenic Design), Denitsa Bliznakova (Costume Design), Cat Tate Starmer (Lighting Design), Jane Shaw (Sound Design), David Huber (Dialect and Vocal Coach), Caparelliotis Casting (Casting), Jess Slocum (Production Stage Manager).

April 6 – May 5, 2019 at The Old Globe in San Diego, CA.



E-Book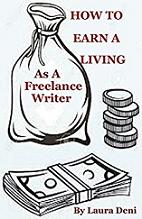 Soft back Book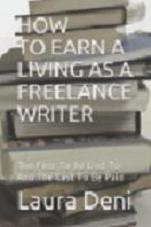 This is not your typical, totally boring textbook.

In the pages of How To Earn A Living As A Freelance Writer (the first to be lied to and the last to be paid) you'll find sex, celebrities, violence, threats, unethical editors, scummy managers and lawyers, treacherous press agents, sex discrimination; as well as a how-to for earning money by writing down words.





WHO'S WHERE




OPERA ON TAP: NEW BREW is taking Barbès (which is actually a neighborhood in northern Paris) back to its roots with a night of French song, with music by Aperghis, Ives, Satie, Poulenc, Debussy, Bernstein, Lily Boulanger, and Kurt Weill. From the avant-garde to the cabaret, these songs will make you want to laugh, cry, smoke, and eat and drink wine and cheese for the rest of your life. Friday, April 5, 2019 - at Barbès in Brooklyn, NY.

PINK MARTINI performs with the Great Falls Symphony on April 3, 2019 in Great Falls, MT. On April 5 they open a two nighter at the Kauffman Center for the Performing Arts in Kansas City, MO.

PLAYBOY LIVE! takes place every Monday as New York's rising Broadway stars and vocalists perform the songs that inspire them on stage Featured this week (April 1, 2019): Nedra Belle, Brie Cassil, Tracy McDowell & Marty Thomas, with special surprises by Samantha Shafer. Produced by: Beau Speer w/ Music Direction by Brandon James Gwinn & the T-Shirt Tuxedo Trio with vocal stylings of Anne Fraser Thomas. Playboy Club in New York City.

SHAWN MENDES performs Tuesday, April 2, 2019 at the Tauron Arena Krakow, Krakow, Poland. On Wednesday, the show is at the Wiener Stadthalle, Vienna, Austria. Saturday's gig is at the The SSE Hydro, Glasgow, UK and next Sunday, he stars at the Manchester Arena, Manchester, UK.

ANGÉLIQUE KIDJO three-time Grammy-winner Angélique Kidjo and her eight-piece band reimagine the Talking Heads' great opus, underscoring Remain In Light 's African heritage with percussive horns, repatriated grooves, and traditional African language proverbs layered throughout. Wednesday, April 3, at the Flynn Center for the Performing Arts in Burlington, Vermont.


FINAL OVATION
MUSICIANS STEPHEN FITZPATRICK, 24, AUDUN LAADING, 25, AND AMERICAN TOUR MANAGER TREVOR ENGELBREKTSON the musicians members of the Liverpool England based band Her's, on tour in the United States were killed in a fiery, head on, wrong way road crash Wednesday, March 28, 2019 traveling to a gig in Sana Ana, California.

The former Liverpool Institute of Performing Arts (LIPA) students had performed in Phoenix, Arizona, on Tuesday and were driving about 350 miles to Santa Ana in California as part of their sold out, 19-date second tour of North America when the crash happened. They had finished a Texas performance earlier in the week

The Arizona Department of Public Safety (AZDPS) confirmed that Engelbrektson had been driving the band's Ford van. The driver of a Nissan pick-up truck involved in the collision also was killed. Reports indicated that the Nissan was traveling in the wrong direction, going eastbound on the westbound freeway.

The band's label, Heist or Hit said Fitzpatrick, from Barrow-in-Furness, Cumbria, and Laading, from Norway, met for the first time in Liverpool as at the Liverpool Institute for Performing Arts (LIPA), graduating in 2016.

Fitzpatrick was a child prodigy. He was a pianist, harpist and writer. He had been principal harpist with the English Symphony Orchestra, and co-principal harpist at the Gothenburg Opera Orchestra.

Fitzpatrick was member of the harp faculty at the Hochschule für Musik Hanns Eisler in Berlin from 2008-2011 and Professor for Harp at the Barenboim-Said Academy in Seville from 2004-2011. In 2010, he was appointed Professor of Harp at the Mozarteum in Salzburg and from 2018 he began teaching regularly at the Royal College of Music in London.

Laading played bass guitar and sang backup vocals. The low key Laading did have a Facebook account.

Trevor Engelbrektson lived in the Twin Cities area of Minnesota. He was a sound tech at a variety of Twin Cities venues and played bass in the group Southside Desire as well as serving as a tour manager for Her's.

He is survived by his wife Marvel Devitt and their two sons. She told 5 Eyewitness News her husband was a great father to their two young boys who have been missing him since he left a month ago on tour.

Marvel and Trevor had been childhood friends growing up in Minneapolis where their fathers played together in a band. Marvel and Trevor shared music and had sometimes also played together in the same band.

A fundraiser at Mortimer's Bar and Restaurant in Minneapolis is scheduled for Tuesday, April 2, 2019 and a Go Fund Me account has been established to help the Engelbrektson family with expenses.




















Next Column: April 7, 2019
Copyright: March 31, 2019 All Rights Reserved. Reviews, Interviews, Commentary, Photographs or Graphics from any Broadway To Vegas (TM) columns may not be published, broadcast, rewritten, utilized as leads, or used in any manner without permission, compensation and/or credit.
Link to Main Page
---
Laura Deni



For the snail mail address, please E-mail your request.
CLICK HERE FOR COMMENT SECTION