! >
Broadway To Vegas
  
  REVIEWS INTERVIEWS COMMENTARY NEWS

| | |
| --- | --- |
| | |
NEW YORK THEATRE PARTNERS WITH LAS VEGAS RUVO CENTER BRAIN INSTITUTE - - LADY GAGA CLOSING OUT ROSELAND - - SIGNATURE THEATRE ANNUAL GALA - - LEST WE FORGET - - SPY: THE SECRET WORLD OF ESPIONAGE - - MASTERWORKS BROADWAY RECORDS IF/THEN BROADWAY CAST - - GRAMMYS ON THE HILL AWARDS - - WOMEN OF THE WORLD SUMMIT - - DONATE . . . Scroll Down




Copyright: March 30, 2014
By: Laura Deni
CLICK HERE FOR COMMENT SECTION


NEW YORK THEATRE PARTNERS WITH LAS VEGAS RUVO CENTER BRAIN INSTITUTE
In the New York production of One Day in the Life of Henri Shnuffle, James Williams starred as Henri. Photo: Sprat Theatre.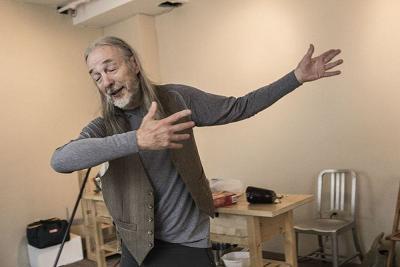 There is an elephant in the room. We might a well address it, so we can get on to important theatrical issues.

Last week headlines erupted that Harry Reid, the powerful United States Senate Majority Leader, who calls the great state of Nevada home, stated he would repay his own campaign fund for items he purchased as gifts for his staff and campaign contributors. Buying presents wasn't the issue as much as from whom. Although the Federal Election Commission doesn't list "grandchildren" as prohibited relatives, the fact that he purchased the jewelry gifts from his granddaughter's firm - Ryan Elisabeth Jewelry - caused the kurfuffle with the FEC. Had Reid bought from Ryan Elisabeth's competitors, apparently there wouldn't have been such a headline making ruckus, even though Reid should have paid for the purchases from his own pocket. Contrary to what has been reported, Reid did not give his granddaughter a multiple year total of $31,249. He purchased goods from her company - a big difference.

According to the Las Vegas Review Journal, "(Sen.) Reid said the payments complied with federal law and Federal Election Commission rulings that campaign finance experts say allow the purchase of goods from relatives if they meet a fair market value test. But the potential appearance that Reid could be using funds from political donors to enrich a family member prompted a decision to reimburse the campaign."

This is politics at work.

In the March 27 issue of The New York Post an article on Senator Reid repaying his campaign fund refers to Ryan Elisabeth on a Vimeo video-sharing Web site. "The page paints a picture of a free spirit who 'runs a namesake jewelry company .... interned at San Francisco Mime Troupe' and 'likes anything French,' while 'living in NYC or Paris,'" wrote The NY Post.

Ryan Elisabeth, whom I have never met and whose grandfather has never done anything to help me, has been caught in the cross-hairs. She's basically an innocent by-stander who is having her social media words taken out of context and twisted. The results could give the false impression that she is a shallow, self-absorbed and addle brained.

Even more serious, years from now when all of the adult participants are dead or demented, the slanted coverage of her and her role in this event can be dug up, distorted and used to harm her. The worlds of entertainment, journalism and politics are vicious.



Set design by Kelsea Murphy and .interior design is by Carolina Valdes-Lora for Henri Shnuffle's tiny apartment, as the NY Times stated in their review, "has at least 14 clocks, including 11 on a single wall. There is even one atop his hat. Time is simultaneously something the aged, frail Henri has in abundance and a precious commodity that is slipping away." Photo: Sprat Theatre.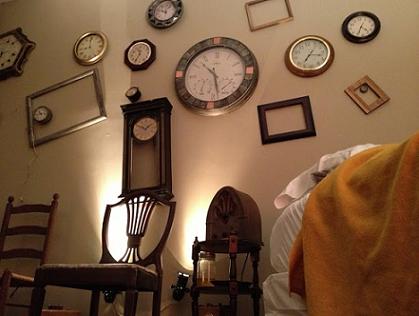 As the founder and Artistic Director of the Brooklyn based Sprat Theatre Company, Ryan Elisabeth Reid is an extremely focused 23-year-old who is using theatre to make a significant mark as an advocate for the elderly.

Born and raised in Las Vegas, Ryan Elisabeth is an Integrated Design graduate of the BAFA program at the prestigious Parsons School of Design and studied writing at Eugene Lang College which is where her passion as an advocate for the elderly blossomed.

While at Parsons she began observing New York City's elderly as part of her design thinking classes. That led her to compose short stories in her writing classes at Long about the "very strange and sad life" of an old person, living in the city alone and without family.

Writer, designer, theatre director Ryan Elisabeth also heads up a music therapy program in the Dementia Unit at Isabella Geriatric Center in Manhattan and does consulting regarding elder care, outreach and programming.

The Sprat's mission states that the "Sprat Theatre Company is a multi-generational ensemble under the artistic direction of Ryan Elisabeth Reid that uses interdisciplinary artistic approaches and community partnerships to tell the stories of those who have been marginalized.

"The conviction that the arts can serve as an advocate for groups with limited agency by actively seeking out their stories and unique voices to share them with a wider public is the driving force behind Sprat's work. Sprat chooses its subjects based on need and on the ensemble's personal connection to particular causes and communities.

"The approach to making each work begins with the discovery of a need and, in turn, a passion for advocacy. Extensive research follows, in which the most suitable tools are determined for the production. Working together collaboratively with company members across artistic genres allows Sprat to create works that vary in their subjects, mediums, and deconstruction of each societal issue."

Using "interactivity, site-specificity, guided discussions, and innovative partnerships across sectors, Sprat strives to create encounters between groups, individuals, and ideas that otherwise don't intersect."

Ryan Elisabeth wrote and directed Sprat's premiere work One Day in the Life of Henri Shnuffle, an immersive theatre performance about one day in the life of an elderly man. The show premiered from May 2013 at 54 Bond Street, Loomstate in Manhattan. The performance opened to raves from several publications including a strong review from Neil Genzlinger in The New York Times.

Henri will be traveling to Smith Center for Performing Arts in Las Vegas, Nevada for performances October 15-26.

According to the Sprat Theatre website, they have partnered with the Lou Ruvo Center for Brain Health, Caesars Foundation, and other members of the surrounding Las Vegas community including NV Energy, which isn't noted for supporting New York theatre.

The subject matter, and the way Ryan Elisabeth has presented it in theatrical form, is what have drawn supporters.

According to Sprat's website, "the performance will enter moments of the title character's life, from youth to old age, to demonstrate a fuller understanding of aging, Alzheimer's and the way others live. The ten person cast consists of only older actors (65+), besides two young actors to play the children.



The Isabella Geriatric Center in Manhattan helped develop One Day in the Life of Henri Shnuffle. Isabella is a non-profit, non-sectarian organization that has provided care for residents of New York since 1875. In addition to a 705-bed nursing home, Isabella offers independent senior housing, adult day health care, child day care, home care, short and long-term rehabilitation and a variety of community programs designed to help older adults remain healthy while living at home. Photo by Alice Jabob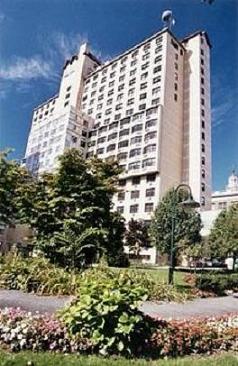 "The production will be developed, rehearsed, and assembled in Brooklyn, NY. The production will use all NY based actors. We will build the set in a warehouse in New York as well, which will then be transported to Las Vegas for tech and the show's run."

This piece was "developed with the support of Isabella Geriatric Center, Arts @ Renaissance, Vermont Studio Center, and Brooklyn Play Reading Group."

Sprat is also hiring a costume designer for the production.

According to the website. "Designer is also expected to attend: Residency in the Delaware-Catskill region: September 15-21 (travel/lodging provided). Readings & Fundraisers. Monthly Production Meetings. Individual meetings with director as scheduled."

The Design and Process is described as: "The performance space is intimate and requires costuming that is theatrical in a minimal way: telling a story through shapes, fabrics, use of color. Characters to costume range from elderly adults in a present-day care facility, to young 1930's-era children whose dress will be more stylized. Movement is important to the performance and costume design will need to take that into account.

"The process of creating Henri will be highly collaborative: the costume designer can expect to help influence the development of each character with her/his design, and should also be open to actors participating in the conceptualization of their costuming as the characters develop. This is a paid position. Designer's fee and costume budget to be agreed prior to signing contract."

In addition to Ryan Elisabeth, the Sprat staff have impressive credentials.

Sprat company manager Cory Tamler is an alumna of the DirectorsLabChicago. She is the recipient of a 2012 CEC ArtsLink Project Award and a 2013 NET/TEN Seed Award. Cory was a Fulbright Scholar to Berlin, where she studied contemporary German theater practices. She holds a B.Phil. in writing, physics, and philosophy of science from the University of Pittsburgh.

Rutgers University grad Dan Swern is Sprat's production consultant. He is also the founder and owner of Smugbug Productions, providing services in creative development, production consulting, and video production. His clients include the Episcopal Diocese of New Jersey, Foster Entertainment, and National Theatre of Scotland.

Graphic Designer Stephanie Kim is also a Parsons School of Design grad. Her past and present projects include Kérastase, Shu Uemura, Dior, Birchbox, Tommy Hilfiger, Assouline Publishing, Forbes Magazine, Bevel Specs, and Nespresso.

Sprat lighting designer Hilarion Banks graduated from UCLA's Film and Theatre program with a concentration in Cinematography and Light Design. Since then, he's worked with such names as The Royal Shakespeare Company, The International Chekhov Studio, Martin Scorsese, and Angelina Jolie.



Patti Smith from Ryan Elisabeth's Time Stands Still collection.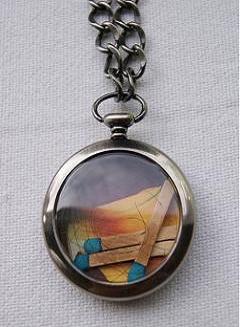 Josephine Baker from Ryan Elisabeth's Time Stands Still collection.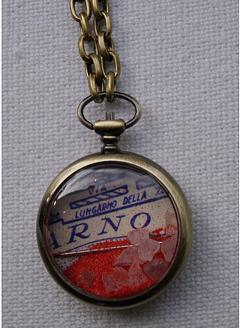 Sprat's Board of Directors includes: Scott Mackinlay Hahn, Loomstate CEO, Susan McCue, President, Message Global LLC, Ann Wyatt, Alzheimer's Association, NYC Chapter and Mark Lipton, Chair of Isabella Geriatric Center Board.

Ryan Elisabeth has indeed worked for the San Francisco Mime Troup, as a costume designer. She also co-designed Tim Bavington's sculpture Pipe Dream for Symphony Park in Las Vegas.

As for the now infamous Ryan Elisabeth Jewelry Line - the pieces are unique, intriguing and inspire conversation.

The Time Stands Still collection could be showcased as an art exhibit. I remember visiting a Los Angeles museum where a Jackson Pollock was on display. Across from the Pollack was a collage - a battered wooden cubbyhole arrangement in which each slot was filled with one item the artist had picked up off a California Beach. Under each slot hole was a white sticker naming the beach. The contents in each of perhaps 40 slots contained such items as a pair of flip-flops, a wadded up cigarette pack, a key, a ring, and the like - create speculation about the person who had thrown - or lost - the item on the beach. Each with their own story.

Ryan Elisabeth's Times Stands Still pieces each tell a story and tweak curiosity, the way art should.

In a March 2012 write-up by Alison Shepard in New Products. "Ryan Elisabeth Jewelry uses unique designs to inspire, tell stories, and empower. And the pieces are pretty badass. The As Time Goes By collection showcases intricate pocket watch collages, inspired by historically strong and pivotal women. The Light City series features eye-catching accessories, showing influences ranging from art to architecture."

According to an interview on a fan page dedicated to her jewelry, Ryan Elisabeth explained the As Times Goes By division.

"Each watch locket is a pocket watch with the guts taken out. I then fill the watches with a new collage inspired by a woman in history (who inspires me) and each necklace comes with a tag about the woman and a quote by her."

Attempts to contact Ryan Elisabeth through Cory Tamler were not returned as of deadline.





Broadway To Vegas is supported through advertising and donations. Priority consideration is given to interview suggestions, news, press releases, etc from paid supporters. However, no paid supporters control, alter, edit, or in any way manipulate the content of this site. Your donation is appreciated. We accept PAYPAL. Thank you for your interest.





ART AND ABOUT


SPY: THE SECRET WORLD OF ESPIONAGE

Poison Umbrella is on display. Photo: Pacific Science Center

nearly classified 300 tools-of-the trade used by spies and spy catchers in an exhibit that opens March 29 and continues through September 1, 2014 at the Pacific Science Center in Seattle, Washington.

Go undercover and discover the hidden realm of espionage, where shoes listen and coins kill.

Spy: The Secret World of Espionage, is the first-ever public exhibition of treasures from the collections of the CIA, the FBI, the National Reconnaissance Office (NRO) and H. Keith Melton, the renowned author, historian and international authority on spy technology. You will see real gadgets and artifacts from spies and spy catchers. You will observe spy technologies and learn the tools-of-trade, some recently declassified. This once-in-a-lifetime exhibition grants you unprecedented access into the world of espionage.

James Bond knew what he was doing. So did Agent 86 Maxwell Smart.

The KGB umbrella that fires poison pellets is real. So is the shoe. And the Enigma cipher machine used by Nazi Germany to encrypt and decipher messages, later broken by the Allies during World War II. There is also a spy camera for pigeons invented by the CIA.

"The ancient art of spying is so much in the news these days. This exhibition transports you from a hidden historic world of espionage before cell phones, into today and into the future," said Bryce Seidl, president & CEO for Pacific Science Center. "Guests will be fascinated by the stories, the secrets revealed and the innovation and ingenuity behind each artifact."

Spy's extensive collection of espionage-related artifacts, both historic and contemporary, illustrates the fascination behind the world of spies. Many of the artifacts on display at SPY come straight from the unparalleled 10,000-plus personal artifact collection of H. Keith Melton, author of several books on the subject, including the best-selling The Ultimate Spy and the forthcoming Spy's Guide to New York City.

The remaining artifacts come straight from the collections of some of the world's leading intelligence agencies, including the CIA, the FBI and the NRO. There has never been a shortage of intrigue in the world of spies and the artifacts and interactives in SPY vividly tell their stories, past and present, through actual tools, technologies and testimonial.

Peek into a hollowed tooth that conceals the smallest of spy devices; or inspect an insectothopter.

Discover that what is old is now new again. On display is the world's first miniaturized, unmanned aerial vehicle disguised as a dragonfly - something that is now being touted as brand new, cutting edge technology. Yet, this exhibit proves spies were using drones decades ago.

See the fake movie script that was created to rescue diplomats from Iran - the inspiration for the movie ARGO. View ordinary objects that have extraordinary uses including spy cameras, tear-gas pens, shoes with hidden compartments and listening devices and a coin loaded with a tiny needle meant to terminate missions gone awry.

Experience what it's like to be a spy firsthand and test your spy skills with modules and interactive activities for agents of all ages. Learn to write in secret code; disguise yourself and alter your voice to become unrecognizable to civilians; navigate your way through the perilous complexities of an actual laser field without tripping a circuit.

There are also special events. Your child can have a spy agent birthday party where little guests create an agent identity and then use tool to reveal secret clues from objects in plain sight.

If you're of drinking age, there are special happy hours where adutls can become an 007 agent, enjoying that martini shaken not stirred and dance the night away with what could be a double agent.

t Produced by BASE Entertainment the exhibit is on display through September 1, 2014 at the Pacific Science Center in Seattle, Washington.


SWEET CHARITY


GRAMMYS ON THE HILL AWARDS

Lady Antebellum is an American country music group formed in Nashville, Tennessee in 2006. The trio is composed of Hillary Scott, Charles Kelley and Dave Haywood.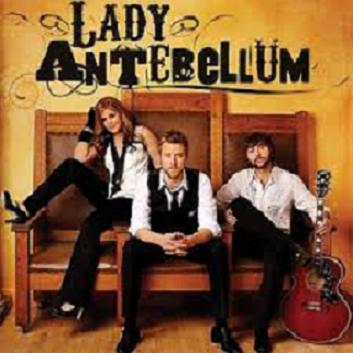 taking place in Washington, DC on April 2 will honor seven-time Grammy winners Lady Antebellum (Dave Heywood, Charles Kelley and Hillary Scott) with the Recording Artists' Coalition Award (named for The Academy's artists' rights program founded by Don Henley and Sheryl Crow), while House of Representatives majority whip Kevin McCarthy (R-Calif.) and House Democratic leader Nancy Pelosi (D-Calif.) will also be honored for their support and understanding of music creators' unique role in American life.

Lady Antebellum will perform backed by Members of Congress.

Known as "Washington's most interesting mix of music and politics," the event will take place on Wednesday, April 2, at The Hamilton Live in D.C., and will include live performances and one-of-a-kind tributes.

In addition, Westfield Academy and Central School (Westfield, N.Y.) music teacher Kent Knappenberger, the recipient of the inaugural Music Educator Award, presented by The Recording Academy and the Grammy Foundation, will be acknowledged for his dedication to music education.

Proceeds from the event will benefit the Grammy Foundation's Grammy Signature Schools, which provides support for underserved music programs throughout the country.

The high-profile celebration at The Hamilton Live will be attended by members of the recording and entertainment industries, including Grammy-winning group Los Lonely Boys, pop trio Hanson, Wesley Schultz (of folk rock group The Lumineers), SESAC hit songwriters Gary Burr and Victoria Shaw, pop music legend and five-time Grammy winner Dionne Warwick, and many others, in addition to numerous Washington luminaries and policymakers. The celebration will begin with a cocktail reception and dinner, followed by the awards presentation.

SIGNATURE THEATRE ANNUAL GALA will take place on Monday, April 7, 2014 at The Pershing Square Signature Center and will honor 108th New York City mayor Michael R. Bloomberg and actor/playwright/director Ruben Santiago-Hudson - two men who have made lasting impressions on the history, artistry, and physical home of Signature Theatre: "Ruben, who has been a friend to Signature both onstage and as a director, has brought many meaningful works to life on Signature stages; and Signature Theatre wouldn't be in its home at The Pershing Square Signature Center without Mr. Bloomberg's leadership, generosity, and guidance."

This celebratory evening will feature cocktails, a seated dinner, and remarks by some of the honorees' many friends and collaborators. The evening is co-chaired by Signature trustees Leslie E. Bains and Edward Norton.

The honorary committee includes Bill & Karen Ackman, Ty & Holly Burrell, Barry Diller & Diane von Furstenberg, Frank Gehry, John & Amy Griffin, Patricia Harris & Mark Lebow, Stephen McKinley Henderson, Kate D. Levin, Constanza Romero, Jonathan & Diana Rose, Bill Sims Jr., Leslie Uggams, Douglas Turner Ward and George C. Wolfe.

The vice chairs include Margot Adams, American Express, Harrison M. Bains, Jr., Richard Berry & Lucy Commoner, Kate & Harold Hope, Nina B. Matis, Christine Millen & Bill Pinzler, Gwen & Peter Norton, Kristen O'Hara, Michael & Betty Rauch, Related Companies, Ed Skyler, Structure Tone Inc. and Time Warner Inc.

Signature Theatre exists to honor and celebrate the playwright. Founded in 1991 by James Houghton, Signature makes an extended commitment to a playwright's body of work, and during this journey, the writer is engaged in every aspect of the creative process. By championing in-depth explorations of a playwright's body of work, Signature delivers an intimate and immersive journey into the playwright's singular vision.

Signature serves its mission through its permanent home at The Pershing Square Signature Center, a three-theatre facility on West 42nd Street designed by Frank Gehry Architects to host Signature's three distinct playwrights' residencies and foster a cultural community.

THE 2014 HOUSTON GRAND OPERA BALL chaired by Margaret Alkek Williams is a White Tie event taking place April 5, 2014 at the Wortham Theater Center.

Titled Fleurs de l'Opéra, the gala is inspired by the language of flowers. For centuries we have attached meanings to flowers. The language of flowers in art, literature and music is one of romance, beauty and - of course - occasional heartbreak. At Fleurs de l'Opéra tribute will be paid to the "flowers of the opera."

This elegant white tie evening will commence with a cocktail reception and silent auction. Imagine yourself in a secret garden hidden in the heart of the city. The Wortham Theater will be filled with thousands of cascading flowers and light from crystal candelabras. Along with beautiful music and a few surprises, it promises to "truly be a night to remember."

THE ACADEMY OF COUNTRY M USIC will stage their Party For A Cause benefit, headlined by Rascal Flatts on April 4 with Keith Urban do those honors on April 5. in Las Vegas. The festival takes place in the space by The Linq.

ALL THAT JAZZ the music of Kander and Ebb performed by the NAC Orchestra April 3-5 at the National Arts Center in Ottawa, Canada.

One of the most successful song-writing teams on Broadway for more than four decades - composer John Kander and lyricist Fred Ebb - gave the world a treasure trove of blockbuster musicals; Cabaret, Chicago, Kiss of the Spider Woman, Curtains, and their final collaboration, The Scottsboro Boys. Pops Maestro Jack Everly and an all-star Broadway cast including Kristen Scott, Beth Leavel, Nikki Rebnnee Daniels, Ted Keegan and Ron Remke, join the NAC Orchestra to entertain with the greatest hits from these award winning shows.

On Thursday April 3 and Saturday April 5 The Friends of the NAC Orchestra will hold a spectacular silent auction in the main foyer of the NAC in conjunction with this NAC Orchestra concert. Bid on outstanding and unique donated items from across Canada and from around the world. Proceeds benefit the Friends of the NAC Orchestra's commitment to music education programs for young people.

MICHAEL BOLTON CHARITIES FUNDRAISER takes place Saturday, April 5, 2014, when the Mohegan Tribe will host a special evening on behalf of The Michael Bolton Charities at the Cher concert at the Mohegan Sun Arena in Uncasville, Connecticut.

The evening will include an exclusive pre-concert cocktail and hors d'oeuvres reception and Tibal Box Seating to the concert. The event is limited to 100 guests.








SPREADING THE WORD


GETTING TO KNOW YOU: RODGERS & HAMMERSTEIN were established hit makers when they teamed up to make a musical about cowboys and farmers. What follows was a miracle - Oklahoma!, then Carousel and South Pacific; the list of extraordinary hits goes on. On April 5, 6 and 7 get to know these legends even better at Getting to Know You: Rodgers & Hammerstein, Lyrics & Lyricists first look at the two songwriters as a team. Guest artistic director, writer and host Ted Chapin, head of the Rodgers & Hammerstein Organization, shares an insider's perspective on the pair, gleaned from his years with the Rodgers and Hammerstein families; joined by vocalists Lewis Cleale, Mandy Gonzalez, Jonathan Groff, Rebecca Luker, and Phillipa Soo.

Andy Einhorn, Music Director. Sarna Lapine, Director. Greg Jarrett, Associate Music Director & Piano.

April 5-7 at the 92nd Street Y in New York City.

THE OREGON SHAKESPEARE FESTIVAL will present a play reading of Ajax by Sophocles on Thursday, April 3 . in the Thomas Theatre. The reading is directed by 2014 Phil Killian Directing Fellow Tom Ridgely.

More than 2,400 years old, Ajax is the earliest surviving play by one of the greatest dramatists of ancient Greece. It remains a classic and powerful account of war's costs, not in blood and treasure, but in the psychic toll on its survivors.

The Ajax cast includes: Omoze Idehenre (Athena), Ron Menzel (Odysseus), Danforth Comins (Ajax), Brent Hinkley (Chorus), Jennie Greenberry (Techmessa), Benjamin Petteson (Messenger), Mark Bedard (Teucer), Robert Vincent Frank (Menelaus) and David Kelly (Agamemnon). Inspired by the legacy of American theatre director Phil Killian, whose work has left an enduring impact on OSF, the four-month Phil Killian Directing Fellowship was developed for early career directors interested in large scale classical theatre and Shakespeare in particular. Each year the Killian Directing Fellow has the opportunity to assistant direct on two productions. Only one such Directing Fellowship is offered each year; selection is determined by a national advisory committee.

The Oregon Shakespeare Festival is located in Ashland, Oregon.

A RECEPTION FOR THE IRISH COMMUNITY in the White Drawing Room of Buckingham Palace, hosted by Queen Elizabeth and Prince Philip, on March 25, had an attendance of 300 including: musician Van Morrison, ex-Formula 1 team-owner Eddie Jordan, ex-rugby player Bob Casey, designer Orla Kiely, ex-world boxing champion Barry McGuigan.

Chatting with Queen Elizabeth were Grand National winner and racehorse trainer Jonjo O'Neill, chef Rachel Allen, One Direction singer Niall Horan, and band manager Louis Walsh who is a judge on the X-Factor.

Also having a good time was Graham Linehan, the co-creator of the Father Ted, one of the most popular series in British television history.

The show follows the misadventures of three Roman Catholic priests who live chaotically together in Craggy Island's parochial house, along with their housekeeper. The three priests answer to a Bishop, who has banished them to Craggy Island as punishment for different incidents in their past: Father Ted for alleged financial impropriety (apparently involving some money 'resting' in his account and a child being deprived a visit to Lourdes so that Ted could go to Las Vegas), Father Dougal for something only referred to as the "Blackrock Incident" (resulting in many "lives irreparably damaged"), and Father Jack for his alcoholism and womanising.

MASTERWORKS BROADWAY RECORDS has announces the signing of the Original Broadway Cast Recording of If/Then. Produced by Steve Epstein, Tom Kitt and David Stone, the album will be recorded on April 7 in anticipation of a June 3, 2014 release.

Idina Menzel returns to Broadway for the first time since winning the Tony Award for Wicked in If/Then, an original Broadway musical which reunites Tom Kitt (music), Brian Yorkey (book and lyrics), and Michael Greif (director), the creative team behind the Pulitzer Prize and Tony Award-winning musical, Next to Normal.

If/Then is an original new musical that follows Elizabeth as she rebuilds her life in New York, a city of infinite possibilities. By the Pulitzer and Tony Award-winning creators of Next to Normal, this contemporary musical is set where choice and chance collide. In one moment, Elizabeth will lead parallel lives. This is the story of both.

The company features Idina Menzel, Tony Award winner LaChanze, Anthony Rapp, James Snyder, Jerry Dixon, Jenn Colella, Jason Tam, Tamika Lawrence and Jackie Burns.

The production also features Joe Cassidy, Miguel Cervantes, Curtis Holbrook, Stephanie Klemons, Tyler McGee, Ryann Redmond, Joe Aaron Reid, Ann Sanders, Marc delaCruz, Charles Hagerty, Janet Krupin and Pearl Sun.

If/Then began preview performances on Broadway on Wednesday, March 5, 2014 and will officially open on Sunday, March 30, 2014 at the Richard Rodgers Theatre in NYC.

SUNSET BOULEVARD RADIO THEATRE Norma Desmond is a silent-screen goddess who dreams of a comeback to motion pictures. Joe Gillis is a hack writer who becomes her lover in a tale of passion, murder and madness.

Scripts adapted from classic movies during the heyday of radio will be performed live, with performers utilizing specially designed sound effect devices, providing a nostalgic trip to the past with a modern twist. Part of the new Arts Garage Radio Theatre Series. April 2 and 3 in Delray Beach, Florida.

WHY SHAKESPEARE? WHY NOW? is a conversation presented by the Drama Desk on April 4th at Sardi's Eugenia Room in New York City.

The event will be moderated by Carol Rocamora. The panelists include John Glover, Michael Pennington, Scott Shepherd Daniel Sullivan and Julie Taymor.

THE BROADWAY LEAGUE has named Bianca Marroquin the first National Ambassador for Viva Broadway, the audience development partnership with the Hispanic community, created by The Broadway League to help bridge the world of Broadway with Latino audiences around the country.

As the newly-crowned National Ambassador for Viva Broadway, Marroquin will participate in Broadway League and Viva Broadway events and publicity opportunities throughout the year.

The long-term initiative of Viva Broadway aims to increase awareness about Broadway while culturally enriching lives, bringing families together and building new careers in the theatre. Specific plans include media and education initiatives, as well as conducting workshops and other programs to help augment and develop career opportunities for Latinos within the Latino community.

Bianca Marroquin began her stage career in Mexico City in productions of Beauty and the Beast, Rent, The Vagina Monologues, The Phantom of the Opera and Chicago, in a Spanish-language portrayal of merry murderess Roxie Hart. She then crossed over to Broadway and made her debut as Roxie Hart with the English version of Chicago, making her the first Latina actress in history to crossover to Broadway from her native production in a leading role.


WOMEN IN THE WORLD SUMMIT
Meryl Streep at the 2014 SAG Awards.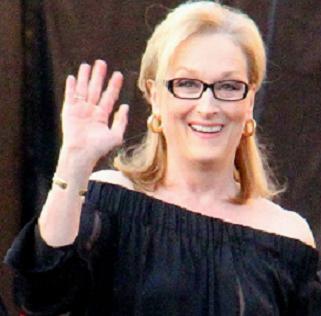 A powerful and exciting summit centered on live journalistic storytelling with inspiring women and men from around the world sharing their true stories of courage, resilience, and determination for progress takes place April 3-5 at Lincoln Center in New York City.

Her Majesty Queen Rania Al Abdullah of Jordan will join the fifth annual Women in the World summit as the featured dinner interview opening night, Thursday, April 3rd at New York's Lincoln Center. Among the issues to be addressed by Queen Rania: The Syria refugee crisis and its impact on Jordan, how women are faring three years after the inception of the Arab Spring, and her belief that the Arab world needs an education revolution.

The conference will feature CEOs, industry icons, and world leaders, as well as artists, grassroots activists, and firebrand dissidents, the 3-day event makes vivid the stories of the courageous and intelligent women who are taking on the status quo in their native countries, leading peace movements in the face of war and conflict, and shattering glass ceilings in every sector.

Participants include: Oscar winner Meryl Streep, Director of the IMF Christine Lagarde, Executive Director of UN Women Phumzile Mlambo-Ngcuka, Jon Stewart, President Jimmy Carter, Ambassador Samantha Power, Mellody Hobson, Sarah Silverman, Diane von Furstenberg, Angelique Kidjo, Assistant Secretary of State for Near Eastern Affairs Anne Patterson, Ambassador Deborah Jones, Laurene Powell Jobs, Tina Brown, Cecile Richards, Mia Farrow, Rashida Jones, Senator Susan Collins, Katie Couric, Amb. Melanne Verveer, Senator Kirsten Gillibrand, Norah O'Donnell, Thomas L. Friedman, Amb. Anne Patterson, Cynthia McFadden, Sheila Nevins, Alyse Nelson, Barbara Bush, Lesley Stahl, America Ferrera, Zainab Salbi, Soledad O'Brien, Amb. Deborah Jones, Sally Hazelgrove, Maya L. Harris, Lauren Shweder Biel, Anna Stork and Andrea Sreshta.

On Thursday evening, April 3 program highlights include:

Three courageous women of Syria, plus David Miliband, CEO of the International Rescue Committee, the IMF's Christine Lagarde interviewed by Thomas L. Friedman and Meryl Streep, followed by the delegate dinner.

Friday's program features

Mothers of extremists who now campaign against radical thought; President Jimmy Carter in conversation with Katie Couric about his new book on women; Comedian Sarah Silverman and Rabbi Susan Silverman: how two sisters from New Hampshire chose radically different paths; Diplomats on the front lines: former U.S. Ambassador to Egypt Anne Patterson (now Assistant Secretary of State for Near Eastern Affairs, U.S. Department of State), and the new U.S. Ambassador to Libya, Deborah Jones.

There will be a section on Rwanda's women rising, 20 years after the genocide and Senators Kirsten Gillibrand and Susan Collins discuss: Can women fix Washington?

HBO's Sheila Nevins talks to Cecile Richards about the trail-blazing life of her mother, Ann Richards, governor of Texas; Activist Zainab Salbi and Jehane Noujaim (director of the Oscar-nominated documentary The Square) on the female firebrands of Egypt and Tunisia; Laurene Powell Jobs and writer Amanda Ripley on revolutionizing education for girls; Oscar-winning filmmaker Sharmeen Obaid-Chinoy unveils an extraordinary tale from Bangladesh; Senna, a Peruvian girl who has used poetry to escape from poverty (as featured in the film Girl Rising) and Ken Burns previews his new documentary revealing the real Eleanor Roosevelt

Saturday's events include:

Diane von Furstenberg presents winners of this year's DVF Awards; Rashida Jones on the hyper sexualized culture confronting American girls; Young, veiled, and vocal: Muslim hipsters find their voice; Catherine Russell, U.S. Ambassador-at-Large for Global Women's Issues, on the challenges facing girls in the world.

A portion of all ticket proceeds will benefit Vital Voices Global Partnership.



LEST WE FORGET Award-winning British choreographers Akram Khan, Rusell Maliphant and Liam Scarlett create works honoring the 100th anniversary of the Great War- World War One.

Completing the program is George Williamson's Firebird, premiered by the Company in 2012. This is the first time that Akram Khan and Russell Maliphant have collaborated with a classical ballet company. Firmly rooted in the classical tradition are the younger choreographers, Royal Ballet Artist in Residence Liam Scarlett and English National Ballet's own Associate Artist George Williamson.

Kimie Nakamo (costume designer) Fabiana Piccioli (lighting designer) Jocelyn Pook (composer) Ruth Little (dramaturge) and Jose Agudo (rehearsal director).

April 2-13 2014, Barbican Theatre, London.

THE SIGNAL SEASON OF DUMMY HOY by Allen Meyer & Michael Nowak, based on the first deaf baseball player, The Signal Season of Dummy Hoy.

Directed by Marlee Koenigsberg.

In 1886 William "Dummy" Hoy was the first deaf baseball player to join the minor leagues. Allen Meyer and Michael Nowak's comedic play The Signal Season of Dummy Hoy, speculates on the challenges "Dummy" faces as a member of the Oshkosh Baseball Team. With a stern manager, a play-by-the-rules umpire, an all too curious newspaper reporter and rowdy team of ballplayers we witness his struggles to be understood both on and off the field as he wrestles with his past, fights to play the game he loves and how by seeking to gain acceptance by others "Dummy" revolutionizes the rules of our great American pastime. "A comedy about seeing the advantages of difference The Signal Season of Dummy Hoy drives home the beauty of the human spirit in pursuit of a dream.

The character of Dummy Hoy will be performed in American Sign Language (ASL) while the rest of cast will use spoken English and/or ASL simultaneously.

The production stars Baltsar Beckeld, J.W. Guido, Kelli Kirkley, Stacey Lightman, John Maddaloni, Liarra Michelle, Jon Wolfe Nelson, Sam Ogilvie, Ben Prayz, Max Roll, Robert Traina, Blake Wales and Stephen Zuccaro.

The production features scenic design by Lauren Mills, costume design by Patricia Ordonez, lighting design by Mary Ellen Stebbins and props by Samuel Caraballo. The production stage manager is Melissa Jones and the assistant stage manager is Jessica Kidwell. Dramaturgy by Sarah Hartmann.

Open captions will be on stage for audiences to follow. This play is intended for hearing and deaf audiences.

A two-week limited engagement at the Gene Frankel Theatre in New York City April 3-April 13, 2014.

AN ILLIAD based on Homer's Iliad. Translated by Robert Fagles. A Homer's Coat Project directed by Lisa Peterson.

Starring Tony Award winner Denis O'Hare.

Visionary creators Lisa Peterson and Denis O'Hare have crafted a sprawling yarn based on Homer's epic poem about the Trojan War in their Obie Award-winning collaboration for the stage. An Iliad spins the familiar tale of gods and goddesses, undying love and endless battles told through an original and immediate voice whose own enigmatic experience of the war fires the memories of our own. Tony Award-winning actor Denis O'Hare gives a tour-de-force performance in this sweeping account of humanity's unshakeable attraction to violence, destruction and chaos.

April 3-4 at the Scottsdale Center for the Performing Arts in Scottsdale, Arizona.

TIME AND THE CONWAYS by J.B. Priestley.

Directed by Rebecca Taichman.

For the Conway family, time is only a kind of dream as they gather in 1919 for a party and again 20 years later in a world not so bright as it once was. According to the old GLobe, "Time and the Conways is just the kind of theatrical gem Globe audiences love to rediscover, with sumptuous period scenery, costumes, and artistry."

Featuring Leanne Agmon (Carol Conway), Jonathan Fielding (Alan Conway), Morgan Hallett (Madge Conway), Rose Hemingway (Hazel Conway), Sarah Manton (Joan Helford), Leo Marks (Gerald Thornton), Kim Martin-Cotten (Mrs. Conway), Max Gordon Moore (Ernest Beevers), Amanda Quaid (Kay Conway), and Lee Aaron Rosen (Robin Conway).

Neil Patel (Scenic Design), David Israel Reynoso (Costume Design), Scott Zielinski (Lighting Design), Matt Hubbs (Sound Design), Jan Gist (Vocal and Dialect Coach), Caparelliotis Casting (Casting), and Diana Moser (Stage Manager).

The Subject Matters event for Time and the Conways will be held on Saturday, April 5 following the afternoon performance. UCSD Professor/Philosophy Chair Craig Callender will discuss Priestley's obsession with time; the human experience and mysteries of theories of time; multiple streams of time; and his belief in time as a replacement for faith or religion.

March 29 – May 4, 2014 on the Donald and Darlene Shiley Stage of the Old Globe Theatre Conrad Prebys Theatre Center in San Diego, CA.

DOCTOR ANONYMOUS written by Guy Fredrick Glass.

Directed by John Henry Davis.

The mask comes off. Set in 1972 Philadelphia at the dawn of the nascent Gay Pride movement, and against the backdrop of two important historical events: the mayoral campaign of Frank Rizzo, the city's police chief who routinely led Saturday night "round-ups" of homosexuals, and the American Psychiatric Association's 1972 convention.

Matt Crabtree stars as Dr. Matthew Goldstein, a psychiatrist struggling to come to grips with his own sexuality during a time when being openly gay would end his career. Barry Pearl is the straight doctor determined to "save" Matthew from himself. Kevin Held plays Jake, the gay rights activist who becomes Matthew's lover, while Christopher Frontiero is John, Matthew's opera-loving best friend. Richard Sabine is self-hating gay patient Dudek, and Jonathan Torres rounds out the cast as a young gay activist.

Set and lighting design for Doctor Anonymous is by Joel Daavid; sound design is by Christopher Moscatiello; costume design is by Shannon Kennedy; production stage manager is Laure Jamme; casting is by Michael Donovan.

Presented by Gap In The Wall Productions, Doctor Anonymous opened March 29 and continues through May 4 at The Zephyr Theatre in Los Angeles.


WHO'S WHERE

MILEY CYRUS headlines the Air Canada Centre in Toronto on Monday, March 31. On Wednesday she's be tearing up the stage at the TD Garden in Boston. Thursday finds her at the IZOD Center in East Rutherford, NJ. On Saturday she takes over Barclays Center in Brooklyn.

BLACK SABBATH perform their hits Monday, March 31, at Barclays Center in Brooklyn. On Thursday they are at the Metro Centre in Halifax, NS. Saturday finds them performing at the Colisee Pepsi in Quebec Ciy, QC.

BRUNO MARS will be singing Tuesday, April 1, at the Taichung World Trade Center in Taipei, Taiwan.

ALEXA RAY JOEL the daughter of Billy Joel and supermodel Christie Brinkley, will perform at the Cafe Carlyle in New York City April 1-12. Alexa writes her own songs and plays the piano.

YO YO MA performs Wednesday, April 2, at Symphony Hall on Atlanta, GA. On Saturday he's in the spotlight at the Civic Center Music Hall in Oklahoma City.

CHER with or without Bob Mckie costumes takes to the stage Monday, March 31, at the Bridgestone Arena in Nashville. On Wednesday the tour stops at the Consol Energy Center in Pittsburgh. Friday the performance is at the Verizon Center in Washington, DC and on Saturday the show is at the Mohegan Sun Arena in Uncasville, CT.

LILY ALLEN in the spotlight Tuesday, April 1, Royal Albert Hall in London.

LADY GAGA has four performances this week at Roseland Ballroom in New York. She'll bring all of her talent and outrageousness to the stage Monday, Wednesday, Friday and next Sunday, April 6, in preparation for next week's last gig at the famed venue, which is slated to shutter on April 7.


FINAL OVATION


PATRICE WYMORE film, television and stage actress of the 1950s and 1960s and widow of Errol Flynn . died March 22, 2014 of natural causes in Portland, Jamaica, on March 22, 2014. She was 87.

Daughter of vaudeville performers, as a child she toured with her family. As an adult she appeared in the 1947 New York City production of Up in Central Park.

She then performed in the Broadway musical Hold It!, for which she won a Theatre World Award for Promising Actress. Following her performance in All for Love in 1949, she was contacted by Warner Bros, and she moved to Hollywood.

Wymore's first film appearance was in the 1950 film Tea for Two, starring Doris Day and Gordon MacRae. That same year she starred in Rocky Mountain opposite Hollywood legend Errol Flynn, with whom she would become romantically involved. The two married in October 1950. They moved to Jamaica, and had a daughter, Arnella Flynn, born in 1953.

Due to Flynn's alcohol and drug addictions, the couple separated. They never divorced, however, and were still married at the time of his death in October 1959.

Following Flynn's death, Wymore returned to acting, mostly in stock musicals. She appeared in the musicals Carnival, Guys and Dolls, Irma LaDouce and Gentlemen Prefer Blondes. She had a minor role as Adele Elkstrom in the hit Rat Pack film Oceans 11 in 1960.

She also made guest appearances on several television shows. Her last appearance was on the television series F Troop in 1967.

Flynn had left her a 2,000-acre coconut plantation in Jamaica, as well as a mansion and a cattle ranch. After her retirement she returned to Jamaica, where she opened a boutique and a wicker furniture manufacturing business. She continued to be active in Flynn's estate, and often appeared at dedications in his honor up to the time of her passing.

JAMES REBHORN a stage and screen character died March 21, 2014. He was 65 and had battled melanoma for several years.

Rebhorn was born September 1, 1948, in Philadelphia. He graduated from Wittenberg Universitty in Springfield, OH, in 1970, and received his Master of Fine Arts degree in acting from Columbia University in 1972. He was a member of the Ensemble Studio Theatre.

He began his Off-Broadway career playing various historical characters, included Sterling Hayden and Arthur Miller, in Eric Bentley's blacklist drama Are You Now Or Have You Ever Been. He went on to collect more than a dozen additional Off-Broadway credits over the next three decades, acting at many of New York's most significant nonprofits. Productions included On the Bum, The Overwhelming, Saturn Returns, Innocent's Crusade, Life During Wartime, Othello, Ice Cream With Hot Fudge and Triple Feature.

Over the past decade, he returned to the Broadway stage frequently. He played a father who comes to the painful realization that he has steered his son in the wrong direction, in Arthur Miller's The Man Who Had All The Luck (2002), and a businessman who, amid preparations for a lavish dinner party, quietly harbors the news that he is financially ruined, in Lincoln Center Theater's 2002 revival of Kaufman and Ferber's Dinner at Eight.

In the Roundabout Theatre Company's celebrated 2004 staging of the jury drama Twelve Angry Men, he was a self-confident juror whose opinion is shaken toward the end of deliberations. And in the Roundabout's 2007 revival of Craig Lucas' Prelude to a Kiss, he was a father trying to understand the change his daughter has undergone. Other earlier Broadway credits include I'm Not Rappaport and Our Town.

In recent years, he was a recurring character on several prominent television series, including Homeland, in which he portrayed Frank Mathison, the father of Claire Danes'character; White Collar, where he was Reese Hughes; and Enlightened, as Charles Szidon. In the final episode of Seinfeld, he played the prosecutor that sent the sitcom's four leading characters to jail for, essentially, not being good Samaritans.

In films he was featured in Independence Day, My Cousin Vinny, Basic Instinct, Scent of a Woman, Shadows and Fog, Regarding Henry, and Carlito's Way.

Other films included Wind, Guarding Tess, Meet the Parents, White Sands, Lorenzo's Oil, 8 Seconds, I Love Trouble, If Lucy Fell, The Game, The Talented Mr. Ripley and Far From Heaven.

He is survived by his wife, Rebecca Fulton Linn, and daughters Emma Rebecca Rebhorn Feldman and Hannah Linn Rebhorn. He is also survived by his sisters He is survived by his sister, Janice Barbara Galbraith, of Myrtle Beach, SC

JEFFERY DENCH Royal Shakespearean Company actor for five decades and older brother of Dame Judi Dench, died March 27, 2014. He was 86.

He attended St Peter's in York, where he began acting with the role of Cleopatra in George Bernard Shaw's Caesar and Cleopatra. He spent his national service years at an army theatre in Catterick before attending the Central School of Speech and Drama, where he met his first wife Betty, who was working as a speech therapist.

Dench joined the Royal Shakespeare Company in 1963, beginning a long and illustrious career in Stratford-upon-Avon that was remembered for his huge range of roles on its stages.

His most recent appearance was in the 2006 musical version of The Merry Wives of Windsor directed by current RSC artistic director Gregory Doran.

Other historic appearances with the company included Peter Hall and John Barton's acclaimed Shakespeare history cycle The Wars of the Roses, Trevor Nunn's The Life and Adventures of Nicholas Nickleby and Buzz Goodbody's King Lear at The Other Place.

With Betty, Jeffery had three daughters: Sarah, a teacher; Clare, and Emma, a Roman historian currently at Harvard University.

Betty, died from a heart attack on January 11, 2002. After his wife's death, Jeffery married Ann Curtis, a costume designer for the RSC.















Next Column: April 6, 2014
Copyright: March 30, 2014. All Rights Reserved. Reviews, Interviews, Commentary, Photographs or Graphics from any Broadway To Vegas (TM) columns may not be published, broadcast, rewritten, utilized as leads, or used in any manner without permission, compensation and/or credit.
Link to Main Page
---
Laura Deni



For the snail mail address, please E-mail your request.
CLICK HERE FOR COMMENT SECTION