! >
Broadway To Vegas
  
  REVIEWS INTERVIEWS COMMENTARY NEWS

| | |
| --- | --- |
| | |
REVIEW OF MYTHIC ORIGINAL LONDON CAST RECORDING - - ANNUAL ST. PATRICKS OPEN HOUSE - - NEURO CULTURE: THIS IS YOUR BRAIN ON BASEBALL - - NOSTALGIA TODAY: AN INTERDISCIPLINARY CONFERENCE - - ARTS ADVOCACY DAY - - OREGON SHAKESPEARE FESTIVAL'S 2019 SEASON DEDICATED TO THE MEMORY OF PAUL ALLEN - - THEATRE COMMUNICATIONS GROUP (TCG) AWARDS GRANTS - - EXHIBITING FASHION SYMPOSIUM - - DONATE . . . Scroll Down





Copyright: March 3, 2019
By: Laura Deni
CLICK HERE FOR COMMENT SECTION


A GREEK TRAGEDY IS MADE MODERN IN MYTHIC


Mythic a new pop/rock musical comedy with book and lyrics by by Marcus Stevens and music and orchestrations by Oran Eldor which has a run at Charing Cross Theatre in London. The original cast album has been released by Broadway Records.

This campy and cutely infections score turns the ancient Greek story of Persephone on it's side, with the gods as chart-topping rock stars, power-hungry politicians and professional VIPs.

In a world of Olympian celebrity, teenage Persephone struggles between her mother Demeter's expectations and a desire to find her own path. But her wish for independence comes back to bite her when she gets trapped in the Hell with Greece's perennial bad boy, Hades. The journey that follows is an offbeat, emotionally-charged tale for ancient and modern times.

Featuring: Daniella Bowen, Courtney Brogan Smalley, Eloise Davies, Ben Lancaster, Michael Mather, Michael Mather, Genevieve McCarthy, Tim Oxbrow, Jamie Ross, Leo Sene, Ben Welch und Georgie Westall.

The creatives have succeeded in taking a creaky, centuries old story and transforming it into a rap/rock invigorating, high octane musical for today which isn't boring. The lyrics even re-tell the story in an easy to understand format - not an easy task considering the base material is a Greek tragedy. Other attempts at re configuring Greek tragedies have come across as cheesy. This one is attention holding clever.

All words - spoken or sung - are easily understood making this an entertaining experience.

The glue that keeps it together is the rock beat - deal with it.

It isn't until track 10 that a song begins with something other than a rock beat. However, after a soft intro the rock beat returns. Track 15 utilizes an old fashion Indian War Chant beat. That is followed by an unusually softer rendition - the closest this recording comes to delivering a ballad which turns into a duet. It's gentle, sweet. "There is beauty in the darkness."

Then it's back up to warp speed.

is a Greek tragedy for the modern crowd.

Recorded at Master Cloud Studio in London in 2018. Mastered at Tan Tan Studios. Recording engineer: Ronan Phelan. Mastering Alan Lavi.

Music Director/keyboard: Chris Ma. Keyboards: Sarah Morrison. Electric guitar; nylon guitar: Tom Coppin. Electric guitar; acoustic guitar Sam Ainslie. Electric bass: Sam Pegg. Violin: Patrick Savage. Drum Tom Hutch.

Track listing:
1 Overture
2 It's a Myth
3 Sweet Summer Days
4 My Own Place in the Pantheon
5 Enter Aphrodite
6 Summer All the Time
7 Mess Around
8 Down, Down Into the Dark
9 Dark Damaged Soul
10 What Mothers Have to Do
11 Mount Olympus / Rebellious Children
12 Persephone in Bloom
13 You'd Be Surprised
14 Not a Chance in Hell
15 Look to the Sky
16 Beauty in the Darkness
17 Ew!
18 Irreversible
19 I Will Be Your Home
20 I Return to You






E-Book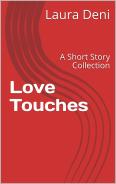 Soft back Book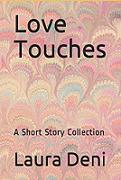 Broadway To Vegas is supported through advertising and donations. Priority consideration is given to interview suggestions, news, press releases, etc from paid supporters. However, no paid supporters control, alter, edit, or in any way manipulate the content of this site. Your donation is appreciated. We accept PAYPAL. Thank you for your interest.


ART AND ABOUT


EXHIBITING FASHION SYMPOSIUM the 21st academic symposium presented by The Museum of FIT in New York City will explore the history of curating fashion, the different ways fashion is displayed in museum settings, and how national and regional identities influence fashion exhibitions.

The symposium is organized in conjunction with Exhibitionism: 50 Years of The Museum at FIT, which commemorates the rich history of the museum, the site of more than 200 exhibitions since the 1970s.

The speakers include: Dr. Valerie Steele, director of MFIT, Welcoming remarks - - Dr. Valerie Steele and Colleen Hill, Exhibitionism: 50 Years of The Museum at FIT -- Dr. Julia Petrov, The History of Fashion Curation - - Dr. Alexandra Palmer, Fashion Exhibitions: The Good, the Bad, and the Pointless - - José Teunissen, Different Ways of Exhibiting Fashion in the Museum - - Marie Riegels Melchior, Fashion and Dress Museology - - Dr. Christopher Breward, Scholarship and Curation - - Amy de la Haye, Teaching Fashion Curation - - Dr. Marco Pecorari, Contemporary Fashion Exhibitions in Paris - - Simona Segre Reinach, Fashion Exhibitions in Italy - - Elizabeth Way, The African Diaspora in Fashion Exhibitions - - Circe Henestrosa, Ana Elena Mallet, and Tanya Melendez-Escalante, Narratives About Latin American Fashion and Judith Clark, Experimentation in Fashion Exhibitions.

Friday, March 8, 2019 at the Morris W. and Fannie B. Haft Theater, Marvin Feldman Center in New York City.






E-Book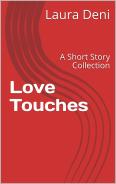 Soft back Book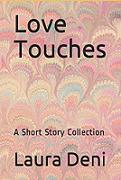 SWEET CHARITY


ELTON JOHN'S ACADEMY AWARDS VIEWING PARTY raised more than $6.3 million "to help our grantees end HIV/AIDS by 2030."

SAN JOSE JAZZ OVER THE MOON GALA takes place Saturday, March 9, at the Sainte Claire hotel for a Magical Night of music, exceptional food and cocktails, and out of this world prizes and auction opportunities. This year's Mardi Gras Gala celebrates 30 years of Summer Fest! Attendees will enjoy a sneak-peek live performance by 2019 Summer Fest multi-instrumentalist and vocalist Gunhild Carling.

All proceeds support San Jose Jazz's Progressions education program.



OREGON SHAKESPEARE FESTIVAL'S 2019 SEASON DEDICATED TO THE MEMORY OF PAUL ALLEN


The Tony Award–winning Oregon Shakespeare Festival (OSF) will launch its 84th year and Bill Rauch's final season as artistic director officially on Friday night, March 8, in the Angus Bowmer Theatre with Shakespeare's As You Like It directed by Rosa Joshi.

On Saturday afternoon, Cambodian Rock Band directed by Chay Yew opens in the Thomas Theatre, and Hairspray—The Broadway Musical directed by Christopher Liam Moore opens that evening in the Angus Bowmer Theatre. On Sunday afternoon, the drama by Southern Oregon–based playwright Octavio Solis, Mother Road directed director by Bill Rauch, will see its world premiere in the Angus Bowmer Theatre.

According to the venue: "The 2019 season is dedicated to the memory of Paul Allen, and all those who have chosen to make a difference in the world through their generosity. When Paul and his sister Jody Allen were young, each year their parents would pack them up and make the road trip from Seattle to Ashland to watch Shakespeare classics performed in front of a rapt audience. In the intervening years, the Paul G. Allen Family Foundation has supported multiple OSF programs and helped construct both the Thomas Theatre and the current iteration of OSF's flagship Allen Elizabethan Theatre."

"Generations of theatre-goers have been delighted by the magic on OSF stages—and much of that magic has been made possible by Paul Allen," said OSF Artistic Director Bill Rauch. "This season's playbill embodies the remarkable power of rotating repertory that makes the Oregon Shakespeare Festival such a thrilling place to experience live theatre. The excellence of artistry lives in every project and in our commitment to innovative classics as well as new works that often become the classics of tomorrow."


SPREADING THE WORD


NEURO CULTURE: THIS IS YOUR BRAIN ON BASEBALL A Brain Awareness Week Event at the Baruch Performing Arts Center in New York City on March 12, 2019.

Have you ever wondered about what goes on inside a baseball players' brain during batting exercises? Probably not, but perhaps you should. It could benefit your noggin.

In this Brain Awareness Week event, journalist Zach Schonbrun, author of <,i>The Performance Cortex: How Neuroscience Is Redefining Athletic Genius, explores what drives human movement with Jason Sherwin, co-founder and CEO of deCervo, a neuro-tech startup based in New York City that measures and improves cognitive performance for athletes.

Baseball teams are using this technology to improve hitters performance.

With deCervo co-founder Jordan Muraskin, Jason Sherwin who met during their doctorage studies at Columbia University, they have been using EEG technology to track baseball players' mental processing during batting exercises to gauge exactly when the player chose to swing - or not - and how much confidence their decision held. They also have the capacity to measure which parts of the brain fire are active during these quick decisions, map response times over a variety of pitches, and assess the batter's concentration level. Zach Schonbrun's expertise makes him the perfect interpreter to translate for non-scientists the impact such research can have on performance in sports and more broadly.

The program relies on the Advanced Brain Monitoring B-Alert X10, a wireless EEG headset. The nine electrodes are attached to flexible plastic strips, and are evenly distributed around the subject's scalp. The signals from the electrodes are sampled at 256 Hz and transmitted wirelessly via Bluetooth for storage on a personal computer.

In one test reported by Techgraphs "There's usually a jump around 300 or 350 milliseconds where the player really starts recognizing the pitch," Muraskin explained. Thanks to technology, the batter starting to recognize the pitches around 270 ms.

The company has also worked with musicians and the military. Also taking part an NHL team to measure how well goalies recognize puck trajectories and offensive formations and a football team, measuring how fast defensive linemen get off the line when the ball is snapped.

Zach Schonbrun is an author and journalist who regularly writes about sports and business for The New York Times.

Jason Sherwin is a scientist, engineer, musician, and writer. In 2014, he founded deCervo with Columbia University labmate Jordan Muraskin, and since have been contracted by multiple MLB teams to develop and advance their technological services. He has been awarded the DARPA Seedling Grant and the Nunn-MacArthur Security Program Fellowship, among other accolades, and has held multiple advisory positions at Columbia University. Jason has a B.A. in Arts and Physics (both with honors) from University of Chicago, and both an M.S. and PhD. In Aerospace Engineering from Georgia Institute of Technology.

NOSTALGIA TODAY: AN INTERDISCIPLINARY CONFERENCE will consider the many meanings of nostalgia and its significance in individual psychology and social life.

As a feeling, a medical category or a political ideology, nostalgia has undergone profound changes in its associations and cultural uses.

Nostalgia exists in relation to memory, identity, time and home. We can see its effects in processes of ageing and dementia, in work with refugees, and in understanding experiences of exile and trauma. In recent years psychologists have begun to see nostalgia in a more positive light. It is something that we have all experienced, resonating with an imagined past and future.

Nostalgia is also depicted in literature, art and culture. In its recent political appropriations it becomes a condition shaping individual and collective behavior.

Speakers: Amy Kenyon (historian and writer) - Will Self (novelist, broadcaster and academic) - Erica Hepper (psychologist and lecturer) - David Morgan (psychoanalyst) - Imogen Racz (art historian and author) - Samuel Earle (writer and critic).

The conference will also include performances by students from the Royal Central School of Speech and Drama.

Saturday, March 9, 2019 at the Freud Museum in London.

NEW YORK SHAKESPEARE EXCHANGE announces Freestyle Lab, Speak the Speech: The Great Persuaders, takes place Tuesday, March 5, 2019 at The Theater at the 53rd Street Library in New York City.

Speak the Speech will explore a selection of speeches by Black activists, orators, and politicians across centuries of American history, including Maria Stewart, Frederick Douglass, Sojourner Truth, Martin Luther King Jr., Stokely Carmichael, Stacey Abrams, and Alex King. These excerpts will alternate with some of Shakespeare's greatest speeches that use persuasive language in similar ways.

Co-conceived and curated by Brian Demar Jones and Cristina Lundy with additional curation by Martavius Parrish, the evening will be hosted by special guest moderator Leslie Short, CEO of the Cavu Group (thecavugroup.com), a consulting firm specializing in diversity and inclusion. Featured performers include Donovan Christie Jr., Jordan Cobb, Kristin Fulton, Martavius Parrish, Donnell E. Smith, and Kimberlee Walker.

Part lecture, part performance, and part town hall conversation, Freestyle Labs address the issues facing our world through a Shakespearean lens. All Freestyle Labs begin with an exhibition performance and conclude with a vibrant Town Hall conversation with the artists and audience.

THE HARLEM GLOBETROTTERS everyone's favorite basketball team joined forces with The Philly POPS to create an unprecedented video that includes trick shots, dribbling, dunking, tap dancing, and more – all to a live rendition of the Globetrotters' theme song Sweet Georgia Brown.

The video was filmed at the Liacouras Center at Temple University in advance of the Globetrotters' games in Philadelphia. The video features a routine by the Globetrotters' stars Zeus McClurkin, Hoops Green, and Philly native Speedy Artis. They were accompanied by multiple POPS musicians, including tap dancer Leo Manzari.

The next exhibition games are: March 3 in Colorado Springs, Colorado at the Broadmoor World Arena; in Big Rapids, Michigan at the Jim Wink Arena; Philadelphia, PA at the Wells Fargo Center; Lincroft, NJ at the Collins Arena at Brookdale Community College. March 5 in Lincroft, NJ at the Collins Arena at Brookdale Community College; Atlantic City, NJ at the Jim Whelan Broadway Hall. March 7 in Rio Rancho, New Mexico at the Santa Ana Star Center. March 8 in University Park, PA at the Bryce Jordan Center; Rio Rancho, New Mexico at the Santa Ana Star Center. March 9 in Syracuse, New York at the Oncenter War Memorial Arena.

NATHAN GUNN has made his house debut at English National Opera as Count Danilo in Franz Lehár's comic masterpiece, The Merry Widow. The baritone is joined by ENO favorites Sarah Tynan as the titular widow and Andrew Shore as Zeta. Director Max Webster and Estonian conductor Kristiina Poska also make their house debuts in this new production.

Nathan previously portrayed Danilo at the Metropolitan Opera, opposite Renée Fleming in 2015.

SARAH FRANKCOM artistic director of the Royal Exchange Theatre, having been with the venue since 1998, has announced that she will step down as artistic director. She will leave the Manchester venue to become director of LAMDA drama school beginning in November 2019.

Frankcom will oversee the Royal Exchange Theatre's revival of West Side Story in April. She has helmed many of the venue's flagship productions over the last few years including Death of a Salesman and Our Town, for which she won the Best Director Award at the UK Theatre Awards.

DOWNTON ABBEY ETIQUETTE TALKS Learn the do's and don'ts of high society in these flash talks from the etiquette experts of Beaumont Etiquette, happening onsite at the Downton Abbey exhibition. Make even the Dowager Countess proud at your next dinner party as you gain a deeper understanding of the social conventions of post-Edwardian England.

Tuesday, March 12 at the downton Abbey Exhibition at City Place in West Palam Beach, Florida.

THREE- TIME TONY AWARD NOMINEE DAVE MALLOY has begun his residency at off-Broadway's Signature Theatre as their first musical theater writer with the world premiere musical Octet, directed by Annie Tippe. As a Residency 5 Writer, Signature will produce two additional works by Malloy over the course of five years.

Octet features a score for an a cappella chamber choir and an original libretto inspired by internet comment boards, scientific debates, religious texts, and Sufi poetry, Octet explores addiction and nihilism within the messy context of 21st century technology.

ANNUAL ST. PATRICKS OPEN HOUSE takes place March 10 in New York City. It's a free day of Irish arts and culture for all in partnership with Police Athletic League (PAL).

Immerse yourself in Ireland's rich culture at our 20th annual free open house. Visitors of all ages can join in a céilí, have their faces painted, do arts and crafts, learn words as Gaeilge, try a traditional Irish instrument like the tin whistle or bodhrán—or simply grab a seat and delight in the day's live music and dance performances.

Activities include soda bread-making demonstrations and the U.S. premiere of Cartoon Saloon, Focus Films, and TG4's Cúl an Tí series of animated shorts celebrating the Irish song.

MARCH 3 is National Cold Cuts Day and National Mulled Wine Day. March 4 celebrates National Pound Cake Day. March 5 is National Cheese Doodle Day and National Absinthe Day. National Frozen Food Day and National White Chocolate Cheesecake Day. March 7 bows down to the : National Crown Roast Of Pork Day and National Cereal Day. March 8 is National Peanut Cluster Day while March 9 is National Crabmeat Day and National Meatball Day.





OTHER PEOPLE'S MONEY


ARTS ADVOCACY DAY takes place in Washington DC March 4-5, 2019. Theatre Communications Group (TCG) the national organization for U.S. theatre, is participating. The delegation includes: Adrian Budhu, deputy director and COO, TCG; Raymond Bobgan, executive artistic director, Cleveland Public Theatre, Cleveland, OH; Kristen Coury, founder and producing artistic director, Gulfshore Playhouse, Naples, FL; Julie Morris, advisory council, Playmakers Repertory Company, Chapel Hill, NC; and James McNeel, managing director, City Theatre Company, Pittsburgh, PA. They will be led on meetings with elected officials by Laurie Baskin, director of research, policy & collective action, TCG.

The TCG delegation will meet with legislative staff in the offices of Senator Rob Portman (R-OH), Senator Patrick Toomey (R-PA), Senator Richard Burr (R-NC), Senator Marco Rubio (R-FL), Senator Sherrod Brown (D-OH), Rep. Michael Doyle (D-PA), Rep. David Price (D-NC), and Rep. Nita Lowey (D-NY). There is a meeting pending in the office of Senator Rick Scott (R-FL).

"TCG's arts advocacy is a critical part of our commitment to fostering a healthy ecology for the theatre field," said Teresa Eyring, executive director, TCG. "Through the coalition-building work we conduct with the Performing Arts Alliance, we advocate for favorable federal policies that impact the whole of the arts sector."

The delegation will attend Arts Advocacy Day events and meet with elected officials on key issues that include: increased funding for the NEA; preserving and expanding tax incentives for charitable giving; improving the visa process for artists from abroad; protecting wireless microphones used in the performing arts; funding for arts education at the U.S. Department of Education; funding for international cultural exchange; and healthcare coverage for people in the arts.



E-Book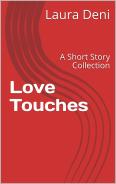 Soft back Book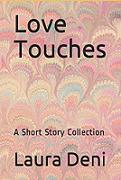 THEATRE COMMUNICATIONS GROUP (TCG) the national organization for U.S. theatre, has announced the recipients of Audience (R)Evolution Exploration Grants. Funded by the Doris Duke Charitable Foundation (DDCF), the nationally recognized program will award up to $5,000 to three teams of TCG Member Theatre staff and/or community stakeholders to observe effective audience engagement and/or community development programs or consult with professionals who can advise on strategies to deepen relationships with communities served by the theatre.

Grant activities will focus on peer-to-peer and field-wide learning as they relate to theatre for youth and multigenerational audiences. The program also encourages applicants to consider the benefits of cross-cultural, cross-sector and/or cross-discipline ways of theatre-making. These grants are intended to serve as a catalyst for deeper field-wide relationships between Applicant Theatres and those being observed.

This first cycle of the Audience (R)Evolution Exploration Grants awarded $15,000 in total funds to the following theatres:

Lexington Children's Theatre, Lexington, KY:
Access to patrons, regardless of ability to pay, speaks directly to the heart of Lexington Children's Theatre's (LCT) mission. As such, LCT will examine the sliding scale model of ticketing in order to provide greater access to programming across its community. The theatre currently employs a "Pay What You Can" model for a single performance for each production and would like to reimagine this model by consulting with other theatres and nonprofit organizations both within its community and beyond.

Target Margin Theater, Brooklyn, NY:
To increase equity and accessibility, and understand the challenges of multigenerational community engagement, Target Margin Theater is partnering with the social service agency The Center for Family Life (CFL) to support a series of "Listening Sessions" with local youth and parents in Sunset Park, Brooklyn. Activities will take place at both of their spaces and all participants will receive an honorarium, travel reimbursement, and be provided food and onsite childcare (if necessary).

LeVAR BURTON celebrated American actor, director, producer and writer for more than 40 years, has been named 2019 Inamori Ethics Prize-winner in honor of his tireless, decades-long dedication to children's literacy and AIDS research and treatment.

This fall, the Inamori International Center for Ethics and Excellence at Case Western Reserve University will award the 2019 Inamori Ethics Prize to Burton for his outstanding global ethical leadership as an advocate for such important and worthy causes.

"I couldn't have been more surprised by the news," Burton said. "This is a very prestigious honor, and as the first recipient from the field of the Arts, I look forward to being able to accept the prize and thank the committee in person."

Burton will be awarded the prize and deliver a free public lecture about his work as part of an academic symposium and panel discussion during Inamori Center events September 19-20 on the Case Western Reserve campus in Cleveland, Ohio.

"I'm delighted to have LeVar Burton as our first prize-winner from the Arts," said Shannon E. French, Inamori Professor in Ethics and director of the Inamori International Center for Ethics and Excellence. "His work for children's literacy has had such profound impact. He has truly transformed lives through PBS's Reading Rainbow and his nonprofit work. And he has also been a change agent in support of more funding for AIDS research.

To foster ethical leadership worldwide, the Inamori International Center for Ethics and Excellence annually presents the Inamori Ethics Prize to a recipient who demonstrates exemplary ethical leadership. First awarded in 2008, the prize honors outstanding international ethical leaders whose actions and influence have greatly improved the human condition.

The Inamori Center was endowed by a generous gift from Kazuo Inamori, who established Kyocera Corp. and is a global telecommunications leader and founder of the Inamori Foundation that presents the annual Kyoto Prize in Kyoto, Japan.

Previous Inamori Ethics Prize winners were:
Farouk El-Baz, noted geologist, NASA space scientist and conservationist, 2018;
Marian Wright Edelman, founder and president of the Children's Defense Fund, 2017;
Peter Eigen, founder of Transparency International and pioneer of the global fight against corruption, 2016;
Martha C. Nussbaum, celebrated philosopher, groundbreaking scholar and Kyoto Prize laureate, 2015;
Denis Mukwege, physician and human rights activist from the Democratic Republic of Congo, 2014 (now a 2018 Nobel Peace Prize recipient);
Yvon Chouinard, corporate social responsibility advocate and Patagonia founder, 2013;
David Suzuki, environmentalist and broadcaster, 2012;
Beatrice Mtetwa, a human rights lawyer in Zimbabwe, 2011;
Stan Brock, founder of Remote Area Medical, 2010;
Mary Robinson, former United Nations High Commissioner on Human Rights and Ireland's first woman president, 2009; and
Francis S. Collins, leader of the Human Genome Project and director of the National Institutes of Health, 2008.

THE 2019 YALE DRAMA SERIES PRIZE has been awarded to Lily Padilla for her play How to Defend Yourself. The work was chosen by the Pulitzer Prize-winning playwright Ayad Akhtar and will be given a private staged reading at Lincoln Center Theater this fall and will be produced at the 2019 Humana Festival in Louisville and at Chicago's Victory Gardens Theatre in 2020.

Now in its 13th year, the prestigious award comes with a prize of $10,000 as well as publication by Yale University Press. The winner is determined in cooperation with the Yale University Press, and is sponsored solely by the David Charles Horn Foundation.

The prize announcement describes the winning play: How To Defend Yourself features seven college students who gather for a DIY self-defense workshop after a sorority sister is raped. Learning self-defense becomes a channel for their rage, anxiety, confusion, trauma and desire. How to Defend Yourself explores what you want, how to ask for it, and the insidious ways rape culture steals one's body and sense of belonging.



JUNO AND THE PAYCOCK by Sean O'Casey.

Directed by Neil Pepe.

With Una Clancy, Terry Donnelly, Rory Duffy, Meg Hennessy, John Keating, Robert Langdon Lloyd, Ed Malone, Michael Mellamphy, Ciarán O'Reilly, Maryann Plunkett, James Russell, Harry Smith, and Sarah Street.

Jack Boyle is out of work and determined to stay that way. He postures and drinks with his sidekick Joxer while his long-suffering wife Juno struggles to support their family and maintain their dilapidated tenement flat. Their son Johnny, crippled fighting in the revolution, cowers indoors to avoid the bitter new civil war, while his sister Mary considers her options for the future. When a handsome visitor arrives with news of an inheritance, the family begins to plan their new life, but their apparent salvation soon reveals itself to be the cause of their ruin. One of the great plays of the twentieth century, Juno and the Paycock is a devastating portrait of wasted potential in a Dublin torn apart by the chaos of the Irish Civil War.

Sets by: Charlie Corcoran. Costumes by: Linda Fisher & David Toser. Lighting by: Michael Gottlieb. Sound Design by: Ryan Rumery & S. Florian Staab. Properties by: Deirdre Brennan. Production Stage Manager: Arthur Atkinson.

Part of Sean O'Casey's Dublin Trilogy (or Dublin Plays), presented in repertory as Irish Rep's O'Casey Cycle, March 9 - May 25 2019 at Irish Rep in New York City.

MARIE AND ROSETTA by George Brant.

Directed by Robert Kelley.

Marie and Rosetta shares the saga of a musical legend. From stirring up churchgoers in the morning to rocking the Cotton Club at night, Sister Rosetta Tharpe inspired Elvis, Ray Charles, and more on her way to the Rock and Roll Hall of Fame. Growing competition on the 1940s Gospel Circuit finds Rosetta auditioning a new partner with a voice made from heaven. Will they break, blend, or find harmony at last?

Starring Michelle E. Jordan as musical icon and 2018 Rock and Roll Hall of Fame inductee Sister Rosetta Tharpe and Marissa Rudd as her partner and future gospel legend Marie Knight. Marie and Rosetta was presented at TheatreWorks as a part of its 2015 New Works Festival, and opened Off-Broadway in 2016 at Atlantic Theatre Company to critical acclaim. The musical play won the 2016 Edgerton New Play Award, and has since been seen on stages throughout the country.

Presented by Theatreworks Silicon Valley Marie and Rosetta will be presented March 6 – 31, 2019 at Lucie Stern Theatre, Palo Alto, CA.

LACKAWANNA BLUES Written, Performed, and Directed by Tony award winner Ruben Santiago-Hudson.

Music Performed by Chris Thomas King.

Original Music Composed by Bill Sims Jr. Additional Music Composed by Chris Thomas King.

A magical, musical, and deeply personal work written and performed by Tony Award winner Ruben Santiago-Hudson, Lackawanna Blues is a reminiscence of his 1950s childhood in a small town on the banks of Lake Erie. Santiago-Hudson takes on more than 20 colorful characters - from would-be philosophers and petty hustlers to lost souls and abandoned lovers - in a brilliant celebration of the eccentric boardinghouse he grew up in. Santiago-Hudson returns to his roots in this tour de force performance with live blues music by composer Bill Sims Jr., performed by Grammy Award-winning blues guitarist, composer, and actor Chris Thomas King.

March 5 – Apr 21, 2019 at the Mark Taper Forum in Los Angeles, CA.

HOME Written and Performed by Nancy Ma.

Directed by Geoffrey Rivas.

Writer/performer Nancy Ma's coming-of-age tale about growing up sandwiched between two cultures. Desperately seeking approval from her Chinese Toisan immigrant family, Nancy journeys away from her home in New York City's Chinatown in search of the American dream - only to learn that you can only find "home" when you accept where you come from.

Produced by The Latino Theater Company. Performances at The Los Angeles Theatre Center in Los Angeles through March 24, 2019.


WHO'S WHERE




BABY, DREAM YOUR DREAM: THE GREAT WOMEN SONGWRITERS Songs by Dorothy Fields, Billie Holiday, Carole King and more. Sung by Jenn Gambatese, Kenita Miller, Linda Purl and Margo Seibert. The band consists of John Oddo (music direction, arrangements, piano), Aaron Heick (reeds), Jay Leonhart (bass and vocals), and James Saporito (percussion). The production is directed by Mark Waldrop. At Schimmel Center at Pace University in New York City on Saturday, March 9, 2019.

KELLY CLARKSON brings her tour to NYCB LIVE: Home of the Nassau Veterans Memorial Coliseum in Uniondale, NY on Thursday, March 7. On Friday she's in the spotlight at TD Garden in Boston, MA. Saturday's gig is at the PPL Center in Allentown, PA.

ROBBIE WILLIAMS performs at the Wynn Resort in Las Vegas on March 6, 8, 9, 13, 15, and 16.

MAROON 5 perform Thursday, March 5, at the Kallang National Stadium, Singapore, Singapore.

LEA SALONGA entertains Monday, March 4, 2019 at Wales Millennium Centre, Cardiff, UK on Tuesday she stars at Royal Concert Hall Notts, Nottingham, UK. Saturday's stop is at the Morongo Casino Resort & Spa, Cabazon, CA.

JOHNNY MATHIS on his Voice of Romance Tour performance includes three songs inducted into the Grammy Hall of Fame. He's also a winner of the Lifetime Achievement Award from the Academy of Recording Arts and Sciences. He can be enjoyed Wednesday, March 13 at the State Theatre of New Jersey in New Brunswick, NJ.

GAVIN CREEL featuring Seth Rudetsky as Music Director and pianist in s Broadway @ the Center. Currently starring in Waitress with Sara Bareilles, Gavin Creel makes a one-night-only performance at the Virginia G. Piper Theater in Scottsdale, Arizona on March 8, 2019.

THE BILL CHARLAP TRIO perform March 7, 2019 as part of the Atlanta Jewish Music Festival.

NICOLE VANESSA ORTIZ will make her solo concert debut in the new show Becoming Her: A Diva's Tribute, on Thursday, March 7 at Feinstein's/54 Below in New York City. She will salute the chart-topping divas who have influenced her career, and life, in an intimate concert just in time for Women's History Month.


TO WHOM IT MAY CONCERN


A public notice advising that Tony Acklin and Lolita Munoz Mendoza (or anyone else) living at 2971 Vegas Valley Drive in Las Vegas, Nevada have no legal standing in my life. They do not speak, act, or in any way "care" for me. They are not authorized to give instructions, authorize the spending of money or inquire about, alter or interrupt services legitimately authorized by me on my behalf.

Recently, they provided false information to the police indicating that they "care" for me and are "worried" about me because they didn't see me for a few days. They provided authorities with a purported relationship individual whom could naturally be assumed as next of kin. However, that person has never existed.

I have emphasized to the police that I'd never have anybody like Tony in my life.

Mr. Acklin, 52, aka Tony S. Acrlin, formerly of Texas, has a police record, a bankruptcy record and operates a sex site. He misleads individuals into thinking that he owns 2971 Vegas Valley Drive. He is a boarder, the boyfriend of the mother of the owner.

The house is a single residency home located in an older, non-gated, area of town. The home is not licensed as a boarding house. The owner takes in boarders using the family clause statute which has resulted in Lolita Munoz Mendoza falsely claiming to me that she is the birth mother to the three younger men living in the house.

Acts committed by residents of 2971 Vegas Valley Drive against me/and or property include, but are not limited to:

Ripped down No Trespassing signs - - Attempted entry into my home - - Engaged in lies and gossip about me with neighborhood residents - - Tony implied that he "takes care of" me - - Neighborhood residents have reported to me that, on occasion, when Tony sees me leave the house Tony and/or Lolita race over to see if they could enter my house and snoop through my trash - - Taken in a boarder who drove here from Nebraska. As explained to me, one of his goals was to spy on me, relaying information back to Nebraska and to people living in Studio City/Sherman Oaks, California - - Lit illegal fireworks on New Year's Eve and the 4th of July standing as close to the property line as possible, and firing lit fireworks directly into my patio, in hopes of setting the patio curtains on fire. The burnt, illegal fireworks have been saved in a plastic bag - - That Tony and Lolita not only had knowledge of - but protected vandals who have done in excess of $10,000 damage to my home with the caustic "That'll just be something else she has to replace" - - They knew that my hand crafted, leaded, beveled glass front door, which had been in place for 30 years without incident, was going to be destroyed. Apparently, several times the tall, thin black man attempted to enter my property but apparently saw me, turned away commenting to Lolita as he cut across their yard. For somebody who now purports to be "worried" about me, why didn't they report that to the police??? - - Tony would go out late at night, running across lawns peeking in windows, trying doors to see if anything is open. When told to stop his excuse was that he was acting as a security guard to make sure everyone was safe. Several of the neighbors have told him to knock that off - - Since I don't spend all of my time in Nevada, once when I had called a cab Lolita remarked to Tony that she should have offered me a ride because "that way we'd know where she was going" - - Stolen and destroyed Christmas decorations from the lamppost - - Ripped the plastic protective cover from my outside holiday lighting display because the property owner wanted to "see what it was" - - Okayed people picking up their old TV set to steal blocks from a wall totally on my property in order to hold down their tarp - - Then there is the totally childish trick or treat caper. Tony wasn't born on Halloween - rather a few days before. Tony and Lolita have been known to go throughout the neighborhood on Halloween - sack in hand - telling residents that it is Tony's birthday so that the residents "insist" that Tony accept some Halloween candy.


FINAL OVATION


ANDRÉ PREVIN KBE was a German-American pianist, conductor, and composer. Starting by arranging and composing Hollywood film scores for Metro-Goldwyn-Mayer, Previn was involved in the music for over 50 films over his entire career. He died in New York City on February 28, 2019. He was 89.

Neil Portnow President/CEO of the Recording Academy issued the following statement: "André Previn was a multitalented composer, conductor, and pianist who achieved supreme success across the jazz, pop, and classical music genres. During his versatile eight-decade career, André earned 44 Grammy nominations and 10 Grammy Awards, and was recognized by the Recording Academy with the Lifetime Achievement Award in 2010 for his creative contributions to the field of recording. He earned his first Grammy at the inaugural Grammy Awards in 1958 for Best Soundtrack Album, Dramatic Picture Score Or Original Cast for Gigi. His eclectic approach to creating music and ability to effortlessly combine genres will continue to be celebrated by our industry. André was an incomparable talent, and his legacy will live on through his countless compositions."

EKKEHARD WLASCHIHA a German operatic baritone who specialized in Wagnerian "villains", such as Alberich, Klingsor and Friedrich von Telramund. He performed at the Bayreuth Festival and at the Metropolitan Opera, and left many recordings died February 20, 2019. He was 80.

Neil Portnow President/CEO of the Recording Academy issued the following statement: "Ekkehard Wlaschiha was a German operatic baritone best known for performing a wide range of Wagnerian roles throughout his extensive career. As an internationally recognized artist, Ekkehard performed at a variety of notable festivals and operas, including the Metropolitan Opera, Bayreuth Festival, and the Royal Opera House, among others. He earned two Grammy in the Best Opera Recording category playing the role of Alberich: first in 1990 for "Wagner: Das Rheingold," and again in 1991 for "Wagner: Gotterdammerung." His significant impact on the opera community will be felt for years to come."

MARK BRAMBLE Tony-nominated Broadway writer died February 20, 2019. He was 68.

The theatre director, author, and producer was nominated for a Tony Award three times, for the Tony Award for Best Book of a Musical for Barnum and 42nd Street and Tony Award for Best Direction of a Musical for 42nd Street.

STEPHAN ELLIS former Survivor bassist Stephan Ellis, who was a member of the Chicago-based rock band during their '80s heyday, died March 1, 2019. He was 69.

Neil Portnow President/CEO of the Recording Academy issued the following statement: "Grammy winner Stephan Ellis was a dynamic bassist best known as a member of the rock band Survivor. In the 1980s, Stephan helped craft the group's signature sound with chart-topping hits such as "Eye Of The Tiger," "Burning Heart," and "The Search Is Over." With Survivor, he won a Grammy for Best Rock Performance By A Duo Or Group With Vocal for "Eye Of The Tiger" at the 25th Grammy Awards. Survivor's musical catalog will continue to be recognized as some of America's most celebrated rock music, and Stephan's contributions to the band will be treasured forever. Our condolences go out to his loved ones during this difficult time."


















Next Column: March 10, 2019
Copyright: March 3, 2019 All Rights Reserved. Reviews, Interviews, Commentary, Photographs or Graphics from any Broadway To Vegas (TM) columns may not be published, broadcast, rewritten, utilized as leads, or used in any manner without permission, compensation and/or credit.
Link to Main Page
---
Laura Deni



For the snail mail address, please E-mail your request.
CLICK HERE FOR COMMENT SECTION