! >
Broadway To Vegas
  
  REVIEWS INTERVIEWS COMMENTARY NEWS

| | |
| --- | --- |
| | |
THE 10th CHINESE DRAMA FESTIVAL IN HONG KONG - - LINCOLN CENTER BENEFIT CONCERT - - SALAD DAYS CD REVIEW - - THE HUNTINGTON THEATRE COMPANY SOLD - - THE ART OF PAUL McCARTNEY, RINGO STARR, JOHN LENNON, GEORGE HARRISON & BOB DYLAN - - SHIRLEY JONES DEVELOPING NIGHTCLUB ACT - - APRIL IS JAZZ APPRECIATION MONTH - - WE TATTOOED YOUR FATHER - - DONATE . . . Scroll Down






Copyright: March 27, 2016
By: Laura Deni
CLICK HERE FOR COMMENT SECTION


THE 10th CHINESE DRAMA FESTIVAL IN HONG KONG
Footprints In The Snow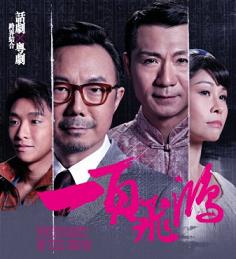 The biennial Chinese Drama Festival will take place in Hong Kong April 1-18 2016. Nine repertoires will be performed by art groups from Mainland China, Taiwan, Macau and Hong Kong. Also, forums, seminars and a exhibition will be held during the Festival.

Centuries of Chinese influence, 150 years of colonial rule and decades as a crossroads of the world have given Hong Kong a flourishing arts scene in which jazz ensembles, orchestras, film festivals and street market operas are all part of the show.

The Chinese Drama Festival Office has handpicked a few drama performances for tertiary students, namely: Shakespeare's Macbeth, an interpretation of Hemingway's The Old Man and the Sea and Bug, an original drama.

Footprints in the Snow is the opening performance on April 4, at Hong Kong Repertory and runs through April 13, 2016 at the Hong Kong City Hall Theatre.

This crossover presentation melds spoken drama and Cantonese opera on stage. In his last letter to his son Eric who moved to America legendary Cantonese opera playwright Yip Fei Hung confided that an unproduced script is under lock and key in a "Ying Seung" ("congealed box"). After years abroad, Eric arrives back in Hong Kong to attend his father's funeral. He hears that a new Cantonese opera troupe plans to present a lavish staging of this work. While searching for the script, Eric discovers more about his father's life and love, including an unusual relationship with a retired actor who specialized in cross-dressing roles. A posthumous script reveals sensibilities hidden for a lifetime, leading to a struggle between two generations in their zeal to protect the legacy of Cantonese opera.

HKRep Artistic Director Anthony Chan will direct HKREP's company of veteran actors which includes Ko Hon Man, Sun Wai Keung, Au Yeung Chun, Cheung Ngar Lai, Chan Kiu, Pichead Amomsomboon, Roy Cheng and Frances Wong.

The Chung Ying Theatre Company is on board. This company strives to bring drama to the people of Hong Kong and connect them with it. Under the leadership of its artistic director Ko Tin-lung, it promotes theatre arts and cultural exchange, as well as enriching local life through high-quality and energetic productions.



Zuni production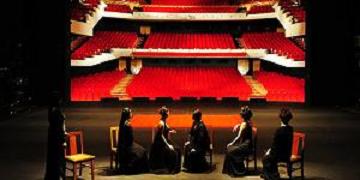 Hong Kong's pioneer troupe of experimental theatre, Zuni Icosahedron, has been producing exceptional alternative theatre and multimedia productions since its formation in 1982.

It's also been active in video, sound experimentation and installation arts, as well as in the areas of arts education, arts policy research and international cultural exchange. Over the years, the company has been invited to more than 60 cities worldwide for exchange performances.

Also represented is PIP Theatre which has staged more than 250 performances since its inception in 1979, and attracted over 100 nominations and 75 awards in the past 20 Hong Kong Drama Awards ceremonies.

The Spring-Time Group is more than just one of Hong Kong's leading independent theatre producers, it's also a fully-fledged company engaged in all aspects of the local entertainment industry and will be participating. Founded in 1995 by celebrity director Ko Chi Sum, award-winning playwright To Kwok Wai and multi-talented theatre veteran Ko Tin Lung, the group has grown rapidly and now represents a multi-faceted production house involved in all things theatre, film and television.

A subsidiary of PIP (Pleasure Imagination Play), PIP Theatre is lead by its managing and artistic director Jim Chim. The theatre has a repertoire of more than 50 productions, many of which are award winning. Drawing much inspiration from life in Hong Kong, PIP Theatre's work resonates deeply with the city's residents while earning international acclaim.






Broadway To Vegas is supported through advertising and donations. Priority consideration is given to interview suggestions, news, press releases, etc from paid supporters. However, no paid supporters control, alter, edit, or in any way manipulate the content of this site. Your donation is appreciated. We accept PAYPAL. Thank you for your interest.




ART AND ABOUT


THE ART OF PAUL McCARTNEY, RINGO STARR, JOHN LENNON, GEORGE HARRISON & BOB DYLAN

Chief Rug by Paul McCartney. Photo: Charlotte Fine Art Gallery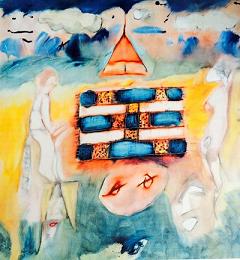 can be viewed at the Charlotte Fine Art Gallery when they present the debut of an amazing museum collection of hand signed artwork from Paul McCartney, Ringo Starr, John Lennon, George Harrison & Bob Dylan. Friday, April 1 through Sunday, April 3, 2016. Admission is free.

Friday's showing will feature a special open-to-the-public wine & cheese reception. Collection curator, as well as Ringo Starr's art publisher and Paul McCartney's art distributor, Neal Glaser will be on hand throughout the exhibit providing special insights into the background and stories behind the artwork.

Glaser comments, "Never before has one exhibit featured the hand signed artworks of all four Beatles and Bob Dylan, together in one place. This is a rare opportunity to see the creative minds of five Rock legends."

Glaser continues, "Attendees will have the opportunity to witness each artist's different personalities emerge and the different styles they favored. Dylan uses an impressionistic style reminiscent of Van Gogh. Lennon is the line drawer in the style of Hirschfeld and Thurber. Paul is an abstract expressionist similar to De Kooning and Dali, while Ringo is the pop artist in the style of Warhol and Haring."

April 1-3 at the The Charlotte Art Gallery in South Charlotte, NC.

WE TATTOOED YOUR FATHER explores the colorful history of tattoos in the Chattahoochee Valley, from Muscogee (Creek) warriors to Fort Benning soldiers and civilian residents.

In addition to examining the talents of contemporary local tattoo artists, the exhibit includes a global overview of tattooing and its artistic traditions.

Tools, advertising, and artwork from the Mariners' Museum in Virginia illuminates how the art of tattooing spread from sailors to America's non-seafaring citizens. Oceanian tools and tattoo designs, as well as a tattooed ancient Egyptian statuette, on loan from the University of Pennsylvania Museum of Archaeology and Anthropology, illustrate the global character and practice of tattooing, as well as its ritualistic and cultural meanings.

Works from Ronie Dalton's popular 2009 art project with local soldiers, A Break in the Battle: Tattoo Project/Fort Benning, offers commentary on the tattoos and stories of U.S. Army soldiers in the 21st century.

On display through June 26, 2016 at the Columbus Museum in Columbus, Ohio.





SWEET CHARITY


THE LIGHT IN THE PIAZZA 10TH ANNIVERSARY REUNION CONCERT A gala benefit for Lincoln Center Theater at the Vivian Beaumont Theater takes place Monday, April 4, 2016.

The sun-drenched piazzas of Florence will return to the Vivian Beaumont Theater stage for one night only when members of the original cast of Lincoln Center Theater's Tony Award-winning musical The Light in the Piazza gather for a 10th anniversary reunion concert which will also serve as LCT's Annual Benefit. Based on the novel by Elizabeth Spencer, The Light in the Piazza with a book by Craig Lucas, music and lyrics by Adam Guettel and directed by Bartlett Sher is set in the summer of 1953 and tells the story of a mother (Victoria Clark) and daughter (Kelli O'Hara) traveling through Italy, the daughter's romance with a handsome, high-spirited Florentine (Matthew Morrison), and the mother's determined efforts to keep the two apart.

Victoria Clark, Matthew Morrison, and Kelli O'Hara will be joined by their fellow original cast members Michael Berresse, Sarah Uriarte Berry, Patti Cohenour, Beau Gravitte, Mark Harelik, Felicity LaFortune, and Joseph Siravo for the evening. The concert will be conducted by original musical director and co-orchestrator Ted Sperling.

The Light in the Piazza opened at Lincoln Center Theater in April 2005 and enjoyed a long run of 540 performances. The musical won six 2005 Tony Awards including Best Actress (Victoria Clark) and Best Score (Adam Guettel), as well as Tony Awards for its orchestrations (Ted Sperling and Adam Guettel), sets (Michael Yeargan), costumes (Catherine Zuber) and lighting (Christopher Ackerlind).

This one-night only event is a benefit for Lincoln Center Theater, with proceeds supporting LCT's productions and education programs. Eric and Stacey Mindich are the Gala evening's Co-Chairs.


THE MUSIC GOES ROUND AND ROUND
SALAD DAYS featuring selections from the songs from the production as an original cast recording starring Eleanor Drew as Jane and John Warner as Timothy. Featuring James Cairncross, Michael Aldridge, Newton Black, Michael Meacham, Christine Finn, Yvonne Coulette, Dorothy Reynolds, Joe Greig, Pat Heywood, Bob Harris.

Released by Masterworks Broadway.

Book and lyrics by Dorothy Reynolds and Julian Slade. Music by Julian Slade.

Salad Days was commissioned in February 1954 by Denis Carey, at the time Director of the Bristol Old Vic. Julian Slade was the resident composer there, and Dorothy Reynolds one of the leading actresses.

"The show was written during March and April, and presented on May 1st for three weeks, as part of the regular summer season. it was designed to suit the existing company of twelve actors, who even though accustomed to acting in plays, entered so happily into the spirit of musical comedy," according to the original liner notes.

Salad Days was transferred in August 1954, to the Vaudeville Theatre, London, where it played for a then unprecedented 2283 performances. Its five-year run in the West End was rivaled only by My Fair Lady.

Quirky - some might initially think only for a niche market. That perception changes upon listening. On the surface it's musically simplistic, upbeat, goofy and entertaining.

There is also has a serious subtext, with its digs about censorship, secrecy, class divisions, and most of all the stifling pressures of conformity and parental control.

Drew died in 2014 at the age of 91. Her obit stressed that: "We Said We Wouldn't Look Back, (the second cut on this CD) a poignant reflection on memory, nostalgia and the passing of years, is said to be Queen Elizabeth's favorite song; Drew sang it to her at the Royal Variety Performance in 1955, and bands (with an arrangement) have played it at royal events ever since."

Lyrics include:

"Whatever our memories are.
We mustn't say these were our happiest days,
but our happiest days so far."

(As a note: Broadway To Vegas has previously printed that Queen Elizabeth has said that she and her husband Prince Philip consider their song Rodgers and Hammerstein's People Will Say We're in Love from Oklahoma.)

The show title Salad Days was inspired by Shakespeare's Antony and Cleopatra penned in 1606. In the speech at the end of Act One in which Cleopatra is regretting her youthful dalliances with Julius Caesar: "My salad days, When I was green in judgment". Taking on a life of its own, it's come to mean "a period of youthful inexperience or indiscretion."



Eleanor Drew and John Warner in Salad Days. Photo: Eleanor Drew obituary.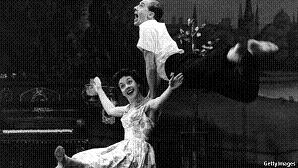 Salad Days "is a summer story set in London during a heat wave. Timothy and Jane, on leaving their University, are beset by their parents - that she should marry well, that he should choose a career, following in the footsteps of one of his influential uncles. The two meet in the park, and decide to simplify life by marrying each other and taking the first job that comes along. The job falls easily into their hands, for they meet a Tramp who offers them seven pounds a week to look after his old street piano for a period of one month. They discover that the piano has the power to make all who hear it dance. They take it over with enthusiasm and very soon have the whole town . . . from street urchins to policemen and bishops . . . dancing to its tune."

News of this irregular gaiety reaches the ears of the Minister of Pleasure and Pastime, who, in his anxiety to restrict the high spirits of the nation, attempts to suppress the piano. Timothy and Jane think they have succeed in hiding it from him, only to discover that it has disappeared and is really lost.

They are assisted in their search to find the piano by Timothy's Uncle Zed, a zany scientist who conveniently owns a flying saucer. He arrives at the right moment to give them a lift, and they begin a search for the piano with some unusual discoveries.

Apparent from the beginning is that pianists Edward Ruback and Robert Docker can deliver more playing two pianos than many accomplish with a full orchestra.

No complicated arrangements. In fact, the piano music is what would be given to an arranger/orchestrator should the production have expanded - which might have resulted in a loss of British charm.

Salad Days is nonstop fetchingly perky and vibrant. The music is bubbly, while the lyrics can be poignant and pity. However, there are no overly dramatic ballads, no tempo changing numbers. This is a frilly, upbeat revue which caught the public's fancy. It's a feel good listen.

The Brits let their collective stiff upper lip soften in this fast paced, frilly romp which has an undercurrent feel of a mashed up operetta and music hall romp.

The cover specifies "selection of the songs" perhaps referencing numbers such as Sand in My Eyes and We Don't Understand Our Children, which weren't included. Also cut are several reprises.

Funny, contagious songs include Drew solos; I Sit in the Sun, and The Time of My Life. Warner is featured on duets with Drew; We Said We Wouldn't Look Back, Oh, Look at Me, while James Cairncross, who plays Uncle Zed, has two solo spots including; Hugh-Hush, and Cleopatra. The trio sings The Saucer Song, while it's Drew, Warner and Michael Mecham (who plays Nigel,) singing It's Easy to Sing. The entire company handles We're Looking for a Piano, The Things That Are Done by a Don and Out of Breath.

Although raised in poverty Drew's obit pointed out that as a toddler "her mother took her from their two-room tenement to tea-houses and cafés in the gritty, greasy East End, where the little girl would stand on a table and sing for her fatherless family's supper."

Her own background was the total opposite of her role in Salad Days. The customer and critical approval buoyed her.

Her obit reflected: "The main role in Salad Days is the poshest of daughters, harum-scarum and unpunctual, reveling in summer, sunshine and falling in love with her new boyfriend: 'as young and as green as the leaves on the tree, for these are our salad days'. Miss Drew did not conceal her background - how could she, when her hit song (We Said We Wouldn't Look Back) ran 'Sometimes we may pretend to forget, but of course we never will'. Her past was no disgrace. But she was proud that her talents had let her escape it. Her best memory of the show came from the first-night party, when she overheard a grandee saying 'That girl's absolutely perfect for the part - you can always tell class when you see it.'"

After her professional retirement she ran an antiques shop and then a successful hotel in Wales, much favored by London showbiz types wanting a break from the pressured world of show business.

Co-star John Warner spent more than five decades performing in theatre, film and television. He died in 2001 at the age of 77.

In times of turmoil people was escapism, not seeing a performance about what they view on the nightly news. So it was for the residents of Britain. They had had their fill of World War II. They needed diversion. Salad Days reflects the British population longing for relaxation and fun. This upbeat show and now CD is the answer.

Original producer and engineer not documented



SPREADING THE WORD


APRIL IS JAZZ APPRECIATION MONTH

Benny Carter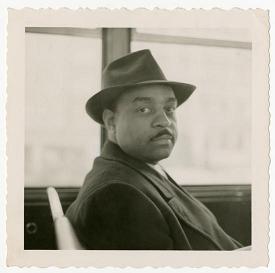 (fondly known as "JAM"). The National Museum of American History in Washington, DC is celebrating the heritage and history of jazz. As the home of JAM, every year the museum selects a musician to honor through concerts and on the JAM poster.

This year, they've chosen performer, bandleader, and composer Benny Carter (1907-2003) as the featured musician. Carter, a titan of jazz in many ways, is mainly remembered for his role in promoting the alto saxophone, but he also played the trumpet, trombone, piano, and clarinet and was a talented composer, arranger, and bandleader as well.

Carter was an African American musician, composer, arranger, and bandleader who made major contributions to the development of jazz, helped define the role of the alto saxophone, and whose work helped break down boundaries in the music and entertainment industries.

He donated his collection to the Archives Center at the National Museum of American History in 2000, which has led to a rich amount of resources available for jazz scholars, teachers, and students. Explore Benny Carter's legacy through his Oral History recorded with the museum, learn about jazz from his work with Benny's Music Class, or read through a quick biography to understand this quiet giant in jazz and why he is so important to us in 2016.

His oral history was at his residence in Los Angeles, CA on June 14, 1992. Patrons can listen as Carter reflects over his first saxophone, what it was like to meet Count Basie, arranging music, writing for film and television, and more.

RECORDED IN HOLLYWOOD the new musical chronicling the story of black businessman, record label owner and music producer John Dolphin, which was launched as a 99-seat production at the Lillian Theatre, in Los Angeles, will receive a commercial run as a guest production at the 317-seat Kirk Douglas Theatre in Culver City, CA.

The new production is led by Lou Spisto, former executive producer of San Diego's Old Globe Theatre and producer on Broadway and London's West End, and Jamelle Dolphin, the grandson of John Dolphin who has steered the development of this musical, based on his book Recorded in Hollywood, for the past three years.

The five-week run begins on July 8, with the press opening set for July 16.

Los Angeles entrepreneur and activist John Dolphin was a trailblazing black businessman who made his mark on the national music scene long before Motown ever existed. He opened his Dolphin's of Hollywood record shop on legendary Central Avenue in 1948, where he launched and helped build the careers of some of the biggest names in music. Dolphin's of Hollywood became the most famous record store in the country, with legendary DJs like Dick "Huggy Boy" Hugg, Hunter Hancock and Charles Trammel spinning records all night from the front window. A marketing genius, Dolphin was the first to keep his store open 24 hours, and he pioneered the "Buy One, Get One Free" marketing concept. Despite ongoing opposition and harassment from the LAPD under police Chief William H. Parker, Dolphin played an important role in integrating the Los Angeles music scene. The shop and its broadcasts were a gathering place for music lovers from every race and background and became "the place to be" in L.A. in the '50s."

Jamelle Dolphin co-wrote the show's book with Matt Donnelly. The musical features an original score by Andy Cooper as well as covers of some of the songs made famous by Dolphin's recording artists and those he helped to bring to fame. Denise Dowse returns to direct the production.

TOMMY TUNE: TAPS, TUNES AND TALL TALES an autobiographical stroll through the Broadway legend's 50-plus-years of big-time showmanship, full of dancing, singing and tale-telling.

Saturday, April 2, at the Scottsdale Center for the Performing Arts in Scottsdale, Arizona.

OSCAR WINNER SHIRLEY JONES will open the 2016-17 season of New Theatre Restaurant in Overland Park, Kansas with the world premiere of a cabaret-style show centered on her life and career.

Have You Met Miss Jones? will feature Jones and her son Patrick Cassidy. It's a family affair. The show is penned by her eldest son Shaun Cassidy. Shaun and Patrick's father was actor Jack Cassidy.

The trio have been working on the project for an extended period of time. Various segments have been occasionally tried out in various venues, but this production will be the first time the material will be performed as a full-length show.

Have You Met Miss Jones? is scheduled to run September 22 through November 27.

George Wendy will also be returning to New Theatre, headlining in The Fabulous Lipitones, Dec. 1, 2016-Feb. 12, 2017. The comedy about three members of a barbershop quartet who scramble to find a replacement for the suddenly deceased fourth member is by composer Randy Courts and writers John Markus and Mark St. Germain. It plays December 1, 2016-February 12, 2017.

BRAVO TO London's Globe Theatre which begins its final month of a worldwide tour of a stripped down Hamlet - bringing the professional production to undeserved areas in over 200 countries.

Since April 23, 2014, the Globe to Globe Hamlet tour has been staged in countries ranging from Albania to Bhutan, to Chad to Zimbabwe. In April, the tour will play in a girls' school in Pakistan, a conference center in northern Iraq, a tennis court in Kabul, Afghanistan and will become one of the first major British theater productions to visit Iran in recent times.

Dominic Dromgoole Artistic Director, Shakespeare's Globe states: "Recent highlights of the tour include a performance to Yemeni refugees at the Markazi camp in Djibouti, performing to refugees from all over the world at the infamous 'Jungle' in Calais, and a performance at the Maison des Jeunes in Nouakchott, Mauritania.

RENEE FLEMING ARTIST SPOTLIGHT culminates in a personal recital of Schumann and Strauss (her 'desert island composer') and a screening of the auspicious Met Opera 2008 Opening Night Gala, introduced in person by Renée. April 5 and 6 at the Barbican in London.

A Gala dinner with Renée Fleming takes place April 4. A special evening in support of the Barbican's world-class arts and learning programs.

Following a private champagne reception in one of London's hidden gems, the Barbican Conservatory, Renée will join special guests for dinner. She will share her thoughts on the role of the singer in the 21st-century and we will enjoy a performance from her pick of recent master class participants, Guildhall baritone Daniel Shelvey.

Tickets include champagne reception and 3-course dinner with Renée Fleming, and private recital from Daniel Shelvey.

TELEVISION ANCHORS COME AND GO in what can appear to be a dime a dozen career. Those who get hired usually have a limited professional lifespan. Then there is Paula Francis who was with KLAS-TV in Las Vegas for almost 30 years. Previous on camera stints included another Las Vegas station and one in Wisconsin.

When she announced she was retiring on April 1, many hoped that was just an early April Fool's Day joke. It wasn't. The knowledgeable newswoman intends to relax with her husband who retired a year ago.






OTHER PEOPLE'S MONEY


THE HUNTINGTON THEATRE COMPANY recipient of a 2013 regional Tony Award is an 890-seat venue which has been on a troubled watch list for a sustained period of time, has been sold for $25 million by Boston University which founded the theatre in 1982. .

An investment group that's working with Boston-area developer John Matteson is purchasing the property where the Huntington Theatre Company has staged productions - rent free - for 34 years.

The Huntington Theatre Company is Boston's leading professional theatre, serving 200,000 audience members a year in our two venues – the BU Theatre and the Calderwood Pavilion. According to the official release: "The Calderwood Pavilion facility serves dozens of other companies each year, from SpeakEasy Stage to Company One. In total the Huntington employs over 400 full-time equivalent staff members and artists each year, and generates more than $19 million annually in economic activity. Through education programs, the Huntington also provides programs for more than 33,000 youth and community members, many of them from Boston's under-resourced neighborhoods."

Huntington officials are optimistic insisting that there is no danger of the Huntington shutting its doors and stopping production. Subscritions are still valid and "Our current season is continuing as planned," along with the statement that they are planning for the 2016-17 season.

According to BU Today, Matteson said he's currently talking with the leadership of the Huntington about a possible future together. "We are fans of the theater. We would like to make sure that we maintain a theater on the Avenue of the Arts, as that part of Huntington Avenue is designated," he told BU Today.

Gary Nicksa, Boston University's senior vice president for operations, says the Huntington will have use of the space rent free through June 2017.

Boston University plans to use the $25 million from the sale to pay for a new performance space on campus.

TICKETS TO THE 2016 BURNING MAN FESTIVAL went on sale March 24, 2016. 30,000 tickets priced at $390 dollars a ticket, along with 10,000 vehicle tickets sold out within 30 minutes. Burning Man will be held August 28 to September 5 in Northern Nevada's Black Rock Desert.

BETTY WHITE 94, is being sued by Anita Maynard who contends that she was not paid even minimum wage, didn't receive overtime for working 14 hours a day, or allowed to take breaks during the 22 years she worked for White, including 12 years as a live-in caretaker. She began working for White on February 23, 1994 and left White's employment on March 11, 2016.



THE FATHER

Frank Langella stars in The Father.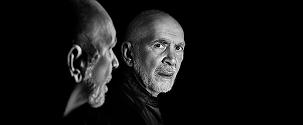 written by Molière Award winner Florian Zeller, translated by two-time Tony Award winner Christopher Hampton.

Directed by Tony Award winner Doug Hughes.

The cast features three-time Tony Award winner and Academy Award nominee Frank Langella, Tony Award nominee Kathryn Erbe, Brian Avers, Charles Borland, Drama Desk Award nominee Hannah Cabell, and Kathleen McNenny.

Now 80 years old, André (Frank Langella) was once a tap dancer. He lives with his daughter Anne (Kathryn Erbe) and her husband Antoine. Or was he an engineer whose daughter Anne lives in London with her new lover, Pierre? The thing is, he is still wearing his pajamas, and he can't find his watch. He is starting to wonder if he's losing control.

The creative team includes: Scott Pask (scenic design), Catherine Zuber (costume design), Donald Holder (lighting design), Fitz Patton (original music and sound design), and Jim Steinmeyer (illusion consultant).

Manhattan Theatre Club's American premiere is currently in previews at the MTC's Samuel J. Friedman Theatre in New York City and officially opens on Thursday, April 14.

HAZEL a new musical based on the long-running comic strip of the same name, which also served as the basis of a 1960s TV series with Shirley Booth as Hazel has music by Ron Abel, lyrics by Chuck Steffan and a book by Lissa Levin.

Directed and choreographed by Emmy Award winner and Tony nominee Joshua Bergasse.

Klea Blackhurst will play the role of the wisecracking maid. She is joined by Ken Clark as George Baxter, Summer Smart as Dorothy Baxter, Casey Lyons as Harold Baxter, Ava Morse as Benedetta Bomicino, Rowan Moxley as Reuben Steuben, Davu Smith as Scotty Ferber and Ed Kross as Bonkers Johnson.

The ensemble features Bill Bannon, Johnson Brock, Courtney Cerny, Brian M. Duncan, Rhett Guter, Terrance Martin, Tyler Martin, Shari Mocheit, Megan Murphy, Kristen Noonan, Gerard Salvador and Holly Stauder.

"It's the 1960s, a time of great change for America, but not all of the Baxter family is on board. And what George Baxter finds not so funny about his wife joining the work force, and his maid taking over his household and his life, becomes the stuff of comedy. Meanwhile, Hazel asks the question: Can a simple maid de-bone a turkey, save a marriage, uncover a matter of national security and lead a conga line?"

Musical direction by Roberta Duchak, scenic design by Kevin Depinet, costume design by Sully Ratke, lighting design by Lee Fiskness, sound design by Ray Nardelli, projection design by Christopher Ash, and wig and hair design by Rick Jarvie.

Hazel will open Drury Lane's Oakbrook Theatre in Chicago on March 31 with performances through May 26, 2016.

MR WOLF by Pulitzer Prize Finalist Rajiv Joseph.

Directed by Giovanna Sardelli.

The production explores the complex family dynamic between parents and the missing child with whom they have recently been reunited.

"The blink of an eye. A matter of seconds. Your whole world changes. For Michael, it happened when his daughter Theresa went missing. For Theresa, it was when she was found. Cleveland native Rajiv Joseph makes his CPH premiere with this story of a family's desperate and determined attempt to heal each other and rebuild their world. Mr. Wolf is a hauntingly beautiful and mysterious tale of adaptation and survival."

Starring Juliet Brett (Theresa), Rebecca Brooksher (Julie), Todd Cerveris (Michael), John de Lancie (Mr. Wolf) and Jessica Dickey (Hana).

The Design Team includes: Tim Mackabee (Scenic Designer), Amy Clark (Costume Designer), Gina Scherr (Lighting Designer), Dan Kluger (Sound Designer and Composer), Wigs and Whiskers (Wig Design). The Stage Manager for this production is John Godbout.

This production will serve as the centerpiece production of the 2016 New Ground Theatre Festival. April 2-24 at the Outcalt Theatre of the Cleveland Playhouse in Cleveland, Ohio.

OVER THE MOON by Ken Ludwig.

Directed by Dennis D. Hennessy.

Starring Emmy and Tony award winner Hal Linden.

In this hilarious comedy two fading stars of the 1950's are playing a comedy and a drama in rotation in Buffalo, New York. On the brink of a disastrous split-up, they receive word that they might just have one last shot at regaining their stardom. One perfect performance is all they need. Unfortunately, everything that could go wrong does go wrong and no one on stage knows if they're in the drama or the comedy.

Continues through April 24, 2016 at New Theater Restaurant in Overland Park, Kansas.

MARY PAGE MARLOWE by Steppenwolf Theatre Company ensemble member, Pulitzer Prize winner Tracy Letts.

Directed by artistic director Anna D. Shapiro.

Featuring a 21-person cast, including seven actors portraying the title character.

Mary Page Marlowe is an accountant from Ohio. She's led an ordinary life, making the difficult decisions we all face as we try to figure out who we really are and what we really want. Moments - both pivotal and mundane - from Mary's life, a portrait of a surprisingly complicated woman emerges. Intimate and moving, Mary Page Marlowe shows us how circumstance, impulse and time can combine to make us mysteries… even to ourselves.

The Cast: Blair Brown, Benicio Calderone, Stephen Cefalu, Jr, Carrie Coon, Amanda Drinkall, Jack Edwards, Laura T. Fisher, Kirsten Fitzgerald, Tess Frazer, Charlotte Freund, Keith D. Gallagher, Caroline Heffernan, Sandra Marquez, Annie Munch, Rebecca Spence, Ariana Venturi, Madeline Weinstein, Sebastian White, and Gary Wilmes. Featured Ensemble Members are Ian Barford and Alan Wilder.

Scenic Design: Todd Rosenthal. Costume Design: Linda Roethke. Lighting Design: Marcus Doshi. Original Music: Diana Lawrence. Sound Design: Richard Woodbury. Stage Manager: Malcolm Ewen. Assistant Stage Manager: Brian Maschka. Dramaturg: Edward Sobel. Projection Design: Sven Ortel. Wig and Hair Design: Penny Lane Studios. Voice and Text Coach: Gigi Buffington. Artistic Producer: Jonathan Berry. Casting: Jessamyn Fuller.

March 31 – May 29, 2016 at Steppenwolf in Chicago.


WHO'S WHERE




RIHANNA brings her tour to Barclays Center in Brooklyn on Wednesday, March 30. She stars at the Prudential Center in Newark, NJ on Saturday, April 2. Next Sunday, April 3, she can be found at the Wells Fargo Center in Philadelphia.

COLDPLAY stars at the Estadio Unico Ciudad De La Plata in Buenos Aires, Argentina on Thursday, March 31.

BRUCE SPRINGSTEEN AND THE E STREET BAND entertain Monday, March 28, at Madison Square Garden in NYC. On Thursday their tour stops at the Pepsi Center in Denver. Next Sunday, they are on stage at the Chesapeake Energy Arena in Oklahoma City, OK.

JANET JACKSON takes to the stage Wednesday, March 30, at the Barclaycard Arena in Birmingham, UK. On Thursday she'll be in the spotlight at The 02 in London. On Saturday she performs at the 3 Arena in Dublin, Ireland.

JOHN PIZZARELLI stars at the Princess Theatre in Decatur, Alabama on Friday, April 1. On Saturday the show is at the Valley Performing Arts Center in Northridge, CA.

THE MOODY BLUES perform Monday, March 28, at the Belk Theater in Charlotte, NC. On Wednesday they are in the spotlight at the Louisville Palace Theatre in Louisville, KY. Thursday finds them at the Four Rivers Center in Paducah, KY. On April Fool's Day they star at the Horseshoe Casino in Robinsonville, MS. Saturday's gig is at the Beau Rivage Resort in Biloxi, MS.

ELLIE GOULDING celebrates April Fool's Day with a kid-you-not show at Rogers Arena in Vancouver, BC. On Saturday she is at the Key Arena in Seattle, WA. Next Sunday, April 3, she performs at the Moda center in Portland, Oregon.

VASSILY PRIMAKOV Russian pianist performs at Russian Ambassador's Residence in Washington, DC. Black tie optional with a Russian buffet afterwards. Performance April 1, 2016 as part of the Embassy Series.


FINAL OVATION


SHAWN ELLIOTT an actor and singer and husband to Tony Award winner Donna Murphy, died March 11, 2016 at his home in New York City. He was 79.

With a career spanning almost 60 years, he was a member of the original cast of Jacques Brel is Alive and Well and Living in Paris, and Broadway's City of Angels, and Marie Christine, Off-Broadway and regionally he appeared in Cyrano De Bergerac, Senor Discretion Himself, Teresa's Ecstasy, Hamlet, Who's Afraid of Virginia Woolf, and Man of La Mancha.

A lifetime member of The Actors Studio, Elliott received a 1998 ALMA Award for Outstanding Latino Cast for PBS' Foto-Novelas. In 2000, he was honored with the Rita Moreno Award for Excellence by the Hispanic Organization of Latin Artists (HOLA).

Born Eliezer Santiago Solis in Santurce, Puerto Rico, Elliott grew up in East Harlem where he first started singing in a community center production of Oklahoma! After changing his name, he went on to become an international nightclub performer and recording artist, touring with R&B star Lloyd Price. Before his career shifted to acting, Elliott recorded for such labels as Roulette Records, Atlantic Records and Decca/London, and had a #1 hit in Europe and South America with his 1965 cover of the Sir Lancelot song Shame and Scandal in the Family. He attended Columbia University and the Berklee School of Music.

His survivors include his wife of 26 years, actress Donna Murphy, brother Roland Elliott, three daughters Ivy Kaller, Justine McLaughlin, and Darmia Hope Murphy Elliott, and his grandchildren Christopher Kaller, Susan McLaughlin, Kaitlyn McLaughlin, Ava McLaughlin, and Lily McLaughlin, and great-granddaughter Cadence Kaller.

KEN HOWARD Emmy and Tony Award winner who was the president of SAG-AFTRA, died March 23, 2016 in Los Angeles, CA. He was 71.

Howard began his career on Broadway in Promises, Promises with Jerry Orbach. In 1970, he won a Tony Award as Best Supporting or Featured Actor (Dramatic) for Child's Play. Howard later starred on Broadway as Thomas Jefferson in 1776 and reprised the role in the 1972 film. Other Broadway appearances include the Seesaw in 1973 and The Norman Conquests. Howard portrayed several US presidents in the 1975 Broadway musical 1600 Pennsylvania Avenue and in 1976, appeared as Warren G. Harding in Camping with Henry and Tom in 1995. He has appeared in legitimate theater in many cities, most recently as Tip O'Neill in a one-man show According to Tip, at the New Repertory Theatre in Watertown, Massachusetts.

On television he starred as basketball coach and former Chicago Bulls player Ken Reeves in the television show The White Shadow. He won a Daytime Emmy Award in 1981 for his performance as the ideal father in the CBS afternoon special The Body Human: Facts for Boys.

He won a 2009 Primetime Emmy Award for Outstanding Supporting Actor in a Miniseries or a Movie for his role in Grey Gardens.

Howard was elected the 25th and final president of SAG in September 2009 and, after pushing for a merger with the American Federation of Television and Radio Artists, was re-elected in September 2011.

Howard is survived by his third wife, former stunt woman Linda Fetters whom he married in 1992. He is also survived by three stepchildren. He was previously married to Margo Howard (March 1977 - 1991), the daughter of Ann Landers and to actress Louise Sorel June 1973 - 1975). Those marriages ended in divorce.

PHIFE DAWG (MALIK ISAAC TAYLOR) was an American rapper and a founding member of pioneering hip-hop group A Tribe Called Quest died March 22, 2016 from complications related to diabetes. He was 45.

He had undergone a kidney transplant in 2008.

A Tribe Called Quest was honored in 2005 with a Special Achievement Award at the Billboard R&B Hip-Hop Awards in Atlanta.

GARRY SHANDLING actor, sitcom writer and ground breaking stand up comedian, known for his sitcoms It's Garry Shandling's Show and The Larry Sanders Show, died March 24, 2016 in Los Angeles. The Los Angeles Police Department reported that he suddenly collapsed and was rushed to St. John's Health Center in Santa Monica, suffering from a "medical emergency". He died of an apparent massive heart attack. He was 66.

Shandling won two British Comedy Awards, eleven CableACE Awards (seven for he Larry Sanders Show and four for It's Garry Shandling's Show), a BAFTA Award and was nominated for two Writers Guild of America Awards for The Larry Sanders Show. He also received three American Comedy Awards, two Satellite Award nominations, and in 2004 he was presented with the Austin Film Festival's Outstanding Television Writer Award.

Shandling hosted the Grammy Awards from 1990 to 1995, and the Emmy Awards in 2000 and 2004.

Shandling was never married. He shared an apartment with actress fiancée and onetime Playboy model Linda Doucett from 1987 until 1994.



















Next Column: April 3, 2016
Copyright: March 27, 2016 All Rights Reserved. Reviews, Interviews, Commentary, Photographs or Graphics from any Broadway To Vegas (TM) columns may not be published, broadcast, rewritten, utilized as leads, or used in any manner without permission, compensation and/or credit.
Link to Main Page
---
Laura Deni



For the snail mail address, please E-mail your request.
CLICK HERE FOR COMMENT SECTION