! >
Broadway To Vegas
  
 SHOW REVIEWS CELEBRITY INTERVIEWS GOSSIP NEWS

| | |
| --- | --- |
| | |
THE WOMAN IN WHITE CD - - THE DON QUIXOTE AT 400 - - MOONLIGHT AND MAGNOLIAS - - BROKEN ANKLE CRIPPLES SWEET CHARITY - - DAME EDNA: BACK WITH A VENGEANCE - - LIVE FROM LINCOLN CENTER - - CABARET ICON BOBBY SHORT DIES - - ROD STEWART PERFORMS SATURDAY IN LAS VEGAS - - DONATE . . . Scroll Down


THE WOMAN IN WHITE


Haunting, eerie - from the very first notes the listener is captivated into wanting to hear more. The set up of a train breaking down and the man forced to walk. One man with a vision that another man would appear.

The woman in white with a secret. A story told in full bodied, emotional arrangements that enthrall.

This new original cast recording from the London production makes a person want to see the show. It seems a good contention that those seeing the show would also want this two disc CD.

Music by Andrew Lloyd Webber and lyrics by David Zippel with a book by Charlotte Jones, this exquisite set is packaged with full libretto.

Released in Europe last November this side of the pond will have the opportunity to delight in this offering on May 24, the release date set by EMI Classics/Really Useful Records.

An unusual aspect of this original cast recording is that - instead of being recorded in a studio - the usual process - this show was recorded where it opened - at London's Palace Theatre which is equipped with an in-house recording studio linked to the theater's sound system. This unique original cast recording is actually the performance on opening night as captured by the body mics worn by the cast - infusing it with the energy and drama of a live performance.

The Woman in White centers on a dashing young man, employed as an art tutor to two half-sisters who live in their uncle's home.

The tutor who finds himself stranded at a remote railway cutting. In the darkness looms a woman, a mysterious figure dressed in white, desperate to share a chilling secret. Soon, the man and the sisters find themselves trapped in a web of betrayal and greed, victims of a seemingly flawless crime. Summoning their resources and courage, they unite against an ingenious villain, Count Fosco - played by Michael Crawford.

In The Woman In White, low villainy vies with high romance in a world where nothing is as it first appears and no one knows who can be trusted. A sinister secret is hinted at early on which is revealed only at the end.

The Woman in White was first serialized in a weekly magazine, All Year Round, created by Collins' close friend Charles Dickens. When the final installment was published in August 1860, it was so popular that lines formed around the block with eager folks desperate to buy it. Fans of the story included the Prince Consort, Gladstone, Thackeray and Dickens himself.

After the novel was published in book form on August 15, 1860, Woman in White mania gripped the country.

The public clamored to buy Woman in White bonnets and perfumes and dance the special Woman in White waltz.

From that day to this the novel has never been out of print.

It is both a Gothic melodrama and a modern psychological thriller, a love story to which a layer of unrequited love has been added for the musical.



Michael Crawford as Count Fosco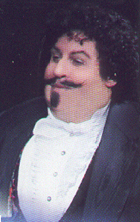 The cast in this London production includes Michael Crawford, who created the part of the Phantom of the Opera for Lloyd Webber in London and again on Broadway.

In this production an unrecognizable Crawford dons a fat suit and facial prosthetics to create a portly but charismatic villain Count Fosco alongside award-winning actress Maria Friedman as the courageous heroine "Marian." The cast also features Martin Crewes as "Walter Hartright," Angela Christian as "Anne Catherick" (the Woman in White), Oliver Darley as "Sir Percival Glyde," Jill Paice as "Laura Fairlie" and Edward Petherbridge as "Mr. Fairlie."

Webber and Zippel shine in this musical creation which is equal to Phantom in musical dramatics. Trying Not To Notice with the beautifully blending voices of Maria Friedman, Martin Crewes and and Jill Paice. The dramatic love song I Believe My Heart featuring Crewes and Paice. The haunting and beautiful All For Laura showcasing the gorgeous voices of Friedman and Angela Christian. Evermore Without You featuring Martin Crewes and If Not For Me For Her, performed by Maria Friedman. Webber and Zippel are known for their ability to tell a story in song - punctuating the drama with a dash of pithy, comedy relief. Count Fosco's sassy rendition of You Can Get Away With Anything. You can get away with anything/ it all comes to style; You can have your cake and eat it/ the love of those you betray; There is only one thing one has to have /one has to have no shame.

With an orchestra conducted by Stephen Brooker, the musicians include; Andrew Rapps, Andy Vinter, Ros Jones, Julian Poole, Steve Russell, Julia Graham, Tony Woollard, Richard Cookson, Ian Rathbone, Andy Findon, Matthew Draper, Richard Addison, Dave Lee, Richard Ashton. Sylvia Addison was in charge of orchestra management for Music Solutions.

The music was supervised and conducted by Simon Lee. Engineered by Robin Sellars. Protools engineer is Yann McCullough. Keyboard programming by Stuart Andrews. Additional Engineering was provided by Tim Clark. Mastered at Abbey Road Studios in London.

The Woman In White opens in November at Chicago's La Salle Bank Theatre.

Crawford had to pull out of the show, suffering from viral colitis, which hit him hard in December following a bout of gastric flu. Since that time the part of Count Fusco has been played by Michael Ball. Crawford is now expected to make his return to the stage on May 2. Ball will kick off a UK concert tour in May. No official casting has been announced but it is widely rumored that Maria Friedman will make the jump across the pond.



Broadway To Vegas is supported through advertising and donations. Priority consideration is given to interview suggestions, news, press releases, etc from paid supporters. However, no paid supporters control, alter, edit, or in any way manipulate the content of this site. Your donation is appreciated. We accept PAYPAL. Thank you for your interest.


SPREADING THE WORD


THE DON DON QUIXOTE AT 400

Mario Cantone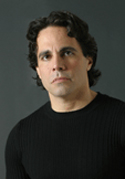 Daphne Rubin-Vega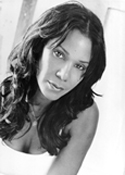 Music by Julie Lyonn Lieberman featuring Mario Cantone and Daphne Rubin-Vega.

With Edith Grossman's brilliant new translation of Miguel de Cervantes' novel as a springboard, Writers in Performance explores one of Literature's truly beloved characters, his inimitable sidekick Sancho Panza, and the peerless Dulcinea.

Ms. Grossman will introduce this theatrical celebration of a masterpiece in its 400th year.

By permission of Harper Collins Publishers Inc.

Part of Manhattan Theatre Club's Writers In Performance Series. April 4 at NY City Center Stage I.

MARK HAYWARD: EINSTEIN'S BIKE, OR WHY I STARTED WEARING A WATCH On the eve of daylight savings, Mark Hayward will discuss how changing perceptions of time and time-measuring devices have influenced sports, fashion, and other aspects of popular culture. Hayward, director of museum project development for the exhibition design firm BRC Imagination Arts, is former head curator and director of collections for the Museum of Science and Industry in Chicago where he organized a new permanent exhibition on the subject of time. Saturday, April 2, at the SkirballCenter in Los Angeles.


SWEET CHARITY


DAME EDNA: BACK WITH A VENGEANCE Dame Edna, the "incomparable international housewife, megastar and guru, storms back to Broadway in her all-new extravaganza" and will give her Special Performance for The Actors' Fund. Sunday, April 3 in New York.


OTHER PEOPLE'S MONEY


SWEET CHARITY which was set to begins Broadway previews on April 4 has canceled. The $7.5 million production has been on life support ever since star Christine Applegate broke her right foot during a March 11 performance in Chicago, Broadway veteran Charlotte d'Amboise took over for the show's 10-day run in Boston which closes this evening.

"I know I speak on behalf of my partners when I say how deeply proud we are of everyone who worked on this production," Producer Barry Weissler said a statement released Friday. "However, our weak sales on the road and in New York have left us with little choice other than to make the painful but fiscally responsible decision to close the production in Boston."



Marjorie Gunner, President Emerita of Outer Critics Circle, will be honored for her 25 years of outstanding leadership at a reception April 5th at Tony's DiNapoli Restaurant in New York City. Hosts are Acting President of OCC Audrey Reuben and Tony's DiNapoli.



BLITHE SPIRIT

Stephanie Cole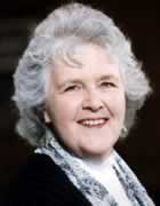 welcomes Stephanie Cole to the London cast as Madame Arcati. She'll takes over the role from Penelope Keith on April 2. Best known to American audiences as Diana Trent in the 90s BBC TV series Waiting for God, which is currently airing in America on many PBS stations.

In Blithe Spirit Cole joins Joanna Riding (Ruth Condomine), Michelle Terry (Edith), Aden Gillett (Charles Condomine), Derek Hutchinson (Dr Bradman), Barbra Kirby (Mrs Bradman), Amanda Drew (Elvira). The Noel Coward comedy is directed by Thea Sharrock, designed by Simon Higlett, lighting by Peter Mumford, and sound by Gareth Fry.

The play centers on author and socialite Charles Condomine and his second wife Ruth decide to hold a seance as an after dinner entertainment. Their lives are soon turned upside down when the wildly eccentric medium Madame Arcati inadvertently conjures up the ghost of Charles' deceased first wife Elvira, who forthwith begins a blithe and spirited campaign to reclaim her husband!

Savoy Theatre in London.

MOONLIGHT AND MAGNOLIAS By Ron Hutchinson. Directed by Lynne Meadow.

The legendary producer David O. Selznick is in the midst of filming Gone With The Wind, but he has one tiny problem. He doesn't have a script. Can he coax a great screenplay out of a Tinseltown scribe...in just five days?

Douglas Sills plays the producer David O. Selznick. Matthew Arkin is the screenwriter Ben Hecht, David Rasche plays the director Victor Fleming, and Margo Skinner is cast as Miss Poppenghul, a secretary. Production opens March 29 at City Center in NYC.

STEPHEN SONDHEIM AND JAMES LAPINE'S PASSION with Patti Lupone, Audra McDonald, and Michael Cerveris, directed by Lonny Price. Live from Lincoln Center, Thursday, March 31 on PBS.

PURLIE based on Ossie Davis' 1961 play Purlie Victorious, will star Blair Underwood, in the title role. Also in the star studded cast are Tony Award winners Anika Noni Rose and Lillias White, as well as Doug E. Doug. The Encores! production of the Tony and Grammy awarding winning Purlie will run from March 31 to April 3 at City Center, NYC.

THE FALSE SERVANT translated by Kathleen Tolan and directed by Kulick, starring Martha Plimpton, Bill Buell and Paul Lazar.

Lust, avarice and a healthy dose of cross-dressing are all on display in this sly 18th century romp where a young girl (Plimpton) dresses as a man to learn more about her husband to be. What she discovers bends everything from gender to our most cherished notions of love. March 30 through May 8 at the Classic Stage Company in NYC.

GOING TO ST. IVES the New York premiere of the play by Leo Blessing. Directed by Maria Mileaf.

A tension-packed play that pits individual responsibility against the power of the state. The mother of a monstrous dictator in sub-Saharan Africa visits an English eye surgeon. Her health's an issue, but a much larger question looms: what can they do about her son? Blessing's 2-character play stars Tony Award-winner L. Scott Caldwell and Vivienne Benesch. Performances at Primary Stages in New York through April 20.

THE PRODUCERS the biggest Tony Award-winner in Broadway history comes to the Jackie Gleason Theatre as part of the Broadway in Miami Beach series. Directed and choreographed by five time Tony Award-winner Susan Stroman. March 29 - April 3.

INDEX TO IDIOMS a world premiere by Deb Margolin - her first new solo piece in four years.

Index To Idioms is a lyrical text that takes place on the collapsible boundary between fiction and memoir. It investigates parenthood from a particularly feminine vantage point, and is a love song to the body in pleasure, in illness and in the profound and singular utility of Motherhood. The young son of a suburban woman comes home from school with a list of English idioms from his language arts class. His Mother takes the list and decides that she will use her solitary moments and this list of idioms to tell the story of her life. It is a life that belongs only partially to her, and for the rest belongs to her young son and daughter, to her work as a mother and as a writer for the theater, and to the humorous, cruel or random circumstances that possess any life. Each brief tale is headed by one of the idioms on her sonís list. As the idioms mount up, we learn of the Motherís own suburban childhood, of her coming to consciousness as a sexual and intellectual young woman, and of her discoveries of the body, in childbirth, in performance, and in tango with a charismatic and moody mortality.

Directed by Merri Milwe with video and lighting design by David Szlasa. Performances will begin at The Culture Project, in Manhattan on Thursday, March 31 and the official opening performance is set for Sunday, April 3.

SAEKO ICHINOHE DANCE COMPANY will have a 35th Anniversary Celebration on Thursday, March 31, at The Kaye Playhouse at Hunter College in New York City. The program will consist of a Retrospective selected from dances performed during the past 35 years with guest performers as well as a premiere. The lighting design is by Chenault Spence and the costume design by Yukie Okuyama Carol Vollet Kingston and S. Horishige.


| | | |
| --- | --- | --- |
| | | |
WHO'S WHERE


U2 on stage in two locations this week. On Monday and Wednesday March 28 and March 30 they are center stage at the San Diego Sports Arena in San Diego, CA. On Friday they open a two night gig at Arrowhead Pond in Anaheim, CA.

EAGLES star the Bell Centre in Montreal, OC on Monday, March 28. Their next stop is the Air Canada Centre in Toronto on Tuesday. On Thursday they begin a two nighter at the Continental Airlines Arena in East Ruthford, NJ. Next Sunday the performance is at the Nassau Coliseum in Uniondale, NY.

ELTON JOHN returned to Caesars Palace in Las Vegas on March 29 with performances through April 10.

THE NEW YORK POPS PRESENTS FRANK LOESSER: THE MOST HAPPY FELLA Skitch Henderson, Founder and Music Director. Rob Fisher, Guest Conductor. Catherine Wilson, Piano. Vocalists; Brent Barrett, Susan Derry, Noah Racey, and Emily Skinner. Program to include music from Guys and Dolls, The Most Happy Fella, How to Succeed in Business Without Really Trying, and Hans Christian Andersen. Friday, April 1 at Stern Auditorium in Carnegie Hall, NYC.

BILL COSBY getting laughs - no foolin' - April 1 at Mandalay Bay in Las Vegas

ROD STEWART who finally won a Grammy Award, will be performing April 2 at the Grand Garden of the MGM-Grand Hotel in Las Vegas.

DURAN DURAN bring their talents to the Veterans Memorial Auditorium in Columbus, Ohio on Monday, March 28. On Tuesday they are on stage at the Wolstein Center at CSU in Cleveland, Ohio. Wednesday finds then at Turning Stone Casino in Verona, N.Y. Friday the performance is at the Agganis Arena in Boston and on Saturday they can be enjoyed at the Wachovia Spectrum in Philadelphia.


FINAL OVATION


BOBBY SHORT

Bobby Short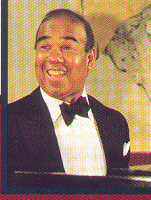 80, one of the world's greatest cabaret performed died last Monday in New York City. The cause of death was leukemia.

The legendary bon vivant was born in Danville, Ill., on Sept.15, 1924. Always the performer, he was playing piano for money at age nine, singing songs like Ellington's Sophisticated Lady. By the time he was 12 he was on tour as The Miniature King of Swing, playing Manhattan nightclubs and the Apollo Theatre. In 1968 the New York icon first performed at the Carlyle Hotel - a gig that lasted 36 years.

He also was a White House regular, playing for Presidents Nixon, Carter, Reagan and Clinton.

He gave a special meaning to the lyrics of Irving Berlin, Cole Porter and Jerome Kern. Short wanted his audience to leave in a good mood. He succeeded. Nobody ever left disappointed or sad.

A lifelong bachelor, Short is survived by his brother Reginald and his adopted son Ronald, both of California.
















Next Column: April 3, 2005
Copyright: March 27 2005. All Rights Reserved. Reviews, Interviews, Commentary, Photographs or Graphics from any Broadway To Vegas (TM) columns may not be published, broadcast, rewritten, utilized as leads, or used in any manner without permission, compensation/credit.
Link to Main Page
---
Laura Deni


CLICK HERE FOR COMMENT SECTION