! >
Broadway To Vegas
  SHOW REVIEWS     CELEBRITY INTERVIEWS     GOSSIP     NEWS 
ACADEMY AWARD GLITZ


Few are sitting around waxing over the lighting angles or the acting ability of the Academy Awards nominees, winners or presenters. Rather, the center of the universe is fixated upon what really is important in LaLaLand - who wore what, how they got it and who went to what party.



MELANIE GRIFFITH will wear a $20,000 pair of hose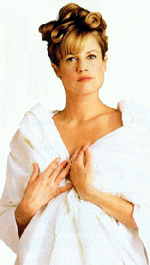 Haines Hose got the leg up on Melanie Griffith. The leggy beauty put her stems into a $20,000 pair of custom made nylon hose with hand set diamonds.

Van Cleef and Arpels call it their Cinderella Policy. All jewels they lend must be returned by noon the next day. Tonight they are lending out more than $16 million worth of sparkles. They've only had one bad experience. It seems one year they draped in diamonds a super model who went to one too many Oscar parties and had a tough time waking up by noon the next day. The jewelry gendarmerie rousted the beauty who managed to get the gems returned by 3:00 p.m.

Scott Fowler, of the new hit Broadway musical Swing!, currently playing at the St.James Theatre, NYC, will be featured in Gap's new West Side Story ad campaign, set to premiere during the Oscar telecast. Fowler dances the role of Riff in the commercials.



.

During tonight's Awards, the Gap will air three commercials based on West Side Story, which opened on Broadway in 1957. The spot recreates Jerome Robbins' original choreography fore the songs America, Cool and The Mambo. For the advertisements, the Sharks and the Jets have been replaced by the Jeans and the Kakis. In the final Mambo spot, the Jeans and the Khakis collide in a dance-off in which they ask, "Are you a jean or a khaki?"

Chances are neither will be worn by those attending the various highfalutin' Oscar parties.

Elton John/In Style's Oscar watching party is a major happening. He's got some neat giveaways. The two people who manage to guess correct Oscar winners in the most categories will carry home some added weight. Chopard is giving them each a watch and we're not talking Mickey Mouse. One is the Happy Diamond watch set with more than 70 black and white diamonds valued at $30,000, and the other is an Imperiale watch for men valued at $25,000.

California Gov. Gray Davis and his wife, Sharon will host the Rolling Stone Magazine Oscar party at the original Spago restaurant in Hollywood. Lighting up that affair will be Haley Joel Osmet and Michael Clarke Duncan

In Las Vegas an official Oscar party - sanctioned by the Academy of Motion Picture Arts and Sciences - is taking place at Caesars Palace. That benefits the Arthritis Foundation. Among the stars walking down the red carpet are Chuck Norris, Tom Arnold, Meredith Baxter, David Cassidy, Sheena Easton and Wayne Newton.

Party on and don't forget to return the jewelry.


3,000 MILES TO GRACELAND
KEVIN COSTNER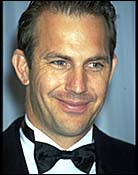 3000 Miles to Graceland is a movie that's been filming in Las Vegas for the last two weeks. It's about a bunch of ex-cons who plan to rob a casino. They figure the best time to pull off the heist is during a convention of Elvis impersonators. Dressed up as one of them, the perpetrators hope to blend right into the crowd.

The flick stars Kevin Costner, Kurt Russell, Christian Slater, David Arquette. Bokeem Woodbine Kevin Pollack. Seeing that group dressed in spandex and sequins is worth the movie admission price. Primarily shooting at the Riviera Hotel, crowds were thrilled to see Costner, Slater, Russell, Arquette and Woodbine in their sequined and jeweled Elvis outfits. Tight security kept the fans at a distance, though one or two broke through and held up shooting. An added attraction that nobody knew about was a cameo appearance by Paul Anka as a pit boss.



CHRISTIAN SLATER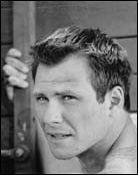 When the stars aren't dolled up as Elvis they've been making like tourists. Christian Slater brought his family to town and was spotted at the O show at the Bellagio Hotel and then checking out the white lions at Siegfried and Roy's Magic Garden at the Mirage.

Goldie Hawn - that's Kurt Russell's significant other - came with the kids. They were joined by Kevin Costner to help surprise Bruce Willis on his 45th birthday at the MGM Grand. Wayne Newton showed up to surprise the birthday boy by singing Happy Birthday.

Kevin Pollack proved his acting ability helps him with his poker face. He spent his free time in the poker room of the Bellagio playing 7 card stud.

Today the cast packs up and the filming moves to Vancouver. The picture is scheduled to open by Christmas.


DOVE DROPPINGS, KOTEX AND ROSE


In the hit London play Rose - now transferred to New York's Lincoln Center, Olympia Dukakis portrays a survivor in a sharply drawn portrait of a feisty Jewish woman.

For Dukakis the role is a natural fit.



OLYMPIA DUKAKIS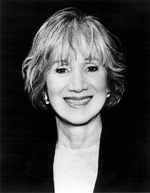 As a child in a production staged by her Greek immigrant parents, she portrayed "the spirit of young Greece" - releasing caged doves, which in turn released themselves on the audience.

"I should have known then what show business was about - but I stayed on stage," she joked.

She also needed a sense of humor when - as an adult - in trying to fill out the hip area of her costume she got creative. "I padded my behind with Kotex before going on stage, and one fell out during the play!"

She carried on, eventually carrying off the Oscar for her role in Moonstruck. She also garnered accolades for Steel Magnolias, Mr. Holland;s Opus, Look Who's Talking, The Cemetery Club, Dad and lest we forget her foray into parody. In Mafia she played a flatulent old biddy who passed enough gas to literally blow up a building in the film's improbable finale. "Hey, the role was fun. What more can I say?"

In assuming the title role in Rose, Dukakis made her British theatre debut winning raves. Now transferred to America, the production is in for only 55 performances, though Mat 20. Written by Martin Sherman, directed by Nancy Meckler with set designs by Stephen Lewin, lighting by Johanna Town, sound by Salem and Scot Anderson.



Broadway To Vegas is supported through advertising and donations. Priority consideration is given to interview suggestions, news, press releases, etc from paid supporters. However, no paid supporters control, alter, edit, or in any way manipulate the content of this site. Your donation is appreciated. We accept PAYPAL. Thank you for your interest.


STEPPING UP AND SPEAKING OUT


MINNELLI ON MINNELLI

LIZA MINNELLI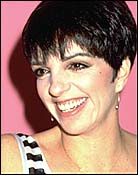 John Neeland spent twenty years as a comedic and stage performer before going legit. He's currently the Director of Publicity for the Riviera Hotel in Las Vegas. An avid Liza Minnelli fan since the days when he was employed by ABC and AFTRA and they both frequented the original Studio 54 in New York, Neeland was eagerly anticipating getting his hands on Liza's latest CD Minnelli On Minnelli taped during her New York run - a show which Liza is now taking on the road.

"I want that CD NOW!" complained Neeland who was irked that stores told him they had the CD on order. "I finally called Odyssey Records and they had a few Minnelli On Minnelli CD's left. I asked them to hold one for me. They did," reported Neeland who paid the full $17.99 plus tax retail price. He happily carted his prized purchase home.

"I've just spent the night listening to it. But . . . am I disappointed!" he complained. "I didn't care for some of the original arrangements. I'm a Liza fan from way back to Best Foot Forward days. I don't know what I was expecting. Let's put it this way; I was expecting Liza at Carnegie Hall and feel I got Liza playing The San Remo in Las Vegas."

THE DUELING PIANOS For more than two decades Ginny Prior was a popular California radio personality. After an absence of several years she recently visited Las Vegas. One of her stops was the New York New York Hotel where she caught an act called The Dueling Pianos. They sure hit a sour chord with her. As we drove her to the airport we requested that she file us her opinion.



.

"The acoustics are tinny and the amplified pianos will give you a dueling migraine. The co-ed pianists were talented enough, but their voices were so hoarse from screeching out their songs - they should have been hailing a cab on Park Avenue. The duo had one volume level - earsplitting and the electric pianos were turned up so loud, the sound was distorted. If you like a place where you can actually enjoy the singing, one where the olive won't vibrate off the skewer in your martini glass, this is probably not the place for you."

FROM 14 YEAR OLD BRIDE TO SCREEN LEGEND - JANET LEIGH TO BE HONORED

The actress famous for getting stabbed repeatedly in a shower in Alfred Hitchcock' s Psycho will be honored during the Lake Tahoe Pioneering In Film Festival April 7-9 at Harvey's Casino, Lake Tahoe, Nevada.



JANET LEIGH

During the tribute attendees can expect Leigh to stress the importance of film preservation. The 72-year-old star is an avid supporter of saving the celluloid. Last week Leigh was in Fargo, North Dakota where she kicked off the Library of Congress American Movie Classic Film Preservation Tour. She told about her shock in re-watching her first movie The Romance of Rosy Ridge fifteen years ago.

"When it came on the screen, I wanted to cry. You could see it, but the print was in such horrible, deplorable condition. The shock hit me that my previous movies weren't invincible."

At the Tahoe festival Leigh will be honored with the showing of Psycho and The Manchurian Candidate - each of which set unsurpassed movie standards.

In her book Psycho: Behind the Scenes of the Classic Thriller by Harmony Books, Leigh analyzed The Manchurian Candidate as "probably the most difficult role I ever did. I think the film was too much for people when it first came out. It was just too hard to accept that kind of manipulation and evil. And now, I'm sorry to say; it's easier for people to understand it," wrote Leigh referring to her character of Rosie. "She is essentially plunked down in the middle of the script. And she's spouting non sequiturs and you don't know whether she's a red herring or whether she's a good guy or a bad guy. To articulate words that mean nothing, and say something else with your eyes, was very difficult."

Her role in Psycho will forever define both the industry and Leigh. It made on screen history as one of the darkest movies ever made, one that revised the movie standard for horror and suspense in films. The bathroom in which the shower scene took place even had a working toilet - a shocking revelation to American filmgoer's eyes. It was also the first movie in which the star was viciously killed in the beginning third of the story.

"It was a black and white film that did not show nudity, that did not show a weapon penetration, and that did not show sex. Everything was presented so that the audience imagined what was happening and just put in the picture what isn't even there.

Although Hitchcock used a body double to set the lighting and camera angles, it was Leigh in the all-together taking that famous shower. Flesh colored moleskin covered up strategic body parts. A long standing rumor was that Hitchcock changed the temperature of the water falling on Leigh from warm to freezing cold, so she would react with an expression of shock and horror. It's a charge that Leigh vehemently denies.

"Not true! In fact, the water was so warm that it would melt the glue that held up the moleskin and occasionally the prurient crew got an eyeful."



This famous scene from Psycho took a week to shoot and involved 45 takes.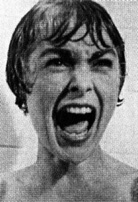 It wasn't just a quick dip in and out, either. That shower scene took seven days of filming, involving 70 takes for a 45-second movie murder scene. "I spent seven days under that shower head," declared Leigh.

"The editing and music were so dramatic that even though you never saw anything you'd swear you saw the knife ripping her flesh," said Leigh.

It's a movie that has permanently affected Leigh's life.

"My mother didn't shower for years after seeing that movie and I still don't. If I'm staying in a hotel or at a friend's house where only a shower is available I panic. I make sure the doors and windows are locked and I leave the bathroom door open and shower curtain open. I'm always facing the door, watching, no matter where the shower head is.

Leigh who was then Jeannette Helen Morrison, grew up in Stockton, California where "everybody knew each other. You never locked your door. I remember playing kick the can at the water works. It was an ordinary kind of growing up."



JANET LEIGH as a starlet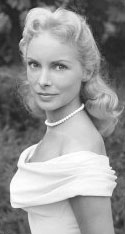 Except for the time she ran away to Reno, lied about her age, getting married at the age of 14, to her boyfriend Kenny.

The star explained that she had been "a healthy young girl with normal awakenings and at that time you didn't "do it" before you were married." Her outraged parents chased them down and had the marriage annulled the next day. She never saw Kenny again.

Her marriage to Tony Curtis lasted 11 years and produced daughters Kelly and Jaimie Lee Curtis.

She became famous when, in 1946, she was a student at the College of the Pacific in Stockton, when she visited her parents at a ski lodge where they were working. Her father took her photo, which actress Norma Shearer saw on a ski trip. The star sent it to Lew Wasserman, head of the talent agency at MCA. He showed it to MGM, which sent for Jeanette and signed her to a $50 a week contract after changing her name to Janet Leigh.



JAMIE LEE CURTIS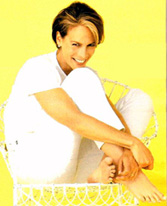 Leigh's attendance at the Lake Tahoe Film Festival is expected to be standing room only. "This is a real coup for us to be able to secure a star like Janet Leigh," stated Denise Sloan, executive director of the festival. "She's been in more than 60 films, many of which are in AFI's top 100 films of the century."

Sloan and festival co-founded Claire Fortier are hoping that Jamie Lee Curtis will be able to attend and conduct and interview with her mother.

Sloan hopes this begins an annual mother/daughter or father/son tribute interview session at future festivals.

"It would be neat is we could get Debbie Reynolds and Carrie Fisher one year and Donald Sutherland and Keifer Sutherland the next."

Other events at the Tahoe Film Festival include a montage retrospective on the history of Hollywood, opening and closing night galas and a wrap party.

VAROOM VAROOM


Las Vegas is becoming quite the racing town with the Las Vegas 500 K 312-mile race at the Las Vegas Speedway slated for April 22. Reigning CART season champion Juan Montoya is preparing for Indy on March 29-30 in Sin City on the one-and-one-half mile tri-oval.



AL UNSER, JR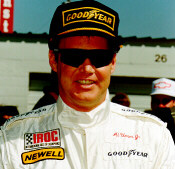 Getting ready to return to Las Vegas is Al Unser, Jr. While participating in an autograph session at the Arizona Center in Phoenix, following his ninth place finish, the winner of 31 Indy car races said, "We just need to go from here and get ready for Vegas. We also have Indy coming up, so we need to stay focused and try to win some races."

Drivers and fans alike are hanging out at the NASCAR and other automotive themed eateries that have sprung up all over Las Vegas.

The Las Vegas Cyber Speedway attached to the NASCAR Cafe is a 40,000 square foot facility that offers virtual reality stock car racing that simulates movement, sound and vision. The CyberSpeedway utilizes a giant wraparound screen to make you feel like you're part of the action. There is also a pit stop show where employees demonstrate what happens when an actual pit stop occurs by jacking up the car, changing tires and refueling. It's a timed event where employees compete against each other.

There are interactive rides plus two 24-seat 3-D theaters. Cost to ride the NASCAR simulators is $8 and admission to the 3-C theaters is $3.

SWEET CHARITY


READING ROCKETTES When they're not high-kicking they're reading. Four young dancers with the Flamingo Las Vegas' Great Radio City Spectacular went to the John. R. Beatty Elementary School in Las Vegas to take turns reading from The Silver Slippers, Elizabeth Koda-Callan's classic story of a little girl who learns to believe in herself with the gift of an elegant pair of silver ballet slippers.

Rockettes Marque Munday, Bridget Parker, Susan Henderson and Rachael Sellars-Montoya had as much fun reading to the fifth graders as the youngsters did listening to the dancers read and then answer questions about their lives performing as a world famous Rockette.

Canadian-born Sellars-Montoya said her dancing at the Flamingo has kept her apart from her family back home. "I miss my little family," she said wistfully. "And I love kids. This gets me involved with them again."

The Great Radio City Spectacular, starring the 22-long legged Radio City Rockettes, performs at the Las Vegas Flamingo Hilton Hotel, in the only traditional dinner show remaining on the Las Vegas Strip. Full course meals are ordered from a complete menu at the early shows. The late performances are the traditional cocktail shows.

ELTON JOHN AND MARLO THOMAS receive top honors at GLAAD'S annual Media Awards on April 2 at the Hilton Hotel, NYC. Kathy Griffin hosts this Gay & Lesbian Alliance Against Defamation event with Bebe Neuwirth opening the festivities with a Broadway number. Other stars slated to appear include Kevin Bacon, Lil' Kim, Julianne Moore, Cynthia Nixon, and Brooke Shields.

THIS IS YOUR SONG: BROADWAY SINGS ELTON JOHN - it seems this guy is everywhere. On April 3 he'll be at the New Amsterdam Theater in NYC for a benefit for Broadway Cares. John will perform as well Betty Buckley, Linda Eder and Andrea McArdle.

OTHER PEOPLE'S MONEY


NICK CARTER

Serving those special clothing needs nationwide



one of the heartthrob Backstreet Boys and his parents have purchased a 10,000 square foot home on 100 acres in Santa Ynez Valley, Ca. The little cottage cost $3.3 million. Since Nick, now 20, and his cronies formed Backstreet Boys in 1993, the group has become the world's biggest-selling boy band in 1999 with their album Millennium.

THEATER CLOSINGS Five off-Broadway theaters on West 42nd Street in NYC have shuttered and are waiting for a wrecking ball to pound them down. Those biting the dust are; the Judith Anderson, Samuel Beckett, Harold Clurman, Theater Row and Intar Theaters. They are to be replaced by a complex containing both theaters and an apartment tower. The project has been a subject of heated controversy.



AIDA opened on Broadway at the Palace Theatre with seemingly every star within a 150 mile radius attending including; Barry Boswick, Michael Eisner, Heather Locklear, Susan Lucci, singer Lulu, Law and Order star Jesse L. Martin, John Mc Daniel who is Rosie O'Donnell's musical director and sidekick, Rosie of course, Richie Sambora and Barbara Walters.

The stars loved the show; the critics had mixed feelings.

The production stars Adam Pascal as Radames, Heather Headler as Aida, and Sherir Rene Scott, as the Egyptian princess Amneris. Music by Elton John, music by Tim Rice. Book by Linda Woolverton, Robert Falls and David Henry Hwang. Cast includes; John Hikok, Damian Perkins, Tyrees Allen, Daniel Oreskes. Sets and costumes by Bob Crowley; Choreography by Wayne Cilento. Directed by Robert Falls.

FAME at the Brown Theatre, Houston, TX through March 26.

WIT the Kansas City premiere of Margaret Edson's 1999 Pulitzer Prize winning drama. Unicorn Theatre, Kansas City, through April 2.

THE COMPLETE WORKS OF WLL SHKSPR (ABRIDGED) is currently the longest running comedy in London's West End theater district, opening March 7, 1996, and booked at least through Oct. 1, at the Criterion Theatre. In 1987 the Reduced Shakespeare Company took the Bard of Avon's admonition about brevity being the soul of wit, and crammed 37 of the master playwright's plays in around 100 minutes of zany fun.

GREAT RUSSIAN MAMMOTH EXHIBITION traveling exhibit of mammoth and other Ice Age mammal fossils on loan from the Paleontological Institute of the Russian Academy of Sciences in Moscow, through April 16, Crown Center Shops, Kansas City, Mo.


WHO'S WHERE

RODNEY DANGERFIELD doing well following double bypass surgery in Los Angeles. He was rushed to a Las Vegas hospital following his engagement at the MGM-Grand and then transferred to Los Angeles. He did not suffer a heart attack and after his hospital ordeal has a wealth of new no respect material.

ANDREA BOCELLI with the 78-piece Symphony Orchestra in tow, the Italian tenor will perform for the first time in Atlanta, GA at the Phillips Arena.

PAVAROTTI with Leone Magiera at the piano. April 2 at the Eisenhower Hall Theatre at West Point, NY.

ANDRE PREVIN conducts The Symphony Orchestra of The Curtis Institute of Music featuring Jaime Laredo on the violin, in a 75 anniversary celebration. Carnegie Hall March 30.

JOSE CARRERAS in recital Friday, March 31 at Carnegie Hall, NYC.

BRITNEY SPEARS performs March 29 at Greensboro Coliseum, N.C. Tickets $27.50 to $35.



Low Cost Printing Nationwide



MARIAH CAREY made in Las Vegas debut at the Thomas & Mack Center and introduced her dog, Jack, to the crowd.

DAVID CLAYTON THOMAS AND BLOOD, SWEAT & TEARS a dominate force in jazz-rock music for the past three decades, appear at the Stardust Hotel, Las Vegas March 31-April 1. Tickets $44.95.

THE JUDDS that's the mother daughter reunion, step on stage March 30 at the Raleigh, N.C. Entertainment and Sports Arena.

CARLY SIMON AND DJVAN GASPARYAN in a CD release event for the upcoming album, Cosmopoly. Joe's Pub, NYC March 30.

CHELY WRIGHT at the Pavilion at Boise State, Boise, ID. March 28.

MICKEY ROONEY at the Morrison Center, Boise, ID March 28.

GRAND OLE OPRY stars Porter Wagoner, Jean Shepard, Little Jimmy Dickens April l7 and 8 at the Spirit Lake Casino, in rural Devils Lake. Tickets $15 in advance $17 day of show. (800)WIN? U-BET.


THIS AND THAT

PRAIRIE OYSTERS is what Midwesterners call them. By any name they're bull testicles - which is a little redundant, since female cows don't have testicles. Anyway, Southern California stars are now calling the deep-fried testicles the new culinary delight. Beverly Hills restaurateur Al Micallef asserts that Tom Selleck, Oliver Stone and Francis Ford Coppola are just a few of the superstuds who are wrapping their lips around the testicle treat offered at his Reata restaurant. They are listed on the menu as "calf fries," and when the customers find out what they're really eating, not one person has gotten "testy" about it.



Mention BROADWAY TO VEGAS for Special Consideration
Call (800) 942-9027









Next Column: April 2, 2000
Copyright: March 26, 2000. All Rights Reserved. Reviews, Interviews, Commentary, Photographs or Graphics from any Broadway To Vegas (TM) columns may not be published, broadcast, rewritten, utilized as leads, or used in any manner without permission, compensation and/or credit.
Link to Main Page
---
Laura Deni


CLICK HERE FOR COMMENT SECTION