! >
Broadway To Vegas
  
  REVIEWS INTERVIEWS COMMENTARY NEWS

| | |
| --- | --- |
| | |
BROADWAY'S FROZEN WILL WARM HEARTS SHOW REVIEW - - SEAN PENN AND ROBIN WRIGHT'S FORMER BABYSITTER TO BAKE PRINCE HARRY AND MEGHAN MARKLE'S WEDDING CAKE - - FOREVER PLAID IN BENEFIT CONCERT - - THE LATIN GRAMMY CULTURAL FOUNDATION - - BUDGET ALLOCATION FOR MUSIC PRODUCERS LAUDED - - FEDERAL ARTS PROGRAMS RECEIVE INCREASES - - JESUS CHRIST SUPERSTAR LIVE IN CONCERT - - JOHN LEE HOOKER: KING OF THE BOOGIE EXHIBIT - - DONATE . . . Scroll Down





Copyright: March 25, 2018
By: Laura Deni
CLICK HERE FOR COMMENT SECTION


BROADWAY'S FROZEN WILL WARM HEARTS


Kids fell in love with the movie, creating a box office bonanza. The younger set is also the barometer as to whether the Broadway show will succeed. The financial bottom line is - 'Will a 10-year-old like it?'

Have you ever heard a bunch of little girls squeal?

Frozen could be in place longer than the Arctic ice shelf.

Based upon the animated film, which was based upon the Hans Chrisitian Andersen fairy tale, Frozen has opened on Broadway at the St. James Theatre.

While the 91-year old St. James theatre was scheduled for a renovation prior to Frozen, properly accommodating the snow and ice inspired production was the focal point of the glorious and significant changes made to the venue. The St. James is now a glacial wonderland. However, the stage is still a stage and that does present movement restrictions.



Caissie Levy as Elsa and company. Photo by Deen van Meer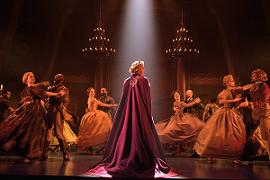 One might wonder if the production could live up to both the hype and the movie. Or, my personal expectations. After all, ever since I saw the movie on television followed by the Olaf feature, I've had a crush on Olaf. He's adorable and delightful. I was afraid the Broadway production might ruin "my" Olaf.

As for "my" Olaf, Greg Hildreth is the human puppeteer behind the snowman of my dreams. The creation and implementation of Olaf/Hidreth reminded me of the award winning BBC children's show Moone Boy in which Sean (Chris O'Dowd) is the imaginary friend of 12-year-old Martin Moone. Both Martin and his imaginary friend dress alike, make the same moves, with the imaginary friend offering an occasional gesture or pithy comment. The same holds true for Olaf's human counterpart, who has some appropriate facial expressions and pointed statements.

I meant to be emotionally faithful to Olaf - I really did. I still am - sort of. You see Sven came into my life. I've been smitten ever since he swayed out on stage. He's more than adorable. I'd take him home as a pet - except - as the lyrics to the show's song Reindeers Are Better than People points out ""Reindeers are better than people … but people smell better than reindeers").

While neither Olaf nor Sven are the stars of the show their contribution is vital. So is the music. The popularity of Frozen is guaranteed because of Let it Go.

Anybody who sees the Broadway show will already know the story-line about two royal sisters who are opposites in so many ways. The elder, Elsa (Cassie Levy), has the power to freeze anything in her path. Even the girl's parents King Agnarr (James Brown III) and Queen Iduna (Ann Sanders) perish attempting to find someone or something to stop Elsa's powers. They sallied forth only to die at sea which is quickly but effectively brought to the stage by a ringing bell and the girls in black mourning capes. That leaves the girls to raise themselves. Frightened by her magic and the harm it can do, Elsa flees while her younger sister Anna (Patti Murin) is determined to find her. Frozen emphasizes that familial love and gritty determination can overcome anything.



Patti Murin as Anna and John Riddle as Hans. Photo: Deen van Meer.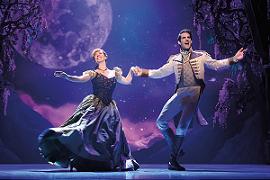 The stage version has been expanded by original screenwriter and co-director Jennifer Lee. There are a dozen new songs serving the purpose of the movie visuals, such as the main character's big eyes - the look made famous in paintings by Margaret Keane (for which her husband took credit) and close up expressions which wouldn't be seen by stage audiences.

Married to each other composers Kristen Anderson-Lopez and Robert Lopez took home the Oscar for Frozen and then grabbed the statue again this year for Coco, making them well on their way to becoming the new Marilyn and Alan Bergman - that famed married couple who have won three Academy Awards for Best Original Song.

Adding new musical numbers give the characters more body and helps the audience understand their motivations. In a shrewd marketing move, one new song a week was released during the preview period. Those were Dangerous to Dream, Anna and Kristoff duet What Do You Know About Love? which is lovely, Elsa's stand out anthem Monster, and Anna's second act solo True Love.



Patti Murin, Caissie Levy and Jacob Smith. Photo by Deen van Meer.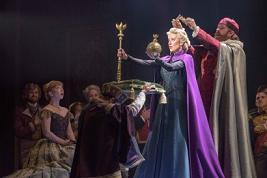 Mattea Conforti (young Anna) and Ayla Schwartz (young Elsa) are too precious for words. Their Do You Want to Build a Snowman? is adorable.

We're in an era of pushing empowerment almost to the point where everything is expected to project deeper meanings and sub-texts. Generally, fairy tales - especially those by Grimm - are dark and filled with death and violence. The Hans Christian Anderson catalog had unhappy, but kept things more upbeat. This version of Frozen adds a shade of Grimm in Monster, in which Elsa ponders killing herself for the sake of her kingdom.

Frozen almost committed suicide several times, enduring an inordinate number of personnel and cast changes and production problems on its way to The Great White Way. Tony winning director Michael Grandage came on board, added depth to the lead characters and polished.

If you thought that song - Let It Go was a movie moment - wait until you see and hear it in the stage version. Christopher Oram's costumes have attention to detail and some reportedly weigh 15 pounds. Elsa gown transformation where her hand embroidered coronation gown magically become a silvery, beaded "ice dress" - is - magic. It also stops the show.

Greens, blues and purple, shimmer in the frosty light created by Natasha Katz. The Northern Lights projected on the scrim by video designer Finn Ross is mesmerizing. Oram's sets of frosty ice-cycles and snowy crystal shimmer and dazzle. Ross and special effects man Jeremy Chernick know how to frost things over in a most delightful way.

The Act 2 opening Hygge, is unusual. Fixer Upper is a kick up your heels dance by the glow stick wearing Hidden Folk choreographed by Rob Ashford.



The cast of Frozen. Photo by Deen van Meer.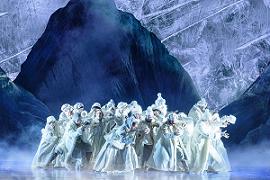 For decades Disney has transformed their movies into stage and amusement park shows and ice skating productions. Acquiescing parents spend substantial money to accompany their offspring to some type of a live production - it's a bonding experience for the child. For many Frozen will be their first Broadway experience. They'll remember it for a lifetime. They will also remember who took them.

On the technical side, there is well balanced and pleasant sound design by Peter Hylenski, clever puppet design by Micahel Curry, attractive and appropriate hair design by David Brian Brown and makeup by Anne Ford-Coates - all are top notch.

Stephen Oremus serves as music supervisor, creating vocal, incidental, and dance arrangements; orchestrations by Dave Metzger, music consultant Chris Montan, and music director Brian Usifer - also all top notch.

Frozen stars Caissie Levy as Elsa and Patti Murin as Anna. The production features Jelani Alladin (Kristoff), Greg Hildreth (Olaf), John Riddle (Hans), Robert Creighton (Weselton), Kevin Del Aguila (Oaken), Timothy Hughes (Pabbie), Andrew Pirozzi (Sven), Audrey Bennett (Young Anna), Mattea Conforti (Young Anna), Brooklyn Nelson (Young Elsa), Ayla Schwartz (Young Elsa), Alyssa Fox (Elsa Standby), Aisha Jackson (Anna Standby) and Adam Jepsen (Sven Alternate).

The cast also includes Kevin Del Aguila as Oaken, Timothy Hughes as Pabbie, and Andrew Pirozzi as Sven. Audrey Bennet and Mattea Conforti share the role of Young Anna, while Brooklyn Nelson and Ayla Schwartz alternate in the role of Young Elsa. Alyssa Fox and Aisha Jackson stand by for Elsa and Anna, respectively, while Adam Jepsen serves as the alternate for Sven.

Rounding out the company are Alicia Albright, Tracee Beazer, Wendi Bergamini, Ashley Blanchet, James Brown III, Claire Camp, Lauren Nicole Chapman, Spencer Clark, Jeremy Davis, Kali Grinder, Ashley Elizabeth Hale, Zach Hess, Donald Jones, Jr., Nina Lafarga, Ross Lekites, Austin Lesch, Synthia Link, Travis Patton, Adam Perry, Jeff Pew, Olivia Phillip, Noah J. Ricketts, Ann Sanders, Jacob Smith, and Nicholas Ward.






E-Book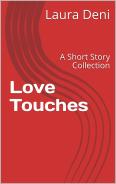 Soft back Book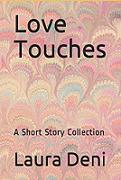 Broadway To Vegas is supported through advertising and donations. Priority consideration is given to interview suggestions, news, press releases, etc from paid supporters. However, no paid supporters control, alter, edit, or in any way manipulate the content of this site. Your donation is appreciated. We accept PAYPAL. Thank you for your interest.



E-Book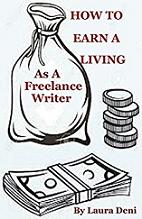 Soft back Book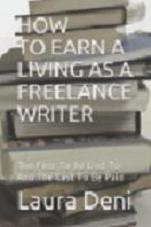 This is not your typical, totally boring textbook.

In the pages of How To Earn A Living As A Freelance Writer (the first to be lied to and the last to be paid) you'll find sex, celebrities, violence, threats, unethical editors, scummy managers and lawyers, treacherous press agents, sex discrimination; as well as a how-to for earning money by writing down words.





ART AND ABOUT


JOHN LEE HOOKER: KING OF THE BOOGIE

John Lee Hooker performing in 1997.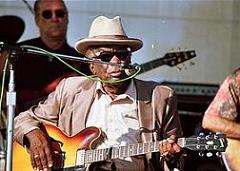 commemorating what would have been legendary Grammy-winning blues artist's 100th birthday, the Grammy Museum in Los Angeles will open John Lee Hooker: King Of The Boogie exhibition in the Special Exhibits Gallery on Thursday, March 29, 2018. On the night of the opening, Diane Hooker-Roan and Zakiya Hooker, daughters of the late bluesman, will appear at the Grammy Museum for a special program which includes an intimate conversation with Hooker's daughters, Diane and Zakiya, moderated by Scott Goldman, Grammy Museum Executive Director, and will conclude with a special performance by Zakiya in the Museum's Clive Davis Theater.

Presented in conjunction with the John Lee Hooker Estate and Craft Recordings, the exhibit originally opened at Grammy Museum Mississippi - Hooker's home state - in 2017, the year of Hooker's centennial.

On display for a limited time only through June 2018, the exhibit will include, among other items:

A rare 1961 Epiphone Zephyr—one of only 13 made that year—identical to the '61 Zephyr played by John Lee Hooker. Plus, a prototype of Epiphone's soon-to-be-released Limited Edition 100th Anniversary John Lee Hooker Zephyr signature guitar.

Instruments such as the Gibson ES-335, Hohner HJ5 Jazz, and custom Washburn HB35, all of which were played by Hooker.

The Best Traditional Blues Recording Grammy Hooker won, with Bonnie Raitt, for I'm In The Mood at the 32nd Annual Grammy Awards in 1990.

Hooker's Best Traditional Blues Album Grammy for Don't Look Back, which was co-produced by Van Morrison and Mike Kappus and won at the 40th Annual Grammy Awards in 1998.

A letter to Hooker from former President Bill Clinton.

The program from Hooker's memorial service, which took place on June 27, 2001, in Oakland, Calif.

Rare photos of Hooker with Miles Davis, Quincy Jones, Taj Mahal, Roy Rogers, and Carlos Santana.

Clothing items and performance outfits worn by Hooker.

THE JOHN AND MABLE RINGLING MUSEUM OF ART has appointed Ola Wlusek to be the first to hold the title of Keith D. and Linda L. Monda curator of modern and contemporary art. The newly endowed curatorship has been funded by Keith and Linda Monda of Sarasota, Florida. Wlusek, a talented contemporary art curator with broad international experience, joined The Ringling on March 19, 2018. In her new role she will be responsible for the development, stewardship and research of The Ringling's modern and contemporary collections; directing The Ringling's ambitious modern and contemporary exhibitions schedule; and collaborating with a range of cross-disciplinary artists on new Ringling-commissioned projects and initiatives.

Wlusek earned a master of arts in contemporary art theory from Goldsmiths, University of London (London, UK), and bachelor's degrees in both art history and in cultural anthropology from McMaster University (Ontario, Canada). From 2011 to 2015, Wlusek was curator of contemporary art at the Ottawa Art Gallery (Ontario, Canada) Wlusek most recently served as a public art program coordinator for The City of Calgary (Alberta, Canada).

The Ringling is the State Art Museum of Florida and is administered by Florida State University.






E-Book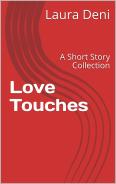 Soft back Book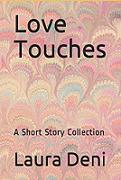 SWEET CHARITY


FOREVER PLAID that deliciously effervescent musical returns to New York for a limited engagement to benefit Broadway Cares/Equity Fights AIDS for three special performances on April 5th, 6th and 7th at the Laurie Beechman Theatre at West Bank Café, which is where Forever Plaid started nearly 30 years ago.

Forever Plaid is the story of a semi-professional harmony group that met their demise on the way to their first big gig, the night the Beatles played the Ed Sullivan Show, February 9, 1964. But Cosmos smiles and allows them to slip through a hole in the ozone layer to do the show that they never got to do in life.

The Plaids will be played by: Sean Bell as Smudge, Nick Cearly as Sparky, Joshua David Cavnaugh – Frankie, and Justin Sargeant as Jinx. The production will also feature Special Guest Appearances by Original New York and National Touring Cast Members: David Engel, Drew Geraci, Paul Castree, Ryan Perry, Jeff Blumenkrantz, Michael Winther, Paul Binotto, Bobby Randle, Donnie Kehr, Garris Wimmer and more.

Produced by Richard Martini, the production is directed by Stuart Ross with David Hancock Turner serving as music director and Jason Buell as production coordinator. Original arrangements and musical continuity by James Raitt.


SEAN PENN AND ROBIN WRIGHT'S FORMER BABYSITTER TO BAKE PRINCE HARRY AND MEGHAN MARKLE'S WEDDING CAKE
American born and raised Claire Ptak selected to make royal wedding cake. Photo: Kensington Palace.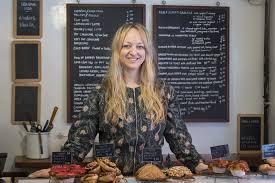 She intended to be a writer and direct movies. Instead Claire Ptak became a pastry chef who Jamie Oliver has called his "favorite cake maker".

Prince Harry and Meghan Markle think highly of her, too. They've selected the American born and raised London baker to make their wedding cake.

Claire grew up in Point Reyes, California raised with her older brother in a home where her mother seemed to be constantly baking. Perhaps Claire inherited her mother's love of decorating fancy cakes, making brownies, lemon bars, chocolate chip cookies and all things delicious and decadent.

She was always interested in baking. Various profiles give slightly different accounts. At the age of 12 she fibbed about her age in an attempt to obtain a job as a catering assistant. At the ripe old age of 14 she applied for a job at a local bakery named Bovine Bakery. She learned she needed to be 15 to get a work permit. Eventually she began in the front selling, working her way up to baking. For years it was her Saturday and summer job.

Although she loved baking, Claire had Hollywood stars in her eyes. enrolling at Mills College in Oakland California studying film theory and video art. She wanted to write and direct films. For a year she was employed as an assistant for a Marin, County based filmmaker, Erin Dignam whose films, at that time, included Loved in 1997 starring William Hurt, Sean Penn and Robin Wright, and Denial in 1990 starring Robin Wright, Jason Patric, and Barry Primus.

Sean Penn and Robin Wright, who were married for 13 years, also lived in Marin and during her tenure with Dignam she also babysat Sean and Robin's kids.

Although the film making experience was one she cherishes, it also was a reality check. Hollywood isn't a world of sweetness. Claire was better suited for baking.

She regrouped her ambitions and began working in a little San Francisco clothing boutique moonlighting as an event cake baker. A co-worker pushed her to consider applying at the famed Chez Panisse.

Now 43, she was 26 when her huckleberry tartlets and rose geranium cream won her a two-days-a-week internship at Alice Waters' legendary Chez Panisse restaurant in Berkeley. On her days off she did freelance baking. A year later, just as she was about to move to London, where her boyfriend Damien Thomas was studying, she was offered a full-time job creating desserts for Chez Panisse's cafe and well as patisserie for the downstairs restaurant.

That threw a few nut shells into her love life. Claire and Damien managed to continue a long distance love affair for three years meeting anywhere they could between California and England.



Violet Bakery is where the wedding cake will be created. Photo: Violet Bakery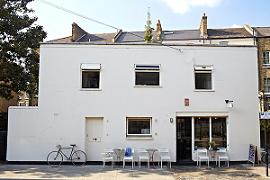 Finally Claire was able to cross the pond and marry. At first her business was based in their home. Damien pushed his wife to move her business out of their kitchen. They discovered a small, two-story stucco building just off London Field in Hackney. Claire's idea was to convert the former jewelry studio into a commercial kitchen. The couple bought the building and together improved the fix-'er-upper..

They opened Violet Cakes and garnered numerous prominent write-up including The Independent where they are pictured with their dog and Markle interview with Claire for a feature article published in her former lifestyle website The Tig. In 2016 their daughter Frances was born.

Now the baker who once aspired to work with stars is one herself.

Guest attending the wedding reception of Prince Harry and Meghan Markle on May 19, 2018 will enjoy a piece of wedding cake made by the former American baby-sitter.

Kensington Palace announced that the engaged couple picked Claire Ptak to create their wedding cake. Plak, "focuses on using seasonal and organic ingredients in her cakes"

. According to Kensington Palace: "Prince Harry and Ms. Markle have asked Claire to create a lemon elderflower cake that will incorporate the bright flavours of spring. It will be covered with buttercream and decorated with fresh flowers."



Prince Harry and Meghan have sent out the invites and ordered the cake. Photo: Kensington Palace.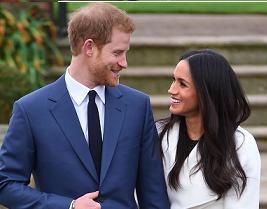 On her Twitter and instangram accounts Claire posted the understatement: "kinda excited to announce this one!! Violet had been chosen to make the wedding cake for Prince Harry and Meghan Markle. They both share so many of the same values regarding food provenance, sustainability, seasonality and of course, flavour! Xxx "

Last Thursday the beveled and gilded edges wedding invitations were mailed.

In keeping with the American-England union the invitations are described by Kensington Palace thusly: "Using American ink on English card, the invitations are printed in gold and black, then burnished to bring out the shine, and gilded around the edge. Lottie Small, who recently completed her apprenticeship, printed all of the invitations in a process known as die stamping, on a machine from the 1930s that she affectionately nicknamed Maude. The invitations follow many years of Royal tradition and have been made by Barnard Westwood. They feature the Three-Feathered Badge of the Prince of Wales printed in gold ink."

The coveted invites were mailed to 600 people for the May 19 nuptials at noon at St. George's Chapel at Windsor Castle. All 600 have also been invited to a lunchtime reception given by Queen Elizabeth II at St George's Hall. To all of them we say - let them eat cake!



SPREADING THE WORD


JESUS CHRIST SUPERSTAR LIVE IN CONCERT will air Easter Sunday, April 1 from the Marcy Armory in Williamsburg, Brooklyn, N.Y. and broadcast on NBC. Masterworks Broadway will release a soundtrack digitally on April 6 and on CD on April 20.

Jesus Christ Superstar Live in Concert with lyrics by Tim Rice and music by Andrew Lloyd Webber, will be helmed by British theatre director David Leveaux and Alex Rudzinski.

The all-star cast features Oscar, Golden Globe, Tony and 10-time Grammy winner John Legend (Jesus Christ), Broadway star and acclaimed recording artist Sara Bareilles (Mary Magdalene), rock icon Alice Cooper (King Herod) and Tony Award-winning producer and Hamilton alum Brandon Victor Dixon (Judas). The stellar cast also includes Tony nominee Ben Daniels (Pontius Pilate), Tony nominee Norm Lewis (Caiaphas), Broadway veteran Jason Tam (Peter), M. Butterfly star Jin Ha (Annas) and Swedish rock star Erik Gronwall (Simon Zealotes).

Rounding out the full, award-winning creative team is Emmy Award-winning live television director and executive producer Alex Rudzinski, Emmy- and Tony Award-winning costumer designer Paul Tazewell, Grammy Award-winning music producer Harvey Mason Jr., musical director Nigel Wright, production designer Jason Ardizzone-West and choreographer Camille A. Brown.

"Jesus Christ Superstar Live in Concert," a staged version of the original rock musical, will be executive produced by Andrew Lloyd Webber, Tim Rice, Marc Platt, Craig Zadan, Neil Meron, John Legend, Mike Jackson, Ty Stiklorius and Alex Rudzinski. The musical has been performed in nearly 20 countries and translated into 18 different languages.

LYRICS & LYRICISTS continues with an essential American story, Irving Berlin: American, celebrating Berlin's extraordinary life and work. On the occasion of the centenary of the writing of God Bless America - our nation's "other anthem" - artistic director, co-writer and choreographer, Noah Racey, and co-writer Cheryl L. Davis explore how the five-year-old Russian immigrant who arrived at Ellis Island speaking no English came to create songs that epitomize American music, and how he became the spokesman in song for the country that allowed him to flourish.

The cast is stacked with actor/dancer/singer triple threats: Stephen DeRosa, Holly Butler, Danny Gardner, Emily Hsu, Richard Riaz Yoder and Pace University theater student Jada Temple.

Berlin's huge body of work ranges from Alexander's Ragtime Band, I Love a Piano and Always to Cheek to Cheek, White Christmas, God Bless America, and so much more. As Berlin himself wrote, "Come on and hear…" at the 92Y in New York City with two shows today and tomorrow March 26, 2018.

PLAYWRIGHT KATORI HALL currently artistic director of the Hattiloo Theatre in Memphis, TN, will remount L.A.'s Matrix Theatre production of her play, The Mountaintop, at Memphis's Orpheum Theatre in commemoration of the 50th anniversary of the death of Dr. Martin Luther King, Jr. Obie award-winner Roger Guenveur Smith, who directed the Matrix production, will again be at the helm, with Larry Bates and Danielle Moné Truitt reprising their Matrix roles. Award-winning Matrix set designer John Iacovelli will design the set.

The Mountaintop is Hall's 2010 Olivier Award-winning play set inside room 306 of the Lorraine Motel in Memphis, where Martin Luther King was murdered, on the night before the assassination. Her gripping re-imagining of events as they may have taken place in the hours before his death is rife with humanity and humor, as the celebrated Reverend reveals his hopes, regrets and fears to a seemingly inconsequential hotel maid.

The Matrix Theatre Company production, produced by Emmy Award-winner and Matrix artistic director Joseph Stern, ran for three months in 2016

An MLK50 event presented by the Orpheum Theatre Group in partnership with the Hattiloo Theatre, performances of The Mountaintop will take place at the Orpheum Theatre in Memphis March 28 through April 1, 2018.

THE OUTER CRITICS CIRCLE the organization of writers covering New York theatre for out-of-town newspapers, national publications and other media beyond Broadway, has announced that Broadway's Come From Away star Jenn Colella along with The Band's Visit sensation Katrina Lenk will announce the nominees for the 2017-18 season on Tuesday, April 24th in the Oak Room at New York's Algonquin Hotel.

The winners in 27 categories will be announced on Monday, May 7th. The annual Gala Awards Dinner and presentation of awards to the winners will be held on Thursday, May 24th at Sardi's Restaurant.

INSTINCT the new television crime series stars Alan Cumming as Dr. Dylan Reinhart, a former CIA operative and musical savant turned employed as an Ivy League professor of deviant behavior. He's also the bestselling criminal psychopathology, rides a motorcycle, prefers bespoke suits, is a crack shot, a neat eater and is married to a man.

Cumming is a brilliant craftsman who works his charm on the engaging character he portrays in nuanced layers of acting perfection.

An interesting part of this mystery/detective show, adapted from the novel Murder Games by James Patterson and Howard Roughan, is one which is basically taken for granted in shows with story lines set in everyday today - the costumes. So often the shape, color and cut of a costume or accessory adds subtle detail which accounts dramatic texture. The frames of the glasses Cumming wears as Reinhart are incredibly perfect. So is that tan coat which he wore in the initial show. It appears to be camel hair. The cut and style - especially when he clutched it in the final moments - significantly contributed to the dramatic input.

VANESSA Y. DAVIS has been announced as the new General Manager of Broaday/San Diego, a Nederlander Presentation. The announcement was made by Nick Scandalios, Executive Vice President of the Nederlander Organization. Current Broadway/San Diego Vice President Joe Kobryner will retire after 22 years with the San Diego office of the National Nederlander Organization. Davis's promotion is effective immediately. Davis takes over many of the duties of Vice-President, Joe Kobryner, who announced his retirement in January. Kobryner will remain with Nederlander through July 13, 2018.

WILLIAM SHATNER spent his 87th birthday getting himself to the city containing the Harley-Davidson Museum - Milwaukee - revving up - not a cycle - but his voice. Last Thursday was his birthday and yesterday, March 24, he was at the Riverside Theater in Milwaukee for a screening of Star Trek II: The Wrath of Khan, after which he took questions from the audience and told l stories about the making of the 1982 movie.

Saturday's gig wasn't his first time in Milwaukee. He starred in a touring production of The Seven Year Itch that set up shop at Milwaukee's Center Stage Playhouse in 1974. And in 2012, he brought his one-man Broadway show Shatner's World: We Just Live in It to the Riverside.

Shatner will also be appearing at the Hanover Theater doing a Q&A after the Wrath of Khan screening on April 3, 2018 in Worcester, MA. The following day he repeats the process at Proctors in Schenectady, NY. On Thursday, April 5 he'll do it all over again at the Kodak Theater in Rochester NY.

IT'S SIR RINGO STARR

Prince William knights Ringo Starr in a Buckingham Palace ceremony. Photo: Kensington Palace.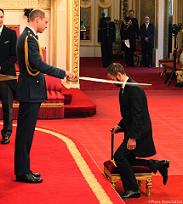 or as the British Royal Family refers to him - Sir Richard Starkey MBE - at least as of last Tuesday, March 20, 2018.

Prince William, who wasn't even born when the Beatles had their first hit, picked up a ceremonial sword and knighted a kneeling Ringo Starr during a Buckingham Palace ceremony.

The Beatles' drummer was knighted for his service to music.

Ringo joins Sir Paul McCartney as Beatles' members who have received the high honor.

Ringo has recently announced American tour dates to his All Starr Band Tour. The American leg begins on June 2 in Atlantic City.

SUNDAY, MARCH 25 is Waffle Day. Monday is Purple Day. We're not sure if you're supposed to wear purple, eat purple foods or both. Friday, March 30, is National Hot Chicken Day, National Turkey Neck Soup Day and National Doctors' Day which can be helpful if you celebrate National Crayon Day on Saturday, March 31 by eating them.






E-Book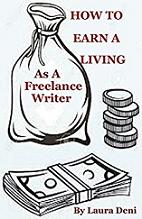 Soft back Book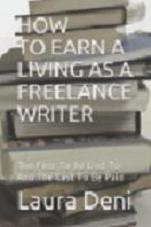 This is not your typical, totally boring textbook.

In the pages of How To Earn A Living As A Freelance Writer (the first to be lied to and the last to be paid) you'll find sex, celebrities, violence, threats, unethical editors, scummy managers and lawyers, treacherous press agents, sex discrimination; as well as a how-to for earning money by writing down words.





OTHER PEOPLE'S MONEY


FEDERAL ARTS PROGRAMS the National Endowment for the Arts (NEA) and the National Endowment for the Humanities (NEH) have received increases, receiving $355 million in 2018 - an increase in five million from the year before in the March, 2018 budget passed by Congress.

The Corporation for Public Broadcasting will receive $445 million - the same as last year. The CPB is a private, non-profit corporation supporting PBS, NPR, and other public TV and radio outlets.

THE RECORDING ACADEMY STATEMENT ON THE ALLOCATION FOR MUSIC PRODUCERS (AMP) ACT IN THE SENATE was issued by Daryl Friedman, Chief Industry, Government & Member Relations Officer Recording Academy. It states:

"The introduction of the Allocation for Music Producers (AMP) Act in the Senate amps up momentum for passing music copyright reform legislation in Congress. The bipartisan and now bicameral support for the AMP Act marks the first time U.S. legislation would protect the rights of the studio professionals who help create the essence of the recordings we love. The Recording Academy thanks Judiciary Committee Chairman Grassley and Ranking Member Feinstein, along with Senators Corker and Harris, for recognizing the important role studio producers play in creating great music."



E-Book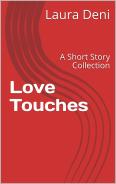 Soft back Book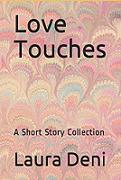 THE LATIN GRAMMY CULTURAL FOUNDATION has announced the winners of its Research and Preservation Grant Program. This program provides grants to music institutions, nonprofit organizations, musicologists, and researchers around the world who are enhancing and preserving Latin music heritage. This year, an eclectic group of institutions and scholars will receive this support. The grants, with a maximum value of $5,000 USD each, support diverse initiatives: the Preservation Grants fund the archiving and preservation of Latin music and its unique customs, while the Research Grants support projects that emphasize historical and anthropological research, in addition to documenting traditions and Latin folklore. Preservation Grants are being awarded to:
Henry Durante Machado from Brazil.
Ysrael González from Mexico.

Research Grants are being awarded to: Marco Antonio Juan de Dios Cuartas from Spain.
Agustín Arosteguy from Argentina.

Since its inception in 2015 the program has awarded more than $76,000 USD in grants, some of which have led to Latin Grammy and Grammy wins.




GET WELL SOON TO . . . .


CELINE DION who has undergo surgery for the ear condition. known as Patulous Eustachian Tube (or PET) in which the ear's Eustachian tube - which runs between the middle ear and throat and regulates the ear pressure around the ear drum and is normally closed - instead opens and closes intermittently. When this occurs, the patient experiences autophony, the hearing of self-generated sounds, making it difficult to both hear and sing.

Dion's Las Vegas performances at The Colosseum at Caesar's Palace from March 27 to April 18 have been canceled; she is expected to resume her shows on May 22, 2018.



THE SEAFARER by Conor McPherson.

Directed by Ciarán O'Reilly.

With Matthew Broderick, Colin McPhillamy, Michael Mellamphy, Andy Murray, and Tim Ruddy.

After losing yet another job, Sharky has returned home to Dublin to build a new, sober existence with his cantankerous elder brother, Richard, recently blinded in a drunken accident. But it's Christmas Eve, and the drinks are flowing as old friends convene for an annual game of poker. This year, an immortal stranger from Sharky's past arrives, raising the stakes to eternal consequence.

Set Design by: Charlie Corcoran. Costumes by: Martha Hally. Lighting by: Brian Nason. Sound by: Ryan Rumery and M Florian Staab. Original Music by: Ryan Rumery.

March 30 - May 13, 2018 at The Irish Rep in New York City.

LOVE NEVER DIES music by Andrew Lloyd Webber. Lyrics by Glenn Slater. Book by Ben Elton. Based on The Phantom of Manhattan by Frederick Forsyth. Additional Lyrics by Charles Hart. Orchestrations by David Cullen & Andrew Lloyd Webber.

Directed by Simon Phillips.

The cast features Gardar Thor Cortes will portray the man behind the mask, 'The Phantom,' with Meghan Picerno as 'Christine Daaé,' Karen Mason as 'Madame Giry,' Sean Thompson as 'Raoul,' Mary Michael Patterson as 'Meg Giry,' and Casey Lyons and Jake Heston Miller sharing the role of 'Gustave.' The trio of Phantom's henchmen include Katrina Kemp as 'Fleck,' Richard Koons as 'Squelch,' Stephen Petrovich as 'Gangle.

The ensemble includes Chelsey Arce, Erin Chupinsky, Diana DiMarzio, Tyler Donahue, Yesy Garcia, Alyssa Giannetti, Michael Gillis, Tamar Greene, Natalia Lepore Hagan, Lauren Lukacek, Alyssa McAnany, Rachel Anne Moore, Bronson Norris Murphy, Dave Schoonover, Adam Soniak, John Swapshire IV, Kelly Swint, Lucas John Thompson, Correy West and Arthur Wise.

The new touring production reflects an extensive re-working of the material by an Australian creative team for the original Australian premiere in 2011. New set and costume designs by Gabriela Tylesova, choreography by 2011 Astaire Awards winner Graeme Murphy, lighting design by Nick Schlieper and sound design by Mick Potter, the show is one of the few instances of a major West End musical being given a complete makeover for subsequent productions.

The year is 1907. It is 10 years after his disappearance from the Paris Opera House and The Phantom has escaped to a new life in New York where he lives amongst the screaming joy rides and freak shows of Coney Island. In this new, electrically charged world, he has finally found a place for his music to soar, but he has never stopped yearning for his one true love and musical protégée, Christine Daaé.

Now one of the world's finest sopranos, Christine accepts an invitation to travel from Paris to New York to perform at a renowned opera house. Christine's marriage to Raoul is suffering at the hands of his drinking and gambling and they desperately need the financial rewards that America can give them.

In a final bid to win back Christine's love, The Phantom lures her, Raoul, and their young son Gustave, from Manhattan to the glittering and glorious world of Coney Island - not knowing what is in store for them.

March 27- April 1 at the San Diego Civil Auditorium in San Diego, CA.



E-Book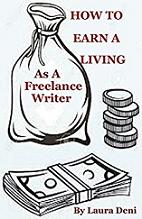 Soft back Book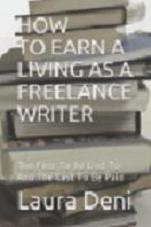 This is not your typical, totally boring textbook.

In the pages of How To Earn A Living As A Freelance Writer (the first to be lied to and the last to be paid) you'll find sex, celebrities, violence, threats, unethical editors, scummy managers and lawyers, treacherous press agents, sex discrimination; as well as a how-to for earning money by writing down words.





WHO'S WHERE




ARTURO SANDOVAL the 10-time Grammy winner is hailed as one of the most brilliant and multifaceted musicians today. A renowned virtuoso of jazz trumpet and flugelhorn, he performs three shows, one on Friday, March 30 and two on Saturday, March 31, 2018 at The Smith Center in Las Vegas.

DWEEZIL ZAPPA Choice Cuts! World Tour 2018. For more than a decade, the renowned guitarist has been honoring his father by touring the world with his Grammy-winning project, now named Dweezil Zappa Choice Cuts! The first leg of the tour begins in Arizona and will keep the Zappa train rocking and rolling for six weeks across the U.S. and Canada. Friday, March 30, 2018 at Scottsdale Arts in Scottsdale, AZ.

TONY BENNETT has had 24 songs in the Top 40, including: I Wanna Be Around, The Good Life, Who Can I Turn To (When Nobody Needs Me)? and his signature song, I Left My Heart In San Francisco, which garnered him the first two of his 19 Grammy Awards, performs in concert Thursday, April 5, 2018 at the State Theatre of New Jersey in New Brunswick, NJ.

THE TEXAS TENORS have three shows at the Symphony Hall in Phoenix, Arizona. They're performing on Thursday, March 29, with two shows on Saturday March 31.

JUSTIN TIMBERLAKE opens a two nighter Tuesday, March 27 at the United Center in Chicago. On Saturday he stars at the Quicken Loans Arena in Cleveland, Ohio.

ED SHEERAN headlines March 29, 31 and April 1 at the Forsyth Barr Stadium in Dunedin, NZ.

BILLY JOEL stars March 28, 2018 in New York, NY at Madison Square Garden.


FINAL OVATION


FRANK AVRUCH the adored television and children's entertainer who played Bozo the Clown in the eponymous nationally syndicated television program for over a decade, died Tuesday, March 20, 2018 in his Boston home from heart disease. He was 89.

Avruch created Bozo back in 1959, and played the lovable clown until 1970. For over 40 years, he also hosted Man About Town and The Great Entertainment.

An active philanthropist. he was a UNICEF Ambassador and toured the world performing as Bozo.

He is survived by his wife Betty, two sons Matthew and Steven and several grandchildren.

YANN ARNAUD l5 year Cirque du Soleil performer fell 20 feet to the floor, landing on his head, during a Saturday, March 19, 2018 performance of VOLTE under the Cirque du Soleil tent at Tampa Greyhound Track in Tampa, Florida when his hand slipped off the double rings, during a new aerial straps number. He was rushed to Tampa General Hospital where he underwent emergency surgery, but he went into cardiac arrest and died on Sunday, March 20, 2018. He was 38.

According to the autopsy by the Hillsborough County Medical Examiner's Office, he suffered brain hemorrhages and skull fractures.

Shortly before the Saturday performance Arnaud posted on his Instagram account: "After so much work and training and staging, our straps duo act is finally in the show tonight. It's time to go for it."

Originally from the Paris suburb of Champigny-sur-Marne, the skilled performer studied acrobatics and gymnastic at the National Institute of Sport, Expertise, and Performance.

Before joining the VOLTA show in September 2016, Arnaud was a performer for Le Reve - The Dream, a show at the Wynn hotel in Las Vegas.

In his spare time he loved spending time with his family, traveling and taking pictures - posting numerous pictures and comments about his wife and both his daughters.

He is survived by his wife Inna D. Gorelova and their daughter who was born in August 2015. Arnaud also has an older daughter from a previous relationship who lives in France.

MICHAEL DAVIDSON a 15 year veteran of the New York City Fire Department, was killed battling a blaze that broke out at a movie set for Bruce Willis' new film in Harlem on the night of March 21, 2018. Davidson died early morning on March 22, 2018. He was 37.

The fire broke out in the basement of a what had been the St.. Nick's Jazz Pub, which closed in 2011, where a crew was setting up a night shot for Motherless Brooklyn, starring Willis and Edward Norton, who is also directing the movie. It was Norton who first called in the fire alarm after seeing smoke.

Davidson, of Harlem's Engine Company 68 was first into the building and became separated from the rest of his crew He was found unconscious. Emergency teams rushed him to Harlem Hospital , where he later died.

The New York Fire Department said two other firefighters suffered burns and are currently in serious condition, and three civilians were injured, although is is not known if they are part of the film crew. Davidson is survived by his wife and four young daughters.

DuSHON MONIQUE BROWN Chicago Fire star died March 22, 2108 at St. James Olympia Field Hospital in Chicago after suffering an apparent cardiac episode. she was 49.

The star, who was also known for her recurring role in Prison Break, admitted herself to a Chicago hospital earlier in the week suffering from chest pains. She was released a short time later.

On the NBC fire drama she played Connie, secretary to Eamonn Walker's Battalion Chief Wallace Boden, appearing in 53 episodes.

Brown was a graduate of Governors State University, with a master's degree in school counseling; she previously served as a crisis counselor at Kenwood Academy High School, where she also led the school's Drama Starz Program.

She began her acting career on stage performing in Chicago at the Goodman, Victory Gardens, Lookingglass, Drury Lane, MPAACT and Pegasus Players.

Her final screen appearance will be as Commander Roberta in the TV drama movie Public Housing Unit, set for release later this year.

She is survived by her daughter Zoe Brown.






E-Book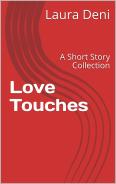 Soft back Book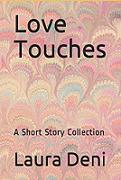 Next Column: April 1, 2018
Copyright: March 25, 2018 All Rights Reserved. Reviews, Interviews, Commentary, Photographs or Graphics from any Broadway To Vegas (TM) columns may not be published, broadcast, rewritten, utilized as leads, or used in any manner without permission, compensation and/or credit.
Link to Main Page
---
Laura Deni



For the snail mail address, please E-mail your request.
CLICK HERE FOR COMMENT SECTION