! >
Broadway To Vegas
  
  REVIEWS INTERVIEWS COMMENTARY NEWS

| | |
| --- | --- |
| | |
CAJUN MUSIC AMERICA'S ORIGINAL LET THE GOOD TIMES ROLL MUSIC HELPED FORM AMERICA - - THE MURKY BUSINESS OF BOOK PR - - LEAVE TO REMAIN: REFUGEES IN IRELAND 1847-2017 - - TOP GIRLS - - NEW ARTISTIC DIRECTOR FOR THE OREGON SHAKESPEARE FESTIVAL - - WORKS & PROCESS AT THE GUGGENHEIM - - HUMAN RIGHTS LAWYER AMAL CLOONEY AND PRINCE CHARLES - - TEENAGE CANCER TRUST AT ROYAL ALBERT HALL - - DONATE . . . Scroll Down





Copyright: March 24, 2019
By: Laura Deni
CLICK HERE FOR COMMENT SECTION


CAJUN MUSIC AMERICA'S ORIGINAL LET THE GOOD TIMES ROLL MUSIC HELPED FORM AMERICA
The Lost Bayou Ramblers from On Va Continuer!. at the Preservation Hall in New Orleans. © Worklight Pictures, LLC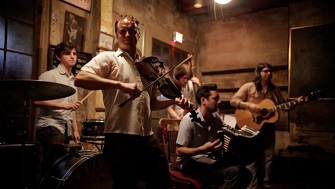 Undisputed, jazz is considered an American art form - one which musically transformed the world.

Just as the birthplace of jazz was the smokey rooms of clubs located in the south, Cajun music was a marriage of France and America - mixed in the creole caldrons of Louisiana.

Country music may opine about a broken truck, dead dog and the gal that left him for his best buddy and jazz may wail blues in the night, Cajun is positive motivation with a slap your heel beat. The Cajun musical roster doesn't contain a downer - not one. It's revv 'em up and get out the door.

Most Cajun songs are either two-steps or waltzes and are written to accompany particular dance steps. While there is no question that the music "belongs" to the Cajun people, it also incorporates influences from Irish, German, African, Native American and Appalachian traditions.

An upstart - in that they've only been around since 1999 - are the Lost Bayou Ramblers who, in January 2018, won a Grammy Award for Best Regional Roots Music Album with their ninth album, Kalenda. The group stars in the "Rockumentary" On Va Continuer!, which was broadcast last Saturday on TV5MONDE.

Written by Lizzie Guitreau and Bruno Doria who also directed, handled cinematography and film editing, the crew followed Jonny Campos, Eric Heigle, Andre Michot, Louis Michot, Kirkland Middleton, and Bryan Webre around for three years capturing the band from both a personal to a professional perspective.

The musicians all appear as themselves.

On Va Continuer! is the story of passionate dedication to the preservation of Louisiana Cajun French culture and ancestral knowledge through the tale of Louis Michot, a man whose life revolves around the culture he loves so deeply. From his lively on-stage presence in his Cajun rock band Lost Bayou Ramblers, through his life on the bayous and prairies of Louisiana, to the home he built with his own hands, Louis is a modern-day champion set on breathing life into a culture's "dying" language using the one form of communication understood by all: music.

The group was formed by Louis Michot (fiddle and vocals) and his brother Andre Michot (cajun accordion and lap steel guitar) and grew to include producer Korey Richey (electric bass), Johnny Campos (electric guitar) and Eric Heigle (drums). A typical modern Cajun band, performing for a public dance, includes accordion, fiddle, guitar, bass, and drums. Other instruments, including the pedal steel guitar and the triangle (or 'tit fer) are also common.



The Hackberry Ramblers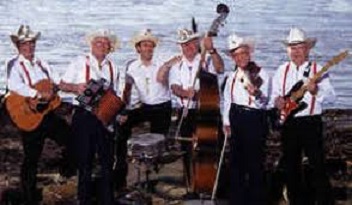 While current is awesome, not enough credit has been given to Cajun pioneers - from such original groups as The Hackberry Ramblers - a Grammy Award-nominated Cajun music band based in Hackberry, Louisiana, formed in 1933. Since its heyday in the late 1930s it became one of the most recognized names and influential groups in Cajun music.

Group Members of The Hackberry Ramblers included: Luderin Darbone - Ben Sandmel, drummer - Blutch Ogea - Crawford Vincent - Danny Shreve - Edwin Duhon - James Glen Croker, lead guitarist, pianist, and vocalist - Joe Werner - Johnnie Parket - Johnny Farque who died from a heart attack during a show in 1996 - Johnny Faulk,acoustic bass player and backup vocalist - Lennis Sonnier - and Lonnie Rainwater.

The first recordings of Cajun music dates to the 1920s, featuring performers such as Joe Falcon and Cléoma Breaux, Dennis McGee, Sady Courville and Creole accordionist Amédé Ardoin. Performers such as Iry LeJeune, Lawrence Walker, Aldus Roger and the Lafayette Playboys, the Balfa Brothers, Harry Choates (a.k.a. "The Fiddle King of Cajun Swing") and D.L. Menard (a.k.a. "The Cajun Hank Williams") helped develop and stretch the sound throughout the 20th century.

Doug Kershaw is one of the most famous cross over cajun artists.

A crowd-stirring performance at the 1964 Newport Folk Festival by Gladius Thibodeaux, Louis "Vinesse" LeJeune and Dewey Balfa finally drew national attention to the tradition. And the decades that followed saw the rise of acts such as Zachary Richard, Michael Doucet and BeauSoleil, Wayne Toups, the Red Stick Ramblers, Lost Bayou Ramblers, Balfa Toujours, The Pine Leaf Boys and Cedric Watson.

Today, cajus groups excite, challenge, and redefine genre expectations.

Laissez les bon temps rouler. Let the good times roll.






E-Book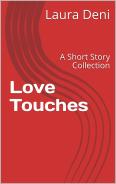 Soft back Book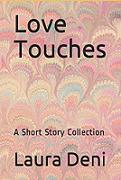 Broadway To Vegas is supported through advertising and donations. Priority consideration is given to interview suggestions, news, press releases, etc from paid supporters. However, no paid supporters control, alter, edit, or in any way manipulate the content of this site. Your donation is appreciated. We accept PAYPAL. Thank you for your interest.


ART AND ABOUT


LEAVE TO REMAIN: REFUGEES IN IRELAND 1847-2017 "All around me people died in a simple conclusion of calamity." – Sebastian Barry.

This spring exhibition reflects on the relationship between victims of the Great Famine and refugees from all over the world who seek shelter in Ireland today.

At first glance it's a straight photography show, with photographs by Serbian artist Vukasin Nedeljkovic, recording his experience of direct provision for three years. The captions are not merely descriptions of the images. They document the ordeal of a young Irishman on a coffin ship bound for Quebec in 1847, in a text written by the Irish novelist Sebastian Barry.

In exploring those acts in tandem – "another thousand ships heaving with their melancholy freight" – our hope is that this exhibition will promote public understanding of our complex shared history and the reality of life for some people in Ireland today.

This exhibition is supported by the United Nations High Commission for Refugees. On display at The Little Museum of Dublin in Dublin, Ireland through April 29, 2019.

SOROLLA: SPANISH MASTER OF LIGHT known as the 'master of light' for his iridescent canvases, this is a rare opportunity to see the most complete exhibition of Joaquín Sorolla y Bastida's (1863–1923) paintings outside Spain.

From the vivid seascapes, garden views, and bather scenes for which he is most renowned, to portraits, landscapes and genre scenes of Spanish life, the exhibition features 58 works spanning Sorolla's career – many of which are travelling from private collections and from afar.

Exhibition organised by the National Gallery and the National Gallery of Ireland, in collaboration with Museo Sorolla. Curated by Chris Riopelle.

The first UK exhibition of Spain's Impressionist, Sorolla, in over a century is on display until July 7, 2019 at the National Gallery in London.






E-Book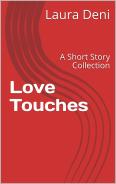 Soft back Book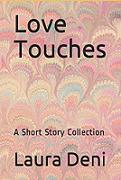 SWEET CHARITY


HUMAN RIGHTS LAWYER AMAL CLOONEY has been announced as the new ambassador of Prince Charles' The Prince's Trust. In that capacity she will work with Prince Charles to create a new award to celebrate young women. The official announcement followed a dinner at Buckingham palace. The new award will be called The Amal Clooney Award. The Prince's Trust website posted: "The Amal Clooney Award will highlight the work of young women who have succeeded against the odds to make a lasting difference in their communities. Amal will personally select one young winner to be presented with the award a year from now, in 2020."

Amal Clooney commented: "I am honored to have been invited by Prince's Trust International to participate in this global initiative celebrating young women who are change-makers in their communities."

Prince's Trust International was founded by His Royal Highness The Prince of Wales in 2015 to share the successful programs of youth charity, The Prince's Trust, which in over 43 years has helped more than 920,000 disadvantaged young people across the United Kingdom to turn their lives around and supports over 100 young people each day; three in four young people supported move into work, education or training.

Prince's Trust International works in partnership with the private sector, governments, and civil society in countries around the world to support young people aged 11-30 into work, education or training. By working together with local partners Prince's Trust International support young people in communities around the world to realize their potential. This is achieved by posting expert staff to assist with the delivery of initial pilot programs, tailoring to the local need, and providing ongoing support to enable sustainable future delivery.

THE WOOSTER GROUP'S spring benefit will be held April 2 at the company's home, The Performing Garage in New York City.

Hosted by Sam Gold with Frances McDormand & Joel Coen, Cindy Sherman, and Maura Tierney.

Special performance by Suzzy Roche, Lucy Wainwright Roche, and Loudon Wainwright III.

The evening kicks off with drinks, followed by an intimate dinner created by chef Alejandro Alcocer of L'Estudio, with wine donated by Thackery & Company Winemakers. Attendees will dine family-style alongside the hosts, benefit committee members, and the Wooster Group company including Elizabeth LeCompte, Kate Valk, Ari Fliakos, and Scott Shepherd. The evening will conclude with the musical performance.

The benefit brings together several artists who have worked closely with The Wooster Group in the last twenty years. Host Sam Gold, who won a Tony Award for directing Fun Home, was assistant director and dramaturg with The Wooster Group from 2003-2005. Gold is currently directing the Broadway production of King Lear starring Glenda Jackson.

Gold will be joined by three longtime Wooster Group artistic associates: Frances McDormand, Maura Tierney and Suzzy Roche. McDormand, an Academy, Emmy and Golden Globe awardee; Maura Tierney, an Emmy awardee for The Affair, first worked with the Group in North Atlantic and now appears in its production The Town Hall Affair. Roche, is a singer/songwriter and member of the Roche Sisters.

The Wooster Group's benefit committee features Rita Ackermann, George Ahl, Yesim Ak, Nancy Barber and William Stone, Vivien Bittencourt and Vincent Katz, Winsome Brown and Claude Arpels, Nancy Campbell, Molly Davies, Jeffrey Deitch, Elizabeth Diller and Ricardo Scofidio, Robert Gober and Donald Moffett, Laurie Hawkinson and Henry Smith-Miller, Titia Hulst, Siri Hustvedt and Paul Auster, Joan Jonas, Alan Mark and Jeffrey Fraenkel, Frances McDormand, Orentreich Family Foundation, The Rolex Mentor and Protégé Arts Initiative, David Salle, and Tanya Selvaratnam.

All proceeds from the benefit will support The Wooster Group's creation of new work for theater.

TEENAGE CANCER TRUST AT ROYAL ALBERT HALL featuring Take That, The Script, Rudimental, Doves and The Levellers who come together to help young people with cancer.

March 25 features Rudimental - March 28 is Take That - March 29 features The Doves - March 30 is The Script - March 31 stars The Levellers.

The Royal Albert Hall has been hosting concerts in aid of the Teenage Cancer Trust since 2000, with the biggest names in music and comedy coming together each year to raise money to help young people face the chaos of cancer.

March 25-31, 2019 Royal Albert Hall in London.



SPREADING THE WORD


TONY WINNER JAMES CORDEN has been selected to host the 2019 Tony Awards which will air live on Sunday, June 9 from New York's Radio City Music Hall on CBS.

Currently the host of The Late Late Show Corden won the Tony for best actorfor his magnificant performance in One Man, Two Guvnors in 2012. He'll be an old hand at hosting the awards as he previously emceed the annual theater awards show in 2016,

MICHAEL J. BOBBITT an American playwright, director, choreographer, and performing arts leader based in Washington, D.C. is the artistic director of Adventure Theatre-MTC, the longest-running children's theater in the Washington metropolitan area, announced that he will step down July 1, 2019 to become Artistic Director of the New Repertory Theatre in Watertown, MA on August 1, 2019.

ALAN ALDA in conversation with Steve Strogatz one of the world's most celebrated mathematicians, as they discuss calculus: why its one of humankind's greatest intellectual achievements. April 2, 2019 at 92Y in New York City.

WORKS & PROCESS AT THE GUGGENHEIM the performing arts series at the Guggenheim, presents Atlantic Theater Company: The Secret Life of Bees by Susan Birkenhead, Lynn Nottage, and Duncan Sheik, with Sam Gold on Monday, April 22, 2019.

Set in South Carolina in 1964, Sue Monk Kidd's best-selling novel, The Secret Life of Bees, centers on Lily Owens, a restless white teenager who struggles with her merciless father and the haunting memory of her mother's death. When Rosaleen, her black caregiver, is beaten and jailed for asserting her right to vote, Lily's rebellious spirit is ignited. She and Rosaleen escape on an adventure where they are taken in by a trio of black beekeeping sisters. While Lily tries to unlock the secrets of her past, she and Rosaleen find solace in the mesmerizing world of bees and spirituality in this extraordinary tale of awakening, fellowship, and healing.

Prior to the world premiere, two-time Tony-nominee and Drama Desk-winning lyricist Susan Birkenhead, two-time Pulitzer Prize-winning writer Lynn Nottage, Tony- and Grammy Award-winning composer Duncan Sheik, and Tony-winning director Sam Gold discuss their collaboration and creative process of turning Sue Monk Kidd's novel into a musical. Cast members will also perform highlights.

This event is sold out.

THE NEW BRUNSWICK PERFORMING ARTS CENTER (NBPAC), CITY OF NEW BRUNSWICK, AND GEORGE STREET PLAYHOUSE have announced The Elizabeth Ross Johnson Theater and The Arthur Laurents Theater – named after two George Street Playhouse benefactors. The $7.75 million in gifts, the largest in George Street Playhouse history, strengthens NBPAC as the premier center for the performing arts. NBPAC, a $172 million redevelopment initiative that will transform New Brunswick's Downtown Cultural Arts District, opens its doors to the public this fall.

The Elizabeth Ross Johnson Theater, the center's larger theater, is named in memory of the daughter of Betty Wold Johnson and Robert Wood Johnson, III. The Arthur Laurents Theater is named for a longtime friend of George Street Playhouse, award-winning playwright and author Arthur Laurents.

MARCH 24 is National Chocolate Covered Raisins Day. March 25 celebrates National Lobster Newburg Day, National Pecan Day and Waffle Day in Sweden (in the U.S. it's August 24). March 26 is National Spinach Day and March 27 is National Spanish Paella Day. March 28 touts Something On A Stick Day. March 28 is National Black Forest Cake Day. March 29 is National Lemon Chiffon Cake Day. March 30 is oh, my - Turkey Neck Soup Day. March 31 is Tater Day, National Clams On The Half Shell Day and Oranges and Lemons Day.



E-Book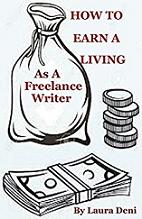 Soft back Book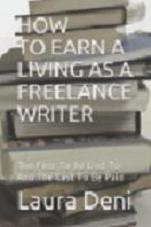 This is not your typical, totally boring textbook.

In the pages of How To Earn A Living As A Freelance Writer (the first to be lied to and the last to be paid) you'll find sex, celebrities, violence, threats, unethical editors, scummy managers and lawyers, treacherous press agents, sex discrimination; as well as a how-to for earning money by writing down words.





THE MURKY BUSINESS OF BOOK PR



Trying to obtain a favorite comment from a rival is an old press agent trick which is still being employed

A New York City based entrepreneur who has built a highly successful career staging seminars about civility in business and penning appropriate books which can be sold at those seminars has authored a soon to be published book on how to write a book and retained a press agency which needs to re-think its strategy.

The PR firm representing her - a small company I've never heard of located in a tiny Texas burg - sent me two identical e-mails. The only difference was in the sending title: Review Request and Review Opt.

The messages were identical.

In part the e-mail states: Dear Laura Deni: We would love to get a review from you to be printed on or inside the book, and to use through social media. May we send you a PDF version to be reviewed by you within the next two-three weeks so we will have it in time before it goes to print in advance of the book's June publication? . . . Thank you."

Say, what?

To me the e-mails were patronizing, mocking, insulting. On the overall view it shows that the PR firm doesn't do their research and just hurls stuff out waiting to see what sticks.

Or, even worse - employing the middle school intelligence level of thinking they've pulled a fast one if they can get a positive comment printed about a rival or competition.

My book How To Earn a Living As a Freelance Writer is better.

A book on writing can be more helpful if written by somebody who actually not only survived but succeeded without any crutches to fall back on. If the author hasn't truly made a living in the trenches writing then what they might be scribbling - is possibly important - but a one size fits call career directory.

In my book, How To Earn a Living as a Freelance Writer, Chapter Nine "Keep To Yourself or Socialize?" is devoted to whether a writer of any stripe would benefit from participating in seminars, social gatherings, mingle sessions, or a network get together. Nobody is going to walk up to you at a meet and greet and offer you a publishing contract unless there is a bill attached to it. Nobody is going to advise you how to steal a buyer away from them. Nobody can initially motivate you for more than a few days. Intermediate reinforcement is mandatory.

For most people, unless you have a burning passion, subject matter knowledge, drive, determination and strength not to permit others to distract you from being self motivated, you're going to wake up one day and discover your writing is precisely where it was when you decided to "get motivated" and what you have done is spend money you might not be able to afford for lectures, books, helpful tips and training films which have neither advanced your career nor your bank account.

Again, it's Chapter Nine: "Keep To Yourself or Socialize?"

If you are the creature dependent upon somebody else to push, control, nag, motivate and inspire you - then what percentage of your royalties are you prepared to give them for their services?

Considering the millions of people who have attended the plethora of day long or week-end seminars how many of those attendees have achieved great success? A show of hands and be careful which finger you raise.

Writing a how to book for the business community is a market unto itself. You're not going to structure/write a murder mystery the same way you would structure a book on how to sell real estate. And, stick with what you know. If you aren't a successful real estate agent, then don't pen a book on how to become one.

There is also a vast difference in structuring and writing a non-ficition versus one of fiction.

If one's writing success is based upon having an outlet in which to sell how-to books, then the subject is marketing - not writing skills.

One of the best arsenals anybody can have in their corner is a reputable PR firm who is working in the best interests of their clients. The worst: desperation oozing PR people who spam out requests. That can come back to bite.

The PR firm touts itself as "proven itself successful time and time again, as evidenced by the many glowing, 'full contact' testimonials from clients on our website. We specialize in promotion and marketing for authors and publishers of books. Our creative team works differently than traditional PR firms – we often work around the clock to do whatever it takes to get our client the exposure they need when they need it! We are equally diligent in our efforts regardless of whether our client is a high profile celebrity or a first-time author."

The firm brags that it "has earned credibility by excelling at producing results - clients know that we deliver on our word to bring them the best possible media coverage and advertising, usually at a much lower cost than traditional firms. ####### offers full-service public relations and advertising plans tailored to suit the needs or budget of any celebrity, author, service or product – almost any talent that needs to get maximum media attention in the shortest time possible. "

They certainly got my attention. As I said before - I think people ought to buy my book.


OTHER PEOPLE'S MONEY


LONDON'S TATE MUSEUM which has benefited from million of dollars in donations from the Sackler Trust has announced that the museum will no longer accept donations from the controversial Sackler family who run pharmaceutical firm accused of funding the US opioid crisis.



E-Book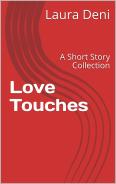 Soft back Book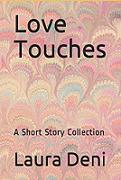 THE OREGON SHAKESPEARE FESTIVAL (OSF) has announced today that Nataki Garrett will become its sixth artistic director in August 2019, succeeding Bill Rauch.

Assuming the title of incoming artistic director, Garrett will first arrive at OSF in early April, as she prepares for the 2020 season. She also begins rehearsals in early June for How to Catch Creation, which she is directing this season. The production opens in the Thomas Theatre on July 23.

Garrett most recently served as Acting Artistic Director for Director of Denver Center for the Performing Arts (DCPA) during the organization's 18-month leadership transition, working in partnership with the CEO, Managing Director and Board of Directors to oversee all artistic operations for the theater company's $27 million annual budget. During her tenure, she initiated and negotiated the first co-world premieres in 10 years for two DCPA-commissioned plays - The Great Leap with Seattle Repertory Theatre and American Mariachi with The Old Globe.

As the former associate dean and the co-head of the undergraduate acting program at California Institute of the Arts (CalArts) School of Theater, Garrett has been hailed as a champion of new work as well as an experienced, savvy arts administrator. At CalArts, Garrett managed a $10 million budget and oversaw all operations of conservatory training.

Garrett is a recipient of the National Endowment for the Arts and Theatre Communications Group Career Development Fellowship for Theatre Directors and a member of the Stage Directors and Choreographers Society. Garrett is also a member of the Board of Directors for Theatre Communications Group, a company member at Woolly Mammoth, and an advisory board member for Mixed Blood Theatre.

During June and July, in addition to directing, Garrett will continue to fulfill incoming artistic director duties, including getting to know the Company and the Board. She assumes the full title and responsibilities of OSF artistic director on August 1.



E-Book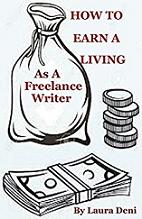 Soft back Book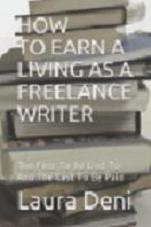 This is not your typical, totally boring textbook.

In the pages of How To Earn A Living As A Freelance Writer (the first to be lied to and the last to be paid) you'll find sex, celebrities, violence, threats, unethical editors, scummy managers and lawyers, treacherous press agents, sex discrimination; as well as a how-to for earning money by writing down words.






TOP GIRLS by Carl Churchill.

Directed by Lyndsey Turner.

Called a wildy innovative play about a country divided by it's own ambitions.

Now hiring: top girls wanted for prestige positions. Must be self-motivated go-getters with an appetite for success. No timewasters.

Marlene is the first woman to head the Top Girls employment agency. But she has no plans to stop there. With Maggie in at Number 10 and a spirit of optimism consuming the country, Marlene knows that the future belongs to women like her.

Cast includes Katherine Kingsley and Siobhan Redmond.

Set Designer Ian MacNeil. Costume Designer Merle Hensel. Lighting Designer Jack Knowles. Sound Designer Christopher Shutt.

Staged by the National Theatre at the Lyttelton in London from March 26, 2019.

LIFE AFTER with book, music, and lyrics by Britta Johnson.

Directed by the Globe's Barry Edelstein.

Choreography by Ann Yee.

Music supervision, arrangements, and orchestrations by Lynne Shankel.

Grieving the recent loss of her famous father, 16-year-old Alice begins to question the events surrounding his death and sets out to uncover what really happened on the night that changed her family forever. Britta Johnson's Life After is called "a bittersweet, witty, and life-affirming new musical that explores the mess and beauty of loss and love.

The cast includes Bradley Dean as Frank Carter, Sophie Hearn as Alice Carter, Charlotte Maltby as Kate Carter, Livvy Marcus, Mamie Parris as Beth Carter, and Dan'yelle Williamson as Ms. Hopkins; Ximone Rose, Mackenzie Warren, and Charlotte Mary Wen as Furies; Lance Arthur Smith as Frank Carter Understudy; and Emma Stratton as Swing.

The multiple Tony Award–nominated creative team includes Neil Patel scenic design; Linda Cho costume design; Japhy Weideman lighting design; Ken Travis sound design; Sven Ortel projection design; Chris Kong music director, Tara Rubin Casting/Merri Sugarman, CSA (Casting), and Anjee Nero Production Stage Manager.

Performances through April 28, 2019 at the Old Globe in San Diego, CA.

FAITH HEALER by Brian Friel.

Directed by Ron Sossi.

Starring Ron Bottitta, Diana Cignoni, and Paul Norwood.

Is Fantastic Francis Hardy a miracle worker — or a showman in search of a dollar? Brian Friel's mysterious, humorous and unforgettable work about an itinerant Irish healer.

Uniquely structured, Faith Healer illustrates the healing power of faith through four separate monologues. First we meet Frank, played by Paul Norwood, as he grapples with his "gift." Next is Frank's patient but suffering wife, Grace, portrayed by Diana Cignoni. Third up is Frank's promoter and set-up man, a Cockney named Teddy realized by Ron Bottitta, who puts a touching and comical show business spin on events. Frank's epilogue brings the play to a startling conclusion.

Performances of Faith Healer take place through May 12 at the Odyssey Theatre in West Los Angeles.

BE MORE CHILLfeaturing music and lyrics by Joe Iconis and a book by Joe Tracz based on the cult sensation novel by Ned Vizzini.

Directed by Stephen Brackett.

Choreography by Chase Brock.

What if popularity came in a pill? Would you take it, no questions asked? In Be More Chill, achieving that elusive "perfect life" is now possible thanks to some mysterious new technology-but it comes at a cost that's not as easy to swallow. What could possibly go wrong? Blending the contemporary with retro sci-fi, this thrillingly exciting, comically subversive, and deeply felt new musical takes on the competing voices in all of our heads. And ultimately proves, there's never been a better time in history to be yourself-especially if you're a loser...geek...or whatever.

The company of features Will Roland as Jeremy; George Salazar as Michael; Stephanie Hsu as Christine; Gerard Canonico as Rich; Katlyn Carlson as Chloe; Tiffany Mann as Jenna; Lauren Marcus as Brooke; Britton Smith as Jake; Jason SweetTooth Williams as Mr. Heere - Mr. Reyes - Scary Stockboy; and Jason Tam as The Squip. Cameron Bond, Anthony Chatmon II, Morgan Siobhan Green, Troy Iwata, Talia Suskauer and Joel Waggoner are the company understudies.

Scenic design by Tony Award-winner Beowulf Boritt; costume design by Bobby Frederick Tilley II; lighting design by Tony Award-winner Tyler Micoleau; sound design by Ryan Rumery; projection design by Alex Basco Koch; hair and makeup design by Dave Bova; musical direction by Emily Marshall; music supervision and orchestrations by Charlie Rosen; fight direction by J. David Brimmer; production supervision by SenovvA Inc.; casting by Telsey + Company / Adam Caldwell, CSA & Rebecca Scholl, CSA; production stage management by Amanda Michaels. LDK Productions, Lisa Dozier King is the general manager for the Broadway run of Be More Chill.

Performances at The Lyceum Theatre in New York City.


WHO'S WHERE




THE WHO on stage Tuesday, May 28 in Detroit, Michigan at Little Caesars Arena. Thursday's stop is in Pittsburgh, Pennsylvania at the PPG Paints Arena. On Saturday, June 1 they can be enjoyed in Toronto, Ontario Canada at the Scotiabank Arena.

KELLY CLARKSON in the spotlight Thursday, March 28, 2019 at the Infinite Energy Arena in Duluth, GA. On Friday her tour stops at the Bridgestone Arena in Nashville, TN. Saturday's gig is at the Bon Secours Wellness Arena in Greenville, SC.

INDIGO GIRLS with over 14 million records sold - including hits such as Closer to Fine; Galileo and Least Complicated - this Grammy Award-winning folk rock duo perform Tuesday, March 26, 2019 at the State Theatre of Jersey in New Brunswick, NJ.

THE MANHATTAN TRANSFER AND TAKE 6 IN THE SUMMIT a musical collaboration that brings together two dynamic vocal groups with over 20 combined Grammy Awards. These powerful ensembles will perform songs from their own catalogues, then join forces on more than a dozen numbers. Founded by Tim Hauser in 1972, the current Manhattan Transfer group features Janis Siegel (alto), Alan Paul (tenor), Cheryl Bentyne (soprano), and newcomer Trist Cureless (bass), who replaced Hauser following his passing in 2014. Take 6 showcases six voices: Claude McKnight, Mark Kibble, Joel Kibble, Dave Thomas, Alvin Chea and Khristian Dentley. March 30 at the Muriel Kauffman Theatre, Kansas City, Missouri.

CHER continues her show at the Park Theatre in Las Vega through March 30, 2019.

ROB LOWE inpired by the success of his two NY Times Best-Selling memoirs, Stories I Only Tell My Friends brings his one man show to the McCallum Theatre in Palm Desert, CA on Friday, March 29, 2019.

EARTH, WIND AND FIRE opening their residency at the Venetian Hotel in Las Vegas.


TO WHOM IT MAY CONCERN


FOURTH OF FOUR REQUIRED POSTINGS: A public notice advising that Tony Acklin and Lolita Munoz Mendoza (or anyone else) living at 2971 Vegas Valley Drive in Las Vegas, Nevada have no legal standing in my life. They do not speak, act, or in any way "care" for me. They are not authorized to give instructions, authorize the spending of money or inquire about, alter or interrupt services legitimately authorized by me on my behalf.

Recently, they provided false information to the police indicating that they "care" for me and are "worried" about me because they didn't see me for a few days. They provided authorities with a purported relationship individual whom could naturally be assumed as next of kin. However, that person has never existed.

I have emphasized to the police that I'd never have anybody like Tony in my life.

Mr. Acklin, 52, aka Tony S. Acrlin, formerly of Texas, has a police record, a bankruptcy record and operates a sex site. He misleads individuals into thinking that he owns 2971 Vegas Valley Drive. He is a boarder, the boyfriend of the mother of the owner.

The house is a single residency home located in an older, non-gated, area of town. The home is not licensed as a boarding house. The owner takes in boarders using the family clause statute which has resulted in Lolita Munoz Mendoza falsely claiming to me that she is the birth mother to the three younger men living in the house.

Acts committed by residents of 2971 Vegas Valley Drive against me/and or property include, but are not limited to:

Ripped down No Trespassing signs - - Attempted entry into my home - - Engaged in lies and gossip about me with neighborhood residents - - Tony implied that he "takes care of" me - - Neighborhood residents have reported to me that, on occasion, when Tony sees me leave the house Tony and/or Lolita race over to see if they could enter my house and snoop through my trash - - Taken in a boarder who drove here from Nebraska. As explained to me, one of his goals was to spy on me, relaying information back to Nebraska and to people living in Studio City/Sherman Oaks, California - - Lit illegal fireworks on New Year's Eve and the 4th of July standing as close to the property line as possible, and firing lit fireworks directly into my patio, in hopes of setting the patio curtains on fire. The burnt, illegal fireworks have been saved in a plastic bag - - That Tony and Lolita not only had knowledge of - but protected vandals who have done in excess of $10,000 damage to my home with the caustic "That'll just be something else she has to replace" - - They knew that my hand crafted, leaded, beveled glass front door, which had been in place for 30 years without incident, was going to be destroyed. Apparently, several times the tall, thin black man attempted to enter my property but apparently saw me, turned away commenting to Lolita as he cut across their yard. For somebody who now purports to be "worried" about me, why didn't they report that to the police??? - - Tony would go out late at night, running across lawns peeking in windows, trying doors to see if anything is open. When told to stop his excuse was that he was acting as a security guard to make sure everyone was safe. Several of the neighbors have told him to knock that off - - Since I don't spend all of my time in Nevada, once when I had called a cab Lolita remarked to Tony that she should have offered me a ride because "that way we'd know where she was going" - - Stolen and destroyed Christmas decorations from the lamppost - - Ripped the plastic protective cover from my outside holiday lighting display because the property owner wanted to "see what it was" - - Okayed people picking up their old TV set to steal blocks from a wall totally on my property in order to hold down their tarp - - Then there is the totally childish trick or treat caper. Tony wasn't born on Halloween - rather a few days before. Tony and Lolita have been known to go throughout the neighborhood on Halloween - sack in hand - telling residents that it is Tony's birthday so that the residents "insist" that Tony accept some Halloween candy.


















Next Column: March 31, 2019
Copyright: March 24, 2019 All Rights Reserved. Reviews, Interviews, Commentary, Photographs or Graphics from any Broadway To Vegas (TM) columns may not be published, broadcast, rewritten, utilized as leads, or used in any manner without permission, compensation and/or credit.
Link to Main Page
---
Laura Deni



For the snail mail address, please E-mail your request.
CLICK HERE FOR COMMENT SECTION