! >
Broadway To Vegas
  SHOW REVIEWS     CELEBRITY INTERVIEWS     GOSSIP     NEWS 
| | |
| --- | --- |
| | |
Copyright: March 24, 2002
By: Laura Deni
CLICK HERE FOR COMMENT SECTION

ROBERT PROSKY BRINGS THE GOLEM TO LIFE

Noted actor Robert Prosky stars in the world premiere of The Golem the newly adapted Yiddish stage classic, presented by the Manhattan Ensemble Theater April 1-May 12.

Drenched in the magic and mystery of the Kabbalah, The Golem retells the legends of a 26th century Rabbi in Prague who defies God when he molds and animates a huge clay figure to defend the Jewish community from attack.

David Fishelson, founder and artistic director of The Manhattan Ensemble Theatre, adapted the script. He spoke with Broadway To Vegas about this world premiere which begins previews April 1.

"Written in 1921 by an ex-Bolshevik H. Leivick, The Golem was astonishingly prophetic of the events of the Holocaust and the birth of the State of Israel. In the wake of September 11, the play carries with it even more powerful echoes of the dilemmas faced by our civilization today," related Fishelson who selected the play last summer.

With a news overload available thanks to 24-hour coverage on such networks as CNN and Fox, what is the purpose of attending this type of a play?


Robert Prosky is the Maharal, the Rabbi of Prague in 1580, and Joseph McKenna is his mystical creation The Golem. Photo by Aaron Epstein.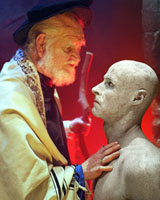 "Because this is also about our civilization," he quickly answered. "Why do you do a play? You do a play because it makes you feel. It makes you re look at your life. The old Aristotle thing about the cathartic effect. You come out weeping - run dry. Your emotions live to the fullest."

"What made me want to do this play is not so much current events as much as the story is incredible. I said - how come nobody is doing this damn play? The answer was - it's a 1921 Yiddish play that was four hours long!" exclaimed Fishelson. "In the 1950s Joseph Landis published new translations."

Fishelson contacted the translator. "I reached Joe Landis out in Valley Stream on Long Island where he has retired," continued Fishelson. "I said - Can I cut this thing? Can I trim this so it will really sing for a modern audience? He said please. It was always meant to be trimmed. The guy who wrote it wrote it to be read."

"So, I trimmed it down to a nice bare bones - keep the plot moving swiftly - play because at the heart of it is a great story, with great character. It was just too long."

"The Frankenstein myth is based on this story, not the other way around," stressed Fishelson.

"So in this story, like the original Frankenstein - not the movie - the Rabbi animates this clay figure using Kaballah."

Kabbalah means 'Tradition' or 'Transmitted Teachings'. The Kabbalah is the general term for a body of Jewish mystical teachings about the mysteries of God and the universe.

Recently the once secret Kaballah has achieved a certain prominence through the interest of some celebrities. People such as Sandra Bernard, Elizabeth Taylor, Roseanne Barr, and Madonna have reportedly developed an interest in the heavy mysticism of the Kabbalah.



Reportedly Madonna is interested in the secrets of the Kaballah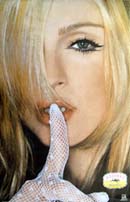 The Zohar (Splendour) is the central work of the Kabbalah. The Zohar is not one book, but a complete body of literature which has been united under one title. The Zohar is usually printed in five volumes, consisting of 21 parts.

"This play does not dwell on the specifics of the Kaballah," emphasized Fishelson. "The main character is a rabbi, a famous one in real life - who was a famous practitioner of Kaballah. He brings a clay figure to life - the Blood Libel. The Jews are being attacked and this Rabbi in desperation uses magic to create a strong man out of clay - to defend the Jews from attack."

"The creator and the created confront each other. Why did you give me life? The clay figure that the rabbi creates to be the defender of the people is a very lonely monster."



Joseph McKenna is the Golem, the being animated from clay. Photo by Aaron Epstein.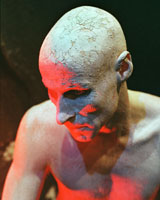 "It is incredibly emphatic," he continued. "You feel for the monster. You feel for the Jews who are under attack. You worry along with the rabbi - people who are forced to turn to violence to survive. So, the play moved me on about ten levels as a story, the characters, as it related to current events, but on a universal way, I think there will be weeping in the audience. It's about the tragedy of when the most innocent part of ourselves has to pick up a sword and become violent just to stay alive."



Robert Prosky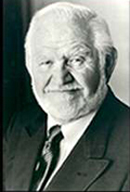 When Fishelson decided to mount the play he had one actor in mind, Robert Prosky, who got his start, as did Grace Kelly, at Old Academy Players, a non-profit community theater in Philadelphia.

"It's such a great role for an actor. It is as though it's a King Lear like role in size and in the level of the language. It just hasn't been that well known, because the damn thing was just too long."

"Now, here is a guy at - what do you say - I think he's 75 - he's at the zenith or something of his career - in terms of two Tony nominations in the 80s. He had Camping With Henry and Tom in the 90s. I don't think a role like this comes along like this for a guy, at his level of skill, maybe once every five years."

"He was the one I wanted. I contacted him - said check it out. I sent him a script."

Prosky was off book before he ever started rehearsal. That feat both astonished and inspired those who work with him.

"We're in the middle of rehearsals now. Funny, every actor knows their lines. I've never seen anything like it," Fishelson commented. "See, Prosky came in knowing everything. That is how he does it. The rest of the cast is so inspired by his example. He's one of the great actors of our generation. He's famous for being a wonderful person. - a good man - father figure with a sweet heart."



Sam Watterson and Robert Prosky in the New York premiere of Lee Blessing's play A Walk in the Woods at the Booth Theatre, February, 1988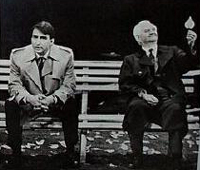 "So far the director is happy with everything," he said referring to Lawrence Sacharow.

"I am typical of several non profit theaters in the city that put on six to eight week runs. Many of the plays at the Public are that. A couple of the plays that recently won the Pulitzer, whether it was How I Learned To Drive or Wit, originally were six week runs. If the reviews leap on it then you can extend. If you extend and you get the attendees, get the theatergoers, then you can transfer to a commercial run. It's all about stepping up."

"I started the theatre company because I wanted to continue an experience that was very positive when I worked off off Broadway in a non union theatre known as the Jean Cocteau Repertory."

At Jean Cocteau Repertory he wrote and directed two dramatizations of Dostoyevsky novels for the stage: The Idiot in 1993 and The Brothers Karamazov in 1994. Both plays were published by Dramatists Play Service in 1995. In addition, The Brothers Karamazov was produced as a radio play for Los Angeles' L.A. Theatre Works with an all-star cast with Fishelson directing and co-designing the sound and broadcast on National Public Radio Playhouse in 1995. "The Idiot was also produced for L.A. Theatre Works in the Spring of 1997," said Fishelson about the event which featured Edward Asner, John de Lancie, Sharon Gless, Arye Gross, Harry Hamlin, John Randolph, Douglas Weston, and John Kapelos

"But, I lost a power struggle at the Rep, so I moved on," he explained.

"From 1995 to1999 I raised the money for this new theatre company from a series of angels. I was ready to be a nomadic theatre company - renting space wherever I could - when I stumbled on a place in So-Ho the very day they put a for rent sign in the window. For about a half million dollars I renovated. It's a 140 seater, with a stage deeper than it is wide - 22 wide and 30 deep with wing space - which is great for classics, because you can get more people on the stage in action in depth, rather than a wide and skinny stage, which tends to be a tendency with theatres."

As the boss he gets to make the rules and as the father of two small children he earns point at home with the cast party. "They know what daddy does. My wife is particularly pleased, because when we have the cast party - wrap the show - the kids get to play in the set, because when the show is on they can't get on the stage."

"I had raised about a million for the theatre company and I spent half of it to have my own space," he continued about the Manhattan Ensemble Theatre. "I am plunging ever deeper into fund raising," he related about the need for money which " never never stops."

"The key is to put on a good product to get - hopefully - wonderful reviews and then you attract funding. Funding follows reviews. You have to just do it."

"There are so many great theaters in this town that do new plays And, they do a great job. I've always been attracted to plays of epic scope, classic sweep. But, unless you are willing to modern dress Shakespeare, how are you going to find new works of classic stature? The answer is to do what the Russians have done and what many theaters have done over time, which is mine new ore from classics. Whether it is a novel or a play like The Golem that deserves a new, fresh version - and has never been done like this before."

The Golem starring Robert Prosky with Lynn Cohen, Brandon Demery, Rosemary Garrison, Ben Hammer, David Heuvelman, David Little, Joseph McKenna, Michael Milligan, Ian Pfister, Steven Rosen, Stuart Rudin, and Jeffrey Ware. The Manhattan Ensemble Theater. April 1-May12.


ART AND ABOUT


JFK EXHIBIT Presented by CNI at the Gaylord Opryland Resort & Convention Center Ryman A Exhibit Hall March 12 - May 27.

Experience the emotion and drama of an era that was full of style, glamour, and grace- the Kennedy era. Gaylord Opryland Nashville is hosting the premier of this new exhibit of John F. Kennedy mementos and objects of historical or personal significance.

Just a few of the 300 items to be on display include: JFK's Christening Ring; Cufflinks and Watch; Never-before-seen original documents and photographs, and JFK's rocking chair from the Oval Office.

Also featured will be the White House in Miniature Exhibit, a faithful recreation of the White House in a one-foot-to-one-inch scale - - an amazing replica that gives a privileged peek into 1600 Pennsylvania. Tours every 30 minutes, on the hour and half-hour.

MACY'S FLOWER SHOW its 28th annual flower show, opens today.

You can stop and smell the roses - and assorted other blooms - through April 6.

This year's show includes the celebration of Macy's 100th anniversary in Herald Square.



Broadway To Vegas is supported through advertising and donations. Priority consideration is given to interview suggestions, news, press releases, etc from paid supporters. However, no paid supporters control, alter, edit, or in any way manipulate the content of this site. Your donation is appreciated. We accept PAYPAL. Thank you for your interest.


SWEET CHARITY


JULIAN SCHLOSSBERG AND JAMES NAUGHTON HONORED



Linda Lavin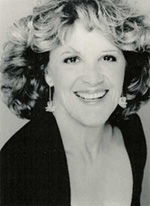 CAP21 (Collaborative Arts Project 21) will honor acclaimed Broadway, film and television producer Julian Schlossberg and two-time Tony Award-winning actor James Naughton at a special benefit evening on Monday, April 8th at the DiCapo Opera House in New York City.

The Honorary Chair of the Benefit Committee is Linda Lavin. The Benefit committee includes: Alan Bates, Stanley Donen, Charles Grodin, Valerie Harper, Anne Jackson, Frank Langella, Elaine May, Arthur Penn, Marlo Thomas and Eli Wallach. The evening includes a special gala performance celebrating the careers of the honorees followed by a reception after the show.



Julian Schlossberg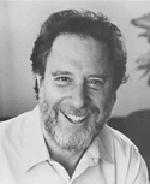 CAP21 honors producer Schlossberg for his outstanding contribution to theatre on and off-Broadway, for restoring and re-releasing classic films and for producing film and TV honoring America's entertainment giants. This season he is presenting Fortune's Fool directed by Arthur Penn and starring Alan Bates and Frank Langella on Broadway.

His recent New York stage productions include The Unexpected Man starring Alan Bates and Eileen Atkins; Madame Melville with Macauley Culkin and Joely Richardson; Taller Than A Dwarf with Matthew Broderick and Parker Posey; the Tony Award winning The Beauty Queen of Leenane.

Other productions included If Love Were All with Twiggy and Harry Groener; Power Plays starring and written by Elaine May and Alan Arkin; Death Defying Acts three one-act plays by Woody Allen, Elaine May and David Mamet; Vita and Virginia starring Vanessa Redgrave and Eileen Atkins; Tennessee Williams Remembered with Eli Wallach and Anne Jackson; Below The Belt with Judd Hirsch and Robert Sean Leonard; Jody's Body with Aviva Jane Carlin; Moscow Stations with Tom Courtney; Cakewalk starring Linda Lavin, and It Had To Be You starring and written by Renee Taylor and Joseph Bologna.

He heads Castle Hill Productions which distributes first run, classic and reissue movies such as Orson Welles' Othello to theatres, pay TV, cable, home video and other motion picture outlets worldwide.



James Naughton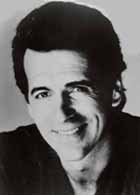 CAP21 also honors actor/director James Naughton who has won two Tony Awards - as the sleazy lawyer in the hit musical revival of Chicago and for his colorful film noir detective in the hit Larry Gelbart/Cy Coleman musical City of Angels." One of Broadway's most popular and accomplished performers, his one-man show Street of Dreams was a hit at the Promenade Theatre in 1999, where he also made his NY stage debut with Robert Ryan and Geraldine Fitzgerald in Long Days Journey Into Night, winning the Drama Critics, Theatre World and Vernon Rice Awards. His other Broadway credits include Whose Life Is It Anyway and I Love My Wife.

He has directed often at the Williamstown Theatre and at the Blue Light Theatre Company in NYC. He will direct Paul Newman in the Westport Playhouse production of Our Town this spring.

CAP21, founded in 1993 by Artistic Director Frank Ventura, is a not-for-profit arts organization dedicated to the creation of new theatre works, the development of new talent and the building of new audiences. The free Barbara Wolff Monday Night Reading Series and the up-coming Blackjacks Festival IX in May gives CAP21's writers the opportunity to hear their plays and musicals performed by professional actors and to gain valuable insight from audience feedback.



Jacqueline Antaramian and Adam Heller in The Immigrant Photo: Terry Shapiro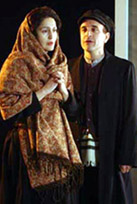 Last year CAP21 developed and presented the musical The Immigrant as the premiere production, rewarded with unanimous rave reviews, and recently opened at the Denver Center Theatre followed by an engagement at the Coconut Grove Playhouse.

One third of the plays developed at CAP21 have gone on to further development or productions at major regional theatres across the country. In the last year and a half, CAP21 has collaborated with 42 directors, 28 musical directors, 18 choreographers, 32 designers, 890 actors/singers/dancers and 38 book writers, lyricists and composers and three special events, 16 musicals and 25 plays -- 34 of them new works.

In addition to the development division, CAP21 operates America's largest and most respected acting conservatory specializing in musical theatre performance. Founded in 1994, CAP21 Conservatory operates a four-year program in partnership with NYU's Tisch School of the Arts to train NYU's undergraduate drama students in musical theatre technique.

Tickets for the CAP 21 Benefit evening on April 8th range from $150 to $2,100 and are available by calling (212) 807-0202.

LINCOLN CENTER GALA honoring patron Joe Cullman on his 90th birthday, takes place April 1.The event will feature Cole Porter's Anything Goes. Patti LuPone stars - probably already knows her part - since she received a Drama Desk Award when she appeared in the 1987 Tony-winning revival. Also starring in this one night event will be Howard McGillin and Linda Hart, with John Cunningham, Boyd Gaines, Kaitlin Hopkins, Elizabeth Hubbard, John Jellison and Michael McGrath.

Directing and choreographing the production is Robert Longbottom. David Chase serves as musical director.

Vivian Beaumont Theater April 1 - no fooling.



ALMOST HEAVEN written, adapted and directed by Peter Glazer is a new musical about the life and ethics of Colorado's adopted son, John Denver - the man who immortalized his love for the state in Rocky Mountrain High. The biographical show is presented in association with the late performer's longtime friend and manager, Harold Thau, whose relationship with Denver began when John joined the Mitchell Trio, which was the start of a 30 year relationship.

The cast includes: Lisa Asher, Emily Bauer, Allison Briner, Sean Jenness, Bryan Scott Johnson and David Ranson. The band, billed as a collection of some of the nation's finest folk and country-pop musicians, includes Jeff Waxman conductor and keyboards, Dave DeMichelis on guitar, Tony Marcus strings and saxophone, Johnny Neill playing the fiddle and mandolin, percussionist Tony Pantelis, bassist Mark Simon and guitarist Chris Soucy.



John Denver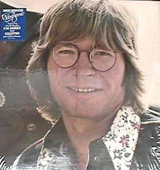 With new arrangements by Jeff Waxman of his best known ballads and some surprising discoveries a 14 member ensemble explores the work of this internationally acclaimed songwriter who spoke to millions through his music with such songs as Country Roads, Sunshine on My Shoulder, Rocky Mountain High, Back Home Again, Leaving on a Jet Plane, Annie's Song, Thank God I'm A Country Boy, Yellowstone, and Poems, Prayers and Promises.

Almost Heaven looks at his success through these songs and a dozen others and utilizes text from Denver's autobiography, interviews, media accounts and original material, including video and projections.

Musical consultant is Milt Okun, founder of Cherry Lane Music Publishing Company. James Dardenne is the set designer, Michael Krass costumes, Dawn Chiang lighting design, Tony Meola in charge of sound and John Boesche video and projection.

In conjunction with this opening of musical The Bronx to Broadway (A Journey in Showbusiness) an autobiography written by Thau is slated for release. As John's longtime business partner, manager and close personal friend, the book is billed as giving perspective and insight into John's life, career and personal relationships. Hal is principally involved in the promotion of John's music and the continuation of John's legacy.

Now in previews with the official opening on March 28, continuing to April 27 on the Denver Center Theatre Company stage in the Denver Performing Arts Center. After the Denver world debut Thau hopes for a national tour.

OKLAHOMA is on the fast lane to the Tony Awards. The show to beat has book and lyrics by Oscar Hammerstein 2nd. Music by Richard Rodgers.

Patrick Wilson stars as Curly, Josefina Gabrielle is Laurie, Justin Bohon is cast as Will Parker, Shuler Hensley portrays Jud, Jessica Boevers is Ado Annie and Aasif Mandvi is the peddler Ali Hakim while Andrea Martin is Aunt Eller.

Sets and costumes by Anthony Ward. Choreographed by Susan Stroman. Directed by Trevor Nunn. Gershwin Theatre, NYC.

Oklahoma, the first collaboration of Rodgers and Hammerstein, is an American classic and revered by the State of Oklahoma. Flying in for the opening were the Sooner State's Gov. Frank Keating, Oklahoma City's Mayor Kirk Humphreys and former University of Oklahoma football coach Barry Switzer. It's not written in their state's constitution - but might as well be codified - that the presiding governor attends every major opening of the production. It's been that way since the musical originally opened in 1943.

SERIOUS MONEY Written by Caryl Churchill, directed by Jean Randich and performed by the Yale School of Drama acting class of 2002. Performances thru April 13. Yale Rep. New Haven, Conn.

AIDA the national tour March 27-April 14 in Boston, MA. Yesterday the Tony Award winning Elton John/Tim Rice musical, which is loosely based on the Verdi opera, celebrated its second birthday on Broadway at the Palace Theatre. In honor of the occasion Elton John has spent the past week in New York guesting on Rosie O'Donnell's show, attending a performance of Aida and then going backstage afterwards.

THE CARPETBAGGER'S CHILDREN officially opens tomorrow night at the Mitzi E. Newhouse Theater, New York. In this Horton Foote's newest play, three daughters - played by Hallie Foote, Roberta Maxwell and Jean Stapleton - of a Union soldier who becomes a wealthy landowner in post Civil War Texas, weave their family's tale, painting a portrait of three sisters who strive to maintain a family unity and preserve their father's legacy.

Sets by Jeff Cowie, costumes by David C.Wooland, lighting by Rui Rita, and sound by John Gromada. Michael Wilson directs.

BILL BAILEY'S BEWILDERNESS at the Westbeth Theatre Center, after an acclaimed 25 year run, is moving on. Arnold Engelman, the Westbeth's producing director is changing offices and will be devoting full time efforts to full time producing at various other venues in New York and Los Angeles.

Bewilderness, about a cynic trying to understand anything organized - an attempt to phase out the zombie life and tidy up a bit - is produced in partnership with BBC America's deadfunny Live Comedy Series.

BBC America is the television home of fresh and groundbreaking comedy from the UK. Through its deadfunny live comedy series, featuring Britain's most outrageous and outstanding new talent, BBC America brings the living room experience alive on the New York Stage.

The final show at The Westbeth is March 30th.

LAS MENINAS by Lynn Nottage of Crumbs From the Table of Joy fame. Directed by Michael Donald Edwards is having its world premiere at San Jose Rep thru April 14.

A remarkable new drama of the indomitable human spirit. In 1695, on the eve of taking her vows in a French convent, a young woman looks back on the extraordinary circumstances of her birth, and pieces together the mystery of her history a history that goes back to the sumptuous court of Louis XIV's Versailles.

Trapped in a loveless marriage, Queen Marie Therese of Spain opens a surprise present from Africa, proving that big things do come in small packages. What follows is a humorous, moving and suspenseful tale of friendship and forbidden desires, of intrigue and ingenuity, of one woman's search for love, one man's search for freedom, and a daughter's search for the truth. Combining a rich period detail with a contemporary feel, Las Meninas puts an unforgettable human face on a lavish spectacle. San Jose Repertory Theatre San Jose, CA.


WHO'S WHERE


DENYCE GRAVES performs in a gala recital for the St. Cecilia Music Society in Grand Rapids, Michigan on March 26.

BARRY MANILOW entertaining Friday and Saturday at the Fox Theatre in St. Louis, Mo.

MELISSA ERRICO opens a three week run Tuesday at the Cafe Carlyle in New York City.

PAUL McCARTNEY kicks off his American tour Monday, April 1, at the Oakland Arena in Oakland, CA.

CHICAGO closes out their engagement tonight at the Stardust Hotel, Las Vegas. Then it's on to Tucson, AZ for a performance at the Desert Diamond Casino on Tuesday. The following night the city is Phoenix, AZ and the place is the Celebrity Theatre. On Friday the group can be enjoyed in Dallas, Texas at the Smirnoff Music Centre and they close out the week Saturday with a show at the C.W. Mitchell Pavilion in The Woodlands, Texas.

ENGELBERT HUMPERDINCK center stage Van Wezel Performing Arts Hall in Sarasota, Florida on Monday. Then he does a two nighter at the Lakeland Center in Lakeland, Florida on Tuesday and Wednesday. The singer performs Friday in the City Centre Theatre in Coral springs, Florida on Friday and closes out the week, Saturday, in Aurora, Illinois at the Paramount Arts Center.

DIANA KRALL in the spotlight March 26 at the Palace Theatre in Louisville, KY. On Wednesday she can be enjoyed at the Ohio Theatre in Columbus, Ohio. Friday finds her in New York at Radio City Music Hall.

DIANNE REEVES Friday is on stage in the Verizon Hall at Kimmel Center in Philadelphia, PA.

BETTY BUCKLEY Saturday performs at the McCallum Theatre in Palm Desert, CA.

WILLIE NELSON has a schedule that would make a teen ager tired. Tonight he is at the Celebrity Theatre in Phoenix, AZ. On Tuesday he's performing at Kingsbury Hall in Salt Lake City, UT. On Wednesday he's on stage at the City Auditorium in Colorado Springs, CO. On Thursday the performer does his thing at the Rushmore Plaza in Rapid City, SD. The next night the place is Northrop Auditorium in Minneapolis, MN and he closes out the week, Saturday, at the La Crosse Center in La Crosse, WI.

NATALIE MERCHANT in the spotlight Monday at the Civic Artz Plaza in Thousand Oaks, CA/. She performs a two nighter Wednesday and Thursday at the Cerritos Center in Cerritos, CA. On Saturday she stars at the California Center in Escondido, CA.

BILL COSBY telling stories Friday at the Maxwell E. King Center in Melbourne, FL. He does it again on Saturday at the Broward Center in Fort Lauderdale, CA.

STYX entertains on Monday at the Casper Events Center in Casper, WY. On Thursday it's the Brick Breeden Fieldhouse in Bozeman, MT. The next night the spotlight shines in the Spokane Arena in Spokane, WA and Saturday the place in the Memorial Coliseum in Portland, OR.

ENRIQUE IGLESIAS center stage tomorrow at the Benedum Center in Pittsburgh, PA. On Tuesday he is in at the microphone at the Rosemont Theatre in Rosemont, IL. On Wednesday he'll be singing in the Orpheum Theatre in Minneapolis, MN and on Saturday he can be enjoyed at the Shrine Auditorium in Los Angeles, CA.


PIFFLE AND PROFUNDITIES


ROBERT GOULET currently starring as Emile de Becque in the touring South Pacific sounds fabulous and looks decades younger than his years. To keep in shape he eats one meal a day around noon and then takes an afternoon nap.

When preparing for an engagement he vocalizes, which has received mixed reviews from the inhabitants of the Goulet household. The Las Vegas resident has always had a delightful selfeffacing sense of humor. Bob and Vera Goulet own five cats. As he tells it - One day he was at home and the five cats were in the room. He began vocalizing and - four of the cats left the room. The black Himalayan stayed. Later Goulet discovered the cat was deaf.













Next Column: April 1, 2002
Copyright: March 24, 2002. All Rights Reserved. Reviews, Interviews, Commentary, Original Photographs or Graphics from any Broadway To Vegas (TM) columns may not be published, broadcast, rewritten, utilized as leads, or used in any manner without permission, compensation and/or credit.
Link to Main Page
---
Laura Deni



U.S. Postal Address: Post Office Box 60538, Las Vegas, NV 89160
CLICK HERE FOR COMMENT SECTION