! >
Broadway To Vegas
  
 SHOW REVIEWS CELEBRITY  INTERVIEWS GOSSIP NEWS

| | |
| --- | --- |
| | |
MILITARY SERVICE MOLDED STARS - -WALTER CRONKITE ANSWERS QUESTIONS - - CANCER DOESN'T STOP LYNN REDGRAVE - - DREAM A LITTLE DREAM - - YASMINA REZA'S NEW PLAY - - CELINE DION'S NEW DAY - - CAR RACING BRITNEY SPEARS - - ALL ABOUT EVE GALA - - DONATE . . . Scroll Down


NAMES IN LIGHTS OR ON NAME TAGS


Stars who see their names in lights once saw their names on the breast pocket of their military uniform. As America engages in war, many performers have already served.



Tony Curtis during his Navy days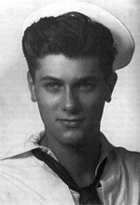 Las Vegas resident Tony Curtis, currently on tour in Some Like It Hot, appearing April 26-May 4 in Seattle at the Paramount Theatre, enlisted in the US Navy in 1943 at age 17. He received the Purple Heart after being wounded in action during the invasion of Guam in 1944. In Tokyo Bay he watched the surrender ceremonies from the Signal Bridge of the USS Proteus.

Ed Mc Mahon, who recently celebrated his birthday in Las Vegas, enlisted in the US Marines. He earned his wings at the Pensacola Naval Base and later trained fighter pilots. He served six years of active military service in both World War II and during the Korean conflict as well as 28 years in the reserves. McMahon flew on 85 combat missions and rose to the rank of colonel. He received the Yellow Ribbon Medal of Freedom Patriot Award along with former US President Gerald Ford. His former sidekick, Johnny Carson, was a Navy officer.



Norm Crosby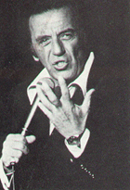 Comedian Norm Crosby, who was honored Friday by the Pacific Pioneer Broadcasters at the Sportsmen's Lodge in Hollywood, suffered a severe hearing loss while serving in a military on a sub-chaser in the North Atlantic. The depth charges "made a terrific sound, it was very loud and you could feel it through your bones. The hearing loss came about slowly, it was not that one day I was suddenly deaf, it was a gradual thing that came on slowly over time."

Barely twenty years old Crosby was fitted with awkward, big hearing aides called " a body aid." Today he wears two small behind-the-ear aids. Without them he hears "absolutely nothing." Crosby was the first spokesperson for the Better Hearing Institute in Washington and the first celebrity to discuss being hearing impaired.

Oscar nominee Paul Newman, who has said he won't be attending the Academy Awards because he is racing a car in Mexico, enlisted in the Navy during World War II to become an aviator, but those famous blue eyes turned out to be color blind, so he spent the duration as a radio operator.



1953 piano sheet music of April in Portugal featured Vic Damone on the cover in his Army uniform.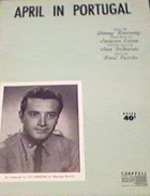 Vic Damone joined the Army in 1951. Upon discharge Damone teamed up with a piano player/composer named Burt Bacharach who had also just finished his Army duty. The first place they performed was a 1953 engagement at the Riviera Hotel. Damone traded in his Army khakis for a pearl grey tuxedo with black lapels and cuffs. He acknowledged the fine piano accompaniment of Bacharach and Walter Nye's band, then offered a toast to his Army life by singing I Never Had It So Good. Also on the bill was opening act Joey Bishop and dancers Marge and Gower Champion.

Mel Brooks' career began in the forties in the military, while serving as a combat engineer in the US Army clearing German mines after the Battle of the Bulge. He organized shows for the US troops, and when the German army began transmitting propaganda over loudspeakers. Brooks is known to have responded to German propaganda broadcasts by doing an Al Jolson imitation of Toot Toot Tootsie.

Leon Spinks was in the Marine Corps before becoming Heavyweight Champion of the World

Kirk Douglas who made his Broadway debut in 1941, enlisted in the U.S. Navy in 1943, and he served as a communications officer in anti-submarine warfare during World War II.

Frank Gorshin who is currently starring off-Broadway in Say Goodnight, Gracie was in the U.S. Army.

Don Adams was a Marine and contracted malaria on Guadalcanal.



Tim Conway on McHales Navy served in the US Army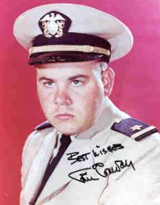 Tim Conway, a five-time Emmy Award winner, is a Korean War-Era veteran, serving in the US Army from 1956 through 1958. He received the 1998-99 Veteran of the Year award for his impressive record of charitable service, as well as, for his outstanding success as a veteran entertainer. Conway was also designated the national Take A.I.M. spokesman. Take A.I.M., focuses on awareness, image and morale issues in an on-going effort to instruct our nation's youth on the honorable history, sacrifice and important peacetime responsibilities of the US. Armed Forces.

"Because of the patriotic men and women that elect to wear a military uniform of a branch of the United States Armed Forces, we are a free nation and we will remain so," said Conway. "Their willingness to stand ready to stave off the aggression and to protect the freedom so many have risked their lives to preserve, makes us forever thankful to those that have served and to those yet to serve. I, together with VFI, encourage all civilians to show their admirable respect and uplifting support of our Armed Forces not only during times of conflict but also during times of peace."

Conway and Harvey Korman, also a veteran, bring their Together Again show to the Stardust Hotel in Las Vegas April 2-5.



Drew Carey turned his military haircut into a trademark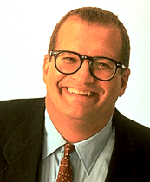 Drew Carey served in the Marine Reserves. His military buzz cut and black, wide-rim glasses became part of his trademark look.

Composer Hal David, a former journalist and wartime entertainment unit soldier, shared army digs with Carl Reiner. David credits the Army as his song writing launch pad. "I always wanted to write songs. The army was where I had the opportunity."

Carl Reiner entered army in 1942 and trained as a radio operator. He later studied French on assignment at Georgetown University to become an interpreter, but became a teletype operator in the Signal Corps where, on the way to Iwo Jima from Hawaii, was assigned to Maurice Evans' Special Entertainment Unit. For 18 months, he toured the South Pacific as a comedian in GI reviews.

Bobby Vinton, who performs March 25-30 at the Drury Lane Theatre in Evergreen Park, Ill served in the Army where he played trumpet in a military band. His Army experiences served as inspiration for one of his biggest hits, Mr. Lonely.

Navy veteran Eddie Albert drove Amtracks in several Pacific invasions. He served in the landings at Saipan in 1943, where he rescued wounded and stranded Marines from the beachhead. At Tarawa, he was wounded and lost most of his hearing and earned the Bronze Star.

Army veteran James Arness was wounded at Anzio. He was awarded the Purple Heart and Bronze Star.

Oscar winner Ernest Borgnine served in the U.S. Navy for twelve years, joining before WWII.

Williams Daniels was a staff sergeant with Armed Forces Radio.



Pat Sajak during his Army years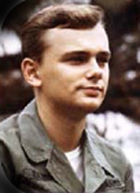 Also having experience with Armed Forces Radio is Pat Sajak, the Wheel of Fortune host who has just launched his own informative and interesting talk show on Fox. He joined the U.S. Army, in 1968 and was promptly sent to Vietnam. After a few months as a finance clerk, he was transferred into Armed Forces Radio and given the morning show on AFVN in Saigon where he yelled, Good Morning, Vietnam! for a year and a half. He finished his military career at the Pentagon in 1970.

Ossie Davis did his stint in the Army, where he penned and performed shows for the troops.

Don Knotts served in the military during World War II, assigned to a special entertainment unit for the Army. World War II veteran Cliff Robertson was a merchant marine.



Bob Newhart turned Army experiences into a nightclub routine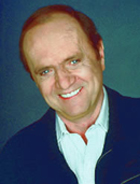 Bob Newhart, winner of the Kennedy Center's Mark Twain Prize for American Humor, turned his experiences in the Army into a comedy routine. Stationed behind a desk, he jokes about the seriousness of paper cuts. Newhart brings his button down mind to the Paramount Theatre in Denver, Colorado on April 14.

Army veteran Art Carney went to Normandy in July of 1944 as a replacement to the 28th Division in position around St Lo. He was part of a 30 caliber machine gun squad. On August 15, 1944 he had just taken up his position when he was hit in the right leg by mortar shrapnel. After receiving field treatment, he was sent back to Britain and then the US. He once said of his military career, "Never fired a shot and maybe never wanted to. I really cost the government money."

Before he became an actor, Charles Durning, the son of an Army officer, continued in his fathers footsteps. Durning landed at Omaha Beach in the D-Day invasion. He survived the landing, but was wounded in an ambush during the Battle of the Bulge. He was captured, escaped, and narrowly missed assassination at the Malmedy Massacre. He won three Purple Hearts and the Silver Star.

Mickey Rooney was a private first class in the Army. Awarded the Bronze Star, he served 21 months with a unit that entertained the troops.

Eli Wallach did his World War II tour of duty as a sergeant stationed with the US Army Medical Corps.



Michael Caine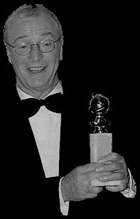 Sir Michael Caine was called up to do his National Service with the Royal Fusiliers, which took him to Korea. A contender for an Oscar this year, he was nominated for his starring role in the adaptation of Graham Greene's The Quiet American, the first foreign movie to be given permission to be filmed in Vietnam. The movie tells the story about the last days of French colonial rule in Vietnam and the beginning of US involvement there.

Caine's fellow Brits - Sean Connery served in the Royal Navy and Roger Moore was a first lieutenant with the British Army in occupied West Germany after WWII.

Glenn Ford is a Navy veteran. In addition to his World War II service, he served in the reserves during the Korean War and the Viet Nam War. He retired as a Captain in the US Naval Reserve. Also serving in the Navy were Shecky Greene and Don Rickles, who was on destroyer duty. Rickles has said of one deployment, "It was so hot and humid, the crew rotted." Mr. Warmth returns to the Stardust Hotel in Las Vegas on May 29.

Andy Rooney was a sergeant in the Army. Early in war he served with an artillery regiment assigned to England. While there he joined Stars And Stripes. In 1943 Rooney became one of the first correspondents allowed aboard B-17 bombers attacking Germany. He wrote of his war experiences in the book My War.



Skitch Henderson served in both the British and American Air Force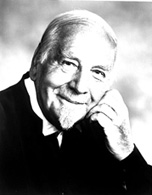 During World War II, Skitch Henderson who was born in Birmingham, England, flew for both the Royal Air Force and, after becoming an American citizen, the United States Army Air Corp USAAF service. In 1983 Henderson founded the New York Pops which is the largest independent symphonic pops orchestra in the United States, and the only symphonic orchestra in New York City specializing in popular American music.

Las Vegas resident Steve Lawrence served in the U.S. Army concert band during his tour of military service as did Eddie Fisher and announcer Charles Osgood.

Charlton Heston was a radio operator in B-52 bombers and served in the Aleutians.

Montel Williams is a retired Lieutenant Commander in the Navy. The actor/talk show host graduated from the Naval Academy in 1980 with a degree in general engineering and a minor in international security affairs. He was commissioned an ensign and assigned to serve aboard submarines.



Marty Allen - his hair helped a solider feel better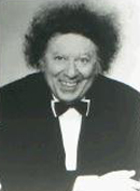 Wild haired comedian Marty Allen, who calls Las Vegas home, was in the Army Air Corps, stationed with the 15th Air Force in the province of Foggia, Italy. The 15th was a legendary unit whose B-17 bombers flew raids from bases in Southern Italy into Southern France, Germany, Poland, Czechoslovakia and the Balkans. It is best known for destroying German oil fields at Ploesti, Rumania, in the summer of 1944. Because of a perforated eardrum he was a member of the ground crew, doing duty as a security guard.

In early 1945 a fuel truck, containing 4,000 gallons of gasoline, was refueling a B-17 filled with bombs when a motor on the back of the truck ignited gas fumes and started a fire on the nose turret of the aircraft.

On board were two men who, instead of fighting the fire or moving the vehicle to a safer location, jumped off and ran. Not Allen. Instead of running away Allen ran towards the problem, jumped into the cab of the fuel truck and drove it away, preventing an explosion, according to a press release from his publicist. Allen then raced back to the plane, crawled into the bomb bay and rolled on the flames to extinguish the fire.

He became a decorated war hero. In addition to the medal, his heroism earned him a full-dress parade.

Since then Allen has done what he could to help the troops. From 1968 through 1972 Allen made an annual tour of military hospitals in the United States, paying for his own transportation and hotel costs.

According to another press release, in that 1968 tour of military hospitals Allen went bed to bed attempting to cheer up the Vietnam wounded. In one bed was a soldier depressed because his prosthetic leg didn't look real. "That can be fixed," chirped Allen, who asked the nurse for some scissors and tape. Then the comic cut off some of his hair and taped it to the prosthetic leg. The soldier started laughing - and getting better. A commendation for Allen's generosity was read into the Congressional Record.

Red Buttons and Karl Malden were corporals in the United States Army Air Force and Tom Poston was a Navy pilot.



Broadway To Vegas is supported through advertising and donations. Priority consideration is given to interview suggestions, news, press releases, etc from paid supporters. However, no paid supporters control, alter, edit, or in any way manipulate the content of this site. Your donation is appreciated. We accept PAYPAL. Thank you for your interest.


SPREADING THE WORD


A CONVERSATION WITH WALTER CRONKITE

Walter Cronkite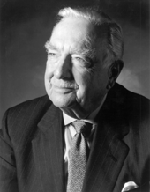 an in person seminar which is sent via satellite, free of charge, to universities and colleges across the country. The event includes a live question-and-answer session between Cronkite and the off-site audience.

One of the most revered names in broadcast news, Walter Cronkite has spent more than sixty years as a journalist-over forty of them at CBS News-and covered almost every landmark event of that time, including D-Day, the Nuremberg trials, the assassination of John F. Kennedy, the civil rights movement, the Vietnam War, the moon landing, and Watergate. Cronkite anchored CBS political and convention coverage from 1952 to 1980 and The CBS Evening News from 1962 to 1981, in addition to hosting numerous acclaimed documentaries, including his seminal 1968 special on Vietnam in which he famously concluded that the "only rational way out would be to negotiate-not as victims, but as an honorable people who...did the best they could."

Cronkite will review both his own extraordinary career in television and the evolution of electronic news from the pre-television days to today's world of twenty-four-hour cable news networks.

The lecture, the ninth in a series honoring William S. Paley, founder of CBS, has been underwritten by the CBS Foundation. The William S. Paley Annual Lecture A Conversation with Walter Cronkite Monday, March 31 at The Museum of Television & Radio in New York

POST SHOW DISCUSSION Following the Friday March 28th performance of None of the Above, a new comedy about a private school student and her S.A.T. tutor, New Georges will host a post-show conversation between None of the Above playwright Jenny Lyn Bader, a summa cum laude graduate of Harvard, and Bob Verini, National Director of Academics at Stanley Kaplan and the winner of Jeopardy!'s 1987 Tournament of Champions.

Bader and Verini will talk about intelligence, comedy, and what the obsession with standardized tests says about what society values. Both panelists test well - scoring especially high on verbal - and are virtual repositories of information, promising a lively, wide-ranging and irreverent conversation. New Georges' Artistic Director Susan Bernfield will moderate the conversation. Cast members Alison Pill and Kel O'Neill; and director Julie Kramer will also be in attendance.

Bob Verini is Kaplan's National Director of Academics. For over 20 years he has been an expert at test preparation and admissions for Kaplan's pre-law, pre-business, pre-health, and pre-college divisions. Bob has taught literally thousands of students to take the LSAT, GMAT, GRE, SAT, and MCAT (Verbal Reasoning) examinations, and has trained hundreds of Kaplan teachers and staff members. Bob is notable as one of the all-time highest money winners on Jeopardy!, the winner of the 1987 Tournament of Champions and a finalist in the show's 2002 "Million Dollar Masters Tournament" taped at Radio City Music Hall.

The event will be Friday at The Ohio Theater, New York City.


SWEET CHARITY


ALL ABOUT EVE a one-night only, all-star reading benefiting The Actor's Fund of America takes place Sunday, March 30 at The Ahmanson Theatre, Music Center of LA County.

Celeste Holm serves as the Benefit Chair. Edelman Johnson is the Event Chair and Tom Mankiewicz is the Honorary Chair.

All About Eve, one of the most incisive, literate, honored screenplays ever written, will be performed live onstage in a single history-making performance to benefit The Actors' Fund of America. Gordon Davidson directs Lauren Ambrose, Jillian Armenante, Stockard Channing, Tim Curry, Blythe Danner, Kirk Douglas, Calista Flockhart, Victor Garber, Angela Lansbury, Melissa Manchester, Carl Reiner, John Ritter, Jennifer Tilly, and many others in the original 20th Century Fox screenplay by Joseph Mankiewicz, based on Mary Orr's story The Wisdom of Eve, and adapted for staged reading by David Rambo. It's the classic tale of the stage-door mouse who devours a legendary lioness of the theatre as you've always wanted to see it. Fasten your seat belts - it's going to be a legendary night!

Tickets range from $50 - $1,000.



DREAM A LITTLE DREAM

Denny Doherty on stage Photo by Kenneth Kam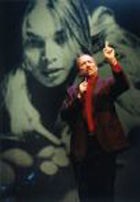 by Denny Doherty & Paul Ledoux is a new musical about the rock group The Mamas and the Papas, featuring original "Papa" Denny Doherty. Directed by Randal Myler the production traces the rise and fall of the group, from the folk clubs of Greenwich Village to the acid-soaked heights of stardom in Los Angeles, to the flowering of the hippie generation at the Monterey Pop Festival, and the heartbreak of the tragic loss of Cass Elliott, the soul of the group. A portrait of an era, Dream a Little Dream is billed as a love story, a tale of four young artists thrown together into a world of riches and fame.

In explaining the show, Doherty on his website states, "Some of what I'm going to tell you tonight didn't happen - at least not in the nice, semi-coherent way that I'm going to tell it. No, the stories will be stacked up, melded and muddled together and time will be warped. But that is how it was. Time got way out of whack and California dreaming became a sleep disorder. At any rate, stories will be told, names will be dropped and mud will be slung, but hopefully to a purpose."

The show will include songs made famous by The Mamas and the Papas, including Dedicated to the One I Love, I Saw Her Again, California Dreamin', Monday, Monday, and the title song. Doherty will be backed by a six-piece band, who will also provide vocals.

Sets by Walt Spangler. Costumes by David C. Woolard. Lighting by Peter Kaczorowski. Projections by Jan Hartley

Previews begin March 28. The official opening is April 14 at the Village Theatre, New York City.

LIFE X 3 the latest play - a comedy - by awarding winning novelist and playwright Yasmina Reza. She is best-known internationally for her 1994 play Art, which was translated and performed in nearly 40 different languages and made her the first playwright ever to win a Tony Award for a foreign play.

Trois Versions de la vie, or LifeX3, has premiered at the Theatre Antoine in Paris, directed by Patrice Kerbrat, at the Burgtheater in Vienna, directed by Luc Bondy, and at the National Theater in London, directed by Matthew Warchus. Reza, who trained as an actress, before devoting her talent to writing, played one of the four characters in the postmodern "revolving plot" which offers three parallel and different versions of the same period of time - a tense evening shared by two dysfunctional couples in the prime of life.

The American debut stars Helen Hunt, John Turturro, Linda Emond and Brent Spiner. In LifeX3, Henry (Turturro) and Sonia (Hunt) are putting their son to bed when an unexpected knock on the door throws them into disarray. Hubert (Spiner) and Inez (Emond) have arrived for dinner, a day earlier than expected. As the evening degenerates Yasmina Reza blends observations and high comedy resulting in the examination of our most personal intimacies and private longings.

Written by Reza and translated by Christopher Hampton, Life X3 is directed by Matthew Warchus and features set and costume design by Mark Thompson, lighting design by Hugh Vanstone and sound design by Christopher Cronin with original music by Gary Yershon. Produced by Ron Kastner the production officially opens on March 31 at Circle in the Square in New York City.

THE MUSIC MAN starring Gerritt VanderMeer as Prof. Harold Hill and Carolann Sanita as Marian bring those 76 trombones to the Capitol Theatre in Salt Lake City, Utah on March 25 to March 30.

AVENUE Q a new adult musical theatre piece for puppets and people. Singing puppets and their human neighbors tackle life's most vexing issues - including love, sex, money, race and how to tell your roommate he's gay. The place is New York City, and the street is Avenue Q, the only address you can afford when you're fresh out of college, or out of a job, or just trying to find your way in life.

Music & lyrics by Robert Lopez and Jeff Marx who developed much of the score at the BMI Workshop. Book by Jeff Whitty. Directed by Jason Moore who worked shopped the show in Summer 2002 at the Eugene O'Neill Music Theater Conference. Puppets designed by Rick Lyon. A co-production of The Vineyard Theatre and The New Group, New York City. Opening night at The Vineyard Theatre was March 19.

TALKING HEADS by Alan Bennett. Kathleen Chalfant, Daniel Davis, Christine Ebersole, Valerie Mahaffey, Lynn Redgrave and Brenda Wehle will star in the New York premiere of Talking Heads, six of Bennett's acclaimed solo pieces in two alternating programs directed by Michael Engler.

Each of the monologues offers the actors a challenging opportunity to create the character's intimate world, colored by her or his own insights, cares and concerns.

Program A: The Hand of God performed by Wehle. A Lady of Letters performed by Ebersole as compulsive letter writer. Bed Among the Lentils performed by Chalfant as a reluctant vicar's wife.

Program B: Her Big Chance performed by Mahaffey. A Chip in the Sugar performed by Davis playing mild mannered Graham, who lives with his mother. Miss Fozzard Finds Her Feet the story of a middle-aged English woman's awakening, performed by Redgrave, who isn't letting treatment for breast cancer at Memorial Sloan-Kettering Cancer Center knock her off her feet. She's kept up a full work schedule and hasn't missed a beat.

Rachel Hauck (Scenic Design), Candice Donnelly (Costume Design), Chris Parry (Lighting Design),Wendall Harrington (Projections), and Michael Roth (Original Music/Sound Design).

Previews began March 22 with the official opening slated for April 6. A two-performance package deal for Programs A and B is available. Both programs must be purchased simultaneously, either in person or over the phone. Minetta Lane Theatre, New York City.


WHO'S WHERE


CELINE DION

Franco Dragone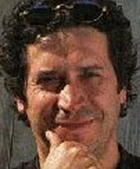 starring in Brand New Day, opens Tuesday in Las Vegas. The same night she opens her three-year Vegas engagement, a television special, hosted by Justin Timberlake, will be aired on CBS and on SBC in Canada. This special, produced by Ken Erhlich, will feature Celine Dion live from Las Vegas plus taped segments.

All the over-hype has been nauseating. However, if there is anybody who can live up to the over-the-top, unrelenting flak it's the show's creator, Franco Dragone. He is the innovative, creative genius behind the Cirque's stage productions, including La Magie Continue (1986); Le Cirque Reinvente (1987); Nouvelle Experience (1990); Saltimbanco (1992), which earned him a Los Angeles Critics Award for Outstanding Achievement; Mystere (1993); Alegria (1994); Quidam (1996); O (1998); and La Nouba (1998).

In Brand New Day, Dion will be joined by a cast of sixty dancers, musicians and artists who began rehearsing in La Louviere, Belgium last June. Rehearsals included dance, aerial, vocal, percussion, acrobatic and theatrical workshops. The cast hails from around the globe, the individuals renowned in their various disciplines. They were chosen from among thousands through auditions in Montreal, London, Paris, Amsterdam, New York, Las Vegas, Los Angeles, Chicago and La Louviere.

The musicians - most of whom have been touring with Celine for nearly a decade - include three background vocalists, two percussionists, an accordionist, a flautist, two cellists, a drummer, percussionist, pianist and two guitarists. Celine's longtime bandleader, Claude "Mego" Lemay, will be playing keyboards. The music will range from classic Celine to beautifully-arranged standards to her latest hits. To date, Celine has sold over 150 million albums worldwide, making her the biggest selling female artist of all time.

The creative team includes; Directed by Franco Dragone; Yves Aucoin Lighting Designer; Pavel Brun Associate Director; Michel Crete Set Designer and Projection Content Designer; Dirk Decloedt Projection Content Designer; Claude "Mego" Lemay Musical Director; Dominique Lemieux Costume Designer; Mia Michaels Choreographer; Denis Savage Sound Designer.

Celine, her husband and son have temporarily re-located to Las Vegas for the run of this production. Celine has no intentions of becoming a permanent Vegas fixture ala Siegfried & Roy. She plans to live in Florida, wanting her toddler to son go attend school there.

The production opens March 25 in the 4,000 seat Colosseum at Caesars Palace, Las Vegas. The show is produced by Concerts West, an AEG company.

DEE DEE BRIDGEWATER on stage March 27 in Seattle, Washington at the Paramount Theatre. On Friday the show is in Houston, Texas at the Cullen Theatre and she closes out the week, Saturday, in Newark, New Jersey at the New Jersey Performing Arts Center.

DENYCE GRAVES the native Washingtonian performs at Kennedy Center Concert Hall. March 29. Graves has performed at the White House, the Metropolitan Opera, The Oprah Winfrey Show and the National Cathedral. Her diverse range includes arias, orchestral arrangements and gospel music.

VONDA SHEPARD is the singer-songwriter who shot to fame as a result of the hit television series Ally McBeal, which featured her performing live on an almost weekly basis. The New York born Shepard performs March 25 at B.B. King Blues Club in New York City.

ELTON JOHN AND BILLY JOEL on stage performing March 28-29 MGM Grand in Las Vegas.

THE B-52's in a two nighter, March 28-29 at the Las Vegas Hilton.

LARRY GATLIN AND THE GATLIN BROTHERS singing their hits March 28 at Boulder Station, Las Vegas.

KENNY G on stage at the Aladdin Hotel, Las Vegas on March 29.

JEREMY EBENSTEIN the 22 year-old pop artist in a return engagement March 27 at Miss Elle's, an intimate supper club, in New York City.


PIFFLE AND PROFUNDITIES


BRITNEY SPEARS has been in Las Vegas prepping for a race-car movie she is producing and starring in this spring. Before she straps on her helmet and put the pedal to the metal in a movie she has been in Vegas taking lessons in the proper way to race a car around an oval track. In the flick the pop star will play the daughter of a NASCAR team owner.













Next Column: March 30, 2003
Copyright: March 23, 2003. All Rights Reserved. Reviews, Interviews, Commentary, Photographs or Graphics from any Broadway To Vegas (TM) columns may not be published, broadcast, rewritten, utilized as leads, or used in any manner without permission, compensation and/or credit.
Link to Main Page
---
Laura Deni



U.S. Postal Address: Post Office Box 60538, Las Vegas, NV 89160
CLICK HERE FOR COMMENT SECTION