! >
Broadway To Vegas
  
  REVIEWS INTERVIEWS COMMENTARY NEWS

| | |
| --- | --- |
| | |
ENTERTAINMENT GOES STREAMING - -LAS VEGAS AND XXX NUDE HAND SANITIZER WRESTLING - - POWER STATION OF ART - - NHL GOLDEN KNIGHTS HELPS ARENA WORKERS - - PRINCE ALBERT OF MONACO TESTS POSITIVE FOR COVID-19 - - THE NEW YORK GIANTS FUND CHILDCARE FOR FIRST RESPONDERS - - THE RECORDING ACADEMY ESTABLISHED COVID-19 RELIEF FUND - - KENNY ROGERS DIES - - DONATE . . . Scroll Down





Copyright: March 22, 2020
By: Laura Deni
CLICK HERE FOR COMMENT SECTION


IS A LAS VEGAS NUDE LAP DANCE AN ESSENTIAL SERVICE?


Across America governors of various states, including Nevada, have declared "shelter in place" directives, ordering that all non-essential business shut down.

The results have been that some businesses looked for loopholes and other businesses outright defied the orders.

For instance, The Little Darlings strip club in Las Vegas. They defied orders to close as a "non-essential" business during this CORVID -19 situation indicating that their male customers consider their services "essential," although the Nevada Health Response COVID-19 Risk Mitigation Initiative,classified Little Darlings as "non-essential."

Not only were their workers still taking it off, they capitalized on the potentially fatal virus offering "Corona free virus lap dancing." They even publicized a new feature show, XXX Nude Hand Sanitizer Wrestling. The club was planning to offers patrons the additional option of viewing a $100, tips encouraged, drive-thru strip shows.

The club advertises: "Alcohol-free, fully nude strip club offering hookah, VIP packages, guest DJs & amateur nights."

Police reported that they had been inundated with complaint calls carping about businesses which had remained opened.

When Nevada Gov. Steve Sisolak got wind of the noncompliance, he wasn't amused. He responded by ratcheting up his directive, calling a news conference and sternly ordering all non-essential businesses to immediately close. This time he empowered the police to enforce the executive directive. Violators can be fined, lose their business license and even be charged with a misdemeanor criminal offense.

Employees of The Little Darlings climbed off of the men and put their clothes on.

When permitted to re-open they intend to continue with the same "essential" services.


IN A TIME OF CRISIS, ENTERTAINMENT GOES ON - MAINSTREAMING


That pesky NORO19 might have sent the economy into a tailspin, but entertainers, venues and productions are showcasing their creative sides ty by embracing streaming.

While steaming is nothing new, it has come with a price-tag. To keep existing patrons, entice new ones and give people "self isolating" something to do besides go stir crazy, this is a major opportunity to see some theatre.

One of the first to step up was the New York Metropolitan Opera which launched a nightly free streaming service of their past productions on the company website during the coronavirus closure.

The second week of free streams features an all-Wagner week beginning with Tristan und Isolde on March 23. Conducted by Simon Rattle, starring Nina Stemme, Ekaterina Gubanova, Stuart Skelton, Evgeny Nikitin, and René Pape. Transmitted live on October 8, 2016.

On Tuesday, March 24 it's Wagner's Das Rheingold conducted by James Levine, starring Wendy Bryn Harmer, Stephanie Blythe, Richard Croft, Gerhard Siegel, Dwayne Croft, Bryn Terfel, Eric Owens, and Hans-Peter König. Transmitted live on October 9, 2010.



Two of the productions will star Deborah Voight.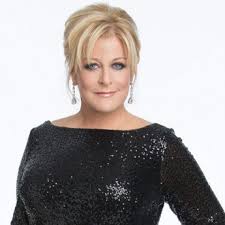 That is followed Wednesday, March 25 with Wagner's Die Walküre conducted by James Levine, starring Deborah Voigt, Eva-Maria Westbroek, Stephanie Blythe, Jonas Kaufmann, Bryn Terfel, and Hans-Peter König. Transmitted live on May 14, 2011.

Thursday, March 26 the show is Wagner's Siegfried conducted by Fabio Luisi, starring Deborah Voigt, Hunter Morris, Gerhard Siegel, Bryn Terfel, and Eric Owens. Transmitted live on November 5, 2011. On Friday, March 27 the production is Wagner's Götterdämmerung, conducted by Fabio Luisi, starring Deborah Voigt, Wendy Bryn Harmer, Waltraud Meier, Jay Hunter Morris, Iain Paterson, Eric Owens, and Hans-Peter König. Transmitted live on February 11, 2012.

This Saturday enjoy Wagner's Die Meistersinger von Nürnberg conducted by James Levine, starring Annette Dasch, Johan Botha, Paul Appleby, and Michael Volle. Transmitted live on December 13, 2014. Next Sunday, March 29 it's Wagner's Tannhäuser conducted by James Levine, starring Eva-Marie Westbroek, Michelle DeYoung, Johan Botha, Peter Mattei, and Gunther Groissböck. Transmitted live on October 31, 2015.

"We'd like to provide some grand opera solace to opera lovers in these extraordinarily difficult times," said Met General Manager Peter Gelb. "Every night, we'll be offering a different complete operatic gem from our collection of HD presentations from the past 14 years."

L.A. Theatre Works is offering 25 audio recordings of significant stage plays, each performed by leading actors of stage and screen, available free to educators worldwide.

LATW's "Setting the Stage for Learning" initiative allows teachers to enhance distance learning during the Covid-19 crisis — as well as classroom learning when students return to school. By harnessing the power of professional theater, students deepen understanding of complex literature and subject content through an engaging and meaningful learning experience.

A non-profit media arts organization and the world's leading producer of audio theater, L.A. Theatre Works' mission is to present, preserve and disseminate classic and contemporary plays featuring critically acclaimed actors. With LATW, teachers bring the excitement of a stage play into their students' immediate environment and allow them to share their experiences of this rich content with peers, even when separated by distance learning. Discussions about culture, context, the history and arc of the story, and personal connections to characters facing challenges and overcoming obstacles will add to students' enjoyment as stories come to life through talented casts, foley artists (creating sound effects) and well-crafted scripts.

"Students report how listening to a play provides a different experience from reading it," says LATW producing director Susan Loewenberg. "Drama and humor come to life in a more dynamic way through our recordings than text on a page."

According to Dr. Denise Johnson, professor of reading education and director of the Literacy Leadership program at the College of William & Mary in Williamsburg, Virginia, the benefits of audiobooks include introducing students to books above their reading level; modeling interpretive reading; teaching critical listening; highlighting humor; introducing genres and vocabulary; and providing a bridge to significant discussion topics. Perhaps most important, she cites Baskin & Harris, writing that audiobooks allow students to recapture "the essence and the delights of hearing stories beautifully told by extraordinarily talented storytellers."

L.A. Theatre Works offers support for educators with an introductory guide suggesting topics for engaging conversations and ideas for student-created content. Educators can select and preview a play, then select an approach, whether it be asking students to listen to an entire play with follow-up discussions and/or assignments, or breaking the play into listening segments, pausing for comprehension checks, answering questions and transitioning through the arc of the plot.

Endstation in Lynchburg, Virginia announced that: "Well-known Broadway performer, Laura Benanti, recently encouraged disappointed theatre students to send videos of their would-be performances to her twitter feed. While we take no credit for the idea, we will post any video to our website of 1. any student performing a solo excerpt from their role, or 2. recent rehearsal footage from any school's cancelled productions."

Those wishing to partcipate to send a video URL to Endstation's Facebook page. They conclude: "It's a tiny gesture, but a great way to pass the time and honor the dedication of our local theatre artists."

The Berkeley Rep School of Theatre is creating online opportunities for students to connect with a Berkeley Rep Teaching Artist in new and modified classes for adults, teens, and youth.

The Ridgefield Playhouse in Ridgefield, CT is live streaming some of our musician and performer friends who have been so incredible about keeping the arts alive out there. In fact, we are collaborating with ACT of Connecticut and last Friday presentedg an amazing original live stream show featuring some of Ridgefield's incredible entertainers, who also happen to have national acclaim as well. As the Playhouse stated: "I mean we're talking Stephen Schwartz, Debbie Gravitte and more! You'll love it!"

San Jose Jazz informed their patrons and friends that "even though live performances are off the menu for the moment, you have access to the next best thing, right on the SJZ website. For the past two years we have been working with UK's Soul and Jazz to produce videos that are incredibly close to the live experience. Put on some headphones, sit back and enjoy the incredible sound and visuals of Summer Fest performances by Tiffany Austin.

For the first time, The Grammy Museum in Los Angeles will debut never-before-released digital Public Programs from their archive while the Grammy Museum is closed until further notice in light of COVID-19. Billie Eilish and FINNEAS, Bob Newhart, Brandi Carlile, Greta Van Fleet, Kool & The Gang, Larkin Poe, Scarypoolparty, X Ambassadors, and Yola are the first round of artists to be featured in the digital Public Programs series.

The Museum's Public Programs digital series features intimate sit-down interviews with artists and musicians in its 200-seat Clive Davis Theater from past programs. Since the Museum opened 12-years-ago, it has offered more than 900 Public Programs. The Museum will release a new program every Monday, Wednesday and Saturday.

The Museum will also be releasing exhibit slideshows that will feature past exhibitions every Friday, beginning with X: 40 Years Of Punk in Los Angeles followed by Take Me Out To The Ball Game: Popular Music And The National Pastime. Gallery includes images of installation and artifacts, select media content featured in the exhibition, exhibit text, playlists, and captions.

Additionally, the Museum will release educational content and lesson plans via its website and digital platforms during the closure, continuing its mission of paying tribute to our musical heritage and bringing our community together through music. The Museum will be sharing daily playlists and thoughts curated by its staff, including the guest services and security team members in an effort to continue keeping all employees engaged during this closure.

"At the Grammy Museum, we believe that music has the power to bring us together, strengthen our sense of community and drive us forward – especially in times when it feels like we are being pulled apart. We believe at its core, everything that we do is to better our community through music," said Michael Sticka, Grammy Museum President. "The Grammy Museum's doors may be closed, but our mission isn't. This is about our community, nationwide, even globally. It is our privilege to share these never-before-released interviews by beloved artists with you and bring them into your homes. With these programs, we hope that people will find solace and inspiration."

The Kings Theatre in London is daily streaming free " a different window into the theatre accessible to everybody: our entire community, from artists to audiences to just Facebook followers, we can stay connected and we can develop together.

"That will be a Q&A with our Artistic Director, Adam Spreadbury-Maher. Future Q&As with other staff members. Wednesdays will be aimed at small companies where you can 'Ask Us Anything'. Thursdays will be a Skills Session with a leading industry professional: it could be a Director, Writer, Designer - the sky is the limit. Fridays a Book Club looking at a play text together that you can read online (this week Henrik Ibsen's Hedda Gabler). Mondays a Companies Take Over: we will bring you some of our favorite artists online."

In New Zealand, the effects of COVID-19 and the restrictions on the size of public gatherings meanAuckland Theatre Company cannot perform as normal. They have decided to "take the Company online for the next few months and create work with our artists for you to see in the digital space rather than the theatre. "The artists engaged for the ASB season of The Miracle Worker and the MiNDFOOD season of The Master Builder will be invited to create digital work that will keep our artists employed, our audiences engaged and the Company making theatre. We are excited by the tantalising prospect of what may be created for the web. "We are very conscious of the consequences for our employees. For people under contract, those contracts will be honoured and people will be paid. We are actively engaging with our workers, offering support services and doing what is possible to provide paid work."

The Alley Theatre in Houston, Texas helmed by artistic director Rob Melrose got creative and made it possible for ticket holders to watch a performance of 1984 in their homes. Ticket holders were sent a password protected link.

Based on George Orwell's futuristic novel,1984brings us the story of Winston Smith and a stark vision of a world in which freedom of action, word, and thought are controlled by Big Brother. How far are we from realizing Orwell's nightmare? Are we already there? Can there be more than one truth, more than one set of facts? As the story of Winston's fight for individual identity unfolds, the vision grows increasingly terrifying as the world it depicts grows uncomfortably familiar. A ferocious and provocative adaptation of one of the most prescient works of literature of the last century.

The production features Elizabeth Bunch as 2nd Party Member - Shawn Hamilton as Winston - Chris Hutchison as O'Brien - David Rainey as 4th Party Member - Jay Sullivan as 1st Party Member - Todd Waite as 3rd Party Member.

The creatives include: Michael Gene Sullivan Playwright - Rob Melrose Director - Michael Locher Scenic Design - Raquel Barreto Costume Design - Cat Tate Starmer Lighting Design- Cliff Caruthers Music & Sound Design - Adam Noble Fight Director & Intimacy Consultant - Kristen Larson Stage Manager - Emily Bohannan Assistant Stage Manager -Katie Leigh Creeggan Assistant Stage Manager.

Seattle Opera

La Boheme at Seattle Rep.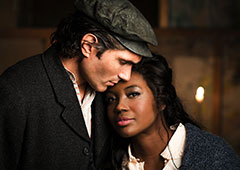 offers podcasts including La Boheme 101 where patrons can take a deep dive into opera's quintessential love story with Seattle Opera dramaturg Jonathan Dean.

Learn more about Puccini's music, the history of the opera, and more, all from the comfort of your home.

Seattle Opera Podcast episodes can always be found on their website, on iTunes, or by searching "Seattle Opera" on your favorite podcast app.

Museum around the world have instituted or expanded their on line presence.

The Museum of Arts and Sciences in Daytona, Florida is "posting content daily that will allow you to enjoy many aspects of the Museum from your home. From weekly star shows to gallery tours and storytime to activities for the whole family to enjoy. We are striving to provide you with content focusing on the areas of art, science, and history."






E-Book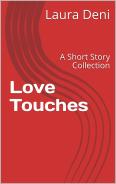 Soft back Book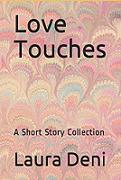 Broadway To Vegas is supported through advertising and donations. Priority consideration is given to interview suggestions, news, press releases, etc from paid supporters. However, no paid supporters control, alter, edit, or in any way manipulate the content of this site. Your donation is appreciated. We accept PAYPAL. Thank you for your interest.



E-Book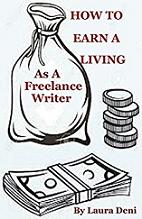 Soft back Book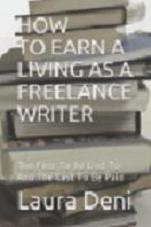 This is not your typical, totally boring textbook.

In the pages of How To Earn A Living As A Freelance Writer (the first to be lied to and the last to be paid) you'll find sex, celebrities, violence, threats, unethical editors, scummy managers and lawyers, treacherous press agents, sex discrimination; as well as a how-to for earning money by writing down words.





ART AND ABOUT


POWER STATION OF ART (PSA)

Jean Nouvel
Shanghai's public contemporary art museum has reopened after being shuttered since January when all of mainland China was put under lockdown to contain Covid-19.

That doesn't mean you can gaily skip into the place.

"All visitors must have their temperature taken, as well as present their ID card and registered health code, before entering." China has instituted a health tracking app that verifies users' recent travel history to document possible exposure to Covid-19. "They also shall keep 1.5-metre distance during their visit," and protective masks are required, stated the museum.

The Power Station of Art is a contemporary art museum in Shanghai. Housed in a former power station, it is China's first state run contemporary art museum. Converting the building cost $64 million which was paid for by the Shanghai government.

One of three exhibits back up until the end of this month is Jean Nouvel, in my head, in my eye…belonging… the first solo exhibition in China of Pritzker Architecture Prize winner and Venice Architecture Biennale Golden Lion Award recipient, French architect Jean Nouvel. Rather than a usual architectural display, Nouvel has transformed the exhibition room into a theater filled with light and shadow for his exhibition. It debuts a three-and-a-half-hour film produced by Nouvel, as well as six works of art based on his architecture, allowing visitors to immerse themselves in what inspired Nouvel's design practice, thus entering his thoughts and emotions. This exhibition is in collaboration with Fondation Cartier pour l'art contemporain.

With more than 200 construction projects worldwide, Jean Nouvel is perhaps one of the most prolific architects in the world. However, Nouvel has always pursued change and innovation. Since the beginning of his career, he has continuously opposed internationally stereotyped architecture. Nouvel instead pays attention to the local context and emotion of buildings. With the help of new technologies and materials, he creates a harmonious relationship between his buildings, the surrounding environment, and their historical context that resonates with people. For Nouvel, light is an important architectural element. He excels in using light to reveal the complexity and diversity of different spaces in the building and to create a unique narrative of fluidity.

As a part of the PSA series "Architecture & City" Exhibitions and Researches, this exhibition will not only present the architect's cultural standing and emotional belonging in a different way, but also showcase how light and shadow magic can illuminate the emotion and power of architecture, opening up multiple approaches to understanding architecture for the audience.






E-Book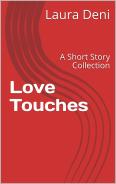 Soft back Book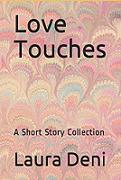 SWEET CHARITY


The LAS VEGAS GOLDEN KNIGHTS

Marc-Andre Fleury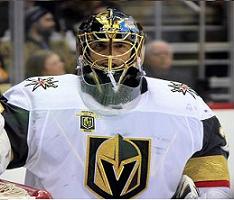 have negotiated a complex third party contract permitting them to donate a half million dollars to help on call arena staff hourly employees during the COVID-19 shutdown.

Employees such as food service workers, Zamboni drivers, sound techs will be compensated for regular season games which are not played.

In addition the popular goalie Marc-Andre Fleury has donated $100,000.

THE RECORDING ACADEMY AND ITS CHARITABLE FOUNDATION MUSICARES have established the COVID-19 Relief Fund to help people in the music industry affected by the coronavirus disease (COVID-19) outbreak and subsequent cancellation of multiple music events. From hotel and bar gigs to major music festivals, COVID-19 is deeply impacting live music events, and the creative community behind it all.

Administered through MusiCares, the COVID-19 Fund will be used to directly support those in the music community with the greatest need. To establish the fund, both the Recording Academy and MusiCares have contributed an initial donation of $1 million each, totaling $2 million. Additionally, all Recording Academy Chapters have committed to fundraising in their local communities. Further updates and announcements will be made in the coming days.

Harvey Mason jr., Chair and Interim CEO of the Recording Academy, says: "Event cancellations are at unprecedented levels and the situation therefore requires an unprecedented response. Many people in the industry are now in crisis, not knowing what the future holds or having to deal with dire commercial realities. We are asking the entire industry to stand with us to support the musicians, artists and professionals who are the bedrock and the future of our music community." "It's in times like these that many of us turn to music. Music can help us cope, and has the power to bring us together during a time when many of us might feel isolated. We encourage people everywhere to embrace the music industry which needs our help in these uncertain times." Steve Boom, MusiCares Chair, adds: "The music industry is built on the work of musicians, artists, and music professionals. It is in times like these, that the industry needs to come together to support those who are struggling, particularly those who rely on touring incomes to survive. We know this fund will need to be significant. We will not be able to do it alone, and that's why we are asking the entire music community including labels, streaming services, and anyone who is able to join us in this important effort. We're all in when the good times roll, and it's important that we're all in when times are tough, too." If you are a member of the music industry in need of assistance, contact Musicares.

THE NEW YORK GIANTS have funded a new program to provide childcare at no cost to emergency response personnel at the Meadowlands YMCA for the next 10 weeks.

The Meadowlands YMCA has continued to operate its daycare program in consultation with the Bergen County Department of Health, Hudson Regional Hospital and Hackensack University Medical Center for the children of essential personnel during the COVID-19 crisis. The new funding allows the Y to expand the program to up to 42 children. "Our staff is well-organized and well-trained to manage in this situation and is complying with the State and County Departments of Health's standards in their health safety protocols," says David Kisselback, President and CEO of the Meadowlands YMCA. "While we are cognizant of the CDC and other guidelines being issued to limit social gatherings, we also are committed to our mission of supporting the community, and our daycare program, food distribution programs, blood drives and education support programming are all being administered with the greatest of care."

Established in 1920, the Meadowlands Area YMCA is celebrating its hundredth anniversary. It is located in East Rutherford, New Jersey, in a service area of 132,000 households serving more than 350,000 guests per year.

COUNTRY STAR MARTINA McBRIDE has launched an emergency service to help feed the people of Nashville amid devastating tornadoes followed by the coronavisus.

Partnering with OneGen, McBride has launched a GoFundMe to help the organization distribute food directly to streets in the city as schools close for coronavirus precautions.

The intention is to feed kids who are home without school lunches and give groceries to those in the music and tourism industry suffering from lost paychecks.

THEATRE WASHINGTON which produces the Helen Hayes Awards has announced that it will make available $115,000 in assistance to theatre professionals impacted during the period in which theatre is shut down due to the coronavirus pandemic. TheatreWashington will fund "Taking Care-COVID-19 Emergency Relief Fund," by reallocating $100,000 from its "Taking Care of Our Own Fund," which assists area theatre professionals in unforeseen financial emergencies, plus adding a $10,000 pledge from The Revada Foundation, and a $5,000 gift from area theatre artists Rachel Grossman and Colin K. Bills. The assistance, in the form of $500 grants, will offer relief to at least 230 theatre artists.



SPREADING THE WORD


THE BROADWAY REVIVAL OF WHO'S AFRAID OF VIRGINIA WOOLF?<.font> announced today that "the production will not open when Broadway resumes performances, due to ensuing cast scheduling conflicts amid the shutdown. Please contact your point of purchase for refund information."

Who's Afraid of Virginia Woolf? was slated to April 9 at the Booth Theatre.

PRINCE ALBERT II of Monaco has tested positivefor COVID-19, the Palace of Monaco said in a statement, making him the first reigning monarch to publicly announced such as diagnosis. at, 62, will continue to work from his private offices and remain in contact with members of the government, despite his diagnosis.

He said he feels "stuffed up" and had been previously treated for pneumonia "a couple of years ago." The prince continued that for the last two weeks he had been taking precautions, such as .using lots Puril. The prince is being treatedin the palace by specialists from Princess Grace Hospital, named after his famous American movie star mother, formerly known as Grace Kelly. Albert graduated from Amherst College in Massachusetts with a degree in political science in 1981

JACK & JACKIE'S BEVERLY HILLS MANSION that would be the former estate of newspaper magnate William Randolph Hearst is for sale at $125 million. Well known for its memorable scenes in the movies The Godfather and The Bodyguard, Beverly House was also John and Jacqueline Kennedy's honeymoon home and JFK's 1960 West Coast presidential-election headquarters.

Built in 1927, Beverly House features 18 bedrooms, 25 bathrooms, 12 fireplaces, two swimming pools, exquisite formal water gardens and six separate structures. Designed by Gordon Kaufmann, the architect behind the Hoover Dam and some of the most important estates in the Beverly Hills area, the estate is well known in the architectural world for its H-form design characterized by long colonnades, wide balconies, arched floor-to-ceiling windows and its spaciousness: a stunning two-story library with hand-carved paneling and a wraparound walkway; a formal living room with its 22-foot-high, hand-painted arched ceiling; a state-of-the-art spa; and a billiards room with herringbone parquet floors and an intricately designed ceiling and carved fireplace - both from the Hearst Castle in San Simeon. A substantial addition was made in the 1990s expanding the size of the building as seen in The Godfather.

Located on approximately five acres of landscaped flat land only three blocks from Sunset Boulevard and the Beverly Hills Hotel, Beverly House stands as an emblem of Hollywood's Golden Era. Priced at $125 million, the listing agents are Mauricio Umansky and Santiago Arana of The Agency, Beverly Hills.

THE NFL has canceled plans to hold its draft in Las Vegas this year because of concerns over the spread of coronavirus.

Over 600,000 fans were expected to swarm the Las Vegas Strip for the event.

STRATFORD FESTIVAL in Canada has cancelled performances April 11 to May 2 as well as all public events in its facilities during March and April.





OTHER PEOPLE'S MONEY


A MONEY STATEMENT FROM KING'S HEAD THEATRE in London. In part it states: "We rely on 80% ticket sales as income to keep the venue open. That said we have contingency plans that will now be activated and we are grateful more than ever to our donors of every size. We are committed to paying all our artists who were due to be working right now in the building two weeks pay. We are committed to paying all our zero hour workers, Front of House staff and Duty Techs, two weeks average pay. We are committed to removing the cost of rent from all companies due to be in the building during our closure. As a small venue, a covers-every-posibility insurance policy would never be affordable and as such we don't have the option of a payout for this decision but our first and foremost priority is the health and wellbeing of the community.

THE ABBEY THEATRE in London has announced that "all artists and companies contracted by the Abbey Theatre in postponed or amended projects will be paid in full for their original contracts. In the coming months, we will work hard to bring these artists back together and get these projects to the stage."



E-Book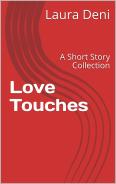 Soft back Book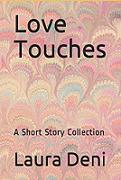 E-Book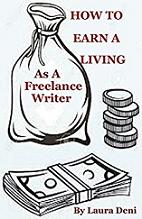 Soft back Book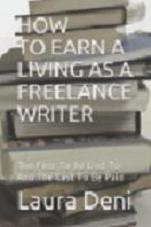 This is not your typical, totally boring textbook.

In the pages of How To Earn A Living As A Freelance Writer (the first to be lied to and the last to be paid) you'll find sex, celebrities, violence, threats, unethical editors, scummy managers and lawyers, treacherous press agents, sex discrimination; as well as a how-to for earning money by writing down words.





FINAL OVATION


KENNY ROGERS Grammy award winning singer and performing artist died on Friday night, March 20, 2020 at his Sandy Springs, Georgia home where he had been in hospice care. He was 81.

Some of his hits included The Gambler; Lady,; Islands in the Stream, and Lucille.

Rogers charted more than 120 hit singles across various music genres, topped the country and pop album charts for more than 200 individual weeks in the United States alone, and sold over 100 million records worldwide, making him one of the best-selling music artists of all time.

The singer, songwriter, actor, record producer, and entrepreneur was a member of the Country Music Hall of Fame.

A charming gentleman, he frequently played Las Vegas.

Rogers was married five times (with each marriage lasting longer than the previous one) and had five children. He married Janice Gordon on May 15, 1958; they divorced in April 1960 with one child. Rogers married Jean Rogers in October 1960 and divorced her in 1963. He married Margo Anderson in October 1964 and divorced her in 1976 with one child. Rogers married Marianne Gordon on October 1, 1977, and divorced her in 1993 with one child. Rogers married for the fifth and final time when he married Wanda Miller on June 1, 1997. The couple had twin sons together.

Due to the national COVID-19 emergency, the family is planning a small private service at this time with a public memorial planned for a later date.

ZOE CALDWELL Tony-winning Broadway star died from complications due to Parkinson's disease on Sunday, February 16, 2020 at her home in Pound Ridge, Westchester County. She was 86.

The acclaimed actress earned the first of her four Tony Awards in 1966 for Tennessee Williams' Slapstick Tragedy, taking home the trophy for Featured Actress. Two years later, she won the first of her three Tony awards for Lead Actress for The Prime of Miss Jean Brodie. Her Lead Actress win for Medea came in 1982, while her final honor at the Broadway award show was for Master Class in 1995.

Born in Australia, she made her stage debut at age 9 in a Melbourne production of Peter Pan. After performing in touring productions in Australia and taking parts in England and Canada, she did regional theater work at the Guthrie Theater in Minneapolis and the Goodman Theater in Chicago. Caldwell made her Broadway debut in The Devils in late 1965, temporarily replacing Anne Bancroft, who injured her back. She'd go on to star in or direct numerous shows over the course of the next four decades, and made her final Broadway appearance in 2003 with The Play What I Wrote.

In 1970, Caldwell was appointed to the Order of the British Empire.

In 1968, she married Canadian-born Broadway producer Robert Whitehead, a cousin of actor Hume Cronyn. They had two sons Sam and Charlie and were married until Whitehead's death in June 2002. In addition to her sons she is survived by two grandchildren.

BEATRICE the French Bulldog who spent seven seasons as the beloved Stella the dog on Modern Family died suddenly days after stars Ed O'Neill, Sofia Vergara and Ariel Winter finished taping the final episode of the ABC series. It's currently unclear what led to Beatrice's sudden death. which was kept secret for a week.

Beatrice was represented by Good Dog Animals. Their description of Beatrice reads: "You probably know Beatrice as "Stella" from Modern Family. She's mastered a wide range of behaviors and is always looking to put her skills to the test. She even knows how to skateboard!"


















Next Column: March 29, 2020
Copyright: March 22, 2020 All Rights Reserved. Reviews, Interviews, Commentary, Photographs or Graphics from any Broadway To Vegas (TM) columns may not be published, broadcast, rewritten, utilized as leads, or used in any manner without permission, compensation and/or credit.
Link to Main Page
---