! >
Broadway To Vegas
  SHOW REVIEWS     CELEBRITY INTERVIEWS     GOSSIP     NEWS 
| | |
| --- | --- |
| | |
Copyright: March 22, 1999
By: Laura Deni
CLICK HERE FOR COMMENT SECTION

CONGRATULATIONS JUDI DENCH


Judi Dench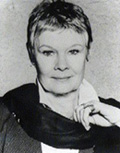 Dame Judith Dench, who picked up the Oscar Award as Best Supporting Actress, brings her immense talent to Broadway.


She'll play an aging mistress maladjusted to modern life in the Dave Hare play, Amy's View.


The production opens April 15 at the Ethel Barrymore Theater.


FOR ADULTS WITH EARPLUGS

The Tony Award winning Generation X musical Rent has had its lease extended in Charlotte, North Carolina.

The show was scheduled for eight performances July 27-Aug 1 at the Blumenthal Center's 2,000 seat Belle Theater. Last week it was announced that an additional eight performances have been added for Aug. 3-8.

Although the first week's shows were almost sold out, the Charlotte Observer reported that about 400 people asked for their money back after receiving a letter that is sent out to all ticket buyers, regardless of venue.

The letter advises that because of the adult content, the show is recommended for audiences 18 or over. Production officials said the reason for refund requests had nothing to do with the adult content, but rather because of another warning - as a rock opera, it is louder than most Broadway musicals.

Tickets for the second week of shows went on sale last Friday, priced between $18-$60.


BUCKETS OF BLOOD AND PEANUT BUTTER
Carl Beck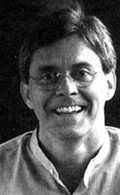 "It's not your grandmother's Dracula," according to Carl Beck, director of the Omaha Community Playhouse. "It's a new version, very fresh, just from 1996. There were stage versions of Bram Stoker's novel by the turn of the century in both Britain and America, but this version just captures your interest. It's almost cinematic."

It's also messy. About that blood.

"This is a buckets of blood show," he proudly declared.

That took more than just a little experimentation. If television shows such as ER, and Chicago Hope have discovered that cottage cheese mixed with raspberry jam is the perfect mixture to smear over a baby for a childbirth scene, Beck experimented with different types of stage blood. He needed something that would wash out of the costumes, which are laundered daily.

"We found a peanut butter based formula works best for our blood."

Beck is also testing the Playhouse limits with the sound. The production uses three hydraulic lifts and three sound operators, the demands of which "exceed anything ever done at the playhouse."

Broadway To Vegas sent Michael Ashleman, who has previously covered Omaha theater for us, to see last Saturday night's production of Dracula.



Bram Stoker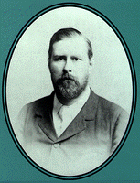 "If you had not seen Bram Stoker's Dracula, the 1993 movie starring Wyonna Rider, Anthony Hopkins, Keanu Reeves and Gary Oldman, you would have been completely lost. This is a bad rip off of the movie," fumed Ashleman. "Had you not seen the movie you would not have had a clue.

"If you had not read the book Dracula, never seen the movie, you would have thought this was the most awful play you had ever seen, and you would not have been able to follow any of it," he charged.



Gary Oldman as Dracula
Skip the Play, See The Movie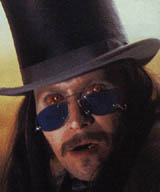 "Matt Thompson plays Renfield. He had a beginning soliloquy in which he describes Bram Stoker and how he fell in with a bad crowd - theater goers. Then he becomes the lowest form of life - a critic. That was very amusing.

"The interaction between the characters doesn't work. The character Dracula is never developed. The play Dracula forgot to include Dracula," continued Ashleman. "The director had Dracula swooping in and out of scenes like he was a dancer in Riverdance. Dracula is portrayed by Dan Prescher, who is a physically powerful character. He looks good in the part. In the movie, Dracula is a central character. In this play he has very few lines in comparison to what he represents. Unless you saw the scene that is being imitated in this play, you do not know what happened, which is really sad," Ashleman complained.

"The play is written in such a chopped up manner that it is difficult to follow the plot.

"Although the sound effects - a beating heart and lightning- are quite good, the misuse of the special effects turned the show into a farce. In one scene vixens, which are female vampires, attack and eat a baby. This is done under a blanket, so you don't actually see anything, except blood squirting out of the blanket, which gives the right impression. Except, it went on about 15 seconds too long, which caused the audience to start to laugh.

"Another scene involves eating a rat. The head is twisted off and blood squirts out, except it got to be humorous, because it was just plain too long. At first the audience reacted the way the director had intended. But when it went on for ten to fifteen seconds too long, it went from the horror scene that it was suppose to be to - funny. People started talking about the rat shaped ketchup bottle that was squirting an actor on stage," Ashleman explained.

"The actors were of such good quality that the over the top special effects were not only not necessary, but destroyed the show. If each of the special affects had lasted only half as long, the desired effect would have been achieved. Less is more," he declared.

"They also used way too much fog, which made many in the audience cough and sneeze. There were a couple of times when the use of a strobe light not only wasn't necessary, but destroyed the scene," Ashleman added.

Ashleman reported that the Playhouse, which holds 600, was sold out with "a well dressed, diversified age group. There was a lot of snickering. The crowd had a mixed reaction. Several people thought that the ones who liked the play were really remembering the movie in their mind. This Playhouse also has a very faithful following, to the point that the patron's loyalty to this Playhouse can be somewhat blinded to the production."

"I felt the actors did a very good job," stressed Ashleman.

"Matt Thompson played Renfield; Matthew Kamprath was cast as Dr. Van Helsing; Teri Fender was Lucy; Rob Baker as Dr. Steward; Chris Lundquist portrayed Jonathan Harker and Kay Vivian was fabulous as Mina. The actors all did a wonderful job. It was the over the top directing approach that ruined the show. The play adaptation is a bad copy of the film, which was wonderful. The flaws in the play are not the fault of the actors. They just had a pig in a poke."

Dracula has performances at the Omaha, Nebraska Playhouse through April 3.



Broadway To Vegas is supported through advertising and donations. Priority consideration is given to interview suggestions, news, press releases, etc from paid supporters. However, no paid supporters control, alter, edit, or in any way manipulate the content of this site. Your donation is appreciated. We accept PAYPAL. Thank you for your interest.


PRIVATE LIVES, PUBLIC FEUDS


Noel Coward has a soigné sophistication - his works, a certain classy drollness. Born December 16, 1899 in Teddington, England the dramatist, actor, composer, lyricist, cabaret performer and wit composed over 300 plays, songs, collections of short stories and at least five screenplays.

This centennial anniversary of his birth will see at least a half dozen revivals of his works. Coward's Design For Living, directed by Stephen Wadsworth is currently being staged at the Seattle Rep Theater, with performances through April 18. The National Theater in London stages Private Lives, opening May 13, with Juliet Stevenson playing Amanda.

Both Elizabeth Taylor and Joan Collins have portrayed Amanda Prynne, the divorcee reunited with her ex-husband on the Riviera. In Private Lives, a play Coward reportedly wrote in only four days, the balcony scene is second only to the one in Romeo and Juliet.



ELIZABETH TAYLOR

When Elizabeth Taylor and Richard Burton agreed to co-star in the 1983 Broadway revival it was front page news. I was working on a Broadway special issue for Billboard magazine and interviewed entrepreneur extraordinare Zev Buffman, who packaged the deal.

Actor Lee Majors hot as star of The Six Million Dollar Man had announced, on prime time television, that he was negotiating with Buffman to bring along his ex-wife, Farrah Fawcett, and join Taylor and Burton - to star in the production. Majors and Fawcett would have played Sybil and Elyot Chase, while Taylor and Burton were cast in the leads of Victor and Amanda Prynne, in the play which only has five characters. The remaining role is that of Louise, the maid. Majors implied the Taylor, Burton, Majors and Fawcett billing was a done deal.

"Nothing came out of my mouth," Buffman told me. "It all came out of Lee's enthusiasm. He wanted to do it. The roles are too small. They would have been bored after a month. There are only two major roles and those are taken by Taylor and Burton."

Between writing deadline to publication dates, events can change.

I wrote my articles, both for the Broadway Special Issue and regular Billboard issues, that Buffman was overjoyed to stage Private Lives with Taylor and Burton.

The production, with the two tempestuous off stage lovers opened May 16, 1983. It was a disaster. It ran for only 63 performances before the mixed reviews and the off-stage fighting caused Buffman to pull the plug. Headlines said he fired them.

The day the "firing" and show closing was announced, my article on Buffman glowing about Taylor and Burton hit the stands.

"Couldn't you have waited just one more week to get rid of them?" I whined to Buffman. "It looks ridiculous. I've got a Billboard story out saying how thrilled you are and you went and fired them. Couldn't you have waited just one more week?" I again intoned.

"I'm sorry, but I couldn't stand it any long. You can't imagine the problems. I had to get rid of them," he answered.

Was it that bad?

Replied Buffman; "Yes."


STICKY FINGERS

It's not unusual for passengers who travel by public transportation to lose their luggage.

In a strange twist of fate, now it's the Union Pacific Railroad that has lost something - valuable and historical works of art.



Abraham Lincoln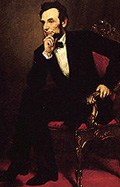 The four paintings, valued at $20,000 each, hung in the railroad car that carried President Abraham Lincoln's body for burial. The work of artist John Howland, each is approximately 15-inches-by-16-inches.

The Union Pacific Railroad still owns the contents of the funeral car, which it bought in 1866.



Henry Fonda as Abe Lincoln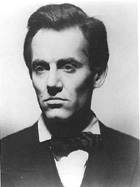 Lincoln signed the 1862 Pacific Railroad Act, which authorized the first transcontinental railroad.

The paintings went astray when they were carried on a special Union Pacific train that traveled to College Station, Texas, for the November, 1997 dedication of former President George Bush's presidential library.

The train returned to Omaha, but the paintings didn't. After a year of trying to track them down, the railroad admits they are missing.

The news has vibrated throughout the art and history worlds.

Harold Holzer, vice president for communications at New York City's Metropolitan Museum of Art, and author of 12 books on artwork of Lincoln and the Civil War period, was quoted as saying: "It's a tragic thing to have something commissioned for the president's use disappear in this manner - in the hometown of Henry Fonda, no, less."

Fonda, was born in Grand Island, Nebraska and grew up in Omaha.

Fonda portrayed the 16th president in the 1939 film, Young Mr. Lincoln.

An award of up to $1,000 is being offered by the railroad for information that leads to the return of the paintings


REMEMBER TO COME UP FOR AIR


Symphonie Fantastique which celebrates it's first anniversary May 31 at the HERE Arts Center, NYC is not your average puppet show. Created by master puppeteer Basil Twist and set to the 19th-century classical music composition by Hector Berlioz, Symphonie Fantastique is the world's only program of puppetry performed entirely underwater in a 500-gallon aquarium.

Sounds like something they'd think up in Las Vegas.

While the production continues to play in New York to sold out houses, Symphonie Fantastique will celebrate it's first year anniversary by opening at the Zeum Theatre in San Francisco in May -- this time in a 1,000- gallon tank!"


FOREVER PLAID AND ROAD RAGE


The delicious Forever Plaid has found a home at the Flamingo Hilton Hotel in Las Vegas. I first fell in love with Forever Plaid years ago when it was an off-Broadway hit.

Since then I've recommended the various touring productions to people who have reported back only favorable comments.



FOREVER PLAID at the Flamingo Hilton Hotel, Las Vegas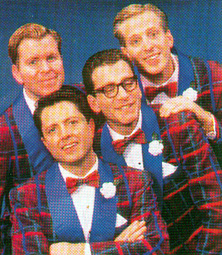 It's a clever musical set in 1964. En route to pick up their custom-made plaid tuxedos for their first singing engagement, the Forever Plaids were slammed broadside by a school bus filled with eager Catholic teens, on their way to witness the Beatles make their U.S. television debut on The Ed Sullivan Show.

While the teens miraculously escaped uninjured, the members of Forever Plaids were killed. Fabulous reviews and favorable word of mouth have led to productions of Forever Plaid being re-born across America.

The Las Vegas show features 27-year-old Bruce Ewing, who plays alternating roles as Jinx and Sparky. An 11 year show biz veteran he's just released his first solo CD Tonight at Eight: Songs from Broadway.

He is also trying to break himself of a very bad habit - road rage." I have resolved to cure "road rage," although heaven knows, in Las Vegas, that's not easy," he claims. "My temper sometimes goes crazy when people drive stupidly. I get angry, I start yelling at people in my car - but now I laugh at how stupid I must look and sound."

In an attempt to control his vocal outburst the performer is trying to avoid busy streets, which isn't always that easy. "I'm trying!" he stressed. "I'm trying to drive on back streets more."

We can only remind Bruce that the plot of Forever Plaid is fiction. Relax, practice deep-breathing, listen to music. Leave extra early. Crashing that car in a bit of road rage will not get your option picked up

In addition to the Flamingo Hilton in Las Vegas, a company of Forever Plaid is at the Chanhassen Theatre in Minneapolis.


A WINTER BEAUTY


Bill McMahon, the winner of the 1997 Paul Green Playwrights Prize, administered by the North Carolina Writers' Network, will see his play A Winter Beauty presented by the Emerging Artists Theatre Company, open March 22 at The Mint, NYC.

Emerging Artists Theatre Company was founded in 1993 to develop original, character driven American plays that explore the human condition.

The company's full length productions have included; Jonathan Reuning's Wild Echinacea, George Singer's Leopold and Loeb, Catherine Filloux's The Price of Madness, and Sarah Hollister's Sister's Dance.

A Winter Beauty is about accepting loss, dealing with one's pain, and the need for close friends. It stars: Russ Anderson, Bob Bucci, Tom Dusenbury, Blanche Cholet, Jay Evans, and Luis Villabon. Sets designed by Warren Kemp, costumes by J. Kevin Draves, the lighting under the direction of Annmarie Duggan, and the sound by David Pinkard.


SWEET CHARITY

MUSIC AND FRIENDS a concert to benefit the Harlem School of the Arts had some blue ribbon entertainers in Audra McDonald and Robert Klein. The event is next Monday, March 29.



JULIS CAESAR directed by Joe Dowling is at the Guthre Theater in Minneapolis, through April 4.

THE OREGON SHAKESPEARE FESTIVAL has opened its 64th winter season with four productions.

Seven more shows will join the 1999 repertoire over the spring and summer months.

Last year more than 345,147 tickets were sold, for a record box office of $8.6 million. Last year Time magazine named the OSF production of Lillian Garrett-Groag's The Magic Fire, which played the Kennedy Center in Washington, D.C., one of the 10 best plays of 1998.

OSF won a regional Tony Award in 1983.

THE CIVIL WAR PUSHED BACK RIGHT OUT OF THE THEATER After a number of push back dates, the Frank Wildhorn, Gregory Boyd and Jack Murphy musical The Civil War, scheduled to have its regional premiere this summer in Minneapolis, has been canceled.

Instead, the Andrew Lloyd Webber and Tim Rice musical Evita will come to the State Orpheum Theater June 22-27.

Natalie Toro plays Eva Peron, the wife of Argentine dictator Juan Peron.

The production will feature the original choreography of Larry Fuller, which was nominated for a Tony Award, after the show opened on Broadway in 1979.

Meanwhile, The Civil War opens April, 22 at St. James Theater in New York.


WHO'S WHERE


THE MOST FABULOUS STORY EVER TOLD Paul Rudnick's off-Broadway hit had added some fabulous cast members. Julie Halston and Lea DeLaria are now on board. DeLaria recently gave a break out performance in On The Town for which she won an Obie award.

STEVE LAWRENCE & EYDIE GORME entertain Thursday and Friday at John Ascuaga's Nugget in Sparks, Nevada.


THIS AND THAT


ROLLIN' ON THE T.O.B.A. has moved to Broadway. The off Broadway hit - see Broadway To Vegas columns of Feb. 1 and February 22, 1999 - moves to the Kit Kat Klub on March 24. The marvelous salute to the last days of Black Vaudeville stars Sandra Reaves-Phillips, Rudy Roberson and Ronald "Smokey" Stevens.

ANGELA LANSBURY

ANGELA LANSBURY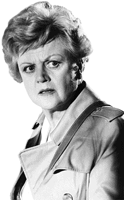 returns to Broadway, after an absence of 20 years, in a musical version of The Visit.

The wonderful revenge parable was written by Friedrich Duerrenmatt.

Turning this into a musical was the inspiration of Barry Brown, who begins rehearsals in December, with tryouts in Boston early in the year 2000.

A March is opening planned for the dark comedy about a wealthy woman wronged by her lover, who has diabolical plans for getting even.

The adaptation will be by Terrence McNallly.

Songs are by John Kander and Fred Ebb.

THE METRO THEATRE COMPANY based in St. Louis, is the only company from the United States invited to participate in the International Theater Festival for young people this summer.

Founded by Zaro Weill and Lynn Rubright 26 years ago, the company has previously performed throughout the United States, Canada and Rome.

Metro will give eight performances of their signature work, Stuff: A Theater Piece With no Words, which allows the performers to explore the creative possibilities of ordinary objects such as ladders, mops, buckets and trash cans.

DOCK YOUR YACHT Beau Rivage, the $650 million resort in Biloxi, Miss, owned by Mirage Resorts, Inc., opened last week with Kenny Loggins doing the entertainment honors.

The Little River Band and Three Dog Night are among the bands slated to perform in the Beau Rivage's brew pub, the first in Mississippi. The 1,780-room property is believed to be the largest resort anywhere along the U.S. Coast and is designed to draw tourists from the Florida-Texas corridor.

There are even 31 berths so that yachts may dock in front of the joint.

ROW ROW ROW YOUR BOAT Sports fanatics can rest well knowing that neither snow nor sleet deter our country's rowing teams from going heave ho. Our roving reporter Trudy Knight-Peek reports that Lake Lure N.C. has gone awash with rowers. "The U. S. Coast Guard rowing team came here for the first time to train. Then Miss Porter's School for Girls and Wake Forest College from Winston-Salem, N.C. were all at the Lake Lure Resort training their rowing teams. Even when we had about four inches of snow and in the bitter cold, all of them were out rowing their little hearts out. A lot of them were even in shorts." Good schools have good scullers.




Mention BROADWAY TO VEGAS for Special Consideration
Call (800) 942-9027









Next Column: March 29, 1999
Copyright: March 22 1999. All Rights Reserved. Reviews, Interviews, Commentary, Graphics or Photographs from any Broadway To Vegas (TM) columns may not be published, broadcast, rewritten, utilized as leads, or used in any manner without permission, compensation and/or credit
Link to Main Page
---
Laura Deni
broadway@broadwaytovegas.com

For the snail mail address, please E-mail your request.
CLICK HERE FOR COMMENT SECTION