Broadway To Vegas
  
 SHOW REVIEWS CELEBRITY INTERVIEWS GOSSIP NEWS

| | |
| --- | --- |
| | |
AMERICAN MUSIC PROJECT SPECIAL BENEFIT CONCERT - - CELEBRATING 50 YEARS OF AS THE WORLD TURNS - - WICKED STAGES 1,000 PERFORMANCE - - HENRY WINKLER READS HANK ZIPZER - - TWIN SPIRITS - - MAC NOMINEES - - GEORGE FURTH VISITS - - KENNEDY CENTER CELEBRATES COUNTRY MUSIC - - DONATE . . . Scroll Down


Copyright: March 19, 2006
By: Laura Deni

CLICK HERE FOR COMMENT SECTION
AS THE WORLD TURNS CELEBRATES 50 YEARS - CAST ROTATES TO BROADWAY


To celebrate the golden anniversary of As The World Turns, the second longest-running American television soap opera, airing each weekday on CBS, the Museum of Television and Radio in New York City will welcome original cast member Helen Wagner and her costars to read a portion of the groundbreaking first script. The March 23 evening will also feature scenes from a special episode that honors the show's rich history, as well as a discussion with the creative team about the series' past, present, and future.

In Person:
Christopher Goutman, Executive Producer
Martha Byrne, "Lily Snyder"
Eileen Fulton, "Lisa Grimaldi"
Don Hastings, "Bob Hughes"
Kathryn Hays, "Kim Hughes"
Jon Hensley, "Holden Snyder"
Kelley Menighan Hensley, "Emily Hughes"
Colleen Zenk Pinter, "Barbara Ryan"
Helen Wagner, "Nancy Hughes"

As The World Turns debuted on Monday, April 2, 1956, making a transition from black-and-white to color in the mid-1960's, with the final black-and-white episode airing on February 17, 1967. The show moved from a half-hour in length to one hour starting on December 1, 1975. The show has aired over 12,000 installments; the 10,000th episode aired on May 12, 1995.

In addition to developing loyal following for the CBS soap, the sudser has helped launch the careers of Meg Ryan, known as Betsy Stewart Montgomery Andropoulas on ATWT and Julianne Moore, who was famous for her role as Franny Hughes from l985 until 1988. The part, which on occasion required her to play twins, won Moore a 1988 Daytime Emmy Award. Others who used the ATWT springboard to success are Marisa Tomai, Margaret Collin and Hillary Bailey Smith.

Numerous cast members have created a loyal following on Broadway.



Larry Bryggman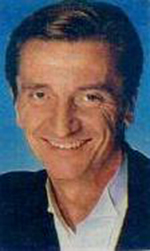 Broadway star Larry Bryggman, who portrayed Dr. John Dixon since the character's villainous inception in 1969, had his part wash away in a scenario worthy of a soap. What was originally written as a three-day role was extended to thirteen weeks, then two years until ultimately, a role playing Dr. Dixon that lasted for over 35 years. Suddenly, Bryggman was dropped from the show. Rumors swirled the red pencil was used because Bryggman wanted too much green - as in money.

While you can no longer enjoy him on ATWT you can appreciate him on Broadway.

Bryggman stars in Festen alongside Jeremy Sisto. Michael Hayden, Ali MacGraw and Julianna Margulies. In Festen, a beloved patriarch (Bryggman), surrounded by his wife (MacGraw), his daughter (Margulies), his two sons (Hayden and Sisto) and a host of family and friends, is celebrating his 60th birthday at his country home. This promises to be a very special occasion, but as the evening progresses, the man's eldest son, Christian, feels compelled to break the silence surrounding a family secret. Standing to propose a toast, he offers his father - much to the delight of the guests - an amusing yet simple choice. And so the games begin. The theatrical Festen is the result of a David Eldridge dramatization of the Danish 1998 film of the same name and begins previews March 23 for an official opening on April 9 at the Music Box Theatre.

Twice nominated for Broadway's Tony Award as Best Actor (Featured Role - Play): in 1994 for a revival on William Inge's Picnic, and in 2001 for Proof, Bryggman entered City College of San Francisco with the intention of becoming a professional pianist but was persuaded to join the theater department and has been a working actor ever since. His junior year of college, Bryggman moved East where, in addition to acting, he worked as a theater lighting designer and technical director to make ends meet.

Bryggman soon won a scholarship to the American Theater Wing and during his first semester was cast as "Biff" in Death of a Salesman at the San Juan Drama Festival in Puerto Rico. Bryggman made his official Off-Broadway debut in A Pair of Pairs in 1962.

In 1974, he made his first Broadway appearance in Ulysses in Nighttown when he replaced David Ogden Stiers in a role which required him to play multiple characters with only a week of rehearsal.



In January of 2002, episode of ATWT Nancy (played by Helen Wagner) went home from a talent show - which she won - with a handsome suitor named Andrew Emerson. He was played by Bob Willey, Helen's real life husband. In the photo are Bob Hastings (Dr Bob) far left with Helen Wagner and Robert Willey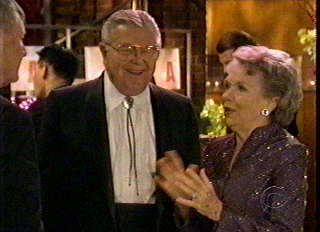 Helen Wagner, who picked up the Daytime Emmy Lifetime Achievement Award in 2005, was originally fired from ATWT by the late Irna Phillips, who was unhappy with Helen's portrayal of Nancy Hughes. After thirteen weeks however, a suitable replacement couldn't be found and Helen was rehired and has played the role to perfection every since. Helen is married to Broadway actor/producer, Robert Willey who even did a guest turn on ATWT.

An accomplished singer, Wagner performed with the St. Louis Municipal Opera. Her theatrical credits include Sunny River, Oklahoma!, The Bad Seed, My Name is Acquilon, and Love of Four Colonels. She hit the board of regional theatrical productions of Lovers and Other Strangers, starred as Blanche in Streetcar Named Desire and as Eleanor in Lion in Winter.

Helen graduated from Monmouth College in Illinois earning degrees in dramatics and music. She later moved to New York where she continued her voice and piano training and gained experience as a soloist in various church choirs. Helen has not only acted many theater production, but she has also performed in summer stock and Gilbert & Sullivan tours.

In 1988 Monmouth College awarded Helen with an honorary degree of Doctor of Humane Letters. The following year, Helen chaired a national committee that raised more than one million dollars to replace the school's "little theater" with a state-of the art venue. On opening night in Monmouth's new theater, Helen reprised her role of Eleanor in The Lion In Winter.

A person who calls Wagner's character of Nancy Hughes "Mom" is Rosemary Prinz who fans know as Penny. ( See interview in Broadway To Vegas column of February 23, 2003 )

Another of Nancy's children is Dr. Bob Hughes having been played by Don Hastings since October, 1960.



Al Hodge as Captain Video with his sidekick Ranger played by Don Hastings.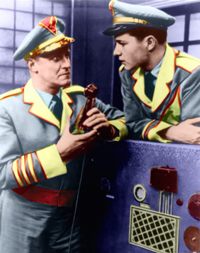 Don Hastings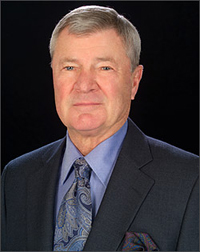 Hastings got his unexpected start in show business at the age of six. While accompanying his older brother Bob to the children's radio program on which he sang, a producer heard that the younger Hastings could sing as well. An audition followed that landed him a part on the radio program Coast to Coast on a Bus.The exposure Hastings received from that radio role led to a part in the national company of Life With Father in 1941. He toured for three seasons and has acted ever since.

Hastings was Video Ranger a major part of the television series Captain Video and His Video Rangers, the first of the American outer space television shows, beginning June 2, 1949. The final episode was broadcast on April 1, 1955. Hastings played Video Ranger during the entire run of the series. Set in the 24th century, which looked amazingly like 1950, the series followed the adventures of a group of fighters for truth and justice, the Video Rangers led by Captain Video and his sidekick, Video Ranger, A national teenage heartthob, Hastings as Video Ranger and his boss Captain Video would leave their secret mountain headquarters on Earth, rush to their giant space ship Galaxy II to continue their never-ending battle against crime, tyranny, injustice and the unreasoning fury of nature.

Hastings' Broadway credits are more earth bound. In 1944 he made his Broadway debut in I Remember Mama, followed by On Whitman Avenue (1946), A Young Man's Fancy (1947) and Summer and Smoke (1948).



Kathryn Hays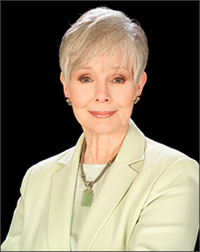 Kathryn Hays joined ATWT in 1972 as Kim Sullivan who would eventually add the surnames of Reynolds, Dixon, Stewart, Andropoulos and Hughes.

On Broadway, she had featured roles in Mary, Mary with Barbara Bel Geddes and Barry Nelson, and The Irregular Verb to Love with Claudette Colbert and Cyril Ritchard. Additional theater credits include: appearances in musicals with the Los Angeles Civic Light Opera and a starring role in the Pittsburgh Civic Light Opera production of the Stephen Sondheim musical Follies, which was videotaped as a permanent part of the Lincoln Center Library of the Performing Arts collection of American musicals.

She also appeared in numerous regional theater productions including; Good News (at the North Shore Music Festival), Dames at Sea (at the Paper Mill Playhouse in New Jersey), Can-Can (in Monroe, LA), Show Boat (with the Kenley Stock Circuit), and a touring production of Two by Two.

Kathryn and TV hubby Hastings, toured with a musical concert act, Hastings and Hays on Love, and were both part of the cast of an Off-Broadway production of Algonquin Sampler.

Michael Park, who plays Jack Snyder, was cast as Raoul in the national tour of Phantom of the Opera. Following the tour, he appeared in Hello Again and understudied in the revival of Carousel, both at Manhattan's Lincoln Center, before making his Broadway debut in the original cast of Smokey Joe's Cafe. The avid golfer and softball player appeared alongside Martin Short and Faith Prince in the Tony-nominated Broadway revival of Little Me and performed in City Center's Encores production of Bloomer Girl in March 2001.

Colleen Zenk Pinter has played Barbara Ryan since September, 1978. Knee problems ended her aspirations to become a serious dancer, so she concentrated on musical theater at The Catholic University of America. She left after two years and ended up in New York at 22, where her focus fixed on the stage. She once turned down famed choreographer Bob Fosse's offer of a major role in Pippin, hoping he would change his mind about giving her a part in Chicago; he didn't. "He said, 'Kid, you're not dirty enough yet.'"



Eileen Fulton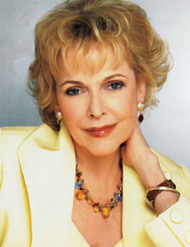 In 1960 Eileen Fulton joined the cast, created the role of Lisa Miller Hughes Eldridge Shea Colman McColl Mitchell Grimaldi Chedwyn. However, it was on stage in the first Broadway production of Who's Afraid of Virginia Woolf where Eileen honed her skills after graduating from the prestigious Neighborhood Playhouse. The rigors of both, she says, were perfect training for the rigors of performing – live – in a daytime soap opera.

At one point, Fulton worked mornings at As The World Turns, afternoons in matinee presentations of Who's Afraid of Virginia Woolf? on Broadway, and evenings in the Off Broadway musical The Fantasticks.

Fulton brings her nightclub act to The Hideaway Room at Helen's in Manhattan March 25-April lst. She be backed by musical director Bob Goldstone with - Music Director Tim Ferguson playing Bass and Andrew Burns on Drums.

An animal lover Fulton has three dogs; Ella Fitzgerald and Rosemary Clooney who are Pekingese puppies while the head bitch of the house is a Bichon named Geraldine Page.

Martha Byrne began playing young ingénue Lily Walsh in 1985 at the age of 15. However, she began her acting career on Broadway in the play Annie where she played the role of July and understudied the role of Annie. On ATWT she has portrayed Lily Walsh Snyder from May 1985 until October 1989 and again since April 1993. From 2000 until 2003, she played the double role of Lily's long-lost twin, Rose D'Angelo. That bit of double duty earned her the Daytime Emmy for Outstanding Lead Actress in 2001.

In 1987 Byrne was caught in controversy when she taped her first love scene months before her 18th birthday. Adding to the flap was that Lily's first love scene on the show was with Dusty Donovan, played by actor Brian Bloom who was even younger than Martha.

Byrne is married to NYC police officer Michael McMahon. When she isn't in front of the ATWT cameras she tends to their two sons.



Jon Hensley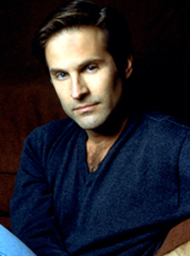 Jon Hensley has appeared on stage in Shakespeare's As You Like It at the Bucks County (Pennsylvania) Theater. Hensley left ATWT in 1988 and studied at the London Academy of Music and Dramatic Art, then returned in 1990 and left again in 1995 to work in L.A. In 1996 he married Kelley Menighan Hensley who plays Emily on the soap. He soon returned to ATWT as Holden Snyder. When not portraying the smoldering stable boy who matured into Lily's husband, Hensley enjoys trading stocks online.

Kelley Menighan Hensley took over the role of savvy businesswoman Emily Stewart on As the World Turns in July 1992. She attended Southern Methodist University, where she majored in theater and English and minored in art history. Her additional training in Los Angeles included dance at the Jane Perry Dance Studio. When not on the ATWT's set she can be found snooping around for antique furniture, quilts and jewelry.



Jennifer Landon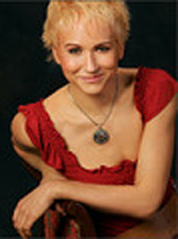 Jennifer Landon, the daughter of the late Michael Landon, joined the cast of As the World Turns in May 2005 as troubled teen, Gwen Norbeck. It was suppose to be a one day gig. Then the overnight ratings proved she had instantly become popular with the younger demographic crowd. That resulted in Landon being signed to a three-year contract as a central character.

She recently attended the Tisch School of Arts at New York University where she appeared in a production of Rhinoceros. Her life is kept busy with an assortment of dogs, making clay pots and practicing aikido, which is a form of martial arts.

Television, film and stage actress Tamara Tunie can currently be seen on both daytime and primetime television. She plays attorney Jessica Griffin on ATWT, a role she has played since 1987, and, for the past four years, she has played Medical Examiner Warner on NBC's Law & Order: Special Victims Unit. In addition to her hectic television schedule, Tamara recently completed a run in the Broadway production of Julius Caesar opposite Academy Award-winning actor Denzel Washington. Tunie also recently starred in the Shakespeare Theatre of New Jersey's Les Liaisons Dangereuses as the scheming La Marquise de Merteuil opposite David Conrad's Le Vicomte de Valmon.

On Broadway, she worked with the legendary Lena Horne in the musical Lena Horne:The Lady and Her Music, and starred in David Merrick's revival of Oh, Kay! Tunie's other memorable stage credits include: the European tour of Bubblin' Brown Sugar; Helen of Troy in the New York Shakespeare Festival's production of Troilus and Cressida; Maggie the Cat in the first all African-American production of Cat on a Hot Tin Roof at Theatre Virginia; Dreamgirls' 20th anniversary benefit concert; the New Jersey Shakespeare Festival's Antony and Cleopatra and Tartuffe; and in the Fall of 2002 she starred in the off-Broadway musical Call The Children Home.



Elizabeth Hubbard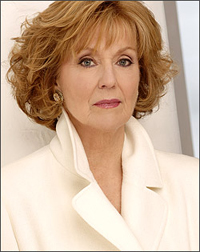 Elizabeth Hubbard originated the role of the wealthy and devious businesswoman Lucinda Walsh on As The World Turns in April 1984.

After graduating cum laude from Radcliffe, the New York City-born Hubbard pursued her theatrical education at the Royal Academy of Dramatic Art in London, where she was the first American to receive the school's silver medal. She studied acting with Harold Clurman and Lee Strasberg in New York and has studied singing all her life.

Hubbard's numerous Broadway credits include The Physicists, for which she received the Clarence Derwent Award, Joe Egg and Children! Children! She also appeared at Circle in the Square in Ibsen's John Gabriel Borkman and opposite George C. Scott in Noel Coward's Present Laughter. She has had roles in the musicals Dance a Little Closer, I Remember Mama with Liv Ullmann, and A Time for Singing, and has appeared in both Broadway and touring productions of Look Back in Anger.

Off-Broadway, she appeared in War and Peace, The Boys from Syracuse and The Threepenny Opera. Her additional theater credits, in locations other than New York City, include Blithe Spirit, Uncle Vanya and Macbeth.

Kathleen Widdoes joined the cast of As the World Turns in November 1985, as Emma Snyder, a source of comfort and good advice for Oakdale residents.



Kathleen Widdoes in After The Ball Photo by; Carol Rosegg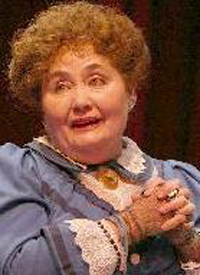 A veteran of stage, screen and television, Widdoes attended the Sorbonne in Paris on a Fulbright Scholarship, where she continued her theatrical training.

Widdoes launched her professional stage career in Delaware and Canada. She made her Broadway debut in the 1958 production of The First Born, then understudied the lead in World of Suzie Wong. Widdoes' Broadway credits include the Circle in the Square production of The Importance of Being Earnest, Neil Simon's Brighton Beach Memoirs, the revival of You Can't Take It With You, and Joseph Papp's production of Much Ado About Nothing, for which she received a Tony Award nomination. The latter production was also taped for television and broadcast on the CBS Television Network.

In 2002, she received the Lucille Lortel Award as Outstanding Featured Actress for her role in Franny's Way, for which she was also nominated for a Drama Desk Award.

In December, 2004 she appeared as the Duchess of Berwick in After The Ball a musical by Noel Coward based on Oscar Wilde's Lady Windermere's Fan, in its American Premiere at the Irish Repertory Theatre in NYC.

For Papp's New York Shakespeare Festival, she has performed leading roles in Hamlet, Measure for Measure, A Midsummer Night's Dream, As You Like It, Henry V, The Tempest and Richard II.

Her other Off-Broadway credits include the musicals The Beggar's Opera and Castaways. She won an Obie Award for Outstanding Performance in Tower of Evil at CSC Repertory.

On the rare occasion when she has some spare time, she enjoys gardening and weaving.

The golden anniversary celebration for As The World Turns, takes place at the Museum of Television and Radio in New York City on March 23.


GET OUT THE JEANS AND COWBOYS BOOTS AND TWO STEP IT TO THE KENNEDY CENTER
Vince Gill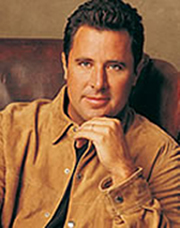 In tribute to America's rich country music heritage, the Kennedy Center in partnership with the Country Music Hall of Fame and Museum - and with honorary chair Vince Gill - presents Country: A Celebration of America's Music March 20–April 9, 2006. This three-week-long celebration features performances by some of the greatest country music artists from across the nation.

"Among the powerhouse names that will be performing at the Kennedy Center during this Festival are Vince Gill, Naomi Judd, Wynonna Judd, Travis Tritt, Country Music Hall of Fame member Kris Kristofferson, and Ray Price.

The Grand Ole Opry, celebrating its 80th birthday this year, will perform in our concert hall for one night only," said Center Chairman Stephen A. Schwarzman. "Other performers include Asleep at the Wheel and an acoustic super group including Sam Bush, Jerry Douglas, Stuart Duncan, Bela Fleck, Mark Schatz and Bryan Sutton."



Wynonna Judd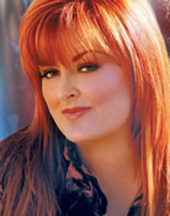 "This festival honors country music, both past and present, as an important American art form," said Museum Director Kyle Young. "It is a music that is firmly rooted in tradition, but always moving in new directions. Like the story we tell in the Museum, the Kennedy Center performances will reflect country music's cultural diversity and its connections to other kinds of music," he said.

"Honoring the music, its creators and its audiences, the Kennedy Center is giving country music a national stage that is sure to strengthen the music's storied relevance as an important voice of, by and for the people. We couldn't be more thrilled."

"Along with jazz, country music is America's music," said Kennedy Center President Michael M. Kaiser. "As the nation's performing arts center, we feel that it is important to celebrate and highlight this uniquely American form of artistic expression."

The Country Celebration will also offer educational programs, including a guitar class, a songwriter "roundtable" and a line-dance series.



Broadway To Vegas is supported through advertising and donations. Priority consideration is given to interview suggestions, news, press releases, etc from paid supporters. However, no paid supporters control, alter, edit, or in any way manipulate the content of this site. Your donation is appreciated. We accept PAYPAL. Thank you for your interest.


SWEET CHARITY


AMERICAN MUSIC PROJECTS' SPECIAL BENEFIT CONCERT takes place Monday, March 27 celebrating the career of Charles Strouse. The prolific composer has been a mainstay of the Great White Way with hits like Bye Bye Birdie, Applause, Golden Boy and the all-time favorite, Annie.

Charles himself joins the Tony Award-winning star of The Light in the Piazza, Victoria Clark, along with a star-studded ensemble for what is sure to be a memorable evening of great theater music.

Featuring Nancy Anderson, Alexander Gemignani, Michael Gruber and Daniel Reichard.

American Musicals Project (AMP) is a Social Studies and English Language Arts curriculum program developed in collaboration between the New-York Historical Society and the New York City Department of Education. Using the power and emotional energy of American musical theater masterworks and evocative primary sources from the museum's vast collections, AMP has created a series of ten curriculum resource guides for 7th and 8th grade Social Studies and ELA teachers. AMP resources directly apply to the two-year curriculum requirements mandated by the New York State Board of Regents. In the seven years since its inception, AMP has been adopted as part of the Social Studies and English Language Arts curriculum by more than 400 schools. Over 10,000 public school students benefit from AMP's approach to learning each year, and more and more schools and districts become a part of this exciting program every day.

Monday, March 27, at The New-York Historical Society in NYC.

TWIN SPIRITS written by John Caird from the words and music of Robert and Clara Schumann, will be performed by a star-studded classical music ensemble cast led by Sting and Trudie Styler, who play the two leads. Among the classical music headliners scheduled to appear are:

* Joshua Bell, violin
* Jeremy Denk, piano
* Thomas Meglioranza, baritone
* Alisa Weilerstein, cello
* Natasha Paremski, piano
* Barbara Bonney, soprano

Jonathan Pryce - a master of dramatic, comedic, and song-and-dance roles - will narrate Twin Spirits. Pryce recently succeeded John Lithgow in the long-running Broadway hit Dirty Rotten Scoundrels at the Imperial Theater.

This will be an intimate, high-end performance to be followed by a post-performance cast party at Blue Fin, Steven Hanson's restaurant at the W in Times Square. Benefits Broadway Cares/Equity Fights AIDS. Twin Spirits is Monday, March 27, at the New Victory Theatre, NYC.



WICKED will celebrate its 1,000th performance on Broadway on Thursday, March 23. The musical officially opened at the Gershwin Theatre on October 30, 2003, breaking house records with box office receipts of over $1.3 million per week.

Based on the novel by Gregory Maguire Wicked features music and lyrics by Stephen Schwartz and a book by Winnie Holzman. Directed by Joe Mantello, with musical staging by Wayne Cilento the current cast includes; Eden Espinoza as Elphaba, Megan Hilty as Glinda , Tony Award-winner Ben Vereen as the Wizard, with Carol Kane as Madame Morrible and Derrick Williams as Fiyero, Jenna Leigh Green as Nessarose, Sean McCourt as Dr. Dillamond and Robb Saoo as Boq. David Garrison assumes the role of the Wizard beginning April 4.

THE DITSON CONDUCTOR'S AWARD a $5,000 prize given by Columbia University for a commitment to American music has been awarded to David Robertson of the St. Louis Symphony Orchestra.

THE 2006 MARTIN E. SEGAL AWARDS established by the Lincoln Center board in 1986, to be given to rising young artists in recognition of outstanding achievement have been presented to actor Jason Ritter, son the late John Ritter, and Ms. Xian Zhang, the associate conductor of the New York Philharmonic - and first woman to hold an official conductor title. Each received $5,000 to be used toward future study and career advancement.

THE MANHATTAN ASSOCIATION OF CABARETS & CLUBS 20th Annual Awards Show, will be held on Monday, April 17th at the Tribeca Performing Arts Center in Manhattan.

The annual awards honor achievement in cabaret, comedy and jazz. Lee Roy Reams will host.

Donald Smith, founder of the Mabel Mercer Foundation and producer of the well-known Cabaret Convention Series which takes place in cities across the country and abroad, and jazz legend Sheila Jordan will receive 2006 MAC Lifetime Achievement Awards. Phoebe Snow will receive a Board of Directors Award for her outstanding career. Performers scheduled to entertain include Lee Roy Reams, Karen Mason, Carol Hall and Rocky Carroll.

(For a list of the nominees click here )
SPREADING THE WORD


GEORGE FURTH VISITS THE CINCINNATI PLAYHOUSE On March 26, the Cincinnati Playhouse will welcome Company librettist George Furth for a free public lecture about the creation and legacy of the show Company as part of its Playhouse Perspectives Series.

Furth earned the Tony Award and the Drama Desk Award for Best Book of a Musical for Company. He additionally wrote the book to Stephen Sondheim's musical Merrily We Roll Along and the plays Getting Away with Murder and Precious Sons. As an actor, Mr. Furth has appeared in many popular films, including Oh God, The Man with Two Brains, Butch Cassidy and The Sundance Kid and Blazing Saddles, as well as numerous television shows and other movies.

Playhouse Perspectives is now in its ninth season of bringing the nation's finest theatre artists and scholars to the Playhouse to provide context and discussion that enhances the theatergoing experience. Playhouse Perspectives takes place on the second Sunday in each Marx Theatre production's schedule. No reservation is required, and audience members do not need a ticket to Company to attend the lecture.

FIFTH ANNUAL SACRED PLACES TOUR OF NATCHITOCHES Take a guided, nostalgic stroll through the American Cemetery, believed to be the oldest in the Louisiana Purchase. In the heart of the Natchitoches' Historic Landmark District, the cemetery was the first burial ground of the early French colonists. The earliest marked grave is 1797, but the cemetery is considered to be at least fifty years older.

Meet characters dressed in period attire, who will portray some of those who rest here, sharing their legacies to this historic city.

See the site where the burial scene in Steel Magnolias was filmed and experience a re-enactment of the famous cemetery scene from the movie.

After the tour, guides will direct you to the historic Guy House just a few feet from the east rear exit of the Cemetery. Here you will enjoy a display of mourning apparel and memorabilia. Refreshments will be served on the veranda. The tour takes place on March 25.

HENRY WINKLER Reading from the Hank Zipzer Series. The beloved actor reads from his latest children's novel, My Secret Life as a Ping Pong Wizard. The ninth and most recent book in Winkler's popular series Hank Zipzer: The World's Greatest Underachiever, My Secret Life is highly entertaining and incredibly funny. A book signing follows the reading. Sunday, March 26 at The Skirball Center in Los Angeles.

STAGE VOICES DISCUSSION at Seattle Rep takes place this evening, Sunday, March 19. Playwright Heather Raffo discusses her play, 9 Parts of Desire on stage in The Leo K. Theatre. The event is free and open to the public.

EVERYTHING OLD IS NEW AGAIN WITH DAVID KENNEY tonight, March 19, features an in studio interview with Daryl Sherman prior to her New York engagement at Feinstein's at the Regency with Vince Giordano and The Nighthawks.

Everything Old IS New Again can be heard every Sunday 9-11 PM(ET) over WBAI 99.5 FM and on the Internet.



LADY DAY AT EMERSON'S BAR & GRILL by Lanie Robertson. Directed by Kenneth Lee Robertson.

Late one evening in March 1959, a mere four months before her death, Billie Holiday – also known as "Lady Day" – gives one of her final performances for a few regulars at Emerson's Bar & Grill in Philadelphia.

Between her soulful renditions of such classic standards as God Bless the Child, Don't Explain, and When a Woman Loves a Man, Billie recounts the highs and lows of her troubled life as an entertainer. Her reflective but humorous reminiscences and her lyrically nuanced songs that were her "salvation" all contribute to a joyful, riveting celebration of her artistry and life.

A musical portrait of Billie Holiday's triumphs and struggles amidst her rise to become one of the country's most renowned entertainers. Kenneth Lee Roberson returns to Arena Stage to direct Broadway veteran Lynn Sterling as the legendary icon. William Foster McDaniel portrays Jimmy Powers, Holiday's pianist and intended husband, and is also the Musical Director for this show.

"Billie Holiday is a part of American history; she has become a jazz icon and a hero for women of independent thought," said Roberson. "Her work is so important that it has morphed into a larger sort of human influence – you cannot separate this woman from the music, and from a history of this country. This production seeks to evoke the spirit and the history of Billie Holiday." Set designer Shaun L. Motley and the design team have further transformed the Kreeger Theater into an authentic jazz bar by adding special stage-side "cabaret" seating. Cocktail tables with two chairs will surround the stage at the front of the house, replacing the first row of traditional seating. Patrons in all seats will be allowed to bring drinks into the theater to enjoy during the play.

Playwright Lanie Robertson's Lady Day at Emerson's Bar & Grill opened as an Off-Broadway hit at the Abingdon Theatre in 1986 starring Lonette McKee as Billie Holiday, a role later assumed by Eartha Kitt, S. Epatha Merkerson, Loretta Divine and Jackée Harry. It won the Outer Critics Circle Award in 1987.

The creative team includes Set Designer Shaun L. Motley, Costume Designer Austin K. Sanderson, Lighting Designer Michael Gilliam, Sound Designer Timothy M. Thompson, Production Dramaturg Martin Kettling and Stage Manager Amber Dickerson.

March 31-June 4 in the Kreeger Theater. Arena Stages in Washington D.C.

SHOW PEOPLE a world premiere of Paul Weitz's comedy. Peter Askin directs the production which stars Debra Monk, Lawrence Pressman, Judy Greer and Ty Burrell.

Show People centers on two Broadway actors - Jerry and Marnie (Pressman and Monk) - who haven't worked in years. Suddenly Jerry insists that they take on a risqué job for a rich young software executive. As they struggle to remain in character, the line between truth and grows less distant.

At Second Stage in NYC through April 30.

TARZAN adapted from the screenplay for the 1999 film based on the Edgar Rice Burroughs novel Tarzan of the Apes, the show, directed and designed by the Tony Award winner Bob Crowley has music and lyrics by the Grammy Award winner Phil Collins and a book by the Tony Award winner David Henry Hwang.

Previews begin March 24 with the official opening slated for May 10. Richard Rodgers Theatre in NYC.

SPRING AWAKENING the first musical in the history of The Atlantic Theater Company will be premiered as the final production of its 20th-anniversary season. With music by Duncan Sheik, book and lyrics by Steven Sater. Michael Mayer directs a cast of 14 featuring Tony Award winner Frank Wood, Atlantic founding member Mary McCann John Gallagher, Jr., Jonathan Groff, Lea Michele, and Christopher Clark, Michele Cobham, Lilli Cooper, Chris Garneau, Jared Goldstein, Brian Johnson, Lauren Pritchard, Jonathan B. Wright and Remy Zaken.

This expressionist dark musical is based on the controversial Frank Wedekind drama The Awakening of Spring. Written in 1891 and dealing with the onset of puberty in children, the play was not produced until 1906 and was banned in Britain until 1963. With a cast of 14 and choreography by Bill T. Jones, Spring Awakening, which follows a dozen young people through their sexual awakening, began previews on May 18, opens officially on June 15 for a run through July 9. The Atlantic Theater Company in NYC.

AWAKE AND SING! by Clifford Odets. Directed by Bartlett Sher. With (in alphabetical order) Lauren Ambrose, Ned Eisenberg, Ben Gazzara, Jonathan Hadary, Peter Kybart, Mark Ruffalo, Pablo Schreiber, Richard Topol and Zoë Wanamaker.

The economy is in the dumps, even lousy jobs are scarce, families are falling apart and a young man's idealism is thwarted at every turn. This is the backdrop for the starkly dramatic and vividly comic family drama that unfolds in Clifford Odets' 1935 masterpiece Awake and Sing!

Odets, often compared to Chekhov for his detailed character study and incisive observation of everyday life, described his play as "a struggle for life amid petty conditions." Awake and Sing! is the story of the Bergers, a three-generation Jewish family living under one roof in a Bronx apartment during the Depression. It reveals their struggles for a livelihood, and their hopes for the future and a better world.

Awake and Sing! reunites director Bartlett Sher with the Tony-winning designers from The Light in the Piazza. It will be presented by LCT at the Belasco Theatre on Broadway where it first saw the light of day more than 70 years ago.

Previews begin Friday, March 24 at the Belasco Theatre, NYC.

LEGENDS! James Kirkwood's famous comedy about two stage and screen divas co-starring in a Broadway show despite the fact that they hate one another passionately - starring two real-life divas Joan Collins and Linda Evans (in alphabetical order, showing no preference) will play the Royal Alexandra Theatre in Toronto (on its way to Broadway) next September.

HOT FEET a new musical featuring music and lyrics by Maurice White, the founder of Earth, Wind and Fire. Before the show moves to Broadway, it will make its world premiere at the National Theatre in Washington, D.C. beginning previews on March 21.

The production features such hits as After The Love is Gone, Boogie Wonderland, Shining Star, September and six all-new, original songs.

This is the newest creation of Tony-nominated dancer, actor and choreographer Maurice Hines and Earth, Wind and Fire's own Maurice White. Additional Music & Lyrics: Philip Bailey, Reginald Burke, Valerie Carter, William B. Champlin, Peter Cor, Eddie Del Barrio, Larry Dunn, David Foster, Garry Glenn, Jay Graydon, James N. Howard, Brett Laurence, Jonathan G. Lind, Al McKay, Bill Meyers, Heru Ptah, Skip Scarbrough, Skylark, Charles Stepney, Beloyd Tayhlork, Wayne Vaughn, Wanda Vaughn, Verdine White, Allee Willis.

Hot Feet features a book by Heru Ptah.

Hot Feet is a Faustian tale about a beautiful young dancer - Kalimba - whose whole life's dreams and ambition are to be a Broadway dancer. Kalimba is cajoled to dance with a pair of magical and enchanted red shoes; when she puts them on they begin to take control of the talented dancer's fate.

The production features Vivian Nixon as Kalimba, Keith David (Victor), Ann Duquesnay (Mom), Allen Hidalgo (Louie), Michael Balderamma (Anthony), Wynonna Smith (Naomi) and Sarah Livingston (Emma). The Ensemble includes: Kevin Aubin, Brent Carter, Gerrard Carter, Dionne Figgins, Ramon Flowers, Keith Anthony Fluitt, Karla Puno Garcia, Nakia Henry, Duane Lee Holland, Dana Marie Ingram, John A. James III, Iquail S. Johnson, Terace Jones, Dominique Kelley, Matthew Warner Kiernan, Steve Konopelski, Sumie Maeda, Jon-Paul Mateo, Vasthy Mompoint, Tera-Lee Pollin, Samantha Pollino, Sandra ReAves-Phillips, Danita Salamida, Caesar Samayoa, Monique Smith, Daryl Spiers, Felicity Stiverson, Theresa Thomson and Hollie E. Wright.

The creative team; Set Design by Jim Noone - Costume Design by Paul Tazewell -Lighting Design by Clifton Taylor - Sound Design by Acme Sound Partners. Wig Design by Qodi Armstrong - Music Director Jeffrey Klitz - Orchestrations by Bill Meyers - Music Coordinator John Miller - Technical Supervisor Arthur Sicardi - Casting by Stuart Howard, Amy Schecter & Paul Hardt - Assistant Director Richardo Kahan - Production stage Manager Michael E. Harrod - Directed and Choreographed by Maurice Hines.


| | | |
| --- | --- | --- |
| | | |
WHO'S WHERE


ONE WORLD SYMPHONY PERFORMS AMERICAN FAVORITES: BERNSTEIN & GERSHWIN conducted by Artistic Director Sung Jin Hong. the One World Symphony will make their New York Town Hall debut on Sunday, March 26.

The orchestra will perform classics by two of the greatest American composers of the twentieth century, George Gershwin and Leonard Bernstein. The program will include George Gershwin's dizzying An American in Paris and his timeless Rhapsody in Blue, as well as several selections from Leonard Bernstein's West Side Story. Symphonic Dances and West Side Story Suite feature vocalists Elizabeth Eiel as Maria and Colm Fitzmaurice as Tony, with pianist Lloyd Arriola. Gershwin and Bernstein succeeded in making classical music both relevant and rewarding for modern audiences, and for five years, One World Symphony has built on this tradition with its talented musicians, thought-provoking programming, and infectious enthusiasm.

BILLY JOEL toplines the Wachovia Center in Philadelphia on Monday, March 20. On Thursday he's in the spotlight at the Hartford Center in Hartford, CT. On Saturday the performances takes place at the Carrier Dome in Syracuse, NY.

MARIAN McPARTLAND the jazz pianist who has been the host of her piano program on NPR for 25 years, where she improvises alongside the best jazz musicians. The first lady of piano jazz performs with her trio in this concert. Friday, March 24 at The Music Center at Strathmore in Washington, D.C.

COLDPLAY on stage Monday, March 20 at the Quicken Loans Arena in Cleveland. On Wednesday they open a two nighter at the Air Canada Centre in Toronto. Saturday the show is at the Continental Airlines Arena in East Rutherford, NJ. Next Sunday they kick off a two nighter at the Nassau Coliseum in Uniondale, NY.

GENE PITNEY continues his European tour this week with stops Monday, March 20 in High Wycombe, UK at the Swan Theatre. On Wednesday he's in the spotlight in Basingstoke, UK at The Anvil. Thursday finds him on stage in Salisbury, UK at Salisbury City Hall. On Friday the show is in Croydon, UK at Fairfield Hall. Saturday he'll be in Worthing, UK at the Pavilion Theatre and next Sunday he can be enjoyed in Southend, UK at Cliffs Pavilion.

BIG BAD VOODOO DADDY performs Saturday at the Rosza Performance Arts Center in Houghton, MI. Next Sunday, March 26 they open a three night stand at the Oneida Casino in Green Bay, WI.

MAYNARD FERGUSON AND THE BIG BOP NOVEAU on stage Tuesday, March 21 at Schuylerville High School in Schuylerville, NY. On Wednesday they be enjoyed at the Athena Performing Arts Center in Rochester, NY. Thursday finds them at the Springville-Griffin High School in Springville, N.Y. On Friday they'll be playing at Marshall High School in Glen Dale, WV.

JOHNNY MATHIS crooning Saturday, March 25 at the Maricopa County Events Center in Sun City West, AZ.

MICHAEL FEINSTEIN performs this evening Sunday, March 19 at the Count Basic Theatre in Red Bank, N.Y. On Thursday he'll be in the spotlight at the Ferguson Arts Center in Newport News, VA. On Friday he'll be delighting the crowds at the France Merrick Performing Arts Center Baltimore, MD.

PAUL ANKA in the spotlight next Sunday, March 26, at the Philharmonic Center for the Arts in Naples, FL.

JOHN PIZZARELLI in the spotlight Friday, March 23, at the Community Theatre in Morristown, NJ. The show on Saturday takes place at the Patriots Theatre at War Memorial in Trenton, NY.

LARRY GATLIN AND THE GATLIN BROTHERS in a two nighter Friday and Saturday at the Civic Center Music Hall in Oklahoma City.

CHRIS BOTTI blows his own horn Wednesday, March 11, at the Redding Convention Center in Redding, CA. On Thursday he's on stage at the Radisson Hotel in Sacramento, Ca. Friday finds him at the Nob Hill Masonic Auditorium in San Francisco. On Saturday he's performing at the William Saroyan Theatre in Fresno, CA and next Sunday he's on stage at the Spreckels Theatre in San Diego.

BOB NEWHART brings his delightful sense of humor to the Keswick Theatre in Glenside, PA on Friday, March 24. On Saturday he'll be telling funny stories at the Brooklyn Performing Arts Center and next Sunday he'll be getting laughs at the Bergen Performing Arts Center in Englewood, NJ.


FINAL OVATION


MAUREEN STAPLETON 80, died Monday, March 13, at her home in Lenox, Mass. The cause of death was chronic pulmonary disease.

She was one of the few triple crown winners - having been awarded the Oscar, Tony and Emmy.

She receives her Oscar for best performance by a supporting actress in Reds at the 54th Annual Academy Awards in 1982.

A two time Tony winner, her first was for The Rose Tattoo in which she played Serafina Delle Rose opposite Eli Wallach as Alvaro Mangiacavallo. The Rose Tattoo opened at the Martin Beck Theater in February 1951 and ran for 300 performances. Her second best-actress Tony was in 1970 for her portrayal of an alcoholic down-and-out singer in Neil Simon's The Gingerbread Lady.

Her final Broadway appearance was 1981, in The Little Foxes, in which she played Aunt Birdie opposite Elizabeth Taylor in the lead role, Regina. For that Stapleton received a Tony nomination.

In 1967 she won an Emmy for her television work in Among the Paths to Eden, an adaptation of a Truman Capote story

With a fondness for alcohol and colorful language she was married twice, to David Rayfiel (1963-66) and Max Allentuck (1949-59) with whom she had two children.
















Next Column: March 26, 2006
Copyright: March 19, 2006. All Rights Reserved. Reviews, Interviews, Commentary, Photographs or Graphics from any Broadway To Vegas (TM) columns may not be published, broadcast, rewritten, utilized as leads, or used in any manner without permission, compensation/credit.
Link to Main Page
---
Laura Deni


CLICK HERE FOR COMMENT SECTION