! >
Broadway To Vegas
  
  REVIEWS INTERVIEWS COMMENTARY NEWS

| | |
| --- | --- |
| | |
SHAKESPEARE IN PRISONS CONFERENCE AT THE OLD GLOBE IN SAN DIEGO - -IRELAND CREATES COLLEGE SCHOLARSHIPS FOR AMERICAN CHOCTAW INDIANS - - TWO CHICAGO THEATRES SHUTTER - - HARRY POTTER AND THE CURSED CHILD IN PREVIEWS - - UNIQUE AND EXPENSIVE ITEMS FOR SALE - - J.F. KENNEDY CENTER FOR THE PERFORMING ARTS AND CHICAGO'S SECOND CITY FORM PARTNERSHIP - - HOME ENOUGH TO ME SUCIDE PREVENTION BENEFIT - - BROADWAY CENTER STAGE: IN THE HEIGHTS - - DONATE . . . Scroll Down





Copyright: March 18, 2018
By: Laura Deni
CLICK HERE FOR COMMENT SECTION


SHAKESPEARE IN PRISONS CONFERENCE AT THE OLD GLOBE IN SAN DIEGO
Scott Jackson heads the University of Notre Dame/Shakespeare at Notre Dame program.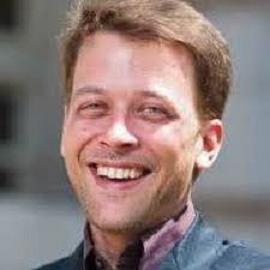 Having those incarcerated for violent crimes take part as actors in behind bars Shakespeare productions have been in existence for decades. It's successful on several levels - yet open to criticism from some quarters.

An important conference takes place at the Tony Award winning Old Globe in San Diego March 23-25.

The Old Globe has partnered with the University of Notre Dame/Shakespeare at Notre Dame, headed by Scott Jackson and Mary Irene Ryan Family Executive Director and Shakespeare Behind Bars with Curt L. Tofteland, the Founder and Producing Director to host the 2018 Shakespeare in Prisons Conference (SiPC) this week-end.

This third biennial international conference "gives prison arts practitioners the opportunity to share their collective experiences, rejuvenate passion for their work, and build an expanded network of peers. Artists and educators engaged in transformational arts programs using Shakespeare in prisons across the U.S. and the world are brought together to explore and study the effects such programming has on prison populations. The conference promotes a collaborative learning forum where participants are exposed to a diverse array of programs that all strive for a common result: the habilitation of the inmate's mind, heart, body, and spirit."

It's those words which Broadway To Vegas puts in italic which get people in a dither. Some of the criminals have committed horrific acts and the suggestion the guilty possess "mind, heart, body and spirit" worthy of anything more than the required attention of the prison chaplain can result in some serious blow back.

I interviewed Tofteland, about his groundbreaking Shakespeare Behind Bars program for an article which ran in the Broadway To Vegas column of January 2, 2005. See Broadway To Vegas column of January 2,2005

I don't know about him, but I received hate mail criticizing anything that might be considered coddling and/or entertainment for prisoners.

There are several reasons why prison programs are worthwhile and important. Perhaps one of the most important is to help victims or their families finally achieve closure.

At the sentencing hearing when victims and their families can speak to the guilty party, that person in chains is oblivious to name calling and finger pointing. Because of the no - or fake - remorse displayed, the victim's families don't achieve closure. They have given their speech, but they don't feel relief because they haven't gotten through to the criminal. The victim or their family continues to fret and that can become consuming and self destructive.

s It has happened that a prisoner while reciting Shakespeare prose in a violent scene suddenly has an awakening to the horror he has caused. He finally connects to reality. That enables the loved ones of the victim to finally confront that person and vent. It won't change the circumstances. What ever happened - happened. You can't go back in time. But, being able to covey your feelings which are understood by the person being told off - helps bring closure for the victim's kith and kin. It can even germinate forgiveness. Every case is unique.

Shakespeare in prison programs also foster more controllable, less agitated and angry prisoners. That means less prison fights and the guards having an easier time. That can trickles down to cheaper costs for the taxpayers.

Even the infamous O. J. Simpson when he spoke at his parole board hearing indicated he was amazing at the number of prison yard fights "over nothing." Simpson suggested that prisoners receive anti anger therapy.

In many ways that is precisely what prison programs using Shakespeare are providing.

Annually a public Shakespeare Behind Bars performance is held at the Luther Luckett Correctional Complex in LaGrange, KY This year A Midsummer Night's Dream will be staged in May. A background check and security clearance are required to attend a performance. Because inmates with the possibility of parole are less likely to return if they have strong family support, inmate family members receive reservation priority.

For this upcoming conference, Tofteland of Shakespeare Behind Bars has curated an exciting series of panel discussions with topics such as Pathways to Freedom: Employing and Engaging Returning Citizens; Gathering the Data: Evaluation and Research; Stories of Hope from Beyond the Razor Wire with Returned Citizens Theatre Troupe; Justice Arts Coalition; I Do Forgive Thee, Unnatural Though Thou Art; Sharing the Collective Wisdom of Correction Professionals; Where Do We Go from Here?; and Women in Practice: Female Prison Arts Practitioners.

These panels will feature international female artists who work with marginalized communities, experts working with post-incarcerated populations, academic researchers studying arts in corrections, and formerly incarcerated, mixed-gender individuals who have benefited from arts in corrections programs and can discuss firsthand how their experiences in prison arts programs contributed to personal transformation.

A series of screenings will include Notes from the Cell Number 12, Love Therapy in My Second Home, Time Out of Joint: Teaching Shakespeare in Prison, and Scheherazade's Diary. There will also be special performances, including The Peculiar Patriot by Liza Jessie Peterson, Shakespeare and the Alchemy of Gender by Lisa Wolpe, and Othello's Tribunal by Sammie Byron.



San Diego County Sheriff William D. Gore will give the keynote address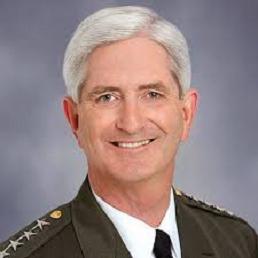 San Diego County Sheriff William D. Gore will give the keynote address. Lead speakers will include Tofteland and Ron Anthony Brown from Shakespeare Behind Bars, Jackson and Dr. Peter Holland from Shakespeare at Notre Dame, and The Old Globe's Erna Finci Viterbi Artistic Director Barry Edelstein and Director of Arts Engagement Freedome Bradley-Ballentine.

The opening and closing ceremonies will honor indigenous peoples and feature Mickey Turtle of the Yaqui and Mexican Nations and Henry Edward Frank of the Pomo and Yurok Nations.

Other artists and administrators in attendance will be:

James Pillar, Erika Beth Phillips, and Catherine Hanna Schrock (Globe Teaching Artists working at Las Colinas Detention and Reentry Facility and California State Prison, Centinela), Cecelia Kouma (Playwrights Project), Christy Burgess (Robinson Community Learning Center at University of Notre Dame), Suraya Susana Keating, Lesley Schisgall Currier, and Dameion Brown (Marin Shakespeare Company), Jecoina Vinson (Drama Club), Frannie Shepherd-Bates (Detroit Public Theatre), Steve Rowland (documentary producer and educator).

Representing the academic universe are: Daniel Orth (University of San Diego), Michelle Jones (New York University), Alan Mobley (San Diego State University), Wendy Staggs (UCLA), Dr. Larry Brewster (University of San Francisco), Dr. Mary Cohen (University of Iowa), Dr. Sheila Cavanagh (Emory University), Dr. Niels Herold (Oakland University), and Dr. Sarah Beckwith (Duke University).

Artists working with incarcerated populations and returned citizens include: Henry Edward Frank and Laurie Brooks (William James Association), Alma Robinson (California Lawyers for the Arts), Chuck Samuelson (Kitchen for Good, a local organization that is also catering the event), Deborah Tobola (Poetic Justice Project), Sabra Williams (Creative Acts), Dr. Sarah Woodland (Daughters of the Floating Brothel), and Johnny Stallings (Open Hearts Open Minds).

International experts include Marina Kova?evi? and Dubravka Radusinovi? (Serbia), Dr. Rob Pensalfini and Dr. Michael Balfour (Australia), Alokananda Roy (India), and Zeina Daccache (Lebanon).

The conference is "very happy to welcome those whose worlds are most affected by this work - active practitioners in corrections and the legal systems" - including Kathy Myers and Jessica Barawed (San Diego County Sheriff's Department), Cindy Cipriani (U.S. Attorney's Office), Steve Emrick (San Quentin State Prison), Lance Eshelman (Richard J. Donovan State Prison), and Ken Phillips (California State Prison, Centinela).

"The Old Globe strives to connect our institution with communities who've not enjoyed regular access to our programming," said Artistic Director Edelstein. "Among the groups we engage, none has been more receptive to this work, nor more extraordinary to work with, than the incarcerated populations of our region. We see in their encounters with the theatre this art form's potential to transform lives, and their enthusiasm for acting and writing reminds us how much theatre can matter in even the most complex life circumstances. We are honored to host this prestigious gathering of artists and practitioners whose work with incarcerated individuals inspires us, and whose passion sets an example to which the national field can aspire. I thank our partners at Notre Dame and of course Curt Tofteland, a national treasure, for making this conference possible."

The Globe is well respected for its successful, ongoing partnerships with two correctional facilities: California State Prison, Centinela and Las Colinas Detention and Reentry Facility. Current programming includes free Shakespeare performances during the annual Globe for All Tour, and Reflecting Shakespeare, a program that offers an exploration of Shakespeare's words - utilizing performance, reflection, and writing - to achieve a deeper understanding of his work and to reflect on universal themes such as redemption, forgiveness, responsibility, and transformation, allowing prisoners to discover how these plays might relate to their own personal stories. The California Department of Corrections and Rehabilitation has awarded The Old Globe a grant for a total of $91,760 to support the expansion of Reflecting Shakespeare to an additional yard at California State Prison, Centinela.






E-Book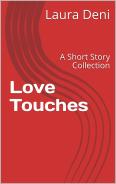 Soft back Book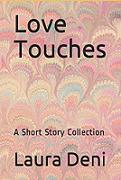 Broadway To Vegas is supported through advertising and donations. Priority consideration is given to interview suggestions, news, press releases, etc from paid supporters. However, no paid supporters control, alter, edit, or in any way manipulate the content of this site. Your donation is appreciated. We accept PAYPAL. Thank you for your interest.



E-Book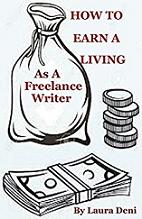 Soft back Book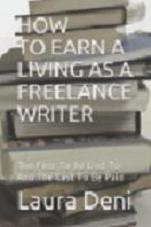 This is not your typical, totally boring textbook.

In the pages of How To Earn A Living As A Freelance Writer (the first to be lied to and the last to be paid) you'll find sex, celebrities, violence, threats, unethical editors, scummy managers and lawyers, treacherous press agents, sex discrimination; as well as a how-to for earning money by writing down words.





ART AND ABOUT


UNIQUE AND EXPENSIVE

A bottle of spray glass cleaner for this simply stunning hippocampus will run you about $2.00. If you want to own the object - that's a tad bit more. Photo: Koopman Rare Art.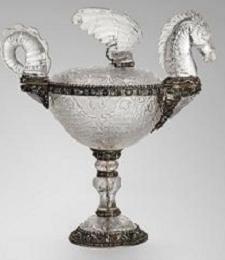 show stoppers in London are seeking forever homes.

KOOPMAN RARE ART leading London silver dealers treated visitors to a dazzling array of antique silver treasures spanning more than four centuries during TEFAF Maastricht, which ends today.

On display from Koopman and classified as an objet de vertu, spectacular 19th Century large, rock crystal, enamel and silver winged hippocampus, made by the prominent Austrian silversmith Hermann Ratzersdorfer in Vienna circa 1880.

Ratzersdorfer was renowned for his particularly flamboyant objets de vertu in the neo-renaissance revival style many of which he carved from hardstones such as rock crystal, agate and lapiz lazuli, these were subsequently mounted in silver and silver-gilt with additional champleve and painted enamel decoration. In this piece, the rock crystal body, which measures 45.7cm high, is carved with scales, shells and fiery dragons, while the mounts are pierced and enameled with further winged monsters among scroll work.

There are upkeep expenses. A bottle of spray glass cleaner to keep it gleaming will set you back about $2.00. If that seems steep - don't even inquire about the asking price for the hippocampus - which is in the region of $175,000.

SUMMER PLACE AUCTIONS next sale is on the 20th & 21st March - this Conversation Pieces auction includes a pair of monumental bronze lions, identical to those in Trafalgar Square - simple perfect to place on each side of your living room fireplace.

Or, how about a mammoth mother & baby? Why, I don't know. Why not?

There are also various aerospace related lots plus garden statuary, sculptures, minerals, fossils and - for the person who has everything - taxidermy!






E-Book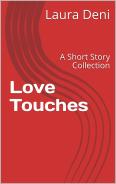 Soft back Book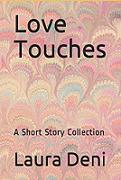 SWEET CHARITY


HOME ENOUGH TO ME The Songs of Rachel Dean and David Brush, a benefit for the National Suicide Prevention Lifeline, presented by Town Stages and Yael Silver, takes place on Monday, March 26, 2018 at Town Stage in New York City.

Featuring Tony award-winning Cady Huffman, Jessica Vosk, Max Crumm, Jamison Scott, Nick Adams, Lauren Elder, George Psomas, Law Terrell Dunford, Tally Sessions, Kristin Stokes, Rebecca Spigelman, and Noah Hinsdale.

"As artists we must use our voices to help those who feel like they might not have one," said producer Yael Silver. "The National Suicide Prevention Lifeline has answered over 10 million calls from those seeking support in dark times. Art can be a beacon of light in the darkness, and it is my absolute honor to support such a needed service. Rachel and David's music brings attention to the realities of those struggling with mental illness while creating a safe artistic medium to present this pertinent subject matter."

Directed by Robert W Schneider with Music Direction by Kevin David Thomas the concert event will feature songs from The Anxiety Project - a new musical featuring the true stories of those suffering from and living with anxiety, depression and a host of other mental illnesses - as well as some new Dean-Brush work.

TEENAGE CANCER TRUST at London's Royal Albert Hall marks the 18th Anniversary of concerts at the venue. A week of incredible headliners including The Who star Roger Daltrey, British rock legends Def Leppard. Russell Howard, Courteeners, Kasabian, reggae band UB40 featuring Ali, Astro & Mickey, An Evening of Comedy hosted by Russell Howard, multi-Grammy-winning Nile Rodgers & CHIC, and much more

Shows March 19-25 at Royal Albert Hall in London.

Teen Age Cancer Trust creates world-class cancer services for young people in the UK, providing life-changing care and support so young people don't have to face cancer alone.



IRELAND CREATES COLLEGE SCHOLARSHIPS FOR AMERICAN CHOCTAW INDIANS
Prime Minister Leo Varadkar addresses leadership of the Choctaw Nation and other dignitaries on Monday, March 12 in Durant, Oklahoma.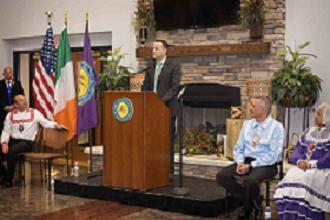 Unlikely friends. Seemingly even more preposterous - an unbreakable bond between Ireland and the Choctow Indian Nation of Oklahoma.

At the beginning of St. Patrick's Day week Irish Prime Minister Leo Varadkar was in Oklahoma to thank the Choctaw Indian Nation by announcing a new scholarship for Choctaw people to study in Ireland beginning next year.

Funded by the Irish government, the new college scholarship for Choctaw students was called "an opportunity for us to learn from you and your culture, and you from ours, in a sharing of knowledge that will enrich both our peoples.

"Our ancestors were joined together in a time of tragedy and their descendants are now united in the spirit of learning and of hope," he said.

"Your act of kinship and generosity almost two centuries ago is memorialized in our history books and is commemorated on many occasions," Varadkar told the Choctaws. "Your act of kindness never has been and never will be forgotten in Ireland."

The St. Patrick's week thank you present was in gratitude for the Choctaw's compassion and generosity to the people of Ireland when the Irish Famine took place - in 1847.

Poor Irish lived on nutrient rich tubers. The devastating potato famine killed a million people in Ireland and forced two million more to flee - many to America - where they weren't welcome and treated as intruders to be feared and harmed.

In American the Choctaw tribe was attempting to recover from their own disaster - forced migration to the west of Mississippi into designated parts of south-east Oklahoma. That march had taken place 16 years earlier, when the government of President Andrew Jackson ordered them to relocated. The trek became known as the "Trail of Tears".

Thousands of people walked more than 1,000 miles, having been forced to leave without gathering their possessions. Four thousand people died of hunger, cold and disease. The Choctaw nation was left with virtually nothing. Yet they collected money and sent it to Dublin for the benefit of complete strangers 4,000 miles away. Their relationship was emotional - identifying with the anguish, spread of disease and starvation the Irish were experiencing.

The Choctaws deprived themselves to collect $172. Calculations using basic inflation would amount to $4,960 in today's money. The Choctaws sent the money to a philanthropist working with the New York Society, who forwarded the funds to the Quaker organization Society of Friends in Dublin. The Choctaw money was then distributed to victims of the Famine where it was used for food, animal feed and blankets.

Stories handed down have it that Chocktaws learned about the Famine from an Irish man who was required to assist with the forced displacement of the Indians. The Irish hadn't been welcome in America. Irish men had no other choice but to take whatever work they could get - and that meant obeying government orders to help implement the mass relocation of the indigenous community that spanned decades.

Victims against victims - forging a bond welded by anguish and despair.

Since then the Irish-Choctaw bond has remained strong.

During last week's historic event, Choctaw chief Gary Batton and Prime Minister Varadkar and their teams met in the Choctaw Business Center for short bilateral meetings before the hour long ceremony at the Choctaw RV Park Center, located north of the Choctaw Casino Resort in the community's homeland of Duran, Oklahoma.

The ceremony began with a prayer delivered by tribe member Lillie Roberts in the native Choctaw language, followed by Brad Joe, who sang The Lord's Prayer in Choctaw, accompanied with signing by Choctaw Royalty BreAnna Jefferson, Jade Cossey and Mya Thomas.

In attendance were the 12 members of the Irish delegation which included Dan Mulhall, Ambassador of Ireland to the United States and Adrian Farrell, Consul General of Ireland to U.S. Southwest. were greeted by Chief Batton, Assistant Chief Jack Austin Jr., the Choctaw Tribal Council, U.S. Attorney for the Eastern District of Oklahoma Brian Kuester, James Dempsey of U.S. Rep. Markwayne Mullin's office; President of Southeastern Oklahoma State University Sean Burrage, officials from Bryan County and the City of Durant, including Mayor Jerry Tomlinson.

Also in attendance was Gov. Mary Fallin who said, "I am here in support of the Choctaw Nation and the people of Oklahoma."

"The story of our two peoples - the Irish people and the Choctaw people - symbolizes the spirit of St. Patrick, our patron saint, perhaps better than anything else," Varadkar told the gathering of 120 which included civic leaders, tribal members and local politicians.

The Irish Prime Minister - known as a Taoiseach in the Irish language - has a mixed heritage background. His father is Indian and his mother is Irish. He studied to be a medical doctor and was a general practitioner before entering politics. He has served as Minister for Transport, Tourism and Sport, Minister for Health, and Minister for Social Protection. As Taoiseach, which, he explained, means "chief" in Gaelic, he works with government departments in areas such as developing and coordinating policy on economic and social development, Northern Ireland, and the European Union. His department also arranges the state functions of presidential inaugurations and state dinners and provides a protocol service.

The prime minister was treated to a program of Irish and Choctaw songs performances by Choctaw musicians, a historian's account of the 1847 gift and speeches.

Choctaw musician and flute maker Presley Byington performed on the Choctaw flute, then two Irish-American siblings Ireland and Declan Harber delivered an impressive rendition of An Chailín Álainn, an Irish ballad accompanied by the bodhran, a hand drum.

Choctaw dancers in traditional clothing performed three dances, followed by a demonstration of stickball skills. Chief Batton and Taoiseach Varadkar rose from their seats to join in the centuries-old Choctaw game. After a couple of misses, Varadkar's catch of the woven ball - known as a towa - immediately drew loud applause.

Cultural gifts were exchanged with Chief Batton presenting a set of stickball sticks and the flute played by Byington to the Taoiseach. Taoiseach Varadkar in turn, gave a hurley stick and bodhran to Chief Batton. The gifts represent the similarities in the musical and sporting natures of both Nations.

Choctaw culture and heritage was on display at six tables organized by Choctaw Cultural Services. Staff members also prepared a number of traditional native foods for the group to sample. Varadkar tasted two traditional Choctaw dishes: Tanchi labana, a popular corn recipe; and grape dumplings, a dessert.



Kindred Spirits sculpture by artist Alex Pentek.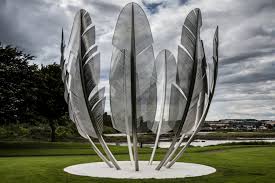 Choctaw Chief Gary Batton said the Irish and Choctaws "have a very similar history of tragedy, perseverance and strength," and called them "kindred spirits."

Batton recalled traveling last summer to the dedication of Kindred Spirits, an original sculpture unveiled in a park in the Cork County town of Midleton which is noted for its music and art festival. The Midleton Festival features all facets of the arts, including film, animation, a creative playground, fine art, sound art, sculpture, craft, music, dance, literature, poetry, drama, the Jameson & Jazz Masked Ball and now participating in programs around the huge Kindred Spirits Drum Circle in Bailick Park.

Cork based artist Alex Pentek created the sculpture from stainless steel and includes more than 20,000 welds. Each of the nine feathers is unique. Pentek told the BBC that each were different "as a sign of respect" signifying the feathers used in Choctaw ceremonies. The sculpture stands 20 feet tall, forming an empty bowl symbolizing the Choctaws' generosity during the famine.

"Our nations have shared a similar history of tragedy, perseverance and strength," Chief Batton told last Monday's gathering. "We have a kindred spirit."

"You showed compassion to a starving people who were dying," Varadkar emphasized to the tribe. He stressed that the Choctaws' donation 171 years ago continues to resonate in Ireland today, influencing its foreign policy "and encouraging us to ... become a beacon of hope around the world.

"It's a sacred bond which joins our people together, I hope, for all time."

When Chief Batton was asked about what the future holds for the two nations he gave a strong endorsement of "the friendship" of the two leaders and said, he hoped for more visits between the two. "We have many of the same goals – to improve education opportunities, the economy, and opportunities for our families and elders."

Luncheon and a brief tour of development in the area were made before Taoiseach Varadkar departed to continue his American visit which included a stop in Washington DC where he met with President Donald Trump. The Prime Minister of Ireland's trip to American is an annual event, occurring near St. Patrick's Day.


MORE SEXUAL MISCONDUCT CHARGES AND RAMIFICATIONS
THE ACADEMY OF MOTION PICTURE ARTS AND SCIENCES which oversees the Oscars, is investigating three charges of sexual harassment against its president, John Bailey, that were filed Wednesday, March 14, 2018, as first reported in Variety and The Hollywood Reporter.

The academy issued the following statement:

"The Academy treats any complaints confidentially to protect all parties. The Membership Committee reviews all complaints brought against Academy members according to our Standards of Conduct process, and after completing reviews, reports to the Board of Governors. We will not comment further on such matters until the full review is completed."

Bailey, a 75-year-old cinematographer whose credits include The Big Chill, Groundhog Day and the 2017 comedy How to be a Latin Lover, was elected to the post in August, replacing Cheryl Boone Isaacs.

The academy finalized Standards of Conduct for members in January, 2018. They state, among other things, that "There is no place in the Academy for people who abuse their status, power or influence in a manner that violates recognized standards of decency. The Academy is categorically opposed to any form of abuse, harassment or discrimination on the basis of gender, sexual orientation, race, ethnicity, disability, age, religion, or nationality."

FAMED CONDUCTOR JAMES LEVINE 74, has been fired according to a release from the New York Metropolitan Opera. Levine was suspended by the Met in December pending an investigation regarding sexual misconduct.

A Monday, March 12, 2018 release states that its investigation found Levine "engaged in sexually abusive and harassing conduct towards vulnerable artists in the early stages of their careers." The company says "it would be inappropriate and impossible for Mr. Levine to continue to work at the Met."

Three days after his firing Levine sued the organization for breach of contract and defamation. The lawsuit seeks $5.8 million in damages, as first reported by the New York Times.

The suit, filed in New York State Supreme Court by attorneys Elkan Abramowitz and Edward J.M. Little, accuses the Met was aware of the 2016 police report filed against Levine, but "took no disciplinary action."

Levine claims he was not given "a reasonable opportunity to respond to the accusations against him," and that his ten-year contract as music director emeritus position the Met created specifically for him and in which he was meant to serve until 2026, had no stipulations for termination or suspension.



E-Book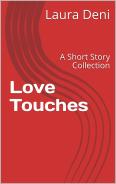 Soft back Book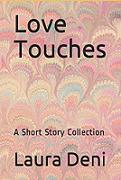 SPREADING THE WORD


AS IF THERE AREN'T ENOUGH LAUGHS IN WASHINGTON the John F. Kennedy Center for the Performing Arts and the famed Chicago-based sketch comedy company Second City have announced a new partnership to develop new works and educational programs for the Washington, D.C. based cultural arts center. One of their goals is to "elevate comedy to an art form."

The partnership draws on the respective strengths of each organization to extend the creative capacity, reach, and impact of both brands, and will result in new, original productions at the Kennedy Center and beyond, according to the release. The new partnership will include the creation of six new sketch-style shows, "slated for multi-week runs in the Kennedy Center's Theater Lab in summers and during the holiday season through at least 2020," the announcement stated.

"From a brand perspective, partnering with The Second City strengthens several Kennedy Center priorities, including our commitment to producing original theater, to elevating comedy as an art form, and to deepening educational opportunities for both young people and adults," explained Deborah F. Rutter, president of the Kennedy Center, in a prepared statement.

In addition, the agreement calls for co-commissioning and development of new sketch-style and full-length, scripted theater works that have the potential to tour beyond Washington, D.C. and Chicago; the creation of hands-on workshops for adults and young audiences, and producing new works for young audiences.

"While the stark reality may be that Washington is already rife with comedians, The Second City is over the moon that the Kennedy Center has elected to enter into this unique partnership, because we now have a creative co-conspirator that is fully invested in collaborating with us through the entire artistic process to develop, shape, and launch thrilling new works," said CEO and Executive Producer of The Second City Andrew Alexander..

The first new works as a result of the partnership is slated to debut this summer. Details of an all-new summer sketch show, plus dates and information for improvisation and stand-up workshops, will be announced as part of the District of Comedy Festival on March 20, and details of the all-new, holiday-themed show will be disclosed as part of the 2018-2019 Theater season announcements on April 10.

PRESIDENT OF PIXAR ANIMATION STUDIOS Jim Morris, will give a behind-the-scenes look into the creative, technical and production process Pixar used to create the popular film Inside Out. A reception at nearby Tilt Gallery will follow the event. Thursday, March 22 at the SMoCA in Scottsdale, Arizona.

BROADWAY CENTER STAGE: IN THE HEIGHTS Lin-Manuel Miranda's first Broadway musical, with a book by Quiara Alegria Hudes, tells the story of a vibrant community on the brink of change in New York's Washington Heights neighborhood. The windows are always open, the breeze carries the rhythm of three generations of music, and the biggest struggles can be deciding which traditions you take, and which ones you leave behind. In the Heights won Tony Awards for Best Musical, Best Score, Best Choreography, and Best Orchestrations.

Wednesday, March 21, 2018 - Sunday, March 25, 2018 at the Kennedy Center in Washington, DC as part of their Broadway Center Stage series. In a semi-staged concert format and joined by talent direct from Broadway and from the nation's capital, these performances shine a spotlight on the emotional heart of three beloved stories in compelling new ways - placing the artists, their vision, and their work Center Stage.

MONDAY, MARCH 19 is National Oatmeal Cookie Day. March 20 is National Ravioli Day. March 21 is National Crunchy Taco Day and Saturday is National Water Day.






E-Book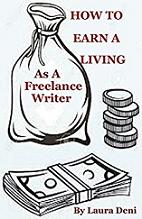 Soft back Book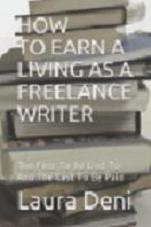 This is not your typical, totally boring textbook.

In the pages of How To Earn A Living As A Freelance Writer (the first to be lied to and the last to be paid) you'll find sex, celebrities, violence, threats, unethical editors, scummy managers and lawyers, treacherous press agents, sex discrimination; as well as a how-to for earning money by writing down words.





OTHER PEOPLE'S MONEY


UPCOMING BROADWAY PLAY SUED Harper Lee's estate has filed a lawsuit over a stage adaptation of To Kill a Mockingbird asserting that screenwriter Aaron Sorkin's script of her book wrongly portrays Atticus Finch and other characters. The Broadway play is slated for a December 2018 opening in New York City with Jeff Daniels cast to play Atticus Finch.

As first reported by the New York Times the suit, filed against Rudinplay, the theater company of New York producer Scott Rudin, the complaint cites an interview with the online publication Vulture in which Sorkin was quoted as saying the small-town lawyer would evolve from a racist apologist at the start of the show to become 'Atticus Finch by the end of the play'.

Rudinplay compensated Lee $100,000 after she approved Sorkin as the screenwriter in November 2015. The lawsuit asks a judge to enforce a section of the agreement that states the play won't 'depart in any manner from the spirit of the Novel nor alter its characters'.

A firm that represents Rudinplay Inc., told the press that Sorkin's script 'is a faithful adaptation of a singular novel which has been crafted well within the constraints of the signed agreement' between the producers and Lee.

TWO CHICAGO THEATRE COMPANYS HAVE SHUTTERED this past week.

The American Theater Company, have staged performances for the last 33 years, including announced last Friday, that it has ceased operation. We're Gonna Be Okay, closed on March 4. The final production of the current season was to have been the world premiere of Carlos Murillo's Diagram of a Paper Airplane, set to open in May.

ATC also immediately took down its website.

Part of the official announcement states: "Ultimately, the challenge to transform the organization in the wake of the tragic and sudden death of former artistic director PJ Paparelli was more daunting than expected," referring to Paparelli's death, at the age of 40, in a 2015 auto accident in Scotland. "Despite the innovative, engaging and inclusive approach to ATC that current artistic director Will Davis brought to our theater, which continued to garner a positive reception for our productions and educational programs, the theater has suffered from a reduction in earned revenue.

"This challenge was particularly acute this year, when despite the enormous success of works that originated at ATC - such as Tony Award winner The Humans and Pulitzer Prize winner Disgraced - our current productions have not been able to reach the audience they deserve. In the theater-rich Chicago community, it is increasingly difficult for a small non-profit organization like ours to thrive."

The day before the ATC sudden shuttering, Quest Theatre Ensemble announced it was closing after 16 years of offering free performances. The non-Equity ensemble was founded in 2002 by Amanda Banden, Buck Blue, Jason Bowen, Andrew Park and Nick Rupard.

The Quest website states: "Since its founding in October 2002, Quest has created over twenty original productions, featuring spectacular large-scale puppetry and creative visual elements, that have toured to hundreds of schools, retirement communities, churches and social service organizations . . . Throughout its existence, Quest Theatre Ensemble has been dedicated to being the "People's Theatre of Chicago" by creating productions that inform, delight, inspire and unite."

"Committed to making theater accessible to everyone, the ensemble chooses stories that have universal appeal, finds innovative ways to engage the community, and offers our productions free of charge so that anyone can participate."



E-Book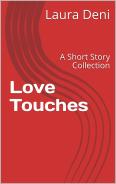 Soft back Book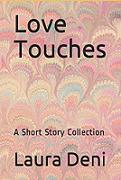 GET WELL SOON TO . . .


TONY AWARD WINNER LAURA BENANTI'S young daughter Ella Rose Benanti-Brown who has been hospitalized with the flu. Tony award winner Benanti, naturally canceled a performance slated for last Saturday so that she could remain with her child, who celebrated her first birthday last month.

On Wednesday, March 14, the Arizona venue announced that: "Due to Laura Benanti's young daughter being hospitalized with the flu, we regret to inform you that Benanti will no longer be able to perform at Scottsdale Center for the Performing Arts this Saturday, March 17. We are thankful that Broadway star Christine Ebersole has jumped in to replace Laura Benanti."

Benanti also dropped out of headlining a March 18 concert for Chicago Theatre Workshop. Cheyenne Jackson took over those duties.



HARRY POTTER AND THE CURSED CHILD with a book by Jack Thorne, based on a story by Thorne, John Tiffany, and original series author J.K. Rowling.

Directed by Jack Thorne who has helmed the production to an astounding 22 major theater awards in the U.K. It is the most awarded production in the history of the Olivier Awards.

The eighth story in the Harry Potter saga takes place 19 years after the events of Harry Potter and the Deathly Hallows. Harry, now a father of three and employee of the Ministry of Magic must grapple both with his past, and with his youngest son, Albus Severus Potter, who has begun his first year at Hogwarts School of Witchcraft and Wizardry and struggles with the weight of his family legacy.

Jamie Parker and Noma Dumezweni, who won Olivier Awards for their performances as Harry Potter and Hermione Granger, respectively, reprise their roles. Rounding out the trio is Paul Thornley as Ron Weasley.

Also crossing the pond are Poppy Miller as Ginny Potter, Sam Clemmett as Albus Potter, Alex Price as Draco Malfoy, and Anthony Boyle as Scorpius Malfoy.

Joining them are David Abeles, Brian Abraham, Shirine Babb, Jess Barbagallo, Olivia Bond, Stephen Bradbury, Lauren Nicole Cipoletti, Will Coombs, Joshua De Jesus, Jessie Fisher, Richard Gallagher, Susan Heyward, Geraldine Hughes,Edward James Hyland, Byron Jennings, Katie Kreisler, Joey LaBrasca, Andrew Long, Landon Maas, Kathryn Meisle, Angela Reed, Dave Register, Adeola Role, JamesRomney, Nathan Salstone, Malika Samuel, Alanna Saunders, Brooklyn Shuck, David St. Louis, Stuart Ward, Madeline Weinstein, Alex Weisman, and Benjamin Wheelwright playing a variety of characters.

Harry Potter and the Cursed Child features movement by Steven Hoggett, set design by Christine Jones, costumes by Katrina Lindsay, music and arrangements by Imogen Heap, lighting design by Neil Austin, sound design by Gareth Fry, illusions and magic by Jamie Harrison, and music supervision and arrangements by Martin Lowe. Jim Carnahan serves as U.S. casting director.

Harry Potter and the Cursed Child is in previews at the newly renovated Lyric Theatre. The two-part play, which premiered in London's West End in 2016, officially opens April 22, 2018.

THE GREAT LEAP by Lauren Yee.

Directed by Eric Ting.

China, 1971. The Communist Cultural Revolution is in full swing. San Francisco, 1989. The city by the bay is on the brink of a cultural revolution of its own. The name of the game is basketball.. Beijing University's Coach Wen Chang is the quiet, efficient Tim Duncan-esque Party supporter, and Manford is a young, sparky kid from SF's Chinatown, vertically challenged, yet graced with undeniable baller skill.

As the story leaps back and forth in time, Wen Chang and Manford play the game, facing unimaginable cultural barriers and as they circle ever closer to one another, an undeniable truth is revealed: That sometimes there's more to life than making the shot.

The cast includes: Linden Tailor, Joseph Steven Yang, Bob Ari and Keiko Green.

Produced in association with Denver Center for the Performing Arts Theatre Company. March 23, 2018 - April 22, 2018 at the Leo K. Theatre of Seattle Rep in Seattle, Washington.

MOUNTAINS: THE DREAMS OF LILY KWOK by In-Sook Chappell. Directed by Jennifer Tang.

Based on Helen Tse's bestselling novel Sweet Mandarin, this evocative, new play tells the extraordinary story of the women behind the famous Manchester restaurant. A family held together with one lifeline - food.

Helen has grown up in the UK, but always felt a piece of her story was missing. Amidst the skyscrapers and bustling streets of Hong Kong, she meets her grandmother, Lily Kwok, and steps into a past of shocking family secrets that will change her life forever.

The cast includes: Tina Chiang, Ruth Gibson, Siu-See Hung, Andy Kettu, Matthew Leonhart, Rina Takasakim, and Minhee Yeo.

Set design by Amelia Jane Hankin. Lighting design by Amy Mae. Sound design by Elena Pena. Composer is Ruth Chan and Lucy Cullingford serves as movement director.

March 22 - April 7, 2018 at the Studio O of the Royal Exchange Theatre in Manchester, England.



E-Book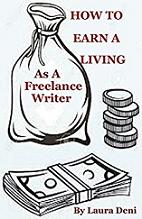 Soft back Book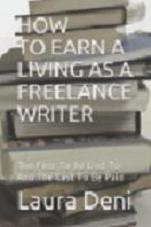 This is not your typical, totally boring textbook.

In the pages of How To Earn A Living As A Freelance Writer (the first to be lied to and the last to be paid) you'll find sex, celebrities, violence, threats, unethical editors, scummy managers and lawyers, treacherous press agents, sex discrimination; as well as a how-to for earning money by writing down words.





WHO'S WHERE




THE HOUSTON SYMPHONY WITH CHRIS BOTTI share the stage with Botti's electrifying band members, and one of Botti's favorite conductors, Houston's own Steven Reineke. Botti, who is one of the most celebrated contemporary musicians today, promises to "deliver a night of exquisite music." Three shows; one on March 24 and two performances on March 25 in Houston, Texas.

THE TEXAS TENORS are in concert Friday, March 23, at the Effingham Performance Center in Effingham, IL. On Saturday they star at the Civic Center in Cheyenne, Wyoming.

JUSTIN TIMBERLAKE headlines a two night stand at Madison Square Garden in New York on Wednesday, March 21 and Thursday, March 22. On Sunday, March 25 he's on stage in Newark, NJ at the Prudential Center.

ED SHEERAN opens a two night gig stars at the Suncorp Stadium in Brisbane, Australia on March 20. He begins a three night stand on Saturday, March 24, at the Mt. Smart Stadium in Auckland, New Zealand.

BRAD PAISLEY on stage Thursday, March 22, at the Erie Insurance Arena, Erie, PA. Friday's gig is at the KFC Yum! Center, Louisville, KY. On Saturday the tour stops at the Taxslayer Center, Moline, IL.


FINAL OVATION


GARY BURDEN American artist specializing in the field of album covers died March 9, 2018. He was 84.

In the 1960s and 1970s, he designed covers for many rock stars, such as Mama Cass, Crosby, Stills, Nash, and Young, Joni Mitchell, The Doors, The Eagles and Jackson Browne. He created album covers for Neil Young for 35 years.

Neil Portnow President/CEO of the Recording Academy issued the following statement: "Grammy winner Gary Burden was a legendary artist praised for conceiving designs for many classic album covers for more than 40 years. A pioneer in his field, Burden played a significant role in conceptualizing album packaging for the Doors' Morrison Hotel, Joni Mitchell's Blue, and Crosby, Stills, Nash & Young's Déjà Vu, among others. He earned five Grammy nominations during his career and was awarded the Best Boxed Or Special Limited Edition Package Grammy for his contributions to the album design for Neil Young Archives Vol. I (1963-1972) for 2009. Burden will be deeply missed, but remembered for shaping the visual element of the music listening experience for artists and listeners alike. Our thoughts are with Gary's family, friends, and fellow colleagues during this difficult time."

COUNT HUBERT JAMES MARCEL TAFFIN de GIVENCHY French fashion designer who founded The House of Givenchy in 1952, died March 20, 2018 in his sleep at the Renaissance chateau near Paris. He was 91.

He was famous for having designed much of the personal and professional wardrobe of Audrey Hepburn and clothing for Jacqueline Bouvier Kennedy.

His other clients included: Donna Marella Agnelli, Lauren Bacall, Ingrid Bergman, Countess Mona von Bismarck, Countess Cristiana Brandolini d'Adda, Sunny von Bülow, Renata Tebaldi, Maria Callas, Capucine, Marlene Dietrich, Daisy Fellowes, Greta Garbo, Gloria Guinness, Dolores Guinness, Aimee de Heeren, Jane Holzer, Grace Kelly, Princess Salimah Aga Khan, Rachel Lambert Mellon, Jeanne Moreau, Empress Farah Pahlavi, Babe Paley, Lee Radziwill, Comtesse Jacqueline de Ribes, Nona Hendryx, Baroness Pauline de Rothschild, Frederica von Stade, Baroness Gaby Van Zuylen van Nijevelt, Diana Vreeland, Betsey Cushing Roosevelt Whitney, Baroness Sylvia de Waldner, the Duchess of Windsor, Jayne Wrightsman, and others.

He was named to the International Best Dressed List Hall of Fame in 1970.

He is survived by his longtime partner and fellow fashion designer Philippe Venet.

STEPHEN HAWKING died Wednesday, March 14, 2018 at his home in Cambridge, England. He was 76.

He was an English theoretical physicist, cosmologist, author and Director of Research at the Centre for Theoretical Cosmology within the University of Cambridge. Hawking, whose work in the field of physics was celebrated around the globe suffered from a rare neurological disease that kept him bound to a wheelchair.

Hawking was frequent featured in the media. He played a holographic simulation of himself in an episode of Star Trek: The Next Generation in 1993. The same year, his synthesizer voice was recorded for the Pink Floyd song Keep Talking. Hawking also guest-starred in Futurama and The Big Bang Theory.

Hawking permitted the use of his copyrighted voice in the biographical 2014 film The Theory of Everything, in which he was portrayed by Eddie Redmayne in an Academy Award-winning role. Hawking was featured at the Monty Python Live (Mostly) in 2014. He was shown to sing an extended version of the Galaxy Song, after running down Brian Cox with his wheelchair, in a pre-recorded video.

He frequently traveled to America. During a February 2011 visit the physicist attended a preview performance of writer/director Moisés Kaufman's 33 Variations, at the Center Theatre Group's Ahmanson Theatre in Los Angeles. The production stared two-time Academy Award-winner Jane Fonda, who reprised her Tony-nominated role from the Broadway production in which she played a Musicologist with ALS. After the performance Hawking went back stage where he received a kiss from Fonda after telling her she was his "heart-throb".

Divorced twice, he is survived by his children Lucy, Robert and Tim.

ELI LEON famed collector of of African American quilts died suddenly March 6, 2018 of septic shock at an Oakland care facility. He was 82.

He graduated from the prestigious High School of Music & Art, in Manhattan, but was trained in psychology, receiving an M.A. in psychology from the University of Chicago where he was trained as a Reichian psychologist. The Bronx-born Oakland, California psychotherapist quit to devote his life to becoming a foremost scholar and collector of African American quilts with more than 3,500 African-American quilts in the improvisational style from makers all over the country.

He received the John Simon Guggenheim Memorial Foundation Fellowship, 1989. and in 1990 the Surface Design Association Critical Writing Award for the development and application of critical vocabulary in the field of surface design.

In 2012, Leon was diagnosed with dementia. In 2015, he was moved into memory care at Bayside Park in Emeryville, and his collection of quilts were put in art storage. In June 2017 Jenny Hurth, trustee of the Eli Leon Living Trust. indicated that most of his collections would be sold.

Decades ago, he was briefly married to Ann Drummond before coming out as gay. Survivors include a sister, Alice Rodin of San Diego; a niece, Jamie Rodin, also of San Diego; and a nephew, Jonathan Rodin of Massachusetts.

SAMMY WILLIAMS who won a 1976 Tony Award for his role as the original Paul San Marco in A Chorus Line has died at the age of 69. His death was announced on March 17, 2018.

Williams, a native of Trenton, New Jersey, started dancing at age 8 in a Trenton studio run by John Tucci.

Before achieving fame in A Chorus Line he was a dancer in Broadway productions including Applause and The Happy Time.

After his Tony win, he moved to North Hollywood hoping for a television career. Unsuccessful in trying to break into TV he went into business as a florist receiving accolades for his work as a florist in the Tournament of Roses parade in Pasadena, Calif. He also returned to regional theatre and toured with a one man show based on his experiences with A Chorus Line including performing his famous monologue.

When Follies was staged at the Ahmanson Theatre in 2012, Williams was part of the cast.

He has been quoted as saying "Performing will always be my first love until the day I die."






E-Book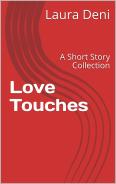 Soft back Book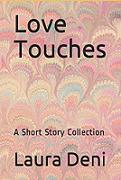 Next Column: March 25, 2018
Copyright: March 18, 2018 All Rights Reserved. Reviews, Interviews, Commentary, Photographs or Graphics from any Broadway To Vegas (TM) columns may not be published, broadcast, rewritten, utilized as leads, or used in any manner without permission, compensation and/or credit.
Link to Main Page
---
Laura Deni



For the snail mail address, please E-mail your request.
CLICK HERE FOR COMMENT SECTION