! >
Broadway To Vegas
  SHOW REVIEWS     CELEBRITY INTERVIEWS     GOSSIP     NEWS 
| | |
| --- | --- |
| | |
Copyright: March 18, 2001
By: Laura Deni
CLICK HERE FOR COMMENT SECTION

MUCH ADO ABOUT ART

He was a debt ridden alcoholic. He was also unsurpassed as a portrait artist in his generation in America. Now $30 million has been given to keep the portrait Gilbert Stuart painted of George Washington at the Smithsonian Institution.


GILBERT STUART By William Miller c.1790 oil on canvas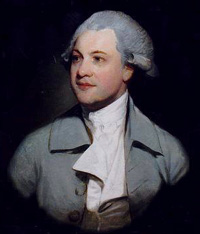 Born in 1755 in North Kingston, Rhode Island, his first commission was a painting of two dogs lying under a table. When Stuart was fourteen, he was introduced to Cosmo Alexander, an artist and prominent member of the Scottish community in Newport. Impressed by Stuart's artistic ability Alexander brought him on a tour of Scotland. But, the trip didn't go well. Alexander died shortly after arriving and Stuart had to work his way back to America as a sailor. At the age of twenty, he was able to travel abroad again, this time to London. It was the hospitality of Benjamin West which aided him there and allowed him to mingle with the most distinguished artists and patrons of London. When one of his paintings was exhibited at the Royal Academy, he was launched into a successful career.

His problem with alcohol became so severe that he was forced to return to America first settling in New York from 1793-1795, moving to Philadelphia from 1795-1893 where he did his first portrait of George Washington. He moved to the new capital at Washington, D.C. living there between 1803-1805. Never mind that he was heavily in debt and a drunk, his artistic reputation guaranteed a steady demand for his work, and even allowed him to paint over one hundred likenesses of George Washington, making his countenance well known to the nation.

In 1805 he settled in Boston and painted the Gibbs-Coolidge Set, the only surviving depiction of all five first presidents. Because he portrayed virtually all the notable men and women of the Federal period in the United States, Gilbert Stuart was declared the "Father of American Portraiture" by his contemporaries.

Before his death in 1828 at seventy-two, Stuart also taught many followers. A charming conversationalist, Stuart entertained his sitters during long hours of posing to sustain the fresh spontaneity of their expressions. To emphasize facial characterization, he eliminated unnecessary accessories and preferred dark, neutral backgrounds and simple, bust - or half-length formats.

One of his Washington paintings appears on the $1 bill

Another Washington portrait is known as The Lansdowne, often reproduced in school text books.

The commonly used name - the Lansdowne painting - comes from the name of the person for whom it was painted, the Marquis of Lansdowne. It was commissioned by one of America's wealthiest men, Sen. William Binghman, and his wife Anne, as a gift for the Marquis of Klansdowne, a British supporter of the American cause in Parliament during the Revolution.

The gift was a remarkable gesture of gratitude and a symbol of reconciliation between American and Great Britain.

The War of 1812 broke out again 16 years later.



GEORGE WASHINGTON by Gilbert Stuart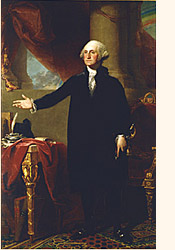 The 8-foot by 5-foot portrait shows Washington in a black suit, with an oratorical gesture of an outstretched hand, the way he used to appear at state occasions during his presidency. He was making his last appearance before Congress in Philadelphia. Only three such paintings by Stuart are known to exist, and this is the original, painted from life in 1796, three years before his death in 1799.

The 205-year old painting is in excellent condition according to Portrait Gallery Curator of Painting and Sculpture Ellen Miles. The perovienance or history of the portrait is fully documented, Miles added, from the artist's studio to the current owner's family's purchase of it in the 1880s.

The portrait's owner, 33-year-old Lord Dalmeny of London, heir to a wealthy family, notified the Smithsonian that he had decided to sell the portrait. He gave the National Portrait Gallery an exclusive opportunity to purchase it for $20 million, but only if the Smithsonian could acquire the resources by April l.

This was viewed as a patriotic emergency and Donald W Reynolds Foundation, based in Las Vegas, answered the call said National Portrait Gallery Director, Marc Pachter.

Reynolds' Donrey Media Group owned 52 newspapers in Nevada, Oklahoma, Arkansas, including the flagship Las Vegas Review Journal, plus other communications outlets from North Carolina to Hawaii.

Overweight and some termed overbearing, decades ago when Reynolds would visit the Review Journal newsroom crusty reporters would ready for his arrival by putting new ribbons in their manual typewriters and polishing their desks. Behind his back they called him "Piggy."

When Reynolds died he left the bulk of his fortune to the foundation. Considered one of the largest U.S. private foundations, the Reynolds Foundation has assets totaling just under $1.3 billion. They provided a grant of $30 million to buy the painting.

Lawrence Small, secretary of the Smithsonian Institution, said the portrait would be sent on a nationwide tour before the renovated gallery reopens.

Of the $30 million, $20 million will go to Lord Dalmeny. The remainder of the grant will be divided with $6 million to finance the tour and $4 million to pay for a permanent installation for the Lansdowne at the portrait gallery.

Master glassblower and painter Dale Chihuly is also considered a national treasure. (See Broadway To Vegas column of July 25, 1999). More than 350 pieces of Chihuly's glass art is on display at the Las Vegas Art Museum through April 30, including a handful of the surviving Venetians from the George R. Stroemple collection.

The 54-year-old Stroemple is a businessman with an eye for progressive art. With a catalog of more than 500 pieces, Stroemple is the largest Chihuly collector as well as one of the artist's closest friends.

However, the collection is slightly smaller than it once was.

On the eve of the Feb. 28 the 6.8 Seattle earthquake, sent ten of the top-heavy pieces from his Venetians series tumbling to the floor. In less than 60 seconds the world-famous glass artist lost 40 pieces ranging from an estimated $10,000 to $40,000 each.

"I do about 1,000 pieces a year, and I'm talking about that's what makes it (out of the ovens)," he said. "A lot of them don't."

The 59-year-old Seattle artist who wears orthopedic shoes for his bad back and has customized brightly colored silk shirt and pants shipped to him on the road, where he spends an average of 240 days a year -- is philosophical.

That's all right. As he said, "I make a lot of glass."

In 1971 he co-founded the Pilchuck Glass School in Seattle, which continues to be a leader in the world of contemporary glass art. Chihuly is also one of three artists to present a solo exhibit at the Louvre in Paris of both glass pieces and paintings.

The next big project is the Chihuly Bridge of Glass, which is under construction in Tacoma, Wash., and scheduled for completion in the summer of 2002. The 3500-ton bridge will lead to the Tacoma Museum of Glass, a coup for the glass movement that has finally been recognized as a fine-art form within the past 10 years.

In addition to Las Vegas, Chihuly exhibits are on display in; Through April 29 the Group Exhibition: Venini: Glass and Design Museo ItaloAmericano, San Francisco, CA. Through May 20, the Chihuly Seaforms at the Bowers Museum of Cultural Art, Santa Ana, CA. Through May 20, the Group Exhibition: Lino Tagliapietra e Amici Fuller Museum of Art, Brockton, MA. March 24 - June 3, Chihuly Baskets at the Crocker Art Museum, Sacramento, CA.

American Stage held its annual Much Ado About Art Auction last Friday at Saltcreek Artworks in St. Petersburg, FL. The Auction, held in conjunction with the American Stage Shakespeare In The Park production of Loves Labours Lost, is a joint effort between American Stage and prominent visual artists from the Bay area and beyond.


The collection of art at the Much Ado Auction is inspired by the words of Shakespeare himself. Cast members from the American Stage Shakespeare In The Park production of Loves Labours Lost were on hand to read the Shakespeare quotes which correspond to each piece of artwork.

Participating artists include Iris Noble and Rick Austin, Kevin Bourgeois, Herbert Davis, Lisa Glaser, Cassandra Gordon-Harris, Paul Lamed, Dan Meisner, James Michaels, Dodie O'Keefe, Lance Rodgers, Terry Sisaleumsak, Sa Sisaleumsak, Herb Snitzer, Kas Turner, Lynn Whipple, and John Whipple.

The multi-talented Steve Martin will have his exceptional art collection on display in Las Vegas, at the Bellagio Hotel's Gallery of Fine art of April 7.


JUDGEMENT AFTER NUREMBERG


Tony Randall's National Actors Theatre and the American Society for Yad Vashem present two public educational panels entitled Judgment After Nuremberg.

The panels will follow immediately after the performances on Sunday, March 25th at 3PM and Sunday, April 22nd at 3PM at the Longacre Theatre.

After seeing the production, the education panels will discuss the legal and moral issues that surrounded the Nuremberg War Trials. The audience will have the opportunity to present questions to the War Trial experts and people who took part in the hearings.



TONY RANDALL to moderate panel.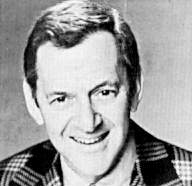 The March 25th panel will include a discussion with Judgment at Nuremberg author Abby Mann; Professor of Constitutional Law at the Benjamin N. Cardozo School of Law, Richard Weisberg; and Professor Harry Reicher from the University of Pennsylvania Law School.

The moderators of the panel will be Education Director, American Society for Yad Vashem, Marlene Warshawski Yahalom, Ph.D. and the National Actors Theatre Director of Education, Amy Weinstein.

The April 22nd panel will include a discussion with Vivien R. Spitz, Court Reporter for the Nuremberg War Trials; Pace University School of Law professor, Henry H. Korn Esq., Responsible for donating the Nuremberg War Crime papers of William Donovan - head of the OSS - to Cornell University; and Earle I. Mack, Chairman of the Benjamin N. Cardozo School of Law and Chairman Emeritus of the New York State Council on the Arts, who established the NY/Israel Cultural Cooperation Commission.



MAXIMILIAN SCHELL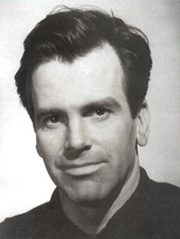 The moderators of this panel will be Tony Randall, Founder and Artistic Director of the National Actors Theatre and Education Director, American Society for Yad Vashem, Marlene Warshawski Yahalom, Ph.D.

On Thursday Maximilian Schell returned to the production after recovering from an appendectomy that kept him off the Lobgacre stage, where he is headlining previews of Judgment at Nuremberg.

Schell, 70, portrays an aging minister of justice on trial in 1948 for sentences he handed down under Hitler.

He won a best actor Academy Award for the 1961 film Judgment at Nuremberg, in which he gave a passionate performance as a young German defense lawyer.



Broadway To Vegas is supported through advertising and donations. Priority consideration is given to interview suggestions, news, press releases, etc from paid supporters. However, no paid supporters control, alter, edit, or in any way manipulate the content of this site. Your donation is appreciated. We accept PAYPAL. Thank you for your interest.


SCREENWRITER'S WORKSHOP
DORIS ROBERTS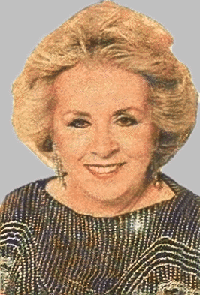 Nashville isn't usually the first city that comes to mind when talking about how to become a screen writer. Don't tell that to them. Nashville hosts their third annual Nashville Screenwriters Conference May 18-20 at the Hermitage Hotel.

Knowing that every writer wants to have a choice of avenues to increase their potential for success, the weekend conference offers participants the opportunity to attend several writing panels led by working professionals, receptions, film screenings and informal gatherings.

Panelists, representing various aspects of the film, entertainment and music industries, aim to give professional and aspiring screenwriters a complete picture of how projects go from idea to fruition. Doris Roberts, the mom on CBS's Everybody Loves Raymond, attended last year's event and returns this year.

Doris and the show received TV Guide Awards recently, while viewership is at the highest levels ever, making it the top-rated comedy show on TV. Doris credits the screenwriters for the show's success. "The writing on the show has always been extraordinary. It's a dysfunctional family that's funny. If you can laugh at us, you can laugh at your own family."

And, if you learn to how to write it, you can laugh your way to the bank.


SWEET CHARITY


CHRISTINE BARANSKI teamed up with her hubby, Matthew Cowles, last Monday the Hunter College Kaye Playhouse for a one-night-only evening presented by The Shakespeare Society. Baranski, Cowles, Professor Harold Bloom, Philip Bosco and others perform scenes from Henry IV.

COUNTRY BENEFIT It's being called the highest profile country fund-raiser in recent history, as stars gather to help one of their own. Garth Brooks, Vince Gill, Loretta Lynn, Ricky Skaggs, the Oak Ridge Boys, Ralph Emery, Roy Clark, who closed last night at The Orleans in Las Vegas, Grand Ole Opry members and others in a show March 22 to help Grand Ole Opry vet Johnny Russell. The show will happen 7:30 p.m. March 22 at the Grand Ole Opry House.



SAINT LUCY'S EYES by Bridgette A. Wimberly, directed by Billie Allen will have its world premiere beginning March 28 at Women's Project Theatre, NYC.



RUBY DEE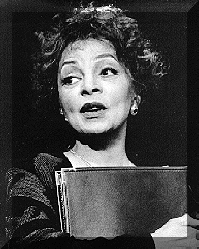 Starring Ruby Dee, St Lucy's Eyes is set in 1968 Memphis. Before women had the right to choose, they went to "Grandma." Amid the turmoil of the Civil Rights movement, an old woman makes her own dangerous stand against a restrictive society. In an old tenement apartment, Grandma provides "back room" abortions to women in trouble, with a little sage advice on the side. Her actions have a profound effect on the life and dreams of one scared teenage girl. Twelve years later, the young woman returns the favor.

Playwright Wimberley was a Mentor Project 1999 Fellow at the Cherry Lane Alternative, with St. Lucy's Eyes mentored by Wendy Wasserstein.

Ruby Dee and her husband Ossie Davis received Lifetime Achievement Awards from the Screen Actors Guild on last Sunday - to join her Theatre Hall of Fame, NAACP Image Award Hall of Fame, and many other awards. Her memorable stage appearances include A Raisin in the Sun, Purlie Victorious, Boesman and Lena (Obie Award), Wedding Band (Drama Desk Award), Checkmates, Flyin' West, The Disappearance, Long Day's Journey Into Night, King Lear, The Taming of the Shrew, Agamemnon and The Glass Menagerie.

She has been quoted as saying: "That's what being young is all about. You have the courage and the daring to think that you can make a difference. You're not prone to measure your energies in time. You're not likely to live by equations. The greatest gift is not being afraid to question.

The cast of Saint Lucy's Eyes also features Willis Burks II, Toks Olagundoye, Sally A. Stewart. The designers are Beowulf Borritt (sets), Alvin Perry (costumes), Jane Reisman (lights) and Michael C. Wimberly (original music/sound).

WPP's first-ever Community Day is slated for Saturday, March 3, with activities for adults and children ages nine and up, including workshops in playwriting and acting, free tickets to the matinee and a post-performance talk-back with the artists.

There is also an after-show discussion on Tuesday, April 3rd with the playwright and director.

Women's Project & Productions is the nation's preeminent nonprofit Off-Broadway theatre company dedicated to producing and developing new plays by women. Founded in 1978 by Julia Miles, WPP has produced over 100 plays by women playwrights and sponsored almost 400 readings and workshops, featuring a veritable Who's Who of women in American theatre - playwrights Anna Deavere Smith, Maria Irene Fornes, Emily Mann, Pearl Cleage; actors Mary McDonnell, Frances Sternhagen, Jayne Atkinson, Deirdre O'Connell, Lizbeth Mackay, Daphne Rubin-Vega.

MY FAIR LADY starring Jonathan Pryce and Martine McCutcheon, opened Thursday at the NT's Lyttelton Theatre in London. The production marks the first London revival of the classic musical in 20 years. It's sold out.

DESIGN FOR LIVING written by Noel Coward in 1932 stars Alan Cumming, Jennifer Ehle and Dominic West. Also featured are Marisa Berenson, John Cunningham and Jenny Sterling. The Roundabout Theatre Company's revival is directed by Joe Mantello. Set designer Robert Brill, costume designer Bruce Pask and lighting designer James Vermeulen. Design for Living, runs through May 13.

AIDA will kick off its 2001-02 America West Airlines Broadway Series at Gammage Auditorium in Phoenix. Performance dates for the musical, which features music by Elton John and lyrics by Tim Rice, are Sept. 4-15. Aida won four Tony Awards and a Grammy for the original cast album.

OLD TIMES starring Dee Hoty, Sam Tsoutsouvas, and Lisa Harrow. Ethan McSweeny directs. Mark Wedland (set), Linda Cho (costumes), Francis Aronson (lighting) and Christopher J. Bailey (sound)The Harold Pinter comedy/drama revival began previews last night at New Jersey's George Street Playhouse. Official opening is March 31 in a run to April 15.

IN THE BLOOD by Suzan Lori-Parks opens March 23 running through April 8th at Perseverance Theatre, Peter DuBois, Artistic Director who was singled out by American Theatre Magazine as one of the "15 artists under 30" who will shape the future of American theatre. Jeffrey Herrmann is the Producing Director. Alaska's largest professional theatre. An artist-driven institution Preservation Theatre was founded in 1979 in Alaska's capital, Juneau, a community of 30,000 people that is inaccessible by car. The theatre has since become one of Alaska's leading cultural institutions Past and present funding for our $700,000 budget has come from the Allen, Nathan Cummings, Ford, William Randolph Hearst, Kreielsheimer, Andrew W. Mellon, Rasmuson, Rockefeller, and Shubert Foundations; the Pew Charitable and M.J. Murdock Trusts; the Lila Wallace-Reader's Digest Fund.

BOSS GRADY'S BOYS by Irish born playwright, poet and novelist Sebastian Barry. The production received rave reviews in Ireland. Boss Grady's Boys is a saga about Mick Grady and his gentle brother Josey.



THOMAS TONER and WILLIAM ANDREWS Photo By: David Cross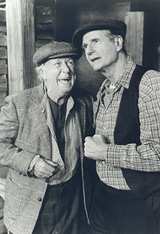 They are trapped in their cherished home on a hill in Ireland like the last species of a rare bird. Fending off the changing world around them they live holed up like outlaws - with the Sheriff on their track.

The production is directed by Ina Marlowe, the producing artistic director of Chicago's Organic Theater Company, the recipient of a Joseph Jefferson Award for her direction of A Moon for the Misbegotten. She has worked closely with Edward Albee, Wendy Wasserstein, Thomas Babe and with Barry on the Midwest premiere of his The Stewart of Christendom. She has also directed the American premiere of Billy Roche's Belfry and the Mideast premieres of David Hare's Amy View, and Racing Demon; Donald Margulies' Collected Stories, and Harold Pinter's Moonlight.

The cast for Boss Grady's Boys will be headed by Williams Andrews as Mick Grady and Thomas Toiner as Josie Grady. The cast will also feature: Aklfred Cherry, Kay Michaels, Corliss, Preston, Marge Skinner, Robert Sonderskov, and Megan Wolf.

Performances begin March 22 at the 78th Street Theatre Lab New York City in association with the Organic Theatre Company.


WHO'S WHERE


JOHN AMOS the delightful actor who became a household name starring in Good Times, and can currently be seen on The District and The West Wing, was scheduled to open tonight in his one-man show Halley's Comet at the Helen Hayes Performing Arts Center in Nyack, NY. At the last minute the appearance was canceled. Two weeks ago Amos had knee surgery which didn't heel as well as expected. So, yesterday, Amos headed back into the hospital for more surgery. Get well soon.

MAUREEN McGOVERN AND JOHN PIZZARELLI March 21 at the Macomb Center in Clinton Township, MI March 22 at the Michigan Theater in Ann Arbor, Michigan. March 23 - 24 at Kuss Auditorium - Clark State College in Springfield, Ohio. March 25 at the Stambaugh Auditorium in Youngstown, Ohio. March 26 at the Orr Auditorium -- Westminster College in New Wilmington, PA They are backed by the John Pizzarelli Trio and the 15-piece Big Band Swing Orchestra

JULIE WILSON performs at the Algonquin's Oak Room NYC from March 27 through April 21

CHRISTINE ANDREAS returns to the stage of the Cafe Carlyle, NYC on March 20 in a new show that pays tribute to Broadway's First Ladies, entitled Here's to the Ladies. Through April 7.

BARBARA COOK will appear in concert on Sunday, March 25 at the North Miami Beach Performing Arts Theatre, North Miami Beach, Florida.

LINDA EDER March 22 at the McCallum Theatre in Palm Desert, CA

PATTI LUPONE performs her Matters of the Heart show March 20 at the Paper Mill Playhouse in Millburn, NJ

BACKSTREET BOYS tonight in San Diego, CA at the San Diego Sports Arena and then on Sunday March 25 in Mexico City, MEX at Foro Sol

MICHAEL FEINSTEIN March 28 in Vero Beach, FL at St. Edward's School

WILLIAM FINN will have his songs showcased by various artists on March 24 at the Lincoln Center Stanley H. Kaplan Penthouse, The Rose Building, NYC. From the Tony Award-winning composer of such smart and tuneful hits as In Trousers, Falsettos, and A New Brain. Produced by Ira Weitzman.


THIS AND THAT


PAT BOONE'S WHITE BUCK SHOES can be yours. Or, at least a reasonable facsimile. The guy who bragged about drinking milk before those commercials were ever on anybody's drawing board, and - turned down a film role with Marilyn Monroe rather than having to kiss a woman who was not his wife - is passing the bucks.



BOONE refused to kiss MARILYN MONROE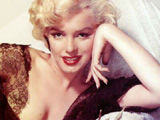 The Love Letters in the Sand singer has been known for his trademark white buck shoes since he was discovered in the 1950s by legendary broadcaster Arthur Godfrey. Boone still wears white bucks everywhere. Several hundred pairs have come and gone: some worn out, grabbed up by collectors or stolen. Frank Sinatra owned a pair and called them his "Boone Booties."

Charles Eugene Patrick Boone, will be celebrating his 67th birthday on June 1. Born in Jacksonville, Florida, Boone grew up in the Nashville, Tennessee, area. In 1953, he married Shirley Foley, daughter of country star Red Foley

Boone sold more records during the late 50s than any other artist except Elvis Presley. From 1955 to date, only six artists - Presley, the Beatles, James Brown, Elton John , Rolling Stones and Stevie Wonder - are ranked above him in terms of total singles sales and their relative chart positions. Boone had a total of 60 hits in the US singles charts during his career, six of which reached number one.

Now, anyone can have official Pat Boone white bucks for $59.95. Beginning March 26, catalog retailer Blair Corp. will sell the shoes. "People have paid thousands of dollars at charity auctions for a pair of my white bucks," Boone said. "But I'm thrilled that we found a great retailer to make these shoes, which, by the way, are extremely comfortable and durable."



Mention BROADWAY TO VEGAS for Special Consideration
Call (800) 942-9027









Next Column: March 25, 2001
Copyright: March 18, 2001. All Rights Reserved. Reviews, Interviews, Commentary, Photographs or Graphics from any Broadway To Vegas (TM) columns may not be published, broadcast, rewritten, utilized as leads, or used in any manner without permission, compensation and/or credit.
Link to Main Page
---
Laura Deni



U.S. Postal Address: Post Office Box 60538, Las Vegas, NV 89160
CLICK HERE FOR COMMENT SECTION