! >
Broadway To Vegas
  
  REVIEWS INTERVIEWS COMMENTARY NEWS

| | |
| --- | --- |
| | |
RUTH BADER GINSBURG A STAR ON THE WORLD STAGE - -WORLD MOURNS THOSE WHO WERE GUNNED DOWN IN NEW ZEALAND - - FILM, TV & THEATRE FUND GRANTS - - FIRST-EVER ECONOMIC IMPACT STUDY OF NYC NIGHTLIFE - - GENDER BENDING FASHION - - WE'RE HOME NOW WHAT EXHIBITION - - ROSIE'S THEATER KIDS PRESENT PASSING IT ON 2019 - - BMW TATE LIVE EXHIBITION - - DONATE . . . Scroll Down





Copyright: March 17, 2019
By: Laura Deni
CLICK HERE FOR COMMENT SECTION


RUTH BADER GINSBURG HONORED ON 85th BIRTHDAY WITH BUILDING
Supreme Court Justice Ruth Bader Ginsburg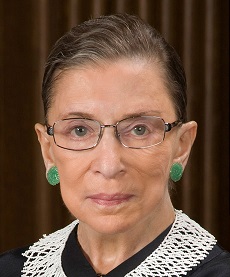 Birthdays. Some people get cake. A few might find a new car with a red bow on top. Then there is Supreme Court Justice Ruth Bader Ginsburg who celebrated her 86th birthday last Friday, March 15, with the news that a Brooklyn building would be renamed in her honor. Ginsburg was born in Flatbush.

While Ginsburg has had small roles in stage plays and even a movie, her most celebrated role is her long term stint - 25 years- as a star on the world stage - where she's been cast as a member of the U.S. Supreme Court. Unlike her stage and movie stints this one even enables her to write her own script.

She's a regular at theatrical events in Washington, DC such as attending Diner and then going backstage or the opening night of Dear Even Hansen with Sheryl Crow, Josh Grisetti, Barry Levinson and Adam Kantor. She's performed in Shakespeare plays and her speaking engagement diary is exhaustive.

On July 26 she's booked to give a talk about her passion for opera and her perspective on law in the arts at The Glimmerglass Festival in Cooperstown, New York.

Last September Borough President Eric Adams launched a campaign on calling on City Hall to rename the Brooklyn Municipal Building after Ginsburg.

Adams first asked Mayor Bill de Blasio in November to rename the building, which currently holds a number of city offices, after Ginsburg. In a letter to the mayor, Adams highlighted the need for city buildings to better reflect its diverse history.

"In an era where popular culture puts performing artists and sports stars on a public pedestal, Ruth Bader Ginsburg has risen to incredible levels of iconic admiration and love," Adams wrote in the letter to de Blasio. "Society often waits to recognize a lifetime of accomplishment until after that lifetime ends. In this case, we can honor the life and service of Ruth Bader Ginsburg during what we hope will be a long and active remaining life."

Born in 1933 in Brooklyn, Ginsburg attended the East Midwood Jewish Center and studied at the city's public schools, eventually graduating from James Madison High School (where Sen. Bernie Sanders and Sen. Chuck Schumer also attended). She graduated from Cornell University with her bachelor's degree and later, first in her class at Columbia Law School.

As the Change.org petition from Adams describes, the life of Ginsburg, the daughter of Jewish immigrants, "is a quintessential New York story." He goes on to say, "Ginsburg has become an icon, affectionately referred to as the 'Notorious RBG,'" a reference to the late rapper Biggie Smalls, aka the Notorious B.I.G, also from Brooklyn.

Last Friday Change.org and Brooklyn Borough President Eric Adams staged a Rally For Ruth to collect signature to be presented to New York City Mayor DeBlasio to rename the building in Brooklyn after her. An executive order from the Mayor is all that is needed.

"RBG is a national sensation, inspiring merchandise, Planking Parties, books, and even a recent biopic. RBG fans all over the country are signing Adams' Change.org petition to get this New York native the public love she deserves."






E-Book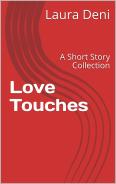 Soft back Book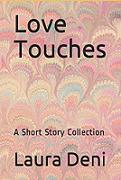 Broadway To Vegas is supported through advertising and donations. Priority consideration is given to interview suggestions, news, press releases, etc from paid supporters. However, no paid supporters control, alter, edit, or in any way manipulate the content of this site. Your donation is appreciated. We accept PAYPAL. Thank you for your interest.


ART AND ABOUT


WE'RE HOME - NOW WHAT? Special Exhibition at National WWI Museum and Memorial in Kansas, City, Missouri features Items related to Soldiers Returning Home After WWI.

From the earliest history of armed conflict soldiers have done their duty and returned to their homes and families. In the aftermath of World War I, millions of servicemen and women came home from a war that was unprecedented in its impact on those who experienced it. For some who served, the war's impact on their bodies and minds lasted a lifetime.

Beyond the dockside homecomings and the main street parades, what was the returning veteran's experience in being a "civvie" again? Were they able to make this transition smoothly? Return to work or school and get on with their former life? Or, did they find it difficult and require help?

We're Home—Now What? examines the challenging transition for service personnel from war-time duty to civilian life through archival materials such as soldier-issued pamphlets, posters and more.

"The U.S. military grew from less than 150,000 personnel before entering World War I in 1917 to nearly 5 million by the time the war ended in 1918," said Jonathan Casey, Director of Archives and the Edward Jones Research Center at the National WWI Museum and Memorial. "The vast majority of service members returned to civilian life after the war, which was both a massive and complex transition. This exhibition gives insight into that process and what it was like for military personnel to re-enter the civilian community."

The U.S. government offered financial, vocational and social resources to the nearly 5 million servicemen and women who began demobilizing in 1919 after nearly half served overseas in the American Expeditionary Forces (AEF). Finding a job was the first thing on the minds of most veterans, so the government encouraged businesses to hire them.

An article in the April 4, 1919 issue of The Stars and Stripes describes the plan of the American Expeditionary Force's Department of Citizenship to hold "forums" to address three subjects of importance for U.S. Army officials: "Home," "Health" and "The Workshop."

Servicemen were given an opportunity to ask questions about when they could expect to be sent home and discharged, the prospects for finding a job, how to maintain good health and sanitary practices for themselves and their communities and how to be aware of the influence of socialism in the workplace.

The exhibition highlights a collection of posters commissioned by the U.S. Army, General Staff's Morale Section. All but one poster were created by Gordon Grant, an Army captain and illustrator during World War I. These posters communicate messages about how an honorably discharged serviceman can make a positive impact on their community through appearance and conduct. The posters are essentially an instructional tool, conveying an image of a model former serviceman who uses the discipline, can-do attitude and leadership skills, developed while in the service.

Disabled veterans, who had been coming home since U.S. forces began active combat in late 1917, were offered physical and occupational rehabilitation through the Vocational Education Bureau. Veterans were also encouraged to maintain their War Risk Insurance—life and disability insurance they were required to purchase in the service that later helped them financially after the transition to civilians as a "peace" risk insurance.

After serving their country overseas and making a difference in the outcome of the first global conflict in human history, the veteran was now asked to make a difference on a much smaller scale - in their hometown.

We're Home—Now What? is on display through September 8, 2019.

GENDER BENDING FASHION Over the past century, fashion has disrupted, blurred and redefined societal and cultural conventions and expectations around gender.

Bringing together more than 60 examples of boundary-pushing designs, from couture to ready-to-wear, this exhibition examines the intersection of identity and its expression through dress.

The work of contemporary designers who are upending traditional ideas about men's and women's clothing - such as Rad Hourani, Viktor & Rolf, Alessandro Michele, Palomo and Rei Kawakubo - is presented in context with historical trends, such as the garçonne look of the 1920s and the peacock revolution of the 1960s.

Featuring pieces worn by actors, musicians and influencers including Marlene Dietrich, David Bowie, Jimi Hendrix, Young Thug and Tilda Swinton, the exhibition explores how designers and wearers have challenged a deeper understanding of how gender, clothing and identity are intertwined. The multimedia presentation, which incorporates paintings, photographs, music and video, includes works from the MFA's collection, as well as loans from museums, archives, private collections and fashion houses.

March 21–August 25, 2019 Linde Family Wing for Contemporary Art (multiple galleries) Museum of Fine Arts, Boston.

BMW TATE LIVE EXHIBITION Tate Modern's atmospheric subterranean Tanks will again play host to ten days of performances and installations.

Part of Tate Modern's ongoing performance program in partnership with BMW, the first BMW Tate Live Exhibition in 2017 broke new ground for the exhibition format with an ever-changing program of installations and live performances.

Taking place in the Tanks, the world's first museum spaces dedicated to performance, film and installation, as well as on the new terrace above, it included a fog sculpture by Fujiko Nakaya, and a host of one-off performances and screenings.

March 22 - 31, 2019 at the Tate in London.






E-Book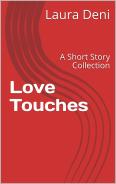 Soft back Book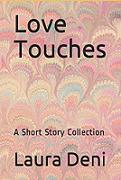 SWEET CHARITY


ROSIE'S THEATER KIDS PRESENT PASSING IT ON 2019: AN EVENING OF MENTORSHIP
This annual spring benefit performance features performances by Rosie's Theater Kids students and their professional mentors. 2019's Passing It On mentors will include Tony Award winner Jessie Mueller; honorary Tony Award winner and theatrical animal trainer Bill Berloni; director/choreographer and Broadway veteran Julio Monge; Broadway choreographer Chase Brock; choreographer and Hamilton cast member Karla Garcia; singer and actress Nikki Kimbrough; master teacher, choreographer, dancer and company member with Dorrance Dance Claudia Rahardjanoto; director/choreographer Adam Cates; stage and screen writers Michael Kooman (music) and Chris Dimond (lyrics); and singer/songwriter Sally Taylor is the founder of Consenses, an arts curriculum in which students collaborate to create 'Consenses Interpretive Chains.'

RTKids was launched in 2003 at PS 51, a Title I public school bordering on the theater district where students would walk by Broadway theaters daily, and never have the opportunity to go inside. Rosie noticed this, and thought it was, "…like living in Hawaii, and never having access to the beach." Together with Rosie, Artistic and Executive Director Lori Klinger developed PS Broadway – RTKids foundational program. In 2003, all 40 fifth graders at PS 51 participated in 15 weeks of singing and dancing training, and every single fifth grader went to see their first Broadway show – all free of charge.

Today, RTKids services have expanded to include ACTE II (A Commitment to Excellence), which includes performing arts instruction, life skills development, academic tutoring, and college and financial aid guidance and support at Maravel Arts Center, RTKids home just west of the theater district.



SPREADING THE WORD


FIRST-EVER ECONOMIC IMPACT STUDY OF NYC NIGHTLIFE found that the sector supports 299,000 jobs, $13.1 billion in employee compensation, and $35.1 billion in total economic output. There are more than 25,000 nightlife establishments in the five boroughs, contributing $697 million in local tax revenue. Nightlife is growing faster than the rest of the city's local economy, with nightlife-related jobs and wages growing at annual rates of 5 and 8%, respectively, as compared to 3 and 4% in the city overall.

The Mayor's Office of Media and Entertainment (MOME) commissioned this landmark study to map the economic contributions and challenges of nightlife, which is made up of five subsectors: Food Service, Bars, Venues, Arts & Culture, and Sports & Recreation. The study, along with the recent five-borough nightlife listening tour provides information that will guide the work of the Nightlife Office as it designs policies and programs to strengthen and better manage the city's nightlife economy. Other major cities around the world - including London, Paris, Berlin, and Amsterdam - have established similar models leading to positive outcomes, such as reductions in noise complaints, improved quality of life, and stronger nighttime economies.

THINKING FORWARD LECTURE SERIES WITH CHARNELE BROWN, MODERATED BY LYNN SHERR takes place Saturday, March 23 at Guild Hall in East Hampton, NY.

Karen Charnele Brown is a native of East Hampton, New York and is best known for her portrayal of Kim Reese, the pre-med student on the hit NBC sitcom A Different World. The star of stage and screen discusses growing up on the East End, entrepreneurship, and mentoring with broadcast journalist and author, Lynn Sherr, best known as a correspondent for the ABC news magazine 20/20 and a long-time journalist for ABC.

AN EVENING WITH ISABELLE HUPPERT the celebrated French actress - who celebrated her birthday yesterday, March 16 - will participate in a talk with New Yorker journalist Adam Gopnik at New York's FIAF on March 24. Additionally, ten of her films will be screened at FIAF through April 23 and she be will on stage in The Mother at the Atlantic Theater through April 7, 2019.

Huppert has appeared in more than 120 films since her debut in 1971. She is the most nominated actress for the César Award, with 16 nominations. She twice won the César Award for Best Actress, for La Cérémonie and for Elle.

THE FLUTE THEATRE in London is a true ensemble: a group of pioneering actors led by Kelly Hunter, pushing the boundaries of Shakespeare performance for audiences across the world including those with autism.

"Flute Theatre have, for the last five years, been collaborating with Dr Antonia Hamilton from the Neuroscience Department at UCL and Jamie Ward of Goldsmiths in using our games and the Hunter Heartbeat Method to research the brain and cognitive systems engaged in social interactions and engagement."

This work investigates why our games are valuable as therapies and a teaching tool for children with autism spectrum condition.

For the first time, the initial findings will be presented to the public at Bloomsbury Theatre May 15-16, 2019.

Flute Theatre is also heading to Sweden this month to collaborate with Folkteatern Gavleborg on a project – Scen:se Sweden. "We will develop an exciting new version of Pericles for people with autism, in Swedish, which will then tour Sweden for a year with Swedish company of actors. Meanwhile we will return to the UK to make an English language version of the production.

MARCH 17 is St. Patrick's day so of course if : Corned Beef And Cabbage Day. March 18 is National Agriculture Day and Oatmeal Cookie Day. March 19 honors Poultry Day as well as National Chocolate Caramel Day. March 20 is Bock Beer Day and National Ravioli Day. March 21 celebrates California Strawberry Day and National French Bread Day. March 22 is Coq Au Vin Day, National Water Day. March 23 is National Chip and Dip Day and National Melba Toast Day.





OTHER PEOPLE'S MONEY


FILM, TV & THEATRE FUND GRANTS The first round of projects to receive a grant from "Made in NY" Women's Film, TV & Theatre Fund were announced at a celebratory event at the Daryl Roth Theatre. Finishing grants up to $50,000 were awarded to 63 film, TV, theatre, and digital media projects made by creative entrepreneurs, most who identify as women. This first round of finishing grants totaling $1.5 million is part of a $5 million, three-year program funded by the Mayor's Office of Media & Entertainment (MOME) and administered by the New York Foundation for the Arts.

The Fund is the centerpiece of a groundbreaking series of initiatives by MOME to address the underrepresentation of women in film, television, and theatre. These initiatives make New York the first city in the country to launch a multi-faceted program to help female-identified creatives in film, TV, and theatre.

In addition to being made by, for, or about all who identify as women, projects are eligible if they feature a strong female perspective; and/or include a female director; and/or include a meaningful female producer credit; and/or include a meaningful female writing credit; and/or include a female protagonist(s). The next award cycles are scheduled to commence Summer/Fall of 2019 and 2020.



E-Book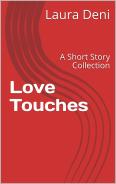 Soft back Book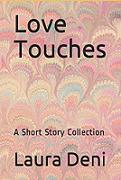 HANG IN THERE


ALEX TREBEK the beloved, intelligent, personable, gracious, and always well dressed host of Jeopardy is back under the hot television lights taping Jeopardy shows after disclosing he is spending his free time battling Stage IV Pancreatic cancer, which is a bummer of a new hobby and can't possibly be as much fun as going to the Galapagos Islands.

As annoying as the disease is, even more so are the "experts" - those well educated, but tacky medical professionals who have enlisted their press reps to offer interviews with the "expert" who not only isn't treating Trebek but has never met him - as to how the veteran television personality is "coping."

There is a world of difference between explaining pancreatic cancer and musing about how somebody you don't know is "coping."

He's coping just fine.

In charge of his diet just might be his foodie son Matthew. Trebek's father was also a chef so some of Matthew's kitchen savvy might have been inherited. Matthew founded Oso, an Innovative Mexican cuisine restaurant in Harlem he co-owns with Nodar Mosiashvilii, along with Oso's head chef, Cassandra Rhoades.

EGOT WHOOPI GOLDBERG recovering from a nasty bout of double pneumonia and sepsis. She's another one who is quite capable of speaking for herself. Looking forward to her regaining her outrage, indignation and ire over whatever has piqued her at the moment.



THE LEHMAN TRILOGY Ben Power's English version of Stefano Massini's vast and poetic play.

Directed by Sam Mendes.

Starring Simon Russell Beale, Adam Godley and Ben Miles who play the Lehman Brothers, their sons and grandsons.

From the arrival of three brothers from Bavaria to America in search of a new life to the collapse of the firm they established, triggering the largest financial crisis in history, the story of the Lehman Brothers traces the trajectory of western capitalism by following the fortunes of a single immigrant family.

Making its North American premiere, this electrifying production serves as a parable of the shifting definition of the American dream.

The story of a family and a company that changed the world, told in three parts on a single evening. On a cold September morning in 1844 a young man from Bavaria stands on a New York dockside. Dreaming of a new life in the new world. He is joined by his two brothers and an American epic begins. 163 years later, the firm they establish – Lehman Brothers – spectacularly collapses into bankruptcy, and triggers the largest financial crisis in history.

At the Park Avenue Armory in New York City in collaboration with the National Theatre and Neal Street Productions from March 22 - April 20, 2019.

JEEVES & WOOSTER IN PERFECT NONSENSE by David & Robert Goodale.

Directed by Sean Foley.

Everything goes awry when Bertie Wooster, a wealthy British gentleman with a penchant for telling stories, decides to stage a one-man show on London's West End. Things go from bad to worse when Wooster's loyal valet, Jeeves, valiantly steps in to help save the day in this Olivier Award-winning Robert and David Goodale adaptation inspired by the hilarious P.G. Wodehouse classic The Code of the Woosters.

March 21 - April 20, 2019 at Hartford Stage in Hartford, CT.

I'M NOT A COMEDIAN . . . I'M LENNY BRUCE written by and starring Ronnie Marmo as Lenny Bruce.

Directed by Joe Mantegna.

America's most outspoken and controversial comic returns to his downtown roots as I'm Not a Comedian…I'm Lenny Bruce takes to the exclusive cabaret stage at famed theatre of varieties The Box. Acclaimed burlesque artist Pearls Daily joins the production as the opening act, both paying tribute to the show's new home and giving audiences a true taste of the comedian's regular haunts during his heyday. An undisputed comic legend, Lenny Bruce was one of the greatest artists of the 20th century. His life and work have had an impact on poetry, politics, music, film, and, of course … comedy. Lenny's tempestuous personal and professional life was marked by great passion and great pain. I'm Not a Comedian…I'm Lenny Bruce chronicles his unique brand of humor, alleged obscenity, and untimely death."

Opening at The Box in New York City on Saturday, March 23, 2019.


WHO'S WHERE




KELLY CLARKSON performs Thursday, March 21, at the Quicken Loans Arena in Cleveland, OH. Friday's tour stop is at the Bankers Life Fieldhouse in Indianapolis, IN. On Saturday she can be enjoyed at the US Bank Arena in Cincinnati, OH.

JOHNNY MATHIS in the spotlight next Sunday, March 24, 2019 at the Fred Kavli Theatre-thousand Oaks Civic Arts Plaza, Thousand Oaks, CA.

RON ABEL AND LISSA LEVIN'S TWIST OF FATE a musical comedy in concert, on Wednesday, March 20, at Feinstein's/54 Below in New York City. Twist of Fate is based upon a unique first amendment case. What happens when a gypsy fortuneteller fights to legalize fortunetelling in 1970's Los Angeles? The concert is directed by Bill Castellino . Musical direction by Ron Abel. The cast features Farah Alvin, Max Crumm, Nikka Graff Lanzarone, Jeanine Bruen, Jordan Bondurant, Natalie Douglas, Gerard Salvador and David Engel.

GLADYS KNIGHT a seven time Grammy award winner performs Sunday, March 24, 2019 at the State Theatre New Jersey in New Brunswick, NJ.

COMEDIAN AND MUSICIAN VIKKI STONE presents the London premiere of her debut orchestral work, Concerto for Comedian and Orchestra, in which the comedian takes the role of 'soloist' alongside the London Musical Theatre Orchestra conducted by Ben Glassberg. In a show which involves "kitchen utensils, party horns and more viola jokes than you can shake a stick at, one thing's for sure: at the end of this hour long show, you'll never look at an orchestra in the same way again." March 30, 2019, at Kings Place in London.


TO WHOM IT MAY CONCERN


THIRD OF FOUR REQUIRED POSTINGS: A public notice advising that Tony Acklin and Lolita Munoz Mendoza (or anyone else) living at 2971 Vegas Valley Drive in Las Vegas, Nevada have no legal standing in my life. They do not speak, act, or in any way "care" for me. They are not authorized to give instructions, authorize the spending of money or inquire about, alter or interrupt services legitimately authorized by me on my behalf.

Recently, they provided false information to the police indicating that they "care" for me and are "worried" about me because they didn't see me for a few days. They provided authorities with a purported relationship individual whom could naturally be assumed as next of kin. However, that person has never existed.

I have emphasized to the police that I'd never have anybody like Tony in my life.

Mr. Acklin, 52, aka Tony S. Acrlin, formerly of Texas, has a police record, a bankruptcy record and operates a sex site. He misleads individuals into thinking that he owns 2971 Vegas Valley Drive. He is a boarder, the boyfriend of the mother of the owner.

The house is a single residency home located in an older, non-gated, area of town. The home is not licensed as a boarding house. The owner takes in boarders using the family clause statute which has resulted in Lolita Munoz Mendoza falsely claiming to me that she is the birth mother to the three younger men living in the house.

Acts committed by residents of 2971 Vegas Valley Drive against me/and or property include, but are not limited to:

Ripped down No Trespassing signs - - Attempted entry into my home - - Engaged in lies and gossip about me with neighborhood residents - - Tony implied that he "takes care of" me - - Neighborhood residents have reported to me that, on occasion, when Tony sees me leave the house Tony and/or Lolita race over to see if they could enter my house and snoop through my trash - - Taken in a boarder who drove here from Nebraska. As explained to me, one of his goals was to spy on me, relaying information back to Nebraska and to people living in Studio City/Sherman Oaks, California - - Lit illegal fireworks on New Year's Eve and the 4th of July standing as close to the property line as possible, and firing lit fireworks directly into my patio, in hopes of setting the patio curtains on fire. The burnt, illegal fireworks have been saved in a plastic bag - - That Tony and Lolita not only had knowledge of - but protected vandals who have done in excess of $10,000 damage to my home with the caustic "That'll just be something else she has to replace" - - They knew that my hand crafted, leaded, beveled glass front door, which had been in place for 30 years without incident, was going to be destroyed. Apparently, several times the tall, thin black man attempted to enter my property but apparently saw me, turned away commenting to Lolita as he cut across their yard. For somebody who now purports to be "worried" about me, why didn't they report that to the police??? - - Tony would go out late at night, running across lawns peeking in windows, trying doors to see if anything is open. When told to stop his excuse was that he was acting as a security guard to make sure everyone was safe. Several of the neighbors have told him to knock that off - - Since I don't spend all of my time in Nevada, once when I had called a cab Lolita remarked to Tony that she should have offered me a ride because "that way we'd know where she was going" - - Stolen and destroyed Christmas decorations from the lamppost - - Ripped the plastic protective cover from my outside holiday lighting display because the property owner wanted to "see what it was" - - Okayed people picking up their old TV set to steal blocks from a wall totally on my property in order to hold down their tarp - - Then there is the totally childish trick or treat caper. Tony wasn't born on Halloween - rather a few days before. Tony and Lolita have been known to go throughout the neighborhood on Halloween - sack in hand - telling residents that it is Tony's birthday so that the residents "insist" that Tony accept some Halloween candy.


FINAL OVATION


HAL BLAINE famed drummer who played with Elvis Presley, Frank Sinatra, and the Beach Boys died March 11, 2019 in Palm Desert, California. He was 90.

In March 2000, Blaine was one of the first five sidemen inducted into the Rock and Roll Hall of Fame. He was inducted into the Modern Drummer Hall of Fame in 2010. In 2018, he received a Grammy Lifetime Achievement Award.

Neil Portnow President/CEO of the Recording Academy issued the following statement: "Hal Blaine was a legendary session drummer whose contributions as a member of the Wrecking Crew helped propel countless hits to the top of the Billboard charts in the '60s and '70s. A Recording Academy Lifetime Achievement Award recipient in 2018, Hal played on tracks that won the Grammy Award for Record Of The Year six successive times, from 1965-1970. He contributed to tens of thousands of songs throughout his career, including the Beach Boys' "Caroline, No" and Simon & Garfunkel's "Bridge Over Troubled Water." We extend our deepest condolences to his family, friends, and fellow music creators."

He is survived by his daughter Michelle Blaine; grandchildren Anthony, Josh, Aaron, Whitney, Tempest, Ever and Lyryk.

VICTIMS OF THE SENSELESS MASS SHOOTINGS AT TWO NEW ZEALAND MOSQUES Seven nationalities are among the 50 victims.

In addition, 36 others are being treated in Christchurch Hospital, with two remaining in intensive care, and one child was at a dedicated children's hospital.


















Next Column: March 24, 2019
Copyright: March 17, 2019 All Rights Reserved. Reviews, Interviews, Commentary, Photographs or Graphics from any Broadway To Vegas (TM) columns may not be published, broadcast, rewritten, utilized as leads, or used in any manner without permission, compensation and/or credit.
Link to Main Page
---
Laura Deni



For the snail mail address, please E-mail your request.
CLICK HERE FOR COMMENT SECTION