! >
Broadway To Vegas
  
  REVIEWS INTERVIEWS COMMENTARY NEWS

| | |
| --- | --- |
| | |
MEGAN HILTY'S IT HAPPENS ALL THE TIME CD REVIEW - - HAWAII'S STEVEN TYLER LAW - - DAVID BOWIE IS - - VAL KILMER TAKES TO THE ROAD IN CITIZEN TWAIN - - ONE WEEK FOR ONE DROP - - LIBRARY OF CONGRESS CELEBRATES THE CAREERS OF DANNY KAYE AND SYLVIA FINE - - CONTEMPORARY CHINESE PLAYWRITING SERIES - - DEBBIE BOONE'S CABARET ACT PIVOTS AROUND LAS VEGAS - - DONATE . . . Scroll Down




Copyright: March 17, 2013
By: Laura Deni
CLICK HERE FOR COMMENT SECTION


HAWAII LOVES CELEBRITIES: PASSES THE STEVEN TYLER ACT
Steven Tyler. Photo by Getty Images.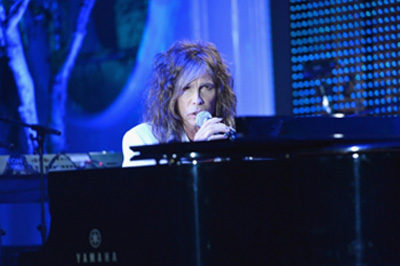 Steven Tyler is overjoyed. "Now I can walk around naked," he is quoted as having said upon being told the news.

That news is that Hawaii loves celebrities, wants them to live and visit the state, sans being hounded by the press. Or, sans pants, for that matter.

Last week the Hawaii state Senate passed the Steven Tyler Act, (or more officially, Hawaii Senate Bill 465) a bill which will protect celebrities from unwanted paparazzi and was personally championed by the Aerosmith frontman. The Steven Tyler Act will create a civil violation for anyone who takes unwanted photos or videos of others in their private moments.

Moral - don't get Steven Tyler annoyed, or he'll retaliate by getting a law passed.

Seems a year ago, in January 2012, Tyler plunked down $4.8 million for a home in Maui. He likes to spend holidays in the Aloha state and thought he'd have some privacy.

No sooner did he get into his new abode when a paparazzi encounter took place. Tyler felt his privacy had been invaded - an event which caused undue emotional distress to his family when private photos of him and his girlfriend, Erin Brady, were published.

Tyler went to Hawaiian Sen. Kalani English and proposed the elected official introduce a law to stop the snooping. That took place and Tyler was more than a willing lobbyist.

"Being a personality, no matter where we go we get shots - it's part of the dealio. As my mom said, 'Ydonou asked for it, Steven,'" Tyler told a Honolulu court during a hearing on the matter in mid-February. "But when I'm in my own home and I'm taking a shower or changing clothes or eating or spending Christmas with my children ... it hurts."

"The paradise of Hawaii is a magnet for celebrities who just want a peaceful vacation," Tyler stated. "As a person in the public eye, I know the paparazzi are there and we have to accept that. But when they intrude into our private space, disregard our safety and the safety of others, that crosses a serious line that shouldn't be ignored."

The bill was overwhelmingly supported by state senators, with 23 members voting for it. The state Senate's sole Republican member, Sen. Sam Slom, called the piece of legislation "a joke."

Tyler rallied additional support for the bill from his personal friend and fellow musician and Hawaiian home owner, Mick Fleetwood. Other famous musicians like Britney Spears, Avril Lavigne, Neil Diamond and Ozzy Osbourne were on the bandwagon, submitting written statements advocating for the new piece of legislation.

The bill will now proceed to the Hawaiian House for deliberation and is expected to easily pass.

The bill states:



Mick Fleetwood also ownes a home in Hawaii and supported the bill.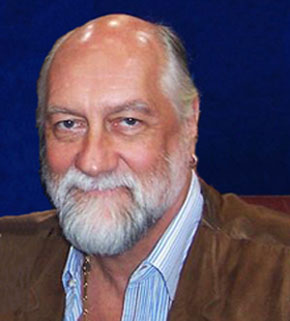 The legislature finds that Hawaii "is home to many celebrities, particularly on Maui, who are subjected to harassment from photographers and reporters seeking photographs and news stories. The privacy of these celebrities endure unwarranted invasion into their personal lives. Although their celebrity status may justify a lower expectation of privacy, the legislature finds that sometimes the paparazzi go too far to disturb the peace and tranquility afforded celebrities who escape to Hawaii for a quiet life."

Existing Hawaii statutes are silent on a civil cause of action for constructive invasion of privacy. Therefore, many celebrities are deterred from buying property or vacationing in Hawaii because the same paparazzi that harass them on the mainland are more likely to follow them to Hawaii. However, a few celebrities are not discouraged from visiting or residing in our beautiful State. For example, Steven Tyler, the lead singer of Aerosmith for over forty years, former American Idol judge, and world-renowned celebrity has recently purchased a home on Maui. He will now be sharing his time between Boston, Los Angeles, and his new home on Maui. In honor of Steven Tyler's contribution to the arts in Hawaii and throughout the world, this Act shall be known as the Steven Tyler Act.

"The purpose of this Act is to encourage celebrities to visit and reside in our State by creating a civil cause of action for the constructive invasion of privacy.

SECTION 2. Chapter 663, Hawaii Revised Statutes, is amended by adding a new section to be appropriately designated and to read as follows:

Constructive invasion of privacy; civil cause of action. (a) This section shall be known and may be cited as the "Steven Tyler Act".

(b) A person is liable for a civil action of constructive invasion of privacy if the person captures or intends to capture, in a manner that is offensive to a reasonable person, through any means a visual image, sound recording, or other physical impression of another person while that person is engaging in a personal or familial activity with a reasonable expectation of privacy.

(c) Constructive invasion of privacy shall include an assault or false imprisonment committed with the capture of or intent to capture any type of visual image, sound recording, or other physical impression of another person.

(d) A person who commits constructive invasion of privacy shall be liable for the following damages proximately caused by a violation of this section:

(1) General Damages:
(2) Special Damages; and
(3) Punitive damages up to three times the amount of general and special damages combined.

(e) If the constructive invasion of privacy is committed for a commercial purpose, the person shall also be subject to disgorgement to the plaintiff of any proceeds or other consideration obtained as a result of the violation of this section.

(f) A person who directs, solicits, induces, or causes another person, regardless of whether there is an employer-employee relationship, to violate this section is liable for damages to the same extent as provided in subsection (d).

(g) Any person who transmits, publishes, broadcasts, sells, offers for sale, uses any visual image, sound recording , or other physical impression, or who subsequently retransmits, republishes, rebroadcasts, resells, reoffers to sell, or reuses any visual image, sound recording, or other physical impression in any form, medium, format, or work of the same visual image, sound recording, or other physical impression that was taken or captured in violation of this section shall constitute a violation of this section if:

(1) The person had actual knowledge that the visual image, sound recording, or other physical impression was taken or captured in violation of this section; and
(2) The person received compensation, consideration, or remuneration, monetary or otherwise, for the rights to the unlawfully obtained visual image, sound recording, or other physical impression.

(h) This section shall also apply to a person who is situated within state marine waters, as defined in section 187A-1.5, while engaging in constructive invasion of privacy.

(i) In any action pursuant to this section, the court additionally may grant equitable relief, including but not limited to an injunction and restraining order against further violation of this section.

(j) It is not a defense to a violation of this section that no image, recording, or physical impression was captured or sold.

(k) For the purposes of this section, "for a commercial purpose" means any act done with the expectation of a sale, financial gain, or other consideration. A visual image, sound recording, or other physical impression shall not be found to have been or intended to have been captured for a commercial purpose unless it is intended to be, or was in fact, sold, published, or transmitted.

(l) This section shall not be construed to supersede any criminal offense that may be related to a violation of this section.

(m) The rights and remedies provided in this section are cumulative and in addition to any other rights and remedies provided by law."

This Act shall take effect on July 1, 2013.





Broadway To Vegas is supported through advertising and donations. Priority consideration is given to interview suggestions, news, press releases, etc from paid supporters. However, no paid supporters control, alter, edit, or in any way manipulate the content of this site. Your donation is appreciated. We accept PAYPAL. Thank you for your interest.


ART AND ABOUT


DAVID BOWIE IS

Striped bodysuit for Aladdin Sane tour 1973. Design by Kansai Yamamoto. Photograph by Masayoshi Sukita. © Sukita The David Bowie Archive 2012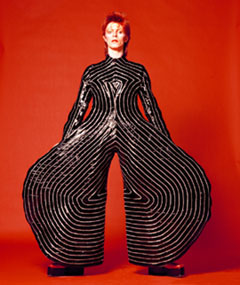 an exhibition which will explore the broad range of Bowie's collaborations with artists and designers in the fields of fashion, sound, graphics, theatre, art and film.

The V&A has been given unprecedented access to the David Bowie Archive to curate the first international retrospective of the extraordinary career of David Bowie - one of the most pioneering and influential performers of modern times.

David Bowie is will explore the creative processes of Bowie as a musical innovator and cultural icon, tracing his shifting style and sustained reinvention across five decades.

The V&A's Theatre and Performance curators, Victoria Broackes and Geoffrey Marsh have selected more than 300 objects that will be brought together for the very first time. They include handwritten lyrics, original costumes, fashion, photography, film, music videos, set designs, Bowie's own instruments and album artwork.

Some of the items on display will be Ziggy Stardust bodysuits (1972) designed by Freddie Burretti, photography by Brian Duffy; album sleeve artwork by Guy Peellaert and Edward Bell; visual excerpts from films and live performances including The Man Who Fell to Earth, music videos such as Boys Keep Swinging and set designs created for the Diamond Dogs tour (1974).

Alongside these will be more personal items such as never-before-seen storyboards, handwritten set lists and lyrics as well as some of Bowie's own sketches, musical scores and diary entries, revealing the evolution of his creative ideas.

March 23, 2013-July 28, 2013 at the Victoria and Albert Museum in London.

PORTLAND MUSEUM OF ART ANNOUNCES 2013 BIENNIAL ARTISTS After receiving nearly 900 entries, 28 artists have been selected to participate. The exhibition is the PMA's eighth consecutive biennial and the first to include a subtitle. The 2013 PMA Biennial is curated by Jessica May, Curator of Contemporary and Modern Art, and will be on view at the PMA October 3, 2013 through January 5, 2014.

The subtitle Piece Work is derived from the exhibition's thematic approach. According to May, "we are in a particularly rich moment for art that evokes process, time-intensive labor, as well as the translation of media from one form to another." The 2013 PMA Biennial will seek to expand on this insight by presenting a broad range of perspectives - including, for several artists, a direct engagement with the notion of time and human experience. Piece Work is meant to evoke the traditional labor-based notion of artisans and factory workers who are paid "by the piece," but also to conjure the image in visitors' minds of "one thing after another," a seemingly endless repetition of making, passing, and making again.

28 artists selected are:
From Maine: Nate Aldrich, Kate Beck, Allison Cooke Brown, J.T. Bullitt, Crystal Cawley, Caleb Charland, Lauren Fensterstock, Alina Gallo, Bryan Graf, Julie Gray, Gary Green, Adriane Herman, Alison Hildreth, Joe Kievitt, Garrick Imatani, Duane Paluska, Abbie Read, Justin Richel, Jason Rogenes, and Carrie Scanga.

Matt Blackwell, Jocelyn Lee and Aaron Williams are from New York. Marguerite White and Michael Zachary hail from Massachusetts. Candace Gaudiani comes from California while Sage Lewis is from Ohio and Rahul Mitra is a Texan.




THE MUSIC GOES ROUND AND ROUND


MEGAN HILTY: IT HAPPENS ALL THE TIME her debut solo album, a mix of covers and new songs, released on Portrait/Columbia, a division of Sony Masterworks.

Hilty rose to prominence for her roles in several Broadway musicals including her performance as Glinda in Wicked and her portrayal of Doralee Rhodes in 9 to 5: The Musical.

She currently stars as Ivy Lynn on the musical-drama series Smash. On the program she has sung many original songs, including the Grammy Award-nominated Let Me Be Your Star.

Information about It Happens All the Time states that Megan Hilty "worked with Grammy Award-winning songwriters and producers to create a work that is uniquely hers, rather than a character she plays. The music and the performance are a side of herself that fans have yet to see."

The last sentence is an understatement.

For decades it has seemed to be a rite of passage - that singers lay down tracks that go against type.

That would be the first impression with the CD unless you know Hilty's motivation.

This CD is not what fans of the talented Broadway and television star expect from the gorgeous blonde, whom many would assume has never known anything other than men beating a path to her door - and then groveling to stay in her good graces.



Emmy and Grammy award winning Andy Zulla

Hilty disclosed that: "The lyrics reflect the year I've had in breaking up and finding new love, whereas the music shows my eclectic tastes. Andy [Zulla] tied it all together with his arrangements." While it wasn't intentional, the album took on a break-up theme, "not a sad one so much as the end of a chapter and wondering what comes next."

In other words, Hilty isn't acting, playing a character who is experiencing a break-up. Rather, through the music on this CD, she is finding her own emotional closure. In doing so, she is permitting her fans to enter her personal life. That can be a two edged sword.

When an artist discloses before the CD has been released that the song selections are a reflection of their own romantic break-up, then the product needs to be critiqued from an entirely different construction and delivery concept.

What might normally be up for comment - selection of songs or type of delivery - have to be judged, not from an arbitrary standpoint, but rather on how those concepts relate to the singer's personal heartache and the cathartic purpose of the product.

The title of the CD is a statement about other people being able to find their true love - it happens all the time - while Hilty experiences not forever love, but a romance which ended - badly. In a section of 10 mostly new composition, the blonde bombshell voices the anguish, pain, defiance, bitterness, introspection and heartbreak of a breakup. It's drama as befitting a badly ended romance. In a romantic breakup, emotions don't follow a straight road path. Neither do the selections on this CD.

The lyrics and musical tonal structure speak of rejection and betrayal. For the most part the results are moody and sad with a sprinkling of bitter, yet an urge to go forward.

The musical arrangements and use of predominately strings, guitars and an electric piano, greatly enhance the mood setting. Credit Rob Mounsey for the string arrangements.



Rob Mounsey is responsible for the string arrangements.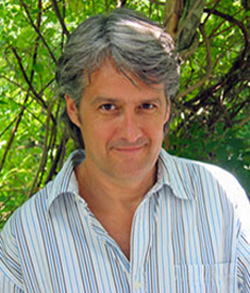 The first tract, which is also the title track, penned by Glen Ballard and Lauren Pritchard, begins with foreboding, almost threatening drum beats and Latin guitar. It's attention getting. The use of both the guitar and drums are important throughout the CD.

Be a Man is bitter. "If you can live without me, go on, forget about me"

On many of the selections Hilty's vocal range is constrained and her voice is soft, sending the message that heartbreak is lonely and confined. On others she is trying break free of the emotional past and go on.

What this CD says is that Hilty is in the music business. She's not afraid to try and experiment.

Aimee Mann may have inspired Hilty's approach to singing on this CD and Hilty beautifully covers Mann's song Wise Up. Ironically, in 1985, Mann's band 'Til Tuesday, released Voices Carry, their debut album, with a title track inspired by Mann's own romantic breakup.

Songwriters include; Jimmy Hogarth and Wayne Hector, Luke Laird, Ne-Yo, Carrie Underwood, Glen Ballard, Aimee Mann, Trevor Wesley, Francesca Richard, Kevin Ronnie McPherson, A. C. Burrell, Damien Rice, Don Henley, Switchfoot.

Audio Mixed and Music Arranged by Andy Zulla. Production and engineer on No Cure Jimmy Hogarth. Mixed at Sound Decision in Austin, TX. Mastered by Tom Coyne for Sterling Sound in NYC. Recorded at : Avatar Studios, NYC; Conway Studios, Los Angeles; Jimmy's Place, London; MSR Studios, NYC; Sugarbox Studios, NYC.

Drum recording engineered by Joe Zook. String recording engineered by Lawrence Manchester.

Musicians: Felix Bloxsom, drums - Ben Butler, guitar - Joe Deveau, Fender Rhodes electric piano (which is the instrument that changed the face of music) - Jon Dexter, cello - Sam Dixon, bass - Ben Earle, guitar and piano - Wayne Hector, background vocals - Jimmy Hogarth, guitar and bass - Sean Hurley, bass - Abe Laboriel, Jr., drums - Andy Zulla, keyboards and bass - Toby Lightman, background vocals. Musical contractor Antoine Silverman, violin. Ensemble musicians: David Byrd-Marrow, French horn - Max Moston, violin - Todd Low, viola - Laura Frautschi, violin - Claire Bryant, cello - Robin Zeh, violin - Matt Lehmann, violin - Dave Creswell, violin - Stephanie Cummins, cello - Anja Wood, cello - Paul Woodiel, violin - Lynette Wardle, harp - Hiroko Taguchi, violin.

Tracks:
"It Happens All The Time"
"Be A Man"
"No Cure"
"Walk Away"
"Safe And Sound"
"Blower's Daughter"
"Hopin"
"Wise Up"
"Dare You To Move"
"It Will Rain"
"The Heart Of The Matter"
"Gravity"


SWEET CHARITY


ONE WEEK FOR ONE DROP a series of initiatives benefiting One Drop during the week leading up to World Water Day and the Big Night, March 22.

Established in 2007 by Guy Laliberté, Founder of Cirque du Soleil, One Drop is a non-profit organization striving to ensure that safe water is accessible to all, today and forever.

On March 22, an original production will feature more than 230 Cirque du Soleil artists and guest performers, taking place at the Bellagio Hotel in Las Vegas.

The seven Cirque du Soleil shows that are normally featured in Las Vegas will be dark in order to make way for a special event that will only ever be presented once.

Cirque's acrobats and artists as well as guest performers have graciously combined their creative genius to offer this unique performance, which will be filmed with 12 cameras and a 90-minute special will be created. The broadcast will be available for online viewing at the One Drop organization website from March 25 to 31 with a donation of $5 or more.


LIBRARY OF CONGRESS CELEBRATES THE CAREERS OF DANNY KAYE AND SYLVIA FINE


In conjunction with its exhibition Danny Kaye and Sylvia Fine: Two Kids from Brooklyn, the Library of Congress in Washington, DC will present events on March 19 and March 23, which focus on the versatile entertainers.

American actor and comedian Danny Kaye delighted audiences in the 1940s, '50s and '60s with his lively singing and dancing - on stage, on television and in films such as White Christmas and Hans Christian Andersen. His wife, Sylvia Fine, played a major role in his success, writing the music and lyrics for his songs and artfully managing and producing his engagements.

In conjunction with the exhibition, the Library will launch a website on March 19 featuring 2,000 items from the Danny Kaye and Sylvia Fine Collection. The Library's Music Division acquired the collection in 1992.

Dena Kaye has planned a special evening honoring her mother and father and Michael Feinstein will be on hand to pay tribute.

This special invitation tribute is Tuesday, March 19th in the Great Hall of at the Library of Congress

The events on March 23, which are free and open to the public, will include film screenings; remarks by and a question-and-answer session with Dena Kaye; and a display of items from the Danny Kaye and Sylvia Fine Collection at the Library of Congress. The day-long events include the Library's exhibition, Danny Kaye and Sylvia Fine: Two Kids from Brooklyn, which runs through Saturday, July 27, 2013.

The 56-item exhibition features a broad range of materials, including music holographs, typed lyric sheets, performance materials, scripts, correspondence, business papers, photographs, programs, recordings, videos and more.




VAL KILMER TAKES TO THE ROAD IN CITIZEN TWAIN
Val Kilmer famous for his portrayals of iconic characters such as Jim Morrison in The Doors, Doc Holliday in Tombstone and Batman in Batman Forever, inhabits the spirit of yet another legendary figure: Mark Twain. Kilmer continues to develop Citizen Twain, a solo show about the man considered to be the world's greatest storyteller, taking it on the road in an international tour which begins April 6 at the Valley Performing Arts Center in Northridge, CA.

Other stops on the initial leg include; the Wyly Theatre in Dallas, TX, April 18-21; the Del E. Webb Center for the Performing Arts in Wickenburg, AZ, May 3-4; and the Kirk Douglas Theatre in Culver City, June 28-July 28. The tour will conclude with an engagement on London's West End in the fall.

"It's a unique experiment," explains the Julliard graduate, who doesn't indicate whether Broadway is in his Citizen Kane vision. "We're developing Citizen Twain without the benefit of a home theater, which is a challenge, so we're going to where the audiences are. Mark Twain traveled the world sharing his love of America and humanity, and part of discovering Twain is to do that with this show."

Exploring the famed author's wry humor - from politics to death, love, money, watermelons, God, racism and cats - Kilmer channels the wit and wisdom of the man considered to be the world's greatest storyteller and the first stand-up comedian. Twain was a raconteur, and Kilmer presents his show in the style of a conversation.

"Mark Twain was the first person who talked the way we do," Kilmer says. "Citizen Twain is a lively exchange with the audience, so my performance is fluid and somewhat free-form. That's part of the fun. It's a comedy and a character study." Every performance of Citizen Twain concludes with an audience talk-back while the actor has his extensive make-up removed in full view, and select tickets also include a backstage meet and greet with the actor.


SPREADING THE WORD


THE SUNSHINE BOYS is making its way to Broadway via the West End and the Ahmanson in Los Angeles.

Seen in London at the Savoy Theatre with Danny DeVito and acclaimed British stage actor Richard Griffith, the duo are the perfect pair-up. Not only will Griffiths reprise his role in the revival, but Thea Sharrock will return as director.

A wonderfully funny, perfectly acted show will play October 2 to November 3 at the Ahmanson in Los Angeles.

MARTHA STEWART took a tour of Hoover Dam and had dinner with 25 Home Depot managers who were meeting in Las Vegas. Her cookbook tour kicks off in Austin, TX on March 19.

FABULOUS! a new musical comedy will have a staged presentation for invited theatre insiders on March 20th & 22nd at 777 Theatre in New York City.

Featuring book and lyrics by Dan Derby, music by Michael Rheault. Directed by Rick Hamilton with choreographed by Mary Lauren along with musical direction by Mr. Rheault.

Set in the Golden Age of Broadway Comedies, Fabulous! follows two female impersonators who are down on their luck, but get a last minute chance to join a glamorous show girl act on a cruise ship - one hitch: they need to keep their real identities under wraps to stay out of jail. Classic madcap meets contemporary farce when the two "girls" must keep their cool amid Some Like It Hot–styled confusions.


CONTEMPORARY CHINESE PLAYWRITING SERIES
David Henry Hwang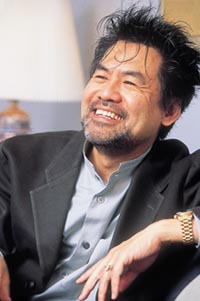 East can meet West when we're talking playwrights and directors.

Organized and curated by Tony-award winning playwright David Henry Hwang, who is this year's Residency One Playwright at Signature Theatre, the inaugural Contemporary Chinese Playwriting Series took place this week-end.

The inaugural series has connected the four Chinese playwrights with US-based theater artists to develop and present English-language versions of their works.

The playwrights are: Meng Jinghui, a leading Chinese playwright and director whose avant-garde, experimental works have brought him widespread popularity in theatres across Beijing; Nick Yu, is the most produced living playwright in mainland China and the Deputy General Manager for Shanghai's only state-run theater company, the Shanghai Dramatic Arts Centre (SDAC); Candace Chong who is a recipient of the Best Artist Award (Drama) by the Hong Kong Arts Development Council, and the winner of four Hong Kong Drama Awards; Wei-Jan Chi a Taiwanese writer whose body of work spans two decades and includes screenplays, plays, essays, and a novel.

Signature and The Lark are hosting this group of distinguished artists who are engaging in a cross-cultural dialogue through the development and presentation of English-language versions of four contemporary Chinese plays. Those play translations were held in the Studio Theatre at the Pershing Square Signature Center March 15-17.

The previous Monday the Asian Society hosted a panel discussion with the playwrights, who discussed contemporary Chinese theater and their individual artistic processes. Hwang served as the moderator.

The structure of the playwright exchange allows minimal time to practice and produce the author's work. The Chinese playwrights could only communicate with their American partners via phone or e-mail and didn't even arrive in New York until just a week before the event.

"It's an international blind date," said Victor Maog, director for Meng's play, Punks' Carnival, calling the process "an international blind date."

The writer and director only had about 15 hours to work with the actors. If the American director and his Chinese partner were of two different artistic visions, they were required to work together to mold those visions into one.

The presentations were: Playing The Violin by Wei-Jan Chi, literal translation by Cheng-Han Wu, adaptation by Madeleine George, directed by Daniel Jaquez.



Nick Yu is the most produced living playwright in mainland China and the Deputy General Manager for Shanghai's only state-run theater company, the Shanghai Dramatic Arts Centre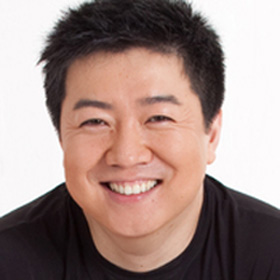 The death of Liu San's best friend starts him on a wild ride through hidden memories and alternate realities.

The Captain by Nick Yu, literal translation and adaptation by Zhao Binghao, directed by Josh Hecht.

Sixty years after being rescued from drowning by the captain of a fishing vessel, a fisherman living with Alzheimer's receives a mysterious visitor from the sea.

Punks' Carnival by Meng Junghui, literal translation by Nick Frisch, adaptation by Lloyd Suh, directed by Victor Maog.

A gritty exploration of Beijing's underground punk scene, complete with songs and slapstick.

Wild Boar by Candace Chong, literal translation by Joanna Lee and Ken Smith, Adaptation by David Henry Hwang, directed by Lisa Peterson.

In a thinly disguised Hong Kong, an editor investigates the disappearance of a socially-conscious historian, and unwittingly lands a role in creating the Perfect City.

The Chinese playwriting series is funded by the Henry Luce Foundation and based on the US-Mexico Playwright Exchange Program at the Lark Play Development Center, which seeks to help establish ongoing channels of cross-culture communication and collaboration.


OTHER PEOPLE'S MONEY


THE SCHOOL OF AMERICAN BALLET'S 2013 Winter Ball: A Night in the Far East held March 11, 2013 at the David H. Koch Theater in New York City, raised more than $1.1 million for scholarships and school programs.

This glamorous annual dinner dance was attended more than 400 patrons, including the School's board members and alumni as well as leaders from the New York corporate and social communities.

Notable attendees included: Corporate Chair Nicolas Luchsinger; Honorary Chairs Coco Kopelman, Elizabeth R. Miller, Liz Peek, and Betsy Pitts; Event Chairs Diana DiMenna, Julia Koch, Jenny Paulson, Laura Zeckendorf; and Young Patron Chairs Amanda Brotman, Brie Bythewood, Ann-Marie MacFarlane, and William Yang, as well as Peter Martins, Jock Soto, Darci Kistler, Ashley Bouder, Jared Angle, Rebecca Krohn, Kay Mazzo, Mikhail Baryshnikov & Lisa Rinehart, Kyle Blackmon, Fe Fendi, John Galantic, Carolina Herrera, David Koch, Arie L. Kopelman, Alexandra Lebenthal, Tom Murro, John Paulson, Kelly Rutherford, and Will Zeckendorf.

The School of American Ballet, the official training academy of the New York City Ballet, was established in 1934 by legendary choreographer George Balanchine and philanthropist Lincoln Kirstein as the first and most essential step in their quest to create an American classical ballet company.


GET WELL SOON TO . . . .


ED ASNER who was rushed to a Chicago-area hospital on Tuesday, March 12, after he began having trouble speaking, about 15 minutes into his performance of portraying President Franklin Delano Roosevelt, in his one man show, FDR in Gary, Ind.

After being gone over by medical type people, Asner was discharged last Thursday. However, the performance that was scheduled for the Niswonger Performing Arts Center (NPAC) in Greenville, TN, that night was canceled. Others shows in Milwaukee were also dropped.

While he was still hospitalized he Tweeted: "Reports of my imminent demise are greatly exaggerated. They tell me I am suffering from exhaustion. Thanks for the good wishes!"

On March 16 he posted: "Thank you Dr.Asgar."

That is assumed to be a shout out to Dr. Mohammed Asgar, who is board certified in internal medicine. Based in Crestwood, Illinois, the highly regarded physician graduated in 1979 from the University of Health Sciences / Sri Venkatesvara Medical College in India.

Asner, 83, returned to Los Angeles where he is under doctor's orders to rest.



HANDS ON A HARDBODY a new musical with a book by Pulitzer Prize winner Doug Wright, lyrics by Amanda Green, and music by Trey Anastasio and Amanda Green.

Directed by Neil Pepe with musical staging by Sergio Trujillo.

For ten hard-luck Texans, a new lease on life is so close they can touch it. Under a scorching sun for days on end, armed with nothing but hope, humor and ambition, they'll fight to keep at least one hand on a brand new truck in order to win it. In the hilarious, hard-fought contest only one winner can drive away with the American Dream.

The musical stars Tony Award nominee Keith Carradine Allison Case, Tony Award nominee Hunter Foster, Jay Armstrong Johnson, David Larsen, Jacob Ming-Trent, Kathleen Elizabeth Monteleone, Mary Gordon Murray, Jim Newman, Connie Ray, Jon Rua, Keala Settle, Dale Soules, Scott Wakefield, and William Youmans.

Hands on a Hardbody features scenic design by Tony Award winner Christine Jones, costume design by Tony Award winner Susan Hilferty, lighting design by Tony Award winner Kevin Adams, sound design by Tony Award winner Steve Canyon Kennedy, orchestrations by Trey Anastasio and Don Hart, and vocal arrangements/musical direction by Carmel Dean.

Originated at The La Jolla Playhouse in California. Hands on a Hardbody opens at the Brooks Atkinson Theatre, NYC on Thursday, March 21, 2013.

QUASIMODO by Lionel Bart, based on Victor Hugo's novel The Hunchback of Notre Dame. Lionel Bart's Quasimodo is billed as "a labor of love on which he worked for over three decades."

Directed by Robert Chevara. Choreography by Lee Proud.

The tragic tale of deformed outsider Quasimodo and the gypsy girl Esmerelda has been told many times, from the earliest silent cinema to a popular Disney cartoon. In the hands of Lionel Bart, it becomes "a poignant protest against prejudice and corruption, with all the great tunes and direct emotional impact one would expect from the composer of Oliver!"

The King's Head has commissioned a new musical arrangement for three instruments and welcomes back director Robert Chevara for this first-ever staging of Bart's lyrics and melodies.

Set Design by Christopher Hone. Costume Design by Jonathan Lipman. Lighting Design by Seth Rook Williams.

The musical begins March 20 at the King's Head Theatre in London.

THE NETHER By Jennifer Haley. Directed by Neel Keller.

Escape your reality. Face your fantasy. A new virtual wonderland provides total sensory immersion. Just log in, choose any identity, vanish into a dizzying array of online realms and indulge your every whim. The Nether promises complete freedom.

But when a young detective uncovers a disturbing brand of entertainment that blurs the boundaries between personal liberty and moral chaos, she triggers a dark battle over technology and human desire.

Winner of the 2012 Susan Smith Blackburn Prize, The Nether is described as "both serpentine crime drama and haunting sci-fi thriller that explores the darkest corners of imagination and the consequences of living out our most private dreams."

Featuring Brighid Fleming, Adam Haas Hunter, Robert Joy, Dakin Matthews and Jeanne Syquia.

Scenic Design by Adrian Jones. Costume Design by Alex Jaeger. Lighting Design by Christopher Kuhl. Sound Design by John Zalewski.

World premiere March 19 - April 14, 2013 at the Kirk Douglas Theatre in Culver City, CA.

RING OF FIRE Created by Richard Maltby, Jr. Conceived by William Meade Orchestrations by Steven Bishop and Jeff Lisenby who also serves as Musical Director.

From the iconic songbook of Johnny Cash comes this unique musical about love and faith, struggle and success, rowdiness and redemption, and home and family.

More than two dozen classic hits - including I Walk The Line, A Boy Named Sue, Folsom Prison Blues, and the title tune - performed by a multi-talented cast, paint a musical portrait of The Man in Black that promises to be a foot-stompin', crowd-pleasin' salute to a uniquely American legend.

Starring Trenna Barnes, Eddie Clendening, Jason Edwards, David Miles Keenan and Mark W. Winchester.

Creative Team: Megan Truscott, Scenic Design. Holly Payne, Costume Designer. Lee Fiskness, Lighting Designer. Ray Nardelli, Sound Designer. Emily Maltby, Choreographer. Sandy Ernst, Casting Director. Becca Lindsay and Briana J. Fahey, stage managers. Kaitlin Kitzmiller, stage management intern.

Performances through May 5 in the Stackner Cabaret of the Milwaukee Rep in Milwaukee, Wisconsin.

MUD BLUE SKY by Marisa Wegrzyn. A world premiere directed by Susanna Gellert.

Three flight attendants. One long night in a grungy chain hotel room near O'Hare Airport is enough to make anyone question their aspirations in life, but for middle-aged flight attendants Beth and Sam, it's just part of a never-ending layover that goes with the job. When Beth's 18-year-old pot purveyor shows up in full prom gear in the parking lot offering a new perspective, she begins to doubt her twilight existence between time zones. Mud Blue Sky "reminds us how the small kindnesses we afford each other at 4 am can inspire us to grab onto life before it flies by."

Starring Susan Rome as Beth, Eva Kaminsky as Sam, Justin Kruger as Jonathan and Cynthia Darlow as Angie.

Scenic Designer: Neil Patel - Costume Designer: Jennifer Moeller - Lighting Designer; Scott Zielinski - Sound Designer: Victoria (Toy) DeIorio.

Mud Blue Sky began as a staged reading as part of Steppenwolf's 2011 First Look Series.

Performances through April 14 at Centerstage, the State Theater of Maryland, in Baltimore.


WHO'S WHERE


DEBBIE BOONE is performing at The Cafe Carlyle in New York City March 19-30. Backed by a nine piece band the singer is recalling the Las Vegas years her family spent in Sin City. Stories and memories from when her father Pat Boone headlined the Sands and the Sahara Hotels. He also headlined the Thunderbird, Frontier and Fremont Hotels. In the July 25, 1970 issue of Billboard I wrote that "Pat Boone missed two shows at the Fremont Hotel to attend President Nixon's spiritual pilgrimage to Washington." Debbie got into the singing business when at age 14, she began touring with her parents and three sisters: Cherry, Lindy and Laury as part of their father's act.

MAROON 5 are in the spotlight Tuesday, March 19, at the Toyota Center in Houston. Thursday's stop is at the American Airlines Center in Dallas. Friday's gig is at the BOK Center in Tulsa, OK. Next, Sunday, March 24, the show is at the Bridgestone Arena in Nashville.

BRUCE SPRINGSTEEN AND THE E STREET BAND perform Monday March 18 at the Allphones Arena in Sydney, Australia. On Wednesday, March 20 they return to the same place and do it all over again.

ALICIA KEYS is in the spotlight Monday, March 18, at the Toyota Center in Houston. Thursday finds her at the New Orleans Arena in The Big Easy. Saturday's show is at the American Airlines Arena in Miami. Next Sunday, March 24, she can be enjoyed at the Tampa Bay Times Forum in Tampa, FL.

ANDREA BOCILLI no doubt performing selection from his new CD Passione when he performs Friday, March 22 at the Arena on Yas Island in Abu Dhabi, UAE.

MICHAEL FEINSTEIN performs Wednesday, March 20, in Boston at the New Center For Arts & Culture. On Thursday the show is at the Mayo Performing Arts Center in Morristown, NJ. On Saturday he will be joined by Barbaras Cook at The Center For The Performing Arts in Carmel, IN.

BEBE NEUWIRTH brings her talents to 54 Below in NYC for shows March 18-22.

TAYLOR SWIFT opens a two night gig Monday, March 18, at the Scottrade Center in St. Louis. On Friday the show is at the Time Warner Cable Arena in Charlotte, NC. On Saturday her tour stops at the Colonial Life Arena in Columbia, SC.

ERIC CLAPTON is on stage Tuesday, March 19, at the American Airlines Center in Dallas. On Wednesday the tour stops at the Chesapeake Energy Arena in Oklahoma City. Friday's show is at the Bridgestone Arena in Nashville.

PINK performs Tuesday, March 19, at the Xcel Energy Center in Saint Paul, MN. On Friday she's on stage at Madison Square Garden in NYC. Saturday's show is at the IZOD Center in East Rutherford, NJ.

TONYA PINKINS WITH BRAD SIMMONS bring their Bring on the Men show to Joe's Pub in NYC on Sunday, March 24.

CHRIS BOTTI hitting the right notes Monday, March 18, at the Hala Orbita in Wroclaw, Poland. Wednesday's show is at the Dom Muzyki I Tanca in Zabrza, Poland.

JUSTIN BIEBER entertains Tuesday, March 19, at the Palais Omnisports in Paris. Friday's show takes place at the Hallenstadion in Zurich, Switzerland. On Saturday he'll be performing his hits at the Unipol Arena in Bologna, Italy.

ALEXIS FISHMAN the 2012 Next Broadway Sensation winner will perform at 54 Below in New York City on March 21. Max Chernin, who was a finalist in the competition, will open for Alexis.

CHARLOTTE CHURCH after 10 years returns to the USA with a fresh new sound. Now 26, when she was only 12 she was singing her way to worldwide superstardom, performing before President Clinton and Pope John Paul II. She sold 11 million records before she was 16. Overcoming the problems that can accompany the teen-age years, Charlotte is being compared to Bjork, Radiohead and Kate Bush. She performs March 25 at Joe's Pub in NYC.


FINAL OVATION


SYBIL WILLIAMS BURTON CHRISTOPHER the actress, director, ex-wife of Richard Burton and nightclub owner who helped found Long Island's Bay Street Theatre and was its artistic director for 22 years, died March 9, 2013. She was 83.

The multi-talented lady founded the not-for-profit 299-seat professional Bay Street Theatre with Emma Walton Hamilton and Stephen Hamilton in Sag Harbor in 1991. She stepped down as artistic director in 2012. It was Bay Street Theatre that announced her death.

Sybil Williams was born in Tylorstown, South Wales, studied at the London Academy of Dramatic Arts. She performed at Stratford in Henry IV, in Harvey in the West End and a radio production of Dylan Thomas' Under Milkwood.

While making what would become her only film, The Last Days of Dolywyn, she met Richard Burton. They were wed in 1948 and had two children, actress Kate Burton and Jessica, who suffered from severe autism. Soon after marrying, Sybil withdrew from acting.

She became part of a headline making drama when her husband left her for Elizabeth Taylor, who was then married to singer Eddie Fisher.

The Burtons were granted a divorce in Mexico in 1963.

After raising necessary capital by selling shares to her showbiz friends, including Roddy McDowell, Julie Andrews, Leonard Bernstein and Stephen Sondheim, Sybil opened the Manhattan nightclub Arthur. It became the hottest disco in New York City. Regulars included Tennessee Williams, Princess Margaret, Lee Remick, Nureyev, Truman Capote and Andy Warhold. She sold the club in 1969.

In 1966, she married Jordan Christopher, ten years her junior, and the singer of the Arthur house band The Wild Ones. He died in 1996. They had one child, Amy Christopher.

CLIVE BURR former drummer for the heavy metal band Iron Maiden "died peacefully in his sleep at home," on March 12, 2013. He was 56 and suffered from multiple sclerosis.

Steve Harris, the heavy metal band's founder and bass player, announced the news on the group's website, calling it "terribly sad news."

"He was a wonderful person and an amazing drummer who made a valuable contribution to Maiden in the early days when we were starting out."

Burr joined Iron Maiden in 1979 and played on their album Iron Maiden (1980), Killers (1981) and their number one 1982 album The Number of the Beast.

Lead singer Bruce Dickinson also paid tribute, saying: "Even during the darkest days of his MS, Clive never lost his sense of humour or irreverence."

Burr's signature white drum kit was donated to the Hard Rock Cafe in London in 2005.

Born in 1957 in London, Burr was a member of British metal band Samson before joining Iron Maiden. Samson was also led by Iron Maiden frontman Bruce Dickinson.

When Burr was diagnosed with multiple sclerosis in 2001, his former Maiden bandmates formed the Clive Burr MS Trust Fund to help raise money for his living costs. They performed a number of concerts in his honor when he struggled to keep up payments on his house.

He is survived by his partner Mimi and other family members.







Next Column: March 24, 2013
Copyright: March 17, 2013. All Rights Reserved. Reviews, Interviews, Commentary, Photographs or Graphics from any Broadway To Vegas (TM) columns may not be published, broadcast, rewritten, utilized as leads, or used in any manner without permission, compensation and/or credit.
Link to Main Page
---
Laura Deni



For the snail mail address, please E-mail your request.
CLICK HERE FOR COMMENT SECTION