! >
  SHOW REVIEWS     CELEBRITY INTERVIEWS     GOSSIP     NEWS 
| | |
| --- | --- |
| | |
Copyright: March 17, 2002
By: Laura Deni
CLICK HERE FOR COMMENT SECTION

A REAL LIFE SOAP OPERA TAKES THE STAGE


Barry Sullivan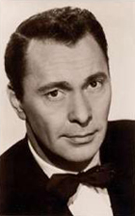 He was the first James Bond in a 1954 television production of Casino Royale. Barry Sullivan was a handsome, suave actor. He gained another devoted following when he became a soap star regular. His loyal fans didn't realize that his own life had played out a plotline as interesting as any seen on a soap.

Now that life is being unfolded on stage in a play written by his daughter.

New York City born Sullivan planned on becoming a lawyer until bitten by the acting bug in college. After graduation he headed out into summer stock and then onto Broadway stage. Signed for pictures, the city boy found himself cast as a cowboy in NBC's The Tall Man.



Barry Sullivan in The Tall Man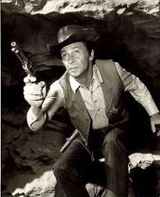 His wide ranging film career included The Great Gatsby, The Caine Mutiny Court Martial, Strategic Air Command, Tell Them Willie Boy is Here, Getting Gertie's Garter, Gathering of Eagles, The Maverick Queen, Nancy goes to Rio, Framed, and Texas Lady.



Barry Sullivan and Joan Crawford in Queen Bee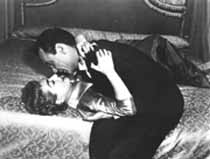 The brown haired, brown eyed actor reinvented himself as a suave lady's man in sophisticated dramas such as the movie Queen Bee in which he co-starred with Joan Crawford - the only movie they were in together.

At the age of 81 Sullivan passed away June 6, 1994 in Sherman Oaks, California of a respiratory infection.

His daughter, actress/playwright Jenny Sullivan reveals an intense family background brought sharply into focus by her 1995 discovery of an unsent packet of letters written a half century ago by her father to his mentally disabled son, John.

"Journals for John" is just one of the meanings of the title of Sullivan's new play.

It is through his words to his son - and through projected home movies and photos of the children -- that the family story unfolds. A Broadway and Hollywood star from the Golden Age, he was also a father who longed for a perfect son. In this carefully crafted play, he admonishes his children, Brother Johnny and Sister Jenny, to take care of each other. But over time, it becomes clear that Brother Johnny is slow, incapable of taking care of himself or anyone else.

John was born first, followed a few years later by Jenny.

While the boy was still a toddler, Sullivan began jotting down thoughts about the child, his interests, his special moments.

The actor reacted with denial as the family gradually realized that John was never going to grow up to be a "normal" person. John was sent to Devereux School in Santa Barbara, where his progress was glowingly noted by his father in a desperate search for sprigs of hope in a field of disappointments.



John Ritter, Jeff Kober and Jenny Sullivan Photo By: Rod Latham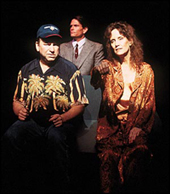 John Ritter, Jeff Kober and Jenny Sullivan are the three J's.

An actress, director and playwright, Sullivan has performed in The Baby Dance, Any Wednesday, Battle of Angels and Instant Foreplay, as well as directing the new actresses who come into the Los Angeles production of The Vagina Monologues every three weeks.



John Ritter. Photo By: Laura Deni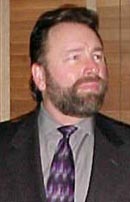 Ritter, who plays The Brother, made his Broadway debut last year in The Dinner Party. He's said that he relates to this role.

"Having known Barry and met John (Sullivan) a couple of times, I said "yes" before I read it. I identify with it. My father is famous too," said Ritter referring to Tex Ritter. "I have a brother who is handicapped. We are the younger sister and younger brother who are helping to take care of an older brother, and in that way you take on the role of the older sibling, the protector."

Kober, a series regular on China Beach and Falcon Crest, plays The Father.

The Joseph Fuqua directed play had its world premiere October 20 - November 4 of last year at the Laurel Theatre in Ventura, CA. The play has now opened at The Court Theatre, West Hollywood. Performances through April 21.



CABARET is celebrated March 19 when Todd Haimes, artistic director of the Roundabout Theatre, toasts John Kander and Fred Ebb, the creators of Cabaret. The production's original Sally Bowles, Natasha Richardson, joins the current Sally, Molly Ringwald, Emcee Raul Esparza and the entire company to start the fifth year of this honored musical.

BRENDA LEE becomes only the 13th woman ever inducted into the Rock and Roll Hall of Fame, as a solo act, tomorrow night in ceremonies taking place in New York City. Lee then achieves status as the only woman ever to win membership into both the Country Music and Rock and Roll Hall of Fame. Tomorrow's event will also induct; Chet Atkins, Isaac Hayes, The Ramones, Tom Petty and the Heartbreakers, Talking Heads, Gene Pitney and Jim Stewart.

CONNIE STEVENS awarded the Army's Decoration for Distinguished Civilian Service Medal. The medal was presented to acknowledge her "extraordinary contributions to USO-sponsored events in Korea, Vietnam and the Persian Gulf, as well as community service and support activities" in the United States.

In 1967 Connie starred on Broadway in Neil Simon's Star-Spangled Girl. It was while she was on Broadway that she started dating singer Eddie Fisher. Their marriage produced two talented daughters and ended in a 1969 divorce. She turned her heartache into healing hard work, touring Vietnam with Bob Hope's 1969 USO show.

LIZA MINNELLI three time Tony Award winner last night married David Gest - her fourth time at marital bliss, his first. 1,000 of their closest mega watt friends attended. The reception included a 60 piece orchestra, 20,000 roses and 16,000 peonies.


AN ANNIVERSARY OF ANOTHER SORT


LITTLE JOHNNY JONES on March 21 celebrates the 20th anniversary since it opened and closed the same day on Broadway.

Billed as an "All American Musical Comedy," the musical starred Donny Osmond with Ernie Sabella, Jack Bittner, Peter Van Norden, Jane Galloway, Tom Rolfing, Maureen Brennan, Bruce Chew, Micacchion, Anna McNeely, Jack Bittner, and David Fredericks.

Book, Music and Lyrics by George M. Cohan.

Choreography by Dan Siretta with Musical Direction by Lynn Crigler. The effort was directed by Gerald Gutierrez.

Opened & Closed March 21, 1982 at the Alvin Theatre, New York City.



Broadway To Vegas is supported through advertising and donations. Priority consideration is given to interview suggestions, news, press releases, etc from paid supporters. However, no paid supporters control, alter, edit, or in any way manipulate the content of this site. Your donation is appreciated. We accept PAYPAL. Thank you for your interest.


SWEET CHARITY
Audra McDonald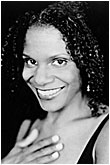 THE PHYLLIS NEWMAN WOMEN'S HEALTH INITIATIVE OF THE ACTORS' FUND OF AMERICA will stage their sixth annual Nothing Like a Dame benefit March 18 at the St. James Theatre in New York City.



Polly Bergen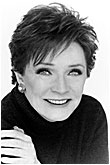 Billed as The Annual Thinking Woman's Vaudeville those participating include Polly Bergen, Sandy Duncan. Hannah Leah Dunn, Susie Essman, singer-lyricist Amanda Green, the daughter of Newman and Adolph Green, Julie Halston, Joan Hamburg, Heather Headley, Jennifer Holliday, singing Duke Ellington's Come Sunday, teen age tap star Michela Marino Lerman, Michele Lee, Rue McClanahan, Audra McDonald, Debra Monk, Bebe Neuwirth, Phyllis Newman, Cynthia Nixon, Bernadette Peters singing There is Nothing Like a Dame, The Women of One Mo' Time, The Radio City Rockettes, Ann Reinking who will dance Bob Fosse's Cool Hand Luke, Chita Rivera performing America, Kathleen Turner, and Lillias White, Kathleen Marshall directs the evening.



James Naughton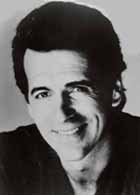 James Naughton and Tony Randall are slated to make a surprise appearance.

Proceeds from the event, which has tickets ranging $40 to $1,000, go to the fund in Newman's name. Ladies who have benefited from the initiative will discuss their experiences.

"Angles" who help make this event possible include; Judith Ann Abrams, Maria Di Dia Dasha, A. Epstein, Jane Harmon, Nina Kenneally, Norma Langworthy, Harriet Leve, Jessica Levy, Elizabeth I. McAnn, Chase Mishkin, Annette Niemtzow, Isobel Robins, Daryl Roth, and The Producers.

The Phyllis Newman Women's Health Initiative "dedicates a range of resources solely to addressing the health needs and concerns specific to women in the entertainment industry, providing direct services and financial assistance to many women who are often without health insurance." In 2000, the initiative "helped clients confront breast, cervical, and ovarian cancers; domestic violence, chemical dependency, mental health and other conditions."

Newman won the Tony Award for her performance in the musical, Subways Are For Sleeping, and was Tony nominated for Neil Simon's Broadway Bound. A breast cancer survivor, she has become a vocal advocate of women's health issues.


JABBER, JABBER, JABBER


LINCOLN CENTER PRESENTS GREAT PERFORMERS THE SPOKEN WORD: JOHN STEINBECK featuring Dorothy Allison, William Kennedy, Peter Matthiessen, Arthur Miller, George Plimpton and Studs Turke; March 19 at Alice Tully Hall, NYC.



GOLDEN BOY from a book by Clifford Odets and William Gibson, is the work of composer Charles Strouse and lyricist Lee Adams. Golden Boy is base on the 1937 play by Odets and was originally produced for the Broadway stage by Hillard Elkins.

Golden Boy tells the story of a gifted young black man in search of fame and fortune determined to box his way out of Harlem. The original play, about an Italian-American man torn between his love for the violin and his ambitions as a prizefighter, was adapted by Odets for the musical's star Sammy Davis, Jr.

Walter Bobbie will direct the show which stars Alfonso Ribeiro, Anastasia Barzee, Norm Lewis,William McNulty, and Paul Bulter. Also starring Wayne Pretlow, Thursday Farrar, Michael Potts, Rob Bartlett, Joseph R. Sicari, Morgan Burke, Kamar de los Reyes, Karine Plantadit-Bageot, and Julio Monge. The cast also includes Eric Anthony, Kristine Bendul, Chaundra Cameron, Kyra DaCosta, Manuel Herrera, Erik Houg, Terace Jones, Gelan Lembert, Jr., Vicky Lambert, Sharon Moore, April Nixon, Devin Richards, Angela Robinson, Janelle Anne Robinson, J.D. Webster, and Patrick Wetzel.

The Coffee Club Orchestra will be under the direction of Rob Fisher. Costume consultant is William Ivey Long. Lighting by Peter Kaczorowski, Scenic Consultant John Lee Beatty, Choreographer Wayne Cilento, Fight Choreographer Michael Olajide.

The performances are dedicated to the memory of Ralph Burns who did the original orchestrations and passed away last year.

Encores! March 21-24 City Center, NYC. The Saturday matinee will be followed by a post performance discussion from the stage regarding the history of the original production and the work behind the concert version of the production just seen. A question and answer session closes the program.

STORY T'ELLINGTON the trademark style and flair of Duke Ellington in rare and celebrated film excerpts. Date With Duke, Cabin in the Sky, Ken Burns' Jazz, and other cinematic gems reveal the playful and profound musicality of this talented musician and composer. Meet beloved characters Pretty, the Wolf, Cottontails, and jitterbugs when you take the A train with dancer/choreographer Mercedes Ellington. Classic tales retold by her grandfather in music, dance, and narrative are performed by Jon Hendricks, Ty Stephens, 11-year-old piano wiz Joseph Davis Jr., Randy Davis, and Jennifer Edmonds, and the jazz band finalist in Jazz@Lincoln Center's Essentially Ellington Band Competition. Part of the Reel to Real for Kids presented by Lincoln Center on Saturday March 23, at the Walter Reade Theater.

BUFFALO GALS by A.R. Gurney Jr. begins previews today in Buffalo. The production is directed by John Tillinger and produced by Julian Schlossberg.

Although it stars singer/actress Betty Buckley, the show is not a musical. Originally, it was penned for Mary Tyler Moore. Health problems forced her to pull out of last summer's world premiere at the Williamstown Theatre Festival. She was replaced by Mariette Hartley.

Buckley's character is a television star named Amanda, who returns to her native Buffalo to star in The Cherry Orchard. In real life Gurney's wife, Molly, is a Buffalo native.

The cast for Buffalo Gals includes; Mary Beth Fisher, Julian Gamble, Eddie Korbich, Aiko Nakasone, and Jonathan Earl Peck. Sets by Jim Noone, costumes by Laura Churba, lighting by Jim Vermeulen and sound by Rick Menke. Don Rebic is music director.

Officially opens March 21 Buffalo's Studio Arena Theatre.

THE DAZZLE by Richard Greenberg directed by Mark Rucker stages its West Coast premiere March 25 through April 28 South Coast Repertory Costa Mesa, Calif.

The author of Three Days of Rain and Everett Beekin finds tenderness and humor in the story of America's most famous eccentrics. The Collyer brothers live in relative obscurity in their New York mansion. Langley is a pianist who performs rarely but with great success and Homer's job is to keep him from squandering the family fortune. One evening they return from the concert hall with a beautiful young socialite in tow. But a peculiar lifestyle is developing as a growing accumulation of rubbish fills the mansion. There may not be room for Milly.

Production officials suggest that audiences from high school up will be moved by the characters, who elicit both tears and laughter. Playwriting students will be particularly interested in Greenberg's ability to expand a few facts into a riveting full length play.

CHILDREN OF EDEN Porchlight Theatre presents Stephen Schwartz's musical adaptation of the Bible's book of Genesis. Directed by Wm. Eric Bramlett. Officially opens tonight, March 17 running to May 5. Theatre Building Chicago, Ill.

JESUS HOPPED THE 'A' TRAIN Steppenwolf Theatre Company presents Stephen Adly Guirgis's drama about a convicted murderer who questions the difference between true faith and self-serving uses of religion while in prison. Directed by Ron OJ Parson. Performances to March 31. Steppenwolf Garage, Chicago, Ill.

SOUTH PACIFIC

Robert Goulet as Emile deBecque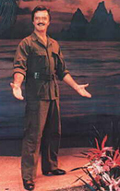 stars Las Vegas resident Robert Goulet as Emile de Becque and Amanda Watkins as Nellie Forbush.

Goulet attended the Liza Minnelli wedding production and then flew off to Cincinnati where the Barry and Fran Weissler produced national tour begins March 19 in Cincinnati.

It is expected that Goulet will stop the show cold during each performance with his rendition of This Nearly Was Mine. It won't be the first time. The baritone played the role in the 1987 tour.

Jerry Zaks is the production supervisor. Scott Faris and Gary Chryst are the director and choreographer, respectively.

Stops on this tour for the Rodgers and Hammerstein classic include; March 19-31 Aronoff Center in Cincinnati, Ohio; April 2-7 in the Milwaukee Performing Arts Center; April 10-21 Community Center Theatre in Sacramento, CA; April 24-27 Next Stage at Grand Prairie in Dallas, Texas; April 30-May 5 Merriam Theatre in Philadelphia, PA; May 7-June 2 Shubert Performing Arts Center in New Haven, Conn; May 28-21 at the Gammage in Tempe, Arizona; June 5-9 Orange County Performing Arts Center in Coata Mesa, CA; June 11-16 Kellar Theatre in Portland, Oregon; June 18-23 Paramount Theatre in Seattle, Washington; June 25-30 The Civic Auditorium in San Diego, CA. The cast then gets a week off to celebrate the Fourth of July. They resume July 9-21 at the Wilshire in Los Angeles before moving on to San Francisco.

PRUNE DANISH: ALWAYS FRESH - NEVER STALE Jam Theatricals presents Jackie Mason's Broadway-bound one-man comedy that takes aim at issues that effect daily life. Performances to March 24 Shubert Theatre, Chicago, Ill.

SWING the national tour, opened to rave reviews as part of the Dallas, Texas Summer Musicals' Broadway in Dallas Contemporary Series. LynneTaylor-Corbett's choreography is replicated for the tour by Kim Craven. The cast includes Clarolyn Maier, Courtney Combs, Timothy W. Bish, Maier and Charles Statham, Erin Davie, and Marshall Gilkes. A road show can have glitches. This one involved the programs - they didn't arrive in time for opening night. Swing closes tonight. The production moves on to Austin, Texas for a March 19-24 engagement at the Bass Concert Hall.

MY FAIR LADY March 26 in El Paso, Texas at the Abraham Chavez Theatre. March 28-29 Wichita, Kansas in the Century II Concert Hall.

UNCLE BROADWAY Project George, LLC, presents their musical celebration of contemporary America seen through the eyes of a reincarnated George M. Cohan. Directed by John F. Cady. Performances to May 26. Royal George Theatre, Chicago, Ill.

THE KINGS OF KILBURN HIGH ROAD

Gabriel Byrne presenting production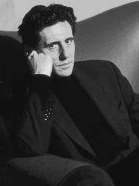 opens its US premiere tonight, St. Patrick's Day, at The Irish Arts Center in New York City.

Neal Jones, Artistic Director & Pauline Turley, Executive Director, Georganne Aldrich Heller, John Hunt and Gabriel Byrne, in association with Ireland's Red Kettle Theatre Company, present this creation by Irish Playwright Jimmy Murphy.

Directed by Jim Nolan, the production, recently completed a highly successful run at the Tricycle Theatre in London after a sold-out run in Dublin and tour of Ireland. It is part of a special international exchange by arrangement with Actors' Equity Association.

A black comedy set in present day London, and an examination of modern emigrants caught between two cultures, The Kings of Kilburn High Road tells the tale of five Irish men who reunite in a pub for the wake of their close friend.

The production stars Sean Lawlor, Eamonn Hunt, Brendan Conroy, Noel O'Donovan and Frank O'Sullivan. Sets are designed by Ben Hennessy with lighting by Jim Daly and costumes by Mona Manahan.

Located in the heart of Hell's Kitchen, The Irish Arts Center was founded in 1972 to celebrate the artistic expression of the Irish and Irish American Experience. For the last quarter century the IAC has brought all aspects of Irish culture theatre, music, dance, history, language, fiction, visual arts and film under one roof, making them accessible to people of all nationalities.


WHO'S WHERE


FLORENCE HENDERSON, BETTY GARRETT, GLORIA LORING AND ROBERTA LYNN have hit the road in a show called Fabulous Ladies of Song. On March 22 they are on stage at the Haugh Performing Arts Center Citrus College in Glendora, CA. March 23 they perform in Escondido, CA at the California Center. The gals can be enjoyed March 24 at the Orange Coast College and on March 25 the city is Palm Desert in the McCallum Theatre.

ANN HAMPTON CALLAWAY that multi-talented lady, does a two nighter Friday and Saturday March 23-24 Theater in The Park in Queens, NY.

JOHN TESH center stage at the Cerritos Center for the Performing Arts in Cerritos, CA on March 23.

LARRY GATLIN performs Saturday at the Sundome Center in Sun City West, AZ.

DAVID CASSIDY stars at the Turning Stone Casino this coming Saturday. Verona, NY

BARRY MANILOW opens Thursday at Foxwoods Casino in Mashantucket, CT for a four night stand.

JOHN PIZZARELLI can be enjoyed Tuesday and Wednesday in San Antonio, Texas at On The Riverfront. On Friday he is at the Coolidge Auditorium in Washington, D.C.

WYNTON MARSALIS SEPTET March 20, Hoyt Sherman Theater, Des Moines, Iowa. On March 21, the place is the Paramount Theatre in Cedar Rapids and on March 24 the group can be found at the Sioux City Orpheum in Sioux City, Iowa.

THE STATLER BROTHERS center stage March 21 at the Civic Center in Des Moines, Iowa, which was sold out almost the minute the tickets went on sale. On March 22 they perform at the Sioux City Orpheum in Sioux City. On March 23 the show is at the Adler Theatre in Davenport, Iowa. They close out the week, March 24, at the Paramount Theatre in Cedar Rapids, Iowa.

LEE GREENWOOD center stage March 22 at Lakeside Casino and Resort in Osceola, Iowa.

SARA EVANS in the spotlight Thursday at the Civic Center Arena in Peoria, IL. On Friday she is performing in the Van Andel Arena in Grand Rapids, Michigan.

NATALIE MERCHANT performs March 18 at the, Omaha Civic Music Hall, Omaha, Nebraska.

WAYNE NEWTON a two nighter March 22-23 at the Dover Downs Slots in Dover, DE.

JUDY KUHN stars in the Lincoln Center American Songbook series. Directed by Jeff Klitz. Two shows at 8 and 10 PM March 23 at the Stanley H. Kaplan Penthouse, NYC.

TONY BENNETT opens a three night engagement Friday at Caesars Atlantic City.

HUEY LEWIS AND THE NEWS open a three night gig Thursday at the Hilton Hotel, Las Vegas.

ROBIN WILLIAMS center stage tomorrow at the Fox Theatre in Atlanta, GA. On Wednesday he'll be pulling in the laughs at Constitution Hall in Washington, D.C.

LINDA EDER sings Friday at the University of Nevada, Las Vegas. On Saturday she can be enjoyed at the Orpheum Theatre in Phoenix, AZ.

THE KINGSTON TRIO sing their hits March 22-24 at the Suncoast in Las Vegas, NV.

MAUREEN MCGOVERN in concert: March 21-22 at Scullers Jazz Club in Boston, MA. On March 23 enjoy her performing Wall to Wall Richard Rodgers at Symphony Space, New York

MARY CLEERE HARAN performs The Memory of All That: Gershwin on Broadway and in Hollywood on March 22 in two shows at 8 and 10 PM. at the Stanley H. Kaplan Penthouse, Lincoln Center, NYC.

PETER, PAUL AND MARY center stage Thursday at the New Jersey Performing Arts Center, Friday they perform at the State Theatre in Easton, PA and Saturday star at the Patriots Theatre at War Memorial in Trenton, N.J.


FINAL OVATION


IRENE WORTH three-time Tony-winning actress died last Sunday of a stroke in a New York hospital. She was 85. Worth won her first Tony for best actress in 1965 for playing the title character in Edward Albee's Tiny Alice. Worth brought home her second Tony Award in 1976 for her performance in the revival of Tennessee Williams' Sweet Bird of Youth, appearing in the play opposite a young Christopher Walken. Her third Tony was awarded to her in 1991 in the featured-actress category, for her portrayal of the mother in Neil Simon's Pulitzer Prize-winning play Lost in Yonkers.

Born Harriet Abrams in Lincoln, Nebraska, Worth graduated from the University of California at Los Angeles. She made her Broadway debut in 1943 in The Two Mrs. Carrolls. Her last stage appearance was last September at the Almeida Theatre in London where she appeared with Paul Scofield in the two-character play, I Take Your Hand in Mine.

She is survived by a sister, Carol Johnson,a brother, Luke Evans, and a legion of fans.













Next Column: March 24, 2002
Copyright: March 17, 2002. All Rights Reserved. Reviews, Interviews, Commentary, Photographs or Graphics from any Broadway To Vegas (TM) columns may not be published, broadcast, rewritten, utilized as leads, or used in any manner without permission, compensation and/or credit.
Link to Main Page
---
Laura Deni



U.S. Postal Address: Post Office Box 60538, Las Vegas, NV 89160
CLICK HERE FOR COMMENT SECTION