! >
Broadway To Vegas
  
 SHOW REVIEWS CELEBRITY INTERVIEWS GOSSIP NEWS

| | |
| --- | --- |
| | |
PARTNERS & CRIME OLD TIME RADIO SERIES - - THE 2008 TONY RANDALL GRANT - - THE SONGS OF CAROL HALL - - SPAMALOT CELEBRATES ANNIVERSARY - - ELTON JOHN RETURNS TO CAESARS PALACE - - RABBIT IN AUCKLAND - - CRY-BABY BEGINS PREVIEWS - - NEW YORK STAGES FUNERAL FOR WINTER - - DONATE . . . Scroll Down


Copyright: March 16, 2008
By: Laura Deni

CLICK HERE FOR COMMENT SECTION
PARTNERS & CRIME BOOKSTORE STAGES OLD TIME MURDER MYSTERY RADIO SERIES


It's a hoot. WOW! Radio Murder Mystery located inside the Partners & Crime Bookstore in New York City. While some book stores may have a piano player and the large chains boast coffee bars, Partners & Crime Bookstore in Greenwich Village has the unique - a live, old time murder mystery radio show.

Just go through the secret entrance hidden in the bookcases and find yourself in a 1940s radio studio, where the actors, sound effects artist and organist recreate your favorite mystery radio plays. The password is fun.

Steven Viola who plays Sam Spade, spoke with Broadway To Vegas about this clever production.

"We have a group that performs the original scripts from old time radio shows. We try to keep it all mystery related. We do Sam Spade, Richard Diamond, Broadway is My Beat, The Shadow, Bulldog Drummond, Sherlock Holmes, and The Black Museum which was hosted by Orson Welles.

"It's a core group of actors - myself, Michael Johnson, Alan Dolderer, Rebecca Roe, DeLisa White is sound effects. Heather Edwards on keyboard."

"I'm Sam Spade. I'm also Pat Novak. Broadway Is My Beat is my favorite show."

Broadway Is My Beat, ran on CBS from February 27, 1949 to August 1, 1954. Anthony Ross portrayed Times Square Detective Danny Clover - a hardened New York City cop who worked homicide "from Times Square to Columbus Circle - the gaudiest, the most violent, the lonesomest mile in the world."



Before gaining fame on Dragnet Jack Webb starred as private detective Pat Novak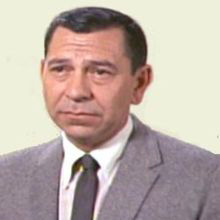 Pat Novak For Hire played on radio from 1949-1960. Pat Novak, played by Jack Webb, was a private detective working out of Pier 19, a waterfront office in San Francisco.

"We get the original scripts which are available from Old Time Radio," he reported. "Michael and myself have a large collection of tapes. We listen and see if there is something that we would really like to do and then we transcribe it."

"The most difficult part is finding good roles for actresses. We try to keep that in mind. A lot of the shows are male oriented. All of the private eyes are men. So we try to come up with episodes that have good women characters."

Series which featured women included;

The Adventures of Sam Spade, a radio series based loosely on the private detective character Sam Spade, created by writer Dashiell Hammett for The Maltese Falcon. The show ran for 13 episodes on ABC in 1946, for 157 episodes on CBS in 1946-1949, and finally for 51 episodes on NBC in 1949-1951. The series starred Howard Duff as Sam Spade and Lurene Tuttle as his secretary Effie



Dick Powell played Richard Diamond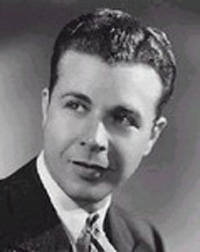 Dick Powell played Richard Diamond, Private Detective, ex-NYPD cop a happy-go-lucky, over-easy kind of private detective. Written by the young Blake Edwards, the 1949-1953 radio series "radio's singing gumshoe", an ex-OSS man turned New York City private detective who was tough when he needed to be, but tried to have a little fun while on the job. He often closed the show with a song to his uptown girlfriend, Helen, played by Virginia Gregg.

The Shadow series featured one of the most famous female characters - Margo Lane.

The title character was given the power to "cloud men's minds so they cannot see him". The Shadow's alter ego was Lamont Cranston, though fans knew otherwise that he was really Kent Allard. The radio Lamont was given a leading lady, named Margo Lane, played by Agnes Moorehead, who knew the true identity of The Shadow.

Many actors and actresses would assume the roles of The Shadow/Lamont Cranston, and Margo Lane over the years. The main ones were: Orson Welles (1937-1938), Bill Johnstone (1938-1943), John Archer (1944-1945), Bret Morrison (1943-1944, 1945-1954), Agnes Moorehead (1937-1940), Majorie Anderson (1940-1944), Grace Matthews (1946-1949), and Gertrude Warner (1949-1954). Other actors to play the roles included Kenny Delmar, Steve Courtleigh, Margot Stevenson, Margot Anderson, Jeanette Nolan, Marion Sharkley, Laura Mae Carpenter, and Lesley Woods.

The show ran for 21 seasons in total, and was broadcast across the United States and some parts of Canada via the Mutual Network.

Sound effects were to radio what special effects are to movies. Watching sound effects being performed can be a show in itself.

"Gun shots are the most popular sound effect," related Viola. "We're using balloons, so whenever you have a big gun fight you see the person going nuts hitting all of the balloons. The audience watches the sound effects. Some people you'll see sitting up front with their eyes closed and listening to it that way - getting the image of listening to it on the radio."

Since the six o'clock staging is encored at eight, there are patrons who attend both shows - one sitting with eyes closed and then repeat with gaze transfixed at the sound effects.

Then there are those commercials.

"We give a full show. It's about one hour and fifteen minutes. We do all of the period commercials - just straight from the radio script. Roma Wines, Wildroot Creme Oil. Ivory Soap. There are cigarette commercials. People love the cigarette commercials," he emphasized. "They are so funny. You hear 9 out of 10 doctors recommend the cigarette. It is a lot of fun."

"At Christmas time we do The Orson Welles Christmas Carol and also for Halloween we've done The War of the Worlds," Viola continued.

The venue for the radio re-enactments, Partners & Crime Bookstore, is the biggest mystery bookstore in Manhattan.

Unfortunately, specialized bookstores are on the decline.

"There are only two of us left," bemoaned Viola. "There used to be four. Unfortunately, the others have gone out of business. There is us and The Mysterious Bookstore downtown. One of the others was on the Upper East Side and one was on Upper West Side."

Is this You've Got Mail, where a big conglomerate is the demise of the neighborhood book store?

"No, they don't drive you out of business," Viola responded. "They do put a hurting on your business. But, it was mainly the rents, especially on the Upper West Side. I think they were tripling his rents. The Upper West Side has gotten to be really bad the past couple of years with rents. They are going really crazy up there."

"You have your core people who come in. It's the mystery fan that keeps you in business," Viola stressed.

The radio series takes place the first Saturday of every month with a 6 pm performance repeated at 8 pm. At $5.00 a ticket it's the best entertainment buy in The Big Apple. It's also fun. Tune in.



Broadway To Vegas is supported through advertising and donations. Priority consideration is given to interview suggestions, news, press releases, etc from paid supporters. However, no paid supporters control, alter, edit, or in any way manipulate the content of this site. Your donation is appreciated. We accept PAYPAL. Thank you for your interest.


THE MUSIC GOES ROUND AND ROUND


HALLWAYS: THE SONGS OF CAROL HALL is a CD out this week which spotlight her music. The first person ever to record one of Carol Hall's songs was the young Barbra Streisand. Subsequently, her songs were performed by such extraordinary singers as Tony Bennett, Barbara Cook, Margaret Whiting, Julie Wilson, Chita Rivera, Michael Feinstein, Mabel Mercer, Amanda McBroom, Lari White, Olivia Newton-John, Maureen McGovern, Miriam Makeba, RuPaul, David Campbell, Frederica von Stade, Kermit the Frog and Big Bird.

She's also one of the few songwriters to have a hit Broadway show. Her classic musical The Best Little Whorehouse in Texas entertained Broadway audiences for almost five years, received a Grammy nomination for its cast album, and became a popular film starring Burt Reynolds and Dolly Parton. Dolly's recording of Carol's song Hard Candy Christmas won an ASCAP Most Performed Country Song Award, and the film generated an Oscar nomination for Charles Durning, singing The Sidestep as the slippery Governor of Texas. A recent national tour of Whorehouse starring the entertainment legend Ann-Margret, prompted Hall to pen A Friend to Me.

For the 1977 duet album of Tony Bennett and Bill Evans, entitled Together Again, Hall co-wrote the number The Two Lonely People, which is performed on this CD by Laurel Massé. Besides songwriting, Hall's background includes singing in clubs and similar venues. Consequently, she is the vocalist on four of the tracks. Hallways features a few of her well known compositions and strongly spotlights her musical collaborations with Bill Evans, Steven Lutvak, Robert Burke, Lesley Gore and Tex Arnold. Missing are any numbers from Whorehouse. Hallways was co-produced by Tex Arnold, who was its musical director, responsible for the arrangements. Engineered by Bill Moss at NOLA Recording Studios, NYC.

Tracks include:

1. Hard Candy Christmas (performed by Carol Hall & Susannah Blinkoff).
2. It's Only A Broken Heart (performed by Sally Mayes)
3. Dublin In The Rain (performed by Farah Alvin)
4. Change In Me (performed by Johnny Rodgers)
5. This Is My Birthday (performed by Carol Hall & Rick Jensen)
6. Tattooed Boy In Memphis (performed by Amanda McBroom)
7. Hungry For You (performed by Lesley Gore)
8. Do You Know What I Mean (performed by Carol Woods and the Broadway Inspirational Voices)
9. Jenny Rebecca (performed by Bobby Gosh)
10. Nana (performed by Carol Hall)
11. The Two Lonely People (performed by Laurel Massé)
12. War On Christmas Day (performed by Scott Coulter, Tim Di Pasqua & Tom Andersen)
13. I'll Imagine You A Song (performed by Steven Lutvak)
14. My Circle of Friends (performed by Carol Hall)


OTHER PEOPLE'S MONEY


THE 2008 TONY RANDALL GRANT presented annually by the Tony Randall Theatrical Fund, will go to the Red Bull Theater for their upcoming production of Thomas Middleton's'Women Beware Women opening late 2008.

The Tony Randall Grant is a $100,000 award given annually to a Tri-State area non-profit Equity theatre company for the production of a classic play, an adaptation of a classic play or a work inspired by the classics.

A $10,000 grant will also be awarded to the Classic Theatre of Harlem for its production of Moliere's Tartuffe, opening off-Broadway this fall.

This year, the Theatrical Fund received over 45 proposals from area theater companies. The 2008 Tony Randall Grant beneficiary was selected from a finalist pool of 10 very deserving companies. The 2008 Tony Randall Grant Selection Committee Members included Jed Bernstein, Martha Clarke, John Guare, Doug Wright, Jack Klugman, Brian Murray, Laila Robins, and Gary Springer.

The Tony Randall Theatrical Fund was created to honor Tony's memory as a producer and performer in the classical theatre. "I strive to marry his sensibilities with the needs of the current theatre and our ever-evolving need to interpret the classics in a way that reaches a modern audience." states Heather Randall.



CRY-BABY by John Waters with a rockabilly score by David Javerbaum and Adam Schlesinger and a book by the Tony-Award winning Hairspray team of Thomas Meehan and Mark O'Donnell. Mark Brokaw directs the musical adaptation of the 1990 Waters film.

Set in 1950's Baltimore, everyone likes Ike, nobody likes communism, and Wade 'Cry-Baby' Walker is the coolest boy in town. He's a bad boy with a good cause - truth, justice, and the pursuit of rock 'n roll - and when he falls for a good girl who wants to be bad, her charm school world of bobby sox and barbershop quartets will never be the same. Wayward youth, juvenile delinquents, sexual repression, cool music, dirty lyrics and bizarre rejects.

James Snyder stars in the title role with Tony Award winner Harriet Harris as Mrs. Vernon-Williams. Also featured are Elizabeth Stanley as Allison, Carly Jibson as Pepper, Chester Gregory II as Dupree, Christopher J. Hanke as Baldwin, Alli Mauzey as Lenora and Richard Poe as Judge Stone.

Rounding out the cast are Cameron Adams, Ashley Amber, Courtney Balan, Nick Blaemire, Michael Buchanan, Andrew C. Call, Eric Christian, Colin Cunliffe, Lisa Gajda, Michael D. Jablonski, Laura Jordan, Brendan King, Lacey Kohl, Marty Lawson, Courtney Laine Mazza, Spencer Liff, Mayumi Miguel, Tory Ross, Eric Sciotto, Peter Matthew Smith, Allison Spratt, Charlie Sutton and Stacey Todd Holt.

The creative team features Rob Ashford (choreography), Lynne Shankel (music direction, incidental music and additional arrangements), Christopher Jahnke (orchestrations) and David Chase (dance arranger). The design team includes Scott Pask (scenic), Catherine Zuber (costume), Howell Binkley (lighting), Peter Hylenski (sound), Tom Watson (hair and wig) and Randy Houston Mercer (makeup). Rick Sordelet serves as fight director. Rolt Smith is stage manager.

Cry-Baby began preview performances March 15 at the Marquis Theatre and officially opens April 24.

SPAMALOT the Tony Award-winning musical will celebrate its third anniversary on Broadway March 18. The musical began previews at the Shubert Theatre Feb. 14, 2005, and officially opened March 17. The production made its world premiere at Chicago's Shubert Theatre Dec. 21, 2004-Jan. 23, 2005. The Broadway production currently features Jonathan Hadary, Hannah Waddingham, Clay Aiken, Christopher Sieber, Brad Oscar, Tom Deckman, Rick Holmes and David Hibbard. To celebrate the anniversary, producers have announced that, for a limited time, all triplets get in free when all three attend the show together.

DIRTY ROTTEN SCOUNDRELS with a book by Jeffrey Lane. David Yazbek is composer/lyricist. Directed by Philip Wm. McKinley. Choreographed by Vince Pesce. Musical Director is Ted Sperling.

Set on the glorious, glamorous Riviera, Dirty Rotten Scoundrel is a deliciously delightful comedy that follows two con artists as they take on the lifestyles of the rich and shameless - and end up with a lot more than they bargain for.

Starring Jamie Jackson as Lawrence Jameson, Doug Thompson as Freddy Benson, Jenny Gulley as Christine Colgate, Suzanne Sole as Muriel Eubanks and Jeff Essex as Andre Thibault.

Scenic Design by David Rockwell. Costumes by Gregg Barnes. Lighting design by Philip Watson. Sound design by Philip Watson.

Tuesday, March 18 - Sunday, March 23 at the Orpheum Theatre in Memphis, TN.

RABBIT It's Bella's birthday. Damn it to hell, she's twenty-nine. Her Dad is dying in hospital. Her ex-boyfriend is a psychological bully. None of her closest friends really know each other, but she's decided to herd them all down to her local for a party. Things are going badly enough, and then an old flame joins the fray.

The guests at the birthday party are intelligent, successful and deeply dissatisfied. They engage in a battle of the sexes while at other times turn and corrode against one another. Bella and company seem almost caustic about taking their younger years for granted. The play explores the happiness we have when we are young and which, as we grow older, often eludes us.

Oliver Driver returns once again at the helm as director with Claire Chitham, Peter Elliot, Dean O'Gorman, Jodie Rimmer, Edwin Right and Madeleine Sami, who picked up Metro magazine's Best Actress award for 2007.

Presented March 21-April 12 by Silo Theatre at Herald Theatre in Auckland, New Zealand.

A LITTLE NIGHT MUSIC by Stephen Sondheim. Stephen Sondheim and Hugh Wheeler.Directed by Mark Lamos.

The production stars Polly Bergen as Madame Armfeldt and Barbara Walsh as Desirée, Stephen Bogardus as Fredrik Egerman and Maxwell Caulfield as Count Carl-Magnus Malcolm.

Also featured are; Julia Osborne (Anne), Kate Baldwin (Charlotte), Josh Young (Henrik), Sarah Uriarte Berry (Petra), Jonathan C. Kaplan (Frid), Mattie Hawkinson (Fredrika), Whit Baldwin (Mr. Lindquist), Jacque Carnahan (Mrs. Anderssen), Amy Justman (Mrs. Nordstrom), Alison Mahoney (Mrs. Segstrom), and Joe Paparella (Mr. Erlanson).

The musical features the Sondheim standard Send in the Clowns, as well as Every Day a Little Death, The Miller's Son and A Weekend in the Country.

The creative team includes choreographer Chase Brock, music director/arranger Wayne Barker, scenic designer Riccardo Hernández, costume designer Candice Donnelly, lighting designer Robert Wierzel and sound designer Scott Stauffer.

Officially opens March 19 at the Centerstage Theatre in Baltimore, MD.

ELTON JOHN returns to Caesars Palace in Las Vegas on March 19. his The Red Piano engagement plays through April 6.

SHE LOVES YOU! described as the 'truest and most authentic Beatles musical tribute ever' promising that this experience is unique from all other tribute bands of today. The four look-a-like and sound-exactly-like-the Beatles dressed in vintage head-to-toe costuming represent every phase from their era. Performing nearly two hours of historic Beatles music, each performance includes I Want to Hold Your Hand, Please Please Me, All My Lovin,' I Saw Her Standing There, Ticket to Ride, A Hard Day's Night, Roll Over Beethoven, Can't Buy Me Love, Help!, Sgt. Pepper's Lonely Hearts Club Band, With a Little Help From My Friends, We All Live in a Yellow Submarine, Let It Be, Hey Jude, Get Back, Twist & Shout, and She Loves You plus others.

She Loves You! guides the audience through the screamingly frantic and intense evolution of the musical success and lives of The Beatles from their historic 1964 US debut on the Ed Sullivan Show to the early 1970s. The cast features Alan LeBoeuf, who played the role of Paul McCartney for two years in Broadway's Beatlemania, David Leon, who played John Lennon in Broadway's Beatlemania as well as the feature motion picture, Beatlemania, John Brosnan who has extensive experience playing all the eras of George Harrison's career plus Carmine Grippo who has appeared as Ringo Starr in Beatles shows and concerts throughout the United States.

She Loves You! will play Bridgeport's Downtown Cabaret Theatre from March 21 through April 13. Bridgeport, Connecticut.


| | | |
| --- | --- | --- |
| | | |
WHO'S WHERE


THE SMASHING PUMPKINS The American rockers will play the Wellington New Zealand TSB Arena on March 20, before heading to Vector Arena on March 22 and then down to Christchurch's Westpac Arena on March 24. It's been 12 years between visits for the Chicago-based band, who reformed two years ago, following their 2000 split.

THE IRISH ROVERS This group has enamored and delighted audiences with their exciting stage show since 1964 and continues to deliver outstanding performances all around the country brings their toe tapping songs to The Stamford Center for the Arts on March 20. Stamford, CT.

ALANIS MORISSETTE performs Monday, March 17 at the Cricket Pavilion in Phoenix. On Tuesday she is in Las Vegas starring at the Palms Hotel.

CELTIC WOMAN perform Monday, March 17 at Mellon Arena in Pittsburgh. Thursday the show is at the Wachovia Arena in Wilkes-Barre, PA. Friday the performance is at the Verizon Wireless Arena in Manchester, NH. On Saturday they can be found at the Chevrolet Theatre in Wallingford, CT.

MANDY PATINKIN performs in concert at the Brooklyn Center for the Performing Arts, March 15.

FERGIE performs at the Mandalay Bay Events Center in Las Vegas on March 22.

VAN MORRISON continues his European tour with a show Friday, March 21 at the New Theatre in Oxford, England. Saturday's performance is at Colston Hall in Bristol.

BON JOVI in a two night stand March 18-19 at the Xcel Energy Center in Saint Paul, MN.

MORT SAHL lauded for his unique brand of political satire, Mort Sahl was the first humorist on the cover of Time magazine. He was the first humorist to address the National Press Club. Mort Sahl was the first humorist to perform colleges, doing an average of 200 appearances ever year. He was the first non-musician to win a Grammy Award. This election year provides potent material for the comedian's wry observations. Check him out March 22 at B.B. King's Blues Club in NYC.




PIFFLE AND PROFUNDITIES


SPRING IN TIMES SQUARE The five-member jazz ensemble, Kalaparush and The Light, will be leading a New Orleans-style funeral procession through the streets of New York's Times Square on March 20.

The R.I.P. is to bid farewell to Winter and welcome Spring.

Sponsored by the Times Square Alliance the event is free to the public.

Next Column: March 23, 2008
Copyright: March 16, 2008. All Rights Reserved. Reviews, Interviews, Commentary, Photographs or Graphics from any Broadway To Vegas (TM) columns may not be published, broadcast, rewritten, utilized as leads, or used in any manner without permission, compensation and/or credit.
Link to Main Page
---
Laura Deni


CLICK HERE FOR COMMENT SECTION