! >
Broadway To Vegas
  
  REVIEWS INTERVIEWS COMMENTARY NEWS

| | |
| --- | --- |
| | |
DEATHS OF RUTHIE ANN MILES AND LAUREN LEW'S CHILDREN AVOIDABLE - -RECORDING ACADEMY'S TASK FORCE ON INCLUSION ANNOUNCES HEAD - - FRANKENSTEIN, THE FIRST TWO HUNDRED YEARS - - WOOLLY MAMMOTH THEATRE NAMES NEW ARTISTIC DIRECTOR - - GUESS WHO'S COMING TO DINNER - - THE 2018 WINDHAM-CAMPBELL PRIZES ANNOUNCED - - BARMY BRITAIN - - MY FAIR LADY RETURNS TO BROADWAY - - DONATE . . . Scroll Down





Copyright: March 11, 2018
By: Laura Deni
CLICK HERE FOR COMMENT SECTION


TWO CHILDREN DEAD. WOULD BETTER MEDICAL VIGILANCE AND LEGAL DILIGENCE HAVE SAVED THESE LIVES?
Ruthie Ann Miles and her daughter Abigail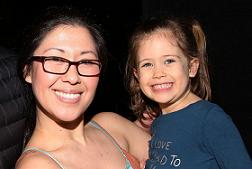 Why was Dorothy Bruns permitted to drive?

She knew she suffered from seizures. She knew she has multiple sclerosis, which can increase the chances for a person to suffer from seizures. She knew she was taking medication. So did her doctors.

Two children are dead. They didn't need to die.

Bruns has a history of seizure episodes including one while driving a car two months ago, as reported by the NY Post. Bruns was prescribed seizure medication.

Last Monday, March 5, 2018, Tony Award winning actress Ruthie Ann Miles, along with her 4-year-old daughter Abigail Blumstein, and best friend Lauren Lew, and her 20-month-old son Josh, had left a church event at a nearby community center and headed home on a bus. Getting off at their Brooklyn stop, they were crossing the street in a crosswalk, Lauren pushing her son in his stroller. Everything seemed perfect, although Lauren and her husband have been apartment hunting, as they have to move as their current lease is up.

Ruthie Ann and Lauren both have ties to Hawaii and have been friends for years. In her Tony Award acceptance speech Lew was among those Miles thanked.

It was a crisp winter day and neither women had any reason to think that their lives were about to be horrifically changed - forever.

Security video shows that suddenly, without warning Dorothy Bruns behind the wheel of a white Volvo, almost stopped at the light before creeping into the intersection and then accelerating into the victims on Fifth Ave. and Ninth St. and plowed into the foursome.

Abigail was run over and killed. Josh and his stroller were dragged 350 feet by the car, which made no attempt to stop. Pronounced dead at the scene, both mothers had watched in horror as their children were run over. Injured themselves, both mothers attempted to revive their dead children.

A 46-year-old unidentified man, was also hit by the car and hospitalized. Two other people were reported to have had minor injuries.

Ruthie Ann, 34, who is seven months pregnant, was admitted in critical but stable condition into the intensive care unit at Brooklyn Methodist Hospital. She remained in ICU until Thursday. Her entire family is grateful that her unborn child wasn't injured. Lauren was admitted in stable condition.



Ruthie Ann Miles performing in The King and I.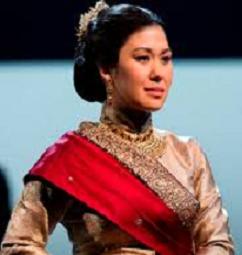 On Friday the NY Post quoted a close family friend stating that Miles would remain in the hospital until her baby is born. Presumably the same source told the post that Miles is neither "OK - not physically, not emotionally."

Ruthie Ann Miles won the 2015 Tony Award for Best Featured Actress in a Musical for her powerful and show stopping performance as Lady Thiang in The King and I. She also took home the Outer Critics Circle award in the same category.

The King and I is set to open in June with performances at least through September 8 at the London Palladium with the Broadway stars - Kelli O'Hara, Ken Watanabe and Ruthie Ann reprising their roles.

Greg Zane, associate choreographer for The King and I, told hawaiiannewsnow that Ruthie Ann "was so excited to be going to London and having her family there and to have the new baby there with them."

Now her "family" will be missing a member.

Last month Ruthie Ann appeared as Svetlana Sergievsky in a limited run of a new production of the musical Chess at the Kennedy Center in Washington, D.C.



Lauren Lew and her son Josh.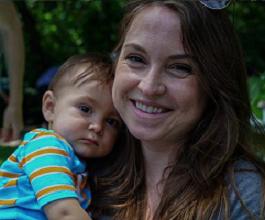 The Lew Family, Lauren, Charles, Joshua and baby brother, six-month-old Samuel - who was at home taking his nap - have been living in Brooklyn while Dr. Lew completes his residency. Neither Lauren nor Charles have family in the area. After being informed of the death of their grandson, her father Hawaii resident William Durston flew in and expressed serious concern about the physical and mental state of his daughter. Charles' parents also arrived and immediately visited the memorial.

The Lew family isn't celebrity with millions of worldwide fans and a powerful support system.

Dr. Lew who works at Brooklyn Hospital Center is a resident who hails from Seattle. He received his undergraduate degree from the University of Washington and medical degree from Chicago Medical School. He is specializing in emergency medicine.

Charles Lew now has a lifelong burden which few next of kin are ever forced to carry. He's an emergency room physician. He can't let his own loss affect his attitude towards, nor treatment of, his patients. Every time a child is brought in having been in an auto crash, memories will surge. Every time a parent is upset over their injured child - at least their child will heal. He's one of the few who could say ' I know how you feel' to a parent standing over their dead child's body which he couldn't save. Yet, he can't confide, complain, commiserate or cry in front of his patients. He has an ongoing occupational responsibility others don't, and few could even begin to comprehend.

His patients won't suffer. He'll tend to them. He knows he's required to hide his heartache.

Does the responsibility for Bruns being behind the wheel lie with the medical community?



Lauren and Charles Lew with their sons visiting family in Hawaii.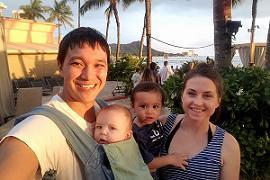 Why did her health care professionals permit her to drive?

Bruns suffered two strokes while hospitalized recently, and her landlord told the press that Bruns had a stent inserted due to her heart issues before she moved out two months ago.

Bruns told first responders that she suffers from multiple sclerosis, heart issues and seizures. Police reported that she appeared very disoriented.

She should have been driving based on a signed medical release giving her permission. The minute she was hospitalized for a stroke or exhibited serious heart issues, she should have been required to stop driving - at least until she was given a clean bill of health and - again - would have returned to the wheel based upon medical authorization.

According to experts: In the U.S., 700,000 licensed drivers have seizures. All states allow people with illness which can cause seizures to drive. Each state has its own regulations, and they can vary greatly. In all cases, people with medical issues must report their condition to their state's DMV. Seizures are unpredictable, and even a small one at the wrong time can lead to an injury or death. In most states, you must be seizure-free for anywhere from 6 months to a year in order to drive.

According to the NY DMV/ gov: All drivers currently receiving treatment or taking medication for any condition which causes unconsciousness or unawareness such as convulsive disorder, epilepsy, fainting or dizzy spells, or heart ailment must submit a Physicians Statement for Medical Review, which requires a medical exam within 120 days of the person signing the document.

Question #7 states: "To the best of your knowledge have any of the patient's episode(s)/incident(s) resulted in a motor vehicular accident(s) and/or incident(s)?

Question #10 requires the physician to authorize (or not) the patient to drive. The physician has three options:
1) the patient's condition may affect the safe operation of a motor vehicle, and the patient should be evaluated by the Department of Motor Vehicles.
2) the patient's condition prevents the safe operation of a motor vehicle and driving privileges should be suspended
3) the patient's condition will not interfere with the safe driving of a vehicle.

The document may be signed by a physician, physician's assistant or a nurse practitioner.

Who signed off on Bruns and when?

She knew her conditions could hamper her ability to safely operate a motor vehicle, eliminating her use of the "sudden medical emergency defense," which can relieve a driver from liability if they suffer an unforeseen medical emergency that causes a car accident. The rationale for this is that a person who suffers a sudden medical emergency has not acted negligently and therefore should not be held responsible for an accident caused by something that was beyond their control, and which they couldn't have foreseen.

According to NOLA - states come down a little differently on the requirements, but a driver who claims to have suffered a sudden medical emergency usually has the burden of proof to show the following:

that he or she suddenly lost consciousness before the accident occurred
that the loss of consciousness caused the driver to lose control of the vehicle, and
that the loss of consciousness was caused by an unforeseeable medical emergency.

There are also questions of foresee ability when determining whether the sudden medial emergency defense applies to a certain car accident scenario - such as - a driver who suffers a sudden drop in blood pressure and blacks out with no history of syncopal episodes will likely be able to successfully assert the defense.

On the other hand, the defense would be unsuccessful when the at-fault driver is - as an example - a diabetic who failed to eat all day and then passed out behind the wheel due to low blood sugar. In these situations, it would likely be deemed reasonably foreseeable that the driver could suffer medical emergencies while driving, meaning they could be found negligent in connection with any resulting accident.

A 2009 report issued by the National Highway Traffic Safety Administration stated: The medical condition that precipitates such a crash usually is not a mystery. Drivers who suffered seizures, blackouts or medical related issues at the wheel "were usually well aware of the medical condition associated with the crash."

Why was Dorothy Bruns permitted to drive?

Research studies emphasis that health more than age affects a person's ability to drive.

In the September 2000 issue of The Journal of General Internal Medicine an article entitled Reporting by Physicians of Impaired Drivers and Potentially Impaired Drivers was authored by Jeffrey T Berger, MD, Fred Rosner, MD, Pieter Kark, MD, Allen J Bennett, MD, and for the Committee on Bioethical Issues of the Medical Society of the State of New York.

In part, the report stated: "Medical conditions that compromise driving safety remain an important concern for health professionals. Physicians may be in a conflicting role of advocating for patients and simultaneously protecting public safety, although these concerns are not necessarily dichotomous. . . The physicians' role often is pivotal in determining physical and mental conditions which may impair a patient's ability to drive. In some situations, physicians have an ethical obligation to the safety and welfare of the community to report such disabilities to the authorities. However, this obligation must be in proportion to actual and relative risk and, in order to be just, must cover all disabilities that convey similar public risk. Furthermore, this disclosure must lead to concrete actions in the interest of public safety. Otherwise, the breach of patient confidentiality by physician cannot be justified ethically."

The report continued: "Driving restrictions for people with seizure disorders are designed to protect the public safety but may interfere with personal freedom and livelihood. . . To avoid loss of driving privileges, patients may choose not to report seizures to their physician or to the DMV. . . Seizure disorders are disproportionately reported compared with other similarly disabling neurologic conditions. . . Physicians are not well prepared to evaluate for patient suitability to drive."

The report stated: "For a number of reasons, physicians should be restrained in reporting to authorities drivers with a mild or moderate increase in driving risk. First, this degree of added risk is on the same order as other conditions where reporting is not considered professionally or legally appropriate, e.g., benzodiazapine use. Second, the burdens of loss of driving privilege may be out of proportion to threat to personal and public safety. Third, physician-as-policer is of questionable long-term, net benefit to patients. Patients may avoid health services in these circumstances. This avoidance would limit physicians' effectiveness in caring for such patients and, by corollary, preclude physician involvement in driver safety."

Also stated in the report: "Virtually all states have established policies for the identification of drivers with physical or mental impairments. The majority of states provide only for voluntary physician reporting. A few states have mandatory reporting laws. For example, Delaware, New Jersey, and Nevada require reporting for epilepsy. California and Utah also mandate reporting of dementia and other cognitive impairments. Failure to report may lead to physician liability if the patient as a driver is involved in an automobile accident. In California, it may also be grounds for disciplinary action by the State Medical Board.

"New York is a state that offers no statutory imperative for physicians to report a suspected impaired driver to the authorities. Generally, physicians may not divulge medical information about their patients to others without patient consent.

"The Committee on Bioethical Issues of the Medical Society of the State of New York discussed at length the topic of physician's responsibilities in caring for impaired drivers. The Committee reaffirms that the primary advocacy of the physician should be towards the patient, and holds that the duty of confidentiality is important but not absolute. The physician has a moral obligation to report information that might seriously and directly impact on the patient's or public's safety, that generally, reporting should be voluntary and not compulsory, that the physician should be immune from civil or criminal penalties as a result of the reporting (or nonreporting), provided the physician acts in good faith and without malice. Physicians and other health care professionals must be included in any regulatory process where medical criteria are employed and clinical information is interpreted."

New York isn't the only state which winks at impaired drivers who manage to get away with it.

Only 12 percent of the states - California, Delaware, Nevada, New Jersey, Oregon, and Pennsylvania - require physicians to notify DMV of patients that they deem physically unable to drive, or who have a neurocognitive disorder.

50% of the remaining states (not including states listed above), encourage or allow physician reporting, but do not make it mandatory. Those states are: Alabama, Arizona, Arkansas, Colorado, Connecticut, Florida, Georgia, Idaho, Iowa, Illinois, Kentucky, Maine, Maryland, Michigan, Minnesota, Montana, Nebraska, New Hampshire, New Mexico, North Carolina, North Dakota, Rhode Island, West Virginia, Wisconsin, and Wyoming.

If the medical community has an escape hatch, then why didn't law enforcement act on Bruns' driving record?

"We believe that she had a seizure," said Brooklyn District Attorney Eric Gonzalez. "It's a real tragedy, but we have to make sure that this woman should have been driving in the first place."

A day after the two children were mowed down, Bruns' drivers license was suspended.

City Councilman Brad Lander of Park Slope commenting on Twitter referenced Bruns' driving record in what he called the too-late decision to yank her driving privileges.

Records indicate that her car - caught on surveillance video - was cited on four previous occasions for running red lights and another four for speeding through a school zone from July 2016 to October 2017. She paid $1,145 in fines - and still owes $120.69.

After the second speeding through a school zone fine, why didn't officials visit the address registered for the car and talk to the car's owner?

"One small step that should have happened many months ago," tweeted Lander referring to her license suspension. "But glad it's done. We also have work to do to make sure that people with abhorrent driver's records like this have their licenses taken away before they can kill our kids."

Last Wednesday New York City Mayor Bill de Blasio called for the Bruns' arrest.

"This should never have happened. She should never have been allowed to be driving a car after what we know about these other violations," the mayor declared during a briefing at police headquarters.

NYPD officials have stated they've requested the medical records and phone records of Bruns.

Why was Dorothy Bruns permitted to drive?

Apparently the New York DMV subscribes to the theory that first the police have to be involved.

In the DMV section on Police Accident/Crash Reports there is an answer to the theoretical question: What happens if a police officer reports my medical condition caused an accident?

DMV's Medical Review Unit will be notified if a police accident report indicates a motor vehicle accident may have been caused by any of these conditions

loss of consciousness
falling asleep
fatigue or drowsiness
illness
prescription medication
physical or mental disability

"If DMV receives a police accident report indicating one of these conditions caused an accident, you may be asked to provide medical documentation. If you do not provide the documentation, your driver license can be suspended until you comply. You may also need to go to an evaluation interview or take a eye, written or road test. If you do not pass these tests, your driver license can be suspended or revoked."

In New York - specific standard driver license renewal instructions are:

License renewed: Every 5 years for initial renewal; subsequent renewals every 8 years.
Renewal conditions: In person or via Internet or mail.
No matter how a license is renewed, if the driver has or has been treated for certain medical conditions, such as hearing impairment, heart ailment, lost use of a limb or eye, convulsive disorder, or any condition that causes unconsciousness, he or she must submit a medical form that can be either mailed or shown in person.

Medically, the onus is on the driver.

Dorothy Bruns decided to drive a car.

Two children are dead.

Two GoFundMe accounts have been created to assist both Blumenstein and Lew.
Those interested in making a donation may visit:
https://www.gofundme.com/ruthie-ann-miles-fund
https://www.gofundme.com/lauren-amp-charles-lew.






E-Book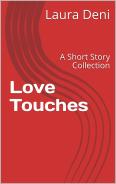 Soft back Book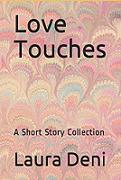 Broadway To Vegas is supported through advertising and donations. Priority consideration is given to interview suggestions, news, press releases, etc from paid supporters. However, no paid supporters control, alter, edit, or in any way manipulate the content of this site. Your donation is appreciated. We accept PAYPAL. Thank you for your interest.



E-Book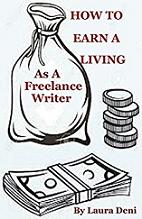 Soft back Book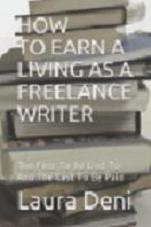 This is not your typical, totally boring textbook.

In the pages of How To Earn A Living As A Freelance Writer (the first to be lied to and the last to be paid) you'll find sex, celebrities, violence, threats, unethical editors, scummy managers and lawyers, treacherous press agents, sex discrimination; as well as a how-to for earning money by writing down words.





ART AND ABOUT


BARMY BRITAIN a family stage show which is part of the Horrible Histories franchise. It is co-written by Terry Deary, Neal Foster & Ciaran McConville, directed by Neal Foster, and produced by The Birmingham Stage Company.

We all want to meet people from history. The trouble is everyone is dead! So it's time to prepare yourselves for exclusive, free one-hour performances of Horrible Histories featuring more of your favorite characters from Britian's "barmy past."

This brand new compilation show includes a special new scene featuring wordy Will Shakespeare. Find out why the Romans were revolting. Could you survive the vicious Vikings? Can evil Elizabeth entertain England? Would you party with the Puritans? Clap along with crazy King Charles. Vomit with the vile Victorians and prepare to do battle in the frightful First World War! It's history with the nasty bits left in!

Sunday, March 18, 2018 part of OpenFest Weekend at the Museum of London in London, England.

THE TOLEDO MUSEUM OF ART (TMA) has promoted two long-serving staff members to new positions in the collections and curatorial departments. In December 2017 Andrea Gardner was named director of collections, and Halona Norton Westbrook was appointed director of curatorial affairs in January 2018.

Norton-Westbrook received her Ph.D. in museology and art history from the University of Manchester in the U.K., master's degree in art history from the Courtauld Institute of Art at the University of London and B.A. in American history and studio art from Mills College in Oakland, California. She joined the TMA staff as Andrew W. Mellon Fellow in August 2013. The fellowship aims to mentor the next generation of museum leaders by engaging them in curatorial work and special projects in the Museum director's office.

As director of curatorial affairs, Norton-Westbrook is charged with developing and framing the Museum's curatorial initiatives and shepherding the 2020 gallery plan in concert with the Museum's recently unveiled master plan. In addition, Norton-Westbrook continues to provide strategic direction to the curatorial, exhibitions, conservation and publication teams, and has primary curatorial responsibility for the Museum's extensive collection of modern and contemporary art.

Gardner holds a B.A. in classics and Latin from Franklin and Marshall College in Lancaster, Pennsylvania, and a master's degree in ancient art history from the University of Texas at Austin. In her role as director of collections at TMA she leads the logistical support operations of the care and display of the Museum's collections.






E-Book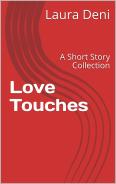 Soft back Book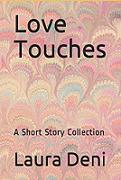 SWEET CHARITY


54 SINGS BABY: THE MUSICAL will star Tony nominee Marc Kudish in the role of Alan and Antoine L. Smith will appear as Nick. Carolee Carmello as Arlene, Kenita Miller as Pam, and Charlotte Maltby and Charles Franklin as Lizzie and Danny, respectively.

The ensemble will feature Arjana Andris, Jorge Barranco, Marc Koeck, Scott Mikita, Jenna Pasqua, and Rebecca Spigelman.

The show's original director and lyricist, Richard Maltby Jr will helm the event March 18, 2018 at Feinsteins/54 Below in New York City.

Baby which was nominated for the 1984 Best Musical Tony Award, has music by David Shire, lyrics by Richard Maltby, Jr. and a book by Sybille Pearson.

Baby tells the story of three couples on a university campus dealing with the painful, rewarding and agonizingly funny consequences of the universal experience of pregnancy and upcoming parenthood. There are the college students, barely at the beginning of their adult lives; the thirty-somethings, having trouble conceiving but determined to try; and the middle-aged parents, looking forward to seeing their last child graduate from college... when a night of unexpected passion lands them back where they started.

A portion of the proceeds will benefit Planned Parenthood.

Producer Robert W. Schneider said, "We are so proud of the incredible work that Planned Parenthood has accomplished and we wanted to do our small part to demonstrate our support for their services. I am very happy that Mr. Maltby, Mr. Shire, and Ms. Pearson have enthusiastically agreed. Baby is a favorite amongst many in the community and I am eagerly looking forward to bringing it back to New York audiences on March 18th."

THE ELTON JOHN AIDS FOUNDATION'S 26th ANNUAL ACADEMY AWARDS VIEWING PARTY raised $5.9 million for the global effort to end AIDS.

This year, Presenting Sponsor BVLGARI brought illusionist David Jarre, a BVLGARI Ambassador, to astound guests with his special brand of magic during the course of the evening. Co-Sponsor BBVA Compass made it possible for the world-renowned Roca Brothers of the Michelin three-star restaurant El Celler de Can Roca in Girona, Spain, to design and prepare the magnificent gala dinner enjoyed by guests as they viewed the 90th Academy Awards telecast. The dinner was followed by a lively auction conducted by Alexander Gilkes of Paddle8, and then the ground-breaking new band Greta Van Fleet took the stage for an exciting performance.

GATE THEATRE GALA Come and join theatre's most exciting talent for a riotous party, emceed by Vikki Stone, and with special performances curated by Artistic Director Ellen McDougall.

The Gate Theatre Gala raises funds to help them "develop ground-breaking international theatre with the most cutting-edge artists. It will also ensure that we keep ticket prices low and affordable for all, and enable us to develop more projects with our local community."

Thursday, March 15, at The Gate in London.



SPREADING THE WORD


TINA TCHEN

Tina Tchen. Photo: whitehouse.gov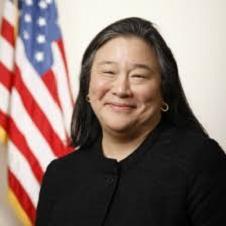 chief of staff to former first lady Michelle Obama, has been announced as the chair of the Recording Academy's task force to examine issues of inclusion and diversity within the Academy and the broader music community. As part of its charter, the task force will identify the various barriers and unconscious biases faced by underrepresented communities throughout the music industry and, specifically, across Recording Academy operations and policies. In an effort to determine pathways toward greater parity at every level of the organization, the task force will look specifically at Recording Academy governance, hiring and promotion practices, membership, awards, and telecast.

"The music industry faces numerous challenges - from combating long-held biases to making sure women are represented and respected within the community," said Tchen. "This task force is an important initial step by the Recording Academy to demonstrate its commitment to tackling these challenges in a comprehensive way. I am honored to partner with them in this effort and look forward to working with members of the task force as we look to make the music industry a diverse and inclusive community for all."

Tchen currently heads the Chicago office of the Buckley Sandler LLP law firm, where she is a partner and leader in advising companies on gender inequity, sexual harassment, and lack of diversity. During her tenure in the White House, Tchen was the executive director of the White House Council on Women and Girls, established by President Barack Obama to ensure that the needs of women and girls would be accounted for in the development of all government agency policies and programs.

THE DUCHESS OF GLOUCESTER President of the Royal Academy of Music will attend the opening of the new Theatre at the Royal Academy of Music in London on Wednesday, March 14.

The new theatre is called "an outstanding and versatile venue for cutting-edge performance and recording."

"Architect Ian Ritchie has brilliantly reimagined the existing space: reshaping the auditorium, creating a new balcony, improving sight lines and increasing the overall seating capacity by 40%. The design delivers state-of-the-art stage and recording facilities in an adaptable theatre suitable for all forms of classical and contemporary opera and musical theatre productions," according to the Academy.

"The new theatre complex also provides a 100-seat roof-top recital hall, significant improvements to back and front of house facilities and full accessibility." The Royal Academy of Music in London, England, is the oldest conservatoire in the UK, founded in 1822 and receiving its Royal Charter in 1830. It is one of the leading conservatoires in the world training nearly 700 students from over 50 countries in over 20 musical disciplines.

Auditions for Musical Theatre MA 2018-2019 will be held April 3-9 in London.

MONDAY, MARCH 12 is Napping Day. Wednesday, March 14 is Pi Day, and Steak and BJ Day and National Potato Chip Day. Thursday, March 15 is that dreaded Ides of March as is the ideal National Goof Off Day and National Peanut Lovers' Day.. March 16 is National Artichoke Heart Day while March 17 is, logically, Eat Like an Irishman Day. Next Sunday, Sunday, March 18, is National Sloppy Joe Day.






E-Book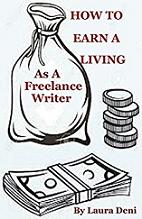 Soft back Book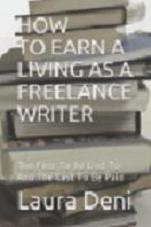 This is not your typical, totally boring textbook.

In the pages of How To Earn A Living As A Freelance Writer (the first to be lied to and the last to be paid) you'll find sex, celebrities, violence, threats, unethical editors, scummy managers and lawyers, treacherous press agents, sex discrimination; as well as a how-to for earning money by writing down words.






E-Book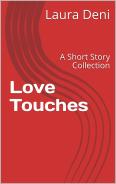 Soft back Book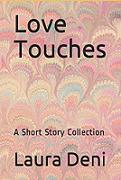 THE 2018 WINDHAM-CAMPBELL PRIZES have been announced by Yale University.

The winners, who will each receive $165,000 to honor their literary achievement or promise, are poets Lorna Goodison of Jamaica and Cathy Park Hong of the United States; fiction writers John Keene of the United States and Jennifer Nansubuga Makumbi of Uganda and the United Kingdom; nonfiction writers Sarah Bakewell and Olivia Laing, both of the United Kingdom; and playwrights Lucas Hnath and Suzan-Lori Parks, both of the United States.

Established in 2013 by writer Donald Windham in memory of his partner, Sandy M. Campbell, the annual awards are administered by Yale's Beinecke Rare Book & Manuscript Library and are given to English-language writers from any country to allow them to focus on their work without financial concerns. Fifty-one writers from fourteen countries have received the prize since its inception.

The winners are nominated confidentially and judged anonymously. Previous winners include poets Carolyn Forché and Ali Cobby Eckermann, fiction writers C. E. Morgan and Teju Cole, and nonfiction writers Maya Jasanoff and Hilton Als. This year's awards will be conferred at the Windham-Campbell Festival, held from September 12 to September 14 on the Yale University campus.

WOOLLY MAMMOTH TEATRE IN WASHINGTON, DC is selected Maria Manuela Goyanes as their next artistic director. She assumes the position in September after 14 years on the staff of The Public Theater in New York, where she's currently serving as the Director of Producing and Artistic Planning. She oversees the day-to-day execution of a full slate of plays and musicals at the Public's five-theater venue at Astor Place, as well as the Delacorte Theater for Shakespeare in the Park. In addition, she spearheads the season planning process as well as the planning and integration of The Public's many artistic programs, including the Under the Radar Festival, Public Works, and special offerings in Joe's Pub.

For six years before she assumed her current position, she worked as an Associate Producer, managing some of The Public's most celebrated productions, including Hamilton by Lin-Manuel Miranda, Josephine & I by Cush Jumbo, Straight White Men by Young Jean Lee, Barbeque by Woolly company member Robert O'Hara, and Here Lies Love by David Byrne and Fatboy Slim, among others, as well as the Public Works' productions of The Tempest, The Winter's Tale, The Odyssey, and Twelfth Night.

In announcing her hire the venue posted: "As a member of the faculties of both Julliard and NYU, a board member of the National Alliance for Musical Theatre, the former Executive Producer of the 13P playwrights collective, and the former Co-Chair of the Soho Rep Writer/Director Lab, she's a deeply experienced innovator who will build on Woolly's legacy."



GUESS WHO'S COMING TO DINNER by Todd Kreidler, based on the screenplay Guess Who's coming To Dinner.

Directed by Marti Lyons with associate director Wardell Julius Clark.

Matt and Christina Drayton live a modern, white upper-class life in 1960s San Francisco, but their comfortable life is muddled when daughter Joey returns home with John Prentice, a black physician whom she has known for ten days and intends to marry. Suddenly, their longtime progressive values are challenged; Matt and Christina find themselves facing difficult personal questions about the future of their daughter and their family. And unfortunately for the Draytons, Joey and John aren't their only surprise guests coming to dinner.

The cast includes: Sydney Charles, Bryce Gangel, Michael Aaron Pogue, Jacqueline Williams, Dexter Zollicoffer, John Judd, Mary Beth Fisher, Rachel Sledd and Dan Waller

Scenic design by Scott Davis. Costume design by Samantha C. Jones. Lighting design by Paul Toben. Sound designers Andre Pluess. and Christopher M. LaPorte.

March 15, 2018 - April 15, 2018 at The Court Theater in Chicago, which is the professional theatre of the University of Chicago.

MY FAIR LADY Alan Jay Lerner Book and Lyrics. Frederick Loewe Music. based upon George Bernard Shaw's play, Pygmalion and the motion picture produced by Gabriel PascalProducer of the motion picture, Pygmalion.

Ted Sperling serves as Music Direction.

Christopher Gattelli choreography.

For the first time in 25 years, Lerner & Loewe's My Fair Lady returns to Broadway in a lavish new production.

Directed by Tony winner Bartlett Sher.

Boasting such classic songs as I Could Have Danced All Night, The Rain in Spain, Wouldn't It Be Loverly and On the Street Where You Live.

Lauren Ambrose, Harry Hadden-Paton, Norbert Leo Butz, Diana Rigg, Allan Corduner, Jordan Donica, and Linda Mugleston lead a stellar cast of 37. The original orchestrations of the acclaimed score will be played by a full orchestra of 30.

Michael Yeargan sets - Catherine Zuber costumes - Donald Holder lighting - Marc Salzberg sound - Robert Russell Bennett & Phil Lang musical arrangements - Trude Rittmann dance arrangements - Telsey + CompanyCasting.

The original 1956 production won six Tony Awards including Best Musical and ran for 2,717 performances, making it, at the time, the longest-running musical in Broadway history.

Previews begin March 15, 2018 at the Vivian Beaumont Theater in New York City.

THE WIZ Book by William F. Brown. Music and lyrics by Charlie Smalls, from the story The Wonderful Wizard of Oz by Frank Baum.

Directed by Kent Gash.

Choreography by Dell Howlett.

Ease on down the road with Dorothy and her friends Scarecrow, Tinman and Lion on their quest to meet The Wiz. In this adaptation of L. Frank Baum's magical novel, Dorothy is whisked away by a tornado to the fanciful land of Oz. There, she and her sidekicks encounter Munchkins, flying monkeys and a power-hungry witch named Evillene, who vows to destroy them. Winner of seven Tony Awards, including Best Musical and Best Original Score, The Wiz is a musical feast featuring soul, gospel, R&B and pop. Rediscover the power of courage, heart, brains and friendship.

Starring Ines Nassara as Dorothy. Hasani Allen as the scarecrow. DeMoya Watson Brown as the tornado. Kevin McAllister as the tinman. Monique Midgette as Aunt Em, Jobari Parker-Namdar as The Wiz, Christopher Michael Richardson as The Lion, Awa Sal Secka as Glinda, Daryl A. Spiers as the lead winged monkey. Toto is played by Rusty and Charlie.

Music Director and Orchestrator Darius Smith - Scenic Design Jason Sherwood - Costume Design Kara Harmon - Lighting Design Rui Rita - Sound Design David Budries - Projection Design Clint Allen - Hair & Make-Up Designers Dave Bova and J. Jared Janas - Dialects and Voice Director Zach Campion - Production Stage Manager Craig A. Horness - Assistant Stage Manager Taryn Friend - Casting Patrick Pearson.

Performances at Ford's Theatre in Washington, DC through May 12, 2018. . Ford's Theatre will pilot a Sensory-Friendly afternoon performance on May 5, 2018.. Sensory-Friendly performances are designed to create a theatre experience that is welcoming for individuals on the autism spectrum or with other disabilities that create sensory sensitivity and for their families.



E-Book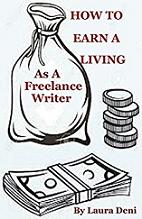 Soft back Book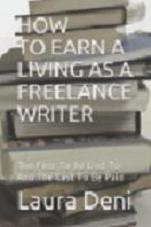 This is not your typical, totally boring textbook.

In the pages of How To Earn A Living As A Freelance Writer (the first to be lied to and the last to be paid) you'll find sex, celebrities, violence, threats, unethical editors, scummy managers and lawyers, treacherous press agents, sex discrimination; as well as a how-to for earning money by writing down words.





WHO'S WHERE




HERSHEY FELDER: THE AMERICAN SONGBOOK SING-ALONG takes the audience through 100 years of American music, from the Gershwins to Bernstein, Sondheim, and many more. Sunday, March 18 Bagley Wright Theatre at Seattle Rep in Seattle, Washington.

LEONARD BERNSTEIN IN WORDS AND SONG in collaboration with the Boston Symphony Orchestra and the Museum of Fine Arts, Boston, Florestan Recital Project pays tribute to legendary 20th-century American composer Leonard Bernstein, famed for his orchestral, theatrical, and vocal works. Sunday, March 18, 2018 at the Museum of Fine Arts in Boston.

THE TEXAS TENORS perform Thursday, March 15, at the McCallum Theatre in Palm Desert, California.

JUSTIN TIMBERLAKE has a split two night engagement Tuesday, March 13 and Thursday, March 15, in Toronto, ON, Canada at Air Canada Centre. Next Sunday he stars in Washington, DC at the Capital One Arena.

ED SHEERAN returns to the ANZ Stadium in Sydney, NSW Australia for an engagement March 15-17.


FINAL OVATION


DAVID OGDEN STIERS who played Major Charles Emerson Winchester III on M*A*S*H died March 3, 2018 of bladder cancer at his home in Newport, Oregon. He was 75.

The Emmy nominated actor was also a successful voice over artist. For efforts as the narrator and as of Disney's enormous hit animated film Beauty and the Beast, he shared a Grammy win for best recording for children and another nomination for album of the year.

His television and movie credits were extensive

He briefly attended the University of Oregon, began his professional career at the Actors Workshop in San Francisco, the California Shakespeare Festival and improv group the Committee before heading East and, starting in 1968, attending New York's Juilliard and then joining at launch the Houseman Acting Company, where he was mentored by John Houseman.

Stiers made his Broadway debut with simultaneous 1973 revivals of Chekhov's The Three Sisters, in which he played Kulygin; The Beggar's Opera, in which he played Peachum; Measure for Measure, in which he played the Duke; and Moliere's Scapin, in which he played Geronte. Kevin Kline and Patti LuPone were also among those who appeared in the three productions. In 1974 he appeared in Ulysses in Nighttown, which was briefly staged on the Rialto starring Zero Mostel. Also that year he had a role in the original Stephen Schwartz musical The Magic Show.

In 2009 he returned to Broadway appearing in Irving Berlin's White Christmas. The following year he appeared in a Shakespeare Center of Los Angeles production of Much Ado About Nothing.

Stiers had a serious love of and knowledge of music, serving as the associate conductor for the Newport (Oregon) Symphony Orchestra and the Ernest Bloch Music Festival. He also guest-conducted over 70 orchestras around the world, including the Oregon Mozart Players, the Vancouver Symphony, the Virginia Symphony, the Oregon Chamber Players, the Yaquina (Oregon) Chamber Orchestra, as well as orchestras in San Francisco, San Diego, Los Angeles, Chicago and Toronto.

In 2009, the actor revealed publicly that he was gay. He told ABC News that he felt required to hide his sexuality because his income had been derived from family-friendly programming, and coming out thus might have had repercussions.

One of the most insightful and succinct tributes was posted by M*A*S*H star Alan Alda.

"David Ogden Stiers. I remember how you skateboarded to work every day down busy LA streets. How, once you glided into Stage 9, you were Winchester to your core. How gentle you were, how kind, except when devising the most vicious practical jokes. We love you, David. Goodbye."






E-Book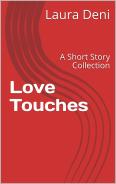 Soft back Book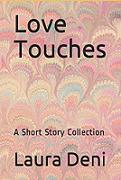 Next Column: March 18, 2018
Copyright: March 11, 2018 All Rights Reserved. Reviews, Interviews, Commentary, Photographs or Graphics from any Broadway To Vegas (TM) columns may not be published, broadcast, rewritten, utilized as leads, or used in any manner without permission, compensation and/or credit.
Link to Main Page
---
Laura Deni



For the snail mail address, please E-mail your request.
CLICK HERE FOR COMMENT SECTION