! >
Broadway To Vegas
  
  REVIEWS INTERVIEWS COMMENTARY NEWS

| | |
| --- | --- |
| | |
LULLABIES OF BROADWAY ACT II CD REVIEW - -HARRY AND MEGHAN HAVE WEST END DATE NIGHT - - NETWORK RECOUPS INVESTMENT - - 92Y ANNOUNCES FIDDLER ON THE ROOF IN YIDDISH: CONVERSATION AND PERFORMANCE - - ALL SHOOK UP: THOMAS KELLNER'S AMERICA - - DOWNSTATE AT THE NATIONAL THEATRE - - ABRAHAM LINCOLN SYMPOSIUM - - VINCENT VAN GOGH: HIS LIFE IN ART - - DONATE . . . Scroll Down





Copyright: March 10, 2019
By: Laura Deni
CLICK HERE FOR COMMENT SECTION


LULLABIES OF BROADWAY ACT II SOOTHES ADULTS
Mimi Bessette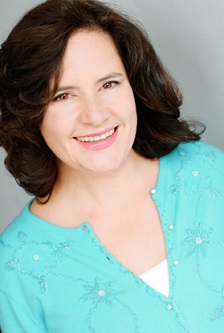 A lullaby can serve many functions - from helping a baby fall asleep to comforting adult angst. Falling into the latter category is Lullabies of Broadway Act II newly released on Broadway Records.

Charming. Sweet, Lovely.

Starring Mimi Bessette singing sixteen songs from Waitress, Bright Star, Annie Get Your Gun, The Secret Garden and more, and guest vocals from Luca Padovan and David Lutken. Promoted as a "calming musical tapestry" which it is - the overall effect is setting the flickering flame of a mood candle to music.

The CD opens with the familiar The Rainbow Connection and continues to the not heard often enough next to the emotional last trackMore I Cannot Wish You. In between are such songs as Hushabye Mountain which permits Bessette to showcase her bell pure voice. That is followed by the romantic Beauty and the Beast. Come Down From The Tree features more adult, complicated lyrics. Excellent flute work backs The Colors of My Life.

Moonshine Lullaby takes a step away from the other offering with more of an upbeat approach. Bessette has discovered that lullabies cover a wide swath and she utilizes a gentle approach in capturing an interesting and relaxing recording.

Primarily backed by a gentle piano, the arrangements don't overpower the melodies or the lyrical messages.

Musicians:

Musical director and arrangements by David Hancock Turner.
Piano: David Hancock Turner and Michael L. Moritz, Jr. Bass: Adam Deascents. Bass, Electric Bass: Joe Wallace. Violin: Antone Silverman, Aaron Ashton, Entcho Todorov and Will Curry. Cello: Mair Dorman Phaneuf. Guitar: Jimmy Leahey. Mandolin: Ryan Rilby. Sax, flute, clarinet: Joe Graziosi. Soprano Sax: Steve Kenyon. Percussion: Brian Radock.

Mastering Mike Fossenkemper at Turtletone Studio. Recorded and mixed at Audio Paint Studios and Flux Studios. Recording engineer: Charles A. Martinez. Daviel G. Sanit and Josh Welsgman. Vocal direction Mike Rucklees.






E-Book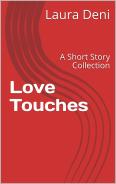 Soft back Book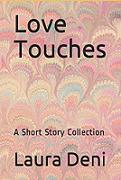 Broadway To Vegas is supported through advertising and donations. Priority consideration is given to interview suggestions, news, press releases, etc from paid supporters. However, no paid supporters control, alter, edit, or in any way manipulate the content of this site. Your donation is appreciated. We accept PAYPAL. Thank you for your interest.


ART AND ABOUT


TEFAF MAASTRICHT runs from March 16-24, 2019 in London. Established in 1988, TEFAF is widely regarded as the world's pre-eminent organization of fine art, antiques, and design. TEFAF Maastricht, covers 7,000 years of art history and champions the finest quality art by creating a community of the world's top art dealers and experts to inspire lovers and buyers of art everywhere.

In case you want to crack open the piggy bank. Examples of what will be offered include:

The highly historic and impressive silver-gilt Achilles Shield, which bears the Royal Arms of Ernst Augustus, Duke of Cumberland and King of Hanover (1771-1851), will take center stage on the stand of Koopman Rare Art.

It is described by Lewis Smith, Director of Koopman Rare Art as "the most spectacular example of Regency silver of all time" and has an asking price in the region of £5 million.

VINCENT VAN GOGH: HIS LIFE IN ART one of the most iconic artists in the history of Western art - will be on view in Houston for the first time in more than 75 years.

This major survey brings together more than 50 masterworks by one of the most iconic artists in the history of Western art. Vincent van Gogh: His Life in Art follows Van Gogh (1853–1890) through four key stages of his career, from early sketches to final paintings, as he moved throughout Europe. Few artists left behind as complete a diary of life and work as Van Gogh, whose decade-long career as an artist began when he took up painting in 1881. Vincent van Gogh: His Life in Art highlights the artist's early years in the Netherlands; his luminous period in Paris; his search for light and color in the South of France; and his exploration of nature as a source of enduring inspiration in Saint-Rémy and Auvers.

The exhibition showcases portraits, landscapes, and still lifes drawn primarily from the collections of the Van Gogh Museum in Amsterdam and the Kröller-Müller Museum in Otterlo, the Netherlands.

March 10, 2019 - June 27, 2019 at the Museum of Fine Art in Houston, Texas.

ALL SHOOK UP: THOMAS KELLNER'S AMERICA "I'm in love, I'm all shook up." What better way to describe German photo artist Thomas Kellner's relationship with America than through the words of Rock and Roll legend Elvis Presley.

For this exhibition Kellner has selected some of his favorite pieces that capture well-known landmarks in America - monuments from Chicago, New York, San Francisco, and Las Vegas.

The centerpiece of the exhibition is the Grand Canyon, which will be on display to an international audience for the first time. The artwork is over 4 metres long and is Kellner's largest artwork to date.

March 16 - October 3, 2019 at the American Museum and Gardens in Bath, England, which is the only museum of American decorative and folk art outside the United States showcasing American arts and culture in the UK.

THE JOHN AND MABLE RINGLING MUSEUM OF ART has announced Elizabeth Doud as the new Currie-Kohlmann Curator of Performance. In her new position Doud will curate the performing arts at The Ringling including the New Stages series.
Doud is a Florida-based arts professional, scholar and multi-disciplinary theater artist with a background in creative writing and contemporary performance practice. She has worked extensively throughout the U.S., Latin America and the Caribbean in the performing arts during her 20-plus years of experience as an arts organizer, presenter and educator, with an emphasis on international cultural exchange and climate arts.

Doud as been a development consultant for arts organizations including the Baryshnikov Arts Center in New York. Her latest ongoing artistic project is an eco-performance entitled The Mermaid Tear Factory, which toured in Brazil, Cuba and South Florida during 2015-2018 with production support of the State Secretary of Culture of Bahia.

Doud's academic leadership roles include serving as artistic director of the Cultura del Lobo Series at Miami Dade College from 2009-2011. In 2017 she was visiting professor/practitioner at the Rapoport Center for Human Rights at the University of Texas in Austin. She co-organized the HowlRound Challenge Convening Theatre in the Age of Climate Change at Emerson College in 2018.






E-Book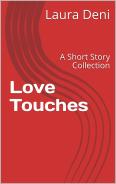 Soft back Book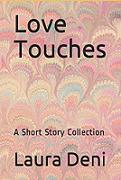 SWEET CHARITY


BACKSTAGE BASH Great Lakes Theater's Performance & Party On Stage at the Hanna Theatre, Playhouse Square in Cleveland, Ohio which takes place Saturday, March 16, 2019.

The Backstage Bash showcases Great Lakes Theater artists, then invites patrons backstage to party with them!

All proceeds benefit Great Lakes Theater's nationally acclaimed mainstage and educational programming which positively impacts more than 100,000 students and adults annually.

Backstage Bash Hosts: Katie McVoy & Nancy Wellener.

Backstage Bash Committee: Bonnie Abbey, Chuck Abbey, Jennifer Dowdell Armstrong, Amy Bowers, Eileen Davis, Carol Dolan, Tim Downing, Laura Hall, Kathleen Kennedy, Faisal Khan, John Lebold, Catherine Tanner and Kristine Tesar.



SPREADING THE WORD


MEGHAN AND HARRY spent a date night March 2, 2019 attending Tina: The Musical about the life of Tina Turner, at London's Aldwych Theatre.

The royal couple had previously met the star of the show Adrienne Warren, at the Royal Variety Performance at the Royal Albert Hall last December. Adrienne, who has starred in the title role in London since the show's world premiere last year, will lead the Broadway production opening in the autumn.

92Y ANNOUNCES FIDDLER ON THE ROOF IN YIDDISH: CONVERSATION AND PERFORMANCE on Tuesday, March 19. Oscar and Tony-winner Joel Grey - who directed this new critically acclaimed production of Fiddler on the Roof in Yiddish - is joined on stage by Broadway veteran Steven Skybell (Tevye), Emmy-nominated actress Jackie Hoffman (Yente), and Jennifer Babiak (Golde) for a celebratory talk and performance of songs from the National Yiddish Theatre Folksbiene production of Fiddler on the Roof in Yiddish - now playing at Stage 42 on New York City's 42nd Street through September 1.

Fiddler on the Roof in Yiddish had never been staged in the United States until this production was presented at NYTF at the Museum of Jewish Heritage this past summer. The story of The Yiddish translation, originally performed in Israel in 1965, was artfully crafted by Shraga Friedman, a renown Israeli actor/director just one year after the Broadway debut of Fiddler on the Roof.

ABRAHAM LINCOLN SYMPOSIUM presented free to the public by the Abraham Lincoln Institute and Ford's Theatre Society takes place on Saturday, March 16, 2019. The day long event will focus on the life, career and legacy of President Abraham Lincoln.

MARCH 10 is National Blueberry Popover Day and National Pack Your Lunch Day so make sure you include a blueberry popover. March 11 is Oatmeal-Nut Waffles Day while March 12 is National Baked Scallops Day. March 13 is the day to eat a Coconut Torte and March 14 is National Potato Chip Day and the famous Pi Day in Math Circles (Pi is (3.141414); Bake A Pie In Solidarity. March 15 is National Pears Hélène Day (with Chocolate Sauce & Brandy), and March 16 celebrates National Artichoke Hearts Day.





OTHER PEOPLE'S MONEY


NETWORK the hit Broadway show based upon the movie recouped it's $7 million capitalization in 15 weeks.

The National Theatre production – Network premiered at the London theater in 2017 - has been extended three times at Broadway's Belasco Theatre, where it will now run through Saturday, June 8.



E-Book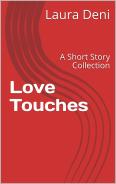 Soft back Book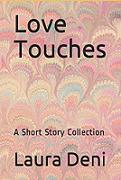 KARA LEE CORTHRON has been named the recipient of the 2019 William Inge Theatre Festival's Otis Guernsey New Voices in the American Theatre Award, which recognizes substantial early contributions to the contemporary American stage.

The award is named for the late Otis L. Guernsey, respected theater critic and scholar. As editor of the annual Best Plays anthology, he was a champion of new plays, and a longtime attendee and advocate of the Inge Festival.

Corthron will be presented with the Award at the 38th annual Inge Festival, May 22-25, at Independence Community College in Independence, Kansas. Corthron's new play What Are You Worth? will be presented as a reading during the festival, directed by Kansas City Repertory Theatre Artistic Associate and Resident Director Chip Miller.

Previous Otis L. Guernsey New Voices in the American Theater Award winners are: Adam Bock; Catherine Butterfield; Brian Burgess Clark; Joe DiPietro; Mark St. Germain; Katori Hall; Lynne Kaufman; Lauren Gunderson; Mary Hanes; David Hirson; Samuel D. Hunter; David Ives; Melanie Marnich; Jason Milligan; Carlos Murillo; Dael Orlandersmith; Mary Portser; Theresa Rebeck; J.T. Rogers; Jen Silverman; Mat Smart; James Still; Catherine Trieschmann; and Dana Yeaton.

The Festival's namesake is William Inge, an Independence native who won the Pulitzer Prize for Drama (Picnic) and Oscar for Best Screenplay (Splendor in the Grass). The festival is designated by the state legislature as the Official Theater Festival of Kansas.

The 38th Annual William Inge Theater Festival Honoree is Octavio Solis, who will receive the William Inge Festival's Distinguished Achievement in the American Theater Award. The Tribute ceremony for Mr. Solis will be created and directed by Chuma Gault.

The festival, May 22-25, 2019, features numerous performances and workshops. Notable is the New Play Lab, in partnership with the Kansas Creative Arts Industries Commission, in which emerging playwrights from across the nation have a professional public reading of a script.



DOWNSTATE by Pulitzer Prize-winning writer, Bruce Norris.

Directed by Pam MacKinnon.

In downstate Illinois, four men convicted of sex crimes against minors share a group home where they live out their lives in the shadow of the offenses they committed. A man shows up to confront his childhood abuser — but does he want closure or retribution?

This provocative new play zeroes in on the limits of our compassion and what happens when society deems anyone beyond forgiveness.

Cast: Glenn Davis, Francis Guinan, Tim Hopper, Aimee Lou Wood, Cecilia Noble, K Todd Freeman, Eddie Torres, and Matilda Ziegler.

The creatives are: Scenic Design Todd Rosenthal. Costume Designer Clint Ramos. Lighting Designer Adam Silverman. Sound Designer Carolyn Downing.

A co-production with Steppenwolf Theatre Company comes to the National Theatre in London direct from its premiere at Steppenwolf, Chicago. from March 12 to April 27, 2019.

The National Theatre notes: This production discusses and contains graphic descriptions of child abuse and rape, there is also reference to drug use and self-harm that some people may find distressing. If you have been affected by any issues raised in the production, the following charities offer free support: NAPAC - Offers support to adult survivors and training for those who support them.
MIND - Provides support and advice to empower anyone experiencing a mental health problem.

Talks and events include:
Director Pam MacKinnon and Writer Bruce Norris Friday, March 15 : Playwriting at the NT with Bruce Norris, Saturday, March 16; Questioning Justice with Helena Kennedy on Wednesday, March 27 and Forgiving the Unforgiveable Wednes, April 24, 2019.

THE RUBENSTEIN KISS by British playwright James Phillips, and the winner of the John Whiting Award and the TMA Award for Best New Play.

Directed by Joe Harmston.

Ruby Bentall, best known for playing Verity in the BBC's current adaptation of Poldark will play Esther Rubenstein.

Henry Proffit will play Esther's husband Jakob Rubenstein, alongside Sean Ribgy , Stephen Billington, Dario Coates , Katie Eldred and Eva-Jane Willis complete the cast.

The play, set in the 1950s and the 1970s, was inspired by an iconic photograph of the nuclear spies Julius and Ethel Rosenberg. The Rubenstein Kiss is the story of the Rubensteins, a deeply devoted Jewish couple whose Communist idealism leads to their world being torn apart by suspicion and treachery which then echoes through the generations.

The piece has set design by Sean Cavanagh, sound design by Matthew Bugg and lighting design by Mike Robertson.

The Rubenstein Kiss will run from March 14, 2019 until April 13, 2019 at Southwark Playhouse in London, with a national press night on Monday March 18, 2019.

TOO MUCH SUN by Nicky Silver.

West Coast premiere directed by Bart DeLorenzo.

In Too Much Sun, celebrated actress Audrey Langham reaches her breaking point while rehearsing Medea in Chicago - walking off the stage, out of the production, and into her married daughter's summer house in Cape Cod, where her unexpected and unwelcome arrival sets off a chain of events alternately hilarious and harrowing.

"This is a play about how you can remake your life," says DeLorenzo. "It starts out with one character making a dramatic change, and by the end, every single character has made a huge transformation, for better or for worse."

The Indie Chi production stars Diane Cary in the role of theater diva Audrey Langham, and Autumn Reeser as her daughter, Kitty. Kitty has been summering in relative peace with her husband, Dennis (Bryan Langlitz) — until her hurricane of a mother blows in. Also in the cast: Bailey Edwards as Lucas, their young, gay, dope-dealing neighbor; Clint Jordan as Lucas' father, whom Audrey just might have in her sights for husband number six; and Joe Gillette as Audrey's powerful Broadway agent's young assistant - who would really rather become a rabbi.

Set design by Alex Calle; lighting design by Rose Malone; sound design by Christopher Moscatiello; costume design by Michael Mullen; graphic design by Kiff Scholl; and casting is by Kendra Clark and Helen Geier. The production stage manager is Michelle Hanzelova, and Andrew Carlberg produces.

Performances through April 21 at The Odyssey Theatre in West Los Angeles.

THE COUNTRY GIRLS by Edna O'Brien who revisits her era-defining debut novel in a new stage adaptation.

Directed by: Graham McLaren.

All of Edna O'Brien's novels published during the 1960s were ruled "indecent and obscene" under the Censorship of Publications Act. This started when the publication of The Country Girls caused outrage. It was banned in Ireland by the authorities and publicly burned by the clergy. Notoriety quickly turned to fame and this coming of age story of two young women in 1950s Ireland became a best-seller.

Appearing: Kate: Grace Collender - Hickey: Muiris Crowley - Molly / Cynthia / Dolly: Megan Cusack - Finn: Aron Hegarty - Malachi / Harry: Aidan Kelly - Lil: Lisa Lambe - Miss Moriarty / Sister Mary: Catriona Loughlin - Mr Gentleman: Steven McCarthy - Mr Brennan / Gustav / Reg: Bill Murphy - Martha / Sister Immaculata / Joanna: Mary O'Driscoll - Baba: Lola Petticrew.

The creatives are: Movement Director: Vicki Manderson. Set & Costume Design: Francis O'Connor. Lighting Design: Sinéad Wallace. Composer: Ray Harman. Sound Design: Matt Padden. Voice Director: Andrea Ainsworth. Production Dramaturg: Eleanor White. Casting: Maureen Hughes and Sarah Jones.

Performances through May 4, 2019 at the Abbey Theatre in Dublin, Ireland.


WHO'S WHERE




SIR JAMES GALWAY the living legend of the flute, celebrates St. Patrick' Day with a performance, Sunday, March 17, at the State Theatre of New Jersey in New Brunswich, NJ. Joining Galway in recital is renowned flutist, Lady Jeanne Galway and pianist, Michael McHale. From his working-class Belfast roots to gracing the world stage, Galway's illustrious career boasts over 30 million album sales worldwide, extensive touring, frequent television appearances, and passionate work in music education.

KELLY CLARKSON opens a two night stand Thursday, March 14, at the Mohegan Sun Arena, Uncasville, CT. Saturday's show is at the Royal Farms Arena in Baltimore, MD.

ART GARFUNKEL a six-time Grammy Award winner performs Friday, March 15, at the State Theatre of New Jersey in New Brunswick, NJ.

BERNADETTE PETERS the multiple Tony Award winner is on stage Friday, March 15 in Las Vegas at The Smith Center for the Performing Arts.


TO WHOM IT MAY CONCERN


SECOND OF FOUR REQUIRED POSTINGS: A public notice advising that Tony Acklin and Lolita Munoz Mendoza (or anyone else) living at 2971 Vegas Valley Drive in Las Vegas, Nevada have no legal standing in my life. They do not speak, act, or in any way "care" for me. They are not authorized to give instructions, authorize the spending of money or inquire about, alter or interrupt services legitimately authorized by me on my behalf.

Recently, they provided false information to the police indicating that they "care" for me and are "worried" about me because they didn't see me for a few days. They provided authorities with a purported relationship individual whom could naturally be assumed as next of kin. However, that person has never existed.

I have emphasized to the police that I'd never have anybody like Tony in my life.

Mr. Acklin, 52, aka Tony S. Acrlin, formerly of Texas, has a police record, a bankruptcy record and operates a sex site. He misleads individuals into thinking that he owns 2971 Vegas Valley Drive. He is a boarder, the boyfriend of the mother of the owner.

The house is a single residency home located in an older, non-gated, area of town. The home is not licensed as a boarding house. The owner takes in boarders using the family clause statute which has resulted in Lolita Munoz Mendoza falsely claiming to me that she is the birth mother to the three younger men living in the house.

Acts committed by residents of 2971 Vegas Valley Drive against me/and or property include, but are not limited to:

Ripped down No Trespassing signs - - Attempted entry into my home - - Engaged in lies and gossip about me with neighborhood residents - - Tony implied that he "takes care of" me - - Neighborhood residents have reported to me that, on occasion, when Tony sees me leave the house Tony and/or Lolita race over to see if they could enter my house and snoop through my trash - - Taken in a boarder who drove here from Nebraska. As explained to me, one of his goals was to spy on me, relaying information back to Nebraska and to people living in Studio City/Sherman Oaks, California - - Lit illegal fireworks on New Year's Eve and the 4th of July standing as close to the property line as possible, and firing lit fireworks directly into my patio, in hopes of setting the patio curtains on fire. The burnt, illegal fireworks have been saved in a plastic bag - - That Tony and Lolita not only had knowledge of - but protected vandals who have done in excess of $10,000 damage to my home with the caustic "That'll just be something else she has to replace" - - They knew that my hand crafted, leaded, beveled glass front door, which had been in place for 30 years without incident, was going to be destroyed. Apparently, several times the tall, thin black man attempted to enter my property but apparently saw me, turned away commenting to Lolita as he cut across their yard. For somebody who now purports to be "worried" about me, why didn't they report that to the police??? - - Tony would go out late at night, running across lawns peeking in windows, trying doors to see if anything is open. When told to stop his excuse was that he was acting as a security guard to make sure everyone was safe. Several of the neighbors have told him to knock that off - - Since I don't spend all of my time in Nevada, once when I had called a cab Lolita remarked to Tony that she should have offered me a ride because "that way we'd know where she was going" - - Stolen and destroyed Christmas decorations from the lamppost - - Ripped the plastic protective cover from my outside holiday lighting display because the property owner wanted to "see what it was" - - Okayed people picking up their old TV set to steal blocks from a wall totally on my property in order to hold down their tarp - - Then there is the totally childish trick or treat caper. Tony wasn't born on Halloween - rather a few days before. Tony and Lolita have been known to go throughout the neighborhood on Halloween - sack in hand - telling residents that it is Tony's birthday so that the residents "insist" that Tony accept some Halloween candy.


FINAL OVATION


HUGH FORDIN a theatrical and film producer and writer died February 26, 2019 at his New Jersey home. He was 85.

When he was head of casting for David Merrick, he was involved in the making of M*A*S*H, Hello Dolly!, and Play It Again, Sam.

He wrote three books including the authorized biography of Oscar Hammerstein, Getting To Know Him: A Biography Of Oscar Hammerstein II. He is survived by family, friends and fans including hid beloved canine companion Kade who was always by his side.

Neil Portnow President/CEO of the Recording Academy issued the following statement: "Grammy winner Hugh Fordin was an exceptional record producer specializing in the production of theater albums. A 10-time Grammy nominee, the versatile producer contributed his expertise to Grammy-nominated Broadway albums such as Guys And Dolls; Kiss Me, Kate; and The Producers - the latter earning the Best Musical Show Album Grammy at the 44th Grammy Awards. In 1976, Fordin founded DRG Records - a music label dedicated to the production of musical theater albums - where he achieved success as both a producer and label executive. He will be deeply missed, but remembered for crafting dynamic records for the theater community."


















Next Column: March 17, 2019
Copyright: March 10, 2019 All Rights Reserved. Reviews, Interviews, Commentary, Photographs or Graphics from any Broadway To Vegas (TM) columns may not be published, broadcast, rewritten, utilized as leads, or used in any manner without permission, compensation and/or credit.
Link to Main Page
---
Laura Deni



For the snail mail address, please E-mail your request.
CLICK HERE FOR COMMENT SECTION