! >
Broadway To Vegas
  
  REVIEWS INTERVIEWS COMMENTARY NEWS

| | |
| --- | --- |
| | |
2019 TONY AWARDS - - THE WHO'S TOMMY ORCHESTRAL - - WILL ON THE HILL - - 30th ANNIVERSARY IRISH REP GALA - - KATHRYN W. STEIN MEMORIAL CONCERT - - KEITH HARING EXHIBIT AT THE TATE - - MOVIE SOUNDTRACK TO SLEEPLESS TO SEATTLE - - LIFE IS A HIGHWAY: SRT AND AMERICAN CAR CULTURE - - DONATE . . . Scroll Down





Copyright: June 9, 2019
By: Laura Deni
CLICK HERE FOR COMMENT SECTION


2019 TONY AWARDS ANNOUNCED
Tony Award winner James Corden.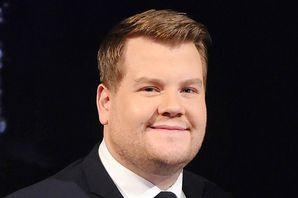 The highlight of the theatrical season - the Tony Awards - presented the chosen with their awards on Sunday, June 9 at Radio City Music Hall in New York.

The talented and affable Tony Award winner James Corden hosted.

Presenters included Sara Bareilles, Laura Benanti, Abigail Breslin, Danny Burstein, David Byrne, Vanessa Carlton, Kristin Chenoweth, Darren Criss, Jesse Tyler Ferguson, Tina Fey, Sutton Foster, Josh Groban, Danai Gurira, Jake Gyllenhaal, Christopher Jackson, Samuel L. Jackson, Shirley Jones, Regina King, Jane Krakowski, Isabelle Stevenson Award recipient Judith Light, Laura Linney, Lucy Liu, Aasif Mandvi, Audra McDonald, Sienna Miller, Catherine O'Hara, Tony Nominee Kelli O'Hara, Karen Olivo, Ben Platt, Billy Porter, Anthony Ramos, Andrew Rannells, LaTanya Richardson Jackson, Michael Shannon, Brian Stokes Mitchell, Marisa Tomei, Aaron Tveit, Samira Wiley and BeBe Winans.

Broadway To Vegas will post the winners on EST. 2019 Tony Award nominees and winners.






E-Book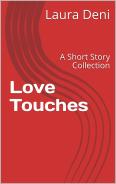 Soft back Book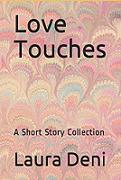 Broadway To Vegas is supported through advertising and donations. Priority consideration is given to interview suggestions, news, press releases, etc from paid supporters. However, no paid supporters control, alter, edit, or in any way manipulate the content of this site. Your donation is appreciated. We accept PAYPAL. Thank you for your interest.



E-Book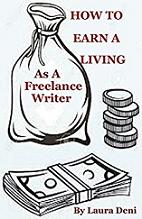 Soft back Book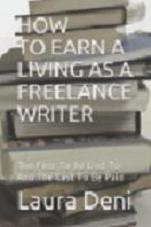 This is not your typical, totally boring textbook.

In the pages of How To Earn A Living As A Freelance Writer (the first to be lied to and the last to be paid) you'll find sex, celebrities, violence, threats, unethical editors, scummy managers and lawyers, treacherous press agents, sex discrimination; as well as a how-to for earning money by writing down words.





ART AND ABOUT


LIFE IS A HIGHWAY: ART AND AMERICAN CAR CULTURE

Don Eddy (American, born 1944), Red Mercedes, 1972, color lithograph, Overall: 24 1/8 x 30 11/16 in. (61.3 x 78 cm), Toledo Museum of Art (Toledo, Ohio), Frederick B. and Kate L. Shoemaker Fund, 1974.36 Image Credit: Christopher Dallas Ridgeway.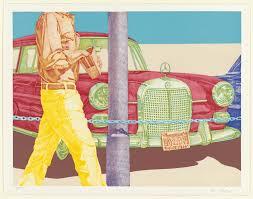 explores the rise of the automobile as a popular visual symbol of American culture. The exhibition will feature approximately 125 works of art in a wide variety of media – including painting, sculpture, photography, prints and drawings – drawn from the collection of the Toledo Museum of Art (TMA) along with important loans from many other North American institutions.

This project is the first U.S. exhibition to provide an inclusive, historical overview of artists inspired by American car culture with an emphasis on the Midwest region. Mapped across four thematic focal points, Life is a Highway brings together a diverse selection of 20th-century artists who chronicle the automobile's role in reshaping the American landscape and cultural attitudes of self-expression.

"Located in one of the nation's and the Midwest's leading manufacturing centers, The Toledo Museum of Art is uniquely positioned to organize this groundbreaking look at the impact and iconography of the automobile in American visual culture," said Brian Kennedy, TMA's Edward Drummond and Florence Scott Libbey director. "TMA also serves as the arts centerpiece of Toledo's thriving cultural community, and Life Is A Highway continues the Museum's sustained commitment to engaging our visitors in new and creative ways through our exhibitions and educational offerings." As a key element of the 20th-century boom economy, the automobile quickly became the postwar symbol of freedom, renewal, individualism and independence. Its mythic status will be examined across social, aesthetic, environmental and industrial dimensions with images that both celebrate and critique its legacy.

Life is a Highway: Art and American Car Culture will present the multifaceted approaches visual artists have taken towards car culture. Each generation has experienced a changing dynamic with cars, with visual artists uniquely positioned to capture and examine that evolving relationship.

Presenting works spanning from its early depiction by the American Scene artists and Farm Security Administration (FSA) photographers Thomas Hart Benton, Walker Evans, John Sloan and Margaret Bourke-White to the more familiar Pop and photorealists Robert Bechtle, Jim Dine, James Rosenquist, Ed Ruscha and Andy Warhol among others, the exhibition will feature both a variety of media and diversity of artists and perspectives. Thematic groupings that address the emergence of car culture, the on-the road experience as well as automobility and its byproducts' environmental and psychological imprint will be considered in a number of modern and contemporary paintings and installations by John Baeder, Roger Brown, John Chamberlain, Judy Chicago, Kerry James Marshall, George Segal and Richard Prince among others. The work of performance artist and automotive designer Liz Cohen will be on view together with photography, early video and works on paper by Robert Frank, William Gedney, Alfred Leslie, Mary Ellen Mark, Catherine Opie, Gordon Parks, Oscar Fernando Gómez Rodríguez and Meridel Rubenstein.

Car culture is an inextricable part of the Midwest's identity, closely associated with livelihood, labor and community. A significant portion of Toledo's economy has been related to the automotive industry since the beginning of the 20th century. It is the home of two production facilities known as the Toledo Complex, an automobile factory that began assembling Willys-Overland vehicles as early as 1910. Since 1940, Jeeps have been assembled in the plant, which is now owned by Fiat Chrysler Automobiles. Powertrain Toledo, a General Motors (GM) transmission factory, was founded in 1916 and has been the production site for many of GM's transmissions.

Life Is a Highway is curated by Robin Reisenfeld, Ph.D., TMA's works on paper curator.

The exhibition will be on view June 15-Septembe 15, 2019, at TMA, the exclusive U.S. venue.

KEITH HARING

Haring photographed in 1986 by Andy Warhol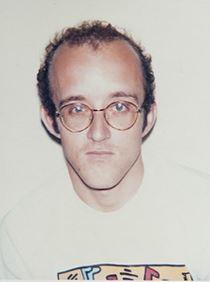 Discover the artist and activist whose pop art and graffiti-like work grew out of the New York City street culture of the 1980s

Join us for the first, major UK exhibition of artist and activist Keith Haring (1958–1990). Visitors can enjoy more than 85 art works including large, vibrant paintings, drawings and sculptures.

A part of the legendary New York art scene of 1980s, Haring was a champion of his generation's counterculture. He was inspired by graffiti, pop art and underground club culture. Haring worked with like-minded artists such as Andy Warhol and Jean-Michel Basquiat. All were interested in creating art for the many. They used new media and public spaces, not galleries to do so.

Discover how activism played a key role in Haring's art. Compelled to speak for his generation, his art responds to urgent issues including political dictatorship, racism, homophobia, drug addiction, AIDS awareness, capitalism and the environment.

Also on display are posters, photographs, and videos that conjure the vibrancy of late 1980s New York street culture that Haring embraced and reflected.

June 14 - November 10, 2019 at the Tate in London.

TRUMP DAUGHTERS VISIT MUSEUMS Tiffany Trump, the POTUS' youngest daughter visited the Science Museum while Ivanka took in the V&A Museum seeing the Mary Quant and Queen Victoria exhibits. The gals accompanied their father to London - as the nursery rhyme goes - to meet the Queen. They did and were impressed.






E-Book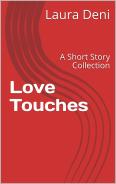 Soft back Book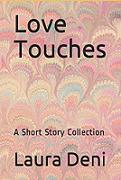 SWEET CHARITY


30th ANNIVERSARY IRISH REP GALA takes place Monday, June 17, 2019 at Alice Tully Hall, Lincoln Center in New York City.

The evening will honor President Bill Clinton for his role in the peace process in Northern Ireland, with an award presented by Emmy Award-winner Alec Baldwin. The evening will also honor Terry Donnelly and John Keating for sustained excellence throughout the company's 30 year history.

Special Guest performer Judy Collins will be joined by Tony Award-winner Michael Cerveris and His Loose Cattle Band, Tony Award-winner Brian Stokes Mitchell, Tony Award-nominee Rebecca Luker, Tony Award-nominee Max Von Essen, Tony Award-nominee Melissa Errico, baritone Nathan Gunn, Donna Kane, Bill Whelan, composer of Riverdance, joined by musicians and dancers, Ciarán Sheehan, and more performing favorite songs and selections from 30 years of Irish Rep productions and benefits. From Sondheim and Lerner to traditional Irish songs and steps.

This special Gala performance will be directed by Irish Rep Artistic Director Charlotte Moore and will feature a full chorus and orchestra led by Musical Director John Bell.

WILL ON THE HILL Friends, Romans, Congressmen - WOTH celebrates bipartisanship and arts education as Members of Congress unite on our Shakespearean stage for a one-night-only comedy performance. Proceeds from this event support STC's many education, artistic and community engagement programs.

oin us for the live premiere broadcast of Good Morrow America, a morning show parody where the characters of Shakespeare meet the power players of D.C. This year's cast featuring 20 Members of Congress will be led by Constance Shulman and Reed Birney.

There will be a pre-show wine reception and post-show buffet dinner. June 10, 2019 Shakespeare Theatre Company in Washington, DC.



THE MUSIC GOES ROUND AND ROUND


SLEEPLESS IN SEATTLE THE MOVIE SOUNDTRACK on June 14, 2019 it will be 26 years since the movie opened. The movie starring Tom Hanks and Meg Ryan is a classic. The original motion picture sound track was released in 1993 by Sony Music Entertainment Inc. and is an absolute listening treasure.

Soundtrack album by Carly Simon, Celine Dion, Clive Griffin, Dr. John, Rickie Lee Jones, Gene Autry, Harry Connick Jr., Jimmy Durante, Joe Cocker, Louis Daniel Armstrong, Marc Shaiman, Nat King Cole, and Tammy Wynette is still available. For those who like to read romance novels during the summer - take a different bend and buy this recording. You might want to also purchase a DVD of the film. It's magical romance.

The score is gorgeously transferred to the recording. The sumptuous arrangements, such as the sweeping strings on opening number As Time Goes By are event better appreciated, since the listener is paying attention to the song, rather than watching the movie.

The distinctive voice of Louis Anderson on A Kiss to Build a Dream On is backed with that prominent trumpet and eventually a piano before building to that famous instrumental jazz rendition. The silky voice of Nat King Cole on At Twilight Time caresses.

The up tempo Makin' Whoopi followed by the tender In The Wee Small Hours of the Morning for a scene in which the Hanks' character of Sam Baldwin dreams of his deceased wife.

To show how clever the creatives were in selecting and positioning songs - at one point in the movie Ray, the character played by Rob Reiner has been encouraging the Hanks' character of Sam Baldwin to begin dating. The desert tiramisu is mentioned. Sam is worried that it's a sexual position some girl will want him to perform and he has no idea what to do. As Sam and Ray walk down the street discussing this I'm Back in the Saddle Again is played. Hilarious.

The Joe Cocker delivered, gospel/blues infused Bye Bye Blackbird touches another type of musical genre in a score which is simply perfect. Harry Connick's rendition of A Wink and a Smile is tinkling piano up tempo sweet and invigorating which just can't help but make you feel good. It also earned as Oscar nomination.

Tammy Wynette's anthem Stand By Your Man is followed by an exquisite instrumental version of An Affair To Remember one of the most beautiful songs ever written, and the musical cornerstone of the famed Gary Grant/Deborah Kerr movie of the same name, which is featured in Sleepless in Seattle.

Jimmy Durante backed by a chorus performs Make Someone Happy and the CD ends with Céline Dion & Clive Griffin singing a soulful arrangement by Jeremy Lubbock of When I Fall in Love which was mixed by Humberto Gatica for a flick which ends with the most romantic hand holding scene ever seen in a movie.

Executive-Producer In Charge Of Music For Epic Soundtrax – Glen Brunman
Executive-Producer Soundtrack Executive Producer, Liner Notes – Nora Ephron
Supervised By Music Supervisors – Marc Shaiman, Nicholas Meyers.

The movie features a talented cast which has serious connections to Broadway:
Tom Hanks as Sam Baldwin
Meg Ryan as Annie Reed
Bill Pullman as Walter
Ross Malinger as Jonah Baldwin
Rob Reiner as Jay
Rosie O'Donnell as Becky
Gaby Hoffmann as Jessica
Victor Garber as Greg
Rita Wilson as Suzy
Barbara Garrick as Victoria
Carey Lowell as Maggie Baldwin
David Hyde Pierce as Dennis Reed
Dana Ivey as Claire
Kevin O'Morrison as Cliff Reed
Caroline Aaron as Dr. Marcia Fieldstone


SPREADING THE WORD


QUEEN ELIZABETH'S BIRTHDAY PARADE 2019

Heads up for the fly over. A stylish group if there every was one, the royal family pays tribute to Queen Elizabeth. Photo: Clarence House.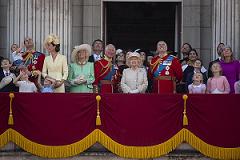 known as Trooping The Colour, took place Saturday, June 8, 2019. The Household Division spent weeks preparing for the event and conducted two full dress rehearsals - The Colonel's review in the presence of Andrew, The Prince of York with darling 6-year-old Alfie, who is terminally ill, standing in for the Queen. The Royal Household reported that the youngster received the salute from the Grenadier Guards and "stood strong" to command the troops on their final dress rehearsal.

The British Army posted that they were "proud to work with Alfie. An inspirational boy," according to Brain Tumour Org.

Kate, the Duchess of Cambridge took the Salute at the Household Division's Beating Retreat which is a spectacular evening pageant of music and military precision drill, including horses, cannon and fireworks. Beating Retreat is performed each year on the Wednesday and Thursday evenings preceding the official Trooping the Colour which officially celebrates the Queen's birthday - even though she was born in April. The official celebration takes place in June, to make the most of nicer weather. Saturday's event was even attended by little Prince Louie.

Meghan the Duchess of Sussex was there, sporting a new Eternity ring on her finger, which was rumored to have been a baby present from her husband. However, baby Archie stayed inside the palace.

THE WHO'S TOMMY ORCHESTRAL Performed by Roger Daltrey, with members of The Who band and the orchestra conducted by Keith Levenson will be released on June 14th.

The album, which was recorded in Budapest and Bethel in upstate New York, the scene of the first Woodstock festival 50 years ago, was produced by Roger and Keith Levenson and features the core band of Simon Townshend – Vocals / Guitar, Frank Simes – Guitar, Scott Devours – Drums, Jon Button – Bass, and Loren Gold – keyboards, all of whom have played with The Who live. Keith Levenson conducted The Budapest Scoring Orchestra from new orchestrations by David Campbell.

KATHRYN W. STEIN MEMORIAL CONCERT featuring Gavin Creel paying homage to the American musical songbook and recreate memorable songs from his distinguished Broadway career, including his Tony and Drama Desk Award-winning role in Hello, Dolly!, performing with Bette Midler and Bernadette Peters, Waitress, Thoroughly Modern Millie (Tony nomination), La Cage Aux Folles; Hair (Tony nomination), The Book of Mormon and She Loves Me. Creel also garnered an Olivier Award for his performance in The Book of Mormon in London.

Monday, June 17 at 92Y in New York City.

ONE DESTINY by Richard Hellsen, directed by Mark Ramont tell the story of President Abraham Lincoln's assassination from two men who were there. This 35-minute performance with costumed actors explores the key facts of the assassination while capturing the emotions of that fateful night.

Meet Actor Harry Hawk and Ford's Theatre co-owner Harry Ford as they revisit the events at the theatre on April 14, 1865. As they reconstruct the sequence of events, they grapple with the question: Could assassin John Wilkes Booth have been stopped?

Commissioned for Ford's Theatre, One Destiny celebrates 1,400 performances on June 4, 2019. During its 11-year run, the play has also been performed in local schools and at the White House. Evening performances at Ford's Theatre in Washington, DC.

DID YOU KNOW THAT HENRY VIII was serious about music at court? By 1547 he had over 60 musicians on his payroll.

Music and musicians constantly filled Tudor palaces, particularly at the pleasure palace of Hampton Court. Dancing and masque were also key entertainments that the King and his court enjoyed. Henry himself was a talented composer and performer, and being able to play an instrument or sing was considered a very desirable attribute for a courtier.

SUNDAY, JUNE 9 is Donald Duck Day and National Strawberry Rhubarb Pie Day. June 10 us Ball Point Pen Day, Herb and Spices Day and Iced Tea Day. June 11 is National Corn on the Cob Day while June 12 is National Jerky Day, National Peanut Butter Cookie Day and Red Rose Day. June 13 is National Weed Your Garden Day and Sewing Machine Day. June 14 is Monkey Around Day while June 15 is Smile Power Day.





OTHER PEOPLE'S MONEY


FOLLOW THE MONEY Memphis-set legal drama Bluff City Law will shoot its first season in Memphis. The program is scheduled to begin filming 9 episodes on July 22 with production lasting through through October. The pilot was filmed in Memphis last March. The family drama will air on NBC starring Jimmy Smits and Caitlin McGee as father and daughter lawyers Elijah Strait, and Sydney Strait Co-created by Dean Georgaris, who wrote the pilot episode, "Bluff City Law is "a character-driven legal drama that follows the lawyers of an elite Memphis law firm that specializes in the most controversial landmark civil rights cases," according to NBC.

Other regular cast members include Michael Luwoye from Broadway's Hamilton, Jayne Atkinson from House of Cards, Barry Sloane of Revenge, Ghana's MaameYaa Boafo and young Icelandic rapper-turned-actor Stony Blyden.

$55 million is expected to be spend by Bluff Clity Law in Memphis on its first season.

Memphis Mayor Jim Strickland's office reported that $4.25 million in incentives were given to the project from state and local sources.



E-Book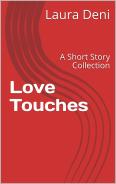 Soft back Book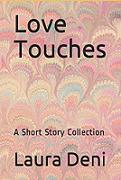 CYNTHIA RIDER has been named the next Managing Director of Hartford Stage. She will assume the role in July, 2019.

Rider will become the eighth Managing Director at Hartford Stage, joining recently-appointed Artistic Director Melia Bensussen. It will be the first time in the theatre's 55-year history that two women will jointly assume the co-leadership roles.

Rider became the Oregon Shakespeare Festival's (OSF) third executive director in 2013. While at OSF, she successfully worked with the board and noted Artistic Director, Bill Rauch, in the creation of a ten-year strategic plan, oversaw an increase in contributed income of more than 20 percent, and participated in artistic initiatives that resulted in three OSF-commissioned plays moving to Broadway, with one winning the Tony Award for Best Play and another winning the Pulitzer Prize.

THE RECORDING ACADEMY has announced its newly elected National Officers of the Board of Trustees, voted upon at the organization's annual spring Board of Trustees meeting. Record producer Harvey Mason Jr. has been elected as the Chair of the Board of Trustees, and managing partner of Placement Music Tammy Hurt will serve as Vice Chair. Veteran music executive Terry Hemmings was re-elected Secretary/Treasurer and recording artist and founder/CEO of Swan Songs Christine Albert assumes the position of Chair Emeritus. All officer appointments were effective on June 1, 2019.



ROALD DAHL'S CHARLIE AND THE CHOCOLATE FACTORY by David Greig, adapted from the popular Roald Dahl novel of the same name. Music by Grammy, Emmy, and Tony winner Marc Shaiman, lyrics by Grammy and Tony winners Scott Wittman and Shaiman. Additional songs by Leslie Bricusse and Anthony Newley from the 1971 Warner Bros. motion picture.

Directed by three-time Tony Award winner Jack O'Brien.

Choreography by Tony nominee and Emmy winner Joshua Bergasse.

Willy Wonka is opening his marvelous and mysterious chocolate factory...to a lucky few. That includes Charlie Bucket, whose bland life is about to burst with color and confection beyond his wildest dreams. He and four other golden ticket winners will embark on a mesmerizing joyride through a world of pure imagination. Now's your chance to experience the wonders of Wonka like never before – get ready for Oompa-Loompas, incredible inventions, the great glass elevator, and more, more, more at this everlasting showstopper.

The perfect recipe for a delectable treat: songs from the original film, including Pure Imagination: The Candy Man and I've Got a Golden Ticket, alongside a toe-tapping and ear-tickling new score. Get ready for Oompa-Loompas, incredible inventions, the great glass elevator, and more, more, more at this everlasting showstopper.

Starring Noah Weisberg as Willy Wonka.

Sharing the role of Charlie will be Henry Boshart, Collin Jeffery, and Rueby Wood.

The production also features scenic and costume design by Mark Thompson, lighting design by Japhy Weideman, sound design by Andrew Keister, puppet design by Basil Twist, projection design by Jeff Sugg, orchestrations by Doug Besterman, and music direction and supervision by Nicholas Skilbeck. Casting is by Telsey & Co.

June 11-16, 2019 at the Gammage Auditorium in Tempe, Arizona.

THE UNMANAGEABLE SISTERS Deirdre Kinahan's new version of Michel Tremblay's fêted Quebecois comedy, Les Belles-Soeurs.

Directed by Graham McLaren.

Green Shield stamps, a million of them, and Ger Lawless has won them all. It's Ballymun in 1974 and happiness is at her fingertips. But when 15 friends and family gather to help her claim her winnings, all bets are off! During one fateful night, these determined women bring you into their lives in the ferociously funny The Unmanageable Sisters.

Set Designer: Colin Richmond. Costume Designer: Joan O'Clery. Lighting Designer: Sinéad McKenna. Sound Designer: Carl Kennedy. Hair and Make up: Val Sherlock. Voice Director: Andrea Ainsworth. Movement Coordinator: Eddie Kay. Associate Director: Sarah Baxter. Associate Dramaturg: Eleanor White. Casting: Maureen Hughes and Sarah Jones.

June 14–August 3, 2019 On the Abbey Stage in Ireland.

GUYS AND DOLLS book by Abe Burrows and Jo Swerling. Music and lyrics by Frank Loesser.

Luck Be a Lady Tonight! Considered by many to be the perfect musical comedy, Guys and Dolls gambles with luck and love during a time when Broadway was rampant with wise guys, mission girls, and Lindy's cheesecake. This all-time Broadway classic features a royal flush of a score, including Luck Be a Lady; If I Were a Bell; Guys and Dolls; I've Never Been in Love Before; Take Back Your Mink; More I Cannot Wish You: and Sit Down, You're Rocking the Boat. With this Muny favorite, everyone's a winner!

The 23 piece orchestra includes a percussion section with Bells, Bongos, Chimes, Conga, Cowbell, Drum Set, Temple Blocks, Timpani, Triangle, Vibes and a Wood block.

This 12 role cast stages the First Muny Production in 15 years June 10-16, 2019 at The Muny in Saint Louis, MO.

THE PRODUCERS book by Mel Brooks and Thomas Meehan. Music and Lyrics by Mel Brooks. Based on the 1968 Film.

Directed by Larry Raben.

Choreographed by Karl Warden.

Music Director and Conducted by Lyndon Pugeda.

A scheming producer and his mousy accountant aim to produce the biggest flop on Broadway in Mel Brooks' laugh-out-loud spectacle. The Producers once again sets the standard for modern, outrageous, in-your-face humor. It is a truly "boffo" hit, winning a record twelve Tony Awards and wowing capacity crowds night after night.

The plot is simple: a down-on-his-luck Broadway producer and his mild-mannered accountant come up with a scheme to produce the most notorious flop in history, thereby bilking their backers (all "little old ladies") out of millions of dollars. Only one thing goes awry: the show is a smash hit! The antics of Max Bialystock and Leo Bloom as they maneuver their way fecklessly through finding a show (the gloriously offensive Springtime for Hitler), hiring a director, raising the money and finally going to prison for their misdeeds is a lesson in broad comic construction. At the core of the insanely funny adventure is a poignant emotional journey of two very different men who become friends. The Producers skewers Broadway traditions and takes no prisoners as it proudly proclaims itself an "equal opportunity offender!"

June 12 - 29, 2019 at the Moonlight Amphitheatre in Vista, CA.

BESTSELLER by Peter Quilter.

Directed by Jane Page.

A zany comic romp about writers, how they write, the stories they tell and the secrets they keep. When three young novelists gather at an isolated cottage for a writer's retreat, their hilarious books jump off the page and onto the stage.

Starring Julia Davis, Ian McQuown, Eric Myrick, Sam Spanjian, Wendy Worthington, Alexandra Ruth Wright.

The creative team includes set designer Christopher Scott Murillo, lighting designer Stacy McKenney Norr, costume designer Kim DeShazo, sound designer Corwin Evans, prop designers Patty and Gordon Briles, and hair and wigs designer Anthony Gagliardi. Casting is by Michael Donovan, and the production stage manager is John H. Freeland, Jr.

Presented by International City Theatre June 14 through June 30, at International City Theatre in the Long Beach Performing Arts Center in Long Beach, California.

SHREK THE MUSICAL Directed by Glenn Casale.

Choreographer is Robbie Roby.

Music Director Dennis Castellano.

Starring as s the gruff but lovable ogre is Keith Watson. Appearing as his trusty sidekick is André Jordan. Portraying Princess Fiona is Kristen Beth Williams while Steven Strafford appears as Lord Farquaad. Tyler Jones joins the cast as Pinocchio. Playing the voice of the Dragon, among other roles, is stage and screen veteran Jennifer Leigh Warren.

The cast for Shrek the Musical also includes Ashley Arcement, Matt Bauman, Randy Castillo, Elizabeth Earley, Drew Franklin, Stephanie Burkett Gerson, Brittany Rose Hammond, Adam Lendermon, Katie Lombardo, Cole Newburg, Elyse Niederee, Adam Rogers, Jonathan Savage, Amanda Torsilieri and Cayel Tregeagle. Rounding out the cast are young Sacramento area actors Ella Bleu Bradford as Teen Fiona, Mia Fisher as Young Fiona, and Michael Stark as Young Shrek.

June 11 - 16 at Broadway At Music Circus in Sacramento, CA.



E-Book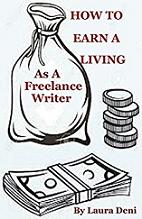 Soft back Book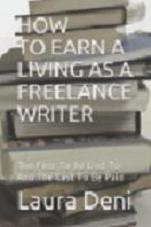 This is not your typical, totally boring textbook.

In the pages of How To Earn A Living As A Freelance Writer (the first to be lied to and the last to be paid) you'll find sex, celebrities, violence, threats, unethical editors, scummy managers and lawyers, treacherous press agents, sex discrimination; as well as a how-to for earning money by writing down words.





WHO'S WHERE




WEIRD AL YANKOVIC and his Strings Attached tour - backed by a full symphony orchestra are performing both hits and classics. As expected, Al will bring his usual epic production, with costumes, props and a video wall. On June 10 the performance takes place in Orlando, FL at the Hard Rock Live. On June 13 the show is in New Orleans, LA at the Saenger Theatre. On Friday the tour stops in - Irving, TX at the Pavilion at Toyota Music Factory. Saturday's gig is in The Woodlands, TX at the Cynthia Woods Mitchell Pavilion. Next Sunday, June 16 the performance is in San Antonio, TX at the Majestic Theatre.

FLEETWOOD MAC on stage Thursday, June 13m 2019 at the RDS Arena, Dublin, Ireland, Next Synday, June 16, the show is at Wembley Stadium, London.

JON BON JOVI can be found at the Slagmarken in Sonderborg, Denmark on June 11. On June 13 the show is at the Goffertpark in Nijmegan, Netherlands. They open a two night stand June 15 at the RDS Main Aena in Dublin, Ireland.

ANDREA BOCELLI performs i in concert on Saturday, June 15, 2019. at Broadway At Music Circus in Sacramento, CA.

BERNADETTE PETERS has a busy week with a show on Monday, June 10, at the Lyceum Theatre in London. On Wednesday she performs at Usher Hall in Edinburgh, Scotland. Friday's show is at Symphony Hall in Birmingham, England. Next Sunday, June 16 at THe Lowry in Salford she will perform selections from her award-winning Broadway outings, including tunes from Sunday in the Park with George; Into the Woods; and Hello, Dolly!, as well as additional theatre tunes and standards.

NATHAN GUNN returns to New York City for three performances, beginning on June 10 at NYC SummerStage in Central Park. Opening the 11th season of the Metropolitan Opera's free Summer Recital Series, Nathan performs an evening of opera's most beloved arias and duets alongside fellow Metropolitan Opera stars Ying Fang and Ben Bliss. Dan Saunders joins on piano to accompany the performance. The recital will be presented again on June 12 at Brooklyn Bridge Park.

HAPPY TOGETHER TOUR 2019 the 10th anniversary tour starring Starring The Turtles, Chuck Negron, formerly of Three Dog Night, Gary Puckett & The Union Gap, The Buckinghams, The Classics IV and The Cowsills perform their hits Thursday, June 12 in Lynn, MA at the Lynn Auditorium. On Friday the tour stops in Morristown, NJ for a show at the Mayo PAC. Saturday finds them in Westbury, NY at the NYCB Theatre. Next Sunday, June 16, the action will be in Northampton, MA at the Calvin Theater.


FINAL OVATION


DR JOHN New Orleans music legend died from a heart attack on June 6, 2019. He was 77.

Malcolm John Rebennack, better known by his stage name Dr. John, was an American singer and songwriter. His music combines blues, pop, jazz, boogie woogie and rock and roll.

He was a six Grammy winner and inductee in the Rock and Roll Hall of Fame. Neil Portnow President/CEO of The Recording Academy issued the following statement: "Malcolm John Rebennack Jr.—known to most as Dr. John—was a radiant singer, songwriter, and pianist whose career in music made him a New Orleans icon and Rock and Roll Hall of Famer. He earned 15 Grammy nominations and six Grammy Awards throughout his celebrated career, including Best Blues Album for his critically acclaimed 2012 album, Locked Down. His funky approach to blending musical styles and imaginative persona helped diversify the New Orleans Sound, which was on full display during an energetic performance with the Black Keys at the 55th Grammy Awards. This is a great loss for our industry and Dr. John will be deeply missed."


















Next Column: June 16, 2019
Copyright: June 9, 2019 All Rights Reserved. Reviews, Interviews, Commentary, Photographs or Graphics from any Broadway To Vegas (TM) columns may not be published, broadcast, rewritten, utilized as leads, or used in any manner without permission, compensation and/or credit.
Link to Main Page
---
Laura Deni



For the snail mail address, please E-mail your request.
CLICK HERE FOR COMMENT SECTION