! >
Broadway To Vegas
  
 SHOW REVIEWS CELEBRITY INTERVIEWS GOSSIP NEWS

| | |
| --- | --- |
| | |
WILLIAMSTOWN THEATER FESTIVAL KICKS OFF - - THE NATIONAL YIDDISH THEATRE FOLKSBIENE - - CHILD STAR ANTHONY GARGIULA - - AVENUE Q PLAYS 2,000 PERFORMANCE - - INTERNATIONAL MYSTERY WRITERS' FESTIVAL - - PAUL NEWMAN DROPS OUT OF DIRECTING GIG - - HIRSCHFELD ON SHAW - - KELSEY GRAMMER ON THE MEND - - DONATE . . . Scroll Down


Copyright: June 8, 2008
By: Laura Deni

CLICK HERE FOR COMMENT SECTION
MYSTERY WRITERS COURT INTRIGUE


The plot thickens.

Days before scribes attending the International Mystery Writers' Festival were set to unpack their bags in Owensboro, Kentucky the host hotel - the Executive Inn Rivermont - experienced its own dark and stormy financial night and announced it was "closing its facility immediately."

The festival imstantly offered up a list of accommodating future faux crime scenes, all eager too seduce the sleuths with bed and board. Among the haunts is the Mount St. Joseph Retreat Center which is a complete retreat with 720 acres, walking trails, a lakeside reflection area, and guest rooms which do not have televisions or phones. Excellent seclusion for plotting the next crime.

This group of literary private eyes will be celebrating the genre June 12-22 at the River Park Center in Owensboro, Kentucky. The Festival presents unique opportunities to discover plays, screenplays, and short stories professionally performed, published, or produced for the first time.

Highlight of this year's festival is the U.S. Premiere of Agatha Christies lost play Chimneys.

The play was supposedly scheduled to debut in London in 1931. The only manuscript, in Christie's own handwriting, disappeared during her trip to North America and remained lost for more than 70 years. It was discovered in Calgary, Alberta, recently by the manager of a struggling regional theater, where it was presented. Another small theatre near Edinburgh, Scotland, received a special release for its summer season last year.

The River Park Center was granted the exclusive US rights to premiere the play at the 2008 festival. The festival prides itself on discovering new mysteries - with the ultimate goal of bringing the mystery play form back to Broadway," said Zev Buffman, producer of 40 Broadway shows and 100 national tours. "We are thrilled to announce to our festival patrons that they will be seeing a lost Agatha Christie play that ha not yet been seen in New York or London. We are immensely honored, humbled and grateful to the Agatha Christie Estate for entrusting us with this treasure."

In June 2007, the festival held its inaugural event and sold 6,500 tickets. Leon Embry, president of Samuel French, Inc. the world's largest representative of plays, visited his longtime friend Buffman during that first festival. Embry then contacted the Agatha Christie estate, which he has represented for decades, on Buffman's behalf to negotiate the rights for the U.S. premiere.

The play, based on Christie's novel The Secret of Chimneys, has been called a "racy thriller with a multifarious plot" filled with international espionage. The lead role of Anthony Cole is a young adventuring Englishman who runs into blackmail, conspiracy, romance and murder over mission diamonds and political intrigue in a country in the Balkans.

Tony Award winner Brian Bedford directs More than 400 people auditioned in Owensboro, Louisville and Chicago in hopes of landing roles. Getting the nod are:

Chris Sullivan, Larry Yando, John Librizzi, John Lister, Leslie Bevan and in the role of the "dashing hero and romantic lead" will be Tim Gregory who is the founder of Provision Theater Company in Chicago.

Another world premiere for the festival's opening week is a new Sherlock Holmes play The Final Toast by Mystery Writers of America Grand Master and Edgar winner Stuart Kaminsky. The great detective Sherlock Holmes is presented in a clever new plot where Holmes unravels a murder only to find himself a new target of the murderer. With the help of his faithful friend, Dr. Watson and an 11-year-old dancing street urchin called Charles Chaplin; Sherlock Holmes uses his masterful deduction to make a complex situation seem simply elementary.

Mark Bellamy, artistic director of the mystery theatre Vertigo Theatre, in Calgary, Alberta, will direct the cast which includes; Raymond L. Chapman as Sherlock Holmes; Mick Weber as Mycroft; Chicagoan Sean Cooper as March; and busy regional actor Mark McCarthy as Dr. Watson.

There will be 16 new works performed at the festival, including full-length plays, one-act plays and screenplays. A total of more than 80 performances will take place in the 11 days of the festival. One new mystery musical will be added to the performances.

The 2008 International Mystery Writers' Festival also includes works by Ray Bradbury, Rupert Holmes and Mary Higgins Clark. Clark will participate in the festival and receive the First Lady of Mystery Award. A worldwide bestselling author, Clark has written twenty-five suspense novels, selling more than 80 million copies just in the United States. Ms. Clark's writing career spans forty years and has brought industry top honors including a Mystery Writers of America annual award given in her name.

The 2008 First Lady of Mystery title will be bestowed upon her during a special celebrity dinner on Saturday, June 21st and she will receive a special Angie Award - named for Angela Lansbury - presented by the Governor and Kentucky's First Lady on Sunday, June 22nd. There will also be a special live performance of Crime of Passion adapted from her book My Gal Sunday. Her work is paired with a new Ray Bradbury story It Burns Me Up in the Live Radio Theatre performance.

Gary Sandy who first gained fame starring in the hit television series WKRP in Cincinnati, returns to the festival stage in multiple roles in five of the Live Radio Theatre productions: Mary Higgins Clark's My Gal Sunday, Rupert Holmes' Remember WENN, Flemming: An American Thriller, Hallie Bowers and Mapes for Hire.

15-year old Josh Hutcherson, co-star of this summer's Sci-Fi thriller Journey to the Center of the Earth 3D with Brandon Fraser, will make a special appearance on Saturday, June 14th. That is just one week before legendary actor Gene Hackman arrives at the festival.

Hutcherson will host a special Youth Day on June 14th. He will also meet with the public and introduce a performance of Stuart Kaminsky's The Final Toast.



Gene Hackman and Daniel Lenihan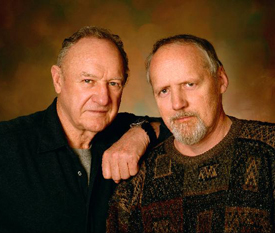 Legendary actor Gene Hackman is switching from the silver screen to the silver pen this summer as he makes a special appearance during the 2008 IMWF. Hackman and his co-author Daniel Lenihan are promoting their new novel, Escape from Andersonville: A Novel of the Civil War.

The two writers will be autographing their new book and receiving a special award on Saturday, June 21st.

Discovering New Mysteries celebrates the best of new mystery works through an annual competition offering more than $20,000 in prize money. Audience members cast ballots during the festival and select the winners for The Angie Award categories.

The Angies are named for the Tony Award winning actress Angela Lansbury, who starred as a Jessica Fletcher a substitute English teacher/mystery book author/detective in Murder She Wrote. The first 2-hour episode was broadcasted by CBS in 1984 - the beginning of 264 episodes over twelve seasons - TV's longest-running mystery series.


WILLIAMSTOWN THEATER FESTIVAL KICKS OFF
Christopher Durang
Nicholas Martin begins his tenure as Artistic Director of the Williamstown Theatre Festival with his first offerings of the much anticipated 2008 Season. Two major American Revivals and a new American play – all with top-notch casts of both WTF favorites and fresh new faces – jump start the 54th Season.

Christopher Durang's comedy classic Beyond Therapy is up first, performing from June 11-22. Festival vet Kate Burton and Tony award-winner Katie Finneran are joined by TV and Film stars Tom Cavanagh and Darrell Hammond as well as WTF favorite Matt McGrath and exciting newcomer Bryce Pinkham (Yale MFA). Directed by former WTF Boris Sagal Directing Fellow Alex Timbers, Beyond Therapy takes place on the Nikos Stage.

Next up on the Nikos, Campbell Scott returns to Williamstown in the one-man tour-de-force The Atheist by Ronan Noone, directed by Festival Artistic Associate Justin Waldman. From June 25-July 6, Campbell will charm and beguile as Augustine Early, a journalist who will do anything to get the story.

The Main Stage season begins with Nicholas Martin's production of the beloved musical comedy She Loves Me, by Joe Masteroff, Jerry Bock, and Sheldon Harnick, running from June 27 – July 12.

The cast includes: Monique Alhaddad, Ashley Arcement, Brooks Ashmanskas, Jason Babinsky, Kate Baldwin, Jeremy Beck, Troy Britton Johnson, Nancy E. Carroll, Aldrin Gonzales, Rosie Hunter, Matthew Kiernan, Dick Latessa, Josh Mertz, Mark Nelson, Jessica Stone, Sarah Turner, and Mark Vietor.

The Main Stage season continues July 16 with Chekhov's masterpiece Three Sisters, followed by Feydeau's hilarious sex farce A Flea in Her Ear, and Home – David Storey's comedy of strange circumstance.

The Nikos stage continues on July 9 with the world premiere of Nathan Louis Jackson's family drama, Broke-ology, followed by the world premiere of Theresa Rebeck's witty, backstage comedy, The Understudy, and Not Waving – Ellen Melaver's beach front drama.

Located in Williamstown, MA, the Tony Award winning Theatre Festival is a celebration of theater that brings together a vast array of artists and offers audiences varied cultural experiences. Every summer WTF presents classic and new plays on its Main, Nikos and Center Stages, Free Theatre, Late-Night Cabaret, and readings, workshops, and other special events including a program for youngsters in North Adams called the Greylock Theatre Project.


GET WELL SOON TO...


PAUL NEWMAN citing unspecified health issues, the actor has dropped out of making his debut as a theater director with a production based on John Steinbeck's novella Of Mice and Men at the Westport Country Playhouse in Connecticut from Oct. 7 to 25 and from Oct. 30 to Nov. 1.

Newman, 83, will be replaced by Mark Lamos, a former artistic director of Hartford Stage.

"I'm sorry I can't be part of this Westport Country Playhouse production, but I leave 'Of Mice and Men' in Mark Lamos' very capable hands with the full support of my wife, Joanne Woodward, and Anne Keefe, as playhouse artistic directors," Newman said in a statement.

KELSEY GRAMMER who is reported to be resting comfortably at his home in Hawaii, after being hospitalized because of a mild heart attack. The actor who starred in Cheers and Frasier appeared on Broadway as Cassio in Othello in 1982; as Lennox in Macbeth in 1981 and in 2000 as Macbeth.


ART AND ABOUT


HIRSCHFELD ON SHAW is being displayed through October at the Shaw Festival. For over seven decades, Al Hirschfeld saw most major George Bernard Shaw productions on and off-Broadway bringing a new set of visual conventions to performance portraiture.

Best known for his unique art style and simple black and white satirical portrait of Broadway and celebrity stars, Hirschfeld is considered one of the most important figures in contemporary caricature.

"My contribution," Hirschfeld wrote, "is to take the character - created by the playwright and acted out by the actor - and reinvent it for the reader."

Beginning with the Theatre Guild's Major Barbara (1929), Hirschfeld captured Katharine Cornell's Candida (1937), Orson Welles' Heartbreak House (1938), Ingrid Bergman in Captain Brassbound's Conversion (1972) and more than 30 other performances. Perhaps no other artist documented Shaw in America as thoroughly as Al Hirschfeld.

In a color caricature Hirschfeld once portrayed George Bernard Shaw as a horned devil.

Selections from more than sixty years of Shaw as seen by Hirschfeld can be enjoyed at the Shaw Festival Theatre through October. Niagara-on-the Lake, Ontario, Canada.

Hirschfeld passed away on January 20, 2003. ( See Broadway To Vegas column of January 26, 2003 )



Broadway To Vegas is supported through advertising and donations. Priority consideration is given to interview suggestions, news, press releases etc from paid supporters. However, no paid supporters control, alter, edit, or in any way manipulate the content of this site. Your donation is appreciated. We accept PAYPAL. Thank you for your interest.



AVENUE Q the Tony Award-winning musical played its 2,000th performance last Tuesday at the Golden Theater on Broadway. It opened there on July 31, 2003.


SWEET CHARITY


THE NATIONAL YIDDISH THEATRE FOLKSBIENE the longest running Yiddish theatre in American presents and evening of music and laughter celebrating Hollywood legend Carl Reiner and honoring Irwin Hochberg on Tuesday, June 17, at The town Hall in NYC.

special guests include Mary Tyler Moore and NBC Nightly News anchor Brian Williams.

Musical Director: Zalmen Mlotek. Producer: Larry Adelman. Director: Scott Alan Evans. Choreographer: Penny Ayn Maas. Costume Designer: Gail Cooper-Hecht.

Appearances By: Robert Paul Abelson, Theodore Bikel, Joanne Borts, Fyvush Finkel, Jerry Stiller & Anne Meara, Renee Taylor and Ashley Adler, Motl Didner, Danielle Dorter, Lisa Fishman, Rickie Golden, Sam Guncler, Richard Kass, Stuart Marshall, Daniella Rabbani, Lisa Rubin, Eyal Sherf, Miryem-Khaye Seigel, Mitch Smolkin.



Carl Reiner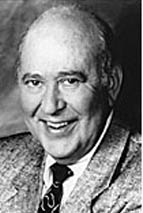 The Cast of Kids and Yiddish Josh Berk, Aaron Mayer, Sarah Mlotek, Lily Ashira Shoretz.

Featuring the all-star band; Frank London, Aaron Alexander, Brian Dry, Brian Glassman, Margot Leverette, David Solomon.

Event Co-Chairs: Fran Ginsburg and Carol Levin.

Host Committee: Emmanuel Azenberg, Corey & Rose Breier, Charlotte Frank, Feliks Frenkel, Jeanette Friedman, Fran Ginsburg, Chancellor Matthew Goldstein, Uri Kaufthal, Regina Keller Gil, Nina Libeskind, Shraga Mekel, Mark Mlotek, Ann Oster, Leslie Platt, Shirley Podolsky, William Rapfogel, Charlie Rose, Judith Friedman Rosen, Anita & Mark Sarna, Arthur Shapiro, David Steiner, Randi Weingarten, Jeffrey Wiesenfeld, Jerry Zaks.

New York City's Folksbiene Yiddish Theatre is America's sole surviving professional Yiddish theatre and the longest continuously producing Yiddish theatre company in the world. It is one of just four professional Yiddish theatre companies in operation today; the others are in Montreal, Warsaw and Tel Aviv.


CURTAIN DOWN


GONE WITH THE WIND will go that way. The new musical based upon Margaret Mitchell's epic novel will play it's final performance at the New London Theatre in London on June 14.

The much hyped production which began previews April 5 and opened April 22 - will have played 79 performances.

In a statement producer Aldo Scrofani said, "From the beginning of our journey we have all worked hard to achieve the realisation of putting Margaret Mitchell's classic novel, 'Gone with the Wind,' on stage at the New London Theatre. Despite the critical response the Company have enjoyed much praise from audience members during our run and for that we are grateful, nevertheless we have made the difficult decision to close the production. Plans for a New York production are currently on hold but in the meantime we are pursuing various options that have been presented to us from interested parties worldwide."

The musical is directed by Directed by Trevor Nunn and co-stars Darius Danesh as Rhett Butler and Jill Paice as Scarlet O'Hara.



THE IMAGINARY INVALID by Molière. Adapted by Alan Drury. Directed by Keith Baxter.

Written and first performed while Molière was dying, The Imaginary Invalid targets the medical quacks of 17th-century France.

The eccentric and wealthy hypochondriac Argan decides to marry his strong-willed daughter Angélique off to a doctor, so that he'll always have a physician around. But Angélique loves another man, and her attempts to persuade her father to let her marry him lead to outrageous tricks and disguises.

Molière's keen wit and hilarious characters take center stage in this knockabout farce. Keith Baxter directs a cast that includes René Auberjonois in his Shakespeare Theatre Company debut.

June 10 - August 3 The Lansburgh Theatre in Washington, DC.

HERSHEY FELDER AS MONSIEUR CHOPIN Book by Hershey Felder. | Directed by Joel Zwick. Music by Frédéric Chopin.

The acclaimed work about the life and music of legendary composer Frédéric Chopin returns to San Diego for only 15 performances. Audiences are invited to a private piano lesson that actually took place on March 4, 1848 in the opulent Parisian salon of the Polish maestro. As the lesson unfolds, Chopin reveals secrets about the art of the piano and composition, as well as secrets about himself in this intimate musical biography featuring Chopin's greatest works, including the Prelude in C Minor; Mazurka in A-Flat Major; Polonaise in A Major, and his elegant Nocturnes.

June 11 - 22 at the Old Globe Theatre in San Diego, CA.

PLEASURES OF PEACE concludes the 38th season of Medicine Show Theatre with this World Premiere. A new theatrical revue that celebrates peace while showcasing writings from a diverse group of authors, composers and playwrights ranging from Louisa May Alcott to Oscar Wilde. Pleasures of Peace is billed as a breezy and funny theatrical revue of plays, music, jokes, and improv comedy all centered around the general theme of Peace. Among the gems in this eclectic evening: Howard Pflanzer's stage adaptation of Louisa May Alcott's Perilous Play, about a group of young socialites who enjoy bonbons laced with hashish; Oscar Wilde's The Model Millionaire, about an impoverished man who sees his fortunes change through a selfless act of kindness; and John Gruen's new one-act Guards In Love, about a Buckingham Palace guard and a Vatican guard who compare notes on their respective lives after a night of passionate love-making. Intertwined with the plays are several new short works (by David Nugent and Susan Yankowitz, as well as poems from lyricist E.Y. "Yip" Harburg's Rhymes for the Irreverent, set to new music by Lenny Hat.

Featured in the cast: Molly C. Blau, Paul Cloeter, Mark J. Dempsey, Felix Gardon, Jason Alan Griffin, Beth Griffith, Ashley Anne Harrell, Nina Karacosta, Ward Nixon, Andrei Robakov, Peter Tedeschi, Alex Martinez Wallace and Ann Marie Yoo.

Set and costumes are by Uta Bekaia, music is by Yael Acher, David Finklestein and Lenny Hat, and the stage manager is Richard Keyser.

Medicine Show Theatre Ensemble was founded in 1970 by Barbara Vann and the late James Barbosa. The company is dedicated to offering creative alternatives to conventional theatre by creating and presenting works that experiment with language, music, movement, form and ideas. The works are chosen to delight the mind, honor creativity, confound empty convention, encourage active compassion and present the many facets of the American experience within a global community.

The production, directed by Obie-Award winner Barbara Vann, runs from June 12 through June 28 at the Medicine Show Theatre in NYC.

THE MERRY WIVES OF WINDSOR by William Shakespeare. Directed by Christopher Luscombe.

When the fat knight Sir John Falstaff imagines that Mistress Ford and Mistress Page are taken with him he decides to woo them both. But not falling for the old fool's tricks, the women turn the tables on him with a series of humiliating assignations, and a very damp, extremely smelly laundry basket.

Starring: Nathan Amzi/ Simple; Gareth Armstrong/ Evans; William Belchambers/ Slender; Christopher Benjamin/ Falstaff; Philip Bird/ Dr Caius; Serena Evans/ Mistress Page; Peter Gale/ Shallow; Michael Garner/ Page; Gregory Dudgeon /Nym; Andrew Havill/ Ford; Edward Macliam/ Fenton; Ellie Piercy/ Anne Page; Timothy Speyer/ Rugby; Jonty Stephens/ Host; Sue Wallace/ Mistress Quickly; Paul Woodson/ Pistol' Sarah Woodward /Mistress Ford; Otto Farrant and Harry Manton as Robin.

The musicians are; Paul Bevan, Robin Jeffrey, Sharon Lindo, William Lyons and Neil Rowland .

Designed by Janet Bird. Composed by Nigel Hess. Choreographed by Jenny Arnold.

June 8 - October 5 at Shakespeare's Globe Theatre in London.

DOV AND ALI by Anna Ziegler. Directed by Alex Sims.

"Life isn't about being happy. It's about being right"

Once upon a time, in the middle of a school, in the middle of Detroit, in the middle of the United States of America, there was a reticent teacher and a precocious student. Two men, from very different backgrounds, question, push and provoke each other as they and those around them struggle to live by the rules they have inherited.

Starring James Floyd, Kiran Landa, Orla Fitzgerald and Ben Turner.

Designed by Morgan Large. Lighting Designer is David Holmes. Casting by Gracie Harris.

June 10 - July 5, 2008 at Theatre 503, London.




WHO'S WHERE


KD LANG wraps up her Canadian tour this week with a show Monday, June 9, at Jack Singer Concert Hall in Calgary, AB. On Thursday she kicks off a two night stand at the Centre in Vancouver for the Performing Arts.

TOWER OF POWER is set to perform June 13 at the Radisson. the renowned horn-driven band who has been playing for the better part of four decades entertains June 13 at the Radisson in Sacramento, CA.

DAVE MATTHEWS BAND in stage Monday, June 8, at the DTE Energy Music Theatre in Clarkston, MI. On Tuesday the show is at the Toyota Pavilion at Montage Mountain in Scranton, PA. On Friday they start a two nighter at the New England Dodge Music Center in Hartford, CT.

ALICIA KEYS performs Wednesday, June 11, at the TD Banknorth Garden in Boston. Friday the show is at the Verizon Center in Washington, DC. Next Sunday she's in the spotlight at the 1st Mariner Arena in Baltimore, MD.

BON JOVI continues his European tour. On Wednesday, June 11, he's in the spotlight at St. Mary's Stadium in Southampton, UK. Friday finds him at Amsterdam Arena in Amsterdam, Netherlands and on Saturday he can be enjoyed performing at Koning Voudewign Stadium in Brussels Belgium.

STILL BLACK, STILL PROUD - AN AFRICAN TRIBUTE TO JAMES BROWN with Pee Wee Ellis, Fred Wesley, Cheikh Lô, Tony Allen, Simphiwe Dana, Vieux Farka Touré and Wunmi & Ty. A tribute to the late great James Brown whose exposure to African music had a lasting impact on his style. June 14 at Barbican Hall in London.

BIG BAD VOODOO DADDY on stage Wednesday, June 11, at The Ark in Ann Arbor, MI. On Thursday they'll deliver the beat at Frederik Meijer Gardens in Grand Rapids, MI. Friday finds them at Riverside Casino in Riverside, Iowa. On Saturday the party is at the Raue Center for the Arts in Crystal Lake, IL.


PIFFLE AND PROFUNDITIES


ANTHONY GARGIULA age 9 - looking suave in a tuxedo proved he knows how to work the microphone and handle a sell out crowd when he performed at Saturday's Belmont Stakes. The cutie delivered a great rendition of New York New York.

Anthony also sang The National Anthem which was televised on ESPN. His rendition of New York New York from the winners circle right before the actual Belmont Stakes race was televised nationwide on ABC.

Anthony got the gig because a NYRA representative saw Anthony sing this past August at the Saratoga Race Track.

Despite his age Gargiula of Glenmont, NY is an old pro. He started singing at age 2 and has been singing ever since. His first public appearance came when he was 5 years old and entered a Radio Disney singing competition at Crossgates Mall in Albany, New York.

Anthony sang Midnight Train To Georgia. He won.

On February 1, 2008, at age 8, Anthony became the youngest performer to sing at Carnegie Hall.

Next Column: June 15, 2008
Copyright: June 8, 2008. All Rights Reserved. Reviews, Interviews, Commentary, Photographs or Graphics from any Broadway To Vegas (TM) columns may not be published, broadcast, rewritten, utilized as leads, or used in any manner without permission, compensation and/or credit.
Link to Main Page
---
Laura Deni


CLICK HERE FOR COMMENT SECTION