! >
Broadway To Vegas
  SHOW REVIEWS CELEBRITY INTERVIEWS GOSSIP NEWS

| | |
| --- | --- |
| | |
JEFF DANIELS' COMEDY GOLF TOURNEY - - BEYONCE KNOWLES AND THE MODEL-T - - HAY FEVER - - HARVEY FIERSTEIN HOSTS THE FIFI AWARDS - - A BAD FRIEND - - I'LL HOLD YOU IN MY HEART MUSEUM - - ELAINE STRITCH AND TUNAFISH - - DON'T FORGET TO WATCH THE TONY AWARDS - - DONATE . . . Scroll Down


Copyright: June 8, 2003
By: Laura Deni
CLICK HERE FOR COMMENT SECTION

STAR STUDDED LINE UP CELEBRATES THE MODEL-T


Beyonce Knowles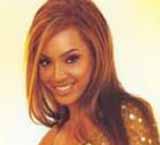 Beyonce Knowles, lead singer of Grammy-winning pop group Destiny's Child, will help Ford Motor Co. celebrate its The Road Is Ours 100th Anniversary Celebration, June 12-16.

Knowles is known as the creative and driving force behind the multi-Grammy winning pop R&B group Destiny's Child, one of the best-selling female groups of all time, with 22 gold, platinum and multi-platinum certifications by the Recording Industry Association of America and more than 30 million records sold worldwide.

She will be among the headliners scheduled to perform in a 40,000-seat venue being constructed for a June 14 party on the grounds of the Henry Ford II World Center, which surrounds Ford's World Headquarters in Dearborn. The Detroit Symphony Orchestra will open the concert series on Friday, June 13. Country music superstar Toby Keith, recently named the Country Singles Artist of the Year at the 2002 Billboard Music Awards, will close the concert series with a live performance on Sunday, June 15.

The Ford centennial will feature Model T rides and a series of other activities at the grounds of the No. 2 automaker's headquarters in this Detroit suburb. The fete is expected to draw 100,000 visitors.

The automaker will display one car made in each of the years the company has operated; from a 1903 Model A to a 2002 Thunderbird convertible as well as more than 1,000 of its popular Mustangs pony cars in a Mustang Corral.

"If you have gasoline in your veins, this event will give you goose bumps," said Jim O'Connor, Ford's head of North American marketing and sales. "This is going to have something for everybody."


I'LL HOLD YOU IN MY HEART MUSEUM OPENS
Eddy Arnold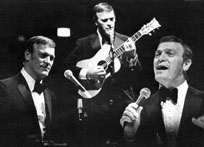 Eddy Arnold got all guzzied up. He bought a new suit for the grand opening of the I'll Hold You in My Heart: The Eddy Arnold Collection exhibit at the Country Music Hall of Fame and Museum in Nashville. The invitation-only ceremony last Thursday was followed by the public opening on Friday, which included an afternoon Q&A and autograph session with Arnold.

Taking its name from Arnold's 1947 hit I'll Hold You in My Heart (Till I Can Hold You in My Arms), the exhibit is possible because of donations made by the country legend, whose personal and professional life have been extraordinary. ( See Broadway To Vegas column of May 17, 1999. )

Last March, Eddy and his wife, Sally, gave the museum its largest-ever donation representing a single life and career.

Arnold's career saw him chart 145 singles, produce 28 No. 1 songs and sell more than 85 million records. Among his best-known songs are Make the World Go Away, Take Me in Your Arms and Hold Me, There's Been a Change in Me, I Wanna Play House With You, Cattle Call, I Want To Go With You, Turn the World Around and Then You Can Tell Me Goodbye.

Among the items on display: 5,000 recorded radio shows, 2,000 photographs, 2,000 cans of film from Arnold's syndicated television series, 32 file-cabinet drawers of press clippings, 1,000 pieces of sheet music, industry awards, gold records, clothing, musical instruments, business documents, personal correspondence, and handcrafted presents from fans.

Audiovisual monitors feature highlights from Arnold's stage, screen and recording career, including excerpts from his syndicated television show Eddy Arnold Time.

The I'll Hold You In My Heart Museum is open seven days a week.



Broadway To Vegas is supported through advertising and donations. Priority consideration is given to interview suggestions, news, press releases, etc from paid supporters. However, no paid supporters control, alter, edit, or in any way manipulate the content of this site. Your donation is appreciated. We accept PAYPAL. Thank you for your interest.


THOSE DANIELS' GOLF TOURNAMENTS: COMEDY TO COUNTRY


JEFF DANIELS GOLF TOURNAMENT It's Kate Winslet in drag. Cannon blasts and musket fire fills the air as you and other members of your foursome attempt to putt. You must be at the Jeff Daniels Golf Tournament.

Maybe he was bored with those traditional golf tourney fundraisers. Or, just compelled to put his own zany spin on a project in which the greens rake in the green for his Purple Rose Theatre in Chelsea, Michigan. Daniels has put his own stamp on the fairway.

This year's Comedy Golf Jam is billed "in dishonor of the collected film works of Jeff Daniels." Promotional materials suggest "Jeff and his movies are fair (way) game," and prospective golfers are prompted to think of it as "a roast in motorized carts!" At $2,500 per foursome, it promises to be a raucous game of golf, peppered with shenanigans.

Writes Daniels in his promo release about the June 24th tourney...

"A beautiful sunny day. You stand on a lush, green fairway in a soft, warm breeze. There's no place you'd rather be. Your game is the best it's ever been. You address the ball. As you take the club back you realize your swing has never felt this good, this right, this pure....

"You fall to the ground, fearing for your life! A Union Regiment tramples past your head as you and your Titleist both hug the fairway! The sound of cannon blasts and musket fire fills the air around you as you and other members of your foursome scream for your lives! You have to make a run for it! You look back towards the tee! You see a figure! What?! Wait, is that.......? It's Kate Winslet in drag!

"You look to your right and there's Bill Murray in a wrestling match with a leaf blower as the Confederates come over the mounds with their bayonets, as a plane swoops down dragging a banner that says: REAL MEN BOWL, while a man wearing women's underwear claiming to be Marv Albert keeps yelling, "Yes! Yes!", as fiddlers fiddle and pep bands play the Village People and there's food and drink everywhere as an F-16 buzzes a gallery of idiots chanting your name over and over and over......

"You wake up.

"Was it a dream? No. It's just time to reserve your spot in the 8th annual Jeff Daniels Comedy Golf Jam being held on Tuesday June 24th, at Ann Arbor's Polo Fields Golf and Country Club."

Monies raised go to support the Purple Rose Theatre in Chelsea, Michigan.

Knowing his loopy sense of humor for all we know somebody might even try to play using vacuum cleaner attachments inspired by Daniel's movie Super Sucker.

Released in January of this year, Super Sucker is the story of rival door-to-door vacuum cleaner distributors Fred Barlow (Jeff) and Winslow Schnaebelt (Harve Presnell) as they battle for territory and survival in a "winner takes all" contest. When perennial underdog, Fred Barlow, rediscovers a long lost cleaning attachment, the contest turns as he and his team of misfits determine "non-traditional" uses for the housewife's little helper.

CHARLIE DANIELS hosts his annual charity golf tournament, benefiting the Starkey Foundation, which has served adults with mental retardation and developmental disabilities since 1930.

In addition to hosting his annual golf tournament on June 9 at Willowbend Golf Course in Wichita, Kansas, Daniels will perform for a "dinner and jam session" tonight, June 8, in the Airport Hilton.

Joining him in the show will be Ray Benson, front man for the popular western swing band Asleep at the Wheel, and Mark Wills, the Academy of Country's top new male vocalist in 1999, who is currently on the charts with the song 19 Somethin'.

Daniels hosted his first golf tournament for The Starkey Foundation in 1984. That turned into an annual event which h traditionally featured celebrities from the world of country music and professional sports.



TONY WINNERS! Broadway To Vegas congratulates the winners of the 2003 Tony Awards. We will designate the winners after the event and hope everyone either attends in person or watches on television. The Tony Awards, a joint venture of the League of American Theatres and Producers and the American Theatre Wing, will be broadcast on CBS. CLICK FOR A LIST OF NOMINATIONS AND WINNERS

THE NATIONAL ACADEMY OF POPULAR MUSIC/SONGWRITERS HALL OF FAME

Jimmy Webb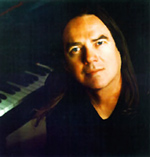 the organization dedicated to recognizing the work and lives of those composers and lyricists who create popular music around the world, stages their 34th annual induction and awards dinner, Thursday, June 12 at the Marriott Marquis Hotel in New York City.

Hal David chairman and CEO announced this year's inductees, which are: Phil Collins, Queen, Van Morrison and Little Richard.

This year's recipient of the Johnny Mercer Award will be songwriter Jimmy Webb. Last night Webb appeared at Carnegie Hall as part of the Steinway sponsored series of concerts to celebrate their 150th anniversary. There will be three nights of great music: classical, jazz, and pop. Webb performed on the pop evening on Saturday, June 7. Along with Jimmy, Art Garfunkel and K.D. Lang also took to the stage. Jimmy not only played a few songs solo, but also accompanied Garfunkel on a song or two.

Upcoming, Webb has a series of concerts and the eagerly awaited Michael Feinstein/Jimmy Webb album will be released on October 7 on Concord Records.

The recipient of the Abe Olman Publisher of the Year Award will be Worldwide Chairman of BMG Music Publishing, Nicholas Firth. National Music Publishers Association CEO Ed Murphy, who was granted the 2002 Abe Olman Award but was unable to attend last year¹s ceremony, will be presented belatedly with his award.

Last year, the stars came out to support each other with Sting, Michael Jackson, Randy Newman, Barry Manilow, Nickolas Ashford and Valerie Simpson, Carole King, Garth Brooks, Stevie Wonder, Ed Murphy and Stephen Swid being honored and Trisha Yearwood, Brian McKnight, Rufus Wainwright, Jane Monheit, Joan Osborne, Paul Williams, Joel Grey, Heather Headley, Linda Eder, Jimmy Webb and Peter Cincotti came out to present or perform for their peers.

The National Academy of Popular Music/Songwriters' Hall of Fame was founded in 1969 by songwriter Johnny Mercer and publishers Abe Olman and Howie Richmond. The NAPM/SHOF is also devoted to the development of new songwriting talent through workshops, showcases and scholarships.

Over the course of the past 33 years, some key Songwriters' Hall of Fame inductees have included Bob Dylan, Billy Joel, Sir Elton John, Bernie Taupin, Stevie Wonder, Brian Wilson, James Taylor, James Brown, Curtis Mayfield, Jim Croce, Hal David and Burt Bacharach.

FIFI AWARDS hosted by Harvey Fierstein. Billed as the most scent-sational event of the year will be none other than the 31st annual FiFi Awards, honoring the fragrance industry's creative achievements and considered the Oscars® of the fragrance industry. To be held on Monday, June 9, at Avery Fisher Hall, Lincoln Center for The Performing Arts, the ceremony is attended by more than 1,500 members of the international fragrance community as well as the general public.

Awards are presented by celebrities from the fashion, theater, film, and television industries.

Nominees in the category of Celebrity Fragrance Star of the Year: Giorgio Armani, Naomi Campbell, Roberto Cavalli, Kenneth Cole, Dale Earnhardt, Jr., Kate Hudson, Elizabeth Hurley, Marc Jacobs, Elton John, Donna Karan, Michael Kors, Ralph Lauren, Jennifer Lopez, Isabella Rossellini, Kate Spade, Elizabeth Taylor, Vera Wang, Catherine Zeta-Jones.


SWEET CHARITY


FREE ARTS FOR ABUSED CHILDREN Celebrity Art Auction welcomes Honorary Chair Whoopi Goldberg and Honorary Co-Chairs Alan Cumming, Connie Nielsen and Liv Tyler. Up for bid will be one-of-a-kind Polaroid photography and art by well-known celebrities, photographers and artists including; Polly Apfelbaum, Tony Bennett, Beyonce, David Bowie, Willem Dafoe, Brendan Fraser, Billy Joel, David Levinthal, Todd Oldham, Cynthia Rowley, Julian Schnabel, Joyce Tenneson, John Waters and Timothy White

The live, silent and online auctions will take place on Monday, June 9 at the Chelsea Art Museum from 7 to 10 pm. The live auction will begin at 8:30 pm.

Free Arts for Abused Children, NYC is a non-profit organization dedicated to bringing the healing powers of the arts into the lives of abused, neglected and at-risk children and their families. Through painting, dance, drama, writing, music, sculpture, photography and other outlets of creativity, Free Arts trains volunteers to help children and families express emotions, gain self-confidence and develop positive methods of communication.

ACTORS THEATRE OF LOUISVILLE offers a rare chance to purchase unique stage props & set decorations seen on stage! Hand-crafted items large and small from productions including Proof, A Christmas Carol, Floyd Collins, Hay Fever, Art, Once on this Island and many more.

Dinner and live auction takes place June 14 at Actors Theatre of Louisville.

WILLIAM MACY director-in-residence at the Atlantic Theater Company in New York, recently attended United Cerebral Palsy's national convention in Mobile, Alabama where he helped present the organization's Awards for Excellence.

Macy co-scripted with writing partner Steven Schachter Door To Door, which starred Macy as Bill Porter, a real-life achiever who for decades has earned his living as a salesman of Watkins products despite the obvious physical challenges of living with cerebral palsy.

Since completing Door to Door, which brought Macy a Golden Globe nomination, the actor has done work on behalf of United Cerebral Palsy. As UCP ambassador, Macy recently finished two 30-second public service spots for the charity, which soon will air nationally.



A BAD FRIEND by Jules Feiffer, directed by Jerry Zaks.

Two of the New York theater's brightest luminaries are on hand for this production: influential author, cartoonist and playwright Jules Feiffer and director extra-ordinaire Jerry Zaks.

A Bad Friend focuses on Rose, a typical New York teenager experiencing the strains and pains of growing up in 1953 Brooklyn - during the period of leftwing politics, McCarthyism, the blacklist and the House Un-American Activities Committee. What isn't typical about Rose, however, is her family's membership in the Communist Party, a circumstance that leads to recriminations and betrayal in this moving, suspenseful and surprisingly funny play.

Jules Feiffer's first stage effort, a satiric comedy called Little Murders, won an Obie Award in 1967 and was made into a film. Of his other plays, Knock Knock was nominated for a Tony Award and Grown-Ups, which was adapted for television, was nominated for the Pulitzer Prize.

What Feiffer is best known for, of course, is his Pulitzer Prize-winning career as a cartoonist. His internationally syndicated strip ran for 42 years in the Village Voice, weaving the social, political, and personal into a perceptive, challenging, often hilarious mix. He was commissioned by The New York Times to create its first op-ed page comic strip, which ran monthly until 2000, when Feiffer decided to begin the new millennium by giving up cartooning. The New-York Historical Society recently exhibited a major retrospective of Feiffer's work called Julz Rulz.

Zaks, a four time Tony award winner, has directed a number of stellar New York productions, including Guys and Dolls, Lend Me a Tenor, A Funny Thing Happened . . ., Smokey Joe's Café, and Laughter on the 23rd Floor. He currently works with Paramount developing new comedies for television and often directs the hit series, Everybody Loves Raymond.

A Bad Friend is designed by Douglas Stein (sets), William Ivey Long (costumes), Paul Gallo (lights), Jan Hartley (projections) and Aural Fixation (sound).

The cast includes: Emmy award winning Larry Bryggman known to millions for his day job of playing Dr. John Dixon (since 1969) on As the World Turns, as well as his many outstanding stage performances including Proof and Prelude to a Kiss, Mark Feuerstein of television's Good Morning, Miami and The West Wing, Jonathan Hadary of Guys and Dolls and Gypsy, David Harbour from The Invention of Love and Fifth of July, Jan Maxwell who was in A Doll's House and House/Garden, and Kala Savage who is making her New York debut.

Previews began May 15 with opening night on June 9th. Performances to July 27 at the Mitzi E. Newhouse Theater New York.

WILL ROGERS FOLLIES STARRING LARRY GATLIN will begin rehearsals on June 13 and open in Kansas City on June 23. It will tour for eight weeks. The musical will be presented in Atlanta from August 12-17 at the Fox Theatre.

Winner of six 1991 Tony Awards, Will Rogers Follies is based on the true life story of the down-home comic from Oklahoma who became one of producer Florenz Ziegfeld's greatest showbiz attractions. Rogers is famous for saying "I never met a man I didn't like." A legendary social commentator on stage, radio and in newspapers, he was killed in 1935 in a plane crash with his pal Wiley Post.

This lighthearted musical, starring country singing legend Larry Gatlin, is filled with glitzy showgirls, creative choreography by Tommy Tune, and Rogers' clever witticisms.

Recently Gatlin's parents, W.W. "Curly" and Billie Gatlin of Abilene, Texas, were guests at the Will Rogers Memorial Museum where they received a personal tour by museum director Michelle Lefebvre-Carter.

CATS by Andrew Lloyd Webber, from T.S. Eliot's book. The first Tennessee regional theater presentation of Cats is one of only four theaters in the nation to get the rights to do Cats this summer. Staged by director-choreographer Stephanie Lang. Co-produced by Columbia Artists Theatricals and TROIKA Entertainment. June 13 - July 27 at the Cumberland County Playhouse in Crossville, Tenn.

CANTERVILLE GHOST stages a June 9th industry reading of this new musical comedy which features music and lyrics by Joshua Williams, book by Ryan Hamilton, directed by Robert Jay Cronin.

The Oscar Wilde-inspired show played a limited run at the Abingdon Theatre in New York City in February 2003, and was featured in concert at the Teatr Rozrywki in Chorzow, Poland in October, 2000 and with the Utah Valley Symphony in Provo, Utah this past April.

Canterville Ghost is based on the Wilde novella of the same name. Set in the 1920s, "it is the tale of a young American family moving into a medieval English manor haunted by a fine and respectable ghost of the grand tradition; an expert performer and master of his craft," according to a press announcement. "Unfortunately for the ghost, modern American sensibility leaves little room for such nonsense as haunting."

The story "maintains the subtle wit and dry humor of the Wilde original, while adding a musical score with more than 20 original songs," according to the creative team. "It plays liberally with American and British customs, politics, and aged-old stereotypes, lampooning both countries to riotous effect."

The reading cast includes Alan Souza and Robyn Lee as, respectively, Sir Simon de Canterville and Virginia Otis, with Kevin Carter, Michael Coco, Jedidiah Cohen, Todd Alan Crain, Jeff Harris, Benjamin Howes, Scott Marshal, Elizabeth Nicholas and Johanna Pinzler.

Dominick Amendum will serve as music director and accompanist for the reading.

The reading of Canterville Ghost is open to industry professionals only. Manhattan Theatre Club Creative Center, on June 9.

MAIL area premiere of a new musical with music by Michael Rupert, book and lyrics by Jerry Colker. Steven J. Meerdink directs with musical direction by Kevin Hansen.

Have you ever wanted to just run away from it all? 29-year-old Alex does. Suffering from acute anxiety over his lack of writing success and indecision about his girlfriend, Alex decides to literally run away for 3 months. He returns to find a house full of withered plants, an unending stream of telephone messages, and stacks and stacks of unopened mail. And that's when the fun begins! Alex's mail literally comes to life as we - along with Alex - learn what's been happening during his absence. A wild and crazy romp. Opened June 6 at the Hey City Theater/Minneapolis Musical Theater in St. Louis Park, Minn. Performances through June 29.

GETTING INTO HEAVEN a new play by Polly Draper of thirtysomething fame. This new drama is about sex, drugs, rock 'n' roll, and the challenges of motherhood, Getting Into Heaven stars Draper as Cat Venita, a bad girl of rock, who is struggling to keep her family together in the rough-and-tumble music world.

Also in the cast are Barbara eda-Young, Gretchen Egolf, James Badge Dale, Cooper Pillot. Directed by Claire Lundberg. The design crew includes; Sets by Junghyun Georgia Lee, Lighting by Matthew Richards, costumes by Jenny Mannis, sound by Fitz Patton and original music by Michael Wolff.

Previews begin at the Flea Theater in NYC on June 11. Officially opens July 2 running through August 2.

THE PEOPLE VS. MONA Did she do it? Did Mona Mae Katt from Tippo, Georgia, really kill her no-account husband on their honeymoon? That`s the question everybody`s asking in this fun new musical. Music and Lyrics by Jim Wann, the creator of Pump Boys and Dinettes with the book by Patricia Miller. Presented by Theatrical Outfit as part of the City Series. Alliance Theatre Company, the largest regional theatre in the Southeast. Opened June 5th, running through June 22. Atlanta, Georgia.

SING ALONG WIZARD OF OZ the international tour of the new, interactive theatrical film experience, combining audience participation with the most beloved motion picture of all time, kicks off June 12 in New York City, with a Gala Benefit at the Gershwin Theatre. The production, which received rave reviews in Chicago will play the Gershwin through June 29.

After New York, the production will continue its international tour, which includes over 100 stops in Washington, D.C. the United Kingdom, the Hollywood Bowl, Atlanta, Boston, Cleveland, Detroit, Milwaukee, Nashville, Pittsburgh, San Antonio, San Diego, San Francisco, St. Louis and yes - Kansas.

The digitally restored and remastered film — starring a young Judy Garland as Dorothy Gale — will be shown in its original large-screen format on a 23-foot-high by 32-foot-wide screen. (See Broadway To Vegas column of January 5, 2003) The evening begins with a Master of Ceremonies who will introduce the film and will also lead the filmgoers through the audience participation. Additionally, each attendee will receive a "Perform-A-Long Fun Pack," which includes a kazoo, mysterious bubbles, a noisemaker and a magic wand. Audiences are also encouraged to dress as their favorite character from the classic film, and those who do will be invited to join an on-stage costume parade. Prizes will be awarded for "imagination and creativity."

ENTER LAUGHING adapted by Joseph Stein (Fiddler on the Roof) from Carl Reiner's autobiographical coming-of-age novel, is about the comedian's over-protective parents, his too many girlfriends and an acting talent that is almost as small as his weekly paycheck. Set in the Bronx during the Depression.

Scott Schwartz directs the cast which includes; Jesse Bernstein, Ron Orbach, Alix Korey, Rebecca Creskoff, Stuart Zagnit, Daniel Pearce, Deana Barone and Steve Rosen. Berkshire Theatre Festival. Previews: June 17; Opens: June 18; Talk Back: June 23; Closes: July 5.

SMALL TRAGEDY written by Obie winner Craig Lucas. associate artistic director at Seattle's Intiman Theater. He received a McKnight Foundation grant to develop the work, spending five weeks in residence at the Playwrights' Center last winter penning this vehicle, which uses Sophocles' Oedipus the King as a jumping-off point for an exploration of secrets, past sins and hope for absolution.

Directed by Seattle artist Kip Fagan and starring Annelise Christ.

Small Tragedy opened Friday and runs through June 29 at the Playwrights Center St. Paul, Minnesota.

HAY FEVER A comedy of bad manners by Noel Coward, Directed by Darko Tresnjak at the Westport Community Playhouse opened June 4 with performances to June 21.

In the 72 years the Playhouse has been around they've produced all of Coward's plays except one of his funniest - Hay Fever. They make up for that oversight with this offering. A country house weekend goes haywire in this delightfully chaotic comedy about the original dysfunctional family. Guests find themselves drawn into the family contest of charades, intrigues, gibes, cracks, and endless one-upmanship.

Starring Jack Gilpin, Sarah Hudnut, Austin Lysy, Amy Van Nostrand, Denny Dillon, Robert Stanton, Timothy Carter, Arden Myrin and Tessa Auberjonois. Set Design by David P. Gordon, Costume Design by Linda Cho, Lighting Design by Christopher Landy, Sound Design by Jerry Yager, Production Manager is Ruth Moe, Stage Manager is Barclay Stiff, and Casting Director is Deborah Brown.

Joanne Woodward, Artistic Director. Anne Keefe, Associate Artistic Director. Alison Harris, Executive Director.

Hay Fever was originally performed at the Ambassadors Theatre, London, on June 8, 1925.


| | | |
| --- | --- | --- |
| | | |
WHO'S WHERE


LYRICS AND LYRICISTS PEOPLE'S CHOICE the 33rd Season of this popular program concludes with The People's Choice June 14-16. Michael Bourne hosts a selection of all-time favorites, as voted on by Lyrics and Lyricists' subscribers.

Scheduled to appear in the cast are: Lawrence Hamilton, whose Broadway credits include Jelly's Last Jam, The Wiz and Ragtime; Ty Stephens, who appeared on Broadway in Sophisticated Ladies and Marilyn; the young pop/jazz singer Julian Fleisher; Martin Vidnovic, who provided the voice of the King of Siam in the 1999 animated version of The King & I; award-winning singer Karen Saunders; studio and jingle singer Annette Sanders; newcomer Jill Geddes, who recently appeared in the Jerry Herman revue Showtune; Laurie Wells, who has been touring with the national companies of Swing and Our Sinatra and L&L veterans Deborah Tranelli and Terri Klausner.

June 14-6 at the 92nd. Street Y in NYC.

THE EAGLES on tour, performing Monday in San Antonio, Texas at the SBC Center. On Tuesday they move to Grand Prairie, Texas to the Next Stage arena. On Thursday the show is in New Orleans at the New Orleans Arena and they close out the week, Saturday, in Tallahassee, Florida at the Leon County Civic Center.

MIKHAIL BARYSHNIKOV in the spotlight June 12-14 at the Sirote Theatre in Birmingham, Alabama.

RICK SPRINGFIELD on stage Friday in Rick Lake, Wisconsin at the Downtown Aqua Fest. On Saturday he is in Chicago at the Skyline Stage.

PAUL ANKA next Sunday, June 15 at Ameristar in Council Bluffs, Iowa.

SMOKEY ROBINSON entertaining Tuesday and Wednesday at he Crysler Theater in Windsor, Ontario.

LEE GREENWOOD on June 13th is in Niles, Ohio at the Eastwood Mall. On Saturday he performs at Six Flags New in Agawam, MA.

AN EVENING WITH CAROL CHANNING STARRING RICHARD SKIPPER performs his tribute to Carol Channing's amazing life and career with musical director John Bowen. Special guest - Sue Matsuki. At The Duplex in NYC. June 16.

WYONNA singing July 11 in Richmond, Virginia at the Innsbook After Hours venue. On Saturday she is in Memphis at the Memphis Botanic Garden

MATCHBOX TWENTY at the Mandalay Bay Events Center in Las Vegas on June 13.

WAR performing June 13 at the Casablanca Resort in Mesquite, Nevada.

BLIND BOYS OF ALABAMA performing Tuesday at the Riverbend Festival in Chattanooga, Tenn. On Thursday the fellows are at the Carpenter Center in Richmond, Virginia and on Saturday the performance is at the Hollywood Bowl in Los Angeles.

JERRY SEINFELD making people laugh Saturday in Phoenix at the Dodge Theater.

PETER CINCOTTI entertaining Thursday at the Glen Island Country Club in New Rochelle, New York.

DEANA CARTER performs June 9 at the House of Blues in New Orleans.


PIFFLE AND PROFUNDITIES


BIRTHDAY BOY The mother of CNN's Anderson Cooper - that would be Gloria Vanderbilt - surprised her son on camera Wednesday morning by presenting him with a birthday cake she baked herself and wearing a badge proclaiming - I'm cuckoo for Cooper.

"I wear it all the time," she quipped.

FOOD FOR THOUGHT Elaine Stritch's worst fear about dying is that she will no longer be able to enjoy a tunafish sandwich on whole-wheat bread with lettuce.














Next Column: June 16, 2003
Copyright: June 8, 2003. All Rights Reserved. Reviews, Interviews, Commentary, Photographs or graphics from any Broadway To Vegas (TM) columns may not be published, broadcast, rewritten, utilized as leads, or used in any manner without permission, compensation/credit.
Link to Main Page
---
Laura Deni


CLICK HERE FOR COMMENT SECTION