! >
Broadway To Vegas
  SHOW REVIEWS     CELEBRITY INTERVIEWS     GOSSIP     NEWS 






We would like to salute the winners of tonight's Tony Awards, and wish all of you futures filled with SROs, standing ovations, and rave reviews.


CABARET CONVENTION ATTRACTS HEAVYWEIGHTS; SALUTES GERSHWIN, PORTER
JULIE WILSON performs with a white gardenia tucked behind her left ear as a tribute to the late Billie Holiday.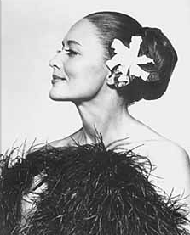 The Third West Coast Cabaret Convention running June 5 through June 11 at the Ira & Leonore S. Gershwin Theater in San Francisco. Thanks to the hard work of Donald Smith and The Mabel Mercer Foundation this promises to be a week of some of the best music this side of anywhere.

S'Wonderful - Celebrating the Lyrics of Ira Gershwin opens the convention tomorrow with Karen Akers, Val Diamond, Jeff Harner, Ruth Hastings, Marcia Lewis, Karen Mason, Willis Moore, Kim Nalley, Christian Nova, Spider Saloff, Peter Mintum, Billy Stritch, KT Sullivan, Paula West, Wesla Whitfield, and Ronny Whyte.

On Tuesday it's Cabaret Caravan with Eileen Barnett, Opie Bellas, Klea Blackhurst, Sylvia Braitman, Claiborne Cary, Helene Davis, Jonathan Frank, Cory Jamison, Jana Keeler, Phillip Officer, Teri Lynn Paul, Lisa Peers, Abe Reybold and Julie Wilson the jazz legend who says: Cabaret is one-to-one, like a party, and you're the hostess who wants to please."

When she slinks into the room with her husky voice toying with the lyrics she'll be accompanied by David Lewis.

Jazz in San Francisco is a fitting title for Wednesday's activities which is produced by Larry Dunlap. Participants include; Judy Barnett, Chris Calloway, Mary Foster Conklin, Baby Jane Dexter, Barbara Linn, Jenna Mammina, Jacqui Naylor, Morning Nichols, Bobbe Norris, Denise Perrier, Billy Philadelphia, Sherri Roberts, Jackie Ryan, Daryl Sherman and on bass, Bill Douglas.



CYBILL SHEPHERD performs at the Cabaret Convention and then stars June 14-17 at the Cinegrill in the Hollywood Roosevelt Hotel.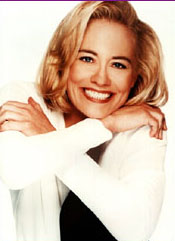 The soldout Cabaret Cavalcade taking place Thursday features Linda Asher, Aron Lee Battle, Maye Cavallaro, Bill Cooper, Anne Kery Ford, Rita Gardner, Julia Hunt, Shane Kelly, Meg Mackay, Rita Moreno, Sidney Myer, Darlene Popovic, Cybill Shepherd and Dane Vannatter.

Sweel Party - A Birthday Celebration of Cole Porter is going to be one sell sold out party. Whooping it up in memory of Cole will be Joyce Brech, Charles Cerele, Jeff Harner, Celeste Holm, Lilliane Montevecchi, Abe Reybold, Steve Ross, Clark Sterling, Marti Stevens, KT Sullivan, Paula West and Julie Wilson.



ANDREA MARCOVICCI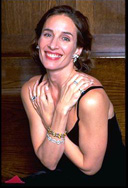 Turner Classic Movies will present Cabaret Goes To The Movies with host Robert Osborne on Saturday. Taking part are; Frank Basile, Tovah Feldshuh, Jeff Harner, Shauna Hicks, Celeste Holm, Jane A. Johnson, Marilyn Lovell Matz, Sharon McNight, Peisha McPhee, Peter Mintun, Lainie Nelson, Lee Roy Reams, Marian Seldes and KT Sullivan.

The Grand Finale next Sunday will have Andrea Marcovicci serving as special host with Barbara Brussell, Shelly Cullin, Lee Lessack, Susannah Mars, Pam Munter, Joanne O'Brien, George Osborne, Joan Ryan, Stacy Sullivan, Lumiri Tubo, and Faith Winthrop.


INTERNATIONAL GLEN MILER FESTIVAL

Visitors from around the world converge on the small town of Clarinda, Iowa, during the second weekend in June to attend the international Glen Miller Festival.



GLENN MILLER BIRTHPLACE.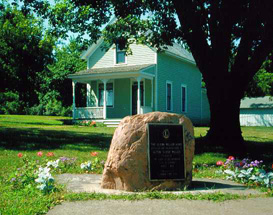 Clarinda, the birthplace of Miller is the headquarters for the international Glen Miller Birthplace society, putting the Iowa town on the map because of its native Alton Glenn Miller.

Miller founded and directed the number one Big Band, the Glenn Miller Orchestra, during the height of the Big Band Era, 1939-1942.

Glenn's grandparents were a part of the westward movement of people during the 1800's and moved to the Clarinda area around the 1850's. During their stay in Southwest Iowa, their son Elmer married Mattie Lou Cavender and before this young couple left Clarinda, their first son, Dean, was born; followed by a second son, Alton Glenn Miller, on March 1, 1904.

In hopes of a brighter future, the young couple decided to homestead and move on west in 1907 to Tryon, Nebraska where they lived in a sod house. In the evenings, Glenn's mother, Mattie Lou, would play a simple pump organ which helped ease the lonesome existence on the flatlands of Nebraska. Mattie Lou started a school called Happy Hollow and her children would sing songs as they rode in a wagon on their way to school. Before leaving the sod house, Mattie Lou gave birth to a third son, Herb, in 1913.



GLENN MILLER as a baby in Iowa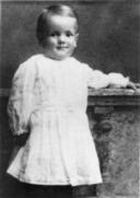 In 1915, Glenn's family moved to Grant City, Missouri where he went to grade school, worked for the town bandsman John Mosbarger, was given his first trombone and then played in the town band.

In 1918 Glenn's family, include an infant daughter, Irene moved to Fort Morgan, Colorado. It is in Colorado where the movie The Glenn Miller Story begins.

In 1942, at the peak of his civilian career, Glenn decided he could better serve those in uniform by putting one on himself. By doing this, the band gave up a $20,000 weekly income. Too old to be drafted at age 38, Glenn first volunteered for the Navy but was told that they didn't need his services. Not giving up, Glenn wrote to the Army's Brigadier General Charles Young on August 12, 1942. Miller persuaded the Army to accept him as he could in his own words, "put a little more spring into the feet of our marching men and a little more joy into their hearts and to be placed in charge of a modernized army band." After being accepted in the Army, Glenn's civilian band played their last concert in Passaic, New Jersey on September 27, 1942. It was such a sad event that the band couldn't finish playing the closing theme song, Moonlight Serenade.



GLENN MILLER was rejected by the Navy. Finally the Army made him a Captain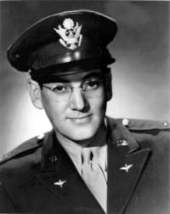 Arriving in London, the band was quartered at 25 Sloane Street, an area in constant barrage by Herman V-1 buzz bombs. Glenn was immediately concerned for the band and made arrangements for the unit to move to new quarters in Bedford, England. The band moved on July 2, 1944, and the very next day a buzz bomb landed in front of their old quarters, destroying the building and killing 100 people.

In one month the band played at 35 different bases, while performing 40 radio broadcasts. Finally, on December 5, 1944, Glenn boarded a single engine C-64 Norsman aircraft to travel to Paris, where he was to make arrangements for a Christmas broadcast. Tragically, the plane never reached France and was never found.

Glenn Miller will be remembered for many things, but to the people who live in Clarinda, Iowa he is remembered as their favorite native son.

During the International Glenn Miller Festival special shows and presentation will include historian Alan Cass author of Portrait - Glenn Miller, Glenn Miller trombonist Paul Tanner and a panel discussion by original Glenn Miller Band members and Miller authorities.

Don Martin, North Hollywood, CA serves as Festival Emcee. Performances include; Swing Time Big Band from Vienna, Austria, Tamana Girls Concert and Marching Band from Tamana, Japan, USAF Airmen of Note and Strolling Strings from Washington, D.C., Bill Baker's Big Band from Rijswijk, Holland, Sunburst Singers from Utah State University, Stan Fornaszewski Big Band from Granite City, Ill., The Iowa Army National Guard Rhythm Masters and Marching Band, Evansong from Clarinda and The Glenn Miller Birthplace Society Big Band.



Broadway To Vegas is supported through advertising and donations. Priority consideration is given to interview suggestions, news, press releases, etc from paid supporters. However, no paid supporters control, alter, edit, or in any way manipulate the content of this site. Your donation is appreciated. We accept PAYPAL. Thank you for your interest.


KANDER AND EBB HONORED


The 11th Annual Oscar Hammerstein Award will be presented to John Kander and Fred Ebb by The York Theatre Company at its annual gala benefit tomorrow at the Grammercy Theatre followed by a champagne supper.



JOHN KANDER AND FRED EBB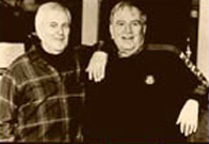 Among those scheduled to participate are Alan Cumming, Kristin Chenoweth, Lea DeLaria, Robert Cuccioli, Charlotte Rae, Charles Busch, Ann Reinking, George S. Irving, Barbara Cook, Maureen McGovern, Mario Cantone, Jane Connell, Eddie Korbich, Marc Kudisch, Heather McRae, Mark Nadler, and Sherie Rene Scott.

Kander & Ebb, who have received three Tony Awards and two Emmy Awards, are the composer and lyricist team that brought the world Cabaret, Chicago, Kiss of the Spider Woman and many others. They recently contributed songs to Minnelli on Minnelli and will return to Broadway next season with The Visit, starring Angela Lansbury. They have written songs for such films as New York, New York, Funny Lady, Stepping Out and Lucky Lady.

The Oscar Hammerstein Award commemorates lifetime achievement in the musical theatre, and was created in 1988 by the York Theatre Company's founding Artistic Director Janey Hayes Walker. Past honorees include Stephen Sondheim, Harold Price, Peter Stone, Stephen Schwartz, Jerry Herman, David Merrick and Cy Coleman.

The York Theatre Company, now in its 31st season, is under the leadership of Artistic Director James Morgan and Managing director Robert Buckley. This season, the 2000 Musicals in Mufti Winter concert Series featured a sold-out run of Kander & Ebb's 70 Girls, 70.


GENE KELLY AWARDS, WIDOW GREETS AND REMEMBERS


The 10th Annual Gene Kelly Awards for excellence in high school musical theater were handed out last week at the Benedum Center in Pittsburgh, with a special Kelly award presented to Patricia Ward Kelly, Gene Kelly's widow. Last February 2 marked the fourth anniversary of Kelly's death.



GENE KELLY.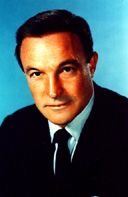 The gracious lady married the famed dancer when she was 31 and he 77, invited "anyone whose path crosses Gene's " to meet her and meet her they did. She greeted people of all ages, those who knew Gene, went to school with him, worked with him in Pittsburgh shows, and took dance classes with him.

The widow discussed how she met Gene - it happened in 1985 at Washington's Air and Space Museum and Patricia didn't even know who he was. She was then a 26-year-old grad student research/writer who had written a script for a PBS that was to have been narrated by Gregory Peck. At the last minute he had to cancel and the replacement name given to her was - Gene Kelly. She's never heard of him.

She asked if it was Jean or Gene - a male or female.

They immediately hit it off. He was fascinated at meeting someone who didn't have a clue that he was a living legend. She in turn went to video stores and rented as many of his 44 movies, that she could locate.



GENE KELLY AND WIFE PATRICIA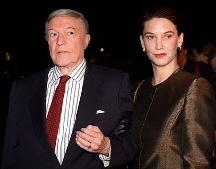 Six months later Kelly hired her to write his autobiography. They were attracted to each other, but in some ways it was a forbidden love. When Kelly's second wife died in 1973 he had promised his children that he's never marry again. Their first date was to a ball game where he bought her a hotdog. She recalled what he told her; "Stick with me kid, and you'll be wearing rhinestones."

But Cupid intervened and Patricia won Gene's heart, although she has been - in some cases still is - vilified by fans of the late entertainer.

Even though Gene was crazy about Patricia, that didn't mean he didn't want to change her. His widow divulged that Gene wanted her to dress to look older and added five years to her age. She now dresses as she pleases with spiky blond-tipped hair. Kelly also had a quirkiness about glasses - he liked them! "Gene loved a woman in glasses, so even though my eyesight is perfect, he bought them for me."



GENE KELLY AND FRANK SINATRA
"He always said his childhood in Pittsburgh was the greatest time in his life, almost idyllic - nothing ever compared to it, " she told the Pittsburgh gathering. " But very few people knew how significant Pittsburgh was to him.

There were unhappy events - prejudice against Catholics. "He remember the anti-Catholic cross-burnings on the hillside during the Al Smith campaign, and when he went to college at Penn State he was shocked and hurt to be left out of fraternities and made fun of because he was Catholic That really angered him"

They were planning a trip to Pittsburgh because Gene was anxious to show Patricia his boyhood home. As they were about to leave he suffered the first of the strokes that led to his death in 1966.

Making her very first trip to Pittsburgh was hard on the widow who told the gathering that as the plane descended to land in the rain she began to cry. Then she saw a rainbow and "knew that Gene was welcoming me."


ROCKY MOUNTAIN HIGHS

It's a shame that somebody didn't send the good people of Colorado any calendars. If they had checked perhaps they wouldn't have booked musical festivals which overlap, forcing fans to make choices. Aspen, Glenwood Springs, Grand Junction and Telluride all host festivals of their own, with performances ranging from country to jazz.



NATALIE MERCHANT performs at the Telluride Festival.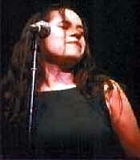 The Jazz Aspen Snowmass festival, Glenwood Springs' Strawberry Days and the Telluride Bluegrass Festival all take place on the same weekend - June 15-18!

Aspen's 10th anniversary fest includes performances by R&B legends Wilson Pickett and Natalie Cole, as well as Grammy award winners Diana Krall and Wynton Marsalis. Regular festival favorite Bonnie Raitt will also return to play, as well as the Vail favorite acid jazz and funk stars Karl Denson's Tiny Universe. Tickets and passes begin at $28.

Glenwood's Strawberry Days, which features something for everyone with acts like former Blue Grass Revival star John Cowan, classic rockers Firefall, Chupacabra and even an exciting appearance by Siberia's most famous rock 'n' roll band, the Red Elvises, which we enjoyed when we caught their show in Alaska. You can get a ridiculously inexpensive $20 pass that covers all three days of music by calling the Glenwood Chamber of Commerce at (970) 945-6589.

Bluegrass fans from around the world will be making their way to Telluride, where dozens of the best players in the business will be performing June 15 to 18. Highlights of this year's lineup include Natalie Merchant, Michelle Shocked, Jackson Browne and Mary Chapin Carpenter, as well as favorites like Leftover Salmon, David Grisman, Peter Rowan and Bruce Hornsby. A full pass is $155, and tickets and non-camping accommodations can be reserved by calling (303) 823-0848.

Country fans can warm up to the sounds of contemporary favorites like Sammy Kershaw, Brooks and Dunn and Collin Raye - plus the honky-tonk of Dwight Yoakam who plays the Las Vegas Hilton on June 9-10 - at Grand Junction's Country Jam USA, which at least doesn't begin until June 22. The event also includes classic rockers Styx and Foreigner. Two-day passes are $83 and can be reserved by calling (800) 530-3020.


OTHER PEOPLE'S MONEY


SUSAN DIETZ who ran Canon Theatricals for over a year with former business partner Joan Stein, will now serve as president of the entertainment producing company. Stein left the company last month to form Martin Stein with actor/writer Steve Martin. Dietz will continue to produce theatre, film and television under the Canon Theatricals banner.



BEA ARTHUR on the board of directors.
"I am so thrilled for Joan to have this opportunity, and we hope to continue to work together on both theatre and television projects," said Dietz. "We are still producing partners, together with Ina Meibach and Lou Viola, of the world premiere of Bill Graham Presents at the Canon Theatre. We are in discussions about taking the production to New York."

Dietz also announced the company is producing an independent movie entitled All Over the Guy, produced by Dietz and Donnie Land. It's is a romantic comedy by Dan Bucatinsky. The film will be directed by Julie Davis ("I Love You, Don't Touch Me"). Susan Landau ("An Ideal Husband") and Don Roos ("The Opposite of Sex") are the Executive Producers. Shooting for All Over the Guy begins June 15.

In addition to the film, Dietz is also opening the Canon Theatricals Conservatory. Joel Paley (writer and director of Ruthless) will serve as the school's artistic director. "It's never too early to teach kids that acting is a craft as well as an art. What we're trying to do is give these talented young people a strong foundation in vocal and physical work, improvisation, character development, rehearsal and cold reading techniques," states Paley.

Bea Arthur, Bernadette Peters, Joel Grey, Gillian Lynne, Marvin Laird, Dana Ivey and Lynn Cohen make up the board of advisors.

The Canon Theatricals Conservatory will offer acting and production classes for kids ages 10-18. The conservatory, based in Los Angeles, will be expanding in 2001 with the hiring of more teachers and the offering of a more diverse curriculum. Dietz is currently developing other projects for Canon Theatricals. She is working with David Zippel on It's Better With a Band a revue of this Tony Award winner's songs, to be directed by Joe Leonardo. Dietz and Zippel are also in the early stages of developing a revue with Diane Warren, long considered one of the most prolific and successful pop writers in the business. Rhythm of the Night: The Music of Diane Warren will be a revue featuring the multiple Academy Award nominee's hit songs. Dietz is also collaborating with Amanda McBroom on a new musical theatre piece and is in preliminary discussions with the legendary singer Janis Ian to develop a feature film based on her life and music.


SWEET CHARITY


SAM HARRIS in Revival a Theatrical Concert in Progress presented by Liza Minnelli at The Bottom Line in New York City. For two nights only June 5-6 in support of Broadway Cares/Equity Fights AIDS an Organization of Life.

Several months ago San Harris completed and released his latest CD entitled Revival. The CD took on a life of its own - evolving into a theatrical genre as unique and vital as Sam's voice. Slowly but surely the CD moved from the stereo to the stage - a place Sam Harris has called home since the beginning of his career.

Revival became a theatrical concert and a high-octane rock 'n' - roll-gospel-soul-work-for-the-stage.

Born and raised in Oklahoma, Sam first exploded into the public eye as the grand champion of Star Search in its premiere season. He wrote the TBS sit-com Down to Earth, which ran for 4 years and also penned the Los Angeles produced musical Hurry! Hurry! Hollywood! and Hard Copy.

In the theatre, he has starred in Jesus Christ Superstar, Cabaret, Hard Copy and an extensive National tour of Andrew Lloyd Webber's Joseph and the Amazing Technicolor Dreamcoat. On Broadway Sam received a Drama Desk nomination for his role in Tommy Tune's Grease and most recently received a Drama League Award as well as Tony, Outer Critics Circle and Drama Desk nominations for his work in Cy Coleman's The Life.

Support a good cause and enjoy Sam Harris in - Liza Minnelli Presents Sam Harris in Revival.



SHARON GLESS

SHARON GLESS

who won two Emmy awards for her exceptional work on television on Cagney and Lacy has taken to the stage in only the fourth play she has ever done, and two of those were in London.

Gless is in Chicago starring in Cahoots written by Claudia Allen and directed by Sandy Shinner at the Victory Gardens Theater. The plotline is a screwball comedy about a play writing team who pursue fame and fortune across several decades. The reason Gless accepted the part is "because there are things in the script that will offend everybody."

THUNDER KNOCKING ON THE DOOR a new musical with music and lyrics by two-time Grammy winner Keb'Mo and Anderson Edwards, with book and direction by Keith Glover and musical staging by Jeff Calhoun, will open at the Minetta Lane Theatre, NYC on June 11. This original musical earned the 1999 Helen Hays Award for Best Musical at Arena Stage in Washington, D.C. Set in Bessemer, Alabama, in blues-rich 1966, the show is a mythical tale of the Dupree family, caught at a crossroads until a guitar-playing drifter with a taste for sweet revenge appears, toting romance and changing the music forever. The production stars; Pamela Isaacs, Marva Hicks, Doug Eskew, Peter Jay Fernandez and Kevyn Morrow.

THE CIVIL WAR STARRING LARRY GATLIN opens June 6 in Costs Mesa, Ca performances through June 11. The show travels to Denver for a July 13-25 engagement.

for colored girls who have considered suicide/when the rainbow is enuf written by Ntozake Shange, on June 11 celebrates the 25th Anniversary production of this history-making show by opening at The American Place Theatre in a production directed and choreographed by Tony Award-winning George Faison. for colored girls who have considered suicide when the rainbowis enuf has stood the test of time. But of course it has. It was written by a woman.
WHO'S WHERE


TOM POSTILIO swings into summer at Arci's Place, NYC. The crooner's all new show This Time Around will include classic and contemporary standards in a show directed by Broadway director/choreographer Thommie Walsh. Pianist Ken Ascher will lead the trio with musical direction and arrangements by John Oddo. June 6-24.

DON HENLEY June 8-0 Radio City Music Hall, NYC.

ERIC GILLETT a MAC award winner who is currently in the smash Kiss Me Kate lived and worked in Vegas for a number of years, appearing in Hallelujah Hollywood at the MGM, now Bally's Hotel; Bal du Moulin Rouge at the Hilton, where he was the ringmaster; and a number of other things, including A Funny Thing Happened On The Way To The Forum at the Union Plaza. He also spent 10 years with RBB&B Circus becoming known as The Singing Ringmaster In the last few years, he has released two CDs Sing Me a Rainbow and Cast of Thousands: The Songs of Craig Carnelia under the name Eric Michael Gillett, as well as a soundtrack recording with Chicago's Marcia Lewis of Big City Rhythm: The Songs of Barry Kleinbort. Eric's Las Vegas friends want him to know they are thrilled for his success.

MANHATTAN TRANSFER one of the most honored vocal groups in the history of American popular music, appears at the Stardust Hotel, Las Vegas June 6-10. Featuring four-part harmony that combines elements of swing, jazz and pop, the group has occupied a unique niche on the world's music scene for the past 25 years, winning 11 Grammy Awards. Tim Hauser, Janis Siegel and Alan Paul have been singing together since 1972. The fourth member, Cheryl Bentyne, joined them in 1978.

PATTI LUPONE at Theatrefest/Memorial Auditorium at Montclair State University in Upper Montclair, N.J. June 8-11.

BARBRA COOK at the Playhouse Theatre, Hotel Dupont in Wilmington, DE on June 13.

MARC ANTHONY at the MGM Grand, Las Vegas on June 16.


THIS AND THAT

TEMECULA VALLEY BALLOON AND WINE FESTIVAL 2000 will have more than 50 hot air balloons decorating the sky.
The annual event also includes Wine Gardens featuring tastings of region's finest wines, including sparkling vintages. Entertainment is also in the air with jazz, blues and other styles - Gary Wright, Ambrosia, the Commodores, Dem Brooklyn Bums, Nightranger, and 39 special. Temecula Valley, Ca. June 11.

MICKEY ROONEY doesn't shy away from his fans. While most entertainers now have body guards and refuse to give autographs Rooney, who has been performing at the Sahara Hotel in Las Vegas, would stand outside the showroom door after every show, talking to his fans, signing autographs and posing for pictures.

ANDRE AGASSI is a big fan of Barry Manilow using Manilow's hit I've Made It Through The Rain as a way to help the tennis great - blister or no blister - get through the tough times. Agassi puts on the song and plays it over and over and over. We thought we were the only one that did that.



Mention BROADWAY TO VEGAS for Special Consideration
Call (800) 942-9027









Next Column: June 11, 2000
Copyright: June 4, 2000. All Rights Reserved. Reviews, Interviews, Commentary, Graphics, Photographs from any Broadway To Vegas (TM) columns may not be published, broadcast, rewritten, utilized as leads, or used in any manner without permission, compensation and/or credit.
Link to Main Page
---
Laura Deni


CLICK HERE FOR COMMENT SECTION