! >
Broadway To Vegas
  SHOW REVIEWS     CELEBRITY INTERVIEWS     GOSSIP     NEWS 
| | |
| --- | --- |
| | |
Copyright: June 3, 2001
By: Laura Deni
CLICK HERE FOR COMMENT SECTION

THE PRODUCERS SETS TONY RECORD


NATHAN LANE applauding his fellow cast members Photo By: Laura Deni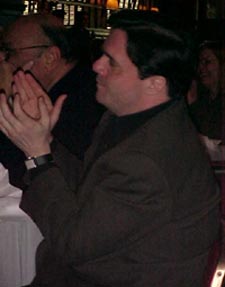 As expected The Producers with a record 15 Tony nominations, bested the previous record of 10 Tony wins held by Hello, Dolly! since 1964, by winning in every category in which they received a nomination, capturing 12 of the coveted trophies. In addition to sweeping the 55th Annual Tony Awards The Producers has shattered box office records with over $63 million in ticket sales.

"I'm going to have to do the hardest thing I've ever done in my like - act humble," chortled Mel Brooks as he accepted Tony Awards for writing the book and music for The Producers. In accepting his award for musical score Brooks offered his apology to the other nominees indicating "in any other year you would have won." He also added, "I'd like to thank Steven Sondheim for not writing any shows this year."

In the Best Musical category The Producers won over The Full Monty, A Class Act and Jane Eyre.

With A Class Act playing to about 21 percent capacity, expect that production to close and likewise with Jane Eyre, a meaningful but dreary production that has been struggling to keep the curtain up.

Susan Stroman added to her Tony collection for direction and choreography, initiating her into the exclusive boys club composed of Jerome Robbins, Bob Fosse and Gower Champion.



GARY BEACH Photo By; Laura Deni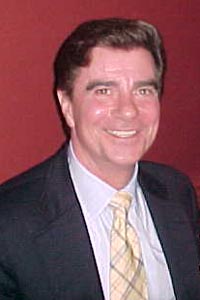 Nathan Lane and Matthew Broderick were in perfect form kidding both the theater, unions and PBS who carried the pre-show only for Eastern Standard Time viewers. "How many Teamsters does it take to set up a new set?" asked Lane. "We'll never know, they're on break." answered Broderick.

Lane's hilarious and touching portrayal of Max Bialystock won Best Actor in a Musical by a landslide. The humble Lane has always given equal credit to his co-star and fellow nominee Matthew Broderick. Lane had let it be known that he wished there would be a tie.

Gary Beach, unforgettable as the flamboyantly gay director Roger Des Bris, carried off Best Supporting Actor in a Musical in also a bittersweet win since his competition included fellow The Producers actors Roger Bart and Brad Oscar, plus John Ellison Conlee and Andre De Shields from The Full Monty.

It was the first win, but second Tony nomination for the 53-year-old Alexandria, Va born performer. Beach received his first Tony Award nomination in 1994 for playing a candelabra, Lumiere in Disney's Beauty and the Beast, a production in which he also broke his ankle when he fell off a stack of dishes.



CADY HUFFMAN Photo By: Laura Deni

Leggy Cady Huffman, who plays the Swedish sexpot, Ulla, in The Producers, won the Best Featured Actress in a Musical, beating Kathleen Freeman from The Full Monty and that I'm Still Here Girl from Follies, Polly Bergen and the multi-talented Blythe Danner.

Mel Brooks and Tom Meehan won for their book for The Producers. "I'd like to thank my wife for sticking with me through - thin," quipped Brooks, indicating that Anne Bancroft had encouraged him in this endeavor. "I'd also like to thank my parents, but they're both dead."

As expected all of the design Tony Awards went to The Producers - Best Lighting Design Peter Kaczorowski, Best Scenic Design Robin Wagner, William Ivey Long for Costumes and Douglas Besterman for Orchestrations.



WILLIAM IVEY LONG took home a Tony for Costume Design for The Producers Photo By; Laura Deni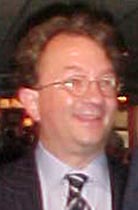 David Auburn's Proof - which has already won the Pulitzer also garnered Tony Awards for Best Play and best Direction for Daniel Sullivan. Mary-Louise Parker, sensational as a young woman battling the fear in inherited insanity in Proof, was named Best Actress in a Play.

The Tony for Best Actor in a Play went to Richard Easton, for his touching performance as A.E Housman in Tom Stoppard's The Invention of Love. Easton's Invention of Love co-star, Robert Sean Leonard, was bestowed a Tony as Featured Actor in a Play.



CHRISTINE EBERSOLE Photo By: Laura Deni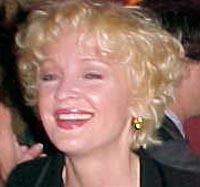 Viola Davis, as the bitter and fiery wife in King Hedley II topped the list in the race for Featured Actress in a Play

One Flew Over the Cuckoo's Nest was named Best Revival of a Play.

Best Actress in a Musical went to Christine Ebersole of 42nd Street winning over Faith Prince, who was nominated for her starring role in Bells Are Ringing. Faith, who is loved and respected on Broadway, is so misdirected in that production that her chances of winning were destroyed.

Winning the Best Musical Revival award was 42nd Street which tapped danced on the heads of its competitors - Bells Are Ringing, The Rocky Horror Show and Follies.


MADAME MELVILLE


Macaulay Culkin is 20 years old. He's been in the business for sixteen years, had an agent for fourteen of those years and an attorney of record for eleven. He cannot recall not being famous. He remembers extreme poverty but doesn't relate to a normal childhood. Estranged from his father and separated from his wife, Rachel Miner, his private life has played itself out on the front pages. He's Godfather to Michael Jackson's two children, Prince Michael and Paris. His teeth are brownish yellow because he constantly smokes.

Starring in Madame Melville may be his perfect foray into the adult world of acting.

It is also Culkin's first work as an actor in six years.

Ironically the casting director is Billy Hopkins who served in the same capacity when he gave Culkin his first acting job when he was six years old.

He can look impish and then oddly wistful and sad.

In Madame Melville, written and directed by Richard Nelson, Culkin plays Carl a 50 year old man who looks back at when he was 15, living in Paris in 1966 with his parents and attending school. Madame Claudie Melville a 30-year-old French teacher, played by Joely Richardson, invites students to her apartment to watch French movies, listen to music, discuss art and eat chocolates. On the rebound from her affair with the married math teacher, Madame Melville seduces her student.

Returning to the apartment almost 40 years later - although it's never made clear why he returned or how he got inside - he reflects on the emotionally charged event through the eyes of the 15 year old he once remembered as himself.

"When I think of her, or when I speak of her, in the middle of a thought, in the middle of a dream, I am forever - a boy of fifteen"

Last year Nelson won an Olivier for "best new play" for his work Goodnight Children Everywhere and a Tony for the book of a musical, for James Joyce's The Dead. Thus Madame Melville would have garnered attention. But it was the casting of Macaulay Culkin that took the play into a higher interest category.

The problem is that if it wasn't for the celebrity of Culkin or the curiosity about Richardson, an actress with the famous Richardson/Redgrave acting heritage, the production would have had some problems in America.



Macaulay Culkin, Robin Weigart, and Joely Richardson in a scene from Madame Melville. Photo by Joan Marcus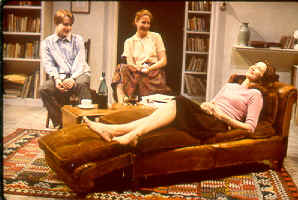 Culkin first opened in the play during it's London run which garnered rave reviews from the critics. The London jaunt also introduced Culkin to the London club scene, which he thoroughly enjoyed, turning into a nightly party animal but managed to never miss a performance.

In the London production acclaimed French actress Irene Jacob made her West-end debut winning critical praise for her strong portrayal of the unsettled and unfulfilled teacher, unconcerned about her lasting impact on this vulnerable child.

Transferred to New York's Promenade Theatre with Madame Medville played by Richardson, who is making her stage debut. That has gone mostly unnoticed due to the publicity glare that surrounds Culkin and obliterates anything caught in its light.

Culkin's vocal quality has a monotone cadence coupled with an unusual breathing style. His physical language is compatible with the awkward insecurity of a sensitive tenth grader who can't communicate with his overbearing parents and feels rejected by his peers. Playing the part isn't much of a stretch for Culkin.

Richardson doesn't come across as French, intellectual, desperate or anything other that a chain smoking, self absorbed, one-dimensional sex crazed woman.

The audience needs to understand somebody's motives and emotions.

The acting is passive and the dialogue is bland. There is no conflict or concern. No second thoughts, recriminations or even rationalization. There is no emotional depth to the motivation for - or consequences thereof - of this seduction.

It is Robin Weigart as the violin-playing neighbor, Ruth, an American who's left her husband and baby in hopes of living the artistic Parisian life, that both steals and saves the show.

She's meant as the comic relief - discovering she has caught crabs from a casual sexual encounter she complains - "Why are the French people so unclean? But, more than comic relief she is the glue that binds the production together. Her brashness hides a sensitivity that immediately grasps the significance and consequences of the situation.

I thoroughly enjoyed this play - I'm just not sure why.

As for Culkin, this coming of age production - perhaps fittingly - closes Aug 26th, on his 21st birthday . He intends to take his manhood into a different direction. He's been writing - poetry, screenplays, memoirs - mostly for therapeutic reasons.

He wants to play the homicidal club kid Michael Alig in the film adaptation of the book called Disco Blood Bath.


THE SHOW MUST GO ON


The adage that disasters come in threes played out this past week in a trio of tragic events.

On Wednesday Uta Hagen, 81, fell from the two foot stage of the Geffen Playhouse in Los Angeles. The accident took place during a between-scenes interval in a preview performance of the play Six Dance Lessons in Six Weeks by Richard Alfieri, co-starring David Hyde-Pierce. Hagen was admitted to the UCLA Medical Center emergency room and later discharged.



UTE HAGEN

An official statement issued by the Geffen said in part that Hagen accidentally slipped off the stage during a scene change in the second act and fell into the audience area. The show was momentarily halted and two audience members who were doctors examined Ms. Hagen. She eventually stood up on her own accord and received a standing ovation from the audience. She walked backstage with the doctors and a brief intermission was called by the house manager. At that point, Ms. Hagen expressed her desire to continue with the show, Geffen producing director Gilbert Cates said, but Geffen management canceled the rest of the performance and for precautionary measures, took her across the street to UCLA Medical Center for X-rays. No bones were broken, Cates said, and Hagen, given a clean bill of health returned to the production.

One of the American theater's most highly respected actresses and acting teachers, Hagen made her professional debut in 1937 at the age of 18 in the Eva Le Gallienne Hamlet in Dennis, Massachusetts. Her Broadway debut came in 1938, as Nina in The Sea Gull with Alfred Lunt and Lynn Fontanne. She's played in twenty-two Broadway productions, including the legendary Othello with Paul Robeson and Jose Ferrer. Hagen's major roles include reinventing Blanche DuBois in the national tour of A Streetcar Named Desire with Anthony Quinn. She won Tony Awards for her portrayal of Georgie Elgin in The Country Girl. and Martha in the original production of Who's Afraid of Virginia Woolf?

In recent years, Hagen has had major stage triumphs in the plays Mrs. Klein and Collected Stories.

Since 1947 Hagen has taught acting at the Herbert Berghof Studio. Together with her late husband, she trained generations of actors including Geraldine Page, Jason Robards, and Matthew Broderick. Her books Respect for Acting and A Challenge for the Actor are considered thespian bibles.

Five time Tony Award winner Julie Harris was 20 years old when she made her Broadway debut 56 years ago, in the play It's a Gift. She played the oldest of 11 children. Five years later, she memorably played the 12-year-old tomboy Frankie in Carson McCullers' The Member of the Wedding. She had been starring in Claudia Allen's two-woman drama, Fossils, at Victory Gardens Theater in Chicago. When she failed to arrive at the theater transportation was sent to bring her to the theatre for the Saturday matinee performance the renowned actress was found semiconscious in her North Side apartment. Rushed to the hospital, she had suffered a stroke and was last reported upgraded from serious but stable condition to stable condition in the intensive care unit of St. Francis Hospital of Evanston.

Less than an hour before curtain Saturday afternoon, understudy Yolanda Lyon Miller was informed that something had happened to Harris and that the show must to go on.

Miller, who served as head of the theater program at Roosevelt University and is a director in her own right, had never understudied.

Victory Gardens is looking for a permanent replacement for Harris in Fossils. Until them Miller continues in the role and then resumes her understudy position.

On the live Tony Awards telecast tonight, Victory Gardens received an award for excellence in regional theater. Harris, the only actress ever to have won five Tonys, taped a segment the day before she collapsed, praising the work at the theater. Harris' taped segment was still aired on the telecast.



JAMES DEAN and JULIE HARRIS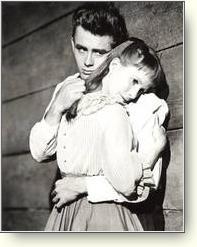 Harris won her first Tony for I Am A Camera in 1952 and her most recent one in 1977 for The Belle of Amherst, a one-woman show about poet Emily Dickinson. It was at Amherst College 25 years ago that Harris debuted in William Luce's one-woman show about the life of the poet Emily Dickinson. The funny, poignant production, directed then as well as last February by Charles Nelson Reilly, was a triumph on stage, on television and on a recording that won a Grammy award. It also earned Harris that unprecedented fifth Tony.

The play was revived the first part of this year with Harris slated for the national tour opening in November at the Laguna Playhouse in Laguna Beach, Calif., where its entire five-week run was sold out almost immediately after tickets were put on sale.

Four months ago Harris came to City Stage in a revival of that acclaimed production with Springfield Mayor Mike Albano presenting her with a key to the city on opening night.

Phyllis Diller was trying hard to keep laughing after witnessing a freak accident that killed her limo driver. Patricia Marcella, 44, was driving the entertainer to a hotel outside Calgary, Canada when she got lost. Stopping on a hill to turn around, Marcella stepped behind the car to see if she had room to back up. According to police reports, the limo was in neutral and rolled over Marcella. Neither Diller nor her manager, who was also in the car, were injured.



Broadway To Vegas is supported through advertising and donations. Priority consideration is given to interview suggestions, news, press releases, etc from paid supporters. However, no paid supporters control, alter, edit, or in any way manipulate the content of this site. Your donation is appreciated. We accept PAYPAL. Thank you for your interest.


SUNDANCE FESTIVAL WELCOMES THEATER CELEBRITIES
JERRY HERMAN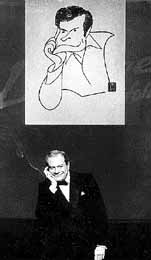 Registration is under way for three free workshops in August featuring several Broadway and Hollywood celebrities, including composer Jerry Herman, musical director Don Pippin and performers Paige O'Hara, Jason Graae and Karen Morrow.

The general public is invited to attend the workshops, all scheduled for Friday, Aug. 24, in the Sundance Screening Room, but attendance is limited to 150 participants at each of the three sessions.

The workshop schedule is:

Careers in Music panel discussion moderated by Michael Kerker, director of musical theater for the American Society of Composers, Authors and Publishers. Panelists will include Herman, Pippin, Morrow, Graae and O'Hara. Topics will include the range of career options for those interested in musical theater.



KAREN MORROW

Master class: Audition Techniques, conducted by Graae. Participants should bring a resume, a photograph (head shot) and sheet music for a song they're prepared to sing.

Master class: Vocal Interpretation, taught by Karen Morrow, will focus on a performer's emotional connection to a song. Bring your own sheet music for a song you're prepared to sing.

The artists will also perform a concert on Saturday, Aug. 25, on Sundance's outdoor Eccles Stage. Tickets for Hello, Jerry! A Musical Salute to Jerry Herman are available at the Sundance box office.


FESTIVALS OF GLENN MILLER AND MEREDITH WILLSON


The place to be the first week of June for music festivals is Iowa. First comes the Meredith Willson Heritage Days celebration in Mason City Iowa followed by the Glenn Miller festival in Clarinda. And, don't forget the Donna Reed Festival for the Performing Arts June 17-23 in Denison, Iowa. Must be something about that Iowa water.

First up is the Meredith Willson event which took place this past week. Two special awards were presented Thursday night in front of more than 500 guests at the Meredith Willson Heritage dinner in the 1912 Streetscape at The Music Man Square in Mason City, Iowa.



SHIRLEY JONES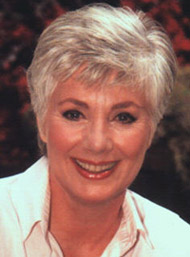 Academy-award-winning actress Shirley Jones was named the first recipient of the Crystal Award, presented by the Mason City Foundation. Jones played Marian the Librarian in "The Music Man" motion picture. The Crystal Award, a crystal plaque bearing the person's name and the date, is the foundation's highest honor. It will be awarded whenever deemed appropriate to recognize and honor outstanding achievement in music or entertainment, Carl Miller, executive director of the Mason City Foundation. Jones, 67, arrived in Mason City Thursday for the official opening of the first phase of the Square. She received the honor Thursday during the foundation's Heritage Banquet.

"Mason City has always been very special to me," said Jones in this her third visit. "I'm absolutely amazed at what you've done here," she said referring to The Music Man Square project. "You've really done it - it's magnificent, it's really thrilling to see."

Shirley Jones, who played librarian Marian Paroo in the film, attended the film premiere along with Willson and co-stars Robert Preston and Ron Howard. Now, almost 40 years later, Jones and The Music Man Square - joined to entertain again.

Jones had also been the foundation's guest two years ago during Band Festival weekend 1999.

During the afternoon Thursday she signed autographs for a large crowd that lined up early at the facility's Reunion Hall. Returning to Mason City again was, she said, a bit like coming home. "Meredith Willson and I were alike in a lot of ways; we both came from small towns," she said. "I loved his work, he loved mine, and we formed a mutual admiration society."

The Square, she said, "is wonderful, magnificent," and a fitting tribute to the man whose music she is most often requested to sing. "I get requests from children 8, 9 and 10 years old at my concerts, who all know The Music Man, " she said. "Meredith's music is the most popular of all that I sing."

Fans were eager to see Jones. On Thursday they lined up outside the Square a half-hour before the doors of Reunion Hall opened. Jones arrived, and, seated in front of the stage meant to replicate the gym of the mythical River City High School, signed her name to scores of album covers, pictures and other memorabilia.

First in line was Hank Motter Jr., who carefully held something in his hands. When Shirley saw it she gasped. Motter was holding the champagne glass she used to toast fellow cast members just after the June 19, 1962 premiere of The Music Man at the Palace Theater in Mason City.

It seems Motter and his father, Hank Sr., were employed by Northwestern Bell Telephone Company. They attended the premiere because the senior Motter was a supervisor for the company and had overseen the installation of the additional media links needed for the premiere to accommodate the Hollywood celebrities and press that converged upon Mason City..

Just after the film's end, champagne was brought out to celebrate the movie's success. After Jones made her tribute, Motter said, "I told my dad, 'I want that glass.' So he did it, he went over to her, asked if he could have it, and she very graciously gave it to him." "Oh, my gosh," Jones said when she saw the glass . She immediately signed the base. Motter said he would donate the glass to the Mason City Foundation and The Music Man Square. "It's one of a kind," he said. "I've had it for more than 30 years and now it's coming home, where it should be."

Also attending was Dick Schory, a popular percussionist who has conducted and arranged music for Henry Mancini, Elvis Presley and The Beatles during his many years with RCA Records, came to pay tribute to The Music Man Square.

Willson and his second wife, Rini, became surrogate parents when he traveled to New York City in 1950 to pursue his music career. "Meredith and Rini took care of me, looked out for me. We were both from Iowa, and he knew what it was like, going out there to New York."

From June 7-10, visitors and entertainers from around the world will converge in Clarinda, Iowa to celebrate the music and memory of Alton Glenn Miller, American bandleader, composer and arranger who disappeared while directing the Glenn Miller AAF Band during World War II.



GLENN MILLER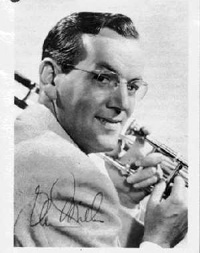 The annual event runs the gamut from homemade ice cream, tours of the Miller home to swing dance lessons. In between are panel discussions, entertainment and scholarship awards.

An Arranger's World will be presented by Glenn Miller arranger Norman Leyden. A Panel Discussion by Original Band Members and Miller experts; Don Martin from North Hollywood, California as Festival Emcee

Entertainment includes: Utah State Sunburst Singers & Dancers / Crestmark Orchestra; The Little Cherries Big Band from Kagoshima, Japan; Larry O'Brien and The World Famous Glenn Miller Orchestra; USAF Heartland of America Band, Noteables; The Tom Daugherty Orchestra from Dayton, Ohio; The Minnesota National Guard Army Show Band of Minnesota; The Classic Big Band & The Nostalgics Quartet from Minneapolis.MN; The IWCC Community Band from Council Bluffs, Iowa.The Glenn Miller Birthplace Society Big Band.

The Glenn Miller Birthplace Society offers four scholarships, $2,000 & $1,000 to instrumentalists and $1,500 & $750 to vocalists. These scholarships, which are awarded without regard to any other award, may be used for any education-related expense. It is not the purpose of this competition to select Glenn Miller look-alikes or sound-alikes, nor is it limited to pop music performance. Rather, they seek out and assist promising young talents in any field of applied music who may be leaders of tomorrow.

Alton Glenn Miller was born in Clarinda, Iowa on March 1, 1904. But it was in North Platte, Nebraska, several years later that Glenn actually got his musical start when, one day, his father brought home a mandolin. Glenn promptly traded it for an old battered horn, which he practiced every chance he got. In fact his mother worried, "It got to where Pop and I used to wonder if he'd ever amount to anything."

On March 1, 1989, Glenn Miller's daughter, Jonnie Dee Miller, purchased the home where her father was born 85 years earlier. Following the purchase of the home, the Glenn Miller Foundation was formed to oversee the home's restoration.


SWEET CHARITY


MANDY PATINKIN will perform in A Salute to Movie Musicals in a benefit for the Prince Theater. Tickets range from $300 to $3000 -the latter includes a VIP reception, premiere seats, after-theater dinner and dancing. June 18, Prince Music Theater, Philadelphia, PA.


APPLAUSE, APPLAUSE


KAREN ZIEMBA the Tony Award winner who is currently starring as the 50's housewife with the vivid imagination in the Lincoln Center Theatre production of Contact, tomorrow will receive the Broadway Beacon Award from Inside Broadway, the education arm of the theatre community.

Ziemba is being honored for her commitment to making the arts part of children's lives. Her award will be presented by her long-time collaborator and friend, Tony winner Susan Stroman who added to her Tony collection tonight.

Ms. Ziemba and Ms. Stroman have worked together as performer and choreographer on many productions including And the World Goes 'Round, 110 in the Shade, Crazy for You, Steel Pier and Contact.

Pia Lindstrom will host the event which also honors Queens Borough President Claire Shulman with an award presented by Shubert Chairman Gerald Schoenfeld and Continental Airlines with their award presented by League of American Theatres & Producers Executive Director Jed Bernstein.

TERRENCE McNALLY will be honored with the 12th Annual Oscar Hammerstein Award at the York Theatre Company's gala benefit tomorrow, June 4 at the Laura Belle Supper Club. Among those scheduled to participate are Audra McDonald, Zoe Caldwell, Marin Mazzie, Barbara Cook, Lynn Ahrens, Lynne Meadow, Wendy Wasserstein, Nathan Lane, Marc Kudisch, Mario Cantone, Jason Danieley, Stephen Flaherty, John Kander, Joe Mantello and Leonard Foglia. The Oscar Hammerstein Award commemorates lifetime achievement in the musical theatre.



VIP written and performed by Cliff Robertson Monday as part of the National Arts Club on Gramercy Park South Food for Thought lunchtime series, which will also feature Barbara Barrie, Barbara Feldon, Judd Hirsch, Jane Powell, Marian Seldes and Ally Sheedy. "In my case I wrote the play,"said Robertson. "And they resurrected it and decided to put it on this program - so there I am - stuck with my own words. It's called VIP and afterwards there is a Q&A. Everybody has been very nice. There have been no vegetables flying through the air.



Cliff Robertson plays Spider Man's uncle.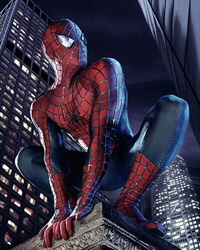 I wrote this a few years back. It's a story of every man and wife. It's about a very successful man - a CEO who spends a lot of his energy on his business but hasn't spent enough time with his children. In this case his son is off to military school. And, he's taken the attitude of a lot of successful people - I spent money on his school. I send him a regular allowance - but he doesn't really have a relationship with him that is viable. In other words, he's successful in business but emotionally, as far as family, he's bankrupt.

Robertson, 77, is the father of two daughters and a first time grandfather. "My first and only, so far. It's wonderful. A whole new dimension. Cynthia is three-and-a-half."

He is also the first actor to play a living president - JFK - in the 1963 film PT-109 hand picked by Kennedy to portray him. Robertson won an Academy Award in 1968 for Charly "I've written a sequel to it - Charly II and we'll get around to getting it produced one of these days. I appreciate the good luck I have had and am certainly grateful to the people who have given me these breaks."

"I have never become a Hollywoodite," said the star who lives in Walter Mill in the Hamptons. "I've never embraced the lifestyle. It's a little fast for me. I prefer the country. I'm way out in Long Island."

Upcoming, Cliff plays Uncle Ben in Spider Man. "Spider Man had no parents, they were killed in an accident so Uncle Ben raised him. I am the parent of Spider Man who is played by Tobey McGuire and he is terrific."

THE CIVIL WAR Charlotte, NC June 5 - June 10.

SMOKEY JOE'S CAFE Starring Gladys Knight June 12-17 in the 3,000 seat San Diego Civic Theatre

FOSSE Providence, RI in the Providence PAC, June 5-10.

DAME EDNA in Houston, Texas at the Jesse H. Jones Hall June 5 - June 10.

AND THEN THERE'S BEA starring Bea Arthur June 12-17 at the Brown Theatre in Louisville, KY.


WHO'S WHERE


ED McMAHON and DOC SEVERINSEN re-united in Las Vegas this week-end.



ED McMAHON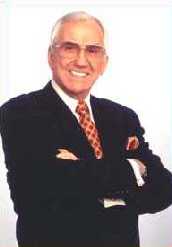 The two opened last Friday at the Orleans Hotel for a stand that ends this evening. With the exception of one time a few years ago when Ed surprised Doc on his birthday while Doc was performing stage, it's been nine years since the two Tonight Show cohorts have performed together.

Ed opens the show with a stream of consciousness segment about himself, The Tonight Show and his old boss Johnny Carson, including verifying that Carson had an affair with Dyan Cannon.

McMahon called this engagement a spiritual reunion between himself, Severinsen and Carson. McMahon stays in touch with Carson having had a three hour lunch with him a few weeks ago. McMahon stressed that the guy who almost died with open heart surgery is doing great, is in perfect health and has just bought a new boat.



DOC SEVERINSEN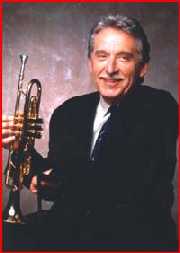 Severinsen who blows his horn as great as he ever did, leaves Las Vegas for Italy. After a few weeks there he returns home to can tomatoes.

Severinsen is an expert cook who not only grows his own tomatoes - he recently planted 80 tomato plants - also picks, prepares and then cans the tomatoes so he can make his special spaghetti sauce.

This Las Vegas engagement was as close to a Tonight Show reunion as you'll ever see.

Doc's Big Band includes Ed Shaughnessy on drums and Snooky Young and Conte Candoli on trumpets, and saxophonist Ernie Watts. In the audience, Las Vegas residents Steve Lawrence and Eydie Gorme.

CRYSTAL BERNARD who starred in the TV hit Wings replaces Reba McEntire in the lead role of Annie Oakley in Annie Get Your Gun beginning June 23. Bernard played Annie in the national tour of the show. A former gospel singer, Crystal has recorded 12 gospel albums

TOM WOPAT returns to Annie Get Your Gun in the role of Frank Butler that earned him a 1999 Tony Award nomination. Wopat left the Broadway version to take the show on the road with Marilu Henner.

CAROLEE CARMELLO who received a Tony nomination for her wonderful performance in Parade, has taken over as Lilli Vanessi in Kiss Me, Kate at the Martin Beck Theatre. Carmello, who recently had a baby, will be Lilli/Katharine opposite Burke Moses as Fred/Petruchio in the Cole Porter musical, which won the Tony Award for Best Revival of a Musical last year.

GEORGE JONES performs in the 4,000 seat Grand Palace, Branson, MO on June 8.

BIG BAD VOODOO DADDY June 3 in Saratoga, CA at the Villa Montalvo Arts Center.

'N SYNC June 3-4 in East Rutherford, NJ at the Giants Stadium.

ANDREA MARCOVICCI continues at the Algonquin Hotel, NYC through June 30.

JERRY VALE June 8, at Sevarance Hall in Cleveland, Ohio.

LOUIE ANDERSON the Emmy Award winning comic performs at the Riviera Hotel, Las Vegas June 5-7.

JAMES TAYLOR June 8 at the Verizon Wireless Ampitheatre in Charlotte, NC.

ALANIS MORISSETTE spent her June lst birthday kicking off her concert in Germany for a two night gig at the Rock am Ring. Tonight the lady who infused all the moola into Jane Eyre will perform in Differedang, Luxembourg at the Center Sportif. On June 5 she can be found center stage in Utrecht, Holland at the- Musikcentrum and on June 6 she performs in Brussels, Belgium at the Ancienne Belegio.

DAVID YAZBEK June 9 at Joe's Pub, NYC. The $20 admission includes a copy of the new CD, Damascus which is not available in stores until July 10. The members of Yazbek are; David Yazbek piano, vocals Paul Vercesi, Tony Orbach, Kevin Batchelor horns (ex- Urban Blight) Chris Smylie bass Dean Sharenow drums

TONY DANZA Harrah's Casino Hotel in Atlantic City, NY June 3-8.

MICHAEL FEINSTEIN June 9 in Hamilton, OH at the Fitton Center For The Arts

TOM JONES tonight in London at Wembley Arena. Then swivel hips jets across the pond and opens at the MGM Grand in Las Vegas on Saturday for a gig running through June 19.

DONNY OSMOND Abravanel Hall, Salt Lake City, Utah Monday and Tuesday.

BERNADETTE PETERS June 8-9 in Minneapolis, MN.

TONY NOMINEES AND/OR TONY WINNERS perform this week at Arci's Place, NYC. Tuesday, June 5 Pamela Myers (8:30 PM) Wednesday, June 6 Alison Fraser & Keith Hermann (8:30 PM) Thursday, June 7 Lillias White (8:30 PM) Thursday, June 7 Sally Mayes (11 PM) Friday, June 8 Sharon McNight (8:30 PM) Friday, June 8 Tsidii Le Loka (11 PM) Saturday, June 9 Debbie Gravitte (8:30 PM) Saturday, June 9 Tsidii Le Loka (11 PM).

TONY CURTIS who lives in Las Vegas has been in New York promoting the new DVD release of Some Like It Hot, in an edition that restores Charles Lang's sharp black-and-white cinematography, as well as a new production of production of Some Like It Hot.

"Next year I will open up in a musical in Las Vegas at the Aladdin Hotel - Some Like It Hot and then go on the road with it. I play the old Joe E Brown part. He was so unique with that, but I am going to play it more like a spiffy nightclub 1929 millionaire."

Born and raised in New York Tony is proud of his heritage. "I was shaped by the streets. That is the nature of the man I am. I didn't try to polish myself one way or the other. I took all of these incredible experiences that have happened in my life and used them."


THIS AND THAT


SUPPORTING THEIR OWN Martin Sheen catching his West Wing co-star John Spencer's performance in Glimmer, Glimmer Shine at the Manhattan Theater Club. .

JOHN LITHGOW showed up at the SoHo Playhouse to see his Third Rock From the Sun co-star Joseph Gordon-Levitt in Uncle Bob.













Next Column: June 10, 2001
Copyright: June 3, 2001. All Rights Reserved. Reviews, Interviews, Commentary, Photographs or Graphics from any Broadway To Vegas (TM) columns may not be published, broadcast, rewritten, utilized as leads, or used in any manner without permission, compensation and/or credit.
Link to Main Page
---
Laura Deni



U.S. Postal Address: Post Office Box 60538, Las Vegas, NV 89160
CLICK HERE FOR COMMENT SECTION