! >
Broadway To Vegas
  
  REVIEWS INTERVIEWS COMMENTARY NEWS

| | |
| --- | --- |
| | |
HISTORY COLORADO MUSEUM REOPENS WITH JOHN DENVER EXPERIENCE - - THEATRE COMMUNITY PLAGUED BY MORE SEXUAL ASSAULT ALLEGATIONS - - EXPERTS USING THE WRONG PR APPROACH: WHY COVID-19 WARNINGS DON'T IMPRESS THE UNDER 35-YEAR OLD CROWD - - CULTURE OF AN AMERICAN FREE OF HATE AND OPPRESSION - - MASKS ON IN NEVADA - - THEATRE WORKS SILICON VALLEY - - ROGER MITCHELL'S PRODUCTION OF JOE PENHALL'S MOOD MUSIC - - THE ABBEY THEATRE IN DUBLIN, IRELAND - - DONATE . . . Scroll Down





Copyright: June 28, 2020
By: Laura Deni
CLICK HERE FOR COMMENT SECTION


EXPERTS USING THE WRONG PR APPROACH: WHY COVID-19 WARNINGS DON'T IMPRESS THE UNDER 35-YEAR OLD CROWD


Why are experts treating young people as though they are altruistic, when they aren't?

Babies of all races and nationalities are born selfish and self centered. Some never grow out of it.

Babies will grab a toy or food out of the hand of another child without a second thought. If a preschooler doesn't get their own way, a temper tantrum can follow.

The under 35 crowd are staging their own temper tantrum by defying COVID-19 safety precautions.

To preach to the 35-year-old and under crowd that they should wear a mask, practice social distancing, avoid crowds and stay home so that they don't transmit the disease to some elderly person they don't know and care nothing about - who is close to death anyway - just so they won't add COVID-19 to their lists of ailments, has obviously struck on deaf ears.

Sure, there are exceptions to every rule about altruism, but obviously, that - do it for others - approach in preventing COVID-19 isn't working.

The "what's in it for me" generation has embraced several definitive letters of the alphabet.

Spouting off that young people are less likely to die and may not even know they have the illness because their symptoms may be extremely mild doesn't spawn compliance.

Infection rates are skyrocketing and cities which opened up are again posting the "closed" signs.

If you want to communicate with the under 35 crowd, talk about how the disease affects them.

Blood clots.

Blood clots kill.

You pick up COVID-19 and you might not need a respirator. But, you well may require a wheel chair or an undertaker.

Hopefully, you like surprises because your demise might not be immediate. A blood clot can begin to move at any time - without notice. And, it has a mind of its own. If it decides to meander through your body you won't know if its death or a stroke until that clot enters either a heart artery, your lungs or your brain. If the clot uses your circulatory system as a race tract, then when that blob decides to move, you'll have perhaps 15 seconds left to live. Sudden death without warning occurs in about 25% of patients with a blood clot.

According to Science Daily, "Every five minutes someone dies from a blood clot or deep vein thrombosis." About 23% of people will die within 3 months of diagnosis, just over 30% will die after 6 months, and there is a 37% mortality (death) rate at 1 year after being diagnosed, according to emedicinehealth.

Pick up COVID-19 and the next victim could be you.

Your death won't be as dramatic as the reports we have all seen on television, with some poor soul on a ventilator. Gowned up, exhausted medics frantically trying in vain to save the person. You'll just be going along doing your daily business when, all of a sudden, you'll be new business for a mortuary.

When you were a child your parents probably told you to always wear clean underwear - in case you got hit by a truck. In this case, make sure you have on clear underwear, because you'll drop in your tracks and your best friends will turn into vicious gossips.

The best case scenario is that you'll have a stroke. You'll probably be confined to a wheelchair or bed, dribbling into your bib. Your family and best friends will soon ignore you. While they may mean well, and promise to visit you once a week, they have their own lives to live. In no time you'll be at the end of the Totum pole. You'll turn into one of those people you cared nothing about in the first place and now people you don't know won't care anything about you.

If you haven't (yet) developed a clot, other issues you can contend with include losing your sense or smell and taste. You can develop rashes - which can hinder one's sex life. Nobody wants to get up close and personal with a rash.






E-Book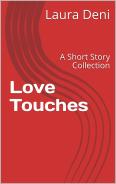 Soft back Book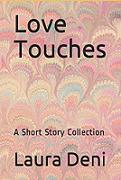 Broadway To Vegas is supported through advertising and donations. Priority consideration is given to interview suggestions, news, press releases, etc from paid supporters. However, no paid supporters control, alter, edit, or in any way manipulate the content of this site. Your donation is appreciated. We accept PAYPAL. Thank you for your interest.



E-Book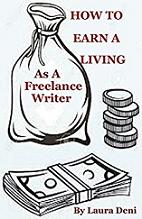 Soft back Book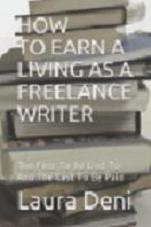 This is not your typical, totally boring textbook.

In the pages of How To Earn A Living As A Freelance Writer (the first to be lied to and the last to be paid) you'll find sex, celebrities, violence, threats, unethical editors, scummy managers and lawyers, treacherous press agents, sex discrimination; as well as a how-to for earning money by writing down words.





ART AND ABOUT


HISTORY COLORADO MUSEUM REOPENS WITH JOHN DENVER EXPERIENCE on display through August 26, 2020.



John Denver in 1975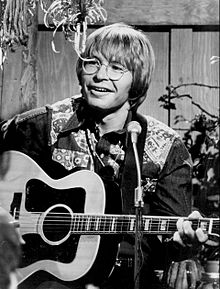 The John Denver Experience is a tranquil no-to-low touch environment. It is set amid the ambience of aspens and evergreens and backed by a soundtrack of essential John Denver songs that are punctuated with the sounds of nature. Spanning 12,000 square feet, the experience features a sunshine room, nature photographs taken by Denver, concert footage, and photo ops with life-size John Denver cutouts. Artifacts on loan from the John Denver Estate, including an all-denim ski suit and handwritten lyric sheets, are also on view.

"While there is no question that John Denver was important to Colorado, it is just as true that Colorado was everything to him," wrote Anna Kate Hutter, the late folk singer's oldest daughter, in an email to The Denver Post. "It inspired his art and his advocacy. It educated and delighted him, and above all, it was his home. John Denver's legacy is global, but he is forever enshrined in what he called 'the heart of the Rocky Mountains.' "

Denver, who died in 1997 at age 53 in a plane crash, was a noted environmentalist and humanitarian who fought for protection of wild lands and ecological stewardship.

Many of Denver's songs reflected his relationship with nature and, indeed, one of his greatest pleasures was spending time outdoors. He spent as much time as possible backpacking, hiking, climbing and fishing. He was an avid golfer and skier, regularly participating in celebrity charity events for both sports.

By his third album in 1970, Denver's social and political leanings were defined more clearly. Denver was one of the first artists to share an environmental message through his music, beginning with the song Whose Garden Was This? Fans responded to his heartfelt urgings about ecology, peace, and compassion that were consistently delivered in a gentle manner on his records and at live performances.

His passion to help create a global community paved the way for ventures into new musical and geographic territories. In 1985 he was invited by the Soviet Union of Composers to perform in the USSR, inspiring the internationally acclaimed song Let Us Begin (What Are We Making Weapons For?). The powerful video for Let Us Begin moved viewers around the world.

The success of his visit led to a concert tour of the USSR in 1986. These were the first performances by an American artist since the Cold War began - an unprecedented cultural exchange between the United States and the Soviet Union. He returned to the USSR in 1987 to perform a benefit concert for the victims of Chernobyl. Denver was also the first artist from the West to do a multi-city tour of mainland China, in October 1992.

Among his many gifts, Denver was also a talented photographer. He photographed images of the people and places he experienced in his travels and showed his work professionally, often in connection with speeches made at colleges and universities as well as government and business facilities across the country.

On March 12, 2007, Colorado's Senate passed a resolution to make Denver's trademark 1972 hit Rocky Mountain High one of the state's two official state songs, sharing duties with its predecessor, Where the Columbines Grow.

LIBERTY HALL MUSEUM will reopen for public tours and summer programs beginning Thursday, July 9.

In honor of Liberty Hall Museum's 20th anniversary, Opening Day will feature complimentary tours of the historic house and gardens, an evening reception which will feature light snacks, including wine and cheese, and an opportunity to meet the museum's organizational leadership, staff and new executive director, Rachael Goldberg.

Back by popular demand, the museum's Uncork History series features lively talks on a variety of subjects related to the house's three centuries of history followed by wine and light snacks in the museum's beautiful gardens. The museum touts it as "a great date night or night out with friends."

Prohibition will be the topic for the presentation on Wednesday, July 29, which will include a visit to the museum's historic wine cellar and History in a Bottle exhibit. The series wraps up on Wednesday, August 26 with a discussion of Women's Suffrage and a visit to the museum's exhibit chronicling the history of the suffrage movement in America, which is celebrating its 100-year anniversary.
,br> The museum's annual William Livingston Day, celebrating the 243th anniversary of Livingston's election as New Jersey's first governor chosen by the people, will be held on Thursday, August 27. This family-friendly event includes games and activities for all ages. There is no admission charge for this event and light refreshments will be served on the museum's glass porch.

Summer ends on a high note on Labor Day weekend - Sunday, September 6 - with Afternoon Tea in the Gardens at 2 p.m., an ever-popular event featuring traditional afternoon tea fare and a tour of the museum.

Liberty Hall Museum at Kean University in Union, New Jersey chronicles more than 240 years of American history. The museum also houses extensive collections of furniture, ceramics, textiles, toys and tools owned by seven generations of the Livingston and Kean families. The Firehouse Museum, built in 2004, houses three antique fire engines, including a rare 1911 American LaFrance Metropolitan Steam Engine.

CULTURE OF AN AMERICAN FREE OF HATE AND OPPRESSION American Muslim Futures - a collaboration between Muslim Advocates and the Shangri La Museum of Islamic Art, Culture & Design that launched last month at The John F. Kennedy Center for Performing Arts in Washington, DC - has announced a call for art that reflects the images, songs, words, fashions and more that we might expect to find in an America that lives up to its ideals.
,br> American Muslim and allied artists of all mediums (visual, performing, literary, fashion, etc.) are invited to submit work by July 26, 2020. Selected artists will receive $600 and their work will be featured in an official digital exhibit, which will be shared widely through traditional and new media platforms reaching people worldwide.

The exhibit will open on Sept. 2, 2020 and will feature up to 20 works in a series of virtual viewing rooms with multimedia displays and audio reflections by the individual artists. Selected artists will also be considered for future residencies with the Shangri La Museum of Islamic Art, Culture & Design in Honolulu, HI and for future programs with Muslim Advocates in Washington, DC.

Submitted art will be evaluated by a panel of visionary artists and community leaders, including:

Shirien Damra, Designer & Illustrator (Illinois)

Diana Al-Hadid, Contemporary Visual Artist (New York)

Aint Afraid, Movement & Artist Duo (Michigan)

Basheer Jones, Cleveland City Councilor & Hip Hop Artist (Ohio)

Tanzila "Taz" Ahmed, Organizer & Storyteller (California)

Navid Najafi, Youth Educator & Hip Hop Artist (Hawaii)

"Today's challenges necessitate collaboration. American Muslim Futures highlights how arts and advocacy organizations can work together to help realize a more equitable, inclusive and just country," stated Dr. Konrad Ng, Executive Director, Shangri La Museum of Islamic Art, Culture & Design. "Our hope is that the American Muslim Futures project will capture visions of hope, unity and direction being expressed by thousands of people in this moment, and affirm the belief that America's brightest moments are realized when artists and communities are called to dream of a better tomorrow."






E-Book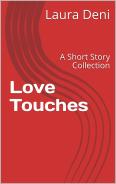 Soft back Book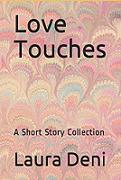 SWEET CHARITY


THEATRE WORKS SILICON VALLEY in partnership with Hershey Felder Presents - Live from Florence will offer a special live streaming performance of Hershey Felder: Beethoven, based on the original stage direction by Joel Zwick.

Performed live from Florence, Italy, virtuoso performer/playwright/director Hershey Felder will bring Ludwig van Beethoven to life through the eyes of a Viennese doctor who spent his boyhood by the Maestro's side.

The show received rapturous praise in performances across the country, including its 2017 World Premiere at TheatreWorks Silicon Valley. Audiences who purchase tickets can watch Hershey Felder: Beethoven streamed live Sunday, July 12 (5pm PDT/8pm EDT), with a recorded viewing offered to ticket holders for an additional 72 hours. Proceeds from this event will benefit TheatreWorks Silicon Valley, which has cancelled in-person performances to prevent the spread of COVID-19 (Coronavirus).

In the tradition of Felder's popular after-performance audience encore, the livestreamed performance of Hershey Felder: Beethoven will also feature the presentation of the Hershey Felder Presents Arts Prize Competition, in honor of Beethoven's 250th birth year. This prize of $25,000 (twenty-five thousand dollars) will be awarded to one of five artist finalists submitting "anything Beethoven" as inspiration for their video presentation.

The five finalists will be presented at the completion of Hershey Felder: Beethoven. Viewers will be eligible to vote, with the winner announced one hour after the completion of voting.

THE JOHN BRABOURNE AWARDS are accepting applications. You could receive £5000 towards your production, scriptwriting and development projects, advance your knowledge and experience through education and training. Anyone working behind the camera in UK film or TV and need help achieving your goals, can apply.

Past winners include the Emmy award-winning Lindsey Dryden, BAFTA winning Producer Emily Morgan, and Stella Heath Keir, the Editor on BAFTA 2020 Best British Short nominated, Azaar..

Applications end on July 31, 2020.

The John Brabourne Awards has supported up and coming talent since 2007 and the organization is proud to have over 100 alumni. Named in honor of legendary producer John Brabourne, these awards help to make sure talent isn't wasted. In a continuation of his legacy, John's son Michael-John Knatchbull and granddaughter Kelly Knatchbull (agent at Sayle Screen) are members of the awards panel – along with Cameron Saunders, Vice President International Theatrical Distribution at Paramount Pictures (Chair); Nigel Wolland of the British Cinema & Television Veterans; and Mark Clark, Talent Development Manager.



THEATRE COMMUNITY PLAGUED BY MORE SEXUAL ASSAULT ALLEGATIONS


They knew he'd engaged in sexual impropriety but kept him on anyway. That's the accusation against Flying V Theatre in Bethesda, Maryland and the famed Signature Theatre in Arlington, Virginia.

Both theatres joined the plethora of theatres. associations and individuals rushing to sending out e-mails or website postings heralding that they are not bigots, biased, believe in equality and fairness and support Black Lives Matter. When one holds themselves out as a bastion of morality they are begging for their glass foundations to be cracked.

No sooner did people get wind of self righteous pontifications than Twitter exploded with serious sexual allegations.

Last Monday the regional theatre Frying V announced it had terminated the employment of Artistic Director Jason Schlafstein three days after the Board placed Schlafstein on administrative leave. In addition the Montgomery County-based venue accepted the resignation of Associate Artistic Director Jon Rubin who is well respected as specializing in intimacy direction.

In statements posted on Facebook and Twitter Flying V said Schlafstein had made inappropriate advances during auditions and at rehearsals, took advantage of their intoxication to make advances, harassed them after they rejected him, rejected female artists for advancement within the company due to such rejections, and engaged in cyberstalking, among other allegations.

When the charges surfaced, Schlafstein responded via Facebook that he had "absolutely made mistakes in my tenure as Artistic Director, particularly centered around my transition from peer to power as the Company grew." Schlafstein said he initiated "conversations and interactions that were uncomfortable or were inappropriate due to their settings or our respective positions." His statement said that he has "asked out women who were working for or connected to Flying V" but did not directly address the other allegations.

The company's action resulted in a negative firestorm after its admission that Flying V had conducted an inquiry prior to its 2017 adoption of a formal Code of Conduct and Conflict Resolution, investigating Schlafstein for similar allegations and determined that he "had inappropriately crossed professional and personal boundaries by expressing romantic interest in female members of the community in a way that could reasonably be understood as an abuse of power" but claimed that "the issues identified did not warrant termination."

According to numerous published reports regional theatre community members were outraged that the company had determined such behavior had taken place, yet had kept Schlafstein not only employed, but in a position of power.

Published reports demanded the resignation of the full board, and for the revocation of Flying V's John Aniello Award for Outstanding Emerging Theatre Company, awarded to the company in 2015. Some even asserted that that Schlafstein's sexual predatory behavior was well-known for years within theatre circles, and that women were regularly advised not to work with him.

In its statement, Flying V said it intends to "work these next three weeks to listen, gather insight from our community, and do research before establishing a further plan of action," and will release a plan for the future by July 15. Those wishing to comment have been asked to contact Board President Judy Gilbert Levey or Managing Director Katherine Offutt.

Immediately following that news, last Wednesday Eric Schaeffer, 57, the co-founder of Arlington, Virginia's famed Signature Theatre stepped down after being accused on social media of sexual harassment.

Actor Thomas Keegan used Twitter to charge that Schaeffer had groped him at a Helen Hayes awards ceremony in 2018.

Keegan said he was prompted to make his allegation public after reading the "commitment to social justice" that Signature published in response to the unrest over racial injustice that followed the police killing of George Floyd, among others.

Keegan is the 2016 of the winner of the DC Metro Theatre Arts Best Of List: Best Performances in a Play in Professional Theatres Angels in America: Millennium Approaches for the role of Joe Pitt.

Keegan chose the social media sites Facebook and Twitter to accuse Schaeffer of "grabbing or fondling my genitals through my pants at least three times over the course of a bewildering five minute exchange, including twice after I made it clear that I wanted him to stop."

In a website statement that it has since deleted, the theater said it had investigated Keegan's allegation at the time and deemed it not credible.

Keegan said he had heard from other men with similar allegations.

Actor, Joe Carlson subsequently posting on Facebook, asserted that Schaeffer grabbed him by the genitals at a raucous annual fundraiser at Signature in 2016, a now-discontinued event sponsored by Theatre Washington called the Summer Hummer, an annual burlesque show directed by Schaeffer. The popular fundraiser benfited a program for theater professionals in need, but was well known "as a night of debauchery featuring heavy drinking and racy performances," according to published reports. A member of Signature's board from 2014-2017 told a newspaper that there was one Summer Hummer when Schaeffer ran naked across the stage exchange for a $100 donation.

Carlson received a 2015 Helen Hayes Award nomination: The Robert Prosky Award for Outstanding Lead Actor in a Play, Hayes Production Colossal portraying Young Mike.

Meanwhile Keegan said on Twitter that he welcomed Schaeffer's resignation, and called for the removal of the theater's board, which he accused of complicity.

Schaeffer, in a statement issued by the theater, did not refer to the circumstances of his departure. "After thirty years, with the world feeling upside down, I am retiring as Co-Founder/Artistic Director," he said. "I hope that the next generation of leaders can weather the many storms our profession faces," he added. "To do so, it needs to pull together, dedicate itself to the work, and avoid the toxic polarization that damages not just the institutions, but the work itself, the art."

Founded in 1989 by Schaeffer and Donna Migliaccio, Signature began mounting productions in a middle school auditorium. It then spent years calling a former auto garage home before finishing construction on a $16 million, two-theater facility in 2007.

In 2009, Schaeffer and the company were awarded the regional Tony Award, the first time a Washington-area theater had been honored since Arena Stage received the accolade in 1976.

Under Schaeffer's leadership, the theater championed musicals by Stephen Sondheim and by John Kander and Fred Ebb. Schaeffer helmed an acclaimed series of Sondheim musical revivals at the Kennedy Center in 2001-2002. And he directed five productions on Broadway, including Gigi, a 2011 revival of Follies, and Million Dollar Quartet.

Signature has also developed many new musicals, including recently presenting the first production of Gun & Powder, a promising new show about race and identity directed by Robert O'Hara with book and lyrics by Angelica Chéri and music by Ross Baum.

.
SPREADING THE WORD


THE ABBEY THEATRE IN DUBLIN, IRELAND has created a letter to the nation project. For the last few weeks people have been encouraged to write a special letter.

"Start it, 'Dear Ireland', and talk to the nation about what you think it should be discussing," begins the instructions.

"Whether it is your thoughts on COVID-19 or Black Lives Matter, housing or the economy, or something entirely different. You decide. The national theatre is yours and we want to hear your voice. And remember it is a letter, not a dramatic monologue we would like from you. Importantly, it must be no more than 400 words.

"We will choose the letters that we feel best express the many different hopes, experiences, and challenges facing Ireland at this moment. Each letter we choose will be read on the Abbey stage by one of the country's leading actors and streamed online as part of the next phase of our Dear Ireland conversation."

ROGER MITCHELL'S PRODUCTION OF JOE PENHALL'S MOOD MUSIC is the next archive production in the Your Old Vic series. The play, which was performed on the venue's 200th birthday in 2018, featuring the original cast, will be available to watch from 7pm BST on Wednesday, July 8 – Tuesday, July 14, 2020.

Behind its seductive and glamorous veneer, the music industry has a dark side. Whether it's bitter legal battles fought by the likes of George Michael, Kesha and Tulisa, or the lost lives of Amy Winehouse and Chris Cornell, the price of fame and success can be brutal.
'The music industry isn't about healing heartbreak and vulnerability. It's about selling it.'

In a top London recording studio, Cat, a young songwriter, her producer Bernard, their lawyers and psychotherapists go to battle over who owns a hit song. Amidst a gathering storm of bitter complaints and recriminations Cat and Bernard inflict a devastating toll on each other.

Mood Music is a timely play about power, passion and the price of creativity.

"With heartfelt thanks to the generosity of all the casts, creatives and companies involved, a selection of full length Old Vic archive recordings of selected productions since Matthew Warchus became Artistic Director in 2015 will be hosted for free on The Old Vic's YouTube channel. This will give audiences the chance to revisit loved collector's item productions, or watch for the first time."

MASKS ON IN NEVADA has been declared the rule by Governor Steve Sisolak in response to a COVID-19 surge, making Nevada one of the states requiring facial covering for everyone outside or inside a public place.

Sisolak's method seems to be working. While the death total in Clark County (Las Vegas) reached 410 as of Friday, it has not exceeded Clark County's annual drug overdose death rate - which is 700+.

In related news, New York's Gov. Cuomo announced NYS will impose restrictions on people traveling from states where the coronavirus pandemic is spiking including Alabama, Arkansas, Arizona, Florida, North Carolina, South Carolina, Washington, Texas, and Utah.

THE DAYTIME EMMY AWARDS presented as a two-hour prime time special last Friday on CBS were viewed by Broadway To Vegas for the first hour. Excellent planning, writing, direction, rehearsal and execution. Proves social distancing doesn't have to stifle creativity. Classy sophistication. Entertaining. Also got to peek inside two producer's homes. Congrats to all the winners.

SWITCHING FROM THE EMMY AWARDS TO GREAT PERFORMANCES which was taped before the COVID-19 lockdown was a marvelous and relevant streaming of Gloria: A Life starring Emmy and Golden Globe award winner Christine Lahti as Gloria Steinem.

Fifty years after Gloria Steinem began advocating for women's equality and championing the equality rights of others, her vision remains highly relevant. The play features an all-women cast playing both male and female roles. Act one focuses on Steinem's life and path to activism. Act two consists of a "talking circle" with the audience to discuss the play's themes, moderated by Gloria Steinem herself. This unique theatrical format offered a forum for Steinem's philosophy on the necessity of conversation as a catalyst for change.

I got a personal kick out of the production because, at different times, both Steinman and I wrote feature articles for Show magazine.

Gloria: A Life is written by Tony Award nominee Emily Mann, directed for the stage by Tony Award winner Diane Paulus and produced by Pulitzer Prize- and 10-time Tony-winning producer Daryl Roth.

Gloria: A Life originally ran October 1, 2018-March 31, 2019 at the Daryl Roth Theater in New York City. Great Performances – Gloria: A Life was staged in-the-round to heighten the intimacy and personal connection between the actors and audience. March 31, 2019 was declared Gloria Steinem Day by the New York City Mayor's Office.

DID YOU KNOW THAT Lesley Nicol, who after six seasons and a feature length film as beloved head cook Mrs. Patmore on Downton Abbey, traded in her apron for finery and stepped into the upstairs role of Henrietta Beecham, John's overbearing and difficult mother in the new PBS series Beecham House.

When Henrietta arrives in Delhi its with family friend Violet Woodhouse who is played by Bessie Carter the daughter of Downton Abbey star Jim Carter, a.k.a. Mr. Carson, and actress Imelda Staunton.





LAUGHTER IS THE BEST MEDICINE


Steve Allen (December 26, 1921 – October 30, 2000) was an American television personality, radio personality, musician, composer, actor, comedian, writer, and advocate of scientific skepticism. He pioneered Late-Night TV Talk. He first broadcast The Tonight Showfrom New York City in 1953.

It's a long show.... We specially selected this particular theater, this is the New York theater called the Hudson, and we specially selected it for this very late show because this theater, oh, I think it sleeps about 800 people.

Thousands of years ago only Christ could walk on the water. Today anybody can do it; you just step on the garbage.

One of the nice things about problems is that a good many of them do not exist except in our imaginations.

I'm all for sex. Seven nights a week. Days, too.

Without laughter life on our planet would be intolerable. So important is laughter to us that humanity highly rewards members of one of the most unusual professions on earth, those who make a living by inducing laughter in others. This is very strange if you stop to think of it: that otherwise sane and responsible citizens should devote their professional energies to causing others to make sharp, explosive barking-like exhalations.


OTHER PEOPLE'S MONEY


THEATRE COMMUNICATIONS GROUP (TCG), the national organization for theatre, is pleased to announce Jeanna DiPaolo as the recipient of The Willa Kim Costume Design Scholarship 2020. DiPaolo of Harrison, NY is an upcoming senior at SUNY Purchase college, studying for a BFA in Costume Design.

Administered by TCG with support from The Estate of Willa Kim, the Scholarship provides exceptionally talented costume designers who are enrolled in a university or professional training program with the opportunity to supplement their fine arts training in hand-drawing and painting. The Scholarship honors costume designer Willa Kim's legacy and her life's work as a pioneer, legend, and inspiration for many of today's theatre artists.

"Costume design is a centuries-old craft, and Willa Kim wanted to ensure that early-career costume designers could fully develop their skills in the arts of painting and hand-drawing, and not just rely on software," said Teresa Eyring, executive director, TCG. "Thanks to The Estate of Willa Kim, this scholarship program will continue to empower recipients in strengthening their craft and deepening the range of their artistry."

Scholarship recipients receive up to $7,500 to be used towards tuition, registration fees, supplies and/or travel expenses over a one-year period between June 1, 2020 - June 30, 2021.

The Willa Kim Costume Design Scholarship panel included Jess Goldstein, freelance costume designer (New York, NY); Andre Harrington, costume designer and theatre arts associate professor, California State University, San Bernardino (San Bernardino, CA); and Irina Kruzhilina, costume designer and visual dramaturg (New York, NY).

THE NATIONAL WWI MUSEUM AND MEMORIAL in Kansas City, MO announced a grant for $125,000 from the National Endowment for the Humanities (NEH) to digitize and transcribe letters, diaries and journals from soldiers and family members originated from World War I.

"This gift is essential as it allows the organization to take a major step forward in our efforts to digitize and transcribe our entire collection of letters, diaries and journal entries from the Great War, "said National WWI Museum and Memorial President and CEO Dr. Matthew Naylor. "Making the content from these incredible first-person accounts available is important because it allows people to connect with those who experienced the 20th century's founding catastrophe."

Following an application process, NEH grants totaling $40.3 million were issued to more than 300 cultural institutions in all 50 states and the District of Columbia. NEH received more than 2,300 eligible applications from cultural organizations requesting more than $370 million in funding for projects between June and December 2020. Approximately 14 percent of the applicants were funded. Along with the Missouri Historical Society, the Museum and Memorial is one of only two organizations in Missouri to receive a grant through the NEH CARES program.

The Museum and Memorial, which was specifically singled out by NEH in its announcement, will use the funds to continue its digitization/transcription efforts. By the end of the year, the organization seeks to digitize and transcribe thousands of additional pages of letters, diaries and journal entries.

When the Museum closed due to the COVID-19 pandemic from mid-March through May, the organization reallocated its staff so that a team of 17 employees – largely consisting of those working in guest services capacities – could instead shift their responsibilities to working on transcription. During the closure period, more than 5,000 pages of letters, diaries and journal entries were transcribed, which allows the content to be easily indexed, searched for and translated into other languages.



ACTORS' EQUITY ASSOCIATION the union which represents more than 51,000 professional stage actors and stage managers, announced the results of the 2020 National Council election. In total, the election included 42 Council seats across all three regions, representing principal actor, chorus actor and stage manager categories along with the new at-large category.

Seats are filled effective immediately and are four-year terms, except where noted. Candidates were listed in descending order based on the number of votes received.

Kate Shindle was re-elected President, three time Tony nominee Dee Hoty was elected Eastern Regional Vice President and Kelley Faulkner was elected Central Regional Vice President. Western Regional Vice President Doug Carfrae ran without opposition.

In the Eastern Region, of the 10 candidates elected to the Eastern Region Principal Councilor position, Tony winner Victoria Clark and Michele L. Pawk received the most votes.

At the other end of the country three time Emmy and Tony nominee Kate Burton topped the voter list in the Western Region Principal Councilor division.



E-Book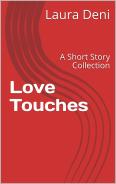 Soft back Book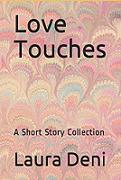 E-Book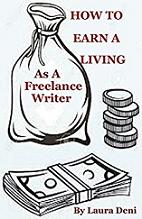 Soft back Book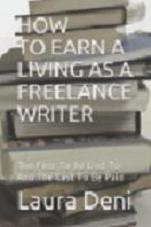 This is not your typical, totally boring textbook.

In the pages of How To Earn A Living As A Freelance Writer (the first to be lied to and the last to be paid) you'll find sex, celebrities, violence, threats, unethical editors, scummy managers and lawyers, treacherous press agents, sex discrimination; as well as a how-to for earning money by writing down words.





FINAL OVATION


MILTON GLASER designer of the iconic 'I ?? NY' logo, died Friday, June 26, 2002, which was his 91st birthday.

The graphic designer also co-founded New York magazine and designed the psychedelic Bob Dylan poster, and the logos for DC Comics.

Over his career, Glaser personally designed and illustrated more than 400 posters. His work is displayed in the Cooper Hewitt National Design Museum, New York; the Victoria and Albert Museum, London; and the Israel Museum, Jerusalem. His work has also been featured in exhibits all over the world. He also did one-man shows at the Centre Georges Pompidou in Paris and the Museum of Modern Art in New York City.

In 1988 Glaser designed the New York City Shelly Fireman owned Italianate eatery Trattoria Dell'Arte across from Carnegie Hall.

Glaser was the subject of the 2008 documentary film To Inform and Delight: The World of Milton Glaser. A tribute to Glaser, still working in his 90th year, was published in the New York Times in 2019.

In 2009 he received the National Medal of the Arts award from President Barack Obama, first graphic designer to receive this award.


















Next Column: July 5, 2020
Copyright: June 28, 2020 All Rights Reserved. Reviews, Interviews, Commentary, Photographs or Graphics from any Broadway To Vegas (TM) columns may not be published, broadcast, rewritten, utilized as leads, or used in any manner without permission, compensation and/or credit.
Link to Main Page
---