! >
Broadway To Vegas
  
  REVIEWS INTERVIEWS COMMENTARY NEWS

| | |
| --- | --- |
| | |
THE NATIONAL THEATRES OF BRITAIN AND CHINA EXCHANGE - - HARRY POTTER AND THE CURSED CHILD - - SIR JOHN GIELGUD: SHAKESPEARE'S AGES OF MAN CD REVIEW - - MOVIE MUSEUM GETS GO-AHEAD - - AMERICAN ENTERPRISE - - AUDREY HEPBURN: PORTRAITS OF AN ICON - - 6th ANNUAL SYDNEY CHOCOLATE BALL - - KYRA SEDGWICK MAKES WILLIAMSTOWN THEATRE FESTIVAL DEBUT - - DONATE . . . Scroll Down
















Copyright: June 28, 2015
By: Laura Deni
CLICK HERE FOR COMMENT SECTION


THE NATIONAL THEATRES OF BRITAIN AND CHINA EXCHANGE


The National Theater of Britain will screen filmed versions of some of its best live productions in Chinese cinemas this summer - and audiences in the United Kingdom will be able to watch some groundbreaking Chinese productions live in London.

The unique exchange began in 2012 when Britain's Globe Theatre, to celebrate the London Summer Olympics, invited companies from around the world to perform the Bard's plays in 37 languages. National Theater of China made its debut in London and presented Richard III directed by Wang Xiaoying. Tickets sold out in hours.

The Chinese proved they were troopers in the finest theatrical tradition. The shipping container holding the Chinese troupe's costumes and props was delayed by a storm and didn't arrive in London on time. Wang and his actors had to resort to beggar's choices, making due with black robes from the Globe Theater.

Their performance was heralded by the toughest critics.

Audiences clamored to purchase production posters featuring actors wearing full-face masks and ornate robes.

Neil Constable, chief executive of the Globe Theater, was so captivated by the Chinese performance that he traveled to Beijing to watch the production in all its costumed glory at the Capital Theater. After the show, Constable invited the National Theater of China back to the Globe Theater.

Richard III, directed by Wang, returns to Shakespeare's Globe Theater in London for six shows from July 20 to 25.

In turn the National Theatre of Britain has begun showing 10 stage plays in Beijing and Shanghai, according to announcements from the National Theatre Company of China (NTCC) and the government of the City of Beijing.



Alex Sharp as Christopher in The Curious Incident of the Dog in the Night-Time. Photo: Joan Marcus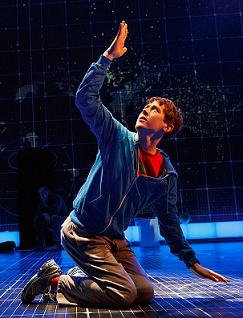 The recorded dramas are being shown as part of the National Theatre Live in China program. The screenings are part of the Sino-British culture year activities and will run through September.

Screeings include productions from London's West End, The Donmar Warehouse, Broadway in the United States, and the National Theater in London.

They are:

Frankenstein, directed by Danny Boyle, which stars Benedict Cumberbatch in the title role. Cumberbatch enjoys a massive Chinese fan base.

David Hare's Skylight which recently closed on Broadway after winning a Tony Award. Directed by Stephen Daldry, the production tells the story of schoolteacher Kyra Hollis (Carey Mulligan) and her former lover, Tom Sergeant (Bill Nighy), a successful and charismatic restaurateur whose wife has recently died. As the two try to rekindle their relationship, they find themselves locked in a dangerous battle of opposing ideologies and mutual desires.

The Audience is set for a screening. The production stars Olivier and Tony Award winning actress Helen Mirren as Queen Elizabeth II. Richard McCabe also took home both the Olivier and Tony Awards for his performance as Prime Minister Harold Wilson.

Based on the acclaimed novel by Mark Haddon, the Tony Award winning The Curious Incident of the Dog in the Night-Time is the story about a 15-year-old boy, Christopher, who has an extraordinary brain. He is exceptional at math but ill-equipped to interpret everyday life. When he falls under suspicion of killing Mrs Shears' dog Wellington, he records each fact about the event in the book he is writing to solve the mystery of the murder. But his detective work, forbidden by his father, takes him on a frightening journey that upturns his world.



Tom Hiddleston is a Chinese favorite. Image: Wikipedia.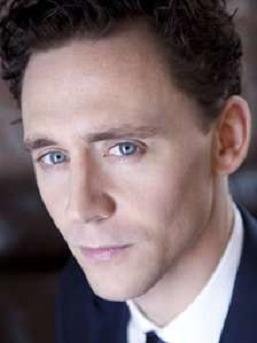 An adaptation of Nobel Prize winner John Steinbeck's play, Of Mice and Men, is also on the bill. The Tony Award winning One Man, Two Guvnors, an English adaptation of the 16th-century Italian comedy and the National Theater's production swaps the Italian period setting of the original with Brighton in 1963.

The other four productions are all Shakespeare, including King Lear, Othello, and Coriolanus, starring Chinese favorite Tom Hiddleston in the title role. For his role in the 2013 play Coriolanus, directed by Josie Rourke, he won the Evening Standard Theatre Award for Best Actor.

In addition to providing entertainment, China's theatre industry hopes to learn the recording methods and promotion ideas from British theatres to improve live performances of Chinese plays, said Zhou Yuyuan, director of the NTCC.

"The National Theater of Great Britain has a strategic partnership with the National Theater of China, which at its heart is a skills exchange. This will culminate in the Chinese production of War Horse that opens in Beijing in September. Bringing NT Live to China is the latest development in the collaboration," stated the general manager of NT Live, Flo Buckeridge.

"China has a fantastic theater tradition and there is a huge range of work created in China that is very interesting and exciting. We are thrilled to be showing our productions to Chinese audiences," she said.

Buckeridge added they are planning a long term partnership with the National Theater of China and they are working together to plan not only next year's season, but further into the future.



Broadway To Vegas is supported through advertising and donations. Priority consideration is given to interview suggestions, news, press releases, etc from paid supporters. However, no paid supporters control, alter, edit, or in any way manipulate the content of this site. Your donation is appreciated. We accept PAYPAL. Thank you for your interest.






ART AND ABOUT


AUDREY HEPBURN: PORTRAITS OF AN ICON opens

Audrey Hepburn with Cary Grant in Charade (1963).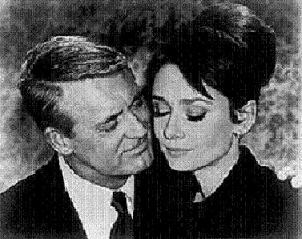 July 2, at the National Portrait Gallery in London.

This fascinating photographic exhibition will illustrate the life of actress and fashion icon Audrey Hepburn (1929-1993) through a selection of more than sixty classic and rarely seen prints from photographers such as Richard Avedon, Cecil Beaton, Terry O'Neill, Norman Parkinson and Irving Penn. Alongside these, an array of vintage magazine covers, film stills, and extraordinary archival material will complete her captivating story.

This exhibition marks 65 years since Audrey Hepburn took to the stage at London night club, Ciro's, as a chorus girl in a revue called Petite Sauce Tartare. The site of the performance - which marked the beginning of her career, is captured in what promises to be a fascinating photographic exhibition.

The exhibit opens on the 65th anniversary of Hepburn's appearance at Ciro's - the booking which launched her career.

Ciro's on Orange Street was then the place to be seen and (now the NPG's public archive and study room) quickly got her noticed by talent scouts and photographers such as Anthony Beauchamp.

After being spotted in Ciro's, Hepburn began being cast in small parts in British films - she was a cigarette girl in Laughter in Paradise and a hotel receptionist in One Wild Oat in 1951.

That was also the year she landed the breakthrough role of Gigi on Broadway and the NPG show includes photographs by Larry Fried showing Hepburn backstage in her dressing room.

The exhibition will also explore her close collaborations with the Paris couturier Hubert de Givenchy. His most famous muse, Hepburn once remarked: "His are the only clothes in which I am myself."

The gallery will also have original film posters, magazine spreads and front covers including one from Life magazine in 1961 of Hepburn in Givenchy for her role in Breakfast at Tiffany's.

The exhibit culminates in her philanthropic work, serving as a Unicef ambassador from 1988 until her death in 1993. In 1992 Hepburn was awarded the Presidential Medal of Freedom, the United States' highest civilian award, in recognition of her contribution to the arts and her humanitarian work.

Co-curated by Helen Trompeteler, and Terence Pepper, the gallery's senior special adviser on photographs.

On display through October 18, 2015 at the National Portrait Gallery in London.

AMERICAN ENTERPRISE an exhibition on business that explores branding and its role in engaging consumers.

The U.S. at the mid-20th century mirror actual objects from advertising professionals and agencies and tie in to the exhibition's depiction of the "creative revolution" of the 1950s and '60s, which shaped the advertising industry.

"This first-ever business history exhibition at the Smithsonian places the consumer at the center of the story and looks at advertising as the essential bridge between products and people," said Kathleen Franz, co-curator of the museum's American Enterprise exhibit and assistant professor of history at American University. "During what we call the Consumer Era, between the 1940s and 1970s, television became a big business and changed the world of advertising and marketing."

Advertising during this time period targeted women homemakers and office workers as they were the primary consumers for families. American Enterprise looks at such advertising, including a Hotpoint refrigerator and its sales literature (1959–1961) that turned the home appliance into a veritable cornucopia of fresh and frozen food.

Beginning July 1 at the National Museum of American History in Washington, DC.

THE TOLEDO MUSEUM OF ART has purchased Auvers, Landscape with Plough, an exquisite landscape by French artist Charles-Francois Daubigny (1817–1878) for the collection. Likely created during the last year of the artist's life, the painting is laden with the fleeting aspect of nature. Storm clouds weigh heavily in the upper left, while lighter color tones of grey and white, many applied with a palette knife, dominate the right. It is among works to be shown in From the collection: 300 Years of French Landscape Painting that opens July 17, 2015.









SWEET CHARITY


6th ANNUAL SYDNEY CHOCOLATE BALL takes place on July 4, 2015.

The chocoholics dream event is touted as "celebrating Independence" and sports the American flag.

The party-dine-play gala benefits FSHD - a degenerative and incurable muscle-wasting disease, a form of muscular dystrophy. Supporters of the event hope research will result in "independence" for sufferers of what is called a "mean disease".

Last years' event, held at the Sydney Australia Hilton Hotel, raising well over $700,000 for FSHD medical research.


THE MUSIC GOES ROUND AND ROUND


SIR JOHN GIELGUD: SHAKESPEARE'S AGES OF MAN has been released on Masterworks Broadway, a division of Sony.

Sir John Gielgud was arguably the greatest English-speaking actor of the 20th Century and as an interpreter of Shakespeare he was unparalleled. In 1957 he created and toured a solo show he called Ages of Man, using that famous speech from As You Like It to anchor a recital of sonnets and cuttings from Shakespeare's plays that deal with youth, manhood and old age.

If you'd actually like to understand Shakespeare - listen to this CD. If you'd actually like to enjoy Shakespeare - listen to this CD. If you'd like to hear how an actor should deliver Shakespeare - listen to this CD.

The recording of this production earned Gielgud the 1980 Grammy for Best Spoken Word Album. All you have to do is listen to it to understand why he won.

An EGOT, in addition to the Grammy, in 1961 he was awarded the Tony for Best Direction of a Play. He took home the Supporting Actor Academy Award in 1981. He won an Emmy in 1991 for playing a rakish journalist, Haverford Downs, in John Mortimer's Summer's Lease.

In an easily understood way, Gielgud explains what he is about to recite and then delivers the passage.

As the official release states: "A legendary actor with what might have been the most expressive, musical voice in the modern English theater – "a silver trumpet muffled in silk," in the words of Sir Alec Guinness – Sir John Gielgud had enduring success with his one-man Shakespearean evening Ages of Man. Gielgud selected excerpts from Shakespeare's texts that dramatized the complete arc of human experience, from life to death – an unforgettable poetic journey. This recording was made after the show's triumphant, Tony-winning Broadway debut in 1959, when Gielgud was in his artistic prime."

You don't need the costumes, lighting, scenery or staging - just that incredible Gielgud voice and his ability to manipulate his speech into a powerful communication and entertainment instrument.

Acting students would be well served to listen to this CD and learn from how Gielgud controls his voice.

Gielgud is so exceptional that after listening to him, the urge is to learn more about Shakespeare - a man who is spoofed in the hit musical Something Rotten and whose popularity seems to soar in the summer. Many students, during the school year, dread studying the subject because the speech is cumbersome and antiquated.

Some of the segments in this exceptional CD are from: As You Like It, The Merchant of Venice, The Tempest, Romeo and Juliet, Measure for Measure, Henry IV, Richard II, Richard III, Julius Caesar, Hamlet, King Lear, and assorted Sonnets.

Gielgud who died in 2000 had a career which spanned eight decades. He was regarded by many as the finest Hamlet of his era, and was also known for high comedy roles such as John Worthing in The Importance of Being Earnest.

In the 1950s Gielgud feared that his career was threatened when he was convicted and fined for a homosexual offense - cruising in a public lavatory - but his colleagues and the public supported him loyally. However, at the same time avant-garde plays began to supersede traditional West End productions, and Gielgud had difficulty finding parts. Thus, his one-man show The Ages of Man was developed.

Presented at the 46th Street Theatre, New York City on December 28, 1958 for a limited engagement as part of a national tour. The original album was released in in 1959, produced by Goddard Lieberson.

Lieberson also wrote the liner notes. It would be impossible to improve upon what Liberson wrote: "As Shakespeare needed only poetry to set the scene, or delineate the person, so Sir John needs only his voice for the expression of that poetry. But his voice is not just suggestive of youth or old age: it sounds, as do different instruments, with wonderfully variegated timbre - and Sir John, the musician, chooses his instrumentation with impeccable taste and intuitive skill."

A must have CD.


MOVIE MUSEUM TO BE BUILT IN LOS ANGELES
One of the fascinating pictures which the museum will have on display. James Dean in a wardrobe test for Giant (1956). Photo: Academy of Motion Pictures Arts and Sciences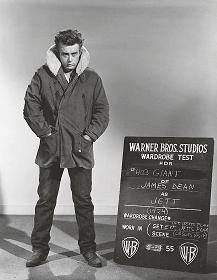 An official movie museum proposed by the Academy of Motion Picture Arts and Sciences, known as The Academy Museum, received final approval Wednesday, June 22, 2015 from the Los Angeles City Council in a 13-0 vote, meaning construction may begin as early as this summer.

Red tape takes time to cut. The six-story Academy Museum had been greenlighted by the Academy's Board of Governors in October 2012.

The $300-million project has $250 million in cash and pledges. In 2013 David Geffen donated $25-million. In return, the academy will name the museum's theater in his honor. The theater will be large enough to host major movie premieres.

The academy intents to open the museum by the end of 2017. The museum will be located in a former May Co. department store at Wilshire Boulevard and Fairfax Avenue, next to the Los Angeles County Museum of Art. A domed cinema called the Sphere, will be built next to the building.

The Sphere will offer film screenings. There will also be a museum cafe.

For decades Debbie Reynolds had attempted to built a movie museum and amassed a significant collection of movie memorabilia, focusing on costumes and props. Her earnest intentions were met by ongoing stumbling blocks. Eventually, she put the collection up for auction.

Should the Academy Museum eventually expand to include major costumes and props, you can bet that many of the items which Reynolds collected and then gaveled down, could be sold by those buyers to the museum.

At the moment, the Academy Museum seems to be concentrating on paper:

According to the official description: "The Academy's unparalleled permanent collection contains more than 10 million photographs, 165,000 film and video assets, 80,000 screenplays, 50,000 posters, and 20,000 production and costume design drawings. The collection also includes more than 1,400 special collections of film legends such as Cary Grant, Katharine Hepburn, Alfred Hitchcock, and John Huston. These special collections contain production files, personal correspondence, clippings, contracts, manuscripts, scrapbooks, storyboards."

The Academy Museum "will contain state-of-the-art galleries, exhibition spaces, movie theaters, educational areas, and special event spaces. The Academy Museum of Motion Pictures will be the world's premier museum devoted to exploring and curating the history and future of the moving image," states the association.

Designed by Pritzker Prize-winning architect Renzo Piano, the Museum will curate and present the work of Oscar winners and nominees, as well as the legions of global artists who make movies. The Museum will provide interactive, immersive, and engaging exhibitions that will pull back the curtain on moviemaking and highlight the history and future of the arts and sciences of film.







SPREADING THE WORD


THEATRICAL 4th OF JULY FESTIVITIES include Endstation Theatre Company in Lynchburg, VA staging a Celebration at Sweet Briar College. "This year in front of Benedict Hall, the forefathers of America will be throwing a fourth of July celebration including games, prizes, ice cream, sparklers, the last performance of Two Gentlemen of Virginia and much more!"

The Ahmanson Theatre in Los Angeles, which is presenting Matilda The Musical, invites its 4th of July patrons to "Come for the show, stay for a celebration!"

Those attending either performance of Matilda on July 4 are invited to head across the street to the Grand Park 4th of July Block Party for free activities and a fireworks display. Come early or stay late - the fun begins at 3pm.

Will Geer's Theatricum Botanicum in Topanga CA will be celebrating the 4th with an Old Fashioned Barn Dance and Barbeque. Activities include live music, a barn dance with renowned multi-instrumentalist and traditional dance caller Evo Bluestein (1 p.m. and 3 p.m.), children's games, pie-eating contest, watermelon seed-spitting contest, cake walk, horseshoes, relay races, dunk bucket and more. Barbeque and fixin's, beer and wine available for purchase. Folk and country fun! Saturday, July 4 from 11 a.m.–5 p.m.

AUTHOR J K ROWLING announced on her Twitter account that Harry Potter and the Cursed Child, will open at the 1,400 seat Palace Theatre in London the summer of 2016. It will tell the untold part of the boy wizard's story, including the history of his murdered parents.

The announcement came on June 26, 2015, the 18th anniversary of when her debut book, Harry Potter and the Philosopher's Stone, was first published in the UK.

On her Twitter post she was cautious about divulging too much information, indicating she didn't "want to say too much more, because I don't want to spoil what I know will be a real treat for fans". She added: "To answer one inevitable (and reasonable!) question - why isn't Cursed Child a new novel? I am confident that when audiences see the play they will agree that it was the only proper medium for the story."

Harry Potter and the Cursed Child is actually co-written by Rowling and Bafta award winner Jack Thorne and John Tiffany, who will also direct.

It will be produced by Sonia Friedman and Colin Callender, and British singer Imogen Heap will provide the music.

THE LOVE SUPREME JAZZ FESTIVAL returns to Glynde Place in East Sussex, England from July 3rd – 5th.

Topping the bill on Saturday 4th is ten-time Grammy-winning soul diva Chaka Khan, whose incredible 40-year career has spawned a string of global hits including I Feel For You, Ain't Nobody, Tell Me Something Good, I'm Every Woman and You Got The Love. Closing the festival on Sunday 5th will be one of music's true originals Van Morrison, who celebrates his 70th birthday this summer and will be performing classic tracks from his phenomenal back catalog.

Love Supreme, the UK's only major greenfield jazz festival, will also present performances from chart-topping soul and gospel singer Candi Staton, legendary Cream drummer Ginger Baker, Grammy-winning US jazz vocalist Dianne Reeves and revered South African trumpeter Hugh Masekela.

Also appearing are are chart-topping UK soul singer Lisa Stansfield, Sly and the Family Stone co-founder Larry Graham, Rebecca Ferguson, who will perform music from her recently released Billy Holiday tribute Lady Sings The Blues, and Grammy-nominated, Brit Award-winning singer Neneh Cherry, who once again teams up with London duo RocketNumberNine to perform songs from her extensive back catalog as well as from 2014's acclaimed album Blank Project.

A string of high-profile jazz stars have been confirmed for the three-day event including Terence Blanchard, who brings his electric band 'E-Collective' to the UK for the first time, a set by inimitable pairing Joshua Redman & The Bad Plus, acclaimed pianist Jason Moran and hard-hitting Californian trumpeter Ambrose Akinmusire.


OTHER PEOPLE'S MONEY


THE SUPREME COURT HAS RULED that, for the first time, any couple — straight, lesbian, gay, bisexual, or transgender — can obtain a marriage license and make their commitment public and legal in all 50 states. Bravo! As a straight woman, the idea of a woman touching me makes my skin crawl. Just as I have the right to live my life as a straight female without interference, finally all consenting adults have the right to love and marry whomever they wish and be respected for their lifestyle.

Sadly, many people will start to embrace that people have the right to love as their heart dictates - not because it's the right thing to do; rather, because big profits can be made from lesbian, gay, bisexual, and transgender weddings and their households.

BLUE NOTE JAZZ CLUB on June 25, 2015, announced plans to expand into China and Hawaii, opening clubs in Beijing and Waikiki.

NEVADA ENTERTAINMENT TAX will impose a flat 9 percent tax on admissions to most live entertainment events. The new law goes into effect in October and replaces a difficult to enforce two-tier tax.

All events in venues with a capacity of 15,000 or more must pay the fee even if they have nonprofit status. The new tax includes both indoor and outdoor events as well as strip clubs and escort services.

Events such as Burning Man, The Electric Daisy Carnival and Rock in Rio USA will probably increase ticket prices to cover the tax.

The bill was co-sponsored by Sen. Mark Lipparrelli, a Las Vegas Republican and Democratic Assemblywoman Marilyn Kirkpatrick.


NEW KID ON THE BLOCK


JENNIFER LOVE HEWITT AND HUSBAND BRIAN HALLISAY are proud parents of a baby boy born June 24, 2015.

The boy has been named Atticus.

Both of the parents are actors. At home they are directed by daughter Autumn who will now be assisted by her baby brother in calling the shots.



BEND IT LIKE BECKHAM musical book co-written by Paul Mayeda Berges, and Gurinder Chadha, who also directs. The musical is based on her based on her hit film.

Songs composed by Howard Goodall, with lyrics by Charles Hart.

Starring Natalie Dew, who plays Jess, a Punjabi Sikh teenager forbidden to play football (soccer) by her parents. Preeya Kalidas as her vivacious sister, Lauren Samuels as the single-minded Jules and Sophie-Louise Dann as her desperate for a man mum. frustrated spin-bowler Tony Jayawardena plays Jess's dad.

Jess is an 18-year-old footie-mad, Beckham-worshipping daughter from a Sikh family living in Southall, west London. Inevitably, Jess's passion for the game leads to a culture clash with her parents and forces her to disguise the fact that she has become a vital striker for the Hounslow Harriers. Jess's problems are paralleled by those of her friend Jules, battling with the prejudices about women's football of her mum, Paula.

At the curtain call on opening night, Wednesday's, June 24, at London's Phoenix Theatre, the cast unfurled a banner in support of the England Women's World Cup team who have been invited to see the show.

Choreography by Aletta Collins who consulted with England Women's World Cup team's Casey Stoney for the musical's football choreography.

Neil Austin's lighting. Scenic design by Miriam Buether.

Author Chadha, who grew up in London's Southall, said the story carried a "great message for girls".

"It's about a young woman who dreams of doing something that is seen to be very much part of a man's world, and how she earns the right to take on the world for herself despite everyone saying 'don't do it'.

"It's not just about football, but everything in life."

She said David Beckham's manager had said the football star was "desperate to come and see it with his family".

The musical begins with the voice of veteran football commentator John Motson, who was also in the audience on opening night. He told the press: "With our girls doing so well in the World Cup, it couldn't have been staged at a better time."

Bend It Like Beckham is at the Phoenix Theatre in London to October 24, 2015.

OFF THE MAIN ROAD by William Inge.

Directed by Evan Cabnet.

Starring Golden Globe and Emmy Award-winner Kyra Sedgwick who will be making her WTF debut.

As the second wave of feminism crests in America, the elegant but emotionally-fragile Faye Garrit (Sedgwick) seeks refuge from her husband, a former professional baseball player, by checking into a run-down resort on the outskirts of St. Louis, with her 17-year-old daughter. The future for mother and daughter may look hazy, but personal, political, and sexual awakenings allow them to move forward with new and heartbreaking clarity.

Called a "gripping and powerful drama deepens Inge's legacy of penning rich, emotionally hard-hitting stories populated by complicated and truthful, human characters." Off the Main Road was, until recently, a lost work among Inge's canon - found and reintroduced by the Inge Estate in 2008.

This World Premiere takes place June 30-July 19 on the Main Stage of the Williamstown Theatre Festival in Williamstown, MA.

LEGACY by Daniel Goldfarb.

Directed by Obit Award winner Oliver Butler.

Starring Tony-nominated Jessica Hecht and Drama Desk Award-winner Eric Bogosian, Halley Feiffer, and Greg Keller.

When renowned novelist Neil Abrams (Bogosian) is panned by The New York Times, he reopens the conversation with his wife Suzanne (Hecht) about starting a family. As Neil copes with feeling increasingly antiquated and culturally irrelevant and Suzanne begins a relationship with one of Neil's brilliant grad students (Feiffer), the equilibrium of their marriage is threatened. Explained as "this thoughtful drama exposes the cost of trying to will our own legacy."

This World Premiere takes place on the Nikos Stage July 1 - July 12 of the Williamstown Theatre Festival in Williamstown, MA.

COUNTRY SONG by Reg Cribb from an original concept by Michael Tuahine.

This script won the 2013 Rodney Seaborn Playwright's Award for New Work.

As Sydney Opera House throws open its doors in 1973 with an extravagant gala concert, another Australian icon is having a backstage crisis. Indigenous singing superstar Jimmy Little is to croon for Queen Elizabeth II, but the words won't come.

In Country Song, Jimmy is whisked on a road trip to his past as his story weaves into those of his contemporaries. Inspired by true life experiences of singers like Wilma Reading, Auriel Andrew, Bobby McLeod, Vic Simms, Roger Knox and Lionel Rose.

Once a smiling, cheeky child of Vaudevillians, now a poster boy for Indigenous performers, Jimmy wrestles with whether to take the Opera House stage or quietly fade away. Filled with Jimmy's best-known tunes, Country Song is billed as "a beautiful, musical, witty and warming journey that celebrates the healing power of music."

A world premiere specially commissioned for Queensland Theatre Company and co-produced with QPAC. The show stars Michael Tuahine.

July 4 - August 8, 2015 at the Playhouse of the Queensland Performing Arts Centre, Queensland, Australia.

KISS ME, KATE Music and Lyrics by Cole Porter. Book by Sam and Bella Spewack.

Directed by Tony Award winner Darko Tresnjak.

One of the greatest romantic musical comedies of all time. Cole Porter's witty and high-spirited songs will transport you into the wings as a touring company gets ready to open a musical version of The Taming of the Shrew, starring a divorced couple whose offstage battles threaten to bring down the curtain. This beloved classic features show-stopping dance numbers, Shakespeare-quoting mobsters, and a knockout score including Another Op'nin', Another Show, So In Love, and Brush Up Your Shakespeare. Get ready for a sizzling summer evening that's simply Too Darn Hot!

Choreography by Peggy Hickey.

Starring Mike McGowan and Anastasia Barzee as former lovers and reluctant co-stars Fred/Petruchio and Lilli/Kate. The cast also features Megan Sikora as Lois/Bianca and Tyler Hanes as Bill/Lucentio, Tony nominee Joel Blum as First Man and Brendan Averett as Second Man, and Tony Lawson as General Harrison Howell.

The marvelous company also includes Giovanni Bonaventura as Hortensio, James T. Lane as Paul, Barrett Martin as Gremio, Robin Masella as Momo, Shina Ann Morris as Venetia, Jane Papageorge as Becki Weckio, Wayne W. Pretlow as Pops/Priest, Mike Sears as Ralph, Michael Starr as Philip, Jeff Steitzer as Harry Trevor/Baptista Minola, Johnny Stellard as Nathaniel, and Aurelia Williams as Hattie.

The creative team includes Alexander Dodge (Scenic Design), Fabio Toblini (Costume Design), Philip S. Rosenberg (Lighting Design), Jonathan Deans (Sound Design), Kris Kukul (Music Director), Jason Allen (Wig Design), Claudia Hill-Sparks (Vocal and Text Coach), J. Allen Suddeth (Fight Director), Binder Casting (Casting), Max Mamon (Associate Music Director), and Anjee Nero (Production Stage Manager).

In association with Hartford Stage. Wednesday, July 1 - Sunday, August 2, 2015 on the Donald and Darlene Shiley Stage, Old Globe Theatre, Conrad Prebys Theatre Center, San Diego, CA.

An Insights Seminar takes place Tuesday, July 7 at 5:30 p.m. The seminar series features a panel selected from the current show. Reception at 5:00 p.m.

GIANNI SCHICCHI Libretto by Giovacchino Forzano, based on Dante Alighieri´s Divine Comedy (1300). The third piece in Puccini's Il trittico, a 1918 comic opera inspired by an episode of Dante's Divine Comedy brought to the stage by Woody Allen.

An entertaining and playful portrayal of cunning and greed - with a musical language that proved to be the most audacious and modern of the trilogy. Considered the last great masterpiece of Italian comic opera, it has now been infused with the sharp and biting humor of Woody Allen.

Stage direction by: Woody Allen.

Starring Plácido Domingo as Gianni Schicchi. Also featured are: Maite Alberola, Elena Zilio, Albert Casals, Vicente Ombuena, Bruno Praticò, Eliana Bayón, Luis Cansino, María José Suárez, Francisco Santiago, Tomeu Bibiloni, Francisco Crespo, and Valeriano Lanchas.

Set and costume designer: Santo Loquasto. Lighting designer: Mark Jonathan.

This production is on a double with a revival of Franco Zeffirelli's production of Pagliacci, which will be conducted by Domingo.

Gianni Schicchi is staged June 30, July 3, 6, 9, 12, at the Teatro Real in Madrid, Spain before transferring by L.A. Opera with shows September. 12, 17, 20, 24, 27 October. 3 at the Dorothy Chandler Pavilion in Los Angeles.

OF GOOD STOCK by Melissa Ross.

Directed by Manhattan Theatre Club's award-winning Artistic Director Lynne Meadow.

The cast features Kelly AuCoin, Greg Keller, Heather Lind, Nate Miller, Jennifer Mudge, and Alicia Silverstone.

The three Stockton sisters (Heather Lind, Jennifer Mudge, Alicia Silverstone) are witty, brilliant, beautiful – and a total mess, thanks to the legacy of their complicated novelist father. In Melissa Ross' new play, these women gather at their family home on Cape Cod for a summer weekend. Their reunion ignites passions, humor, and wildly unanticipated upheavals.

The creative team includes Santo Loquasto (scenic design), Tom Broecker (costume design), Peter Kaczorowski (lighting design), and David Van Tieghem (original music and sound design).

Of Good Stock officially opens Tuesday, June 30, at MTC at New York City Center – Stage I, New York City.


WHO'S WHERE


CHICK COREA AND BOBBY McFERRIN wind up their tour with shows Tuesday, June 30, at the Laeiszhalle in Hamburg, Germany. Wednesday's show is at the Philharmonie in Berlin. On Friday Corea is joined by Herbie Hanock for a show at the Grand Theatre Romain in Lyon, France. On Saturday they make music at the Palais Des Beaux-Arts in Brussels, Belgium.

TAYLOR SWIFT has a two night gig beginning Monday, June 29 at the 3 Arena in Dublin, Ireland.

NICKELBACK performs Tuesday, June 30, in Albuquerque, NM at the Isleta Amphitheater. On Wednesday, July 1, they're at the Ak-Chin Pavilion in Phoenix, AZ. Friday's show is at the Mandalay Bay Events Center in Las Vegas. Next Sunday, July 5, the show is at the Usana Amphitheatre in Salt Lake City, UT.

RUSH perform Monday, June 29, at Madison Square Arena in NYC. On Thursday they are on stage at the Sprint Center in Kansas City. On Saturday they entertain at the Pepsi Center in Denver.

BILLY IDOL performs Friday, July 3, at the Saarlandhalle in Saarbrucken, Germany.

NEW KIDS ON THE BLOCK entertain Tuesday, June 30, at the Bell Centre in Montreal, QU. Thursday they star at the First Niagara Center in Buffalo, NY.

NEIL DIAMOND opens a two night stand Tuesday, June 30 at the Odyssey Arena in Belfast, UK. On Friday he's on stage at 3 Arena in Dublin, Ireland.


FINAL OVATION


JAMES HORNER Oscar and Grammy winning Hollywood composer who wrote the score for the film Titanic, died in California plane crash on Monday, June 22, 2015. A trained pilot, he was 61.

Composer Horner, who won two Oscars for the music of Titanic, scored more than 100 films including: Avatar, Braveheart, Apollo 13 and A Beautiful Mind.

The plane, registered to Horner, was one of several he owned.

His single-engine S312 Tucano turboprop plane crashed in the Los Padres National Forest near the border of Ventura and Santa Barbara counties, on Monday morning, the Federal Aviation Administration said.

The debris field from the crash was scattered across a roughly 1-acre area in a dry riverbed, said Mike Eliason, a spokesman for the Santa Barbara County Fire Department. The aircraft caught fire on impact, and the flames spread to the surrounding vegetation, he said. Horner was the only person on board.

Neil Portnow President/CEO of The Recording Academy issued the following statement:

"James Horner was undoubtedly one of the most important and prolific composers in Hollywood. A six-time Grammy Award winner, James penned beautiful scores for films like A Beautiful Mind, Field Of Dreams, Apollo 13, Avatar, Braveheart, and of course, Titanic. His music will forever hold a special place among the hearts of moviegoers and music lovers alike. We have lost a brilliant talent and our heartfelt condolences go out to his family, friends and all and all those who had the pleasure of working with him."

Horner is survived by his wife, Sarah, and two daughters.

DICK VAN PATTEN best known as patriarch Tom Bradford on the popular '70s series Eight is Enough, died June 23, 2015 at St. John's Hospital in Santa Monica, Calif., due to complications from diabetes. He was 86.

He made his Broadway debut in Tapestry in Gray at age 7, marking the first of 27 appearances on the Broadway stage.

The actor is survived by his wife, Patricia Van Patten, and three sons, all actors: Vincent Van Patten, Nels Van Patten, and Jimmy Van Patten.

LARRY HART performer and composer died June 19, 2015 in his condo in Las Vegas, Nevada. He was 57. Toxicology reports are pending.

Part of the Hart Family Singers, he was nominated for a Grammy four times, winning a Grammy for best gospel performance in 1978 for the song What a Friend.

Hart also wrote the book, music, lyrics and co-directed Sisterella, is a Pop/R&B Musical, loosely based on the world of Cinderella. It was the only musical project ever financed, produced or presented by Michael Jackson that was not a project of Jackson's own creation.

Sisterella made its debut at the Pasadena Playhouse, in 1996, breaking and holding the 85 year box office record as being the most successful show in the history of the Pasadena Playhouse. Two Multi-million dollar limited run tours were licensed in Germany/Europe and Australia.

For several decades the family owned and lived in Hartland, an Elvis Presley inspired 31,000 sq. ft. house in Las Vegas which is rented out for weddings and convention events. Larry Hart decorated the Hartland Mansion, making the bedding, drapes and upholstery in the velvet room.

Ginger Rogers danced at Hartland and Michael Jackson moonwalked there. Willie Nelson sang and Engelbert Humperdinck dined at Hartland. Cee Lo Green, Miss Piggy and The Muppets filmed a music video there. It's where Robert DeNiro and Sharon Stone made a movie and Jackie Collins used the place to launch a book.

PATRICK MACNEE who gained worldwide fame as the dapper secret agent John Steed on the 1960s television series The Avengers died on Thursday, June 25, 2015, at his home in Rancho Mirage, Calif. He was 93.

Macnee was born in London and grew up in Lambourn. At Summer Fields preparatory school, he acted in a production of Henry V, with his classmate Christopher Lee, playing the Dauphin.

After being expelled from Eton College for running a sports book and selling pornography, he attended the Webber Douglas Academy of Dramatic Art, where he met his first wife, Barbara Douglas. He appeared in a few London stage productions and films before joining the coastal forces of the Royal Navy in 1941. He was commissioned as a lieutenant and would ultimately receive the Atlantic Star. He then spent the next 15 years commuting between England and Canada, appearing in various plays and films before settling in the United States, where he became an American citizen in 1959.

His stage credits include several West End productions and a long-running stint in Sleuth on Broadway, a role he would revisit on several American tours.

Katherine Woodville, who played Steed's fiancée in The Avengers later became Macnee's second wife.

Macnee's first two marriages ended in divorce. His third wife, Baba Majos de Nagyzsenye, died in 2007. In addition to his son Rupert , from his first marriage, he is survived by a daughter, Jenny, also from his first marriage, and a grandson.















Next Column: July 5, 2015
Copyright: June 28, 2015 All Rights Reserved. Reviews, Interviews, Commentary, Photographs or Graphics from any Broadway To Vegas (TM) columns may not be published, broadcast, rewritten, utilized as leads, or used in any manner without permission, compensation and/or credit.
Link to Main Page
---
Laura Deni



For the snail mail address, please E-mail your request.
CLICK HERE FOR COMMENT SECTION