! >
Broadway To Vegas
  SHOW REVIEWS     CELEBRITY INTERVIEWS     GOSSIP     NEWS 
HARRISON FORD: WIND SHEARS AND KIEMICH


Getting stranded in Nebraska is becoming common place for Harrison Ford whose private plane got caught in a wind shear at about 5:40 p.m. last Sunday while attempting to land in Lincoln, Nebraska to refuel


HARRISON FORD
Indiana Jones was forced to bunk down at Lincoln's Embassy Suites Sunday night It wasn't the first time the actor had flight problems in Nebraska.

"About a year ago he had a plane problem while flying to New York. He had radio problems and they were forced to land in Omaha," said Ahmad Naazar, an Iranian native who for ten years has owned and operated Ahmad's Persian Restaurant in Omaha, Nebraska. It's an eatery that Ford lists as one of his favorites. "They couldn't get the plane fixed right away so they had to spend the night in a hotel. Harrison was hungry and asked for suggestions where to eat. My place was recommended. That's how we met," explained Ahmad whose eatery is located in the historic Old Town section near the boyhood home of Henry Fonda.

"Harrison Ford is a great guy. He came in with his pilot and they ate my food and loved it. He ate Kiemich, which is beef stew with yellow split peas. His pilot had chicken kebobs."

The Fugitive loved the food so much that an article was written about the restaurant and Harrison Ford, which was published in the Omaha World Herald.

The framed article is kept in the restaurant's unisex bathroom, which is a place of honor since virtually everyone will be it. "I have his picture right by the door," explained the personable owner whose restaurant seats 50. "He's a real good tipper," said a restaurant employee.

"He likes to eat. He cleaned off his plate. He's a very nice, lovely man who is just a wonderful person. He said he has a son who is a souse chef in New York City. He said he pays attention to food and enjoys sauces and spices."

"It' too bad the plane went down in Lincoln," sighed Ahmad about the city 60 miles from his restaurant." I wish he was here, because he's such a great guy. But he's not, so I'll just send some food over to him."



Broadway To Vegas is supported through advertising and donations. Priority consideration is given to interview suggestions, news, press releases, etc from paid supporters. However, no paid supporters control, alter, edit, or in any way manipulate the content of this site. Your donation is appreciated. We accept PAYPAL. Thank you for your interest.


ARE THE DIXIE CHICKS AND KISS WASHED UP?
THE DIXIE CHICKS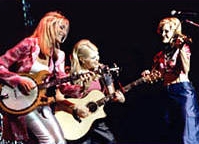 It's not sure where The Dixie Chicks are all washed up. Or, for that matter, KISS?

All depends upon whether the Fargodome in Fargo, North Dakota can mop up in time for their July engagements.

Seven feet of water landed on the arena turf staining the stuff with sewage and floating debris on the arena floor. Heavy rains last Monday and Tuesday resulted in water continuously running - for 10 hours - into Fargodome.

Two tractor powered pumps removed 12,000 gallons per minute publicized as enough water to supply a family of four for two months - were used to get rid of the wet, while sandbags prevented the pumped water from blowing back inside.

Following the drying out health and safety inspectors do their thing. "And then the assessment will start," said Fargo Operations Manager Dennis Walaker.

Water inside the Fargodome reached nearly 12 feet inundating offices, locker rooms and storage rooms four feet below the main floor and rising to eight feet above the main floor to reach the seats in row B.



THE DIXIE CHICKS have a fondness for M&M's.

It's not too sure if the contracts got all wet. The Dixie Chicks - Natalie Maines, Martie Seidel and Emily Robison - specify that they have fruit and crudities to nibble on in their dressing room. Natalie has been known to eat all of the M&M's out of the minibars and the girls put on such a high energy show that they lose four to five pounds during every performance.



KISS rain soaked make up won't do

Crews are tolling overtime to have the dome operational before KISS visits July 14, followed by the Dixie Chicks two days later. "We have an excellent July event load," Johnson said. "We hope we will be able to be back in service by that time."
"We took a direct hit from this storm. Until the water goes down and we see what condition the equipment is in, it's tough to put an estimate on the damage," said Fargodome Executive Director Paul Johnson. "It's definitely in the hundreds of thousands, if not a million (dollars)."

This was not the first time the Fargodome was flooded by heavy rainfall. In 1993, summer rains flooded the dome with about five feet of water, resulting in $1.5 million to $4 million.


THEATREWORKS/USA NAMES NEW LEADERSHIP


After 39 years of creating and producing some of the best theatrical productions for children and families the nation has seen, Theatreworks/USA founders Jay Harnick and Charles Hull are hanging up their hats. Harnick and Hull, who were honored at a Gala Benefit evening on May 8 at The New York Hilton, will be succeeded by their protegees Barbara Pasternack and Ken Arthur as Artistic Director and Managing Director, respectively.

Appearing at the gala were Academy Award winning actor F. Murray Abraham, four-time Tony Award winning director Jerry Zaks, Tony Award-winners Lynn Ahrens, Roger Bart and Chuck Cooper; Tony nominee Kevin Chamberlin, and Richard Kind of Spin City fame. Others attending the Gala included Tony winner Brian Stokes Mitchell currently starring in Kiss Me Kate, and comedians Jerry Stiller and Anne Meara. Harnick and Hull were also awarded The Medal of Honor from The Actors' Fund of America, a prestigious award given to visionary corporate, political and entertainment leaders. Past recipients include Helen Hayes, Richard Rodgers, Neil Simon, Angela Lansbury and Bernadette Peters. The award was presented by Brian Stokes Mitchell and Actors' Fund executives Tom Dillon, Joe Benincasa and Wally Munro.

Harnick and Hull will officially retire on June 30, to be succeeded by their longtime associates Barbara Pasternack and Ken Arthur.TheatreWorks/USA was founded in 1961, and is America's foremost not-for-profit theatre.


THE NATIONAL ALLIANCE FOR MUSICAL THEATRE (NAMT) STAGES FESTIVAL


Founded in 1985, The National Alliance For Musical Theatre is the only national service organization for musical theatre. Its membership includes theatres, light opera companies, booking and presenting organizations, universities, and individual producers Located throughout 32 states and the United Kingdom, their common bond is a shared commitment to preserve and enhance musical theatre as the art form that is America's contribution to world theatre.

This September the National Alliance for Musical Theatre will host its 12th Annual Festival of New Musicals. The Alliance's Festival Committee chooses eight to ten musicals to be presented twice on September 24-25, 2000 as either 30-minute or 60-minute script-in-hand readings, following the guidelines of the Actors' Equity Showcase Code.

Although the Alliance hasn't yet posted the musicals selected to be presented Christopher McGovern who co-authored Lizzie Borden with Amy Powers, has informed us that their musical has been selected for a 60 minute presentation. He's thrilled and we're happy for him.


THE MUSIC GOES ROUND AND ROUND


LISA RICHARD has released her first CD Born To Entertain an LML Music Release. The CD is a collection of standards along with well-known and not-so-well-known Broadway offerings.
Richard, a critically acclaimed cabaret and musical theatre performer from Southern California, has been hailed by the Los Angeles Times as, " more than a theatrical singer a range from shy-girl-next-door to lusty, hardhearted mama." She has appeared in a variety of musical theatre roles, most notably in Inside Out (Robby Award) and 1940's Radio Hour (Robby nomination). Her cabaret act has received glowing reviews. She returns to the Cinegrill in Hollywood on July 23.

What makes her a tad bit different in the music world is her business background. She is Vice President of Strategic Planning for Toshiba in Irvine, California. Accolades of her work in the business world have been featured in such publications as Information Week, Internet World, Fortune Magazine, and CIO Magazine. She is also in great demand as a conference speaker and industry expert on the growing world of e-commerce.

ALISON FRAZER

ALISON FRAZER recording her latest CD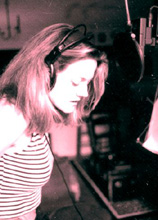 received two Tony nominations, one for playing Josephine/Monica in Romance/Romance, and one for portraying Martha in The Secret Garden.

She recently starred as Ida in the American Premiere of the Olivier Award-winning Honk! at the Helen Hayes Theatre, and at Carnegie Hall with Elaine Stritch in Noel Coward's Sail Away.

Alison spent her spare time in the recording studio with producer Christopher McGovern where they recorded her latest CD Men In My Life.

A diverse singer, with a intimate and passionate voice, Frazer's CD includes Parallel Lines, which documents Alison's performance from Todd Rundgren's fascinating Up Against It - one of Joseph Papp's last shows at the Public, and for which no cast album was ever recorded.

Frazer's CDs always spotlight excellent musicians: Drums/Percussion: Joe Brady Additional Percussion (Beribau, Talking Drum, Llama Shaker,Caxixi): Robin Burdulis Cello: Jennifer Gravenstine Guitars: Sean Harkness (appears courtesy of Windham Hill Records) Trumpet: Erik Jekabsen Reeds: Peter Kikidakis Accordion/Additional Piano: Rusty Magee Piano/Keyboards Christopher McGovern Viola: Joi Danielle Price.


SWEET CHARITY
NEIL SIMON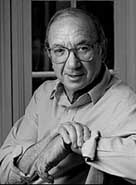 A celebration of the works of one of America's most talented and prolific playwrights - Neil Simon - will be presented by Time magazine as a benefit for Broadway Cares/Equity Fights AIDS on Monday, June 26, in the Broadway theater that bears Simon's name.

Subtitled The Playwright's the Thing II, the event will feature excerpts from such Simon plays as Biloxi Blues, Chapter Two, God's Favorite, Last of the Red Hot Lovers, Laughter on the 23rd Floor, Lost in Yonkers, The Prisoner of Second Avenue, and The Odd Couple, and will star Hank Azaria, Roger Bart, Mark Blum, Kristin Chenoweth, Charles S. Dutton, Jennifer Ehle, Calista Flockhart, Rosemary Harris, Kristin Johnston, Julie Kavner, Robert Klein, Jane Krakowski, Nathan Lane, John Larroquette, Leigh Lawson, Eugene Levy, Ribert Sean Leonard, Natasha Lyonne, Marsha Mason, Debra Monk, Bebe Neuwirth, Bronson Pinchot, John Ritter, Paul Rudd, Lynne Thigpen, and Mary Louise Wilson. Walter Bobbie will direct the segments from 14 Neil Simon plays.

Tickets for the performance are available at $50 to $2,500; the higher-priced tickets include a pre-show cocktail reception and/or a VIP dinner with the cast immediately following the show at Dish of Salt.


OTHER PEOPLE'S MONEY


RAY CHARLES

RAY CHARLES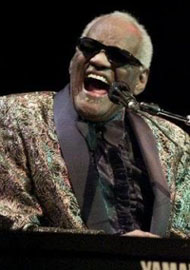 has donated $2 million to the students at Wilberforce University near Dayton, Ohio. It is the largest single gift in the history of the private, historically black university.
Charles' gift was made through the Ray Charles Robinson Foundation for Hearing Disorders. The money will be used to set up a scholarship fund for students studying music, dance, theater and voice, and to establish a chair in which musicians, artists and scholars come to the school and serve as temporary lecturers.

" I was impressed on my campus visit with the quality of the students and the faculty," said Charles. "In my small way, I wanted to be part of this great history."

Charles taught himself piano at age three. When he lost his sight at the age of seven, he entered the St. Augustine School for the Deaf and Blind, where he learned classical piano and how to compose scores in Braille. He discovered mathematics and its correlation to music. He learned to compose and arrange music in his head, telling out the parts, one by one.

In April, 1987, the auditory physiology laboratory of The Ray Charles Foundation was established The laboratory's work includes: Pre-operative diagnosis and testing of prospective cochlear implant patients. Follow-up testing and adjustments of the implant device in the post-operative period. Development and evaluation of new auditory devices, diagnostic procedures and techniques. Collection and analysis of research data on auditory pathology.

Current research projects include; Analyzing the effectiveness of the information produced by different cochlear implants and developing a procedure to measure the proportion of speech sounds that can be translated by them.

This will lead to selection and subsequent adjustment of a cochlear device to fit the patient. Synthesizing word sounds so that the effect of the different speech sounds transmitted to the patient can be studied. This will lead to improved design of the cochlear implant device and to a better understanding of how to adjust the device to meet the patient's needs. Development of an electronic tinnitus suppressing implant for patients with useful hearing. Research into the cause of Bell's palsy and hemifacial spasm and development of effective treatment. Advanced vestibular diagnostic testing for the evaluation of balance disorders.

GARTH DRABINSKY wanted on criminal charges in the United States after the flame-out of his Livent production company, burst has announced plans to produce a play by acclaimed South African playwright Athol Fugard. Drabinsky, the co-founder and former chief executive of Livent Inc., which produced such award-winning Broadway shows as Phantom of the Opera, Kiss of the Spiderwoman and Ragtime, said he will bring Fugard's Tony award-winning "The Island" to a Toronto theater next May.

STEVE WYNN who purchased the Desert Inn Hotel in Las Vegas as a birthday present for his wife, isn't exactly taking it back - he's just trashing the place. The hotel mogul intends to close the 50 year old Strip landmark the end of September, and totally rebuild.

THE RITZ-CARLTON is also in an expansive mood. They are going to build a 350 room hotel casino in Las Vegas making the high-end hotel the centerpiece of a $500 million resort that includes a casino, 820 condominium units, a shopping area, restaurants and office space.


APPLAUSE, APPLAUSE


PATRICK STEWART, BEBE NEUWIRTH, CHERRY JONES, PHILIP SEYMOUR HOFFMAN AND JOY BEHR were recipients of Special Advocate Awards at a ceremony which took place New York City Hall last Thursday. Other honorees included Joo-Yuan Kang, Jim Pepper, Patricia Nell Warren, Colin Robinson and Troy Masters.

Dan Jinks, Oscar winning producer of the film American Beauty, will gave the Keynote Address. Sharon Lawrence and Marcia Lewis, of the Broadway smash Chicago, and cast members from the new Off-Broadway hit The Laramie Project will perform.

AL PACINO, ELLEN BURSYTN AND HARVEY KEITEL have been chosen to lead the legendary Actors Studio. The three, all members of the theater's board, will replace Arthur Penn, who is leaving to become executive producer of the television series Law and Order.

The workshop was founded in 1947 by actors Robert Lewis and Cheryl Crawford and by director Elia Kazan. Studio alumni include Marlon Brando, Paul Newman, Marilyn Monroe, Alec Baldwin and Jack Nicholson.


ROLL EM


PBS is doing a TV movie version of James Agee's A Death in the Family in Middle Tennessee and intends to shoot a newcomer to stardom. Auditions were held to selection the lead a boy between the ages of 7 and 12 and three other unknowns for supporting roles. Films begins July 25 until mid-August.

JAMES GANDOLFINI, JULIE ROBERTS AND BRAD PITT wrapped up Las Vegas production of The Mexican in which Gandolfini dropped 30 pounds for his role of the gay kidnapper. The actor, who stars in the megahit The Sopranos celebrated the wrap by eating his way through town. "I'm putting the weight back on. My Mafioso character wouldn't be the same with out that weight. So, I'm having a lot of fun eating."



MORGAN FAIRCHILD

MORGAN FAIRCHILD born a preemie, the actress is partially deaf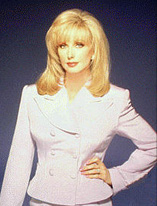 returns to Broadway for the first time in 20 years when she and John Davidson, last seen on Broadway in State Fair, co-star in High Infidelity, opening next month at the Promenade Theatre.

Fairchild and Davidson play a Senator and his wife being coerced by party leaders to salvage their marriage in order to salvage his presidential aspirations.

When off stage Fairchild needlepoints and while she doesn't bake cookies, she does enjoy reading recipes to help her relax.

The blonde bombshell was born a preemie who developed scarlet fever. She has so many kidney and ear infections as a child that she admits she is "partially deaf." She also spent more time out of school than in the classroom because of her health and was required to spend prolonged periods of time "in dark rooms. I'm also asthmatic, so I couldn't do very much even when I was well."

A lot of people would have created a lifestyle out of being a sick kid.

Not Fairchild.

High Infidelity will be produced by Jennifer Smith Rockwood, the comedy was written by John Dooley and will be directed by Luke Yankee.

THE BUBBLY BLACK GIRL SHEDS HER CHAMELEON SKIN a new musical by Kirsten Childs, opened to rave reviews and sold out shows at Playwrights Horizons, NYC. The production stars La Chanze as Vivica, a middle-class black girl from Los Angeles who dreams of becoming a Broadway performer. Childs, who wrote the book, music and lyrics, was a Bob Fosse dancer and appeared in "Chicago" with Chita Rivera. The production runs thru July 9 with producers looking for a larger theatre.

UTAH SHAKESPEAREAN FESTIVAL the Cedar City, Utah organization that just brought home a Tony Award stages The Merry Wives of Windsor, closes Sept. 2; The Merchant of Venice, closes Sept. 2, and The War of the Roses, closes Sept. 1, all in the Adams outdoor theater; in repertory with Noises Off, Peter Pan and The Cherry Orchard.

ONE FLEW OVER THE CUCKOO'S NEST the Chicago's Steppenwolf Theatre Company's production which concluded it's sold out run yesterday now crosses the pond to London's Barbican for a run July 27-Aug. 5, as part of the BITE:00 Festival. The London cast includes: Gary Sinise, Amy Morton, Rick Snyder, K. Todd Freeman and Mariann Mayberry who were all in the Chicago production. Written by Dale Wasserman, Sinise stars as McMurphy in the mental hospital drama, and Morton as Nurse Ratched. Terry Kinney directs. Others in the cast include: Sarah Chariper, Stephanie Childers, Jennifer Engstrom, Eric Johner, Leonard Kraft, Misha Kuznetsov, Ross Lehman, Bill Noble, Ron O.J. Parson, Tim Sampson, Warren Schueneman, Christian Stolte, Greg Vinkler, Danton Stone, Afram Bill Williams and John Watson, Sr.

THE FLAME KEEPER by Amos Kamil is in previews at the 47th Street Theatre. Officially opens on July 6th. The play centers around a Jewish professor's return to Berlin in 1946, the German owner of a cigar store, and the choices each had to make in order to survive the war. The Flame Keeper stars Lenny Mandel and Paul Whelihan. Scenic design by Kenneth Foy, with costume design by Gail Copper Hecht, lighting design by Jason Kanfrowitz, and sound design by Peter Fitzgerald.

WEST SIDE STORY opened in Centerville, Utah with the fighting between the Jets and taking a toll. Neal Sorenson, who plays Tony injured an ankle during the opening-night performance on Friday. Geoff Hemingway a graduate of the American drama Academy in Pasadena. will be filling in until further notice. Brooke Flinders plays Maria. Eric B. Millward is the hot-tempered Bernardo, and Brianne Flinders (Brooke's sister) is the fiery Anita, Derek Trythall portrays Riff, leader of the Jets, and Ryan Shaver, who is Action, one of the Jets. Directed by Karen Whiting-Monroe with choreography by Marilyn Montgomery. Performances thru July 29.

COMPANY winner of six Tony Awards, including Best Musical. Book by George Furth Music and Lyrics by Stephen Sondheim. Choreographed by Linda Cholodenko. Directed by Julianne Boyd.
Stephen Sondheim's landmark musical tells the story of Bobby, a confirmed bachelor who is surrounded by five mixed-up, crazy married couples and three girl-friends as he celebrates his thirty-fifth birthday and contemplates the state of matrimony.Opened last night at the Barrington Stage Company, Massachusetts and continues through July 16.

BSC artistic director is Julianne Boyd who directs. Robert Bartley stars as Bobby. Alison Bevan plays the oft-married Joanne, singer of the satiric The Ladies Who Lunch with Becca Ayers as Marta, the girl who sees Another Hundred People pour every day into New York City. Bevan appeared on Broadway as Dora Foster in Steel Pier and Alaura in City of Angels. Also in the cast are Kathryn Kendall, Michael J. Farina, Christianne Tisdale, Kurt Ziskie, Brandy Zarle, Gary Lindemann, Marylee Graffeo, Larry Cahn, Erin Gilliland, Pamela Bob, and David Brummel.

Linda Cholodenko choreographs with Darren R. Cohen as musical director. The design team features John Coyne (sets), Jeff Croiter (lights) and Louisa Thompson (costumes).


WHO'S WHERE


KAREN MASON performs tonight at The Bradstan Country Hotel in White Lake, NY.

BETTY BUCKLEY appears June 30 & July 1 at the John Drew Theatre (Guild Hall) in East Hampton, NY.

JOELY FISHER

JOELY FISHER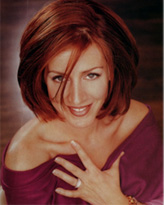 has joined the cast of Cabaret at the Roundabout Theatre, NYC.
The touring production opens in Denver in July with Sally Bowles played by Kate Shindle, who was Miss America of 1998. Joely can give Kate some suggestions for road survival, since Joely has been on tour with the production for several months and not all of the experiences have been pleasant.

When they were performing at the Paramount Theatre in Seattle that cast got ripped off. When the cast arrived at the theatre for a performance they discovered that the costumes, musical instruments, laptops, Joely's collection of over 500 CDs and other personal items from the cast, including the snagged hose that Sally Bowles wears.

The show went on, though.

Joely gamely made an announcement informing the audience that they had only a piano and would be wearing make-shift costumes.

The cast was rewarded with a sanding ovation. The touring company performs June 27 through July 9th at Jones Hall, Houston, Texas.

LILLY TOMLIN in to see The Laramie Project.


THIS AND THAT


RETIRED GENERAL COLIN POWELL telling friends that his favorite musical is The Music Man.

NOW WE KNOW WHY HIS HAIR STANDS ON END Comedian Marty Allen who lives in Las Vegas and along with his wife Karon Kate Blackwell are starring at the Gold Coast hotel, has an age defying secret - which my also be hair raising. He goes to the gym every day and sits in a tub of ice water. He says it's good for the circulation. The couple has no children.

LIZARD WEEK celebrates what the hot dry New Mexico country side has -- lizards. This coming week is filled with events leading up to the World's Greatest Lizard Race on July 4th. The event ends with a Lizard Pageant and fireworks. Lea County, New Mexico.




Mention BROADWAY TO VEGAS for Special Consideration
Call (800) 942-9027









Next Column: July 2, 2000
Copyright: June 25, 2000. All Rights Reserved. Reviews, Interviews, Commentary, Graphics, Photographs from any Broadway To Vegas (TM) columns may not be published, broadcast, rewritten, utilized as leads, or used in any manner without permission, compensation and/or credit.
Link to Main Page
---
Laura Deni


CLICK HERE FOR COMMENT SECTION