! >
Broadway To Vegas
  
  REVIEWS INTERVIEWS COMMENTARY NEWS

| | |
| --- | --- |
| | |
ARIELLE JACOBS A LEAP IN THE DARK CD REVIEWED - -THE CLOSET - - CELEBRITY AUCTIONS - - GWEN STEFANI OPENS IN VEGAS - - THE TORONTO FRINGE FESTIVAL - - PASSION, POWER AND POLITICS - - THE FRAGILE PHALLUS CONFERENCE - - MICHAEL JACKSON: ON THE WALL - - DONATE . . . Scroll Down





Copyright: June 24, 2018
By: Laura Deni
CLICK HERE FOR COMMENT SECTION


A MAGIC CARPET RIDE FOR ALADDIN'S JASMINE AS ARIELLE JACOBS RELEASES HER FIRST ALBUM


The girl who was bullied in middle school gets the last laugh.

Arielle Jacobs: A Leap in the Dark Live at Feinstein's/54 Below has been released on Broadway Records.

Like most cabaret acts Jacobs has designed her show around her life and career, intertwining conversation with songs from significant productions.

Jacobs can currently be seen as Jasmine in the Broadway production of Aladdin. For her, it's a bit of a full circle as she originated the role in the original Australian production.

Two numbers from Aladdin are included in this lovely recording. A Whole New World by Alan Menkin and Tim Rice is the official CD closer which Jacobs performs with Jovier Colon. That is followed by the bonus tract These Palace Walls which was penned by Alan Menkin and Chad Beguelin.

Jacobs is a big throated singer who - as they say - has paid her dues.

Journey to the Past by Lynn Ahers and Stephen Flaherty, is used by the California native, who was raised on a small farm, to recount her childhood. Her interest in performing is presented in Stephen Schwarts' The Spark of Creation.

A loner, she wasn't bothered that she wasn't particularly popular. Then a classmate told her about the AAA club - which stood for All All Against Ariella leading to Sarah McLachlan's poignant, Angel As an adult, that experience may have inspired Jacobs to create The Girls Camaraderie Project, an organization that aims to build camaraderie and community, instead of competition, among middle-school girls. She has produced numerous benefit concerts to raise awareness and funds for her organization in Los Angeles and New York City,

The upbeat. high energy and positive On My Way by Jeanine Tesori and Brian Crowley, is used by Jacobs to recall her teen-age years when she joined the Razzle Dazzle performing group - which she just knew would catapult her into super stardom.

Moving to Los Angeles where all aspiring performers know they will be inundated with job offers, she got a job - working in a flower shop at a cemetery.

Her speaking segments paint her as friendly and down to earth.

Jacobs has an extremely clever way of selecting appropriate songs to move along her story - as opposed to performers who explain they are going to sing a song which was their childhood favorite or of their parents.

Tract 10 is a robust Breaking Free/Out Tonight by Jamie Houston and Jonathan Larson. The way her voice telegraphs the line endings is the best hog call I've ever heard - that is meant as a strong compliment.

Tract 12 99 Names by Jim Bauer and Pulitzer-winning playwright and director Nilo Cruz is dramatic and powerful. Jacobs has starred in two world-premiere plays by Cruz; entitled Sotta Voce as Lucila Pulpo and Farhad or the Secret of Being (as Farhad, a young Afghan girl who was raised as a boy to avoid social exile but then reaches puberty and struggles with the limitations of becoming a woman in the Middle East.

Jacobs made her Broadway debut as Nina Rosario in the four-time Tony and Grammy award winning Broadway musical In the Heights opposite composer/creator Lin-Manuel Miranda. Off-Broadway, Jacobs was also in the original National Touring companies of the production.

She honors this show with Breathe, by Lin-Manuel Miranda.

I saw the show when it first appeared off-Broadway. I was a reluctant attendee. I'm white, have never live in a barrio nor have any friends who were raised in one. I once visited Puerto Rico when a cruise ship stopped for a day. My Spanish is limited to 'taco.' I couldn't imagine I would like this musical. And, who in the world was some person named Lin-Manuel Miranda? Is that a woman whose middle name is in honor of her father? Shouldn't the hyphen be between Manuel and Miranda, to denote the last names of both her parents? Why does this Lin-Manuel Miranda think they can compose, write and act?

I found out.

Mr. Lin-Manuel Miranda, who is now a highly respected household name - had no problem in winning me over. In The Heights which provided Jacobs with her first really big break, not only tours but will be released as a movie in 2020. Put that on your calendar. When it comes out, go see it - it's for everyone.

Tract 20 Almost There by Randy Newman is rousing and Jacobs knows how to deliver. Then Jacobs switches to a different tempo to explain appearing in Into The Wood with Moments in the Woods by Stephen Sondheim.

Jacobs was seen on the Great White Way as Nessarose in Wicked. Her rendition of The Wizard and I is magnificent.

Tract 28 When You're Home with Nicholas Christopher is dynamic and fun.

Jacobs' voice is powerful. She can sing rough and tumble. She can also deliver sensitive and then shift to pack a punch. This CD is a delightful listening experience. Buy and enjoy.

Direction by JJ Caruncho who plays the sex on When You're Home. Music direction/arrangements/piano and featured vocals on Breaking Free Heath Saunders. Musicians include Jonny Morrow (Bass), Joe Nero (Drums), and Adam Kornreich (Guitar). Ben Moss (piano and additional arrangements). Lydia Violet violin on My Heart Will go On/Because You Loved Me.

Mixed at Kontinuous Jams in Youngstown, Ohio. Mastered by Greg Reierson, Rare Form Mastering. The booklet contains colorful production photos from In The Heights, Harhad Or The Secret Of Being, High School Musical, Rent, Into the Woods and Aladdin as well as a fewf personal photographs.




E-Book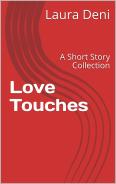 Soft back Book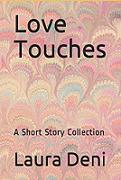 Broadway To Vegas is supported through advertising and donations. Priority consideration is given to interview suggestions, news, press releases, etc from paid supporters. However, no paid supporters control, alter, edit, or in any way manipulate the content of this site. Your donation is appreciated. We accept PAYPAL. Thank you for your interest.



E-Book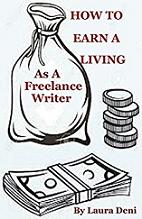 Soft back Book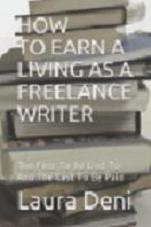 This is not your typical, totally boring textbook.

In the pages of How To Earn A Living As A Freelance Writer (the first to be lied to and the last to be paid) you'll find sex, celebrities, violence, threats, unethical editors, scummy managers and lawyers, treacherous press agents, sex discrimination; as well as a how-to for earning money by writing down words.





ART AND ABOUT


PASSION, POWER AND POLITICS London Art Week Summer 2018 reveals 5,000 Years of Historic and Remarkable Works of Art. Visitors can enjoy a host of selling exhibitions, auctions and events in Mayfair and St. James's from Friday, June 29 to Friday, July 6, 2018.

The exhibitions coincide with the Old Master paintings and drawings sales at the major auction houses, and attract countless collectors, connoisseurs and museum curators to the capital. Discover passion, power and politics through the lens of historic works of art.

Highlights and major works being offered for sale include:



Fashion designer Jacques Fath by Serge Ivanoff. Oil on canvas. 130 x 89 cm, Bagshawe Fine Art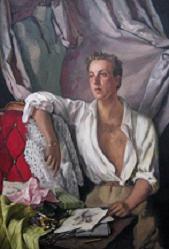 - a stylish portrait of Jacques Fath (1912-1954), the legendary Parisian fashion designer and tutor to the young Hubert de Givenchy (1927-2018), by Serge Ivanoff (1893-1983). Fath designed costumes for films, including for Moira Shearer in Powell & Pressburger's The Red Shoes (1948), and for Kay Kendall in the 1953 film Genevieve. (Bagshawe Fine Art).

The House of Givenchy created the wedding dress for Meghan Markle and the silk creation she wore to the opening day of Ascot.

– a rare Portrait of a Venetian Nobleman by Sir Peter Paul Rubens (1577-1640), one of the all-time greats of Western art, unseen on the market for 60 years, that will spearhead Sotheby's Old Master Paintings sale in London on July 4, 2018.

The range of art to be featured during LAW is broad and includes Classical antiquities, Medieval and Renaissance textiles, master paintings and drawings from the Elizabethan and Baroque to Neoclassical and Post-Impressionist eras, watercolors from the 18th to 20th centuries, master sculptures in bronze, marble and terracotta, and modern art works up to the turn of the 20th century. Special subjects span portraiture, fashion, Symbolism and Futurism, as well as several centuries of British, French, Flemish.

A series of special events and master classes in art appreciation are part of the London Art Week gallery experience. Popular past events have explored the Renaissance works of Raphael, Lotte Laserstein and the women she painted during the inter-war years, and the fascination of Sir John Soane for the tomb of Pharaoh Seti I. There is no charge to visit the exhibitions. Take a lunchtime or post-work gallery hop around two or three neighboring events, or spend a leisurely day exploring the history of art in Mayfair and St. James's, the celebrated heartland of London's gallery

DROP DEAD GORGEOUS

A pair of 19th century drop diamond cluster pendant earrings, English c.1840 - asking price in the region of $487,656.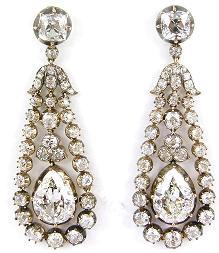 a pair of 19th century drop diamond cluster pendant earrings, English c.1840 with an asking price in the region of $487,656 is one of the glam objects on display and for sale by S.J. Phillips, the internationally renowned London based antique jewelery and precious objects dealer. You can eye ball the items - or make a purchase - at the prestigious Masterpiece London 2018 Art and Antiques Fair from June 28 to July 4 in the grounds of Royal Hospital Chelsea.

Or, alternatively, a more discreet but equally striking pair of 1920s jadeite bead and diamond scroll cluster pendant earrings by Cartier (asking price in the region of $325,104).

In addition to the above mention ear drops other items to perk up the old wardrobe include:

A Carved emerald, ruby, sapphire and diamond tutti-frutti strap bracelet, French c.1930 with an asking price in the region of $325.104 and an 18th century German gold mounted quartz box, attributed to Friedrich Ludwig Hoffmann, Berlin c.1760 - asking price in the region of $677,300.

If you're crying poor mouth, don't fret - there are plenty of items for those who are squeezing the purse strings.

There's a wide choice of chandelier style earrings - notably a gorgeous pair of articulated amethyst and diamond fringe pendant earrings of geometric design made in France in the 1920s (asking price in the region of a mere $37,928) or a pair sublimely elegant 19th century sapphire and diamond pendant earrings, c.1850 (asking price in the region of $62,311).

For something more light-hearted and spot-on for summer there is a pair of Italian floral micromosaic and aventurine-glass pendant earrings, dating from circa 1860 (asking price in the region of $17,609).

A greater number of jewels available at S.J. Phillips are signed pieces by distinguished jewelry houses such as Cartier, Mauboussin, Van Cleef & Arpels, Bulgari - also significant examples of exceptionally beautiful items unknown European jewelers.

Notable examples include a Deco diamond and vari-colored gem set flowerhead panel bracelet c.1930 (asking price in the region of $203,190) and a carved emerald, ruby, sapphire and diamond tutti-frutti strap bracelet, French c.1930 (asking price in the region of $325,104), as well as a ruby and diamond four-row strap bracelet, c.1930 (asking price in the region of $65,020).

The great thing about jewelry is that no woman ever returns it because the stones are too big.

MICHAEL JACKSON: ON THE WALL

Michael Jackson by LaChapelle. Photo: National Portrait Gallery.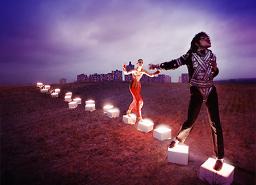 This landmark exhibition explores the influence of Michael Jackson on some of the leading names in contemporary art, spanning several generations of artists across all media.

Curated by Dr Nicholas Cullinan, Director of the National Portrait Gallery, the exhbit will even be on display to coincide with what would have been Michael Jackson's 60th birthday - on August 29, 2018.

Michael Jackson is one of the most influential cultural figures to come out of the 20th century and his legacy continues into the 21st century. His significance is widely acknowledged when it comes to music, music videos, dance, choreography and fashion, but his considerable influence on contemporary art is an untold story.

Since Andy Warhol first used his image in 1982, Jackson has become the most depicted cultural figure in visual art by an extraordinary array of leading contemporary artists. For the first time, Michael Jackson: On the Wall will bring together the works of over forty of these artists, drawn from public and private collections around the world, including new works made especially for the exhibition.

Michael Jackson: On the Wall is produced with the co-operation of the Michael Jackson Estate.

June 28 - October 21, 2018 at the National Portrait Gallery in London.



E-Book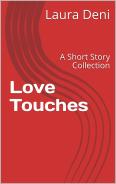 Soft back Book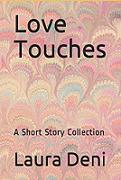 SWEET CHARITY


MUSICA MARIN INTERNATIONAL CHAMBER MUSIC FESTIVAL which marries gourmet food and international artistry is a first-of-its kind effort by violist Ruth Kahn and master chef Mark Furr will take place September 21-23 at Old St. Hilary's Chapel in Belvedere and St. Stephens Church Tiburon, and at an exquisite nine-acre private estate overlooking San Francisco Bay, California.

"Magical music paired with delectable dishes in unparalleled private settings with world-renowned international artists is what we're all about," says Kahn, a Juilliard graduate who spent 20 years with the New York City Ballet orchestra. "Mark and I believe we have created a unique experience, for a unique audience: people who appreciate world-class food and world-class music in world-class settings."

On Monday, June 25, 2018 a press party at the South Beach Yacht Club will preview the upcoming, first-ever Musica Marin International Chamber Music & Food Festival, which promises to be a lot of fun.

On opening day there will be a yacht cruise, pre concert dinner, opening night concert. On September 22 it's an afternoon symposium and concert by European musician Trio Giacometti performing Mozart and Sibelius. In the evening a Chef and Vintner Reception hosted by special guest Liam Mayclem, KCBS Foodie Chap with award-winning chefs prepared food alongside select local wines while renowned harpist, Krista Strader, serenades.

The last concert of the day will be held in St. Stephen's magnificent sanctuary. There will be an informative Q&A with Musica Marin's Composer-in-Residence Clint Borzoni and Baritone Marco Vassalli. On Sunday, September 22 enjoy a garden luncheon and intimate outdoor concert. Renowned Festival Cellist, Jeffrey Solow, will give a lively discussion and concert on the life and music of J.S. Bach and perform a selection his Cello Suites.

That will be followed by a wine tasting and special performance by Simple Harmonic Motion, an a cappella quartet performing a range of music from barbershop to pop.

The Festival concludes with a combined concert by all of the Festival musicians. Afterwards, guests will enjoy a festive soiree to celebrate, mix and mingle with fellow attendees, chefs, festival musicians and Founding Festival Members. Enjoy scenic views of the estate, outstanding wines, and delectable bites by Chef Randy Gardner.

Founded in 2014 by Kahn, the nonprofit Musica Marin is dedicated to preserving musical culture for all ages through unique music programs and concert events that benefit young musicians throughout the San Francisco Bay Area. The organization award grants to Bay Area schools and nonprofit organizations that promote musical education and culture and also offers world-class concert events with internationally-renowned musicians in intimate settings that cultivate and grow audiences' awareness and participation in musical arts. Additional programs include the Young Artists Performance award, the Young American Composer's Award, the Composer-in-Residence Program and educational fund. In addition, Musica Marin partners with such organizations as The Juilliard School, Mill Valley Film Festival, San Francisco Boys Chorus and Merola Opera Program.

THE KATE SPADE FOUNDATION has donated $1m for suicide prevention. The famed designed took her own life on June 5, 2018.

The Foundation will distribute the money to several organizations through a specific plan. First, $250,000 to the Crisis Text Line, a free, 24-hour confidential text message service for people in crisis. The company also is matching public donations made to the service from through June 29, up to an amount of $100,000. Kate Spade New York also says it will host a Global Mental Health Awareness Day for employees as part of its Wellness Program.

GEORGE AND AMAL CLOONEY through their Clooney Foundation for Justice will donate $100,000 to the Young Center for Immigrant Children's Rights.

CLAY WALKER CHARITY GOLF CLASSIC AT PEBBLE BEACH is an event in which friends and supporters of Clay Walker and Band Against MS (BAMS) gather at the world famous Pebble Beach Resorts for three days of golf at the prestigious Pebble Beach Golf Links, Spyglass Hill Golf Course and The Links at Spanish Bay. The tournament's main occasion, the Grand Gala Event and Dinner, will feature a special performance by Clay Walker and his band. During this memorable evening, guests will have the opportunity to meet and mingle with Clay Walker and other celebrity participants, enjoy fine dinner cuisine and cocktails as well as participate in the silent and live auction.

Country-music star Walker was diagnosed with multiple sclerosis - which disrupts the central nervous system - in 1996. He was told he had relapsing-remitting MS, and the prognosis was grim. He was informed he'd be in a wheelchair within four years and dead in eight. He was 26 years old.

The golf classic takes place June 27-July 1, 2018 in Pebble Beach, California.




E-Book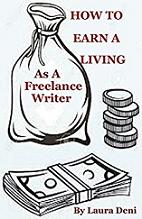 Soft back Book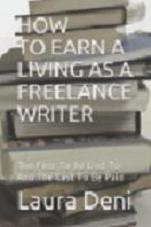 This is not your typical, totally boring textbook.

In the pages of How To Earn A Living As A Freelance Writer (the first to be lied to and the last to be paid) you'll find sex, celebrities, violence, threats, unethical editors, scummy managers and lawyers, treacherous press agents, sex discrimination; as well as a how-to for earning money by writing down words.





GOING, GOING, GONE - CELEBRITY AUCTIONS


AUCTION OF BILLY THE KID AND TV WESTERN STARS RELATED ITEMS

Clayton Moore, The Lone Ranger, with horse Silver. Moore, who was born in Chicago in 1914, had been a circus acrobat, trapeze artist and model before he started appearing in movies in 1937. He died in 1999.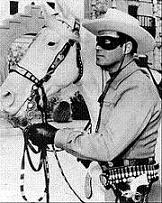 took place for the first time in Santa Fe, New Mexico on Saturday, June 23, 2018. Estimates for the sale total more than $1.4 million.

The auction was part of the 29th annual Cody Old West Auction and Cody Old West Show at the Santa Fe Community Convention Center.

The Cody Old West Show & Auction started in Cody, Wyoming. It was held there for 19 years before moving to Denver and then Fort Worth, Texas.

Items related to the outlaw included the original, hand painted. 22 feet wide and 9 foot tall, tin sign that hung on the front of the famous Lincoln Saloon in Lincoln, N.M., It's seen in several photographs from the late 1800s. The sign hung across the street from the Lincoln County Courthouse, where Billy the Kid shot and killed Sheriff Pat Garrett's deputies while escaping.

Other items in the 290 auction lots of Western fine art, artifacts and collectibles included the silver saddle ridden by Clayton Moore, the Lone Ranger on the horse named Silver in the original 1950s TV series of the same name; glass art from the television show Have Gun – Will Travel; an Edward H. Bohlin watch fob from the film The Horse Whisperer; and various clothing worn by cowboy stars such as Roy Rogers, Gary Cooper and Buck Jones. There were also pottery by award-winning Pueblo artists; and a sculpture by late Santa Fe artist Ernest Badynski.

JERRY LEWIS

Jerry Lewis. Photo by Laura Deni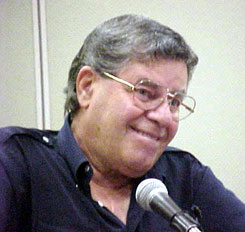 who called Las Vegas home died in August 2017 at age 91. Before his death Lewis had requested that his wife and daughter sell his possessions to the public. An auction took place on Friday, June 22, 2018 at Palace Hollywood in Las Vegas, hammered down by Julien's Auctions.

Several of the items offered were from Lewis' 1995 appearance as Applegate in the Broadway revival of Damn Yankees, such as: a 1995 Theatre World Award presented to Lewis for Outstanding Broadway Debut, a "rehearsal" Tony Award, a brass and wood door plaque that reads "Devapple" that was hung on Lewis' dressing room, Damn Yankees costume pieces, and more.

Some of the items sold:

A 18K yellow gold "Cartier London" oval maxi variation watch: $51,200 which was double it's opening estimate

A 14K yellow gold "Le Coultre" watch gifted by Dean Martin: estimated to sell for $4,000-$8000 sold for $37,500

A 18K yellow gold Patek Phillipe gifted by Sammy Davis Jr.: estimated to bring in $6,000-$8,000 was gaveled down at $35,200

French Legion of Honor Medal awarded by the French Prime Minister: $25,000

A King Silver Sonic trumpet: $12,800

A custom-made tweed burgundy suit worn in The Nutty Professor: which was especited to fetch $2,000, sold for $12,800

A John Rigby shotgun: $10,240

Several sets of Louis Vuitton monogrammed hard case trunks: winning bids ranged from $10,000 to $19,200

A letter from Stan Laurel to Lewis from 1960: with a projected price of $300 - $500 was tapped down for $6,400


SPREADING THE WORD


THE FRAGILE PHALLUS

Banana Split by Kristen Meyer. Photo: Freud Museum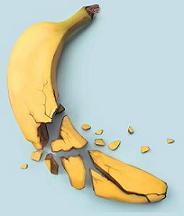 A conference about the precarious nature of masculinity in the modern world. Presented by the Freud Museum in London, the conference takes place July 1, 2018 at the South Hampstead High School in London.

"The latest string of sexual assault and harassment scandals invites critical reflection into the structure of masculinity. While much of the media focus has been on abuses of power, popular responses such as the #MeToo movement have emphasized the everydayness of sexual harassment, shifting the focus to masculinity as such.

"Psychoanalysis has long held that masculinity is not a biological given, nor is it simply the sum total of patriarchal values operating on an individual. Rather, it is characterized by a peculiar, fraught and anxious relation to the psychical emblem of the 'phallus', according to the Freud Museum.

"This conference brings together perspectives from psychoanalysis and beyond to bring out some of these troubling (and troubled) dimensions of the subjective structure popularly known as 'masculinity'".

THE GLASGOW SCHOOL OF ART in Scotland, was gutted by a huge fire on Friday, June 15, 2018. Four years ago parts of the building were destroyed by a smaller blaze. Investigators disclosed that the sprinkler system hadn't been fully repaired following the first fire. That 2014 fire began when flammable gases from a foam canister used in a student project were ignited accidentally.

The building was considered the masterwork of the art nouveau architect and designer Charles Rennie Mackintosh.

More than 120 firefighters and 20 fire engines were called to tackle the blaze, which was reported at about 11:19pm on Friday by a passing police officer. The flames spread to neighboring music venues, the O2 ABC and the Campus nightclub on Sauchiehall Street.

All performances at the 02ABC were cancelled since the venue lost much of its domed roof.

Glasgow City Council leader Susan Aitken told the press that she is hopeful that the building can be salvaged. "It is very early days but the initial assessments are that the facade, what remains of the building, is largely structurally solid."

She added: "The consensus is that if we are able, in partnership with all of the other organizations and with support from the UK and Scottish Government, if we are able to save and restore the Mackintosh Building then that is the road that we would like to go down, but there are many, many issues to be explored before we can give definitive answers on that."

Officials are investigating the cause of the blaze.

MONTREAL JAZZ FESTIVAL ranked as the world's largest jazz festival by Ginness World Records, the festival has been synonymous with a passion for music for over three decades. Every year North America's French-speaking metropolis welcomes global music fans to 10 days of jasscentric celebration.

June 28-July 7, 2018 in Montreal, Canada.

SUMMERFEST with Imagine Dragons, James Taylor, Bonnie Raitt, Dave Matthews Band, The Weeknd, Kesha, Jason Isbell and the 400 Unit, Halsey, Florida Georgia Line, The Flaming Lips and more. June 27-July 8, along the lakefront, Milwaukee, Wisconsin.

THE TORONTO FRINGE FESTIVAL takes place July 1-12, 2018 featuring un-juried plays by unknown or well-known artists, taking place on stages throughout Toronto, Ontario, Canada. Several productions originally mounted at the Fringe have later been remounted for larger audiences, including the Tony Award-winning musical The Drowsy Chaperone.

Thee Fringe Festival features more than 155 indie shows in every genre of theatre. Dance lovers can check out dance productions and families can look forward to FringeKids! shows for even the littlest Fringer.

1776 the glorious movie about the creating and signing of the Declaration of Independence will be shown free of charge July 3, 2018, at the historic State Theatre New Jersey, a 1921 movie palace that has become one of New Jersey's premier venues for live performance. Moviegoers are promised "an unparalleled experience." The State Theatre's state-of-the-art HD digital cinema projection system includes a 46' Stewart film screen, a Barco projector, and digital surround sound. In the 1,850-seat restored theater, audiences can sit downstairs or enjoy the view from up in the balcony, just as in the glory days of Hollywood.

MONDAY, JUNE 25 is National Strawberry Parfait Day and National Catfish Day. June 26 is National Chocolate Pudding Day. June 27 is National Orange Blossom Day and June 28 is National Tapioca Day and Christopher Street Day, so buy some tapioca on Christopher Street. Friday, June 29, is National Almond Buttercrunch Day. June 30 is National Mai Tai Day.






E-Book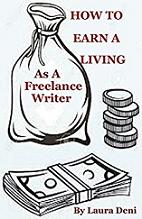 Soft back Book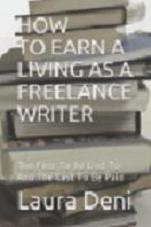 This is not your typical, totally boring textbook.

In the pages of How To Earn A Living As A Freelance Writer (the first to be lied to and the last to be paid) you'll find sex, celebrities, violence, threats, unethical editors, scummy managers and lawyers, treacherous press agents, sex discrimination; as well as a how-to for earning money by writing down words.





OTHER PEOPLE'S MONEY


MEGAN, THE DUCHESS OF SUSSEX'S FATHER Thomas Markle needs to enter into a business relationship with Kensington Palace in which he is paid X # of dollars, pounds, pesos (don't care) in a lump sum and, in turn, signs a rock solid, iron clad agreement to never again speak to anyone or entity about either Meghan, or any member of the royal family, nor answer any questions relating to them - or to even imply an answer.

His latest $10,000 paid foray into the world of publicity was a self serving embarrassment to his daughter and her new family. Meghan is a grown women, well versed in the ways of the world - having spent seven seasons as a star of a TV series - and her marriage to Prince Harry was her second.

Her first marriage was a well planned, four day tropical island celebration, attended by over one hundred. The only member of her family present was - her mother.

His first television interview (hopefully his last) was paid (not all that unusual) and with famed journalist Piers Morgan.

For Thomas Markle to say he informed Prince Harry he'd give permission for him to marry his daughter provided he promised to "never raise his hand" towards her, is melodramatic and insulting. It implies that Harry would batter a wife. It also implies that his divorced, successful in her own right daughter is emotionally immature and makes poor personal choices.

To say he is now devastated that - by not attending the wedding - he is nothing more than a "footnote on one of the greatest moments in history" - has ego written all over it. He didn't say he was sad at only being a footnote at his daughter's wedding - no history - again - he wasn't at her first wedding, either.

He wants to come to London and meet the Queen - telling Piers Morgan: "I've had respect for that woman since I was a child. I think she's one of the most incredible women in the world and I'd love to meet her."

Everyone feels that way about her. She's the most beloved and admired woman in the world.

The fact that Thomas Markle repeated what Prince Harry - in a private phone conversation - may or may not - have told him, is reprehensible and problematic.

By herself, Meghan Markle is an amazing asset to the royal family. She should have had the easiest transition into marrying a role. As a television star, she already knew how to handle both the press and public. She had an impressive track record as a humanitarian. Her own blood relatives made the run up to her wedding a nightmare and her own father is continuing to act up.

Thomas Markle isn't some illiterate boob raised under a rock. The Emmy Award winner spent his entire career working in show business. He knows how the game is played and how to both get press and avoid coverage. He knows managers, security, press agents and assorted ilk.

If his motives were so altruistic, why didn't he run his appearance past Kensington? Or, his daughter?

Oh, yes, this is the same guy who staged a fake photo shoot for money. On the flip side it's Meghan's mother who has also been inundated and hounded by the press, yet managed to remain above it all and proper.

Kensington needs to put a cork in Thomas Markle's mouth.

ALABAMA JAZZ HALL OF FAME has been awarded $60,000 from the Alabama State Council on the Arts to support the renovation of the historic Carver Theatre.

Since 1993, the Alabama Jazz Hall of Fame has steered the strategic vision of the Carver Theatre, operating the facility as a non-profit performing arts center with an emphasis on jazz education.

The Alabama State Council on the Arts and Cultural Facilities grants serve "to enhance spaces for arts creation and presentation" and are awarded to organizations demonstrating enthusiastic community support.



E-Book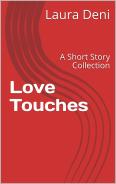 Soft back Book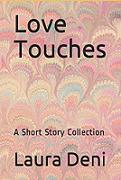 CURTAIN DOWN


ESCAPE TO MARGARITAVILLE the Broadway musical featuring songs by Jimmy Buffet will pack up the margarita glasses and close the party at the beach officially known as the Marquis Theatre, on July 1. At the time of closing, the musical will have played 29 previews and 124 regular performances.



DAVID GORDON named as new president of the Outer Critics Circle, the organization of writers and commentators covering New York theatre for out-of-town newspapers, national publications and other media beyond Broadway.

Former OCC President Simon Saltzman, who has well served the organization as president for 20 years, requested to step down from the office. Instead, he will continue his longtime association with the OCC in the position of Vice President. Both positions were voted by the OCC Executive Committee and will take effect immediately with the start of the 2018-2019 theatre season.

Gordon received his Bachelor of Arts with high honors distinction in journalism from Hofstra University and his master's degree in theater history and criticism from Brooklyn College.

Celebrating its 68th season of bestowing awards of excellence in the field of theater, the Outer Critics Circle is an association with members affiliated with more than ninety newspapers, magazines, radio and television stations, internet, and theater publications in America and abroad.



THE BAND'S VISIT welcomes Sasson Gabay to the cast as Tewfig, the role in played in the 2007 film. He'll join the Broadwat cast at the Ethel Barrymore Theatre on June 26 succeeding Tony Shalhoub, who won a Tony Award for his performance as Tewfiq. Shalhoub, who also won an Emmy for Monk, is starring in the Amazon series The Marvelous Mrs. Maisel.

THE CLOSET by Douglas Carter Beane, inspired by Academy Award nominee Francis Veber's play Le Placard.

Directed by Mark Brokaw.

Tony Award winner and Golden Globe and Emmy nominee Matthew Broderick stars. Also starring Tony nominee Jessica Hecht, Tony nominee Brooke Ashmanskas and featuring Brenda Mishima.

Martin O'Reilly (Broderick) is stuck in Scranton in a dead-end job, his marriage is over, and his son won't return his calls. His only friend is his eternally optimistic co-worker (Tony nominee Jessica Hecht), who can't bake enough muffins to stave off her romantic longings. When a stranger (Tony nominee Brooks Ashmanskas) sashays into their world, he drags Martin - and everyone around him - out of their respective closets. This contemporary satire breaks the chains of political correctness and celebrates the possibility of finding authenticity and love (and show tunes) in unexpected places.

A world premiere comedy with performances June 26 - July 14 on the main stage of the Williamstown Theatre Festival in Williamstown, MA.

THE CHALK GARDEN by Enid Bagnold.

Directed by Susan Angelo.

A mystery of hidden pasts, lost loves and false identities in a world where living things cannot grow. Members of the Geer family star in a revival of The Chalk Garden, a unique comedy that blends witty humor with insightful truths in this captivating psychological chamber piece.

Starring Carmen Flood, Ellen Geer, Willow Geer, William Dennis Hunt, Melora Marshall and Michael Nehring.

Inspired by Bagnold's own garden at North End House near Brighton, Sussex, The Chalk Garden is set in a faded manor house by the sea. Dyed-in-the-wool British dowager Mrs. St. Maugham (Ellen Geer) is an eccentric with two obsessions: caring for her troubled teenage granddaughter, Laurel (Carmen Flood), and growing a traditional English garden in the harsh chalk soil of the surrounding grounds. The mysterious Miss Madrigal (Melora Marshall), with her keen knowledge of gardening, is hastily hired as a governess despite her lack of references - to the consternation of household valet Maitland (Michael Nehring). Then, Laurel's remarried mother, Olivia (Willow Geer) arrives to claim back her daughter. But it's not until an elderly judge (William Dennis Hunt) is invited for lunch that a dark secret is revealed.

The creative team includes set designer Rich Rose, lighting designer Zach Moore, sound designer Israel Heller, costume designer Jordan Marc Diamond and prop master Sydney Russell. The production stage manager is Elna Kordijan.

Presented by Will Geer's Theatricum Botanicum June 30 - September 30 at Will Geer's Theatricum Botanicum in Topanga CA.

The outdoor amphitheater is terraced into the hillside, so audience members are advised to dress casually (warmly for evenings) and bring cushions for bench seating. Patrons are welcome to arrive early and picnic before a performance.

SINGIN' IN THE RAIN based on the famous 1952 movie with Gene Kelly, Debbie Reynolds and Donald O'Connor. Directed by Marc Bruni.

Cheographed by Rommy Sandhu.

Music Director Ben Whiteley.

A timeless Muny favorite, Singin' in the Rain has all the makings of a Tinseltown tabloid headline - the starlet, the leading man, a love affair for the ages and the unexpected transition from the silent film era to "talkies."

Known for its unforgettable hit-parade of Hollywood standards, splashy production numbers, hilarious situations and snappy dialogue, Singin' in the Rain is a celebration of song and dance and a love story all rolled into one.

Starring Corbin Bleu (Don Lockwood). Berklea Going (Kathy Selden). Jeffrey Schecter (Cosmo Brown). Megan Sikora (Lina Lamont). Jeff McCarthy (R.F. Simpson). George Merrick (Roscoe Dexter).

The creatives are: Paul Tate dePoo III (Scenic Design). Tristan Raines (Costume Design), Nathan W. Scheuer (Lighting Design). John Shivers (Sound Design). David Patridge (Sound Design). Greg Emetaz (Video Design). Leah J. Loukas (Wig Design). Matthew Lacey (Production Stage Manager).

The first Muny production since 2011 is stage June 27 - July 3 at The Muny in St. Louis, Missouri.

THE SOUND INSIDE by Adam Rapp directed by David Cromer.

Emmy, Golden Globe, and Tony Award winner Mary-Louise Parker stars along with Will Hochman,

Bella Baird (Parker) is an accomplished professor at an Ivy League university who prizes her solitude. But when she faces a challenge she cannot tackle alone, she allies herself with a brilliant and mysterious student. Intensely intimate and deeply moving, this haunting play probes the question of what one person can do for another.

A world premiere drama June 27 - July 8 on the Nikos Stage at the Williamstown Theatre Festival in Williamstown, MA.

SEVEN BRIDES FOR SEVEN BROTHERS based on the classic film, Seven Brides for Seven Brother with music by Saul Chaplin and Gene de Paul, lyrics by Johnny Mercer.

Directed by Glenn Casale.

Choreography by: Patti Colombo. Original choreography by Michael Kidd.

Music Director is Dennis Castellano.

The men in question are Adam and his six unruly brothers, who think they know what a woman's place is and how to keep her there. It takes Milly, Adam's spirited new wife, and six other savvy women to show them who's the boss.

The cast includes: Paige Faure appears as Millie. Edward Watts as Adam, the eldest brother.

Ashley Arcement is cast as Ruth. Keely Beirne plays Sarah. Appearing as Ephraim is Joshua Michael Burrage. KC Fredericks as Gideon. Playing the role of Alice is Rose Iannaccone. Graham Keen will play Caleb. Elyse Niederee is cast as Martha. Jamie Pfaff plays Liza. Eric Sciotto appears as Frank. Playing Dorcas is Olivia Rene Sharber while Brian Steven Shaw plays Daniel. Eric Stretch is Benjamin.

June 26 – July 1 Broadway At Music Circus in Sacramento, California.

KING IN CONCERT The Musical by Martin Smith.

2018 marks 50 years since the assassination of Martin Luther King Jr and 30 years since the first performance of the late Martin Smith's acclaimed musical King. Hackney Empire, in co-production with London Musical Theatre Orchestra, presents a special concert version for two performances only with permission of Nick Fiveash.

Saturday June, 30 and Sunday, July 1, 2018 at Hackney Empire in London.


WHO'S WHERE




CHITA RIVERA will perform her acclaimed solo concert event on Monday, June 25 at 2 pm and 7:30 pm, as part of the Kathryn W. Stein Memorial Concert at the 92Y in New York City. The two-time Tony Award winner will recreate signature moments from her legendary career including numbers from West Side Story; Sweet Charity; Chicago; Kiss of the Spider Woman; Bye, Bye, Birdie, The Rink and The Visit. Accompanied by her long-time trio, Rivera will perform songs by Bernstein, Sondheim, Kander & Ebb and others.

GWEN STEFANI opens her Just a Girl residency at the Zappos Theater at Planet Hollywood Resort & Casino in Las Vegas on June 27.

CELINE DION takes a break from performing Las Vegas to begin a seven-city tour across the Asia-Pacific region kicking off June 26 in Tokyo. Other stops this week include The Venetian Macao's Cotai Arena in Macao June 29-30.

U2 open a two night stand at Madison Square Garden in New York City on Monday, June 25. Friday their tour stops at he Prudential Center in Newark, NJ. Next Sunday, July 1, they return to Madison Square Garden in New York City.

GUNS N' ROSES in the spotlight Tuesday, June 26, in Bordeaux, France at the Matmut Atlantique. Friday's gig is at the Download Festival, Camino de Perales in Madrid, Spain. Next Sunday, July 1 the tour stops in Barcelona, Spain at the Estadio Olympico.

FLORIDA GEORGIA LINE performs on Saturday, June 30, 2018 at the American Family Insurance Amphitheater as part of Summerfest in Milwaukee, Wisconsin.

BILLY JOEL stars June 30, 2018 in Hamburg, Germany at Hamburg Volksparkstadion.

ED SHEERAN opens a two nighter on June 28 at the Amsterdam Arena in Amsterdam the Netherlands. On July 1 he can be found at Festivalpark in Werchter, Belgium.

REBA McENTIRE stars at Wolf Trap in Vienna, Virginia on Sunday, July 1, 2018.


FINAL OVATION


DAVID BIANCO Grammy awarding winning engineer died June 21, 2018 after suffering a stroke. He was 64.

In an interview with Tape Op, Bianco explained how he got his start at Los Angeles' Record Plant studios in the '70s after landing a job as a janitor there. He went on to recall how Bob Dylan had wanted a one-mic recording setup for 2009's Together Through Life, and how he'd made it appear that there was only one mic in the studio while having hidden many more in select locations.

It was Bianco who was credited with saving famed recording studio - then known as Mama Jo's in Los Angeles, (now known as Dave's Room as in David Bianco) which was originally built in 1970, a time when recording studios were invested with beautifully balanced acoustics and serious aesthetics. Endowed with massive oak beams and copious velvet wall coverings, when the original owners moved on, it was abandoned for a number of years until November of 2006, when David Bianco rediscovered this lovely room. Bianco and his friends put together a crew and immediately started the renovation.

While adding some modern touches in amenities and recording gear, Bianco was determined to preserve the original studio's aesthetic features and acoustics, to get the best of the old and the new. The studio reopened in January of 2007, "Dave's efforts have been rewarded with the projects of recording artists such as Bob Dylan, Rufus Wainright, Bettye LaVette Mark Lanegan, Tift Merritt, Big Head Todd, TSOL and Blues Traveler. It has also been the place for soundtrack recording and mixing on a variety of films, including both Hangover films, Win Win, The Runaways, Bruno, Jonah Hex and Janie Jones,.

Neil Portnow President/CEO of the Recording Academy issued the following statement: "Grammy winner David Bianco was a remarkable engineer, mixer, and producer and a prominent member of our music community. Highly respected in his field, Bianco contributed his expertise to many distinguished artists' recordings, including Bob Dylan's Together Through Life, Mick Jagger's Wandering Spirit, and Ozzy Osbourne's Ozzmosis, among others. His work on Tom Petty's Wildflowers earned him a Grammy Award in the Best Engineered Album-Non-Classical category at the 38th Grammy Awards. Bianco will be deeply missed but remembered for crafting brilliant records for a diverse range of artists. Our thoughts are with his family, friends, and colleagues during this difficult time."

KOKO THE GORILLA whose knowledge of sign language made her a media darling died June 20, 2018. She was 46.

The announcement of her death was made by The Gorilla Foundation.

"Koko touched the lives of millions as an ambassador for all gorillas and an icon for inter-species communication and empathy," the foundation said in a statement. "She was beloved and will be deeply missed."

Born July 4, 2071 at the San Francisco Zoo, the beloved Koko could reportedly communicate with humans by using 1,000 words of sign language and understand 2,000 spoken words. That was considered groundbreaking in the way humans and animals communicated.

Her celebrity friends included the late Robin Williams, Betty White and Mr. Rogers.

VINNIE PAUL co-founder and former drummer of heavy metal band Pantera, died in Las Vegas on June 22, 2018. He was 54.

The band Pantera was nominated for Grammys in 1995 and 2001.

The family has asked for privacy.













Next Column: July 1, 2018
Copyright: June 24, 2018 All Rights Reserved. Reviews, Interviews, Commentary, Photographs or Graphics from any Broadway To Vegas (TM) columns may not be published, broadcast, rewritten, utilized as leads, or used in any manner without permission, compensation and/or credit.
Link to Main Page
---
Laura Deni



For the snail mail address, please E-mail your request.
CLICK HERE FOR COMMENT SECTION