! >
Broadway To Vegas
  
 SHOW REVIEWS CELEBRITY INTERVIEWS GOSSIP NEWS

| | |
| --- | --- |
| | |
IVORYTON PLAYHOUSE DIRECTOR JACQUELINE HUBBARD BREAKS NECK - - ELLEN GEER TAKES THEATRICUM BOTANICUM SOLAR - - LONDON LITERATURE FESTIVAL - - FAITH PRINCE AND MICHAEL BALL STAR IN KISMET - - SEA OF FOOLS GALA PREMIERE BENEFIT FOR PURPLE ROSE THEATRE - - JERRY ORBACH AND JULIE HARRIS HONORED - - HINTON BATTLE THEATRE LAB - - TONY DANZA INTO VEGAS PRODUCERS - - DONATE . . . Scroll Down


THEATRICUM BOTANICUM - SHAKESPEARE POWERED BY SOLAR
Ellen Geer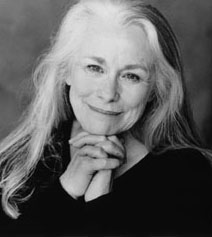 Theatricum Botanicum, named for the English botanist John Parkinson's herbal Theatrum, presents Shakespeare plays and other classics outdoors in the Topanga Canyon on weekends throughout the summer. Their self-proclaimed belief is "that theatre, music and art in general are as necessary to the living of a full life as food and shelter." Ellen Geer, daughter of the late founder, Will Geer, the blacklisted actor who became beloved as Grandpa Walton on The Waltons, spoke with Broadway To Vegas about her unique theater and the quest to go green.

"We are now going towards putting solar up on top of our hill to do the lighting. This will take a couple of years. It can be very exciting, because if there is any extra electricity we can give it to our small community," she said.

All solar collects sun which builds up electrical credits. When electricity is used the power comes from solar. Any extra wattage actually causes an electric meter to run backwards, giving electricity back into the community and receiving credit on an electric bill. Thus, most solar pays for itself within 10 years.

"That is what the Geer family is trying to do - set it up - so it can be a true gift to the community. We are pushing for that. That is a big project," exclaimed the lady who has devoted over half of her life to Theatricum Botanicum.

"Behind the theatre we have about nine acres. It's all hillside. The sun hits it, hot heavy and beautiful. That's where we would put it. It won't be an eye soar to anybody. We are trying to arrange for solar now because of the change in the climate."

While solar isn't efficient for everything, the United States Department of Energy indicates the amount of solar energy that hits the surface of the earth every +/- hour is greater than the total amount of energy that the entire human population requires in a year. Another perspective is that roughly 100 square miles of solar panels placed in the southwestern U.S. could power the country.



Melora Marshall as Ariel and Ellen Geer as Prospero in The Tempest. Photo by Miriam Geer.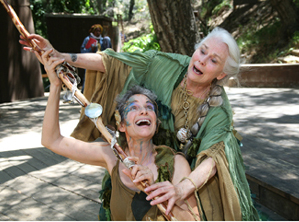 "We also have a unique situation here, which my father taught me about. We have underground springs which come right down from the Sierra. So, we can get a well for all of our gardening because half of Theatricum Botanicum is botanical. It's not well water for drinking but for irrigation. Those are huge projects which are part of our third phase. It's very exciting."

Theatricum Botanicum will become one of the first green theatres in the nation.

"There is one called The Electric Lodge in Venice, I think they've gone on solar, but they don't have well water."

The Electric Lodge was conceived and created by Dr. Joel Shapiro, a performer and physician. His desire to encourage the goal of a sustainable Earthly environment, led him to convert the Lodge to a solar powered venue.

Because of well water Ellen can totally convert Theatricum Botanicum.

"That water is on our land and we can pump it. My brother lives way up on top of the mountain. We are also starting to experiment with misters," she said referring to a system in which the mist put out by nozzles is almost like smoke, so fine that the spray hardly reaches the ground - cooling rather than wetting. "Those will go on during the really, really hot days at the three and four o'clock matinees. If we get that well water it will all be connected, so that is our large picture."

Located in a picturesque canyon it's a venue where the actors can find nature as the co-star.

"We had one incident after Desdemona dies and a bee came and stung her. It was hysterical. She had to hold herself still and get through it, which she did. We put some ice on it and she was fine."

"Or, we'll have kids out here and a lizard will cross their path and they've never seen a lizard. They scream and carry on, but the show goes on."

"One time when we were doing the last act from Our Town she was expressing herself and it's so beautiful. An owl swooped down center stage and just stopped. It looked left, looked right, It was incredible."

"One time wedding doves got released from somebody who had them up in Topanga and they decided to cluster and live at our theatre. They slowly got eaten by hawks, but in a play we were doing, they flew down and landed next to the actor. Another one of those funny moments. Nature, theatre - it all goes together."

"Do you cancel because there is rain? During the Merry Wives of Windsor, it started to rain. There was a house, not a huge house, but a house " she said referring to the audience. "Most of them had umbrellas. We didn't. But they had umbrellas, so we continued. We were soaking wet. by the end, but they had umbrellas and they were fine."

"The outdoors keeps you real," Ellen declared.

"The kids adore it. They learn how to focus is a whole different way, because there are a lot of distractions in outdoor theatre. Birds flying by or a swarm of bees. Or maybe a coyote in the back, You never know what is going to happen with the wildlife here, It becomes part of it and people are excited by it."

The outdoor venue boasts natural amplification, she said.

"No, mikes. We will mike when we have a musical concert, because musicians today are convinced that the poor darlings can't play unless they have amplification.

"But, for the human voice - no, no mikes. It's beautiful amphitheatre," said Geer who was so concerned about traffic noise that she went to Greece to check out how they did it back when. Actually a whisper on stage can be heard at the top row. "There is a highway pretty close to us," Ellen continued. "And, then you have the occasional airplane and at night the crickets. The crickets get very loud here."

"Part of the whole thing of working here is having actors who have voices that can rise over the problem. Heck, they used to," she said of actors who needed to project to the back row.



Ellen Geer pictured in the Will Geer Botanicum. Photo by Lisa Adams.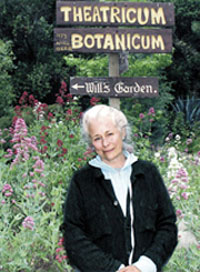 The Botanicum portion of Theatricum Botanicum includes a Shakespeare Garden which is a themed garden that cultivates plants mentioned in the works of William Shakespeare. The best known reference in Shakespeare of plants used for symbolic purposes, aside from passing mention, as in Romeo and Juliet - "What's in a name? That which we call a rose by any other name would smell as sweet." - is Ophelia's speech from Hamlet in which she mentions rosemary, pansies, fennel, columbines, rue, daisy and violets.

Shakespeare also uses plants for historic symbolism, such as the plucking of red and white roses in Henry VI, Part 1 to foreshadow the dynastic struggle known as the War of the Roses that would end the king's reign. All the plants Shakespeare named in his plays are mentioned in classical medical texts or medieval herbal manuals.

Will Geer wrote a book about each of the plants with illustrations by Ellen. They completed the tome at a time when people showed little interest in conservation and protecting the earth. With renewed interest in becoming a green society, Ellen is considering having the interesting book available in the Theatricum Botanicum's gift shop.

Will Geer attended the University of Chicago where he majored in plant and animal husbandry and also held a Masters Degree from Columbia University. It was while he was at college that he became interested in drama, when he participated in several student productions.



Will Geer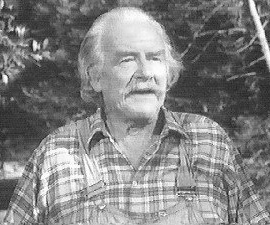 He met Herta Ware when they appeared on Broadway in Let Freedom Ring. They had three children Ellen is their only daughter. By another marriage Ware also had a daughter, actress Melora Marshall who is extremely active at Theatricum Botanicum.

Geer was caught up in the post World War Two McCarthy frenzy involving the search for communists within, among others, the entertainment industry. Called to testify before a congressional committee, Will refused to cooperate, thinking the House Committee on Un-American Affairs was an intrusion into personal liberties guaranteed by the Constitution. He, himself, was "blacklisted" and deemed a "questionable" American.

"Our lives were destroyed, emphasized Ellen. "My father got jobs from his friends working at their gardener, moving their lawns." He also cultivated a large garden and, unable to find work in Hollywood, Will and his family earned a living by selling vegetables, fruits and herbs.

Herta Ware, Will's ex-wife who passed away in 2005. She remained his life-long friend penning Fantastic Journey - My Life with Will Geer. In that tome she describes what it was like to be blacklisted. "First, you must realize that you'll never know what hit you...The money that poured into his pocket from your labor is spent or stashed away. You are now expendable. Heartless - yes, and the net is so strong you cannot penetrate it - ever. It is catastrophic."

For anyone in show business a blacklisting involves more than being unemployable. Also destroyed are any feelings of self-worth.

For the few who manage to redirect themselves and an Ware wrote - "have the strength and luck, you may push through in spite of all -" there is the added insult of those who committed the wrongs trying to justify their own actions - in some cases malicious and premeditated and with others getting caught up in what amounts to mob violence. Those who want to back down don't, because they are concerned with saving their own face. Insulting trite bromides are tossed at the victim such as - We hope it makes you feel good to know that we won't do this again. We didn't mean to totally destroy your life, so you should find comfort that we won't do it to anybody else. Or, we're being extra nice to others to make up being mean to you. That doesn't help the wronged person at all.

"Actors have to act, you know, otherwise we dry up and blow away. Pop started a theatre for blacklisted artists in Topanga Canyon in 1951. We went from a posh Santa Monica home with Pop co-starring in films with stars like Jimmy Stewart, Donald O'Connor etc., to no work and escaping to an inexpensive home in the mountains where Pop could make his living gardening and gathering with other blacklisted actors," said Ellen who plans a museum about the blacklisted era.

The acting haven that developed for blacklisted actors was the Will Geer Theatricum Botanicum.

The actors would put a sign along the road when a play was ready and invite the audience in. Geer was able to combine his love of plants and acting. An amphitheater was formed in the gardens with the purpose of bringing great plays, particularly Shakespeare's plays, to everyday people, who might not normally be able to see such works in a theatre.

Workshops would be held there for young actors and Will would provide coaching and counsel. These would not be sessions just about the theater. Shakespeare would be read and discussions held on philosophy and psychology. On Sundays, under the eucalyptus and oak tress, there would be folk singing sessions.

Will's ashes are buried in a corner of the garden. After his death, on April 22, 1978, his family continued the theatre and today it flourishes under the watchful care of Ellen Geer.

It has grown from a workshop to a professional repertory summer theatre producing four plays a season, an Academy of the Classics which houses year-round educational programs for children and adults at the theatre and in the Los Angeles Unified School District and a series of concerts for children of all ages called Kid's Koncerts.

Today the highly acclaimed and vigorous performances continue to engage audiences in a personal and intimate way. The Theatricum's professional company offers a summer season of classics and socially relevant new plays in their recently refurbished 299 seat outdoor amphitheater created and operated by actors - one of the few mid-size union houses in the Los Angeles area.

Opening June 30 is Noel Coward's classic comedy of the occult, Blithe Spirit. Heidi Helen Davis directs the cast which features; Mark Bramhall, Abby Craden, Ellen Geer, Tim Halligan; Daniele O'Loughlin, Melora Marshall and Crystal Sershen.

Coward's urbane comic soufflé is set in the country home of Charles Condomine (Mark Bramhall), a remarried widower. A casual, witty evening among friends is transformed by a séance when Madame Arcarti (Ellen Geer) summons the silvery ghost of Charles' temperamental first wife, Elvira (Abby Craden). To Charles' annoyance, Elvira delights in wreaking havoc and hilarity among the living. Worse still, his present wife, Ruth (Melora Marshall) cannot see or hear her.

The world premiere of Blithe Spirit took place in war-shattered London on July 2, 1941, and attained such phenomenal popularity that it ran for 1,997 performances (nearly five years, the longest run of a nonmusical play in London stage history at that time), while three other companies toured England with the play. Noel Coward himself originated the role of Charles Condomine. Coward adapted the play to be filmed in 1954, and the film featured many of the original stage actors, including Margaret Rutherford.

The 1941 debut of Blithe Spirit provoked a small outcry in Britain; some were troubled by the idea of poking fun at death at the height of World War II. Those complaints were quickly forgotten, however, as the play went on to break and hold all British box office records for the next 30 years. In his autobiography Coward claimed he wrote Blithe Spirit in just five days while on vacation in the south of Wales, after his London apartment and office were destroyed in the Blitz.

Also on this season's roster; Shakespeare's The Tempest and A Midsummers Night's Dream, and Dracula by Bram Stoker.

By special arrangement with China's Henan Province Government, on Thursday, July 19, the only performance in Los Angeles of 21 Chinese performers will present four distinct traditional programs representing the best of China's art forms. An special evening showcasing Kung Fu with the Shaolin Monks, Tai Chi, Peking Opera and a Ensemble of Traditional Musical Instruments.


SHOW MUST GO ON FOR DIRECTOR WHO WAS ALMOST PARALYZED
Jacqueline Hubbard's neck now adorned with a neck brace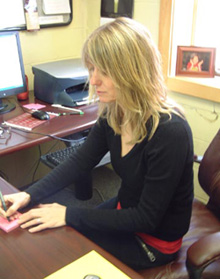 Jacqueline Hubbard is a dynamo who serves as the executive/artistic director of The Ivoryton Playhouse. ( See Broadway To Vegas column of June 10, 2007. ) The good looking blonde has a new fashion accessory - a neck brace. There are also additional meetings on her already crowded schedule - follow up visits to her surgeon.

"Unfortunately, I broke my neck bouncing on a Bouncy Castle at a children's birthday party the day after our interview," she related about the inflatable play units for children's parties and other events. "I am just out of hospital and slowly getting back on my feet again," Hubbard told Broadway To Vegas.

She came within one millimeter of being paralyzed, reported her co-workers. Fortunately the AMT first on the scene were excellent and their expert care in transporting her proved crucial. Hubbard was transported to a clinic and then to a medical facility where she underwent neck surgery.

An injury that would have kept many side lined for weeks, amounted to almost drive-by surgery for Hubbard, who displayed her show-must-go-on-attitude and immediately headed back to The Ivoryton Playhouse - first for two hours and then pushing herself to log more time. The determined lady is directing Brighton Beach Memoirs which opens July 11.

Credit also needs to be given to the hard working volunteers at Ivoryton who have kept everything at the Playhouse up to speed. On June 14 at it was announced that The Ivoryton Playhouse won the Connecticut Critics Circle Award for Best Ensemble.

Broadway To Vegas wishes Jacqui Hubbard a speedy recovery and as discussed with her staff - there has to be some humor here someplace -- like shouldn't there be an age limit for adults who think they need to go bouncing around at a kid's birthday party? Or, a farce - director breaks neck, runs theatre from an orthopedic hospital bed.



Broadway To Vegas is supported through advertising and donations. Priority consideration is given to interview suggestions, news, press releases, etc from paid supporters. However, no paid supporters control, alter, edit, or in any way manipulate the content of this site. Your donation is appreciated. We accept PAYPAL. Thank you for your interest.


SPREADING THE WORD


LONDON LITERATURE FESTIVAL a two-week event which extends to all corners of Southbank Centre with readings, performance, debates and free events, in all indoor and outdoor spaces.

Highlights include live literature readings and performance with Pat Barker, John Hegley, Linton Kwesi Johnson, Barbara Kingsolver, Roger McGough, Brian Patten and Sophie Woolley.

Lauren Child, Jacqueline Wilson and the new Children's Laureate Michael Rosen are just some of the top authors in events for children.

The festival will celebrate the centenary of the birth of WH Auden with poets Simon Armitage, James Fenton and Jo Shapcott, actor Kwame Kwei-Armah, tenor John Mark Ainsley and pianist Roger Vignoles. This unique tribute includes poems, film, rare photos and songs by Benjamin Britten.

Nobel Laureate Wole Soyinka delivers the inaugural Southbank Centre Lecture on the theme of civilization.

Metropolitan Lines celebrates writing inspired by London in a series of events with Iain Sinclair, Blake Morrison, Janet Davey, Kate Grenville and others.

Saying the Unsayable explores issues around freedom of expression and the boundaries of offence with Mark Thomas, Armando Iannucci, Xiaolu Guo, AM Homes, Neal Ascherson, Hari Kunzru and political cartoonist Martin Rowson, in a series of events in association with Index on Censorship.

African literature is celebrated with Helon Habila, Helen Oyeyemi, Biyi Bandele and future stars of African writing in the Caine Prize Readings 2007.

Southbank Centre riverside book market expands for each weekend of the festival with surprise author events. Being unveiled is Martin Rowson's giant cartoon and release 1,000 Penguin books about London or by London writers, in the UK's largest ever book crossing.

The two week festival opens June 29 at the Southbank Centre in London.

JESSYE NORMAN will join actress and playwright Anna Deavere Smith at the Aspen Music Festival in conversation on stage - a collaborative event with the Aspen Institute. Thursday, June 28, Aspen, Colorado.

A CHAT WITH CHARLES STROUSE in conjunction with the York Theatre's Summer Mufti concert series, theatre authority John Kenrick is offering a series of free Tuesday evening talks. On Tuesday, June 26 he'll interview the composer of It's a Bird…It's a Plane…It's Superman and I and Albert, reminiscing about these rarely seen shows and looking back on a theatrical career that includes the Tony Award winning hits Bye Bye Birdie, Applause and Annie. York Theatre Company in Saint Peter's Theatre, NYC.

HINTON BATTLE THEATRE LAB Diverse Voice Playwriting Contest takes place July 2 and 9th at Off-Broadway's 45th Street Theatre.

One of New York's most unique opportunities for new and emerging playwrights. The third annual contest of readings will showcase a 45 minute version of the four selected plays to a selected panel of veteran New York Theatre professionals including: producer William Franzblau (Say Goodnight Gracie,) acclaimed playwright Jerome Hairston and Disney Creative Entertainment director Shelby Jiggetts Tivony. The winner will be announced in September and will be awarded a $1,000 prize.

This year's selected entries will be read as per the following schedule: on July 2nd The Boiling House written by Peter Snoad chronicles Mama Aida, an owner of a guesthouse on a small Caribbean island. The arrival of a famous rapper and an impending hurricane force her to confront the spirits of her slave ancestors who dwell in the Boiling House.

Live Girls by Michael Stockman focuses on Zeke, a sociology graduate student studying peep shows falls in love with Candy, a veteran peep show worker diagnosed with metastasis breast cancer. In a last ditch effort to add meaning to her life, Candy takes an unusually nurturing approach to her last customer, helping Zeke acknowledge his traumatic sexual past.

Continuing on July 9, Sand Creek Casino by Stuart Boyce banks on Darrel Iron Horse's plans to build a casino on his reservation are thwarted when he discovers an old unmarked grave of a soldier. He uses his grandfather's shamanic powers to enter a dream world and must convince this soldier, who participated in the Sand Creek massacre that killed his ancestors, to allow his grave to be moved.

The Red Train written by Ben V. Marshall explores two gay African-American artists, one a young, idealistic musician, the other a jaded, famous writer; encounter each other at a Parisian Café. Their ensuing volatile relationship changes their lives while exploring the issues of identity, generational and cultural differences, and sexuality.

Tickets to the readings are free.


SWEET CHARITY


SEA OF FOOLS GALA PREMIERE BENEFIT FOR PURPLE ROSE THEATRE Hosted by Dawn & Jeff Williams, with Guest of Honor playwright Matt Letscher. The Gala feature hors d'oeuvres at the theatre and a full-course dinner at The Common Grill following the performance of Letcher's Sea of Fools. Friday, June 29. The Purple Rose Theatre is located in Chelsea, Michigan.



Two stars have been honored by the naming of a theatre and a stage in their honor.

Jerry Orbach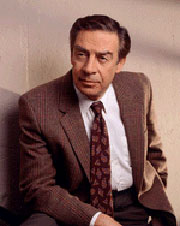 On June 21 in New York City, the Snapple Theater Center named one of their two theatres in honor of the late Jerry Orbach and the Wellfleet Harbor Theatre in Mass staged a three day celebration, June 21-23, in honor of naming their stage after Julie Harris.

Fittingly, the new Jerry Orbach Theatre is where the revival The Fantasticks is running. Orbach, who passed away Dec. 28, 2004, at age 69, played El Gall in the original 1960 production.

Catherine Russell, the Center's General Manager, said in a statement; "The Snapple name and theatre space are terrifically popular and we wanted to complement that with something really connected to New York theatre history."

Russell and associate director Charles Geyer met with Orbach's widow, Elaine Cancilla-Orbach, and outlined their idea for renaming the theatre in her late husband's honor. Cancilla-Orbach then called Law & Order producer Dick Wolf.

"Dick was marvelous," said Cancilla-Orbach in her statement. "I told him what we were trying to do, and he said, 'Of course, Elaine – anything you want.' That's the kind of deep, mutual admiration Dick and Jerry had for each other." "It was perfect," added Geyer. "Everyone knows Jerry Orbach as Lennie Briscoe from 'Law & Order.' But he was also one of the most important and versatile theater actors ever."

Many consider Orbach to have been the greatest song-and-dance man to ever appear on Broadway.

The lobby of the Jerry Orbach Theatre will feature a gallery of Orbach photos, and monitors will also be installed outside the venue with footage of the late star. The theatre will also offer benefits for the New York Eye Bank and the Detectives' Endowment Association as well as a theatre management internship and master classes.

Julie Harris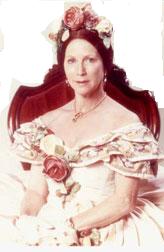 Some of the classes will be taught by Orbach's widow, who is a veteran of such Broadway productions as Sweet Charity and Chicago. In fact, Cancilla-Orbach first met her late husband when she was a standby for the role of Velma Kelly in the original production of Chicago; Orbach created the role of Billy Flynn.

The June 21 dedication of the theatre — and the adjacent Elaine Cancilla-Orbach Rehearsal Studio featured Tony winner Karen Ziemba. Sam Waterston also spoke.

The Wellfleet Harbor Actors Theater, located in Wellfleet, MA has named their state-of-the-art 213-seat stage in honor of the five-time Tony award winning actress Julie Harris. Harris, 81, lives in nearby Chatham and is the theater's longtime honorary board chairwoman. The new stage has a seven-cable system for "flying" sets and a 33-foot-wide proscenium, with 20 feet of wing space.

"I am honored and thrilled to have WHAT name its new stage for me," Harris said in a statement. "I have long admired WHAT's spirit of adventure. As a member of the audience, I have been transported intellectually and passionately. As an actor on its stage, I have been challenged to respect the amazing audiences this theater draws."



KISMET

Faith Prince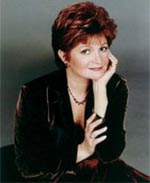 Britain's leading musical star Michael Ball, the stunning tenor Alfie Boe, Tony Award-winner Faith Prince making her West End debut, and the celebrated British soprano Sarah Tynan lead a huge company of over 125 artists in ENO's lavish new production of the legendary, romantic Broadway musical.

With music and lyrics by Robert Wright and George Forrest, from the themes of Alexander Borodin, and an original book by Charles Lederer and Luther Davies adapted from the 1911 stage play by Edward Knoblock,

Michael Ball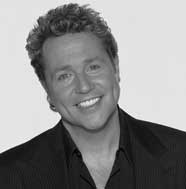 this new version of Kismet features revisions and additional material by Kit Hesketh-Harvey and Luther Davies and is directed by Gary Griffin and designed by Ultz.

The conductors are Richard Hickox and Simon Lee. With a cast and orchestra of over 130 artists, Kismet stars Michael Ball (Hajj), Faith Prince (Lalume), Donald Maxwell (Imam), Sarah Tynan (Marsinah), Alfie Boe (The Caliph), Julian Curry (Jawan), Graeme Danby (Wazir) and Rodney Clark (Chief of Police).

Backstage drama at Kismet almost derailed the production. An official statement from ENO and Venezuelan choreographer Javier de Frutos - who this year won an Olivier for his choreography for the London revival of Cabaret and until this week-end was choreographer for Kismet — said, "By mutual agreement Javier de Frutos has withdrawn from English National Opera's production of Kismet as a result of creative differences".

It was also been agreed that De Frutos' name and biography would be removed from the production's program. Nikki Woollaston came on board to finish preparations for the dance sequences and will be credited with Musical Staging.

A beguiling musical fable of love, bravery & freedom, Kismet (fate) evokes the mysteries of the Orient and follows the remarkable series of events that transform the life of an impoverished poet during the course of one extraordinary day. The musical score features the well-known songs Stranger In Paradise; Baubles, Bangles and Beads; This Is My Beloved and Sands of Time.

This first-ever West End revival of this spectacular musical extravaganza in a unique collaboration with ENO's Chorus and Orchestra.

The first preview has been delayed from June 25 to June 26 with the opening night still set for June 27. English National Opera, London.

LAS VEGAS PRODUCTION OF THE PRODUCERS will welcome Tony Danza as he reprises his lead role as Max Bialystock. Danza played the part on Broadway, a role which originated with Nathan Lane when the show opened in 2001 and closed this April 22 after 2,502 performances. Danza assumes the role as the down-on-his-luck theatrical producer who hatches a wildly successful play despite his best attempts to fail on Aug. 13. The Las Vegas 90 minute version, has been playing since Jan. 31 at the Paris Las Vegas hotel-casino. Danza has signed on for an 18-week stint, performing for 126 shows. His contact ends the week before Christmas.

DIRTY ROTTEN SCOUNDRELS the Scamming, Scheming, Double-Crossing Hit/ Based on the popular 1988 film by the same name, Dirty Rotten Scoundrels follows two con artists as they take on the lifestyles of the rich and shameless - and end up with a lot more than they bargained for.

Living on the French Riviera, the suave and sophisticated Lawrence Jameson makes his lavish living by talking rich ladies our of their money, while small-time crook Freddy Benson swindles women by waking their compassion with fabricated stories of his grandmother's failing health. After meeting on a train, the pair tries to work together but soon finds this small French town isn't big enough for the two of them. They make a bet: the first to swindle $50,000 from a young heiress triumphs...and the other must leave town.

Nominated for 11 Tony Awards, including Best Musical, this mounting takes place June 26 - July 1 at the Kansas City Starlight Theatre.

DISSONANCE a world premiere by Damian Lanigan. Directed by Amanda Charlton.

Members of the Bradley String Quartet may have their artistic differences, but those issues pale when one of the world's hottest rock stars invades their safe, classical comfort zone. Damian Lanigan, novelist and author for BBC Radio, explores the collision of two musical sensibilities in this new play.

June 27 – July 8 Nikos Stage of the Williamstown Theatre Festival in Williamstown, MA.

GEOMETRY OF FIRE by Stephen Belber who received a 2002 Emmy nomination for his writing on The Laramie Project, a play that was later made into an HBO movie. Directed by Lucie Tiberghien With Logan Marshall-Green.

One man is a Marine reservist sniper just back from Iraq. The other is a Saudi American looking for the cause of his father's death. When their paths cross, they collide - and both men grapple with their past and their future. This timely play is an intimate, humorous exploration of the complications of war and the effects on those involved.June 27 – July 8 in the 145-seat Powerhouse Theater at Vassar College in Poughkeepsie, NY.


| | | |
| --- | --- | --- |
| | | |
WHO'S WHERE


DIGITAL ARTIST KLAUS OBERMAIER, CONDUCTOR MARIN ALSOP AND THE LONDON PHILHARMONIC ORCHESTRA create a 21st century realization of Igor Stravinsky's The Rite of Spring. As the London Philharmonic Orchestra play Stravinsky's driving, rhythmic score live, a single dancer, Julia Mach, performs on stage. Working with interactive designers from the Ars Electronica Futurelab, Obermaier creates a form of cyber choreography where performers and technology interact to create a completely new perception of the body.

The audience experience fascinating distorted visual effects by wearing 3-D glasses, as real-time movements combine with virtual spaces and the dancer's body appears to deconstruct, morph, multiply and engulf the audience. Stravinsky's powerful music dictates the choreography, as well as the subsequent 3D projections.

Philip Glass' Prelude from Akhnaten and Edgard Varese's urban masterpiece Arcana complete this evening of surprise and innovation. June 26-27, at Southbank Centre in London.

CARMEN Bizet's passionate tale of lust and betrayal. In concert with conductor Stephen Lord featuring mezzo-soprano Denyce Graves and tenor Simon O'Neill with the Wolf Trap Opera Company and the National Symphony Orchestra.

In French with English supertitles in-house. Thursday, June 28 in the Filene Center of Wolf Trap in Vienna, VA.

ALL GREEN performs Thursday, June 28 at Royal Albert Hall in London. On Friday he's on stage at the Manchester Evening News Arena in Manchester, UK.

ANDY WILLIAMS continues his tour of the UK. On Tuesday he sings at the Edinburgh Playhouse in Edinburgh. Wednesday finds him at Newcastle City Hall in Newcastle. Friday the show is at the International Centre in Bournemouth and on Saturday he can be enjoyed at Royal Albert Hall in London.

EARTHA KITT can be enjoyed Monday, June 25, at Carnegie Hall in New York City.

KEITH URBAN entertains Thursday, June 28, at Scottrade Center in Saint Louis, MO. On Friday the show is at the Red Ex Forum in Memphis. Saturday finds him at Philips Arena in Atlanta.

BOB DYLAN performs Tuesday, June 28, at the Pines Theater in Northampton, MA. On Wednesday the show is at the Mohegan Sun in Uncasville, CT. Friday he can be found at Jones Beach Theater in Wantagh, NY. On Saturday he's on stage at Bethel Woods Center for the Arts in Bethel, NY.

BILL COSBY will be making people laugh Friday, June 29, at the Filene Center at Wolf Trap in Vienna, VA. On Saturday he'll be telling funny stories at the American Music Theatre in Lancaster, PA.

LYLE LOVETT AN KD LANG are in the spotlight Wednesday, June 27 at the Interlochen Center in Interlochen, MI. On Thursday they perform at the Hill Auditorium in Ann Arbor, MI. On Friday they kick off a two night gig at the Ravinia Festival in Highland Park, IL.



Next Column: July 1, 2007
Copyright: June 24, 2007. All Rights Reserved. Reviews, Interviews, Commentary, Photographs or Graphics from any Broadway To Vegas (TM) columns may not be published, broadcast, rewritten, utilized as leads, or used in any manner without permission, compensation/credit.
Link to Main Page
---
Laura Deni


CLICK HERE FOR COMMENT SECTION