! >
Broadway To Vegas
  
  REVIEWS INTERVIEWS COMMENTARY NEWS

| | |
| --- | --- |
| | |
CELEBRITIES WITH INTERESTING PODCASTS - -ACTORS SHOW PRINCE CHARLES AROUND THE JAMES BOND MOVIE SET - - STREETWISE OPERA - - THE LATIN GRAMMY CULTURAL FOUNDATION - - AN EVENING WITH RICHARD DREYFUSS - - LINDA PERRY TO BE HONORED - - HELEN FRANKENTHAKER PRINTS SEVEN TYPES OF AMBIGUITY - - JANE AUSTEN FESTIVAL SUMMER BALL - - DONATE . . . Scroll Down





Copyright: June 23, 2019
By: Laura Deni
CLICK HERE FOR COMMENT SECTION


CELEBRITIES BROADEN THEIR BASE AND STAY CURRENT WITH PODCASTS


Podcasts are the 21st century version of radio. No matter your race, age, sexual orientation or political preference there is a podcast for you to be enjoyed on a variety of devices. The ones Broadway To Vegas listed have the obvious - that in order to host one you need to be intelligent with an inquisitive mind and a desire to stay informed and current.

This summer, in addition to reclining on the beach reading a good book, try visiting a podcast. A wide cross-section of the most interesting are listed in alphabetical order:

ALAN ALDA Emmy winner who starred in the Tony Award winning play Art. His contact list includes anybody who is anybody. He knows how to interview as well as being interviewed. All of the podcasts are intelligent and interesting.



Alec Baldwin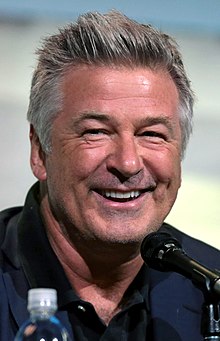 ALEC BALDWIN and- you know where he stand politically and perhaps on a slew of other topics. He hosts Here's the Thing, a public radio show and podcast interview series on NPR.

Baldwin's podcast, a series of interviews with public figures including artists, policy makers and performers. Recent podcasts have included: How Julie Brown Broke Open the Jeffrey Epstein Story - Moby on Living Large and Falling Hard - and Jeff Daniels Was Supposed to Take Over the Family Lumber Business.

WILLIAM "BILL" BURR is an American comedian, writer, and actor. He is best known for his stand up comedy specials. Noted for being political incorrect, outside of stand-up, he is the host of the Monday Morning Podcast where he has ruminated about men dying young, being aggressive, and fun funerals.

MACAULAY CULKIN gained fame as a child actor for his role as Kevin McCallister in the family comedy Home Alone and its sequel Home Alone 2: Lost in New York. He made his stage debut at age of four in Bach Babies. .In 2001 he appeared in a London production of Madame Melville, which later moved Off-Broadway for a 4-month stint.

In January 2018, Culkin launched a comedy website and podcast called Bunny Ears, which parodied other celebrity-owned websites In the podcasts a cavalcade of special guests, friends, and sworn enemies chat about whatever.

SNOOP DOGG The American recording artist and actor from Long Beach, California hosts a weekly GGN Podcast According to "the Dogg's" description: "This is nuthin but a smoked out session rolled tightly into podcast form that features me choppin' game with and doin' full-length interviews with a who's who from the entertainment world. Listen to some funny ass comedic tales or me bustin' some off tha cuff freestyles. Man, me and my guests speak on everything related to popular culture. No one does uncensored and uncut quite like ya boy Big Snoop…aka Finding Nemo…aka Nemo Hoes. And now I'm inviting you to blaze one up with us and jump on in."

CHELSEA PERETTI is an American stand-up comedian, actress, and writer. She is known for portraying Gina Linetti on the FOX comedy series Brooklyn Nine-Nine. She takes calls on weekly themed episodes where topics have ranged from suicide to murder. Her podcast survived a rocky start and now has racked up almost 90 episodes.

THE JOE ROGAN EXPERIENCE is a free audio and video podcast hosted by American comedian, actor, sports commentator, martial artist and television host Joe Rogan. Recent poscasts have been with Rob Lazar and Jeremy Corbell. Lazar is a physicist who worked at Los Alamos National Laboratory in New Mexico, and also on reverse engineering extraterrestrial technology at a site called S-4 near the Area 51 Groom Lake operating location. Corbell is a contemporary artist and documentary filmmaker. They were promoting the documentary Bob Lazar: Area 51 & Flying Saucers now streaming on Netflix.



Oprah Winfrey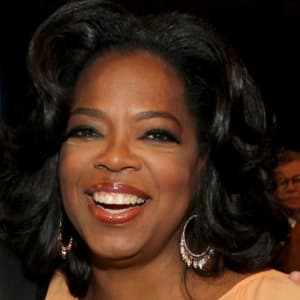 RuPAUL an American actor, drag queen, model, author, and recording artist, who co-hosts What's the Tee? with Michelle Visage. They discuss pop culture, advice, beauty advice and behind the scenes of their hit show, RuPaul's Drag Race. MICHAEL ROSENBAUM is an American film and TV actor, director, producer, writer and comedian. He is best known for his performance in Sorority Boys and as Lex Luthor, butting heads with Clark Kent on The WB's classic series Smallville.

He currently hosts Inside of You podcast which is recorded inside of his home. "Listen as I invite celebrities, athletes, musicians, or anyone I find interesting to sit next to me on the couch while I probe them for the most interesting stories they have. This will be raunchy, funny, raw, and uncomfortable - but I promise, it'll be fun for everyone," is his invitation to listen.

OPRAH WINFREY hosts her Super Soul Conversions that features thought-provoking conversations between Oprah and with thought-leaders, best-selling authors, spiritual luminaries, as well as health and wellness experts.






E-Book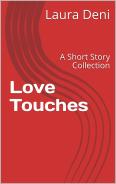 Soft back Book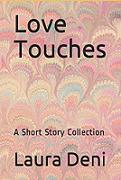 Broadway To Vegas is supported through advertising and donations. Priority consideration is given to interview suggestions, news, press releases, etc from paid supporters. However, no paid supporters control, alter, edit, or in any way manipulate the content of this site. Your donation is appreciated. We accept PAYPAL. Thank you for your interest.



E-Book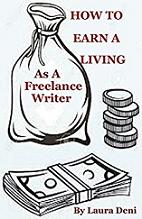 Soft back Book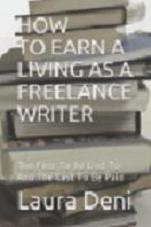 This is not your typical, totally boring textbook.

In the pages of How To Earn A Living As A Freelance Writer (the first to be lied to and the last to be paid) you'll find sex, celebrities, violence, threats, unethical editors, scummy managers and lawyers, treacherous press agents, sex discrimination; as well as a how-to for earning money by writing down words.





ART AND ABOUT


ALL THAT GLITTERS IS NOT GOLD - SOMETIMES IT'S SILVER

Fork over upwards of $3.8M and you can call this Lequesne coffee pot yours. Image: Koopman Rare Art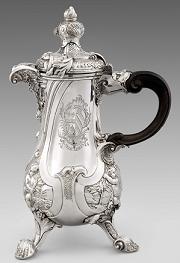 For instance leading London Silver Dealer Koopman Rare Art - in the business now for more than 75 years - presents the iconic silver masterpiece the Lequesne Coffee Pot made in London in 1738 during the reign of King George II by one of the most famous English silversmiths of all time, Paul de Lamerie (1688-1751) at the Masterpiece London Art Fair taking place June 27 to July 3, 2019.

"For collectors and connoisseurs of 18th century English silver this is the holy grail. The Lequesne coffee-pot is a real museum piece." exclaimed Director of Koopman Rare Art, Lewis Smith.

Referred to as the Lequesne coffee pot after its first owner, a rich London merchant, Sir John Lequesne Kt. (1687-1741), the coffee pot is featured in all the major books and catalogues on antique English silver and has been widely exhibited. The most recent exhibition was at The Metropolitan Museum in New York, as part of British Silver, The Wealth of a Nation (May 2012-January 2013).

With a pear-shaped spirally fluted body resting on three shell, acanthus foliage and a flower-capped scroll feet, the design could well have been inspired by earlier French coffee pots. It is the exuberant three dimensionality of the decorative ornament with its bold modeling and exotic motifs, which makes this piece so exceptional. Coffee bushes, putti, exaggerated cartouches, acanthus-wrapped scrolls, rosette trellis, scalework and matting together with a lion's mask handle are daringly illustrated through masterful modeling and chasing. The modeling is thought to be by the hand of one of de Lamerie's studio craftsmen, known as the Maynard modeler.

Of French Huguenot origin the young Paul de Lamerie was apprenticed to another Huguenot silversmith Pierre Platel of Pall Mall in 1703 and achieved his freedom in 1711. De Lamerie opened his own workshop in London in 1713 and within a few years was considered one of the finest silversmiths in the land, receiving commissions from not only the Kings of England and other members of the British aristocracy, but also from the Tsarina of Russia and other European royal families.

Today Paul de Lamerie continues to be one of the most-sought after silversmiths for collectors of superlative antique silver and de Lamerie's pieces form the centre pieces of many museum and leading private collection.

It is believed that coffee was first introduced into England from Turkey in the late 16th century / early 17th century with the first coffee house opening in London in the mid 17th century. Before long coffee houses sprang up in major cities and towns quickly becoming popular places for people from all walks of life to meet, drink and socialize. Although initially viewed with suspicion for being subversive, by the 18th century drinking coffee was both commonplace and socially acceptable and the silver coffee pot was added to the silversmiths' repertoire for the drinking of coffee at home.

The Lequesne coffee pot has been in the distinguished private collection of His Excellency Mahdi Mohammed Altajir since the 1980s.

It has an asking price in the region of £3 million ($3.8M)- or enough to purchase 1,566, 640.5 cups of coffee at Starbucks.

FROM THE SCHUYLKILL TO THE HUDSON: LANDSCAPES OF THE EARLY AMERICAN REPUBLIC A scenic tour of the local landscape as captured by Philadelphia painters from the Early American Republic to the Centennial Exhibition of 1876, this exhibit shows how Philadelphia-area artists influenced the Hudson River School.

This is the first major exhibit to look at Philadelphia's role in the development of American landscape painting.

June 29-December 29, 2019 at the Pennsylvania Academy of Fine Arts in Philadelphia, PA.

HELEN FRANKENTHAKER PRINTS SEVEN TYPES OF AMBIGUITY curated by Mitra Abbaspour, Haskell curator of modern and contemporary art, and Calvin Brown, associate curator of prints and drawings.

Helen Frankenthaler Prints: Seven Types of Ambiguity celebrates the generous gift of 10 prints and five related trial proofs from the Helen Frankenthaler Foundation to the Princeton University Art Museum. Spanning five decades and more than a dozen distinct technical processes, these works represent the continuous and generative role of printmaking in Frankenthaler's oeuvre while also tracing the ascendance of the American Print Renaissance and the emergence of a critical discourse for abstraction in the latter half of the 20th century. Featuring approximately 50 works in total, the exhibition draws the prints from the Foundation's gift into conversation with additional works – variously focusing on Frankenthaler's compositional language, working process, collaborations, evocations of place or historical referents – revealing the vitality of Frankenthaler's work in prints throughout her remarkable career.

June 29-September 23, 2019 at the Princeton University Art Museum.

CINDY SHERMAN a major new retrospective of works by leading contemporary artist Cindy Sherman will go on display i June 27, 2019.

Including the ground-breaking series, Untitled Film Stills, 1977-80, this major new exhibition will explore the development of Sherman's work from the mid-1970s to the present day, and will feature around 150 works from international public and private collections, as well as new work never before displayed in a public gallery.

Focusing on the artist's manipulation of her own appearance and her deployment of material derived from a range of cultural sources, including film, advertising and fashion, the exhibition will explore the tension between façade and identity.

June 27 - September 15, 2019 at the Wolfson and Lerner Galleries of the National Portrait Gallery in London.

BROADWAYS' AMAZING MASTERSONS focuses on an especially fascinating aspect of the Mastersons' artistic interests: their foray into Broadway productions.

From 1958 to 1966, Carroll Sterling Masterson and Harris Masterson III immersed themselves in Broadway theater. This exhibition explores several of their productions, including The Lady of the Camellias, by famed director Franco Zeffirelli; and the Tony Award–nominated musical Bajour, starring the legendary Chita Rivera.

After several Broadway ventures, the Mastersons turned their attention to cultivating the Houston art scene, but not until they had left a Texas-sized mark on the Big Apple.

As part of Rienzi's 20th anniversary celebrations, Broadway's Amazing Mastersons is on view through July 31, 2019 at the Renzi in Houston, Texas.

Carroll was the daughter of one of the founders of Standard Oil. Carroll Sterling married Bert F. Winston. They had two children: Isla Sterling Winston and Bert Winston. After divorcing Bert Winston in the 1940s, Carrol Sterling married John Cowan, who later died in a plane crash around 1950. Carroll Sterling Cowan then married Harris Masterson III with whom she built the "Rienzi" mansion. Upon their deaths "Rienzi" was formally given to the Houston Museum of Fine Arts.






E-Book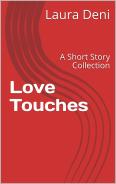 Soft back Book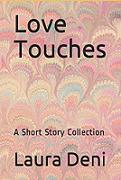 SWEET CHARITY


LINDA PERRY TO BE HONORED on Saturday, June 29. at the Los Angeles Grammy Museum in a a gala benefiting music education. Proceeds from the benefit gala will provide essential support for the Grammy Museum Foundation, a nonprofit organization dedicated to music education and preservation initiatives. The gala will be held at the Grammy Museum and The Novo at L.A. Live.

Perry is being recognized for her considerable creative accomplishments as a music producer and songwriter and longtime supporter of a number of causes through We Are Hear (the combination record label, publishing house, management company, and production entity she launched with multiplatinum producer Kerry Brown in 2017), which recently raised $1 million for Woolsey Fire recovery with their One Love Malibu Festival benefit concert. Perry is a Songwriters Hall Of Fame inductee for working with artists such as P!nk, Christina Aguilera, Alicia Keys, Britney Spears, and Adele, and was also nominated in 2018 for a Grammy Award for Producer Of The Year, Non-Classical, making her the first woman in 15 years to be nominated in the category.

Linda Perry & Friends: A Night at the Grammy Museum gala will begin with a reception that takes over all four floors of the Museum and a silent auction offering an exclusive and unparalleled selection of luxury items, VIP experiences, and on-of-a-kind celebrity memorabilia for bidding guests. The reception and silent auction will be followed by a gala dinner, a live auction, and a tribute concert at The Novo featuring renowned musicians and other artists and the award presentation.

STREETWISE OPERA is an award-winning performing arts charity for people who are or have been homeless. We run creative programs in five regions across England and stage critically-acclaimed operas - making positive changes in their lives through opera workshops and performances.

Streetwise opera had returned to the Royal opera House for a residency exploring Bizet's Carmen. The residency will culminate in a free lunchtime performance in the Paul Hamlyn Hall at the Royal Opera House on Friday August 2, 2019. Recently Streewise Opera received a grant from the Prince Charles Charitable Trust Fund to support Streetwise Opera's weekly opera workshops in Nottingham, England.

Over the last 25 years, more than £7 million has been raised for The Prince of Wales's Charitable Fund through garden tours, events and retail at Highgrove Garden. One of the charities supported by the Fund is Streetwise Opera.



SPREADING THE WORD


LOOKING OVER THE SET

Actors Naomie Harris and Lashana Lynch accompany Prince Charles (center) as he dons headphone to watch a scene being shot on the monitor. Photo: Clarence House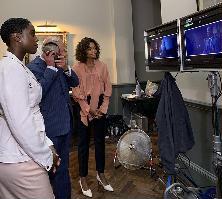 Last Thursday Prince Charles toured the upcoming James Bond25 sets at Pinewood Studios. The Prince of Wales was introduced to cast Daniel Craig, Ralph Fiennes, Naomie Harris, Lashana Lynch and director Cary Joji Fukunaga. On display were two Aston Martin cars, that will be featured in the film.

Actors Craig and Fiennes, who plays 'M' in the films, gave HRH a peek inside his character's office. Joining actors Naomie Harris and Lashana Lynch on the set of Bond25, The Prince put on head phones and watched a scene being filmed on monitors.

While there he also met British Film Institute apprentices who are working on the new James Bond film.

The BFI Film Academy runs 52 academies across the UK, giving young people the opportunity to learn about filmmaking. HRH has been Patron of the BFI for 40 years.

The Prince of Wales and his wife The Duchess of Cornwall attended the World Premiere of the James Bond film Skyfall in 2012. The Prince is Royal Patron of the Intelligence Services and requested the Royal Premiere benefit charities that support former and serving members of the Services.

GODSPELL The British Theatre Academy presents a semi-staged concert of the critically acclaimed musical, featuring some of today's West End stars including Laura Baldwin, Luke Bayer, Max Bowden, Rachel John and Ramin Karimloo alongside the next generation in a unique production.

Dean Johnson directs. Chris Ma is the musical director. Thea Butler choreographer.

Godspell tells the story of Jesus as told in the Gospel of Matthew in a truly universal fashion. Through the show, the community of disciples learn through shared teaching the concepts of compassion, trust, humility, teamwork, action and love, as they seek to build a 'Beautiful City' of a better future.

Featuring Stephen Schwartz's classic songs such as Day By Day; Prepare Ye'; Turn Back O Man and 'Beautiful City. Saturday, June 29 at Cadogan Hall. in London.

L.A. THEATRE WORKS records each of four performances of Henrik Ibsen's Hedda Gabler, directed by Debbie Devine in n acclaimed translation by Doug Hughes. The event stars Jocelyn Towne as Hedda Gabler, Lovensky Jean-Baptise as George Tesman, Shannon Holt as Aunt Julie, Elizabeth Ruscio as Berta and Karen Malina White as Mrs. Thea Elvsted.

Hedda Gabler - Henrik Ibsen created one of literature's most compelling characters in the beautiful and enigmatic Hedda, a woman who feels trapped and suffocated in her marriage. Hedda has just returned from her honeymoon with George, but finds herself ill-suited to the role of a housewife. Her desperate dissatisfaction leads to dangerous choices.

Performances take place Friday, June 28 - Sunday, June 30-at the James Bridges Theater located at the UCLA School of Theater, Film and Television in Los Angeles. Each of the four performances will be recorded live in front of an audience for future radio broadcast, distribution on CD, digital download and online streaming. syndicated radio theater series broadcasts weekly on public radio stations across the U.S., can be heard daily in China and around the world on the Radio Beijing Network; can be downloaded as a podcast via iTunes and NPR One; and can be streamed on demand at www.latw.org.

AN EVENING WITH RICHARD DREYFUSS an intimate evening with Academy Award-, BAFTA- and Golden Globe-winning actor, Richard Dreyfuss, as he shares his stories of a 40-year career in Hollywood. Appearing live on stage in London for one night only, he will give you a rare glimpse into the creative process and cinematic experiences of some of his most iconic movies including Jaws, Stand By Me, Close Encounters of The Third Kind, American Graffiti and The Goodbye Girl.

Meet & Greet with Richard Dreyfuss takes place with those holding VIP tickets. Thursday, June 27, at Cadogan Hall in London.

JANE AUSTEN FESTIVAL SUMMER BALL takes place Saturday, June 29, in Bath, England.

Held in the18th Century Banqueting Room of Bath's Guildhall, there will be a two course buffet dinner, dancing and cards. New this year will be more hands-on activities into the Festival, including - plenty of dance workshops, as part of the Day of Dance, as well as throughout the Festival.

SUNDAY, JUNE 23 is National Columnists Day and National Pink Day. The 24th is Swim a Lap Day. The 25th is Log Cabin Day and National Catfish Day. June 26 is National Canoe Day, Beautician's Day and Forgiveness Day, meaning, I guess, that your bad haircut will grow out. June 27 is Sun Glasses Day. The 28th is International Body Piercing Day and Paul Bunyan Day. Saturday is International Mud Day, Waffle Iron Day, Hug Holiday and Camera Day so take a picture of people hugging while eating waffles.






THE LATIN GRAMMY CULTURAL FOUNDATION has awarded the Emilio and Gloria Estefan Scholarship to 17-year-old piano student Sergio De Miguel Jorquera. The scholarship has a maximum value of $200,000 and provides De Miguel Jorquera the opportunity to earn a four-year bachelor's degree at Berklee College of Music in Boston beginning September 2019.

The student from Vigo, Spain, was selected by the Latin Grammy Cultural Foundation's Scholarship Committee from among a highly competitive pool of applicants consisting of hundreds of students from the Americas and the Iberian Peninsula.

As of today, the Latin Grammy Cultural Foundation has donated a remarkable $5 million toward scholarships, musical instrument donations, and educational events in Ibero-America, in only five years since its establishment.

"It brings me great joy to award our fifth Prodigy Scholarship for a fully paid bachelor's degree at Berklee" said Manolo Díaz, Senior Vice President of the Latin Grammy Cultural Foundation. "Through the impressive generosity of music icons such as Emilio and Gloria Estefan we are able to support the next generation of Latin music makers."

"We were amazed and totally impressed by Sergio's talent," said Emilio Estefan. "He is a gifted musician and we are very proud to help him achieve his dream of a musical education. We have seen first-hand what Berklee can do for young aspiring artists and will help him succeed through these formative years".

De Miguel Jorquera started playing piano when he was 4 years old. He studied at the Conservatorio Profesional de Música de Vigo, where he is a pianist for the school's jazz band. He also has participated in Berklee's Five Week Summer Performance Program in Boston in 2018 and 2017. His goal is to become a professional musician in order to create new musical directions, and promote and connect his roots to his work in a way that will allow him to give back to his community.

THE INAUGURAL RISK THEATRE MODERN TRAGEDY COMPETITION has selected playwright Gabriel Jason Dean as its winner for his play In Bloom. Dean was awarded $8,000 plus a travel stipend to workshop the piece in Victoria, B.C.

The Risk Theatre Modern Tragedy Competition is the world's largest playwright competition for the writing of tragedy. This year they had 182 playwrights from 11 countries participated.

Runners-up included: Michael Bucklin for Signature Photo. Scott McCrea for Mysterious Ecstasy of the Lonely Business Traveler. Philip Christian Smith for The Chechens and J.D. Volk for Chrysalis.

The competition runs in partnership with Canada's Langham Court Theatre, and was founded by Edwin Wong to align tragedy with the modern fascination with uncertainty and chance. Wong is an award-winning classicist with a master's degree from Brown University, where he concentrated in ancient theatre. He lives in Victoria, BC and is the author of the new book, The Risk Theatre Model of Tragedy: Gambling, Drama, and the Unexpected [Friesen Press, 2019].



A MIDSUMMER NIGHT'S DREAM by William Shakespeare.

Adapted by Kelly Hunter with music by Tom Chapman.

Flute is a true ensemble: a group of pioneering actors led by Kelly Hunter, pushing the boundaries of Shakespeare performance for audiences across the world including those with autism.

Up to 15 people on the autism spectrum become the participants for each performance, sitting with six actors on the stage while families and their care givers sit just behind. The actors invite the participants to help them unravel Shakespeare's story through sensory games where the children and actors play together.

Although the games and the narrative remain the same for each performance, the show is completely different each time depending on the ways the participants and actors share the different games. After each performance everyone is invited for tea and biscuits with the cast. There is never a rush to leave. The foundation of this unique production is the Hunter Heartbeat Method created by Artistic Director Kelly Hunter.

The performance is suited to every person with autism spectrum conditions, including those who are entirely non-verbal.

A Midsummer Night's Dream presented by the Flute Theatre June 25 - July 12, 2019 at The Bridge Theatre in London.

ANASTASIA the Broadway musical adaptation of the beloved 1997 animated feature film continues its 30-city American tour .

The production features an expanded score by the film's Oscar-nominated writers Lynn Ahrens and Stephen Flaherty, and an all-new book by Tony winner Terrence McNally.

Lila Coogan stars as Anya in the tour alongside Stephen Brower as Dmitry, Jason Michael Evans as Gleb, Joy Franz as Dowager Empress, Tari Kelly as Countess Lily, Edward Staudenmayer as Vlad, and Victoria Amelia Bingham as Little Anastasia.

Tony Award winner Darko Tresnjak directs. The creative team includes Alexander Dodge (set design), Linda Cho (costume design), Donald Holder (lighting design), Peter Hylenski (sound design), Aaron Rhyne (projection design), Charles LaPointe (hair/wig design), Thomas Murray (music supervision and direction), and Doug Besterman (orchestrations), with casting by Telsey + Company.

Performances June 25-30, 2019 at Devos Hall in Grand Rapids, MI

THE BAND'S VISIT Original Score by David Yazbek, Book by Itamar Moses.

Directed by David Cromer.

After a mix-up at the border, an Egyptian Police Band is sent to a remote village in the middle of the Israeli desert. With no bus until morning and no hotel in sight, these unlikely travelers are taken in by the locals. Under the spell of the desert sky, their lives become intertwined in the most unexpected ways. The Band's visit celebrates the deeply human ways music, longing, and laughter can connect us all.

The creative team includes Patrick McCollum (Choreography), Scott Pask (Set Design), Sarah Laux (Costume Design), Tony Award winner Tyler Micoleau (Lighting Design), Tony Award winner Kai Harada (Sound Design), Maya Ciarrocchi (Projection Design), Charles G. LaPointe (Hair Designer), Tony Award winner Jamshied Sharifi (Orchestrations), Andrea Grody (Music Supervisor, Music Director & Additional Arrangements), and Dean Sharenow (Music Supervisor & Music Coordinator).

Winner of 10 Tony Awards, The Band's Visit opens its national tour at the Providence Performing Arts Center in Providence, RI for shows June 25 - 30, 2019.

CITY OF GOLD by Meyne Wyatt.

Directed by Isaac Drandic.

All Breythe ever wanted was to be an actor, but this isn't how he imagined his first big television gig – as a young Aboriginal man, being the face of a disastrous misfire of an advertisement that will get him roasted by his mob.

When a messenger bird suddenly brings Breythe tragic tidings from his family, it spurs him on a journey of grief and duty. Returning home to Kalgoorlie, he is thrust headlong into family conflict and the reality of what it means to be an Indigenous youth in today's Australia.

Called "Riveting and unflinchingly honest. Urgent, wryly funny and politically incendiary, City of Gold is a call for change that will sound out for years to come.

Cast Includes Anthony Standish, Meyne Wyatt.

Lighting Designer Jason Glenwright.

Supported by Playwriting Australia as part of its Muru Salon and National Script Workshop programs Information for Schools. Supported by Playwriting Australia as part of its Muru Salon and National Script Workshop programs. This project has been assisted by the Australian Government through the Australia Council for the Arts, its arts funding and advisory body Queensland Theatre Premiere June 29-July 20, 2019 at the Bille Brown Theatre, Queensland Theatre in South Brisbane, Australia.

TWO PINTS written by Roddy Doyle.

Directed by Caitríona McLaughlin.

Liam Carney plays One, Liam Judge is cast as Two with Ronan Carr as Raymond the Barman:

The hilarious and provocative Two Pints started as a conversation on Facebook. Now it's a play. Two men meet for a pint. They talk about their Da's, death, Nigella, North Korea, the afterlife. Settle down and listen in as they chew the fat and set the world to rights.

Design: Kate Moylan.

June 24-August 10, 2019 at the Abbey Theatre in Ireland.

JOSEPH AND THE AMAZING TECHNICOLOR DREAMCOAT with music by Andrew Lloyd Webber and lyrics by Tim Rice. This re-imagined, brand new production of one of the world's most iconic musicals. Told entirely through song with the help of the Narrator, the show follows the story of Jacob's favorite son Joseph and his 11 brothers.

After being sold into slavery by the brothers, he ingratiates himself with Egyptian noble Potiphar, but ends up in jail after refusing the advances of Potiphar's wife. While imprisoned, Joseph discovers his ability to interpret dreams, and he soon finds himself in front of the mighty but troubled showman, the Pharaoh. As Joseph strives to resolve Egypt's famine, he becomes Pharaoh's right-hand man and eventually reunites with his family.

A a strictly limited 11 week summer season from June 26 to September 8, 2019 at the London Palladium, West End, London.



E-Book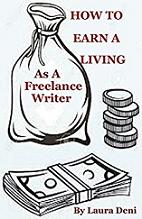 Soft back Book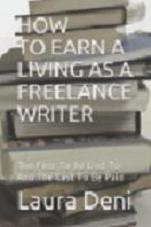 This is not your typical, totally boring textbook.

In the pages of How To Earn A Living As A Freelance Writer (the first to be lied to and the last to be paid) you'll find sex, celebrities, violence, threats, unethical editors, scummy managers and lawyers, treacherous press agents, sex discrimination; as well as a how-to for earning money by writing down words.





WHO'S WHERE




NSO POPS: 50 YEARS OVER THE RAINBOW: A JUDY GARLAND CELEBRATION Marking half a century to the week since the entertainment world lost one of its greatest treasures, the NSO and a trio of exceptional singers remember the immortal music and extraordinary cultural impact of Judy Garland - star of The Wizard of Oz, Easter Parade, Meet Me in St. Louis, A Star Is Born, and countless more. June 28-29, 2019 at the Kennedy Center in Washington, DC.

II DIVO in the spotlight Monday, June 24, 2019 at the SEC Armadillo, Glasgow, UK. On Tuesday they are on stage at the Newcastle City Hall, Newcastle Upon Tyne, UK. Thursday finds them at the Echo Arena, Liverpool, UK. Friday's show is at the Motorpoint Arena Cardiff, Cardiff, UK. Saturday's stop is at the Arena Birmingham, Birmingham, UK.

AEROSMITH opens its gig at the Park Theatre at the Park MGM in Las Vegas on Saturday, June 29, 2019.

HUGH JACKMAN backed by an orchestra and dancers continues his North American tour with a stop Monday, June 24 at Little Caesars Arena in Detroit, Michigan. Wednesday's show is in Toronto, Canada at the Scotiabank Arena. Thursday's stop is in - Boston, MA at the TD Garden. On Friday he'll open a two night stand at Madison Square Garden in New York City. Next Sunday, June 30 he'll be delighting the audience at the Wells Fargo Center in Philadelphia, PA.

LAURA BENANTI a Tony Award-winner and five-time Tony Award nominee makes her London debut with this performance. Live in London, Sunday June 30, 2019, at Cadogan Hall.

HAPPY TOGETHER TOUR 2019 the 10th anniversary tour starring Starring The Turtles, Chuck Negron, formerly of Three Dog Night, Gary Puckett & The Union Gap, The Buckinghams, The Classics IV and The Cowsills perform Sunday, June 30 in Ocean City, NJ at Ocean City Music Pier.

THOMAS RHETT the multi-platinum singing star special guests Dustin Lynch and Russell Dickerson will headline the American Family Insurance Amphitheater on Summerfest's opening day, Wednesday, June 26, 2019 in Milwaukee, Wisconsin.

WEIRD AL YANKOVICand his Strings Attached tour - backed by a full symphony orchestra are performing both hits and classics. As expected, Al will bring his usual epic production, with costumes, props and a video wall. On Tuesday, June 25 he can be found in - Roanoke, VA at the Barglund Performing Arts Theatre. Thursday stop is in Richmond, VA at the Virginia Credit Union LIVE! venue. On Friday the show is in Simpsonville, SC at the Heritage Park Amphitheatre. Saturday's gig is in Nashville, TN at the Ascend Amphitheatre. Next Sunday, the stop is in Atlanta, GA at the State Bank Amphitheatre and Chastain Park.


FINAL OVATION


GLORIA VANDERBILT heiress, actress, artist, designer and author, died June 17, 2019 at her home from stomach cancer. She was 95.

The direct descendant of 19th century shipping and railroad baron Cornelius Vanderbilt, she had a troubled life. After a sensational headline making custody battle, Gloria was raised by paternal aunt Gertrude Vanderbilt Whitney, who founded the Whitney Museum of American Art. Truman Capote even used Vanderbilt as a model for Holly Golightly, the hedonistic heroine of his 1958 novel, Breakfast at Tiffany's. She made her stage debut in 1954 in a Pocono Playhouse production of Ferenc Molnar's The Swan.. She also appeared on Broadway in a 1955 revival of William Saroyan's Pulitzer Prize-winning play, The Time of Your Life.

She lent her name and opinion to Murjani International, which intended to capture the status jeans market. Shortly thereafter, "she became the queen of high-fashion jeans tailored for women with normal, not model-thin, bodies." By 1979, her line was making a reported $150 million a year for Murjani, surpassing the popular Calvin Klein jeans in sales.

She engaged in high profile affairs with men, such as Marlon Brando and Frank Sinatra and married four times. In 1941, she married Pasquale "Pat" Di Cicco, a Hollywood talent agent who was verbally and physically abusive. The day after her Reno divorce in 1944, Vanderbilt eloped to Mexico with Leopold Stokowski, who was 62. She was 20. The next year she came into her inheritance, which had amassed to more than $4 million. Stokowski urged her to cut off financial support to her mother. She followed his advice and was estranged from her mother for the next 17 years. Her marriage to Stakowski produced two sons Stanislaus and Christopher. The marriage ended in divorce in 1955. Her third husband was film director Sydney Lumet. That union ended in divorce after seven years. In 1963 she married writer Wyatt Emory Cooper and had two sons, Carter and Anderson. She later wrote that she was grateful to Cooper for teaching her "what the loving parenting I'd never had could be like." He died after a series of heart attacks in 1977.

Gloria Vanderbilt was preceded in death by her son Cooper who committed suicide. She is survived by sons Stanislaus Stokowski, Christopher Stokowski, Anderson Cooper and several grandchildren.

PHILIPPE "ZDAR" CERBONESCHI music producer and a pioneer in the French electronic music scene died after he accidentally fell through a window of a Paris building on June 19, 2019. He was 52 years old.

He is survived by an ex-wife and their daughter.

Neil Portnow President/CEO of the Recording Academy issued the following statement: "The Recording Academy is deeply saddened by the sudden passing of esteemed producer and electronic music icon Philippe "Zdar" Cerboneschi. An influential artist in his own right, Philippe collaborated with a roster of highly respected musicians, including Kanye West, Beastie Boys, and Franz Ferdinand, and was a member of the French house duo Cassius. As a producer/engineer, Cerboneschi earned a Grammy Award in the Best Alternative Music Album category for his work on Phoenix's album, Wolfgang Amadeus Phoenix, at the 52nd Grammy Awards. Philippe's influential creations will continue to impact music forever. Our thoughts are with his collaborators and loved ones during this difficult time."


















Next Column: June 30, 2019
Copyright: June 23, 2019 All Rights Reserved. Reviews, Interviews, Commentary, Photographs or Graphics from any Broadway To Vegas (TM) columns may not be published, broadcast, rewritten, utilized as leads, or used in any manner without permission, compensation and/or credit.
Link to Main Page
---
Laura Deni



For the snail mail address, please E-mail your request.
CLICK HERE FOR COMMENT SECTION