! >
Broadway To Vegas
  
 SHOW REVIEWS CELEBRITY INTERVIEWS GOSSIP NEWS

| | |
| --- | --- |
| | |
WEST END RAY CHARLES MUSICAL WAS HONED IN NEVADA - - 6TH ANNUAL HALL OF FAME CONCERT - - THE SUZANNE FARRELL BALLET - - STARS DISCUSS DOUBT - - TONY CURTIS TURNS 80 WITH AN ART PARTY - - Q&A WITH THE CAST OF THE PHILADELPHIA STORY - - HIRSCHFELD'S BRITS ON BROADWAY - - MOVIN' OUT SETS RECORD - - DONATE . . . Scroll Down


Copyright: June 19, 2005
By: Laura Deni

CLICK HERE FOR COMMENT SECTION
ELDORADO HOTEL IN RENO A LAUNCH PAD FOR WEST END MUSICAL


It's not every day that a musical gets its start at the Eldorado Hotel in Reno, Nevada.

That is exactly what has happened with I Can't Stop Loving You – The Music of Ray Charles, a musical revue celebrating the life and music of "The Genius", a nickname bestowed on Ray Charles by none other than Frank Sinatra.

The world premier took place in The Biggest Little City In The World - Reno - with pre-Broadway try out performances April 27 to June 5th. With the cast in tact - the show has transferred to London's West end for a major production slated to wind its way to Broadway.

Rob Stone, director of entertainment for the Eldorado was unavailable for comment - out of the office on vacation until June 21.

The infectious musical tribute to one of the industries all-time greats officially opens at London's Theatre Royal Haymarket on June 21 for a limited eight-week period - to August 13.

The musical features the original Nevada cast of singers, dancers and musicians.



Photo from the original Reno production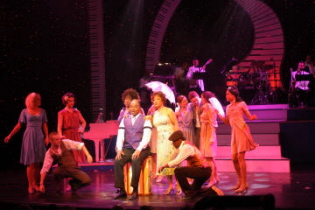 It's a unique mix of rhythm and blues, soul, country, big band and gospel.

I Can't Stop Loving You is performed by excellent New York musicians and singers, directed by Ron Metscalf at the piano, plus stunning dancers from London.

Together they bring the music of Ray Charles to life in this non stop celebration of his greatest hits, including I Can't Stop Loving You, Hit the Road Jack, Georgia, What 'd I Say, I've Gotta Woman, America the Beautiful, and Unchain My Heart.

Vocals by C.E. Smith, B.J. Crosby, Ken Pyrmus and Glen Turner - and classically trained opera singer N'Kenge Simpson-Hoffman - who knows her blues and pop music.



N'kenge Simpson-Hoffman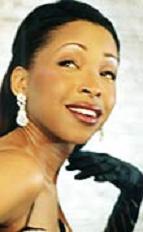 The multifaceted young soprano, N'kenge Simpson-Hoffman, is notable both for her vocal range and stage presence. She is a show stopping performer.

This native New Yorker was a 2003 award winner of the Liederkranz Foundation competition. A George London Foundation Award winner, she was also the first recipient of the ASCAP Lieber & Stoller Award. She has been a winner of the Leontyne Price Vocal Competition, the Lena Horne scholarship Award, and the Lola Wilson Hayes Competition. She was the only American finalist in the Francisco Vinas International Competition in Spain.

Simpson-Hoffman isn't limited by musical boundaries and neither was Ray Charles.

Ray Charles, born in the deep South, raised on gospel, blues, country, jazz and big band, he forged these contrasting styles into something all his own. "I was born with music inside me. That's the only explanation I know of," Charles said in his 1978 autobiography, Brother Ray. "Music was one of my parts...like my blood. It was a force already with me when I arrived on the scene. It was a necessity for me, like food or water."

Even after a career of more than 50 years, 2005 may be considered the pinnacle for Ray Charles - his life chronicled in a critically acclaimed motion picture, resulting in an Academy Award for Jamie Foxx as Best Actor and the release of Genius Loves Company, an album of duets that now stands as Charles' best-selling album, overtaking classics such as Modern Sounds in Country and Western Music and The Genius Hits the Road. Earning 8 Grammy awards including Album of the Year and Record of the Year, Genius Loves Company brings the total of Charles' Grammy wins to a staggering twenty. "Music's been around a long time, and there's going to be music long after Ray Charles is dead," he told the Washington Post in 1983. "I just want to make my mark, leave something musically good behind. If it's a big record, that's the frosting on the cake, but music's the main meal."


HIRSCHFELD'S BRITS ON BROADWAY
Fiona Shaw sketch by Hirschfeld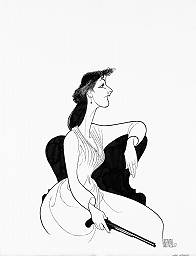 British Theatre's impact on the American stage over more than 80 years as seen by one of America's most loved illustrators, Al Hirschfeld who created thousands of drawings of famous stars and celebrities.

Hirschfeld's witty and stylish celebrity caricatures appeared in the New York Times from the 1920s to his death at the age of 99 in 2003.

Hirschfeld's work provides an insight into ranges of styles of Shakespearean productions from the 20s with Mary Ellis, to Flora Robson and Michael Redgrave in the 40s and Vanessa Redgrave in the 90s.

These delightful exhibitions showcases Hirschfeld's remarkable ability to translate character and humor into lines in motion.

Opens June 22 at the Theatre Museum The National Museum of Performing Arts in London.

Other exhibitions of the art of Al Hirschfeld can also be enjoyed. Hirschfeld's "Brits on Broadway" will be at the Victoria and Albert Theater Museum at Covent Garden from June 21 through Oct. 30, and "Hirschfeld's Hollywood" will be at the National Theater at South Bank for eight weeks beginning June 23. The National Theatre will exhibit Hirschfeld's drawings of British actors on film from June 24 until August 13.



Broadway To Vegas is supported through advertising and donations. Priority consideration is given to interview suggestions, news, press releases, etc from paid supporters. However, no paid supporters control, alter, edit, or in any way manipulate the content of this site. Your donation is appreciated. We accept PAYPAL. Thank you for your interest.


SPREADING THE WORD


DOUBT with Tony award winning stars Cherry Jones and Brian F. O'Byrne.

Only one play was the unequivocal critical choice as the best play of the year — Doubt. Cherry Jones, who picked up the Tony this year as Best Actress in a Play and last year's Tony award winner Brian O'Byrne star in John Patrick Shanley's Broadway hit about the strong-willed headmistress of a Catholic elementary school whose unsettling doubts about a priest may or may not be true. The play raises thorny questions about truth, faith, conviction and consequence that linger well after the central suspense seems resolved. Doubt makes for a very potent theatrical experience.

This candid discussion with the people behind the play is moderated by NY1 theater critic Roma Torre. Monday, June 27 at the Steinhardt Building in NYC. Part of the Makor series.

Q&A WITH THE CAST OF THE PHILADELPHIA STORY Glamorous and sophisticated, The Philadelphia Story is a compelling mix of wit, satire and romance. It was first performed on Broadway in 1939, and became one of the great movies of Hollywood's golden age. Find out more about The Old Vic's production at a question and answer session with cast members Jennifer Ehle, Adrian Lukis, Julia McKenzie, DW Moffett and Talulah Riley.

The event is hosted by The Old Vic Theatre Company's media partner, the Daily Telegraph, and chaired by Arts Editor, Sarah Crompton. Tickets include a free glass of wine, courtesy of The Old Vic's associate wine sponsor, Mouton Cadet. Thursday June 23 at The Old Vic in London.

MURDERBALL winner of the Documentary Audience Award and a Special Jury Prize for Editing at the 2005 Sundance Film Festival, is a film about tough, highly competitive rugby players. Quadriplegic rugby players. Whether by car wreck, fist fight, gun shot, or rogue bacteria, these men were forced to live life sitting down. In their own version of the full-contact sport, they smash the hell out of each other in custom-made gladiator-like wheelchairs. And no, they don't wear helmets. THINKFilm, MTV Films, & The Hartford present the New York Premiere. In attendance will be; Paralympic Rugby stars, Mark Zupan, Joe Soares, Andy Cohn, & Scott Hogsett; Filmmakers, Jeffrey Mandel, Henry-Alex Rubin, & Dana Adam Shapiro; Head Of U.S. Theatrical of Think Film, Mark Urman and many more. Wednesday, June 22 at Chelsea West followed by an After Party at Marquee.


SWEET CHARITY


6TH ANNUAL HALL OF FAME CONCERT

Josh Groban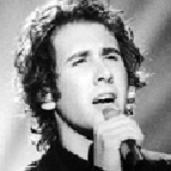 a benefit for Music Matters.

Celebrate Opening Night of the 84th season at the legendary Hollywood Bowl.

This year's Hall of Fame concert includes virtuoso violinist Joshua Bell, country music star Trisha Yearwood, a tribute to Frank Sinatra by Quincy Jones and friends, Josh Groban, John Mauceri and the Hollywood Bowl Orchestra.

Topped off by a spectacular finale with fireworks.

Friday, June 24 at the Hollywood Bowl.


CURTAIN DOWN


LA CAGE AUX FOLLES which won the Tony Award this year for best musical revival, will close on June 26 after 30 previews and 229 performances.



MOVIN' OUT Broadway's hit dance musical conceived, choreographed and directed by Twyla Tharp and based on 24 classic songs by Billy Joel, entered the pantheon of great Broadway dance musicals on June 11, after the evening performance, when it played its one 1094 performance, surpassing the runs of both Contact, which plated 1010 performances and Fosse, which ran for 1093 performances. Currently in its third smash year on Broadway at the Richard Rodgers Theatre Movin Out opened on Thursday, October 24, 2002.

The current cast stars its original Tony Award nominees John Selya, Elizabeth Parkinson, Keith Roberts, Asley Tuttle, Tony Award winner Scott Wise, Benjamin G. Bowman, and Tony nominee Michael Cavanaugh.

TONY CURTIS will celebrate his 80th birthday with a two day art party, June 24 and 25, in the ballroom of the MGM-Grand in Las Vegas. The screen legend has been creating art for most of his life. ( See Broadway To Vegas column of September 14, 1998 )

The 50-year retrospective of more than 80 of Tony's paintings, sketches, still-life paintings, boxed collages, hand-painted sculptures and painted vase will be on display and for sale. Proceed will benefit Shiloh Horse Rescue and Sanctuary, an organization started by Curtis' wife, Jill Vanden Berg, to help abused, neglected, injured and unwanted horses. About 50 horses live at the ranch, located just outside Las Vegas.

Celebrities expected to attend the birthday/benefit include Arnold Schwarzenegger, Kirk Douglas, Jamie Lee Curtis who is Tony's daughter from his marriage to Janet Leigh.



AND THE WINNER IS a world premiere new comedy by Mitch Albom directed by Guy Sanville.

This sleight-of-hand comedy, directed by Guy Sanville, is the second PRTC World Premiere by Mitch Albom, the award-winning Detroit Free Press columnist and celebrated author of Tuesdays with Morrie and The Five People You Meet In Heaven.

It's award season in Hollywood, and movie star Tyler Johnes wakes up in a strange bar where time has no meaning and nothing is as it seems.

June 23 - August 27, at The Purple Rose Theatre in Chelsea, Michigan.

A GOOD SOLDIER written by Oscar nominated screenwriter Nicholas Kazan. Directed by Scott Paulin and produced by Laura Shapiro.

Award winning screenwriter Nicholas Kazan has freely adapted the classical story of Antigone and set it in contemporary Iraq. Annie, a 21-year-old private, witnesses two events - one inside her army compound, and one out in the streets of Iraq - which propel her on a course which will seal her own fate, and change the lives of her best friend Josey, her fiance, Hammond and Hammond's father, General Creedom, who is in command of the forces in Baghdad.

This drama, while it seems to be torn from today's headlines, retains a sense of its classical roots. The questions it raises - of conscience and individual moral responsibility - are timeless. As the play moves toward its stunning conclusion, we realize that "Iraq" is a metaphor, and A Good Soldier is really about the choices we all face in our daily lives.

The cast features Clancy Brown, Kaitlin Doubleday, Michael Anderson Brown, Ali Hillis, Reggie Currelley and Chris Gardner.

Author Kazan is an award-winning and Oscar Nominated screenwriter well-known for Frances, At Close Range, Reversal of Fortune, Fallen, and BiCentennial Man, among others. In the theatre, his credits include Safe House, which was produced at the Mark Taper Lab in Los Angeles in 1977, and subsequently at the Manhattan Theatre Club as well as various regional theatres; April 2, 1979, produced at the WPA Theatre in New York in 1978; and Blood Moon, which opened at the Production Company in New York in January of 1983. It moved to Off-Broadway, and has subsequently been done in Washington, D.C., San Francisco, and at least twice in Los Angeles. He is married to the screenwriter, Robin Swicord; they collaborated on the script for the film Matilda.

A Good Soldier begins previews on Friday, June 24 and officially opens on Friday, July 1 at the Odyssey Theatre in Los Angeles.

PURLIE Music by Gary Geld. Lyrics by Peter Udell. Book by Ossie Davis, Philip Rose, Peter Udell.

Directed by Sheldon Epps.

A new kind of preacher man is in town!

It's 1920 and a small southern town quickly falls for the effervescent Purlie Victorious, but is he a redeemer or a con man?

This soulful, catchy and funny musical is ripe for revival with a score that combines gospel, rhythm and blues and the sound of Broadway.

June 24 - July 31 at the Pasadena Playhouse in Pasadena, CA.

THE ROAR OF THE GREASEPAINT - THE SMELL OF THE CROWD will open Starlight Theare's 2005 Season. As always the Ovation Series mounts rarely-produced, unique musicals; this one has the special charms of Anthony Newley and Leslie Bricusse's comic classic of class struggle.

Directed by Brian Wells with choreography by Carlos Mendoza. This lively, funny masterpiece revolves around adversaries playing the game of "life." Cocky and Sir, both satirical and allegorical caricatures of their social condition, are at odds in every possible way. First on Broadway in 1965, its hits include Look At That Face, A Wonderful Day Like Today, Who Can I Turn To?, The Joker, My Way, Nothing Can Stop Me Now, and Where Would You Be Without Me.

The cast features Kevin McMahon as Cocky, Stephen Reynolds as Sir, Shaun Evans as The Black Man, Jill Lewis as The Girl, Christopher Stephens as The Bully and Nicki Elledge as The Kid; and The Urchins: Timyra-Joi Beatty, Cameron Elmore, Adam Faison, Nicholas Felizardo, Alex Foley, Lirenza Gillette, Mackenzie Holmes, Caroline & Rosie Hyatt, Kara Keyes, Sarah Knapp, Olivia Lindsay, Joe Metcalf, Austyn, Daniel & Rebecca Myers, Katheryne Penny, Emily Peterson, Hannah Prater, Alicia Randolph, Romy Shockey, Parker & Sandy Shyu, Kayla Stults, Bibi Valderrama, Charlotte & Janelle Wen.

The creative team for Starlight's entire 2005 Season in Balboa Park includes Trisha Schleicher (lighting design), Mark Hartshorn (sound design), Bryan Schmidtberger and Suzi Arnson (costume coordination & design); and Parmer Fuller (musical director & conductor). The Roar of the Greasepaint ~ The Smell of the Crowd will play June 23 through Sunday June 26 in San Diego, CA.

STOMP returns to The Buell Theatre in Denver June 21-26.

This eight-member, international percussion sensation fills the stage with rhythms made from everything but conventional instruments - matchboxes, wooden poles, brooms, garbage cans, Zippo lighters, hubcaps.

THE SUZANNE FARRELL BALLET presents the world premiere of its new staging of Don Quixote, George Balanchine's full-length masterpiece that was last presented more than 25 years ago. With an exquisite score created for him by Nicolas Nabokov, Balanchine re-imagined the adventurous "knight-errant" hero and his beloved Dulcinea to create a balletic version of Cervantes's epic novel unlike any other before it. The Suzanne Farrell Ballet recaptures all the sweeping romance, daring chivalry, and bittersweet emotion of Balanchine's Don Quixote, produced in association with the National Ballet of Canada and featuring sumptuous sets by Zack Brown and gorgeous costumes by Holly Hynes.

Suzanne Farrell, a 2003 National Medal of Arts recipient, is artistic director of the Kennedy Center's own ballet company. For its first engagement in the Opera House, The Suzanne Farrell Ballet will be accompanied by the Kennedy Center Opera House Orchestra The role of Dulcinea will be played by Sonia Rodriguez and Heather Ogden.

On Monday, June 20 at the Opera House Stage Door - in anticipation of the performance - ballet scholar Suzanne Carbonneau will trace the history of Don Quixote and the collaboration of George Balanchine and Suzanne Farrell.


| | | |
| --- | --- | --- |
| | | |
WHO'S WHERE


JOHN FOGERTY AND JOHN MELLENCAMP perform Friday, June 24, at the Riverbend Music Center in Cincinnati, Ohio. On June 25 they are at the Verizon Wireless Music Center in Noblesville, Indiana.

MICHAEL FEINSTEIN on stage Thursday, June 23 at the Shubert Performing Arts Center in New Haven, CT. On June 26 he can be enjoyed at the Palace Theatre in Cleveland.

DIANNE REEVES performs Friday, June 24 at the Jazz Winnipeg Festival in Winnipeg. On June 26 she is at Snowmass Town Park in Snowmass, CO.

BLIND BOYS OF ALABAMA entertain Saturday, June 25, at the Blues, Brews and BBQ Festival in Glen Allen, VA.

BIG BAD VOODOO DADDY on stage at the Mondavi Winery in Oakville, CA. Saturday, June 25.

ALANIS MORISSETTE Seven-time Grammy Award-winner who, ten years after her record-breaking release Jagged Little Pill, is still going strong. Her hits include You Oughta Know, You Learn, Hand In My Pocket, and Ironic. sings Monday, June 20 at the Aronoff Center in Cincinnati. On Tuesday she is on stage at the Ryman Auditorium in Nashville. Wednesday finds her at the Fox Theatre in Atlanta, GA. Friday the show is at the Jackie Gleason Theater in Miami Beach and on Friday she's in the spotlight at Ruth Eckerd Hall in Clearwater, Florida.

JOHN MICHAEL MONTGOMERY performing June 24 at the Primm Valley Casino in Primm, Nevada.

MERLE HAGGARD The outlaw country artist performs June 24-25 in the Celebrity Showroom at John Ascuaga's Nugget in Sparks, Nevada.

EARTH, WIND AND FIRE return home to the Windy City in a concert that opens Chicago's music venue, the Lakefront Pavilion at Northerly Island. Friday, June 24.

JERRY SEINFELD returns to the Kennedy Center for four performances of his witty stand-up act June 24-25.


FINAL OVATION


PHIL FORD 85, longtime Las Vegas resident and performer who starred on Broadway and in touring road shows, died June 15, 2005 in Las Vegas.

Born in San Francisco, Ford and his second wife, singer-comedian Mimi Hines, were discovered by Jack Paar.

Ford and Hines married in 1954 and divorced in 1972 but continued to perform together.

For 18-months Ford and Hines starred on Broadway in the original production of Funny Girl. In 1965 Hines replaced Barbra Streisand as Fanny Brice and Ford was cast as Fanny Brice's pal Eddie.

The act of Phil Ford and Mimi Hines was a Las Vegas staple, first booked into Sin City by Lou Walters.

Ford and Hines toured in Sugar Babies in 1980 and in 1998 last starred together in Hello Dolly! at the Gateway Playhouse on Long Island. Hines was Mrs. Levi opposite Ford's Horace Vandergelder. During 2000 they made a brief concert appearance at the Olympic Theatre in Seattle.

In addition to his ex-wife and partner Mimi Hines, Ford is survived by a daughter and a sister. A son preceded him in death. He married again after his divorce from Hines but his wife died several years ago. Services were private.
















Next Column: June 26, 2005
Copyright: June 19, 2005. All Rights Reserved. Reviews, Interviews, Commentary, Photographs or Graphics from any Broadway To Vegas (TM) columns may not be published, broadcast, rewritten, utilized as leads, or used in any manner without permission, compensation and/or credit.
Link to Main Page
---
Laura Deni


CLICK HERE FOR COMMENT SECTION