! >
Broadway To Vegas
  
  REVIEWS INTERVIEWS COMMENTARY NEWS

| | |
| --- | --- |
| | |
2018 TONY AWARD SEASON CD REVIEW - - THE CHICAGO CUBS AND EDDIE VEDDER - - GREASE HITS MIDDLE AGE AT 40 - - GLOBE THEATRE AND REFUGEE WEEK - - GRAMMY MUSEUM GRANT PROGRAM - - DISCUSSION: RUMORS, RETWEETS, AND REASON - - PICTURING PROTEST - - FRIDA KAHLO: MAKING HERSELF UP - - DONATE . . . Scroll Down





Copyright: June 17, 2018
By: Laura Deni
CLICK HERE FOR COMMENT SECTION


SOMETHING WONDERFUL TO REMEMBER BROADWAY BY - 2018 TONY AWARD SEASON CD


A celebration of the 2018 Tony Awards, this Broadway season or fabulous music in general can be enjoyed on 2018 Tony Award Season released on Broadway Records.

The collection of 11 numbers plus three bonus tracks is a pleaser.

Noticed first is the delightful booklet. Extremely well designed by Robbie Rozelle with outstandingly clever production illustrations by Justin "Squigs" Robertson.

In addition to information about each of the productions in which a song is performed, all of the 2018 Tony Award nominations by category are listed.

What you will experience are the best possible renditions of each song. The CD opens with the ominous, sweeping opening number, Angels in America Highlights with music by Adrian Sutton, featuring trumpet played by Sarah Campbell is from the Tony Award winning production which opened March 25, 2018 at the Neil Simon Theatre.

That is followed by the energetic and vibrant Mamma Will Provide with music by Stephen Flaherty, lyrics by Lynn Ahrens, Performed by Alex Newell and Storytellers from the revival Once On This Island which opened at Circle on the Square on December 3, 2017 and took home the Tony for Best Revival.



SpongeBobSquarepants booklet illustration by Justin "Squigs" Robertson. Photo from booklet by Laura Deni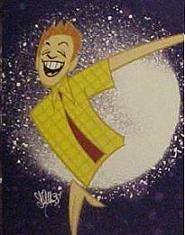 (Just a) Simple Sponge with music and lyrics by Brendon Urie is performed by Ethan Slater and Ensemble. The bouncy number about saving the town he loves. is from SpongeBob Squarepants which opened December 4, 2017 at the Palace Theatre.

The iconic I Could Have Danced all Night famously penned by lyricist Alan Jay Lerner and music by Frederick Loewe is from My Fair Lady. Doing the performance honors are Lauren Anderson, Linda Mugleston and Company. The delightful revival opened April 19, 2018 at Lincoln Center Theater's Vivian Beaumont Theater.



My Fair Lady booklet illustration by Justin "Squigs" Robertson. Photo from booklet by Laura Deni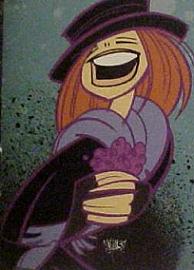 Escape To Margaritaville is represented by Margaritaville with music and lyrics by Jimmy Buffett. It's performed by Paul Alexander Nolan, Eric Ptersen, Don Sparks, Rema Webb and Company.

The mid-east flavored The Beat of Your Heart from the top Tony Award getter The Band's Visit has words and music by David Yasbek. The number is performed by Andrew Polk, George Abud, John Cariani and Alok Tewari.

The lighter and top tapping (also all, it's a tap dance number) Stop from Mean Girls is fun and uplifting with music by Jeff Richmond and lyrics by Nell Benjamin. Doing the performing honors are Grey Henson, Kate Rockwell and Company. The show opened at the August Wilson Theatre on April 8, 2018.

Then comes Monster wwith a gentle beginning, building to a forceful call to action. The number, written by Kristen Anderson-Lopez and Robert Lopez, is from Frozen and performed by Caissie Levy, John Riddle and the cast.

The Donna Summer statement making, disco hit She Works Hard for the Money with music and lyrics by Donna Summer and Michael Omartian from Summer: The Donna Summer Musical is sung like the anthem it is by La Chanze and cast.

Do The Work from Prince of Broadway is an inspiration number offering a how-do to get ahead. Performed by: Chuck Cooper, Janet Dacal, Bryohna Marie Parman, Emily Skinner, Brandon Urnowitz, Kaley Ann Voorhees, Michael Xavier, Tony Yasbek and Karen Ziemba. The musical tribute to Hal Prince opened at the Manhattan Theatre Club's Samuel J. Friedman Theatre on August 24, 2017.

That is followed by the delicate Children of a Lesser God Highlights with music by Branford Marsalis, performed by: Vocalist: Suzie LeBlanc; Piano: Sean Mason; Drums: Kobie Watkins; Clarinet: Carmen Eby; Violins: Erica Atchley, Carol Chung, David Friedlander, Karen Galvin, Ariadna Ilyka; Christine Kilbride, Davd Kilbride, Soyun Kim, Ben Mygatti; Violas: Carrie Fischer, Chris Fischer, Sandy Schwartz; Cello: Rosie Leavell Peng Li, Nathaniel Yaffe (soloist); Basses: Jason Foureman; Zachary Hobin, and Robbie Link. The production opened at the Lunt-Fontanne Theatre on April 23, 2018.

Next up is a tribute to Andrew Lloyd Webber with The Music of The Night exquisitely performed by Michael Crawford from the original production, which opened at the Majestic Theatre on January 26, 1988.

Salute to Andrew Lloyd Webber booklet illustration by Justin "Squigs" Robertson. Photo from booklet by Laura Deni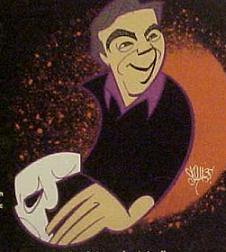 Next up is the rowdy, defiant, Stick It To The Man from School of Rock: The Musical which opened at the Winter Garden Theatre on December 6, 2015. The number is performed by Alex Brightman and cast.

The third and final bonus track is All That Jazz from the original production of Cabaret performed by the legendary Chita Rivera. The music is by John Kanter with lyrics by Fred Ebb.

A portion of the proceeds from the album will go to the American Theatre Wing and Broadway League's arts educations initiatives. The cover art features a specially commissioned Tony season illustration by Justin "Squigs" Robertson.

A compilation such as 2017 Tony Awards Season provides has numerous benefits - from a nice souvenir from what you've seen and enjoyed - to introducing somebody to the variety of music on Broadway.

Because some songs contain dialogue - and depending upon how you are listening to the CD - you might find that you need to periodically adjust the volume.

Disc: 1
1. Angels in America Highlights (Angels in America)
2. Mama Will Provide (Once on This Island)
3. (Just a) Simple Sponge (Spongebob Squarepants: The Musical)
4. I Could Have Danced All Night (My Fair Lady)
5. Margaritaville (Escape to Margaritaville)
6. The Beat of Your Heart (The Bands Visit)
7. Stop (Mean Girls)
8. Monster (Frozen)
9. She Works Hard for the Money (Summer: The Donna Summer Musical)
10. Do the Work (Prince of Broadway)
11. Children of a Lesser God Highlights (Children of a Lesser God)
Bonus Tracks:
12. The Music of the Night (From the Phantom of the Opera 30th Anniversary)
13. Stick It to the Man (From School of Rock Andrew Lloyd Webber Lifetime Achievement)
14. All That Jazz (From Chicago: A Musical Vaudeville Chita Rivera Lifetime Achievement)





E-Book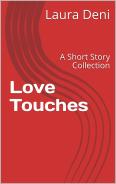 Soft back Book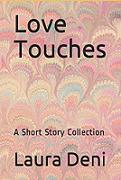 Broadway To Vegas is supported through advertising and donations. Priority consideration is given to interview suggestions, news, press releases, etc from paid supporters. However, no paid supporters control, alter, edit, or in any way manipulate the content of this site. Your donation is appreciated. We accept PAYPAL. Thank you for your interest.



E-Book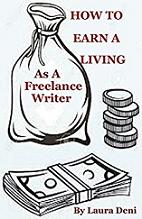 Soft back Book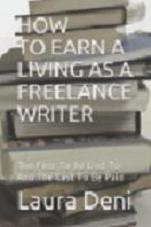 This is not your typical, totally boring textbook.

In the pages of How To Earn A Living As A Freelance Writer (the first to be lied to and the last to be paid) you'll find sex, celebrities, violence, threats, unethical editors, scummy managers and lawyers, treacherous press agents, sex discrimination; as well as a how-to for earning money by writing down words.





ART AND ABOUT


PICTURING PROTEST

Fred W. McDarrah, American, 1925–2007, for The Village Voice, Demonstrators at the Women's Strike for Equality, New York City, August 26, 1970. Gelatin silver print. Gift of the Estate of Fred W. McDarrah. © Estate of Fred W. McDarrah / Getty Images. Photo provided by: Princeton University Art Museum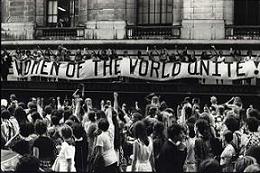 is a thought-provoking photography exhibitions at Princeton University Art Museum. The civil rights movement and the movement against the U.S. war in Vietnam came to a head in the 1960s, inspiring protests across the country. Fifty years after the watershed events of 1968, Picturing Protest examines the visual framing of political demonstrations around the country and on Princeton's campus.

At a time when the coverage and circulation of news media were rapidly expanding, many of these photographs became icons of social struggle, fundamentally changing the ways people have visualized the United States ever since. Drawn from Princeton University collections, the images on view compel us to contemplate the capacity of protest, and of art, to imagine, interpret and cultivate change.

Picturing Protest presents some 35 works – photographs, video and prints – by a wide range of artists, including both photojournalists and activists acting as photographers. The exhibition also features archival photographs from Princeton University's Seeley G. Mudd Manuscript Library in a section devoted to student anti-war demonstrations on Princeton's campus.

The images in the exhibition document protests from the civil rights, anti-Vietnam War, feminist and gay rights movements from 1960 to 1970. Among the charged scenes are demonstrators in conflict with police in Birmingham, Alabama, in 1963 by Charles Moore; a student vigil at Princeton following the death of Martin Luther King Jr. in 1968; Gordon Parks' photograph of the 1963 March on Washington for Jobs and Freedom, which appeared in Life magazine; Fred McDarrah's images of supporters of the women's liberation movement from 1970; and John Filo's searing images of a student protester slain on the Kent State University campus in 1970.

In addition to riveting examples of photojournalism from the era, well-known artists such as Andy Warhol, Robert Rauschenberg and Richard Hamilton re-present images of protest through collage, film and printmaking to comment on the ways that the media was conditioning the public's understanding of violence, power and race.

Picturing Protest is curated by Juliana Dweck, Mellon Curator of Academic Engagement at the Princeton University Art Museum, and is on view at the Museum through October 14, 2018.

FRIDA KAHLO: MAKING HERSELF UP

Guatemalan cotton coat worn with Mazatec huipil and plain floor-length skirt. Museo Frida Kahlo. © Diego Rivera and Frida Kahlo Archives, Banco de México, Fiduciary of the Trust of the Diego Rivera and Frida Kahlo Museums. Photo: V&A Museum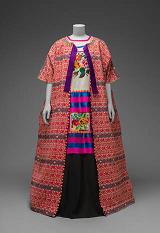 is a fresh perspective on Kahlo's compelling life story through her most intimate personal belongings.

She was as famous for her iconic and unique sartorial efforts as for her art.

Frida Kahlo has been cited as a fashion inspiration by everyone from Beyoncé to Dolce & Gabbana.

For the first time ever outside of Mexico, her colorful wardrobe is now on display in London.

Proving she was anything but a minimalist, Frida's frocks, corsets, jewelry and other accessories are exhibited at the Victoria & Albert Museum alongside photographs, letters and even medicine bottles.

The personal effects were discovered in 2004 after sealed rooms in her home were opened for the first time in 50 years. The exhibit opened on June 16, 2018 at the V&A in London.



E-Book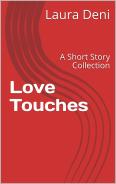 Soft back Book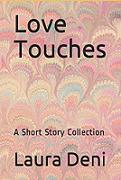 SWEET CHARITY


GAMES DONE QUICK is a series of charity video game marathons. These events feature high-level gameplay by speedrunners raising money for charity. Games Done Quick has teamed up with several charities in its seven-year history, including Doctors Without Borders and the Prevent Cancer Foundation. Games Done Quick is currently the largest fundraising event globally for both charities.

To date, Games Done Quick has raised over 14 million dollars for charity. The organization also average over 1800 people in attendance at our events, including staff, volunteers, runners, and attendees just looking to have fun and support the event.

June 24th - July 1st, 2018 in Bloomington, MN benefits Doctors Without Borders.




E-Book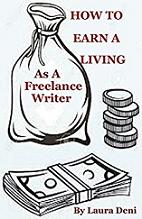 Soft back Book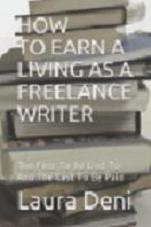 This is not your typical, totally boring textbook.

In the pages of How To Earn A Living As A Freelance Writer (the first to be lied to and the last to be paid) you'll find sex, celebrities, violence, threats, unethical editors, scummy managers and lawyers, treacherous press agents, sex discrimination; as well as a how-to for earning money by writing down words.





SPREADING THE WORD


TONY AWARDS HINDSIGHT One of the best moments was the participation of the drama students of Marjory Stoneman Douglas High School in Parkland, Fla., singing Seasons of Love Rent. Another was the acceptances speeches from The Band's Visit winners - and the fact that this charming, grown-up, elegant, thoughtful and intelligent musical won.

I'd like to see co-hosts Sara Bareilles and Josh Groban co-star in a Broadway musical or in a television sitcom. They have a charisma which would wear well.

Worst part: Robert DeNiro.

DeNiro doesn't always have to act like a raging bull. Considering the participation of the drama students from Florida and the suicides which took place during the days before the Tony Awards - he could have called for gun control or more mental health/suicide prevention programs.

JUNE 18-24 IS REFUGEE WEEK in response to Refugee Week, the Globe Theatre in London will present a festival of events exploring Shakespeare's response to refuge and refugees. The week will include the premiere of Nanjing, a piece about identity, dispossession, and the consequences of war.

Written and performed by Jude Christian, it tells the story of the Nanjing Massacre of 1937, frequently referred to as the Rape of Nanking. Jude's credits include directing at the Royal Court and she is Associate Artist at the Gate Theatre, the Yard Theatre and the Lyric, Hammersmith.

DISCUSSION, RUMORS, RETWEET, AND REASON

James Montgomery Flagg (American, 1877–1960), "Wake Up, America! Civilization Calls Every Man, Woman, and Child," 1917. Color lithograph poster, sheet: 40 1/4 x 27 5/8 in. (104.8 x 70.2 cm). Printed by The Hegeman Print, New York, for the Mayor's Committee. Fine Arts Museums of San Francisco, Gift of Sean H. Thackrey, 1979.1.8.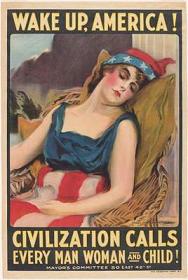 "Fake News," both the term and the profusion of stories that are incomplete or entirely fabricated to misguide, misinform, or sway the public, is everywhere.

During the World Wars, messages were spread through posters and ads, as seen in Weapons of Mass Seduction.

Today, it bombards us through our social media feeds.

Craig Silverman, Buzzfeed; Laura Sydell, NPR; Craig Newmark, Craigslist and Craig Newmark Philanthropies will take attendees through their work on the widespread phenomenon of fake news, why we believe it, and how we can combat it.

This program is free and open to the public.

Seating is first-come, first-served. June 23, 2018, Koret Auditorium, deYoung Museum, San Francisco.

UMPQUA VALLEY SUMMER ARTS FESTIVAL takes place June 22, 2018 - June 24, 2018 in Roseburg's Fir Grove Park in Oregon; the festival celebrates the Land of Umpqua's abundant creative talent, and attracts thousands of visitors each day.

This self-contained watershed in southwestern Oregon was first the homeland of diverse Indian groups and then was explored and exploited by adventurers by land and by sea in the late 1700's and the early 1800's.

Land of Umpqua in Roseburg is the heart of Land of Umpqua. Scenic hiking trails, gorgeous waterfalls, internationally recognized fly-fishing, thriving wine industry.

The Arts Festival will feature over 100 local and regional artists offering hand-crafted works in all media. Outstanding local artists offering demonstrations of how they work. Non-stop music, dance, and other entertainment on two stages. A food court featuring Umpqua Dairy, local BBQ, as well as craft beer and local wine.

NOAH'S ARK was brought to life last Friday, June 15, 2018 in the stunning setting of Southwark Cathedral in London - in a performance celebrating the 60th anniversary of Benjamin Britten's Noye's Fludde in the place where it received its London premiere.

Attendees heard legendary entertainer and original cast member Michael Crawford in the speaking role of the Voice of God, plus amateur instrumentalists depicting animals and nature through magical musical effects under the baton of conductor Martyn Brabbins. Members of Finchley Children's Music Group, founded by Britten following the London premiere of his one-act community opera, represent the pairs of animals that joined Noah and his wife in the ark.

The production features the quirky cantata Rejoice in the Lamb and Sacred and Profane, eight medieval lyrics that explore the theme of mortality and dates from towards the end of Britten's life.

In addition to Crawford the event featured Jamie W. Hall as Mr Noah and Jessica Gillingwater as Mrs Noah, the BBC Singers with Richard Pearce at the organ. Matthew Monaghan directed.

THURSDAY JUNE 21 is National Selfie Day where you can take a picture of yourself eating, since it's also National Chocolate Éclair Day and National Onion Ring Day - which doesn't sound like a great combination. Friday, June 22, is National Pecan Sandy Day, Saturday, June 23, is National Pink Day and National Pralines Day.






E-Book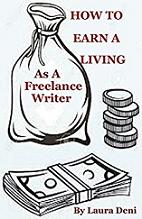 Soft back Book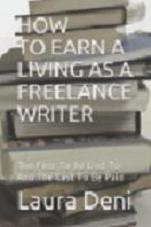 This is not your typical, totally boring textbook.

In the pages of How To Earn A Living As A Freelance Writer (the first to be lied to and the last to be paid) you'll find sex, celebrities, violence, threats, unethical editors, scummy managers and lawyers, treacherous press agents, sex discrimination; as well as a how-to for earning money by writing down words.





GREASE HITS MIDDLE AGE AT 40




The iconic movie musical starring Olivia Newton-John and John Travolta - Grease - celebrated its 40th anniversary yesterday, June 16, 2018.

The $6 million low-budget musical took nearly $9million in its first weekend. It's gone on to become the fourth highest grossing live action musical - taking nearly $400million.

There have been more than 123,000 different stage productions of Grease since 1971.

The stage version came before the film. John Travolta played Doody, one of the T-Birds, in the first national tour of Grease when he was 17. The company had to hire his sister Ellen as a chaperone to comply with child labor laws.

Travolta was 23 when he made the film. Newton-John was 29.

Ellen Travolta - her brother's tour chaperone - was also in the movie. She plays a diner waitress with a single line, "Oh, there's Danny and Sandy," while watching the dance on TV.

Happy Days star Henry Winkler was the original choice to play the Travolta role of Danny. He turned it down for fear of being typecast.

All the potential stars of the film had to take a crow's feet test. If they had facial lines in close-ups, they didn't get the part. Stockard Channing was 34 when she played 18-year-old bad girl Rizzo. She was given freckles to make her look younger.

The cast chewed about 100,000 pieces of bubble gum during the film's shoot.

Rydell High is actually three different real Los Angeles high schools. The facade is Venice High School, the interior is Huntington Park High School, and the field is John Marshall High School.

Susan Buckner, who played goodie two-shoes cheerleader Patty Simcox, was Miss Washington in the 1971 Miss American pageant, finishing in the top ten. In 1998 she admitted to Courant that while rumors of various love affairs on the set were gossip fodder, only she and Jeff Conaway became romantically involved. Conaway who played Kenickie in the movie was in the original Broadway production. Conaway was the male understudy ready to take over at a moment's notice in the parts of - Danny Zuko, Doody, Eugene Florczyk, Johnny Casino, Kenickie, Roger, Sonny Latierri, Teen Angel, and Vince Fontaine. He would then play Danny for two years in the Broadway musical as the first permanent replacement. In the Broadway 1997 revival Conaway played Vince Fontaine. He spent five years married to Olivia Newton-John's sister Rona. He died in 2011, due to pneumonia.

The word Grease isn't said - not once - in the entire script.

The day the cast filmed the scene containing the song Look At Me, I'm Sandra Dee - in which Stockard Channing's Rizzo sarcastically bellows "Elvis, Elvis, let me be; keep that pelvis far from me" - was August 16, 1977 - the day Elvis Presley died.

By the way, Travolta knows his way around more than the dance floor. He currently holds the jet licenses and type ratings for the Boeing 747 (Australian cert) and Boeing 707. He also holds licenses in Gulfstream, Challenger, Hawker, Falcon, Lear, Citation jets as well as the de Havilland Vampire and Canadair CL-41 Tutor/Tebaun military jets. He is the Qantas Airways Global Goodwill "Ambassador- at-Large" and piloted the original Qantas 707 during "Spirit of Friendship" global tour in July/August 2002. He flew the 707 to New Orleans after the 2005 hurricane disaster bringing food and medical supplies, and in 2010, again flew the 707, this time to Haiti after the earthquake, carrying supplies, doctors and volunteers.

Sing-A-long Grease a unique, interactive screening of the movie musical Grease, marking the 40th Anniversary of the film, on Thursday, June 21, 2018 at the State Theatre of New Jersey in New Brunswick, NJ.

Complete with on-screen lyrics, the program also includes a chance for the audience to dress up as T-Bird or Pink Lady and enter the costume competition for prizes.

Every performance starts with a Sing-a-long host who warms up the audience, trains them how to "hand-jive," deploy the contents of their free magic moments fun packs, and heckle in all the right places as well as judge the costume competition.

Sing-a-long Greasers will be decked out in their own versions of 50s high school garb worn at Rydell High, including poodle skirts and saddle shoes, black leather biker and powder-pink bomber jackets, chiffon scarves, and skinny ties.

Hit songs include Summer Lovin', Grease Lightning, Beauty School Dropout, and You're The One That I Want.


OTHER PEOPLE'S MONEY


COME FROM AWAY the Tony-Award-winning musical originally scheduled to close its limited engagement at Toronto's Royal Alexandra Theatre in January, 2019, will transfer to Toronto's Elgin Theatre the next month in an announcement made by Mirvish Production.

Come From Away has earned back its full capitalization.

Come From Away, written by Canadian husband-and-wife team David Hein and Irene Sankoff, tells the story of a small Newfoundland community that welcomed 7,000 stranded airplane passengers on the night of September 11, 2001.

The musical first opened in New York in March, 2017, at Broadway's Gerald Schoenfeld Theatre, where it continues to play in an open-ended run. The production will launch a third company, which will tour North America beginning in October. A fourth company will open in Melbourne, Australia, at the Comedy Theatre in July, 2019.

THE CHICAGO CUBS have teamed up with Third Man Pressing to offer fans an exclusive Vinyl Record Ticket Package for the Cubs-Reds game Friday, July 6, at Wrigley Field! Fans who purchase a ticket to the July 6 game through this special offer will receive a limited-edition, 7-inch, double-sided vinyl record featuring Eddie Vedder's single All the Way, which was written by Vedder as a tribute to the Chicago Cubs in 2007. The other side of the record features the iconic song Go, Cubs, Go, written and sung by lifelong Cubs fan Steve Goodman in 1984.

This limited-edition vinyl record is pressed on blue and red vinyl and only available as part of this exclusive ticket package. Ticket packages are available on a first-come, first-served basis. One vinyl record will be granted for each ticket purchased through this offer.

ROSSI RALENKOTTER who has spent 45 years in the tourism industry - the last 14 as head of the Las Vegas Convention and Visitors Authority - has announced that he will retire, but didn't specify a date. He has reportedly retained an attorney to obtain a severance package.

His sudden announcement is murky. According to the Las Vegas Review Journal, two months ago Ralenkotter publicly told board members that he intended to "stay on the job until January 2021 to witness the opening of a 600,000-square-foot exhibition hall at the Las Vegas Convention Center."

However, he is 71-years-old and a year ago he was told that he is now cancer free after battling the disease for several years.

His retirement announcement took place after it was disclosed that Ralenkotter used $17,152 in Southwest Airlines cards for personal travel for himself and his family.

Ralenkotter has apologized for his actions and paid back the money to the agency.

A lengthy investigation by the Las Vegas Review Journal has been exposing a cozy relationship between various member of the board, and their lavish perks. An audit detailed that former employee Brig Lawson senior director of business partnerships, in making funding requests between 2012 and 2017, stated the money was for promotional events when, in fact, it was for gift cards.

Lawson also instructed Southwest employees to submit invoices to the convention authority without mentioning the purchases were for gift cards. The airline compiled with the request.

Lawson resigned in the wake of the scandal.



E-Book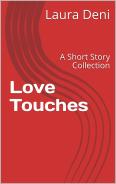 Soft back Book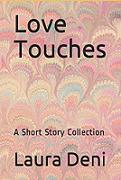 GRAMMY MUSEUM GRANT PROGRAM has announced that $200,000 in grants will be awarded to 14 recipients in the United States and Canada to help facilitate a range of research on a variety of subjects, as well as support a number of archiving and preservation programs.

Generously funded by the Recording Academy, the Grammy Museum Grant Program provides funding annually to organizations and individuals to support efforts that advance the archiving and preservation of the recorded sound heritage of the Americas for future generations, in addition to research projects related to the impact of music on the human condition. In 2008, the Grant Program expanded its categories to include assistance grants for individuals and small to mid-sized organizations to aid collections held by individuals and organizations that may not have access to the expertise needed to create a preservation plan.

Grants Awarded:

Scientific Research

New York University—New York awarded: $20,000 enabling researchers to use behavioral online testing and brain imaging to assess whether listening to pleasurable and/or novel music boosts memory for independently memorized information. This discovery will guide new educational and clinical strategies to improve learning.

Tufts University—Medford, MA awarded: $19,557 Memory loss affects more than a third of Americans over 70 and has been linked to changes in neural dynamics and connectivity. This project will be the first to identify how music creates a more integrated brain in both musicians and populations with memory loss, and how neural integration through music enhances long-term memory.

McGill University—Montréal awarded $20,000 to study whether the intense pleasure evoked by music modulated by dopaminergic and/or opioid transmission? The researchers from McGill propose a pharmacological approach able to solve the issue. Following a study on dopaminergic transmission, they will administer opioid agonist (oxycodone) and antagonist (naltrexone) during music listening. This would unravel the underpinning neural mechanisms of musical reward, and open important perspectives for music-based paradigms and interventions.

Washington University—St. Louis awarded $11,514 to test a novel technique of using one's own singing voice as a cue to guide movement. This method holds promise to transform gait rehabilitation for older adults as well as people with Parkinson's disease (PD).

Preservation Assistance
Tri-Centric Foundation, Inc.—Brooklyn, N.Y. awarded $5,000 to support to inventory, identify, and prioritize 300 scores and 1,025 audio and video recordings of Anthony Braxton.

Conseil Québécois du Patrimoine Vivant—Quebec City awarded $5,000 in support of accessing the contents of a Jean Trudel collection. From 1965 to 1975, folklorist Trudel travelled across the province of Quebec recording traditional French-Canadian musicians at festivals, concerts, and dances, as well as in their own homes. His collection contains 266 reel-to-reel tapes and documents from many major figures in traditional French-Canadian music.

Native Media Resource Center—Gualala, CA awarded $5,000 to rescue and organize 400 hours of at-risk reel-to-reel tapes from Native Radio—Bay Area: 1973–1978, including the KPFA-FM series, Living On Indian Time.

Preservation Implementation
Arhoolie Foundation—El Cerrito, CA awarded $20,000 to digitally preserve and make selectively available online, in streaming audio more than 300 hours of recordings made by folklorist Dr. Harry Oster between 1957 and 1980 in Louisiana, Iowa, Memphis, England, and Mexico.

Country Music Hall of Fame and Museum—Nashville, TN awarded $15,000 to preserve, digitize, and ensure public access to 316 rare interviews with performers, songwriters, and music executives from one of the world's most significant country music oral history collections.

Columbia University Libraries—New York awarded $20,000 to digitize and preserve 400 hours of unique recordings of early electro-acoustic music.

Phoebe A. Hearst Museum of Anthropology—Berkeley, CA awarded $12,280 to transfer 150 hours of sound recordings from Native North American performers spanning the years 1940 to 1980 to digital formats.

The Juilliard School—New York awarded $15,112 for "Digitizing Juilliard's History" which seeks to preserve 483 reel tapes from its first decade of audio recordings, 1951 to 1959.

UCLA Film & Television Archive—Los Angeles awarded $17,073.25 to digitally restore rare kinescopes of the historically important 1950s television series "Stars Of Jazz" (KABC-TV, 1956-58).

T. Christopher Aplin—Pasadena, CA awarded $14,463.75 for The Fort Sill Chiricahua/Warm Springs Apache Tribe's Apache Prisoner of War Audio Collection Digitization and Processing Project to catalogue, process, and establish appropriate access for the recorded sound heritage of the Apache prisoners of war seized with Geronimo in 1886.

THE GRIFFIN POETRY PRIZE has been presented to Billy-Ray Belcourt 23, of Alberta,Canada has won the Canadian portion of the $65,000 Griffin Poetry Prize. Belcourt, a 2016 Rhodes Scholar, was recognized at a Toronto gala on Thursday night, June 7, 2018, for his first poetry collection, This Wound is a World, published by Frontenac House.

The three-member judging panel praised This Wound is a World in their citation as a "politically necessary" meditation on "queerness, Indigeneity, rebellion and survival".

Belcourt is the youngest winner in the history of the prize.

American poet Susan Howe took home the $65,000 international honor for Debths (New Directions). Founded in 2000 by businessman Scott Griffin and a group of trustees, the Griffin is billed as the world's largest prize for a first-edition single collection of poetry written in or translated into English.

Eligible collections of poetry must have been published between January 1 and December 31 of the prior year. Submissions must come from publishers only.

Romanian writer and political figure Ana Blandiana, was honored with a Lifetime Recognition Award for her poetry\ opposing the oppressive Ceausescu regime.

She joins a list which includes: Frank Bidart, Ana Blandiana, Robin Blaser, Yves Bonnefoy, Hans Magnus Enzensberger, Seamus Heaney, Adelia Prado, Adrienne Rich, Tomas Tranströmer, Ko Un, Derek Walcott, and Adam Zagajewski.

The Canadian runners-up were Montreal-born Aisha Sasha John for I have to live. (McClelland & Stewart), Donato Mancini of Vancouver for Same Diff (Talonbooks). The international short list also included three other American finalists: Tongo Eisen-Martin for Heaven Is All Goodbyes (City Lights), Layli Long Soldier for Whereas (Graywolf Press), and Natalie Shapero for Hard Child (Copper Canyon Press).

Griffin also paid homage to 2013 Griffin Poetry Prize winner David McFadden, who died the week of the event, saying the wordsmith told him the honor "made a huge difference in his life."

Judges read 542 books of poetry from 33 countries, including 17 translations.

In addition to the grand prize winners, each finalist also received $10,000 for participating in a June 6, reading at Toronto's Koerner Hall.

ISAAC HERNANDEZ the principal dancer for the English National Ballet, was awarded the Benois de la Danse prize at a Benois de la Danse Nominees Gala Concert held June 5, 2018 in the Bolshoi Theater in Moscow, Russia. Hernández is the first Mexican to win the coveted prize, considered the Oscar of ballet.

The Benois de la Danse is one of the most prestigious ballet competitions. Founded by the International Dance Association in Moscow in 1991, it takes place each year and is the judging is jury-based. The members of this jury change every year and consists of only top ballet personages.

Statuettes are given to the winners in the categories of lifelong achievement, ballerina, danseur, choreographer, composer and designer.

The Benois de la Danse earns a cash prize of $1,000,000, as well as exceptional events occurring during the previous year on stages around the world. These include dancing roles of all kinds as well as choreographic accomplishments.

Hernandez, a 27-year-old Jalisco, Mexico native, was nominated for the best dancer award for his performances in Don Quixote with the Rome Opera Ballet, in which he worked under the artistic direction of legendary Russian ballet dancer Mikhail Baryshnikov, and La Sylphide, with the English National Ballet.

Last November the young dancer won the award for best male dancer at the United Kingdom's National Dance Awards. The Benois de la Danse prize was founded in 1991 and is named after the Russian artist and ballet stage designer Alexandre Benois. The award seeks to recognize "the tireless work, professionalism, discipline, virtuosity and passion" of the best dancers in the world, according to the Benois prize website. Prizes are also awarded for best ballerina, lifetime achievement, choreography, composition and design.

In the June 5 program, "the most outstanding works in the world of dance created in the last year and the most outstanding works in the history of the Benois Prize. The participants are stars of these leading companies:"

Bolshoi Theatre of Russia - Mariinsky Theatre - Boston Ballet (USA) - Dortmund Ballet (Germany) - English National Ballet - Joffrey Ballet (USA) Korean National Ballet - National Ballet of Uruguay - Paris Opera Ballet - Royal Ballet of Flanders - San-Francisco Ballet (USA) - State Ballet Berlin - Stuttgart State Ballet (Germany) -Vienna State Ballet - Washington Ballet.

The members of the Jubilee Jury, under the presidency of Yuri Grigorovich, are all Benois laureates:

Julio Bocca — Artistic Director of the National Ballet of Uruguy;
Jorma Elo — Choreographer;
Sue Jin Kang — Artistic Director of the Korean National Ballet;
Julie Kent — Artistic Director of the Washington Ballet;
Manuel Legris — Artistic Director of the Vienna State Ballet;
Brigitte Lefevre — Ex-Director of the Paris Opera Ballet, Director of Danse Biennale in Cannes;
Svetlana Zakharova — Prima-ballerina of the Bolshoi Theater of Russia.

London-based Hernández will return to Mexico in August to present his ballet gala Despertares at the National Auditorium in Mexico City.



GENESIS INC. by Jemma Kennedy.

Directed by Laurie Sansom.

"Cyclist are you? Good for the lungs, less so for the sperm. Try fast walking instead."

Double BAFTA winner Harry Enfield and Arthur Darvill star. They are joined by Oliver Alvin-Wilson, Ritu Arya, Kirsty Besterman, Laura Howard, Shobu Kapoor, Clare Perkins and Arthur Wilson.

Jemma Kennedy's new play is a richly imaginative, topical and explosively funny comedy that takes a look at the moral compass of the private IVF industry.

Hampstead Theatre will partner with Fertility Network UK and Donor Conception Network throughout the run of Genesis Inc.

Hampstead Theatre has partnered with Fertility Network UK and Donor Conception Network for the production of Genesis Inc. to offer advice, support and information, surrounding the topics explored in Genesis Inc. for members of the public. Fertility Network UK provides practical and emotional support, information and advice for anyone experiencing fertility issues, at any stage of their fertility journey. They work to raise the profile and understanding of fertility issues and to push for timely and equitable provision of fertility treatment throughout the UK. They are available for anyone who has ever experienced fertility problems; emphasizing "You are not alone."

The Donor Conception Network is a charity offering support and information to anyone considering donor conception (with or without surrogacy). For those who are successful they provide support to parents of children conceived this way and donor conceived children and young people. We do this through a variety of ways including: conferences, workshops, local meet ups, and children's groups. They are a pioneering parent-led and child-centred organization and a trusted authority on the social and emotional aspects of building or expanding a family using donor conception. They are considered at the forefront of the donor conception movement, bringing 25 years' of experience and the voices of r members to inform professionals, practitioners and policy makers in the UK and worldwide.

Genesis Inc. opens on the Main Stage from June 22, 2018 at the Hampstead Theatre in London.

THE LIEUTENANT OF INISHMORE by Martin McDonagh.

Directed by MGC Artistic Director Michael Grandage.

Stage and screen actor Aidan Turner, best known for playing the title role in the BBC hit series Poldark, plays Mad Padraic, a terrorist deemed too violent to be a member of the IRA, in this hilarious, acute observation of violence in contemporary culture.

Who knocked Mad Padraic's cat over on a lonely road on the island of Inishmore and was it an accident? He'll want to know when he gets back from a stint of torture and chip-shop bombing in Northern Ireland: he loves that cat more than life itself.

June 23 - September 8, 2018 at the Noel Coward Theatre in London.

SKIN TIGHT by Josh Harmon.

Directed by Daniel Aukin.

The cast includes Will Brittain as Trey, Stephen Carrasco as Jeff, Eli Gelb as Benjamin Cullen, Cynthia Mace as Orsolya, Idina Menzel as Jodi Isaac and Jack Wetherall as Elliot Isaac.

Reeling from her ex-husband's engagement to a much younger woman, Jodi Isaac (Idina Menzel) turns to her famous fashion-designer dad for support. Instead, she finds him wrapped up in his West Village townhouse with Trey. Who's 20. And not necessarily gay. But probably an adult film star. At least, according to Jodi's son. Who's also 20. And definitely gay. Skintight assays the nature of love, the power of attraction, and the ways in which a superficial culture persists in teaching its children that all that matters is what's on the inside.

The creative team for the world premiere is made up of Lauren Helpern scenic design, Jess Goldstein costume design , Pat Collins lighting design , and Eric Shimelonis original music and Sound Design.

Skintight opens officially on June 21, 2018 at the Laura Pels Theatre in the Harold and Miriam Steinberg Center for Theatre in New York City. in a limited engagement through August 26, 2018.

Idina Menzel will not be appearing in Skintight on Sunday July 22 at 3pm.

THE HUMANS by Stephen Karam.

Directed by Tony Award winner Joe Mantello.

The Humans is an uproarious, hopeful, and heartbreaking play that takes place over the course of a family dinner on Thanksgiving. Breaking with tradition, Erik Blake has brought his Pennsylvania family to celebrate and give thanks at his daughter's apartment in Lower Manhattan. As darkness falls outside the ramshackle pre-war duplex and eerie things start to go bump in the night, the Blake clan's deepest fears and greatest follies are laid bare. Our modern age of anxiety is keenly observed, with humor and compassion, in this new American classic that won the 2016 Tony Award for Best Play.

Reed Birney and Jayne Houdyshell will reprise their Tony Award-winning performances. The cast will also include previous Broadway company members Cassie Beck, Lauren Klein, Nick Mills, and Sarah Steele.

Scenic design by David Zinn. Costume design by Sarah Laux. Lighting design by Justin Townsend. Sound design by Fitz Patton.

June 19 - July 29, 2018 at the Ahmanson in Los Angeles.

HEAD OVER HEELS is a new musical featuring songs by The Go-Go's.

Directed by Michael Mayer.

Featuring 17 songs by '80s rock band The Go-Go's including We Got the Beat, Vacation, Our Lips Are Sealed, Vacation, Mad About You and Heaven is a Place on Earth.

The musical is called an Elizabeth romp about a royal family, mistaken identities and sexual adventures, including an oracular prediction of doom.

The principal cast features Andrew Durand, Iman Jones, Jeremy Kushnier, Bonnie Milligan, Peppermint in her Broadway debut, Tom Alan Robbins, Alexandra Socha and Rachel York.

Gwyneth Paltrow makes her Broadway debut as a producer with this production, which had a pre-Broadway tryout April 10-May 6 at the Curran in San Francisco and begins previews on Broadway June 23 at the Hudson Theatre ahead of a July 26 opening.

HOLMES AND WATSON by Jeffrey Hatcher, based on the characters of Arthur Conan Doyle.

Directed by Mark Shannahan.

The cast includes: Elizabeth Bunch, Dan Domingues, Chris Hutchiso, David Matranga, Noble Shropshire, Jay Sullivan, Rajeev Varma and Jeremy Webb.

Three years after the mysterious death of beloved detective Sherlock Holmes off Reichenbach Falls, Dr. John H. Watson receives a telegram that suggest his old friend may still be alive. The mysterious wire was sent from a doctor who states that three patients in his asylum's care have each claimed to be the late Sherlock Holmes. Watson embarks on a journey to disprove these claims. Could Sherlock Holmes really be alive after all this time?

James Youmans Scenic Design - David C. Woolard Costume Design - David Budrie Sound Design - Kristen Larson Stage Manager - Emily Bohannan Assistant Stage Manager - Pamela Prather Dialect, Voice and Text Coach - Stewart Whitley New York Casting.

June 22 - July 22, 2018 at the Alley Theatre in Houston, Texas.

ATHALIA by Handel.

Directed by Lindy Hume.

Conductor and Harpsichord Erin Helyard.

Called "the first great English oratorio."

The powerful plot comes alive in a hotbed of intrigue and devious characters. The murderous, idol-worshipping Queen Athalia is intent on eradicating the line of David. But one has escaped the slaughter: the child Joas has been raised in secret by Josabeth, wife of the high priest Joad. Can Athalia succeed in her dreadful purpose that all heirs to the throne are to be destroyed?

Starring Emma Pearson, Miriam Allan, Clint van der Linde, Brenton Spiteri, and David Greco.

Lighting design by Matthew Marshall.

Presented by Pinchgut Opera June 21-26, 2018 at City Recital Hall, Sydney, Australia.

OUR VERY OWN CARLIN McCULLOUGH by actress/playwright Amanda Peet.

Directed by Tyne Rafaeli.

A single mother discovers that her ten-year-old daughter is a tennis phenom. When a young, dedicated coach takes Carlin under his wing, her meteoric rise takes shape, and this threesome struggles over what is best when building up a champion.

Featuring Mamie Gummer, Abigail Dylan Harrison, Caroline Heffernan, Tyee Tilghman and Joe Tippett.

Scenic Designer Tim Mackabee - Costume Designer Elizabeth Caitlin Ward - Lighting Designer Lap Chi Chu - Original Music & Sound Design by Lindsay Jones - Dramaturg Amy Levinson - Production Stage Manager Cressa Amundsen - Casting Director Phyllis Schuringa, CSA.

Major support for this world premiere production provided by the Edgerton Foundation New Play Production Fund. June 19 - July 29, 2018 Audrey Skirball Kenis Theater, Geffen Playhouse in Los Angeles.


WHO'S WHERE




U2 performs Monday, June 18, at Capital One Arena in Washington, DC. On Thursday they open a two nighter at the TD Garden in Boston.

BROADWAY AND THE BARD An Evening of Shakespeare & Song. Tony Award-winning actor Len Cariou comes to the Bay Area, starring in his acclaimed one-man show Broadway and the Bard: An Evening of Shakespeare & Song, conceived by Cariou, Barry Kleinbort and Mark Janas, with direction by Kleinbort and musical direction by Janas. It will be presented in a limited engagement June 21-24, 2018 at the Lesher Center for the Arts, Walnut Creek, California.

MELISSA MANCHESTER AND THE NSO POPS the Grammy-winning songwriter brings her raw, expressive voice and powerhouse guitar prowess to the Concert Hall at the Kennedy Center in Washington, DC on June 22-23, 2018.

GUNS N' ROSES brings their tour to the Download Festival on Monday, June 18, in Paris, France. On Thursday the show is in Dessel, Belgium at the Graspop Metal Meeting. Next Sunday, June 24, they star in Mannheim, Germany at the Maimarkt Mannheim.

THE HOLLYWOOD VAMPIRES the supergroup made up of Alice Cooper, Johnny Depp and Aerosmith guitarist Joe Perry perform tonight, Sunday, June 17, at Manchester Arena Manchester, UK. They rock out on Tuesday, June 19, at the Glasgow SEE Hydro Glasgow, UK. On Wednesday, June 20, they star at the Wembley Arena London. Friday finds them at Hellfest Clisson, France. Next Sunday, June 24, they blast away at the Graspop Festival Dessel, Belgium.

LUCINDA WILLIAMS, STEVE EARLE AND DWIGHT YOAKAM are on their LSD Tour, using the first letter of each performer's given name. June 21, 2018 at the Starlight Theater in Kansas City.

BRUNO VLAHEK & DUBRAVKA VUKALOVIC winners of the International Piano Four-Hands Competition, the duo are set to perform a selection of music by Chabrier, Saint-Saëns, Ravel, Granados and de Falla in a dazzling showcase of two players on one piano. June 20, 2018 at Dubai Opera in Dubai, UAE.

ED SHEERAN opens a four nighter Thursday, June 21, at Principality Stadium Cardiff, Wales.

WYNTON MARSALIS QUARTET featuring Wynton's brother Jason Marsalis on drums, performs Tuesday, June 19, at the Barbican in London.

NINE INCH NAILS one of rock's greatest live bands, bring their incendiary live concert experience to Royal Albert Hall for the very first time on June 24, 2018.

BILLY JOEL on stage June 23, 2018 in Dublin, Ireland at the Aviva Stadium.

BRAD PAISLEY on stage Thursday June 21, 2018 at the Mattress Firm Amphitheatre, Chula Vista, CA, US. Saturday's stop is at the Lakeview Amphitheater, Syracuse, NY.


FINAL OVATION


EURYDICE DIXON a successful Australian comedian was brutally raped and murdered as she was going home following a comedy gig at the Highlander Bar in Melbourne's CBD on Wednesday, June 13, 2018. She was 22.

She took the route home she always traveled, and was noted for always testing a friend when she was about to reach her home. Her last message was sent to her good friend and fellow comic Tony Magnuson just after midnight, about 300 feet from her home.

They had left the Highlander Bar at 10:40pm, walking to get food at a nearby supermarket where Eurydice purchased a Paleo bar for the journey home.

"She was happy and content. She gave me a hug, blew me a kiss and said she was going for a walk," Magnuson told police.

"She was on top of the world because her gig went so well. At 12am I got a message that said 'I'm almost home safe, HBU [how about you]'.

Her body was found at about 2:40am by a passerby in Carlton North park.

Jaymes Todd, 19, appeared in Melbourne magistrates' court on Thursday charged with rape and murder, after handing himself into police on Wednesday night.

Police believe that Todd was a total stranger.

Representing Todd was Victoria Legal Aid lawyer John Riordan who said his client suffered from a autism spectrum disorder. Todd will return to court on October 3.

Eurydice was viewed an an extremely talented and popular young comic who was noted for "bold feminist riffs."

She graduated from Princes Hill Secondary College in Carlton North and studied acting and performed regularly with the Burwood Student Theatre Company based at Deakin University.

Eurydice is survived by her father Jeremy Dixon, a widower, and her 16-year-old brother. The three lived together a top-floor flat of a three-story public housing project. The children's mother died about 11 years ago.

Her friends in the comedy community set up a crowd funding site to pay for her funeral.

GENNADI ROZHDESTVENSKY acclaimed Russian conductor's death was announced by Moscow's Tchaikovsky Conservatory on June 16, 2018. He was 87.

In a career spanning more than 60 years, Rozhdestvensky served in positions of principal conductor for the Bolshoi Theater Orchestra and as chief conductor of the Stockholm Philharmonic, the Vienna Symphony and the BBC Symphony.

He guest-conducted at many major orchestras including the Berlin Philharmonic, the Boston Symphony and the Cleveland Orchestra.

Since 2012 he had been the music director and chief conductor at the State Academic Chamber Theater in Moscow.













Next Column: June 24, 2018
Copyright: June 17, 2018 All Rights Reserved. Reviews, Interviews, Commentary, Photographs or Graphics from any Broadway To Vegas (TM) columns may not be published, broadcast, rewritten, utilized as leads, or used in any manner without permission, compensation and/or credit.
Link to Main Page
---
Laura Deni



For the snail mail address, please E-mail your request.
CLICK HERE FOR COMMENT SECTION