! >
Broadway To Vegas
  SHOW REVIEWS     CELEBRITY INTERVIEWS     GOSSIP     NEWS 
| | |
| --- | --- |
| | |
Copyright: June 17, 2001
By: Laura Deni
CLICK HERE FOR COMMENT SECTION

STARS PAY UP AND UNION VOTE LOOMS

No more extended casino credit for celebrities. Siegfried and Roy stagehands are now referred to by their employee number rather than by their name. Unhappy grumblings are surfacing since Steve Wynn in May, 2000 sold his Mirage Resorts, Inc to billionaire Kirk Kirkorian, merging the Wynn empire with the MGM Grand conglomerate.


KIRK KIRKORIAN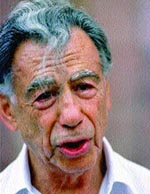 Nearly one hundred employees involved with the Mirage Hotel based Siegfried and Roy production show, which features the entertainers' exotic animals, vote June 19th in a National Labor Relations Board-supervised election. On the table is whether they want to be represented by Theatrical Stage Employees, Artists and Allied Crafts, Local 720. That union currently represents 4500 employees in the Las Vegas area, who are basically employed as support personnel for stage shows and conventions.

MGM Mirage executives deny claims that the employees' situation has deteriorated.

"There are issues that have arisen since Steve Wynn sold the property," said Dana Pearson, business representative for the local. "Instead of the personal hands-on touch of Mr. Wynn, it's gone to a corporate type of thing. Mr. Wynn took good care of his people, and when he left, the people who took over didn't, because the people who work on Siegfried & Roy came to me."



SIEGFRIED & ROY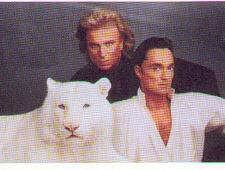 Those who work for Siegfried and Roy emphasized they do not have any complaints against the entertainers. "Steve Wynn promised the world, and then delivered on his promises. Now we are called by our employees numbers, rather than our names," said an employee.

MGM Mirage spokesman Alan Feldman strongly denied the charges and issued a statement

"We are firmly opposed to the union, and we believe we'll prevail in an election," Feldman said. "We're pleased they scheduled it so quickly so we can get this matter behind us quickly. There have been no fundamental changes in the important areas of work rules, pay, or benefits throughout the merger, and we're in the midst of meeting right now with our stagehands to hear their concerns and to respond as best as we can under the bounds of the law."



BRUCE WILLIS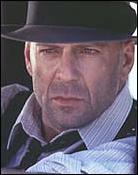 Other complaints have been generated from wealthy celebrities who have been irked that their unlimited casino credit at the Bellagio has been capped. First to get his credit clipped was Don Johnson who wasn't happy when the joint refused to extend his credit. Then Ben Affleck got in a dither when he couldn't get an extension on his credit.

Wynn's philosophy was that stars with a high Q rating were good for the money, and that they dressed up the place. Besides, Wynn likes celebrities. New owner Kirkorian has a different approach - no fawning and pay your own way.

That has trickled down to the bedrooms. The Mansion, which is part of the MGM Grand is really 29 maisonettes tuckled away from prying eyes. They used to go rent-free to high rollers and high profile celebrities. Not any more. The rooms now go for $7,000 a night. A hitch is that you must be invited to rent them. Those invited to shell out the big bucks for the privilege of being pampered and protected include Tiger Woods, Michael Jordan and Bruce Willis.



Broadway To Vegas is supported through advertising and donations. Priority consideration is given to interview suggestions, news, press releases, etc from paid supporters. However, no paid supporters control, alter, edit, or in any way manipulate the content of this site. Your donation is appreciated. We accept PAYPAL. Thank you for your interest.


FLEETWOOD MAC AUCTIONS ELVIS

Entertainer Fleetwood Mac and partner Ted Owen teamed up to auction off a ballroom full of Elvis Presley items yesterday at Bally's Hotel in Las Vegas. The event pulled in over $3.5 million. Adding color commentary to the unusual Internet auction was David Stanley, the step-brother and former body guard of the King of Rock and Roll.



MICK FLEETWOOD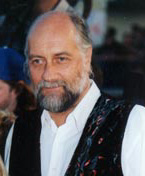 Billed as the largest collection of Presley items outside of Graceland, memorabilia on the auction block ranged from - a gun collection, including the Colt .45 that Presely unsuccessfully tired to give to President Nixon during a 1970's White House visit and a gold-plated Baretta handgun that Elvis acquired when he purchased a home from Blake Edwards, a saddle, white piano from Graceland, a Chevy Impala, artwork, jewelry, custom made karate outfits, a Harley Davidson motorcycle - to - a bike Elvis wrecked as a child.

As with all celebrity possessions, real value has little if anything to do with the winning bid. "There is a lot of emotional involvement," explained Fleetwood.

Stanley became related to Presley when his mother married Presley's father, Vernon. "When I moved into Graceland I was only four years old. I didn't know what a "King" was or what a "hounddog" was, but I remember the first time I saw him. He walked over to us three boys - I have two older brothers - and he said - I've always wanted a little brother and now I have three.' He knelt down, picked us up and gave us a hug."

Legendary drummer Mick Fleetwood, born Michael John Kells Fleetwood, will be celebrating his 54 birthday on June 24. Born in Redruth, England to a father who was a Wing Commander in the Royal Air Force, Fleetwood has seen his personal life turn around since his New York wedding on July 26, 1995 to Lynn Frankel.

Fleetwood credits Lynn with helping him to sober up and return to performing. He admits that he was "overweight and miserable, and wasn't playing...I was also abusing myself with cocaine, although not to the extent that I used to. Am I and was I an addict? Yes."

Now a grandfather, Mick became actively involved in the lucerative celebrity auction business three years ago. He couples the gavel down business with performing. On Friday night the first 1000 people that showed up at Bally's convention area to ogle the Presley doo-dads were treated to a special performance by Fleetwood.

In addition to being back on stage he's back in the recording studio. A new album with Stevie Nicks is in the works. Mick and the boys head into the studio next month with Stevie to follow just as soon as she can take a break from her current tour. Expect the release by the end of this year, to coincide with the group's new tour.


DIPPING YOURSELF IN CHOCOLATE

The latest trend in decadence is - bathing in chocolate. The Hotel Hershey, located in Hershey, Penn., headquarters of the Hershey Foods Corp., has opened a new $7 million spa that features therapy treatments involving chocolate baths and fondue wraps. Whipped cream and sprinkles are extra.

$265 can buy you three hours in the Chocolate Escape which includes a Whipped Cocoa Bath, Cocoa Butter Scrub, and Chocolate Fondue Wrap.

Ancient rituals surround the luxury of bathing, and chocolate baths are no exception. Each of Hershey's baths affords both mystique and luxury. In their Whipped Cocoa Bath the person spends 25 minutes settled into a foaming chocolate milk bath containing one-eighth cup of Hershey's unsweetened cocoa powder and one third cup of instant nonfat dry milk, touted as a soothing and softening signature Hershey experience.

Chocolate Fondue Wrap takes about an hour and involves their exclusive formula of warmed moor mud and essence of cocoa which is brushed over the participant as chocolate scented candles burn. This revitalizes and nourishes the skin as it relaxes the body. The fondue application follows. The body is then wrapped in a soft warm blanket.

Chocolate Mud Hydrotherapy is a 25 minute experience. Moor Mud and essence of cocoa may be beautifying, but for some thoughts of childhood playing in the mud may be conjured up.

Milton Hershey built his chocolate factory in the abundant farmlands of Pennsylvania to ensure a fresh, quality supply of milk. Known since the times of Cleopatra for its skin softening and soothing properties, the milk and honey bath is another signature Spa experience.

Almond Body Polish - means your chocolate bars may be a few almonds short! The treatment combines the gentle exfoliation of almonds with a softening moisturizer.

Crescent Court spa in Texas offers KURS. For centuries the European spa experience has been centered on the practice of "Taking the Kur," a series of treatments that typically continue for ten to twenty days at a time, four times a year. That's 80 days a year - So if you're wealthy and tense, a kur cure may be the answer.

Using natural resources such as thermal mineral water, purifying algae, rare mud and essential oils and herbs, the Kur is suppose to satisfies the body's craving for minerals and nutrients, leaving the skin refreshed and the body balanced.

If you're hired on as a chef in a luxury hotel you might be surprised to find yourself picking, squeezing, grating and peeling - not for a gourmet dining room menu - but preparing spa ingredients that will be slathered on the well buffed bodies of the well heeled.

The Crescent Court specializes in a lot of wine therapies and of course, their famous Texas barbecue wrap, which uses a mixture of honey, tomato paste, spices and cayenne pepper to help tenderize your tired body.

Texas Crushed Cabernet Body Scrub depends upon the grape picking season and costs $55. This 25 minute event not only helps strengthen skin by protecting it from free radicals but exfoliates it and smoothes out skin tone as well. Crushed cabernet grape seed is applied to the body in a mixture of oils to enliven skin cells and promote a delightful silky texture.

Or - there is the Anti-Cellulite Red Wine Bath, also dependant upon the grape season. For $50 wine marc is poured into a bath along with aromatherapy oils, helping melt away the appearance of cellulite, anxiety and stress - all in 25 minutes.

Their Wine and Honey Wrap costs $85 and sounds as though it should be on a restaurant menu. A delicious paste of wine yeast extract, honey and organic essential oils is spread over the body, improving skin tone and circulation. This wrap is also great for detoxifying the body and is a perfect partner to the anti-cellulite red wine bath. 50 minutes for a new you.

Men are not forgotten. Natural Spirulina Wrap begins with either a relaxing malt scotch or green tea in a room lit only by honey amber candlelight. A Dead Sea salt scrub is then applied to the skin, and elbows and feet are rubbed with terracotta stone for a smoothing feel, followed by the choice of either a rosewood bath or shower. A hot stone massage relieves tension and, as a luxurious finale, gentlemen can enjoy the old-fashioned pampering of a shave with the use of hot towels, and after shave tonic.



CRESCENT COURT HOTEL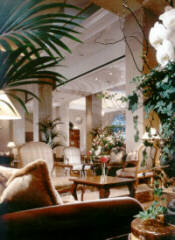 If nothing else Balinese brides were clean. Inspired by the royal palaces of Central Java, the traditional Lulur ritual was given to brides for 40 consecutive days prior to the wedding to cleanse, soothe and beautify the skin. Symbolically, the use of flowering plants, rice and coconuts throughout the Lulur ritual represent life, fertility and prosperity. Following a massage with Jasmine oil, the body is scrubbed with a moist mixture of Jasmine (for scent), Turmeric (for cleansing), and rice powder (for exfoliation), and cool yogurt is then slathered onto the skin. Warm ginger tea is served while relaxing, and a luxurious flower petal bath follows with the application of moisturizing jasmine lotion. 110 minutes sets you back $225.

Bali Spice "Boreh" Ritual costs $225 and lasts 100 minutes. "Boreh" is a spice-based remedy for aching joints and sore muscles traditionally used by Balinese villagers. The hand crushed rice and spice paste was applied on the legs to increase blood circulation and relieve aches after a day's work in the field tending rice. This ritual begins with clove, ginger and native island spices "Boreh" blended into a body mask. While the mask is drying and warming the skin, relax into an acupressure style massage, followed by a refreshing shower and Jamu massage with island spice oil. This stimulating and spicy treatment is suggested for athletes, cool winter days and rheumatism.

Sauvignon Massage uses a different type of grape and is also dependant upon the wine season.The $125 procedure is a toning rubdown using grape-seed extracts and oils. The polyphenols in the grape-seed extracts help stabilize the free radicals in the body's system, fight aging and create balance and synergy with the skin. 50 minutes.

The Arizona Biltmore hotel has their kitchen chefs extract cactus juice for the Cactus Flower Wrap. You can choose the 50 minutes or 80 minute version with price tags of $115 or $155. Exclusively at the Arizona Biltmore, this indigenous treatment uses all natural products; cactus flower syrup, honey, citrus-infused oil, native grains and yogurt. These products leave your skin replenished and silky smooth. Essence from the Cactus Flower also serves as an anti-oxidant to protect skin from the sun's harmful U.V. rays.

For those who are into the do it yourself spa treatments - don't. Things like bathing in chocolate mud are better done in a spa. Pouring milk and chocolate into your bathtub can become counter productive. Discovering that you have created a bathrub ring that takes a putty knife to a penetrate can elevate a stress level to the bubble over point.


APPLAUSE, APPLAUSE


WHITNEY HOUSTON slated to receive the Black Entertainment Television (BET) first Lifetime Achievement Award at the Paris Hotel in Las Vegas this coming Tuesday. Rumors are flying that PETA, the animal-rights group that resorts to violence on human beings and/or their possessions, under the guise of being kind to animals, plans a major demonstration on The Strip that night. PETA promises that hundreds of its supporters will be there brandishing posters of Whitney in a white mink coat under the slogan, Fur Shame.

A few years ago PETA picketed a Las Vegas fur shop, which reported that the demonstration - covered by local television cameras - was the best free advertising they ever received. Business boomed and a store official confided that a PETA protester even returned to purchase a fur - asking the store owner not to tell anyone.

Meanwhile in New York City, last Thursday designer Calvin Klein was hit in the face with a tofu cream pie thrown by PETA protesters with a bad aim. They were trying to hit Karl Lagerfeld.

Six members of PETA were arrested and charged with disorderly conduct and trespassing after the incident at the 20th Annual American Fashion Awards at Lincoln Center in Manhattan. After getting cleaned up Klein was presented with the Council of Fashion Designers of America's Lifetime Achievement Award.


SWEET CHARITY


CANCER RESEARCH INSTITUTE June 19th & 20th benefit at Don't Tell Mama, NYC. Richard Skipper appearing as Carol Channing along with cabaret stars Sidney Myer and Diana Templeton who also produces the event The show is in memory of Diana's mother their dear friends Carol Smyth & Arlene Vogel. The CRI receives the entire $20. cover charge.

JACK PALANCE who won a best supporting Oscar as the tough, old cowboy in City Slickers, hosts the annual charity golf tournament in honor his late son. The June 30 event at Stallion Springs Resort in Tehachapi, Calif. will feature a Western-style barbecue, a campfire, and an actor portraying Buffalo Bill Cody. The tournament, which will benefit the cancer center at Children's Hospital in Los Angeles, is in memory of his son. Cody Palance died three years ago of melanoma at age 43. Palance, 80, doesn't golf, but participates by singing around the campfire. Reports are that last year he refused to stop.


OTHER PEOPLE'S MONEY


BOB BARKER the host of The Price Is Right has donated $500,000 to Harvard Law School to establish the Bob Barker Endowment Fund for the Study of Animal Rights. The Barker endowment, donated in Barker's name by Pearson Television, which produces and owns The Price Is Right, which just inked Barker to a five-year contract extension on his 30th anniversary of hosting Price, will support teaching and research at the Law School in the field of animal rights and will fund periodic courses and seminars taught by visiting scholars.

RAY CHARLES has made a $1 million donation to Albany State University, in Georgia and the legendary singer has promised even more.The $1 million check from the Ray Charles Foundation is the first installment of a $2 million pledge made by the Albany native, in honor of Aretha Robinson, Charles' mother. The second $1 million check is expected by the end of the year.



MAJOR BARBARA starring Cherry Jones playing opposite English actor David Warner in the new Roundabout Theatre Company revival of the George Bernard Shaw classic.

Directed by the Tony Award winning Daniel Sullivan, the production will have sets by John Lee Beatty, Jane Greenwood costumes and lighting by Brian MacDevitt.

The cast includes Dana Ivey, Zak Orth, and Denis O'Hare. Previews began at the American Airlines Theatre, NYC on June 15 with opening night set for July 12.

ALL I REALLY NEED TO KNOW I LEARNED IN KINDERGARTEN June 19-24. Summer Theatre, Spirit Lake, Iowa.

THE CIVIL WAR staring Larry Gatlin at the 3,000 seat San Diego Civic Theatre in San Diego, CA June 26 - July 1.

THE NEW YORK SHAKESPEARE FESTIVAL officially opens its 46th season of Shakespeare in Central Park today Measure for Measure starring Billy Crudup.

HONK a musical tale of Hans Christian Andersen's The Ugly Duckling. Music by George Stiles. Lyrics by Anthony Drewe Music Theatre of Wichita in Wichita, Kansas June 27 - July 1.

DAME EDNA in Denver, Colorado at the Auditorium Theatre through July 2. The outrageous Dame Edna keeps the material up to date. At her show at the Schubert in San Francisco Dame Edna commented - "For security's sake I've hired Robert Blake. He said, 'Stay in the car.'"

AND THEN THERE'S BEA, WITH HER FRIEND BILLY GOLDENBERG AT THE PIANO starring Bea Arthur June 19-24 at the Paramount Theatre in Austin, Texas.

BEST LITTLE WHOREHOUSE IN TEXAS June 19-24 in Houston, Texas at Jones Hall.

1776 Toni Tomei directs this musical about the creation and signing of the Declaration of Independence. Through July 24 at the Hillbarn Theatre in Foster City, CA.

DANCE OF DEATH starring Helen Mirren will open in the fall at the Broadhurst, NYC, produced by the Shubert Organization. Richard Greenberg is doing the adaptation and Sean Mathias is directing.

THE AMERICAN IN ME Corporate downsizing and infertility woes drive the story about how far a couple will go to conceive a child. World premiere by Chicago playwright Rebecca Gilman. Directed by Amy Glazer. Jeff Parker will play Ben with Bethanny Alexander as Jeannie. Also in the cast are Anne Darragh as Winnie, the support group leader, Julian Lopez Morillas Portraying Leeth, Jeannine's father, Robert Parsons, Richard Gallaghter, Nicole Fonarow, Laura Owen and Michael Ray Wisely. Through July 8 at the Magic Theatre San Francisco.

QUARTET German playwright Heiner Muller's adaptation of Les Liaisons Dangereuses, will run June 27 to July 1 at the Brooklyn Academy of Music. Directed by Gabriella Maione, the production stars Daniel McDonald as the lecherous Vicomte de Valmont.

THE VAGINA MONOLOGUES Wortham Center's Cullen Theater Houston, Texas Starring: Starla Benford, Sherri Parker Lee, & Linda Ellerbee. June 19-24.


WHO'S WHERE


STEVE MARTIN whose art collection is on display at the Bellagio Hotel in Las Vegas through September 3, is returning to Broadway.

The vehicle is an adaptation of Carl Sternheim's 1911 dark comedy, The Underpants, commissioned by New York's Classic Stage Company.

In the play, a civil servant's wife accidentally drops her underwear during a parade.

Subsequently, a series of men proposition her under the guise of renting a room in the apartment she shares with her husband.

CSC hired an academic to provide Martin with a literal translation of the German-language Underpants, and he's completed a draft of his adaptation. The play now heads into a summer workshop.

MEL BROOKS, NATHAN LANE AND MATTHEW BRODERICK at Tower Records on Broadway and West 66th Street, NYC June 25 from 6 to 8 p.m. The trio is spending their night off signing CD booklets of Sony Classical's release of The Producers cast album.

JUICE NEWTON June 30 at the Casablanca Hotel, Mesquite, Nevada.

PAUL SIMON and BRIAN WILSON Mandalay Hotel Events Center, Las Vegas, Nevada June 22.

FRED TRAVALENA June 22-23 Stardust Hotel, Las Vegas.

JOURNEY, PETER FRAMPTON June 23 at the Verizon Wireless in Charlotte, N.C.

TOM JONES June 22 in Saratoga, CA at the Villa Montalvo Garden Theatre and June 23 in Redwood City, CA at the Fox Theatre.

ANNE ARCHER has taken over taking off her clothes as Mrs. Robinson in the London stage version of The Graduate. Archer officially opens tomorrow.

BRIAN SETZER '68 COMEBACK SPECIAL June 19 in Del Mar, CA at the Del Mar County Fair. On June 20 they are in Phoenix, Arizona at the Celebrity Theatre and on June 22 in Boise, ID at the Big Easy. The next night it's Missoula, MT on stage at the Wilma Theatre.

MADONNA June 19-23 in Berlin, Germany at the Max Schmeling Halle.

BILLY JOEL has teamed up with director choreographer Twyla Tharp to create a Broadway musical which will be workshopped August 2-September 26. James Nederlander, Jr., will produce. Stuart Malina will be the music director. Cast has not yet been set.

VALERIE HARPER will replace Linda Lavin as Marjorie Taub the depressed wife in The Tale of the Allergist's Wife beginning July 31. Lavin received a Tony nomination for her part. Lavin's final performance in the play is July 29.

TONY BENNETT June 22-June 24 at Caesars Palace in Atlantic City, NJ.

'N SYNC June 19 in Toronto, Ontario at the Toronto Skydome.

SANDY PATTY June 27 at the Veterans Memorial Auditorium in Columbus, Ohio.

PAUL ANKA June 21-July 4 at the MGM Grand Las Vegas.

JENNIFER HOLLIDAY who first appeared on Broadway 20 years ago in Dream Girls tomorrow steps the prison matron role in Chicago NYC.

KATE SHINDLE the 1978 Miss America is the new Sally Bowles in Cabaret. Shindle takes over from Gina Gershon starting Tuesday.

BARBARA COOK June 23 performs at the John Harms Center for the Arts in Englewood, NJ.

BETTY BUCKLEY June 17 at the Le Petit Theatre in New Orleans, LA.

LIZ CALLAWAY performs at Odette's in New Hope, PA June 21 through June 24.

ROBERT GOULET Venetian Hotel, Las Vegas July 2 -Sept. 1 Dark Sundays.


PIFFLE AND PROFUNDITIES


ANTHONY QUINN AND TIMOTHY McVEIGH A theological question: Why was Anthony Quinn denied a Catholic funeral service in his home town - a Baptist Chuch agreed to conduct the funeral - yet Timothy McVeigh was given the last rites of the Catholic church?













Next Column: June 24, 2001
Copyright: June 17, 2001. All Rights Reserved. Reviews, Interviews, Commentary, Photographs or Graphics from any Broadway To Vegas (TM) columns may not be published, broadcast, rewritten, utilized as leads, or used in any manner without permission, compensation and/or credit.
Link to Main Page
---
Laura Deni



U.S. Postal Address: Post Office Box 60538, Las Vegas, NV 89160
CLICK HERE FOR COMMENT SECTION