! >
Broadway To Vegas
  
  REVIEWS INTERVIEWS COMMENTARY NEWS

| | |
| --- | --- |
| | |
WALKING THE BEAT TEAMS POLICE WITH TEENS - - RENASCENCE OFF-BROADWAY CAST CD RECORDING REVIEW - - EUROPE BY DAVID GREIG - - BROADWAY SINGS FOR PRIDE - - THE DAVID GILMOUR GUITAR COLLECTION - - DOWNTON ABBEY LIVE - - 14th ANNUAL JOHNNY MERCER SONGWRITERS PROJECT - - MONSTERS & MYTHS: SURREALISM AND WAR IN THE 1930s AND 1940s - - DONATE . . . Scroll Down





Copyright: June 16, 2019
By: Laura Deni
CLICK HERE FOR COMMENT SECTION


WALKING THE BEAT BRINGS INNER CITY YOUTH AND POLICE OFFICERS TOGETHER TO BUILD COMMUNITY THROUGH THEATER


Walking the Beat, a pioneering creative writing, theater and multi-media residency for inner city young people and police officers who participate in creating original writing and performances about their neighborhood and what their own role can be in community safety, is coming to Hollywood this summer, courtesy of the Fountain Theatre.

Utilizing performing arts as a vehicle for youth empowerment and community building, Walking the Beat Hollywood will provide transformative experiences for underserved youth in grades 9-12 and police officers in a Fountain Theatre partnership with Elizabeth Youth Theater Ensemble, Hollywood Police Activities League and Los Angeles City College Theatre Academy.

Inner city youth and LAPD officers will work together over the course of eight weeks to develop, write and perform a theater piece based on their own stories. The program will culminate with three free, public performances.

Originated in 2016 by New Jersey's Elizabeth Youth Theater Ensemble's Theo Perkins and Angela Kariotis, The Elizabeth Youth Theater Ensemble's mission is centered upon strengthening the voices of young artists. Utilizing theater-arts based curricula, EYTE provides creative learning opportunities for inner city youth where they gain confidence, communication skills and self-awareness. EYTE seeks to provide experiences that empower youth, developing theater as a powerful place for community building and social justice.

The New Jersey project is funded by The Office of the Mayor Chris Bollwage and HBO's Department of Corporate Responsibility.

Walking the Beat has proven to transform lives using a results-based arts education methodology and curriculum. Building confidence, character, communication skills and community, the program develops both an appreciation for our common humanity and a commitment to community and social justice in students and officers alike.

In 2016, The Guardian reported a total of 1,093 people killed by police officers in the United States. 449 of those murdered were of Black and Hispanic descent. According the Washington Post, 34% of those shot and killed were unarmed Black males. The Post also reported that Black males were three times more likely to get shot and killed than White males. On the flip side, in 2016 there were 63 police officers killed by gunfire, according to the Officer Downs Memorial Page. As these numbers continue to grow, so does the lack of trust between police officers and people of color. The anxiety felt in the presence of police officers, as a young African-American male, innocent of any crime, is real.

According to Perkins who has a BA from Morehouse College and a MFA Acting from UCLA's TFT, "As the number of deaths of young black men at the hands of police continues to grow in the U.S., so does the lack of trust between police officers and people of color. As an arts organization, we challenged ourselves to ask, 'what can we do to fix this? How can the arts be used as a tool to tackle these issues?' Walking the Beat works to reinforce positive interactions between police and young people through facilitated dialogue and improvisation."

What most excites EYTE is having mobilized a large group of police officers in Elizabeth New Jersey. These officers are now excited about getting to know the young people in their community. And the students who participated are continuing to cultivate these relationships in their communities. These are the kind of results that EYTE and The Fountain Theatre hope to bring to Hollywood."

"This is an opportunity to share our process with Los Angeles," says Kariotis, professor in Seton Hall University's College of Communication & The Arts, who acts as Walking the Beat's curriculum director and program facilitator. "Most importantly we're sharing our imagination. We're modeling art as preventative and urgent care. Energy like this is contagious."

The Fountain is committed to theatre as a change agent and to serving the community. In these highly charged times, nothing is more urgent than promoting better understanding between young people of color and the police who serve their communities. EYTE's WTB does just that and more. It changes lives. WTB's powerful curriculum and methodology has been proven — through pre and post workshop interviews, surveys and testimonials — to produce real, on the ground change; it has brought inner city youth and police closer together in New Jersey. Our goal is to produce the same results in Southern California. Hollywood is a dense, urban neighborhood, and home to at least 23 known active gangs, tagger crews and party crews. More than 75% of the youth are people of color, and 85% live in poverty. We can serve these young people through WTB.

Walking the Beat Hollywood will match ten students from six inner city high schools with five LAPD officers.

"LAPD Hollywood is excited to partner with the Fountain to make Walking the Beat a reality," says Hollywood Division commanding officer Cory Palka. "This is another giant step in building trust in our community. It's an investment we must make. We look forward to the summer journey and the August production."

Los Angeles City College Theatre Academy will host Walking the Beat's three culminating performances in August, offering the students an opportunity to perform on a college campus, further empowering them and helping them to envision themselves as important players in their immediate communities.

Walking the Beat Hollywood is supported in part by the Fountain Theatre, Deborah Culver, the Vladimir & Araxia Buckhantz Foundation, Robert and Carrie Meadow, Supervisor Sheila Kuehl, Councilmember Mitch O'Farrell, Central Hollywood Neighborhood Council, Dorothy Wolpert and the Shubert Foundation.

The Hollywood Police Activities League serves low-income youth, particularly in Hollywood and its environs, by building positive relationships between law enforcement professionals and children in their community. Hollywood PAL believes that with police officers as their role models, youth develop meaningful values, and that by investing in the personal and social development of our youth, we are investing in the future of our community.

Walking the Beat Hollywood kicks off on Monday, June 17 at the Fountain Theatre. Three culminating performances will take place with one show on Friday, August 9 and two performances on Saturday, August 10 in the Caminito Theater, located on the campus of Los Angeles City College Admission to the performances is free and open to the public.






E-Book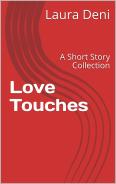 Soft back Book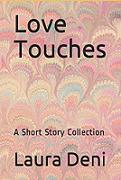 Broadway To Vegas is supported through advertising and donations. Priority consideration is given to interview suggestions, news, press releases, etc from paid supporters. However, no paid supporters control, alter, edit, or in any way manipulate the content of this site. Your donation is appreciated. We accept PAYPAL. Thank you for your interest.



E-Book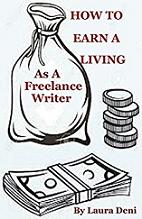 Soft back Book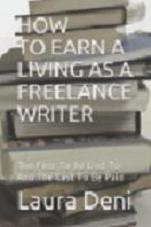 This is not your typical, totally boring textbook.

In the pages of How To Earn A Living As A Freelance Writer (the first to be lied to and the last to be paid) you'll find sex, celebrities, violence, threats, unethical editors, scummy managers and lawyers, treacherous press agents, sex discrimination; as well as a how-to for earning money by writing down words.





ART AND ABOUT


MONSTERS & MYTHS: SURREALISM AND WAR IN THE 1930s AND 1940s featuring works by Salvador Dalí, Luis Buñuel, Max Ernst, René Magritte, Joan Miró, Pablo Picasso, Dorothea Tanning, and others, this exhibition explores the Surrealists' portrayals of monsters, fragmented bodies, and other depictions of the grotesque as metaphors for the destabilizing consequences of war and psychological fears and fantasies of unbridled power.

Through 79 objects, including paintings, drawings, prints, photographs, and periodicals drawn primarily from the collections of The Baltimore Museum of Art and the Wadsworth Atheneum Museum of Art, Monsters & Myths highlights the brilliance and fertility of this period, which arose in response to Hitler's rise to power, the Spanish Civil War, and World War II - events that profoundly challenged the revolutionary hopes that had guided most Surrealist artists in the 1920s. The powerfully disturbing images produced during this period were an effort to engage with psychological forces that propelled history, and the exhibition may inspire comparisons between the turmoil of the 1930s and 1940s and the political instability of today.

Organized by the Baltimore Museum of Art and the Wadsworth Atheneum Museum of Art.

June 21–September 29, 2019 Upper-Level Galleries of the Frist Art Museum in Nashville, Tennessee.

C. WYETH: NEW PERSPECTIVES This exhibit takes a comprehensive look into the oeuvre of this master 20th-century illustrator.

Though better known for his work illustrating classics such as Treasure Island and The Boy's King Arthur, Wyeth had artistic output that went well beyond, with landscapes, portraits, murals, and still lifes.

The exhibit will include about 70 paintings and drawings that reveal a fuller picture of this American icon. June 22-September 15, 2019 at the Brandywine River Museum of Art in Chadds Ford, PA.






E-Book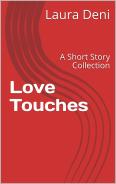 Soft back Book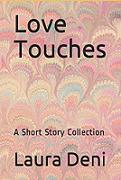 SWEET CHARITY


BROADWAY SINGS FOR PRIDE

Tony winner Cady Huffman

takes place Monday, June 24, 2019, when the award-winning non-profit Broadway Sings for Pride will premiere their 9th annual Pride charity concert event. Entitled Fearless, the two hour concert will take place at The JCC Manhattan in New York City.

Emmy award-winner Susan Lucci will join a bevy of performers from stage, screen and sports to celebrate LGBTQIA Pride, commemorating the 50th Anniversary of the Stonewall Rebellion! The night will include appearances by Tony Winner Cady Huffman, Broadway favorite Telly Leung, RuPaul's Drag Race's Yuhua Hamasaki and more to kickoff PRIDE Week in New York City.

The night will include a retrospective of Pride from the last 50 years, as told by some of your favorite pop and Broadway songs, celebrities, Broadway performances, and special guest speakers. The funds raised on this very special evening will go to worthy LGBTQIA organizations in the New York City area. Performers and speakers scheduled to appear: Emmy award winning Susan Lucci , Miss Lawrence, Yuhua Hamasaki, Tony winner Cady Huffman, Mark Segal, Sarah Rice, Wade Davis, Sally Kohn, Michael Musto, Telly Leung, Michael James Scott, Sasha Hutchings, Grammy nominated Frenchie Davis, Kay Trinidad, Russell Fischer, Rachel Eskenazi-Gold, Tessa Alves, Ralph Meitzler, Vasthy Mompoint, Jonathan Burke, Justin Sargent, Jordan Baker, Keisha Gilles, Zell Morrow, Cole Grey, Brian Falduto, Adam B. Shapiro, Catherine Bradley, Grace DeAmicis, Jack Pravda, Connor Mills, Cooper Lantz, Eric Walker Jr., Tad Wilson, Mason Alexander Park, Phindi Wilson, Sarah Parnicky, Nathan James, Desmond is Amazing, Cece Suazo-Harris, Adrienne Fishe, STAR Theater for Social Change, Anne Fraser Thomas, Mayo Performing Arts Company, Lindsay Cherin.

Charles Santoro serves as musical director, arranger and pianist. He will be joined by David Cinquegrana on guitar, Joe Mankin on bass guitar and John Ferrari on percussion. Asaf Blasberg will serve as technical live stream director, along with Robert Miele as lead camera operator and John DeMarco camera assistant. Makeup services will be provided by: Amy Sue Nahhas, Emma Berley, Geneva Fong, & Danielle Lampo.

THE DAVID GILMOUR GUITAR COLLECTION the personal guitar collection of the rock 'n' roll legend Davd Gilmour — guitarist, singer and songwriter of Pink Floyd.

. With more than 120 guitars, including his preferred Fender models of Broadcasters, Esquires, Telecasters and Stratocasters, the Christie's auction on June 20, 2019 marks a rare opportunity for guitar aficionados, musicians and collectors to explore one of the world's most comprehensive groupings of guitars that hooked generations.

In advance of the New York sale, the entire David Gilmour Collection will be exhibited at Christie's London followed by highlights in Los Angeles and will conclude with a full preview in New York. Estimates start at $300 with proceeds to benefit charity.

THE LATIN RECORDING ACADEMY has named 23-time Latin Grammy and two-time Grammy winning singer, composer, musician, and philanthropist Juanes as the 2019 Latin Recording Academy Person of the Year as part of its milestone 20th anniversary.

Juanes will be honored for his creative artistry, unprecedented humanitarian efforts, support for rising artists, and philanthropic contributions to the world. Through his songs, international performances, and work with his organization Fundación Mi Sangre (My Blood Foundation), and as co-founder of Paz Sin Fronteras (Peace Without Borders), Juanes continues to raise awareness for the power and importance of peacebuilding with extraordinary credibility and consistency.

The Latin Recording Academy's Person of the Year recognition is bestowed upon musicians of Ibero American heritage in acknowledgment of their artistic achievements in the Latin music industry, their fellowship, as well as their humanitarian efforts. Past honorees include Marc Anthony, Miguel Bosé, Roberto Carlos, Plácido Domingo, Emilio Estefan, Gloria Estefan, Vicente Fernández, Juan Gabriel, Gilberto Gil, Juan Luis Guerra, Julio Iglesias, José José, Maná, Ricky Martin, Carlos Santana, Alejandro Sanz, Joan Manuel Serrat, Shakira, and Caetano Veloso.

Juanes will be celebrated at a special star-studded gala featuring a tribute concert on November 13, 2019, at the MGM Grand Convention Center in Las Vegas. Net proceeds from The Latin Academy Person of the Year gala will go toward the charitable work of the Latin Grammy Cultural Foundation whose mission is to further international awareness and appreciation of the significant contributions of Latin music and its makers to the world's culture through scholarships, fellowships, grants, and educational programs. The Foundation's primary charitable focus is to provide scholarships to students interested in Latin music with financial need, as well as grants to scholars and organizations worldwide for research and preservation of diverse Latin music genres.

THE TEMPERAMENTALS by Jon Marans, will be presented by the East LynneTheater Company in Cape May, New Jersey on Monday, June 24, at The First Presbyterian Church of Cape May, where ELTC is in residence. 50% of the door donations will be shared between Cape May Stage and East Lynne Theater Company (both nonprofits); 50% will be donated to the Gay Men's Health Crisis another nonprofit to support its on-going work. Following the reading will be a Q&A with the cast.

In 1950, two Temperamentals, the code word used by homosexuals to quietly define themselves, saw the need to start an organization whose purpose was to unite, inform and empower. Founders Harry Hay, a Communist and social radical, and famed Austrian-born avant-garde fashion designer Rudi Gernreich, named it the Mattachine Society after a Medieval French secret society of masked men who were the anonymous social critics of their time, because Harry and Rudi, too, believed theirs should be, at first, an "underground" society. This was the era of McCarthyism, when much of American politics and culture was focused on containing the spread of Communism. It was also the time of the "Lavender Scare" when federal and state governments investigated and fired thousands of employees who were suspected of being gay or lesbian, claiming that they were "security risks" who were vulnerable to Soviet blackmail.

While this intelligent, witty, and entertaining play explores the trials of the society's founders as they risked their lives and livelihoods to gain equality, it also reveals the relationship between Hay and Gernreich as their passion for each other grew, along with their cause.

East Lynne Theater Company, Cape May Stage, and GABLES have joined forces to support LGBTQ+ Gay Pride Month with Cape Pride.

Meanwhile, on ELTC's mainstage, Summerland runs through July 20, and Tales of the Victorians begins on Thursday, June 20 at. at Kaleidoscope, on the Washington Street Mall.

SPREADING THE WORD


DOWNTON ABBEY LIVE an open air concert taking place June 22, 2019, on the stunning grounds of Highclere Castle, outside London. Performed by the Chamber Orchestra of London with the show's composer, John Lunn on piano, the concert will be hosted by actor Jim Carter in character, as the beloved Mr. Carson.

This Downton Abbey Live open air concert is an official celebration of the iconic series and its music, and promises to be a once in a lifetime opportunity held at Highclere Castle, the home of Downton Abbey.

Mr. Carson will look back over his time at Downton Abbey and remember the many characters that filled the home over the years. Carson will also recall some of the most significant events that took place in the house, each time showing a rich collection of clips and montages from the series on high definition screens.

The orchestra will play songs from the beautiful soundtrack by John Lunn, and be accompanied by special guest singers for songs such as I'll Count The Days and If You Were The Only Girl In The World.

14th ANNUAL JOHNNY MERCER SONGWRITERS PROJECT stages it's free, weeklong songwriter workshop June 23-29, 2019 on the Northwestern's Evanston campus in Illinois.

Aspiring songwriters, between the ages of 18 and 30 working in any popular music style apply to be selected for the program of The Johnny Mercer Foundation (JMF) and the American Music Theatre Project (AMTP) at Northwestern University

Master teachers Stephen Bray, Craig Carnelia and Andrew Lippa return to lead the project this summer, which culminates with the Songwriters in Concert event June 29, a performance showcase celebrating Johnny Mercer's life and legacy featuring the talents of program participants and the master teachers.

The program is free-of-charge to selected songwriters through the generosity of the Johnny Mercer Foundation. Participants are housed on Northwestern's Evanston campus and receive a stipend for travel expenses and meals.

Last year, a record-setting 170 applicants applied for the 12 spots in the prestigious program, which has been a catalyst to the careers of many artists. Among the program alumni are Tony, Oscar and Golden Globe Award winners Benj Pasek and Justin Paul; Fred Ebb Award winners Sam Willmott and Shaina Taub; Jonathan Larson Award winner Nikko Benson; and Latin Grammy Award winners Obed Bermudez and singer/actress Jennifer Peña.

MICHAEL PALIN - LIVE ON STAGE to celebrate the paperback publication of Erebus: The Story of A Ship, Monty Python star and much-loved television globe-trotter Michael Palin announces a brand new one-man stage show. In the first part of the show, Palin brings to life the thrilling story of HMS Erebus, the tough little ship that took on the Antarctic and the Arctic in the 1840s, and which was the subject of his latest bestselling book. His richly illustrated talk conveys the triumph and tragedy of the ship's short and doomed life, and what it was about it that made him so keen to tell its story.

In the second half, Michael tells his own life story, including how his three favorite subjects at school (Geography, History and Comedy) have shaped his life, from 'Monty Python' to 'Ripping Yarns' and the many television travel series that have taken him all around the world, from the North Pole to North Korea. With previously unseen footage and untold stories, Michael shows how comedy and adventure have been natural bedfellows during a rich and diverse career. The sold out show takes place Saturday, June 22, at Cadogan Hall in London.

SUNDAY, JUNE 16 is Fresh Veggies Day. The 18th is Go Fishing Day, International Panic Day, International Picnic Day, International Sushi Day, and International Panic Day probably brought on if you brought Sushi to a picnic. You can get over that by splurging which is okay, because the 18th is also National Splurge Day. The 19th is National Kissing Day and World Sauntering Day. June 20 is Ice Cream Soda Day and National Bald Eagle Day. The 21st is Go Skate Day, International Yoga Day and National Selfie Day. Also, it's take your dog to work day. Saturday is National Chocolate Eclair Day.





EDNA ST. VINCENT MILLAY SET TO MUSIC
Edna St Vincent Millay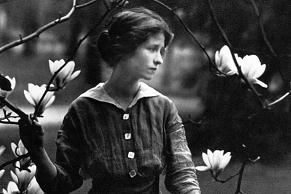 Edna St. Vincent Millay was a redheaded beauty who beguiled men and inspired women.

Edna - who called herself Vincent - was an American poet and playwright. She received the Pulitzer Prize for Poetry in 1923, the third woman to win the award for poetry, and was also known for her feminist activism. She used the pseudonym Nancy Boyd for her prose work. The poet Richard Wilbur asserted, "She wrote some of the best sonnets of the century."

Millay's fame began in 1912 when she entered her poem "Renascence" in a poetry contest in The Lyric Year. The poem was widely considered the best submission, and when it was ultimately awarded fourth place, it created a scandal which brought Millay publicity. The first-place winner Orrick Johns was among those who felt that "Renascence" was the best poem, and stated that "the award was as much an embarrassment to me as a triumph." A second-prize winner offered Millay his $250 prize money. In the immediate aftermath of the Lyric Year controversy, wealthy arts patron Caroline B. Dow heard Millay reciting her poetry and playing the piano at the Whitehall Inn in Camden, Maine, and was so impressed that she offered to pay for Millay's education at Vassar College.

After her graduation from Vassar in 1917, Millay moved to New York City. She lived in a number of places in Greenwich Village. While establishing her career as a poet, Millay initially worked with the Provincetown Players on Macdougal Street and the Theatre Guild. In 1924 Millay and others founded the Cherry Lane Theater "to continue the staging of experimental drama." Magazine articles under a pseudonym also helped support her early days in the village.

In 1923, she married 43-year-old Eugen Jan Boissevain (1880–1949), the widower of the labor lawyer and war correspondent Inez Milholland, a political icon Millay had met during her time at Vassar. A self-proclaimed feminist, Boissevain supported her career and took primary care of domestic responsibilities. Both Millay and Boissevain had other lovers throughout their twenty-six-year marriage. For Millay, a significant such relationship was with the poet George Dillon. She met Dillon at one of her readings at the University of Chicago in 1928 where he was a student. He was fourteen years her junior.

In 1925, Boissevain and Millay bought Steepletop near Austerlitz, New York, which had been a 635-acre blueberry farm. The couple built a barn (from a Sears Roebuck kit), and then a writing cabin and a tennis court.

During the first world war, Millay had been a dedicated and active pacifist; however, from 1940, she supported the Allied Forces, writing in celebration of the war effort and later working with Writers' War Board to create propaganda, including poetry.

In 1943, Millay was the sixth person and the second woman to be awarded the Frost Medal for her lifetime contribution to American poetry.

Millay wrote five verse dramas early in her career, including Two Slatterns and a King and The Lamp and the Bell, a poem written for Vassar College about love between women. She was commissioned by the Metropolitan Opera House to write a libretto for an opera composed by Deems Taylor. The result, The King's Henchman, drew on the Anglo-Saxon Chronicle's account of Eadgar, King of Wessex, and was described as the most effectively and artistically wrought American opera ever to reach the stage.

Her pacifist verse drama Aria da Capo, a one-act play written for the Provincetown Players, is often anthologized. It aired live as an episode of Academy Theatre in 1949 on NBC.

Millay's popularity as a poet had at least as much to do with her person: she was known for her riveting readings and performances, her progressive political stances, frank portrayal of both hetero and homosexuality, and, above all, her embodiment and description of new kinds of female experience and expression. "Edna St. Vincent Millay," notes her biographer Nancy Milford, "became the herald of the New Woman."

Renascence is considered one of her finest poems. "Renascence portrays the transformation of a soul that has taken on the omniscience of God, concluding that the dimensions of one's life are determined by sympathy of heart and elevation of soul. Her poem has now been set to music and turned into an off-Broadway production by Transport Group, The production won the 2019 Off- Broadway Alliance Award for best new musical. The original off-Broadway cast recording has been released by Broadway Records.

This new musical by Carmel Dean and Dick Scanlan, with lyrics from the poems of Millay. The songs by themselves do not convey the story line. The accompanying booklet does provide a synopses.

Cast members are Broadway veterans Mikaela Bennett, Hannah Corneau, Jason Gotay, Danny Harris Kornfeld, Katie Thompson and Donald Webber Jr. .

The music structure reminded me of both Les Miz and Wicked. The opening is vibrant and intense. Beanstock by Hannah Corneau is determined. The third track is the melancholy Lament performed by Katie Thompson. What Lips My Lips Have Kissed with Danny Harris Kornfield begins with an accompanying piano. I Shall You Presently, My Dear with Mikaela Bennett and Hannah Corneau is both sprightly and mysterious. A tinkling piano opens The Ballad of the Harp Weaver sung by Donald Webber who delivers an almost anguished interpretation.

Most of other 9 songs beginning with the militant Blight have multiple singers or the entire ensemble displaying soaring segments, from full bodied to tender presentations. The unique last track, the title song, is more like an opera in itself - running almost 20 minutes.

A must have recording for fans of Edna St Vincent Millay and a remarkable educational took for those studying poetry. This recording may cause those who think poetry isn't their cut of tea to change their mind.

Orchestra: Conductor/Piano: Geraldine Anello. Keyboard: Nathan Perry. Violin: Sylvia D'Avanzo. Cello: Emily Brausa. Harp: Lynette Wardle. Flute, Piccolo, English horn, Oboe, Clarinet, Deborah Avery. French Horn: Rheagan Osteen. Bass: Nate Brown.

Mixed and edited by Michael Croiter. Recorded by Andy Manganello. Mastered by Michael Fossenkemper. Keyboard programmer Randy Cohen. Associate keyboard programmer Sam Starobin. Recorded at Power Station at Berklee, NYC. Mixed at Yellow Sound Lab, NYC. Mastered at TurtleTone Studios, NYC.



E-Book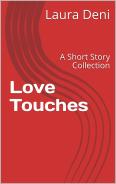 Soft back Book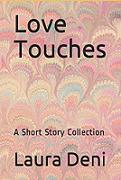 EUROPE by David Greig.

Directed by Michael Longhurst who helms the 25th anniversary revival as his inaugural production as Artistic Director of the Donmar.

Cast includes Billy Howle, Kevork Malikyan, Faye Marsay, Stephen Wight and Shane Zaza.

This is what a border is. A magic money line.

Something changed today. The trains are no longer stopping at the border and no one knows why. Plus, the stationmaster has two new arrivals to deal with. Arrivals that will divide the local population.

Called a "prophetic early masterpiece from David Greig explores our complex relationship to Europe – as a continent, a refuge, an idea.

The creatives are: Designer Chloe Lamford. Lighting Designer Tom Visser. Composer Simon Slater. Movement Director Imogen Knight. Casting Director Anna Cooper CDG.

Thursday, June 20 – Saturday, August 10, 2019 at the Donmar in London.

MATILDA book by Dennis Kelly. Music and Lyrics by Tim Minchin. Based on the book Matilda by Roald Dahl.

Directed by Peter Flynn.

Choreography by Byron Easley.

Anr unlikely hero: Matilda Wormwood. Born to parents who prize their own ignorance and disdain books, learning, and any information they can't get from television, Matilda somehow manages to emerge...a genius. Maybe even a magical one. However, she and the rest of the school are under the tyrannical rule of a deliciously devious villain, principal Agatha Trunchbull. Matilda embraces the fearful and terrifying moments of childhood with humor, hard-earned optimism, and astoundingly witty musical numbers. Songs like Miracle, Naughty, and Revolting Children will ring true to adults and belong in the survival kit of any child making their way through pre-adolescence and beyond.

June 21 - July 21 2019 on the Mainstage at the Olney Theatre inOlney, Maryland.

TONI STONE the world premiere of Lydia R. Diamond's new play.

Directed by Pam MacKinnon.

The cast includes Eric Berryman (Stretch), Harvy Blanks (Alberga), Phillip James Brannon (King Tut), Daniel J. Bryant (Spec), Jonathan Burke (Elzie), Toney Goins (Jimmy), Kenn E. Head (Millie), Ezra Knight (Woody) and April Matthis (Toni Stone).

Toni Stone is an encyclopedia of baseball stats. She's got a great arm. And she doesn't understand why she can't play with the boys. Stone knocks it out of the park as the first woman to go pro in the Negro Leagues. Featuring a bullpen of players crossing age, race and gender to portray all supporting roles, Toni Stone is a vibrant new play about staying in the game, playing hard, playing smart, and playing your own way.

Opening at the Laura Pels Theatre in the Harold and Miriam Steinberg Center for Theatre in New York City on June 20, 2019.

ROALD DAHL'S CHARLIE AND THE CHOCOLATE FACTORY by David Greig, adapted from the popular Roald Dahl novel of the same name. Music by Grammy, Emmy, and Tony winner Marc Shaiman, lyrics by Grammy and Tony winners Scott Wittman and Shaiman. Additional songs by Leslie Bricusse and Anthony Newley from the 1971 Warner Bros. motion picture.

Directed by three-time Tony Award winner Jack O'Brien.

Choreography by Tony nominee and Emmy winner Joshua Bergasse.

Willy Wonka is opening his marvelous and mysterious chocolate factory...to a lucky few. That includes Charlie Bucket, whose bland life is about to burst with color and confection beyond his wildest dreams. He and four other golden ticket winners will embark on a mesmerizing joyride through a world of pure imagination. Now's your chance to experience the wonders of Wonka like never before – get ready for Oompa-Loompas, incredible inventions, the great glass elevator, and more, more, more at this everlasting showstopper.

The perfect recipe for a delectable treat: songs from the original film, including Pure Imagination: The Candy Man and I've Got a Golden Ticket, alongside a toe-tapping and ear-tickling new score. Get ready for Oompa-Loompas, incredible inventions, the great glass elevator, and more, more, more at this everlasting showstopper.

Starring Noah Weisberg as Willy Wonka.

Sharing the role of Charlie will be Henry Boshart, Collin Jeffery, and Rueby Wood.

The production also features scenic and costume design by Mark Thompson, lighting design by Japhy Weideman, sound design by Andrew Keister, puppet design by Basil Twist, projection design by Jeff Sugg, orchestrations by Doug Besterman, and music direction and supervision by Nicholas Skilbeck. Casting is by Telsey & Co.

June 18-30, 2019 at The Smith Center in Las Vegas.

THE BLUEST WATER conceived by Jason Chimonides and Geoff Kershner. Written by Jason Chimonides.

In August of 1969, Hurricane Camille, the second-most intense hurricane on record to hit the United States, brought devastation to Nelson County. The Bluest Waater follows survivors Jared and Liz, fifty years later, as they try to figure out what happened to a friend who lost his family to the storm, and as they remember the dead and try to heal from their own wounds.

On the 50th anniversary of Hurricane Camille's landfall, The Bluest Water honors and remembers those who lost their lives and the first responders who risked their lives to protect those who survived.

June 21 - 23 and 26 - 30, 2019 at Thoresen Theatre at Randolph College in Lynchburg, Virginia.

HERSHEY FELDER AS IRVING BERLIN Music & Lyrics by Irving Berlin. Book by Hershey Felder.

Directed by Trevor Hay.

Hershey Felder as Irving Berlin is the musical story of an immigrant boy who gave a country its voice. Reflecting upon Berlin's humble beginnings as the child of immigrants to his rise as one of America's iconic songwriters, the production features several of the composer's most recognizable songs, including Alexander's Ragtime Band; Always; God Bless America; Puttin'on the Ritz, and White Christmas."

June 21-20, 2019 at The Hartford Stage in Hartford, CT.

OSCAR AT THE CROWN from the minds of performance collective, The Neon Coven. Created by Mark Mauriello, features music.

Directed by Shira Milikowsky.

Choreography by Andrew Barret Cox.

Sequins, reality television, and the complete works of Oscar Wilde: not much else survives in a secret bunker far in the fascist future. OSCAR at The Crown is an immersive nightclub musical detailing the rise and fall of one of history's most flamboyant characters. And it's about the "Real Housewives" and a minor character from that show "The O.C." And yes, it's also about our society: staring at our phones, wondering if our latest Instagram is going to flop and if the bombs have started flying yet. The cast of OSCAR at The Crown features Mark Mauriello (Oscar Wilde), Zofia Weretka (Vicki), Michelle Martinelli (Ramona), Brandon Looney (Sonja), Jada Temple (Erika), Kerri George (Constance Wilde), Brandon Alberto (Bosie), Kayla Brock (Exile), Samara Cohen "Princess Lockerooo" (Exile), Brendan Henderson (Exile), Kimberly Hudman (Exile), Sarah Lewandowski (Exile), Bessie D. Smith (Exile), and Deon Shotwell (Exile).

The creative team includes costume concepts by Mateus Forte, set and prop design by Telka Monson, lighting design by Calvin Anderson, video design by Lianne Arnold, and casting by Kate Lumpkin, CSA. SL Theatricals serves as General Manager.

Performances at 3 Dollar Bill in Brooklyn, NY.



E-Book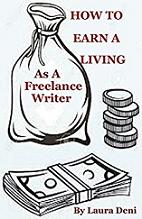 Soft back Book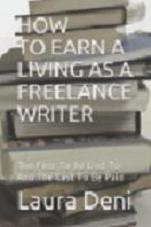 This is not your typical, totally boring textbook.

In the pages of How To Earn A Living As A Freelance Writer (the first to be lied to and the last to be paid) you'll find sex, celebrities, violence, threats, unethical editors, scummy managers and lawyers, treacherous press agents, sex discrimination; as well as a how-to for earning money by writing down words.





WHO'S WHERE




HUGH JACKMAN who closed the European portion of his first world tour, The Man. The Music. The Show, in which the the Tony-winner will be backed by an orchestra and dancers with the performer getting into different characters - from Beauty and the Beast's Gaston and Les Miserables' Jean Valjean to The Greatest Showman's P.T. Barnum and The Boy from Oz's Peter Allen - when he performs their respective songs - begins his 22-date North American leg on Tuesday, June 18 at the Toyota Center in Houston, Texas. Wednesday's stop is at the United Center in Chicago. On Saturday he can be enjoyed at the Xcel Energy Center in St. Paul, Minn.

JON BON JOVI in the spotlight June 19 at the Anfield Stadium in Liverpool, UK. On June 21 they'll be entertaining their fans at Wembley Stadium in London. On June 23 their tour stops at the Ricon Arena in Coventry, UK.

II DIVO perform Thursday, June 20, 2019 at the Brighton Centre, Brighton, UK. Friday's gig is at the Cliffs Pavilion, Southend On Sea, UK. On Saturday this leg of their tour stops at the Bournemouth International Centre (BIC), Bournemouth, UK.

THE BEACH BOYS singing their hits at Royal Albert Hall in London June 24-25, 2019.

HAPPY TOGETHER TOUR 2019 the 10th anniversary tour starring Starring The Turtles, Chuck Negron, formerly of Three Dog Night, Gary Puckett & The Union Gap, The Buckinghams, The Classics IV and The Cowsills on stage Tuesday, June18 in Englewood, NJ at the Bergen PAC. Wednesday's gig is in Glenside, PA at the Keswick Theatre. On Thursday they'll be rocking the house at Oenn's Peak in Jim Thorpe, PA Friday's tour stop is in Asbury Park, NJ at the Paramount Theatre. Next Sunday, June 23, they'll be delighting the fans in Hampton Beach, NH at the Hampton Beach Casino.

YO-YO MA brings the power of Bach's timeless music to Chicago with a free concert at Jay Pritzker Pavilion in Millennium Park on June 20, 2019. As part of his worldwide tour The Bach Project, Ma gives a solo performance of all six of the composer's transcendent cello suites in one sitting. "Bach's cello suites have been my constant musical companions," he shares. "For almost six decades, they have given me sustenance, comfort and joy during times of stress, celebration and loss."

WEIRD AL YANKOVIC performs Tuesday, June 18 in- Austin, TX at Bass Concert Hall. Thursday's gig is in Memphis, TX at the Orpheum Theatre. On Friday the tour stops in Oklahoma City, TX for a show at the Zoo Amphitheatre. On Saturday the performance is in St. Louis, MO at the Fabulous Fox Theatre. Next Sunday, June 23 he's in Madison, WI at the Overture Center for the Arts.


FINAL OVATION


ANDRE MIDANI a giant in the music industry died June 14, 2019 in Rio de Janiero. He was 86 years old. The cause, according to published reports, was cancer.

Midani's prolific career in music spanned more than six decades. He began his career as a record salesman for Decca in 1952. Gabriel Abaroa Jr. President/CEO of The Latin Recording Academy issued the following statement: "Andreé Midani was a label executive, music producer, business leader and international music industry icon, above all in Brazil, Mexico and Argentina, but also in other countries around the world. His first career accomplishment was to advance the bossa nova movement, first in Rio and subsequently across Brazil, the region and the world.

His career spanned more than six decades. While working for assorted record labels, he influenced the lives and careers of such icons as Elis Regina, Gilberto Gil, Tom Jobim, Tim Maia, Caetano Veloso, Maná, Luis Miguel, Alejandro Sanz and Café Tacvba, among others.

He was a founding member of The Latin Recording Academy, a member of its Board of Trustees, and in 2014, he received a Trustees Award for his significant contributions to Latin music throughout his career.

Midani further cemented his status as an industry leader by spearheading a very aggressive fight against music piracy throughout Latin America. He was instrumental in bringing together the International Federation of the Phonographic Industry (IFPI), The Recording Industry Association of America (RIAA) and the IFPI Latin America.

André Midani was a charismatic, larger-than-life human being. He was also a philanthropist and personal donor to the Latin Grammy Cultural Foundation. At The Latin Recording Academy, we will be forever thankful for André's friendship, selfless counsel, and unconditional support. His legacy will live on forever through the musicians he mentored and the music he helped create. Our hearts go out to his family and friends—and to all music lovers—during this difficult time."


















Next Column: June 23, 2019
Copyright: June 16, 2019 All Rights Reserved. Reviews, Interviews, Commentary, Photographs or Graphics from any Broadway To Vegas (TM) columns may not be published, broadcast, rewritten, utilized as leads, or used in any manner without permission, compensation and/or credit.
Link to Main Page
---
Laura Deni



For the snail mail address, please E-mail your request.
CLICK HERE FOR COMMENT SECTION