! >
Broadway To Vegas
  
 SHOW REVIEWS CELEBRITY INTERVIEWS GOSSIP NEWS

| | |
| --- | --- |
| | |
THE ALMOST TRUE STORY OF THE MAMAS AND THE PAPAS - - LITTLE BLACK DRESS EXHIBIT - - CLASSICS IN CONTEXT; THE ROMAN REPERTORY - - THE VOICE ON THE PRAIRIE - - CITY OPERA'S DIVAS: SHOP FOR OPERA - - SOLSTICE IN TIMES SQUARE - - VOICES OF SWORDS - - TONY AWARDS - - DONATE . . . Scroll Down


Copyright: June 15, 2008
By: Laura Deni

CLICK HERE FOR COMMENT SECTION
THE MAMAS AND THE PAPAS: DREAM A LITTLE DREAM


If they hadn't lived it nobody would believe it.

The Mamas and The Papas: John Phillips, Denny Doherty, Michelle Phillips and Cass Elliot.

Sex, drugs, rock-n-roll, Mama Cass being stripped searched three times. John and Denny sharing Michelle. And then there was the music. Musically, the Mamas and the Papas created a sound never duplicated in American pop music.

Dream a Little Dream: the nearly true story of The Mamas and The Papas. The musical group that created and defined the Folk Rock sound comes to life in this funny, sad, uplifting and heartbreaking story.

The new production is neither a juke-box musical nor a rose colored glasses memory play. It's more a sensational, psychedelic flashback recalled through the purple-hazed, Crown-Royal-flavored memories of Denny Doherty, the founding member of one of the era's most melodic and chaotic groups. Co-written by Paul Ledoux, the show opens June 26 at Florida Stage. Paul Ledoux spoke with Broadway To Vegas about the production.



Paul Ledoux, past Chairman of The Playwrights Union of Canada is one of the most produced creators of musical theatre in Canada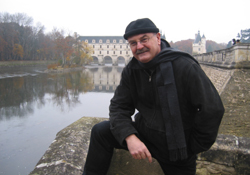 "The nice thing about theater is that it's not a film script and when it's done, you're stuck with it forever. I remember one time I met Barnado Bertolucci and he said - 'You know, I cannot watch my films. For 20 years I cannot watch them. All I see is missed opportunities,'" said Ledoux imitating the voice of the Italian writer and Academy Award winning film director.

The career of the Mamas and The Papas was more seize the day than long term planning. In the span of three short years they defined an era. Their story has been played out in books and numerous television documentaries including a marvelous 2005 television special California Dreamin': The Songs of The Mamas and the Papas. As the copyright owner for the song California Dreamin', Michelle Phillips was a major contributor to that PBS offering. It would seem impossible to offer anything new.

Ledoux has. He's managed to accomplish the difficult task of being emotionally involved, yet maintaining an objective eye in crafting an entertaining piece which skillfully captures the interest and then mesmerizes the audience.

"Denny and I started writing this in the early 90's," he said of his friend who died January 19, 2007 at his home in Mississauga, Ontario, from kidney failure following surgery on an abdominal aneurysm.

"Denny and I are old friends," said Ledoux who consistently speaks of Denny in the present tense. "We are both from Halifax, Nova Scotia. We were both living in Toronto. John Phillips had just come out with his book Straight Shooter: The True Story of John Phillips and The Mamas and the Papas and Michelle had come out with a book. Denny didn't want to read John's book. His wife would find the most scurrilous parts, the most outrageous events and just leave the book open in the bathroom. Denny would walk into the bathroom and she's wait about five minutes and then hear AWKKK!"

"He wanted to do his version. Theater seemed to make a lot of sense, since that is what we both were doing."

It started out as a draft for a full blown musical, but words got in the way.

"Our process had been that Denny was telling me all of the stories and I was taping them and then writing the script. I had 30 or 40 tapes of Denny telling me stories. Finally I said - 'Okay, stop it!' I need two hours of material not 40 hours of tapes. So, we had been working that way and we just didn't like where it was going. I said, why don't you tell these stories. It's just funnier when you tell them. So, we developed it as a one man show for him."

That one-man show had a successful run.

"We toured all over Canada and played some long runs in Toronto and were nominated for all sorts of awards," he recalled about the production which premiered at White Point Resort in White Point Nova Scotia on November 29, 1996 and was produced in Toronto, Ontario by Dream a Little Dream Productions, in association with Lou Adler in 2001 and then in an off-Broadway production produced by Eric Nederlander in 2003.

"In New York we had a pretty good run - five or six months," he said matter-of-factly. "We did get caught in the middle of that jukebox musical backlash," he conceded. "Jersey Boys has kind of taken the curse off of that."

"I think it is a really interesting form myself," he said defending the structure which uses previously released popular songs as a musical score which has a common a connection with a particular musician or group, contextualized into a dramatic plot. Usually it's a disjointed, rag-tag story-line which draws the poison pen critique.



Judy Garland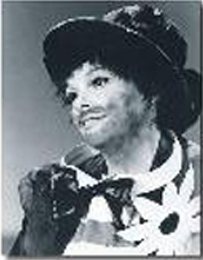 "The first show I did like that was in 1979 - I did a show with Judy Garland. She was the first performer whose material was kind of biographical even though it wasn't written by her. When she would appear dressed as the tramp singing Somewhere Over the Rainbow - that was as much about her life as it was a song. When you are working with musical material that people know, you have a really strong emotional connection to start with - because you have felt the emotions that music has brought to you. You also then know a little bit more about what your audience is going to feel when they are listening to a song. It is a tremendous leg up on one level just to have that power. Critics don't like that because it kind of shuts them out - it bypasses them."

The show went from one man to this expanded version because Doherty got tired and Michael Bernard got enthused.

"Michael Bernard, who is the artistic director in Phoenix Theater saw that we were touring with the show and he phoned us up. He was really interested in doing this play and wondered what we had in mind for it. Denny liked doing the show, but by that time, he didn't like to be on the road for 200 days a year. And, he didn't need to. He had a very successful career as a voice artist - as a spokesman for different products in Canada. Also, he had a fairly substantial television career," said Ledoux about Denny being the producer and host of a popular children's TV show in Canada, Theodore Tugboat - a kind of Thomas the Tank Engine for vessels in the Halifax Harbour.

Paul and Denny went back to those 40 tapes.

"We looked at the actor version. Then the show can be done and Denny doesn't have to be working on the road. We started working on an actor version for about a year. We went down to Phoenix and did a workshop about six months before Denny died."

"Michael is very strong and has a great sense of the rhythm and the movement of the piece," said the writer complimenting the director. "It's a rock-and-roll story and it's very fast paced. There are probably 40 scenes. They are fast, lickety-split, moves like lightening. So he is really excellent at that stuff. I love watching him work with the actors."

Ledoux argued that this play is not a defense.



Mama Cass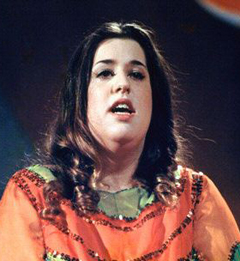 "It wasn't done to counter the previous books - not really. I think it's just a part of the story that Denny thinks is important. What is most important is that Mama Cass get her due in terms of the whole thing. From Denny's point of view, she made the whole thing happen. That is the kind of take that he wanted. Of course, they had a very complicated relationship and then he lost her. "

As Denny recalled in his one-man show:

"Cass Elliot. Her real name was Ellen Naomi Cohen. I think she got Cass from a Broadway comedian - Peggy Cass and Elliot was from a high school friend who died and Cass took the name to remember him by. The first thing you noticed about Cass was her face. It was an amazing face: fast and funny and beautiful. She was a big, eat the world, pass the bourbon, soft kind of woman who came to New York to make it on Broadway, but to quote Cass: "There wasn't much call for a three hundred pound ingenue", and when Barbara Streisand started showing up at the same auditions, Cass started singing the blues."

"Cass was a hell of an actor. You know, she hosted The Tonight Show nineteen times."

Elliot was in love with Doherty and he admits he wasn't man enough to handle her weight.

While on tour with her solo act, Mama Cass died on July 29, 1974. A newsreader at a network affiliate in Las Vegas reported that she choked to death while eating a ham sandwich. Then he broke up laughing on camera.

"She died of a heart attack," said Ledoux. "It was a combination of her weight and heart. She had been trying to lose weight. She had been on diets. Basically, she had a terrible problem with her weight. She couldn't keep the weight off."

Cass had just performed to two sold-out audiences at the London Palladium in the UK. The night before she died, she had called Michelle in L.A. to tell her how thrilled she was about getting standing ovations at The Palladium.

"When we started to do this, it was before the VH1 Behind the Music shows. Now there is that whole commonality of the rock and roll hero. The poor guy who comes from nothing. Nothing in his pockets but a huge talent - rises to the top, can't handle it and falls from grace. What makes this show more interesting and special is that, at the center of it, is this very interesting woman - Mama Cass - and the complicated relationship that Denny had with her."



If You Can Believe Your Eyes and Ears is one of the few albums to have three separate covers. The first cover featured the group in a bathroom sitting in a bathtub with a toilet in the corner. The album with this cover was pulled from stores after the toilet was declared indecent.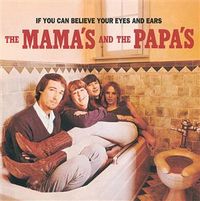 "For me, Mama Cass was at the middle of what the 60's was all about - being a time when things were possible that wouldn't have been possible before. The idea that four people like that could become superstars. It wouldn't have happened in the 50's, not in that way. Their first album was called If You Can Believe Your Eyes and Ears because when record producer Lou Adler first saw them he couldn't believe what they looked like," he laughed. "Also the way Cass just broke down barriers and was so impossible not to love. When she decides to have a baby - no father - 1965, you didn't do that. Cass did it and nobody minded," he said of Cass giving birth to daughter Owen Vanessa on April 26, 1967.

"There were a lot of barriers that got broken down that had to do with her. For me, there was just something about that woman that I just felt was special."

Somehow Ledoux has created a tapestry as rich and colorful as the 60's.

"The Mamas and the Papas' story has been very public for a long time so you can't pretend that all of those things didn't happen," he reasoned. "Denny had a drinking problem. He stopped drinking 25 years before he died. He was always very forthright about his own problems. John's problems were all over the press."

"Of course, as Denny used to say - it was over before it started - the relationship between him and Michelle. That happened right around the time they were signing their first contract. The whole thing was a huge emotional roller coaster for all of them."

The Florida mounting runs through August 31.

"Right now we are talking to some investors who are interested in organizing a tour and then thinking about moving it to New York. I think that will probably be next year."

To a certain extent the actors need to look like the real people they are portraying. That does limit casting. You can't have an anorexic Cass.

"There is an icon logo for the Mamas and Papas that they used to use. Cass is a little circle. Michelle is a little curvy line with a flip hair-do. " he laughed. "They had this iconic look. Of course you have to find people who will fit into that. Also the musical ability has to be there. John's arrangements and songs are so great that Denny always felt that any group of decent singers would sound great doing those sounds. But, he had one of the greatest voices in rock and roll The way that they blended were fantastic."

In his one-man show Doherty would tell the audience:



John Phillips, 65, died of heart failure on March 18, 2001 at UCLA Medical Center. In 1992 he had received a liver transplant.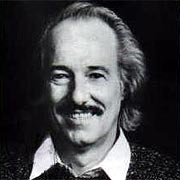 "John Phillips: great songwriter and an incredible 'arranger'. Very Ivy league: clean cut, Brooks Brothers suits, Princeton haircut. But he'd been thrown out of Annapolis with the most demerits of any cadet in the history of the Academy. After that he'd sold cemetery plots. "

"He was very cerebral and very, very funny and, above all, a leader. Oh and very much in love with his new wife Michelle - a pert, gamine like creature from another planet who joined the tour in Mississippi. "

"John left his wife and kids and married Michelle and, from then on, John had a constant source of inspiration. See, she was always running off and he was always writing songs about it. She was so young she didn't know what was in store for her or how far it could go, but she sure wanted to find out. Still does."

Doherty admitted that he had spent a good portion of his time trying to "drink Michelle out of my life."

"It's not easy to cast," admitted Ledoux. "But I've done a lot of musicals - and it's kind of in fashion now where everybody plays an instrument in the show. I've been doing shows like that for most of my career. It's not unusual for me to say - I need an actor, someone who can play the ages of 18 and 48 and play piano like Jerry Lee Lewis," he chuckled.

"They are hard to find, but they are out there. The funny thing is frequently I find a least, up in Canada, they are actors, but they have musical talent. They are actors first, but happen to be able to play guitar or piano "



Alisa Schiff (Cass Elliot),Kyle Harris (Denny Doherty), Christine Hope (Michelle Phillips) and Michael Sample (John Phillips)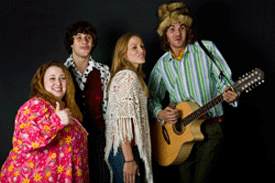 "We have a pretty strong cast here," he said about Alisa Schiff (Cass Elliot), Christine Hope (Michelle Phillips), Kyle Harris (Denny Doherty) and Michael Sample (John Phillips). "We just did the first musical rehearsals. It started to sound good after the first reading. "

"What I did this time around was make more of the narrator that Denny had in the one-man show an integral part of this show. Denny is telling the story. It is like a memory play, there is an older Denny and a younger Denny. The cast character who is in the past takes over and challenges younger Denny about his version."

"It's a unit set. It's not a Beverly Hills mansion, let's wheel it on. The set is a semi-circle circular kind of backdrop, iconic stuff from the 60's on it. It looks like a Peter Maxx poster - bright, bright colors. It looks like a collage," he continued referring to the set design by Mark Pirolo. "Everything in this play is inside that, very minimal props. Then there are the costumes - very bright," he commented about the creations of Connie Furr-Soloman. "Some of them are the Brooks Brothers suit, skinny ties, by the end of it - all of those gold robes. Denny told me there was a shop in LA where they bought all that stuff. When the thing got torn or you didn't want it any more you took the outfit back to the shop and they melted it down and made a new one!"

"What is so fascinating is that this was so fast," he said of group which recorded and performed from 1965 to 1968 with a short reunion in 1971, releasing five albums and achieving ten hit singles. "It was three years. In the blink of a eye - three years. I've never been able to figure out whether it's because when you are young everything is happening for you for the first time in some ways, so it seems like everything is more interesting. Or, if it was because at that particular time the world was just changing so fast."

Both.

"It is an embarrassment of riches," said Ledoux of both the era and the music. "Such beautiful melodic songs. Of course, once you start to put the story into it. John was very aware of what was happening to them. Denny is having an affair with Michelle and he has this tune - here's a lyric for that, Denny. I saw her again last night, and you know that I shouldn't."

I Saw Her Again was about the affair. It peaked at number five in the US and number eleven in the UK.

"So, once you start to put the story into it, the songs themselves start to carry more weight. You don't have to artificially construct a story to make the songs make sense. The songs automatically make sense because they are written about what was happening."

As Doherty would tell the crowd:

"But that is how it was. Time got way out of whack and California dreaming became a sleep disorder. At any rate, stories will be told, names will be dropped and mud will be slung, but hopefully to a purpose."

Dream a Little Dream: The Nearly True Story of The Mamas and The Papas opens June 26 with performances through August 31, 2008 at Florida Stage in Manalapan, FL.



THE 62nd ANNUAL TONY AWARDS hosted by Tony and Academy Award winner Whoopi Goldberg, take place this evening at Radio City Music Hall in The Big Apple.

Scheduled to participate in the CBS telecast include: Barry Bostwick, Duncan Sheik, Gabriel Byrne, Julie Chen, Harry Connick, Jr., Laurence Fishburne, Mandy Patinkin, David Hyde Pierce, Lily Tomlin, John Waters, Alec Baldwin, Kristin Chenoweth, Glenn Close, Richard Griffiths, Laura Linney, John Lithgow, Liza Minnelli, Mary-Louise Parker, Daniel Radcliffe, Brooke Shields and Marisa Tomei.

Tony Award winners Michael Cerveris and Julie White will host the presentation of the Creative Arts Awards which takes place right before the national television coverage. ( For a complete list of nominees and winners click here )

ALAN GILBERT who will take over as the music director of the New York Philharmonic in the 2009-10 season, has been named conductor laureate of the Royal Stockholm Philharmonic. He is the third person to hold the title in the 106-year history of the orchestra. In 1997 he received the Seaver/National Endowment for the Arts Conductors Award.

On July 18, 2007, the New York Philharmonic named Gilbert as its next music director. He made his conducting debut with the New York Philharmonic in 2001 and guest-conducted 31 concerts before being named to this position. His tenure is to include a commitment of 12 subscription weeks of concerts per season, for five years. When he assumes this role, he will be the first native New Yorker to hold the title.


ART AND ABOUT


LITTLE BLACK DRESS

© Bellville Sassoon Lorcan Mullany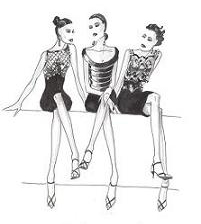 The Fashion and Textile Museum in London celebrates an icon of modern dressing – the Little Black Dress. This exciting exhibition traces the advent of this wardrobe staple, from its inception in the 1920s to today's cutting edge creations.

The show features the personal collection of LBDs from Andrew Fionda, of Pearce Fionda fame, as well as dresses chosen by top designers, including a show-stopping gown by Julien McDonald worn by Victoria Beckham in 'That Extra Half Inch'. Other highlights include designs by John Galliano, Amanda Wakeley, Giles Deacon, Zandra Rhodes and Betty Jackson.

Look out too for London's Little Black Dresses, as FTM is also showcasing local LBDs and the stories that go with them.

In a creative public relations move the museum invited Londoners to "please send a photo of your favorite LBD and the story behind it. . Be it cocktail or classic, sexy or chic, whether you were wearing it when you first met the love of your life, or bought it to celebrate your divorce, we want to know!"

The best stories (and accompanying LBDs) will be included in the exhibition. From June 19–August 25, 2008, the Fashion and Textile Museum in London Designed by Mexican architect Ricardo Legorreta, The Fashion and Textile Museum is a cutting edge center for contemporary fashion, textiles and jewelry in London. Founded by iconic British designer Zandra Rhodes, the FTM aims not just to display and collect items relating to fashion, jewelry and textile design, but to offer inspiration to a new generation of creatives. Now redeveloped and operated by Newham College, the museum is a hub of learning, ideas and networking for the fashion and jewelry.


SPREADING THE WORD


CLASSICS IN CONTEXT; THE ROMAN REPERTORY Joining Literary Associate Akiva Fox will be Josiah Osgood who is Assistant Professor of Classics at Georgetown University)and Aubrey Deeker who is current portraying the part of Octavius in Julius Caesar and Antony and Cleopatra.

June 21 at The Shakespeare Theatre Company at The Forum in Sidney Harman Hall. Washington, DC.

JESUS HOPPED THE A TRAIN by Stephen Adly Guirgis will have a benefit reading at Town Hall in Manhattan on June 22. The original cast and director of the LAByrinth Theater Company's 2000 production will be reunited for this event which will be directed by Philip Seymour Hoffman.

MATTHEW PASSION a new play with music by Phil Hall will have a free reading on Wednesday, June 18 at The St. James Chapel - The Cathedral of St. John The Divine, in NYC. The cast of 9 men paying multiple roles includes Jeff Applegate, Jimmi Kilduff, Timothy John Mandala, Chad McCallon, Christopher Newell, Craig Ramsay, Andrew Redeker, Matt Shepard, Jay Sullivan. It is directed by Steve Stringfellow with choreography by Jacob Brent; photographer David Vance; loin cloth design by Rob Bevenger; with logo & card design by James Donegan/James Did It! The reading is presented by The Cathedral of St. John The Divine in support of Gay Pride 2008.



Broadway To Vegas is supported through advertising and donations. Priority consideration is given to interview suggestions, news, press releases etc from paid supporters. However, no paid supporters control, alter, edit, or in any way manipulate the content of this site. Your donation is appreciated. We accept PAYPAL. Thank you for your interest.


SWEET CHARITY


CITY OPERA'S DIVAS: SHOP FOR OPERA event, benefiting the design and creation of costumes for new productions at New York City Opera takes place Wednesday, June 18 at the Industria Superstudio Studio 10 in New York City.

Co-chairs John Bartlett, Phillip Bloch. Patricia Field, Michael Fink, Elsa Klensch, Lorry Newhouse, Rebecca Taylor, and Robert Verdii are staging an amazing one-night only shopping event featuring a collection of donated vintage and designer clothing, accessories, jewelry, home furnishings and other select items.

Shop while enjoying cocktails and hors d'oeuvres followed by dancing with music by DJ Matheos. Take home a prized gift bag featuring sought after items from our generous donors, Patrons will also be treated to a fantastic performance from one of City Opera's very own "Divas", the fabulous mezzo-soprano Heather Johnson.

The benefit committee includes; Princess Alexandra of Greece, Alexandra Adame, Jonathan Adler, Susan L. Baker, Susanne Bartsch, Hamish Bowles, Shelley Bromfield, Amy Churgin, Amy Fine Collins, Marina Rust Connor, Emilie Corey, Beth Rudin DeWoody, Simon Doonan, Jade Dressler, Brooke Hayward Duchin, Yves Durif, Tamsan Fadal, Edmee De M. Firth, Janine Francolini, Lulu Frost, Patty Garcia, Jessica Gioia, Mary Guiliani, Bevin Gove, Joan Granlund, Amy Gruenhut, Sylvia Heisel, Stacie Henderson, Maisie Houghton, Michelle L. Huff, Yolanda F. Johnson, Lesley Langsam Kennedy, Michelle A. Lee, Nanette Lepore, Alison Levasseur, Eunice Liriano, Tracey Lomrantz, Lisa Lori, Christina Monaco, Paul O' Regan, Patricia Rallis, Zandra Rhodes, Ralph Rucci, Fred Schneider, Joanna Shows, Matthew Singer, Susan Tabak, Regina Thomashauer, Imogen Thomson, Carrie Turner, Clair Watson, Melissa Gellman-Weiss.


OTHER PEOPLE'S MONEY


BLACK EYED PEAS helped raise nearly $870,000 for victims of the China earthquake at a private charity concert in Shanghai.



SUPERIOR DONUTS by Steppenwolf ensemble member Tracy Letts. Directed by ensemble member Amy Morton. Featuring ensemble members Jon Hill and Yasen Peyanjov.

Arthur Pryzbyszewski owns a decrepit donut shop in the Uptown neighborhood of Chicago. Franco Wicks, a black teenager who is his only employee, wants to change the shop for the better. Steppenwolf concludes the season with acclaimed ensemble member Tracy Letts' provocative world premiere comedy about the challenges of embracing the past and the redemptive power of friendship.

Ensemble member Tracy Letts is the author of Man from Nebraska, which was produced at Steppenwolf in 2003 and was a finalist for a Pulitzer Prize; Killer Joe, which has been produced in Chicago, London and New York; and Bug, which has played in New York, Chicago and London. His play August: Osage County debuted at Steppenwolf in July 2007.

Thursday, June 19 - Sunday, August 17 at the Downstairs Theatre, Steppenwolf in Chicago.

MY FAIR LADY Book and Lyrics by Alan Jay Lerner. Music by Frederick Loewe. Based on the play Pygmalion by George Bernard Shaw.

There are many great musical plays –- and then there is My Fair Lady. Often cited as the most perfect musical show ever created, this is an elegant and literate Cinderella story, boasting the wit and wisdom of George Bernard Shaw seamlessly wedded to a lilting score by Lerner and Loewe. I Could Have Danced All Night, On the Street Where You Live, and I've Grown Accustomed to Her Face are only a few of the incandescent tunes.

Director-Choreographer is Wayne Bryan. Asst. Director-Choreographer - Sharon Halley Musical Director - Thomas Wesley Douglas. Sets from Music Theatre West Costumes Supervised by Debbie Roberts. Lighting by David Neville. Sound Design by David Muehl.

June 18 - June 22 at the Music Theater of Wichita in Wichita, KS.

TUNA DOES VEGAS the hilarious new installment from the legendary Greater Tuna creative team, re-unites the lovable and eccentric characters from the 'third smallest town in Texas' as they take a rambling romp in Sin City. The hilarity begins when oddball-conservative radio host Arles Struvie announces on air that he and his wife Bertha Bumiller are heading to Vegas to renew their wedding vows…but everyone in Tuna, Texas goes along for the ride.

Starring the incomparable duo Joe Sears and Jaston Williams, Tuna Does Vegas balances as both an affectionate comment on small-town life and attitudes as well a hilarious satire of the same. The eclectic band of citizens that make up this town are portrayed by only Mr. Sears and Mr. Williams, making this send-up on life in rural America even more delightful as they depict all of the inhabitants of Tuna -- men, women, as well as Vegas showgirls, Elvis impersonators and more.

Directed by Ed Howard. Scenic design by Christopher McCollum. Costume Design: Linda Fisher. Lighting Design: David Nancarrow. Sound Design: Ken Huncovsky.

June 17-28 at the Curran Theatre in San Francisco, CA.

THE VOICE ON THE PRAIRIE by John Olive. Directed by David Rose.

Before talk radio, before shock jocks, before Garrison Keillor, there was country boy Davey Quinn.

On the 1920s prairie, Davey Quinn's special storytelling grabs the ear of an early radio hustler who puts him on the air - and a star is born. Quinn's homespun yarns become a hit with the hearts of America, including one whose childhood memories are mysteriously stirred to life.

An epic adventure of young love and redemption - with 3 actors playing more than 20 roles!.

Previews begin June 18 with an official opening on June 21. Performances to July 27 at The Colony Theatre in Los Angeles.

STUFF HAPPENS by David Hare. A Washington-area premiere. The play about Washington is finally in Washington.

Be a fly on the wall of the Oval Office and see how the White House ticks. Join George Bush, Donald Rumsfeld, Dick Cheney, Tony Blair, Condoleezza Rice, and Colin Powell for politics of theatrical proportions. Spiked with dark humor, Stuff Happens is thought-provoking drama that mixes a lot of facts with a little imagination to expose how and why we went to war in Iraq.

June 18-July 20 at the Olney Theatre Center in Olney, MD.

SHAW SINGS by composer Philip Hagemann who joins forces with George Bernard Shaw in setting two of his most inspired plays to music featuring a chamber orchestra of 14 musicians.

In the musical farce based on Shaw's Passion, Poison and Petrifaction, we are thrust into his upside-down world of infidelity, murder and intrigue. In The Dark Lady of the Sonnets we spy the Bard convincing Queen Elizabeth I to establish a National Theatre.

The Dark Lady of the Sonnets cast includes Hai-Ting Chinn (as Queen Elizabeth), Andrew Cummings, Deborah Lifton and Matthew Pena as William Shakespeare.

Passion, Poison and Petrifaction features Deborah Lifton, Darcy Dunn. Ross Benoliel, Luke Grooms, Andrew Cummings, Dominic Inferrera, Matthew Pena and Justin Sherwood.

Sets will be designed by Charles Townsend Wittreich, Jr., with costume design by A. Christina Giannini and lighting design by Christopher Creevy.

This New York premiere takes place June 19-21 at Leonard Nimoy Thalia at Symphony Space in NYC.

Opera Index, Inc.'s mission is to provide advocacy for opera and support for its artists at the start of their career through financial gifts and sponsored performances; to foster a community of opera lovers; and to promote knowledge of opera's history, singers and organizations.

Encompass New Opera Theatre, founded in 1975, is New York City's longest established company dedicated to the creation, development and production of contemporary opera and new music theatre, as well as the revival of important musical works from the 20th Century by American and international composers.

THIS IS THE MOMENT An exuberant "hats off" to the great heroes and villains of Broadway. Given some of the greatest songs to sing in the musical theatre, they thrill us, they inspire us, they make us stand and cheer.

Bristol Riverside Theatre's great singers and band recreate these unforgettable characters.

Featuring: Keith Spencer, Steven Stein Grainger, Bill Gross and newcomer John D. Smitherman.

Performances through June 22 at the Bristol Riverside Theatre in Bristol, PA.

VOICES OF SWORDS by Kari Floren. Directed by Spider Duncan Christopher. Starring Rosemary Prinz ( See Broadway To Vegas column of February 23, 2003 ) in this new play about an indomitable woman, Olivia, who employs a personal organizer, Alexis, to win the battle with her wayward son. Unfortunately Alexis can't organize her own life, much less anyone else's. Fortunately Alexis shows Olivia that losing the battle can sometimes mean winning the war.

The cast also features Robert M. Jimenez, Lauren Mufson, Michael McKenzie, Mary Elaine Monti, and Tony nominee Gordon Joseph Weiss.

The design team includes Tamar Gadish (set), John Viesta (lights), Zach Moore (sound) Roger Murdock (original music). Production stage manager is Emileena Pedigo.

June 18 through June 22 at Urban Stages in NYC.




WHO'S WHERE


ALICIA KEYS brings her tour to the Prudential Center in Newark, NJ on Tuesday, June 17. On Wednesday she is at Madison Square Garden in NYC.

DAVE MATTHEWS BAND in the spotlight on Tuesday, June 17, at the Darien Lake Performing Arts Center in Darien Center, NY. On Wednesday they are on stage at the Molson Amphitheatre in Toronto. Friday finds opening a two night stand at the Saratoga Performing Arts Center in Saratoga Springs, NY.

BON JOVI in week three of his European tour with a show Monday, June 16, at Olympic Stadium in Helsinki, Finland. On Wednesday the show is at the Ullevaal Stadium in Oslo, Norway. Thursday he'll be getting standing ovations at Estrup in Randers, Denmark. He ends the week with a show Saturday at Hampden Park in Glasgow, UK.

CHRIS BOTTI in the spotlight Tuesday, June 16, at the Palace theatre in Cleveland, Ohio. On Wednesday he performs at the Ryman Auditorium in Nashville. Thursday he opens a four night stand at Heinz Hall in Pittsburgh.

BIG BAD VOODOO DADDY in the spotlight Monday, June 16, at Birchmere in Alexandria, VA. On Tuesday the show is at Neptune Park in Virginia Beach, VA. Friday they'll get the toes tapping at B.B. King's Blues Club in NYC. On Saturday they can be enjoyed at LL Bean Summer Concert in Freeport, ME.

SOLANGE KNOWLES performs Friday, June 20 at the Tabernacle in Atlanta, GA. On Saturday the show is at the House of Blues in Lake Buena Viata, FL. Next Sunday the performance takes place at the Jackie Gleason Theater in Miami Beach, FL.

MELISSA ETHERIDGE on stage Monday, June 16 at the Bob Carr Performing Arts Centre in Orlando, FL. On Tuesday she is in the spotlight at the Mizner Park Amphitheatre in Boca Raton, FL. The Florida appearance continue on Thursday with a show at the Florida Theatre in Jacksonville. On Friday the tour moves to Chastain Park Amphitheatre in Atlanta, GA. On Saturday she can be enjoyed at Louisville Palace Theatre in Loisville, KY.

LORNA LUFT celebrates the music of her mother, Judy Garland. June 20-22 at the Suncoast in Las Vegas.

NEIL DIAMOND on the European leg of his tour, performs Tuesday, June 17, at the Rosebowl Stadium in Southampton, UK. On Thursday he'll be getting standing ovations at the Millennium Stadium in Cardiff, UK. On Saturday he opens a three night gig at the O2 Arena in London.

THE POLICE on Tuesday open a two night gig at the Manchester Evening News Arena in Manchester, UK. On Friday they can be enjoyed at Stormont Castle in Belfast, UK.

EMMY LOU HARRIS on stage Monday, June 16, at Massey Hall in Toronto, ON. On Wednesday she opens a two nighter at Town Hall in NYC. Friday finds her at the FOTA Pavilion At Planting Fields in Oyster Bay, NY. On Friday she is in the spotlight at the FOTA Pavilion at Planting Fields in Oyster Bay, NY. Next Sunday the show is at the Filene Center at Wolf Trap in Vienna, VA.

STEVE WINWOOD performs Tuesday, June 17, at Madison Square Garden Arena in NYC. On Wednesday the show is at the Prudential Center in Newark, NJ. On Saturday the show is at the Darien Lake Performing Arts Center in Darien Center, NY. Next Sunday he is in the spotlight at the Blossom Music Center in Cuyahoga Falls, OH.


PIFFLE AND PROFUNDITIES


SOLSTICE IN TIMES SQUARE Mind Over Madness, the annual free yoga-fest, is returning to the heart of Times Square in Saturday, June 21.

Find tranquility and transcendence in the midst of the urban energy of the world's most commercial and frenetic place.

Participants will also receive free eco-friendly bags filled with gifts.

from The first 300 arrivals will also receive a free Yoga Mat. Between classes, author and Yoga Journal blogger Valerie Reiss will share tips on how to keep sane in this big, busy city – or for that matter, any intense urban area.

Next Column: June 22, 2008
Copyright: June 15, 2008. All Rights Reserved. Reviews, Interviews, Commentary, Photographs or Graphics from any Broadway To Vegas (TM) columns may not be published, broadcast, rewritten, utilized as paid leads, or used in any manner without permission, compensation and/or credit.
Link to Main Page
---
Laura Deni


CLICK HERE FOR COMMENT SECTION