! >
Broadway To Vegas
  SHOW REVIEWS CELEBRITY INTERVIEWS GOSSIP NEWS

| | |
| --- | --- |
| | |
BOBBY DARIN BROUGHT TO LIFE ON STAGE - - TELL ME ON A SUNDAY - - POKER ACE LOU DIAMOND PHILLIPS - - LUTHERAN VANDROSS NEW ALBUM THE BEST - - TWYLA THARP GETS EVEN - -CHARLES BARKLEY AND FATHER'S DAY - - HIGH TECH SINATRA COMES TO LIFE - - STAGE DESIGNERS HEAD TO PRAGUE - - DONATE . . . Scroll Down


MACK THE KNIFE - THE LIFE AND MUSIC OF BOBBY DARIN
Bobby Darin
In 1959, Bobby Darin's hit song Mack The Knife was #1 on the charts for over 22 weeks. Mack The Knife - the life and music of Bobby Darin, a new off-Broadway show, covers his sensational career from 1958 to his untimely death in 1973.

Chaz Esposito stars as Darin along with Larry Frenock and a nine-piece band recreating the classic hit songs. It is co-created with musical direction and arrangements by James Haddon.

Broadway To Vegas spoke with Chaz Esposito about this production, which has the endorsement of the Bobby Darin estate - the first time it has granted such permission.

"We called Steve Blauner, who is Bobby' s long time manager," explained Esposito. "He talked it over with Bobby's son, Dodd Darin. They gave us a verbal to go ahead with this - my partner and I who are co writers. I went out to LA and met with Steve and showed him some scripts and some tapes of what we've done. He liked it and said proceed. That was late 1999 and that is how it started."



Chaz Esposito performing as Bobby Darin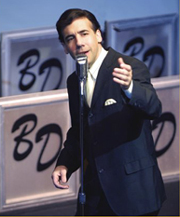 "Our show is really done in two formats. It's done with a narrator and multi-media that explains 1958-73 in terms of what was going on with Darin and in America. What I represent is Darin's nightclub act, which he was known greatly for. Bobby was an extremely talented guy. He was an Academy Award nominated actor for Captain Newman, M.D.," Esposito emphasized.

"I never wanted to be a singer, I wanted to be an actor," Darin had said.

One of the proudest moment of his career was that nomination. Captain Newman M.D. was released December 25th 1963. Darin played the role of Corporal Jim Tompkins, with a troubled past that was resurfacing in mental problems during WWII.



Gregory Peck and Bobby Darin in Captain Newman M.D.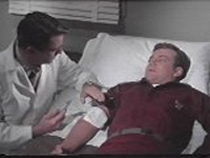 His character is given sodium penenthol by Captain Newman (Gregory Peck) to help him recall the event that led to his emotional problems.

The acclaimed film also featured Tony Curtis, Angie Dickinson, Robert Duvall, Eddie Albert, Bobby Darin, Ted Bessell, Ann Doran, James Gregory, John Hart, Dick Sargent, Vito Scotti, Jane Withers and Larry Storch.

Legitimate acting may have been his goal, but Darin first emerged as a singing sensation in 1958 with Splish Splash and scored another top-10 hit with Queen of the Hop. The following year he did it again with Dream Lover and went on to win two Grammys, including one for record of the year for Mack the Knife, which topped the charts for nine weeks. Later hits included You Must Have Been a Beautiful Baby, You're the Reason I'm Living, 18 Yellow Roses and If I Were a Carpenter.

"He was a also a songwriter, Splish Splash, Dream Lover, and 180 other songs. But, what Bobby was really known for was his nightclub act," emphasized Esposito. "He was referred to in many circles as the white Sammy Davis, Jr. That is what we try to show."

Those were the days when singers actually talked to the audience - worked the crowd. Men would tip big to get ringside seats - the worst place to actually view an act, since what you got was a good view of the performer's shoes and knees. But, people in the first row had their hand shook by the star, were incorporated into the act - maybe even brought upon stage.

Darin with his cock-sure drive took a demo record to Perry Como, who listened, then gave the brash singer his first break on TV on the Como show. In nightclubs it was George Burns who launched him at Lake Tahoe. It was also Burns who stood up to him, once slapping his face and bawling him out for gambling money he couldn't afford to lose. On stage Burns forced Darin to promise he'd stop gambling. From that day on Darin always referred to George as "Mr. Burns."



Bobby Darin holding his 4-year-old son Dodd Mitchell Cassotto Darin, on stage at the Flamingo Hotel in Las Vegas in 1966. Sitting center ringside with his mother, Sandra Dee, Dodd was watching his first nightclub show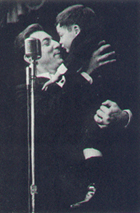 Darin was a master of working the stage and the audience. He admitted to watching how dancers moved in an effort to turn his charisma into choreographed spontaneity.

The scrappy crooner admired Peggy Lee, Frank Sinatra, and Ray Charles, Bing Crosby and he always credited Sammy Davis, Jr with teaching him how to generate excitement. It is Sinatra as a person more than Sinatra as a singer that Darin said influenced him.

"He put his heart and soul into it," continued Esposito. "There are a lot of acts that go out there and do the same thing and then there are acts like Bobby that are always creating, always changing. Anyone who has listened to his music from '58 to '73 heard the changes and knew that he was always trying to find something different and something new - sometimes at the cost of his own mainstream audience."

"Bobby was trying to make himself musically happy within and sometimes people loved it and sometimes they didn't," related Esposito.

"What I try to have the audience read is what Darin was like on stage. Some of the brashness and cockiness comes out."

In the 1960s, the Bronx-born singer had a rocky, seven-year marriage to top female box-office movie star Sandra Dee, recounted in Dodd Darin's 1994 book Dream Lovers: The Magnificent Shattered Lives of Bobby Darin and Sandra Dee. In that book Dodd revealed that in 1968, Darin, then 32, discovered a devastating secret, that his "mother" Polly was actually his Grandmother and his 49-year-old "sister" Nina was really his mother. This painful revelation altered him for the rest of his life.



Wayne Newton and Bobby Darin. It was Darin who helped Newton obtain his first recording contract.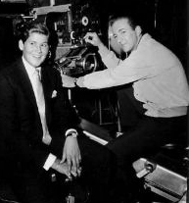 "A lot of his arrogance and brashness and whatever people saw as difficultness, had to do with his life threatening illness and him knowing that he was dying young," reasoned Esposito. "He was - you know what - I don't have a luxury of time, where you do. So, that comes across. He just hits you between the eyes, because he didn't have a lot of time."

"I know oxygen was always a key role in his life especially on stage. It was tough. It was difficult really at the end. The last year or two was really bad."

Darin was a sickly child and at 8 had rheumatic fever. This disease left him with a weakened heart, a condition that he would suffer from the rest of his life. Doctors doubted that he would live beyond his teens. Bobby Darin died at age 37 of a blood infection contracted during open-heart surgery to repair a faulty heart valve on December 20, 1973. His body was donated to the UCLA Medical Center for research purposes.

"I don't know what has instilled me to want to portray him and write this. I think, spiritually, there is some kind of contact. Sort of climbing inside him," answered Esposito, who in real life doesn't look like Darin. "I go through the hair pieces and the make-up. We do have a similar size, dark skin."

"We have been performing this through Connecticut and Massachusetts over the last 18 months, gearing up for New York. The audiences have loved it. If you like Darin, that era of music, meaning Darin, Dion, Sinatra - if you want to kick back to that time frame. This type of entertainment really doesn't exist any more. Maybe some cabarets in New York, but in general you don't find this type of entertainment - the stchick, the type of songs, the manipulation with the audience. Vegas is not what Vegas was 30-40 years ago. We try - I think successfully - to recreate that and give you a piece of Bobby and give you a piece of that time frame."



A dramatic force in the music world, Bobby Darin made his farewell performance at the Las Vegas Hilton in July, 1973
"We use a nine-piece band in a 199 seat theater," exclaimed Esposito. "They blow your socks off! Even in New York off-Broadway you're not going to get nine pieces in an off Broadway house. We put it in. My partner and I would not quit on that size band to represent his music correctly."

Esposito, when not on stage as Darin, owns World Casting & Promotions, Inc., a Connecticut-based agency, providing talent for commercials, industrial videos and television. He has cast projects for America's Most Wanted, Rescue 911, Pilot Pen, General Electric, MCI, and SNET.

"I've been a casting director for about 13 years," he continued. "I do primarily commercials and industrials and love it. I work here in New York. It's been great."

"But, I always performed a lot - did a lot of nightclub work, even when nightclubs were kind of dying. Darin always seemed to creep into it."

"We take the audience, in an hour-and-a-half, through this time wrap very quickly and through very different periods of time. Another unique thing about this show is that you don't have to be a serious theater lover to come to this show. It doesn't get deep. We don't get into the nitty gritty of was he a bad guy, was he a good guy. That's not what it is about and not what it is suppose to be about. It is suppose to be an hour-and-a-half of fun, entertainment and hopefully you will walk out liking the music, liking the act and understanding more about the era and about this guy."

"James Haddon, the musical director, did all of the arrangements. He also co-wrote it with me. Jim and I have been banging around with this about three years and performing it pretty steady for about 19 or so months. The goal was to go to New York to build an audience and then to take it elsewhere. Jim stumbled upon a theater at St. Peter's through our stage manager, whose friend was working there. We wanted a mid (sized) house. You want the people right on top of you. It just feels good. In that era the singers were close to and worked the audience. That's exactly what we wanted. This theater presented that."

"Presales are going phenomenally. Last count I knew we sold somewhere around 2500-3000 seats, so tickets have been gong like hotcakes, and people don't even know what the show is about. They know it is about Bobby Darin but ... So, we are ecstatic with pre sales."

For the performer, this is a vocally taxing endeavor.

"I do a lot of tea, a lot of honey, a lot of resting in between shows - no talking," Esposito elaborated. "It's very trying vocally, because I do about 21 songs in an hour and twenty minutes. So, on my down time I am very quiet. I'm kind of a health conscious guy. Vegetarian and do a lot of running, a lot of weights, and just try to stay healthy."

Mack The Knife - The Life and Music of Bobby Darin has sets by Martin Machitto, with lighting and sound by John Pappas. Previews began June 11th, officially opening Sunday, June 22 at The Theatre at Saint Peter's in New York City.


CHARLES BARKLEY ON FATHERHOOD
Charles Barkley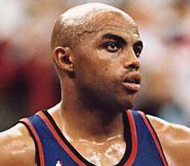 Today is Father's Day and we thought sharing some of Sir Charles Barkley's thoughts on the subject would be appropriate.

While on tour promoting his book last January, the sport icon stopped in Denver to speak at Manual High School and at the Denver Performing Arts Complex, part of the KeyBank Distinguished Lecture Series, a benefit for Junior Achievement. In front of 400 students and teachers in the Manual auditorium Barkley took part in a Q&A. One student took to the mike and said: "How were you able to forgive your father for not being there for you?"

As a hush fell over the room the 11-time NBA all-star answered: "You've got to just let it go, just let it go." said Barkley, After I was able to let it go, I was a much better player and a much happier person."

He grew up in Alabama, raised by his mother who toiled as a maid; and his grandmother employed as a meat factory worker. Sir Charles used basketball to vent the internal fury over his missing father. He said he did it "to show up my father." Then he realized, "I wasn't playing ball for the right reasons. I was playing out of hate."

"The biggest problem parents have today is they try to be your friend. They can be your friend when they get older," said Barkley about parenthood.

As for being a father he replied, "I tell my daughter every time she leaves the house: 'You represent me. Don't do anything to embarrass me. If you are an idiot, people are going to think your dad's an idiot."'


THE MUSIC GOES ROUND AND ROUND


TELL ME ON A SUNDAY Decca Broadway has issued a CD re-released of Andrew Lloyd Webber and Don Black's Tell Me on a Sunday, currently played in a limited run, although extended to August 25th, at the Gielgud Theatre in London. The production stars Denise Van Outen, who was last seen in the West End playing Roxie in Chicago - a role she subsequently played in the Broadway production.

This album includes famed singles such as Take That Look Off Your Face, Unexpected Song and the title track Tell Me on a Sunday. In addition, this CD features five brand new songs written especially for this current production.

Tell Me On a Sunday was originally intended to be released as an album in conjunction with a BBC television special in 1979. However, it developed into the first half of the full-length Song & Dance, which played on Broadway as well as in London's West End in the 80s.

The 1985 Broadway production Song & Dance starred Bernadette Peters in her Tony award winning performance as Emma. Her ability to sell lyrics about frustration and unrequited love could make a listener melancholy. In this version, Van Outen's renditions are a tad bit sweeter and more life affirming.

For those with a purely American ear - you can easily understand every single word Van Outer says and sings.

Tell Me On a Sunday has gone through many incarnations. This one - with additional material by Jackie Clune - has been updated and re-styled to depict a modern women's living, loving and making it in New York City - with sections on speed dating, the internet and E-mail.

This one woman musical tells the story of a young British woman who decides to head to the Big Apple after the romance with her latest boyfriend tanks. The story and songs follow her through a series of ill-fated relationships. After enough heartache, loneliness and disappointment involving an alcoholic, a California show biz agent, a younger man, and a married man with a pregnant wife, she finally realizes that perhaps she has been looking for love in all the wrong places.

Music by Andrew Lloyd Webber, lyrics by Don Black and additional contributions by Jackie Clune. Directed by Matthew Warchus. The musicians include; Pete Adams, Andy Findon, Graham Harvey, Fridrick "Frizzy" Karlsson, Jeff Leach, Simon Lee, Julian Lloyd Webber, Andy McGlasson, Steve Pearce and Stephen Williams.

LUTHER VANDROSS Dance With My Father on J Records.

This may be his best. Worth the price of the CD is the title cut. This touching, emotional song, written and performed by Vandross who is backed with piano, drums and voice. When he asks God to bring back his father, it becomes a gift to fathers everything. His own father passed away when the balladeer was only seven years old.

Then there is Vandross singing with Beyonce Knowles of Destiny's Child on The Closer I Get to You, switching the male/female parts from the original Roberta Flack and Donny Hathaway offering.

Other noteworthy tracks are Vandross and Foxy Brown on If It Ain't One Thing, Busta Rhymes on a remake of Bill Withers' Lovely Day and Queen Latifah belting out Hit It Again.

This album, completed in February, also showcases that wonderfully smooth Vandross voice on Think About You, Apologize, Buy Me a Rose and Once We Were Lovers.

Vandross, known as a singer's singer, has been incapacitated since suffering a massive stroke April 16. The 52-year-old R&B singer remains hospitalized at Cornell-Weill Medical Center where he has been moved out of intensive care and upgraded to stable condition.

Dance With My Father is a priceless album to be played and treasured for years to come.



Broadway To Vegas is supported through advertising and donations. Priority consideration is given to interview suggestions, news, press releases, etc from paid supporters. However, no paid supporters control, alter, edit, or in any way manipulate the content of this site. Your donation is appreciated. We accept PAYPAL. Thank you for your interest.


CO-STARRING WITH A HOLOGRAM; SET DESIGNERS FLOCK TO PRAGUE QUADRENNIAL


Your next co-star could be a hologram. You know your career is on a slide when the hologram gets top billing. At least that's the buzz from Prague.

Every four years stage theatrical designers from around the world descend on Czechoslovakia to participate in the Prague Quadrennial.

More than 52 countries are represented this year as well as hundreds of schools. American participation includes 23 schools from UCLA to the University of Massachusetts and all points in between.

World famous personalities such as Salvador Dali, Tadeusz Kantor, Josef Svoboda and others have taken part in the exhibition that first took place in 1967.

It is housed in what was, in the 19th century, the industrial exhibition hall, a huge glass and steel venue with an acre of exhibition space. That is filled with elaborate exhibitions from theatres around the world. Set designers refer to it as their "world's fair."

The competitive aspect is located in two areas the National Section and the Section of Theatre Architecture. The curator of the Czech exposition is David Marek. His theme for the national exposition is the creative dialogue between the director and the stage designer. In the architectural section the theme is inspired by last years numerous theatres that were flooded and the scenography of those affected stages.

For the first time the expo includes sound design, which involves combining aural effects with music.

Upcoming trend: holograms integrated with live actors.

This exhibition got under way on Friday and continues through June 29.


STAR STRUCK IN LAS VEGAS
They show up to meet their fans and sell their wares.

For stars who have spent decades building up a fan base, these meet and greets are not only lucrative, but an opportunity to keep those fan fires glowing.

For a daily fee the fan can acquire face time with their idol. Additional charges for anything they sign or for posing for pictures.

On board for a two day Las Vegas StarStruck convention June 21-22 are Howard Keel and his frequent co-star Kathryn Grayson. Their classic performance in Kiss Me Kate was released in DVD last April.

Mickey Rooney will be front and center. He's the man with over 200 films under his belt. He earned an Honorary Oscar for Lifetime Achievement, a special Juvenile Oscar he shared with Deana Durbin in 1939, five Oscar nominations, one Emmy Award, five Emmy Nominations and two Golden Globes.



Ken Norton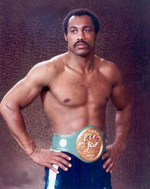 Meeting and greeting will be Ken Norton who was inducted into the International Boxing Hall of Fame in 1992 and was inducted into the World Boxing Hall of Fame in 1989.

Also anxious to meer her fans is Tippi Hedren, the glam mother-in-law of Antonio Banderas. Other beauties in the room will be Margaret O'Brien, who won an Oscar as "Outstanding Child Actress" for her role as "Tootie" in the 1944 film classic, Meet Me in St. Louis and Terry Moore who received an Academy Award nomination for her role as "Marie Buckholder" in Come Back Little Sheba.

Numerous stars will be selling books. Virginia Mayo, will be selling her book, The Best Years of My Life. Alan Young, who besides being a voice-over artist in Mickey's Christmas Carol, was also the writer. will be selling his book, Mister Ed and Me. Rose Marie's tome is Hold the Roses. Noel Neill will be selling her book, Truth, Justice, and the American Way: The Life and Times of Noel Neill, The Original Lois Lane.

John Fiore will selling the DVD: Sopranos - Behind the Scenes.

Edd Byrnes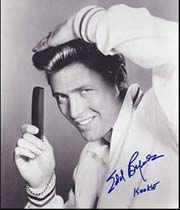 Edd Byrnes puts his comb down to tally up sales of his book, 'Kookie' No More.Stella Stevens brings along the new paperback version of her book Razzle Dazzle.

Other participants include Meinhardt Raabe who was the first talking Little Oscar for Oscar Mayer. He would dress up in a little Chef outfit and ride around inside the Wienermobiles as a sort of mascot. He earned his pilot's license and became the smallest licensed pilot to fly during World War II. He says,"I flew every single-engine plane made at that time, whether on wheels or skis or floats." He has a Bachelor of Arts in Accounting, a Masters of Science and Business Administration, and certification as a Master Gardener.

Personal trainer Dave Prowse who trained Christopher Reeve for Superman and Daniel Day Lewis for The Last of the Mohicans as well as many others. Rod McKuen who has recorded over two hundred albums and is the recipient of 63 gold and platinum records worldwide. His three-dozen books of poetry have been published in eleven languages, sold 65 million copies and made him the most widely read poet of his time.

More notables are; Connie Hines, James MacArthur, Grant Cramer, France Nuyen, Mike Connors, Dolores Fuller, David Hedison, Randal Malone, Ann Robinson, Kathy Garver, and Liz Renay.

There will also be a variety of vendors selling film and television memorabilia.

Saturday & Sunday, June 21-22 at the Alexis Park Resort in Las Vegas.



KENNETH, WHAT IS THE FREQUENCY? written and directed by Ian Allen and Monique LaForce adapted from an essay by Paul Allman.

The cast features Melissa-Leigh Douglass, Chalmers Hood, Marcus Lawrence, John Tweel, Kwame Wallace, and B. Stanley as the narrator.

Based upon the 1986 attack on Dan Rather and December 2001 article in Harper's magazine. On October 4, 1986, Rather was walking down a Manhattan street, home from dinner at a friend's house, when he was punched from behind and thrown to the ground. He is accosted and savagely beaten by two well-dressed white men in their thirties. His attackers taunt him cruelly, repeating the same strange query: "Kenneth, what is the frequency?"

No one could explain the event, and the rumors flew fast and wide. Some speculated the assailant was a KGB agent, while others claimed the attack was the work of a jealous husband. Rather himself couldn't shed any light on the subject. His explanation at the time? "I got mugged. Who understands these things? I didn't and I don't now. I didn't make a lot of it at the time and I don't now. I wish I knew who did it and why, but I have no idea."

The attack inspired the 1994 R.E.M. hit What's the Frequency, Kenneth. Being a good sport, Dan Rather even accompanied the band when they performed the song on a Late Show with David Letterman appearance.

In 1997, based on a tip from a psychiatrist, Rather's attacker was identified as William Tager. According to the psychiatrist, Tager, who was currently serving time for killing an NBC stagehand, blamed news media for beaming signals into his head, and thought if he could just find out the correct frequency, he could block those signals that were constantly assailing him. Hence the enigmatic inquiry.

In the December, 2001 issue of Harper's Magazine, an essay entitled "The Frequency," author Paul Allman reveals a startling discovery: the existence of both a running character named "Kenneth," and the phrase "What is the frequency?" within the canon of late, great short story writer Donald Barthelme. But it doesn't end there; both men are from Texas; both were at the Univ. of Houston in 1957; both later moved to NYC. And why do Barthelme's writings also refer to CBS, Sixty Minutes, and a lecherous editor named "Lather"? And that's just the iceberg's tip.

Kenneth, What Is The Frequency? documents this struggle between news and fiction, rational and irrational, coincidence and conspiracy, fact and faith. Through July 26. Cherry Red Productions at the Source Theatre, Washington, D.C.

THE FULL MONTY the touring Broadway musical bares all June 17-28 at the Ordway Center in St. Paul, Minnesota.

THE LIGHT IN THE PIAZZA Book by Craig Lucas. Music and Lyrics by Adam Guettel. Novel by Elizabeth Spencer. Directed by Craig Lucas. Music Direction by Ted Sperling. This world premiere is produced in association with the Goodman Theatre.

Based on the 1960 novella by Elizabeth Spencer, The Light in the Piazza takes place in Florence and Rome in the summer of 1953, with occasional side trips to America. Margaret Johnson, the elegant, self-possessed wife of a successful American businessman, is traveling abroad with her daughter Clara, a beautiful and poised young woman. As they discover the sights of the city, Clara meets a handsome young Italian, Fabrizio. Their chance encounter turns to a deep attraction and, ignoring the barrier of their different languages, they fall in love. Margaret, opposing their courtship, attempts to keep the young lovers apart. Despite her efforts, however, Clara becomes ever more involved with Fabrizio and, soon, his family. As the story progresses, the true complexity of their union surfaces for, in addition to the cultural differences between them, Clara is not quite all that she seems.

The production stars Victoria Clark, Celia Keenan-Bolger, Steven Pasquale, Mark Harelik, Patti Cohenour, Glenn Seven Allen, Kelli O'Hara, and Robert Shampain with Jeffrey Froome and Fae Phalen. Christian Hebel - Violinist, Peter Sachon - Cellist and Juliet Stratton - Harpist.

The design team includes Loy Arcenas (scenic), Catherine Zuber (costume), Christopher Akerlind (lighting) and Acme Sound Partners (sound).

On Tuesday, June 17, in a post-play discussion guest speaker Speight Jenkins, General Director of Seattle Opera, discusses deeper issues raised by the play. On Friday, June 20th, a post-play discussion with Artistic Director Bartlett Sher takes place in the lobby. There will be an hors d'oeuvre buffet and complimentary wine.

The Light in the Piazza at the Intiman Theatre in Seattle, Washington through July 19. The production opens at the Goodman in Chicago next January 10th.

HOUSE OF FLOWERS a Musical Play by Truman Capote and Harold Arlen. Adapted by Charles Busch and Kenneth Elliott. The audience is invited to a bordello in a seaport town of the West Indies. There's a rivalry between the madam and her competitor - and a love triangle that tests a young woman's love. Beware of magic, sharks and turtles for the night is made for voodoo - with a dose of a calypso beat with laughter and fun. June 20 - July 27 at the Pasadena Playhouse, Pasadena, California.

SINATRA: HIS VOICE. HIS WORLD. HIS WAY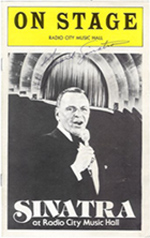 the first officially licensed and sanctioned, live theatrical stage production, brings the deceased Chairman of the Board back to Radio City Music Hall. Sinatra played there - in one form or another - 13 times, including five concerts and seven movie premieres.

From October 10 - 19, the Great Stage will overflow with a live 40-piece orchestra, larger-than-life imagery and a full ensemble of singers and performers that will celebrate this entertainment legend in what is being bill as "a whole new genre of live entertainment."

Sophisticated projection technology on 40-foot high moveable panels and blocks will create three-dimensional, life-like images of Frank performing and moving around the stage. The world-famous Radio City Rockettes will be featured in four to five spectacular-size musical numbers dancing with Frank while giving new life to Sinatra songs.

The partnership between Radio City Entertainment (RCE) and Sinatra Enterprises marks the first time in history that Sinatra Enterprises has approved the exclusive and unrestricted use of Sinatra footage to a single entity outside the family.

"My dad loved everything about Radio City - the history, the stage, the audiences, the backstage crew," said Tina Sinatra. "Radio City Entertainment is the perfect partner to bring the precious legacy - my Dad's life and his music - to the stage in a manner that honors his style and respects his artistry."

To head up the creative team the Sinatra organization selected two time Tony-Award winning director Des McAnuff as the production's Creative Director. He will be joined by Colman DeKay, best known for his work as head writer for Penn and Teller, who will write the theme and transitions for the show. Robert Brill has been tapped as Set Designer, following up on his Broadway successes including the current Tony Award winning musical Cabaret and 2002's One Flew Over the Cuckoo's Nest.

"Our audiences will feel like they are experiencing Sinatra's life first hand, through a complex combination of live performance elements, theatrical effects, video, film and the most modern staging techniques available," said McAnuff. "It is a daunting challenge and incredible opportunity for anyone who loves theater and loves Sinatra the way I do."

Guitar virtuoso and jazz sensation John Pizzarelli will weave together the events of Sinatra's life through songs introduced by rare footage from Frank's personal archive of home movies and films, as well as clips from interviews in which celebrities recount Sinatra's impact on their own careers and on music at large. These interludes will place the beloved tunes into the historical, social, and emotional context of his life. The effect will be further enhanced through the use of images of Sinatra hangouts like Hoboken, the Paramount Theatre in New York City and Las Vegas projected onto background screens and backdrops.

Ticket prices range from $40-$95, with limited VIP seating available.


| | | |
| --- | --- | --- |
| | | |
WHO'S WHERE


ROCHESTER NEW YORK JAZZ FEST which ended June 14, had a week of exceptional acts and experiences. A few of the highlights included; Tony Bennett once again proving just how incredible he sings by crooning Fly Me To The Moon with the PA system turned off. 82-year-old Dave Brubeck receiving a standing ovation for just walking across the stage to his Steinway piano. Grammy winning George Benson had his entire audience at the Eastman Theatre on their feet for 90 straight minutes and then dropped in to the festival hotel's jam session later at the State St. Bar & Grill for an impromtu set with festival producer, John Nugent.

SOLOMON BURKE & THE SOUL ALIVE ORCHESTRA WITH SPECIAL GUEST OLU DARA Long heralded as The King Of Rock & Soul, Solomon Burke was finally honored with his first Grammy award (for Best Contemporary Blues Album) in a career that has spanned six decades. The album, Don't Give Up On Me, also features Tom Waits, Elvis Costello, Brian Wilson and Van Morrison. Makor welcomes this soul legend, preacher and mortician to the 92nd Street Y as he headlines his first major NYC concert since his breakthrough album. Olu Dara opens. June 18 at the 92nd Street Y in NYC.

BEN VEREEN in concert at the Meyerhoff Symphony Hall in Baltimore, MD June 19-22.

FLEETWOOD MAC at the Xcel Energy Center in St. Paul, Minnesota on June 20.

DAVID CASSIDY performs Friday, June 20 at the New Melody Fair in North Tonawanda New York. On Saturday he's center stage at the Belterra Casino and Resort in Florence, Indiana.

PAUL ANKA on stage at Harrah's Rincon in San Diego, California June 20.

AN EVENING WITH CAROL CHANNING STARRING RICHARD SKIPPER features Richard performing his tribute to Carol Channing's amazing life and career with musical director John Bowen. Special guest is Sue Matsuki. The Duplex in New York City on Monday, June 16. On June 22nd it's Live At Cherry Grove starring John DeMarco. Featuring Lennie Watts, Judy Barnett, & Richard as Carol Channing. With John Bowen on piano. The Ice Palace, Fire Island, NY.

LORRIE MORGAN centerstage on June 20 at New Melody Fair in North Tonawanda, New York. On Saturday, June 21, she is at the Belterra Casino and Resort in Florence, Indiana.

NORAH JONES performs Monday, June 16 at Ovens Auditorium in Charlotte, North Carolina. On Tuesday she is in Cary, North Carolina at Regency Park. Thursday the show is at the NTELOS Pavilion in Portsmouth, Virginia. On Friday she is at the Mann Center in Philadelphia.

JUSTIN TIMBERLAKE AND CHRISTINA AGUILERA on stage June 21 at the MGM-Grand in Las Vegas.

RYAN SEACREST and his co-host Lisa Foxx doing a live broadcast of their Los Angeles radio show heard on STAR 98.7 FM Monday, June 16, from the Palapa Lounge in the Palms Resort in Las Vegas.

THE BEACH BOYS having some good vibrations June 20-21 at the Stratosphere Hotel in Las Vegas.

HOOTIE AND THE BLOWFISH entertaining June 18 at the Mountain Winery in Saratoga, California. On June 19 they are at the Wente Bros. Winery in Livermore, California.

PRESERVATION JAZZ HALL BAND entertaininig Thursday, June 19, at the Blues & Jazz Festival in Ann Arbor, Michigan. On Saturday the beat goes on at Wildwood Park in Little Rock, Arkansas.

ARLO GUTHRIE at the Tollwood Festival in Munich, Germany June 21.


PIFFLE AND PROFUNDITIES


LOU DIAMOND PHILLIPS plays poker at his weekly Monday night poker game and usually wins. Then he does it again with a different group on Wednesdays - and usually wins. He's good. But when he comes to Vegas he says the poker players are too good, so he only plays blackjack - and consistently loses.

VIC DAMONE'S 75th birthday was celebrated June 12th with An Affair To Remember. On AM740 radio in Canada they dedicated no less than 4 hours of air play to all things Vic Damone including a telephone interview.

SMILING ON THE INSIDE Bravo to Twyla Tharp, who won the Tony Award last Sunday for Movin' Out. In her acceptance speech she took a classy jab at not being hired - not because she couldn't dance, but becane she can't smile. "Quite a few years ago I auditioned for the Radio City Rockettes. I got through the 64 fouettés and they said that was all fine and good. Could you smile? So tonight I am." Then she gestured with the Tony and added - "for Radio City. "














Next Column: June 22, 2003
Copyright: June 15, 2003. All Rights Reserved. Reviews, Interviews, Commentary, Photographs or graphics from any Broadway To Vegas (TM) columns may not be published, broadcast, rewritten, utilized as leads, or used in any manner without permission, compensation and/or credit.
Link to Main Page
---
Laura Deni


CLICK HERE FOR COMMENT SECTION