! >
Broadway To Vegas
  SHOW REVIEWS     CELEBRITY INTERVIEWS     GOSSIP     NEWS 
RITA RUDNER: PROVING YOU DON'T HAVE TO BE AN IDIOT AND VULGAR TO BE A SUCCESS
RITA RUDNER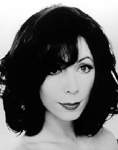 "Be unique, don't go for the cheap laugh and realize it takes longer to become a success," are words of wisdom comedian Rita Rudner offers would be laugh makers. And, if you're female - watch out for the brick walls.

The performer who is a female version of Bob Newhart, intelligent, low key, perfect comedy timing, has quietly scaled the laugh meter, opening a six-week engagement in Las Vegas at the MGM Grand Hotel beginning June 14

You don't hear parents discuss a daughter's future by wistfully declaring when she grows up I hope she becomes a comedian. Female and comedian may not be an oxymoron, but it's not analogous, either.

"It's much harder for a woman," emphatically declared Rita who was watching a video of the old Jack Lemmon movie How To Murder Your Wife when interrupted with this interview. "That's okay, we'll remember the movie and watch the ending later," she quipped as her husband shut off the VCR.

"There are a lot of men who won't accept a woman being funny. There isn't one female stand-up comedian who has a sitcom on TV," said Rita as her husband interrupted to mention Bette Midler. "She's getting a series. I hope that works. If it does, maybe that will open some doors," Rita answered.



RITA RUDNER a female comic has to fist fight her way to the top.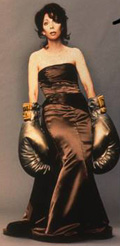 Rita didn't start out as the class clown. While her parents were funny, the household wasn't a lot of laughs. Her mother Frances died from cancer when Rita was 13. Her father, attorney Abe Rudner had no health insurance and constantly worked to pay the bills. Later - for Rita' comedy routine she would invent a mother - "an imaginary mother drawn from my own and my friends' mothers. But my mother was a very funny woman." And, her grandmother was a strong one. "She buried three husband and two of them were just napping."

As a child Rita's life was a tutu and dance lessons.

"I was a dancer. That was all I ever wanted to be. I began dancing when I was five years old," recalled Rita who danced her way into six Broadway shows.

After her father remarried Rita - who is brilliant and had already graduated from high school - left home for New York. She was 15.

She lived at the Barbizon and three months after arriving in The Big Apple landed a job with the touring company of Zorba.

"I was such a novice," she said referring to being give the swing position. "I thought there was some bit where I swung on a rope. I later found I had to learn eight different parts - and do them - if anyone got sick."



RITA RUDNER kicked up her heels in six Broadway shows.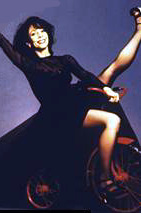 Her first time stage was a disaster. "I slipped and fell flat on my face. I was mortified and later cried for hours in the bathroom. Then I said, I'll never do that again.' I never did."

Following Zorba Rita landed on Broadway in Promises, Promises, followed by Follies, Mack & Mabel, So Long 174th Street, The Magic Show and Annie in 1980.

By then she was tired. "I was a dancer until I was 25. What you really want to do at that time is sit down. Broadway auditions are absolute killers. It's hell to get these parts."

She turned to comedy, although none of her fellow dancers can remember her as being particularly funny.

She picked comedy because it was a noncrowded field. "When I started there weren't many comedians and there weren't many women doing it. That's the only reason I did it. I didn't do it because I was funny. And then I found I had a talent for being funny after I decided to do it."

She set about getting the laughs in the same precision way a dancer studies the correct positions. She studied old Woody Allen albums.



WOODY ALLEN "I felt he had the best ear for writing jokes," said Rita.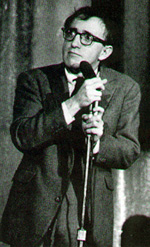 "I studied him because I think he's got the best ear for writing jokes. His stand-up in the 60s was the best stand-up ever written, I think. I studied him because of his construction of comedy, not because of his style,"she explained.

She also studied George Burns and Jack Benny - viewing every Benny tape she could get her hands on.

"I went to comedy clubs and worked on open mike nights.I had to find out what a joke is and make up my own definition. Then I had to see everyone who's out there so I know that whatever I'm doing won't resemble what everyone else is doing. My entire life became comedy."

After exhaustive study she translated herself into a stage version of her real life persona; soft spoken, polite, intelligent - and funny. "I'm not an angry comedienne. I'm inquisitive. My sense of comedy comes from trying to understand the world we live in. It's not I hate this or that.'"

What comedy gave Rita was freedom and power.

"It's something I do by myself. In dance the choreographer told me what to do and how to do it. But in comedy, I have total control - I love it! With standup, it's me and the mike. It's a no-risk situation. No one tells me what to do, and that's what is so great about it." That doesn't mean Rita wears blinders focused only on that microphone. The woman is a creative conglomerate.

She's an author Naked Beneath My Clothes, which dealt with everything from dating to the audited by the IRS - her first HBO special was Born to Be Mild in 1990 and she's a favorite of David Letterman. She made Friars Club history by being the first female comic ever invited to be a "roaster." She's been just what commercial casting agents were after - a delight to tout Certs and a deodorant. I've announced to the world that I have bad breath and problem perspiration. People recognize me on the street now and try to hose me down. I get offered feminine hygiene things, and I was offered a beer commercial, but I wouldn't do that. The ones I did were good products and they gave me creative freedom."

They also gave her a lot of money.

"We had to back the money into our house," quipped her husband, English producer/write/manager Marty Bergman.

Their marriage is one of the happiest on the planet. They simply adore each other. They also manage to work together in joint writing projects as well as Bergman managing his wife's career."I slept with the producer after I got the job," explained Rita.



SHECKY GREENE one of the stars in Rita' latest project Unfunny Girl.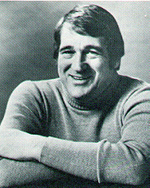 The combined efforts have resulted in a dizzying number of projects including; the screenplay Peter's Friends which starred Rudner and actor/director Kenneth Branagh. Upcoming is a half hour film called Unfunny Girl,which Bergman directed. It premieres on the E- Network in August. He production stars Rita, Frank Gorshin, Shecky Greene, Jack Carter and Phyllis Diller. Rita plays the least funny woman in America. "I hope I'm not over convincing."

Judging by the laughs she gets, she has nothing to worry about.

She delighted about returning to Vegas for a six-week engagement which could stretch. The close proximity to her California homes permits her to travel with her husband, golf clubs and her dog, Bonkers, who is part of her act. The pooch comes on stage and sings Happy birthday to members of the audience. This isn't Bonkers first Las Vegas gig.

"He was in the Super Dogs show at the Excalibur Hotel. He was the high jumper. Then he got hit by a car which ended his career at a very early age. They were going to get rid of him and I saved him. I adopted him six years ago. " The only problem now is that the dog gets more fan mail than Rita.

If your an aspiring comedian - study Rita Rudner, but don't copy her - develop your own style. Analyze her act, but develop your own. You don't have to hide your intelligence. Going for the quick cheap laugh through vulgarity can cause the audience to laugh out of nervousness and embarrassment, not because the audience thinks the comic is funny. Rita Rudner's clever wit has proved her a long term success. Don't miss the talented and funny Rita Rudner - MGM Grand Hotel, Las Vegas. June 14 - July 29.



Broadway To Vegas is supported through advertising and donations. Priority consideration is given to interview suggestions, news, press releases, etc from paid supporters. However, no paid supporters control, alter, edit, or in any way manipulate the content of this site. Your donation is appreciated. We accept PAYPAL. Thank you for your interest.


DUMMY AROUND
WILLIE TYLER AND LESTER

Vegas Ventriloquist Festival 2000 is a five day gathering of the most talented ventriloquists in the world. The dummies will be bringing their mouthpieces to Harrah's hotel in Las Vegas June 14-18 to participate in workshops, hear speakers and watch their fellow dummies speak up.

Willie Tyler will receive the Askins Award for his outstanding contribution to the ventriloguial art.



KEN KRAGEN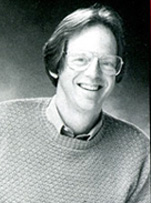 Willie has been a professional performer for more than 35 years and is known by audiences from coast to coast. With his sidekick Lester, Willie has become one of the most familiar ventriloquial duos in America.

Past recipients of the award include Paul Winchell, Jimmy Nelson and last year's honoree was Shari Lewis.

Ken Kragen known as "the entertainment industries master strategist" was the keynote speaker at this years festival.

Ken has managed the careers of Kenny Rogers, Lionel Richie, Olivia Newton John, Burt Reynolds, The Bee Gees and Gallgher.

His workshop "Life is a Contact Sport" is based on his book and will show the ventriloquists how to "market yourself, develop your career for a better life and jump to a higher plateau.


WONDERFUL WILLIAMSTOWN


The Williamstown Theatre Festival, in Williamstown, Mass, with Michael Ritchie producer, begins the season June 15 with a revolving door of Broadway favorites celebrating Noel Coward's masterful art and wit in two delectable evenings of music, dancing and comedy.

The Williamstown Theatre Festival has acquired a national reputation for the artists it attracts and the gifted young actors, designers, directors and theatre administrators who begin their careers at this illustrious theatre company.

BLYTHE DANNER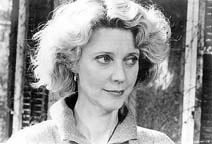 Blythe Danner will celebrate her 20th year acting at the Williamstown Theater Festival by appearing opposite Stephen Collins in Tonight at 8:30 a collection of six one-acts by Coward. Danner and Collins will perform in three of the plays while Charlotte D'Ambroise and Bill Irwin will appear in the others. Program A will be directed by Michael Greif and Program B will be directed and choreographed by Ann Reinking.

The cast of Program A will include: Stephen Collins, Blythe Danner, Julian Gamble, Jack Gilpin, Jennifer Harmon, Denis Holmes, Alix Korey, Saxon Palmer, Jessica Stone, David Turner and Robert Wu.

The cast of Program B will include Cheryl Lynn Bowers, Joan Copeland, Charlotte d'Amboise, Christopher Fitzgerald, Rick Holmes, Bill Irwin, Terrance Mann, Logan Marshall-Greene, Katherine McCafferty, Deborah Rush, Jimmi Simpson, Barbara Sims, Rachel Warren and Elisabeth Waterston.


CHICAGO CITY LIMITS TURNS 20


New York City's longest running comedy revue is a distinctive improvisational troupe which is celebrating its 20th anniversary in the New York theatre scene with its newest show Chicago City Limits Turns 20: Now and Forever ... And We mean it! which opened last Thursday at Chicago City Limits Theater. In its newest incarnation Chicago City Limits pauses to take a look at post-millennial media culture with an irreverent, provocative, and hilarious analysis of the human condition in media-saturated America Highlights include a musical devoted to the Elian Gonzales fiasco, a politically incorrect debate on social injustice, deranged parodies of Who Wants to be a Millionaire? and Jeopardy, and a good old-fashioned radio show with a few outrageous twists. The cast includes; Joe DeGise II, Carl Kissin, Denny Siegel and Victor Vernado with Frank Spitznagel on piano. Paul Zuckerman is the Executive Producer and Artistic Director.


SWEET CHARITY


KISSES FOR AMFAR ninth annual Boathouse Rock event Monday. Imprints of famed puckers will be on the auction block to raise money for the AIDS research organization. Notable smooches include Madonna, Rosie O'Donnell, Britney Spears, Shania Twain, Bob Hope, Bill Cosby, Barbara Walters and Susan Sarandon Monica Lewinsky, whose luscious lips nearly toppled a presidency, refused to part with copies of her kisser, however, offering one of her handbags instead.

GLEN CAMPBELL performs June 15 at John Ascuaga's Nugget in Sparks, NV. The benefit show is for construction St. Teresa of Avila's new church in Carson City. Campbell, the son of a sharecropper, who began his career at age 14, has been performing for more than 40 years. Recently he has been on tour with Jimmy Webb, the guy who wrote Campbell's hits By The Time I Get to Phoenix, Galveston and Wichita Lineman.


OTHER PEOPLE'S MONEY


THE MGM GRAND HOTEL, LAS VEGAS has sold eleven painting from the Bellagio Hotel's Gallery of Fine Art for $124 million.
Three were purchased by former Mirage Resorts Chairman Steve Wynn who now owns the Desert Inn Hotel. The rest of the paintings were sold to undisclosed buyer or buyers. Wynn has indicated that he intends to display art at the Desert Inn. The MGM acquired about half of the $400 million art collection in its $6.4 million acquisition of Mirage Resorts, Inc.

RICHARD BRANSON the chairman of Virgin Atlantic Airlines, dressed up as Elvis Presley to land in Las Vegas when his airline touched down on the first Virgin Atlantic nonstop flight from London to Glitzville. Reportedly the passengers popped the champagne corks at takeoff and were still toasting when the flight arrived. Some may even remember the flight. The colorful Branson said he had "three or four appointments to look at some fun ideas while I'm here." Gossips say he may be interested in buying a hotel. Branson's Virgin Group started out as a mail-order record company in 1970 and spun a success story that permits Branson to own five-star hotels in England, South Africa and Morocco. None of those have casinos.

APPLAUSE, APPLAUSE


ROB REINER receives the UCLA Medal, the university's highest honor, and he will address graduates of the School of Public Health commencement June 18. It is in recognition of Rob's contributions to the health and well-being of children. He and wife Michele co-founded the I Am Your Child Campaign and Foundation and he also led the campaign for passage of California's Prop 10 and he chairs that state's Children and Families First Commission.

MARVIN HAMLISCH has been named the main conductor of popular music for the National Symphony Orchestra.
The Orchestra has been doing pop concerts for 30 years, including some Hamlisch has previously conducted. This appointment marks the first time one musician has been in command. Beginning October 20, Hamlisch will conduct at least 18 of the 175 performances of the orchestra's 2000-01 season.

Hamlisch won a Pulitzer for composing the music of A Chorus Line.



THE FULL MONTY has been enjoying a full house in its sold out pre-Broadway run at the Old Globe theatre in San Diego. The world premiere of the musical version of the hit movie has added eight performances July 5-9. The Terrence McNally/David Yazbeck show is directed by Jack O'Brien. During the sneak previews the officials were sneaking peeks at the audience trying to determine just how much nudity was too much. Apparently the audience liked what they saw. The production opens Oct 20 in New York at a yet unnamed theatre.

MACBETH starring Kelsey Grammar with Diane Veona, directed by Terry Hands at the Music Box Theatre, NYC. It's from shrink to Shakespeare for the popular TV sitcom star, who was thrown out of Juilliard because he was skipping classes, promises to show up for all performances.

SIDE SHOW the Broadway musical, about the loves and careers of twin sisters conjoined at the hip, both invites and condemns our prurient tendency to gawk at people with physical abnormalities.A new production directed by John Devine at Circle Players, Side Show -- with a book and lyrics by Bill Russell and music by Henry Krieger of Dreamgirls fame -- continues through June 25 at the Tennessee Performing Arts Center's Johnson Theater. Nashville.

THEATREWORKS/USA the country's largest creator and producer of theatre for children, will present its 12th season of free summer theatre beginning July 13th through July 29th at the Sylvia & Danny Kaye Playhouse in New York City. Theatreworks/USA will present the New York Premiere of a musical revue called Reading Rainbow based on the Emmy Award-winning PBS Children's television series that encourages reading. The 8 short stories in this musical revue have been adapted from popular children's books by some of the musical theatre's leading creative teams. All performances are free and tickets are available at the Kaye Playhouse Box Office on East 68th Street, NYC.

CIRQUE DU SOLEIL for the first time, will raise its trademark blue and yellow big top in the Twin Cities with the premiere of its latest production, Dralion. The limited engagement beginning August 17 on the Minneapolis Riverfront. Founded in Quebec in 1984, Cirque du Soleil features 54 artists from eight countries, including a house troupe of 35 Chinese acrobats. Dralion is the fusion of ancient Chinese acrobatic tradition and the avant-garde approach of Cirque du Soleil.


WHO'S WHERE

JULIE HARRIS has signed to star as Emily Dickinson in the solo show The Belle of Amherst which will open the Laguna Playhouse's 80th anniversary season, September 9 - October 8.

DANA DELANY takes over for Lisa Emery in the role of Karen, the opinionated wife, in the Pulitzer Prize-winning Dinner With Friends at the Variety Arts Theater, NYC on June 13.

TONY TORN son of Rip Torn and Geraldine Paige, is once again going to be taking order from his father. Tony in a new translation of Eugene Ionesco's Picture at the Chashama Theater, NYC. Rip torn is the producer.

RINGO STARR & HIS ALL STARR BAND June 16 Harrah's Hotel, South Lake Tahoe The following night he does it again at the Hard Rock in Las Vegas.

MICHAEL FEINSTEIN entertains June 17 in Ann Arbor, MI at the Power Center - Ann Arbor Summer Festival.

PAUL ANKA Mirage Hotel, Las Vegas through June 20.

MARC ANTHONY June 16 at the MGM Grand, Las Vegas.


THIS AND THAT

ISABELLE STEVENSON the Theater Wing's chairwoman, and backbone behind the Tony Awards, looked elegant as always when she participated on the televised event. Then the 84-year-old collapsed on the steps of her Manhattan home. She was rushed to the hospital where doctors operated on a torn aorta. The eight-hour operation was deemed a success. Isabelle should be up and around for the beginning of the fall theatre season.

THE GRAND OLE OPRY kicks off a months-long celebration of its 75th anniversary this weekend, and Alan Jackson is among the artists who'll perform on the show. It's an anniversary as well for Jackson, who joined the Opry roster during this weekend nine years ago.

BOB MACKIE who has lit up Hollywood by put sequins and glitz on everybody in Hollywood can now light up your home. The fashion designer to the stars has lent his name to a line of lamps for Murray Feiss, a New York lighting and accessory company. Mackie's Cassico collection is available in two finishes - a rubbed Tuscan silver and Umbrian bronze highlighted with gold flecks. Later this year Mackie is going to add lighting fixtures, wall brackets and console tables.



Mention BROADWAY TO VEGAS for Special Consideration
Call (800) 942-9027









Next Column: June 18, 2000
Copyright: June 11, 2000. All Rights Reserved. Reviews, Interviews, Commentary, Photographs or Graphics from any Broadway To Vegas (TM) columns may not be published, broadcast, rewritten, utilized as leads, or used in any manner without permission, compensation and/or credit.
Link to Main Page
---
Laura Deni


CLICK HERE FOR COMMENT SECTION