! >
Broadway To Vegas
  SHOW REVIEWS CELEBRITY INTERVIEWS GOSSIP NEWS

| | |
| --- | --- |
| | |
CHICAGO PLAYS ON - - ROCHESTER JAZZ FESTIVAL - - POETRY AND PERCUSSION - - ELVIS PRESLEY PET LOOK ALIKE CONTEST - - DANNY GLOVER RETURNS TO THE STAGE - - BOB HOPE CUPCAKES - - OLIVER, HELLO DOLLY! AND FIDDLER MUST HAVES - - THE PRODUCERS TO OPEN IN AUSTRALIA - - DONATE . . . Scroll Down


SUMMER IN THE CITY - CHICAGO PLAYS ON


Long known as a bastion of great music, Chicago celebrates its unique musical heritage while highlighting its strong blues legacy during summer 2003 with Play On Chicago.

This citywide tourism initiative emphasizes the diverse musical styles. Continuing through September 21, Play On Chicago kicked off June 1 with the 20th Annual Chicago Blues Festival.

The Chicago Gospel Music Festival takes place June 6-8. Head over to Grant Park to hear more than 40 performers on three different stages perform at this uplifting and inspiring event that celebrates both classic and contemporary Gospel music.

Performers for this year's event include Mary Mary, Smokie Norful, The Rance Allen Group and Donald Lawrence & the Tri City Singers featuring Bishop Walter Hawkins. This family inclusive festival offers activities for all ages and is the largest outdoor, free-admission event of its kind.

The free-admission Grant Park Music Festival, June 11-August 16, celebrates is 69th season with the sounds of Beethoven, Bernstein, Berlioz and more. With its critically-acclaimed orchestra, chorus and conductors, and an outstanding roster of local and international guest artist, the Festival's opening weekend will includes performances of Beethoven's Piano Concerto No. 2 and Fifth Symphony, as well as selections from Bernstein's West Side Story.

Miles of Music marks the start of summer of June 20th with a day-long celebration. Also on June 20 the Chicago Symphony Orchestra performs with 12-time Grammy Award winner Ray Charles at the Chicago Symphony Center.

The Ford Center for the Performing Arts presents Andrew Lloyd Webber's Starlight Express June 24-July 6.



Yogi Berra bobblehead
Lincoln Park Zoo presents the wildest musical entertainment at the Jammin' at the Zoo on June 27.

Taste of Chicago brings an all star line up of musical entertainment to Grant Park June 27-July 8, including Kenny Rogers, Sheryl Crow and Elvis Costello and the Imposters.

There will also be a number of non musical events including tours, lakefront festivals and exhibitions.

In addition for the first time at U.S. Cellular Field, the Chicago White Sox will host the Midsummer Classic on July 15.

That week-end is expected to draw baseball fans from all over the country.

Locals and visitors will encounter 25 life size bobblehead dolls around the city streets to promote that July 11-15th sports minded week-end.

That idea was inspired and partnered by the Mayor's Office of Special Events, the Chicago White Sox, Major League Baseball and Forever Collectibles.



Broadway To Vegas is supported through advertising and donations. Priority consideration is given to interview suggestions, news, press releases, etc from paid supporters. However, no paid supporters control, alter, edit, or in any way manipulate the content of this site. Your donation is appreciated. We accept PAYPAL. Thank you for your interest.


THOSE INTREPID CUPCAKES


The year long birthday celebration honoring legendary entertainer Bob Hope, who celebrated his 100th birthday last Thursday, began last Sunday at New York City's Intrepid Sea, Air and Space Museum with a USO style show, headlined by Michael Feinstein and covered by The Today Show.

More than 100 active-duty military and veterans gathered to tell Bob Hope thanks for the memories. Hope has long been a mainstay on the USO Tour, entertaining troops throughout the world.

Although a huge cake had been planned, at the last minute PR gal Gail Parenteau was informed that there was a cake SNAFU. Quipped Gail, "It was a holiday week-end in New York City. It isn't as though you could go to Cosco and pick up a cake." At the last second a small sheet cake was located and a decision was made to augment that with a few hundred red, white and blue decorated cupcakes. And, who was it that, in a labor of love, worked herself into a frenzy baking those cup cakes? Gail.

Does she enjoy cooking? "Well ... yes, but I don't have time. I usually cook once a year - maybe Thanksgiving."

As for Hope, on his birthday, last Thursday, a Bob Hope Square in Hollywood was dedicated. The performer celebrated at home with a family dinner, capped off by Hope's favorite desert, lemon meringue pie.



Bob Hope donned a cowboy hat to entertain at Helldorado Days in 1947 at the Flamingo in Las Vegas.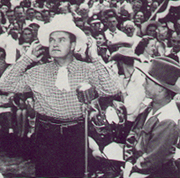 Over the decades Hope was a regular Las Vegas visitor. From attending show openings at the Riviera and Sands Hotels to participating in championship golf tournaments held at the Desert Inn hotel, or getting in the spirit celebrating Helldorado Days. Instituted by the Elks Club in April, 1935, the first organized event to lure visitors to Las Vegas under the guise of keeping the area's frontier heritage alive, Hope entertained at a Helldorado Days outdoor celebration at the Flamingo Hotel in 1947.

The Library of Congress is also hosting a 100th birthday vaudeville type event starring Alan King and Dick Cavett, which will highlight performances and reminiscences of the legendary performer. Hope donated all his private papers to the Library of Congress at what was his last public appearance about four years ago.

Daughter Linda Hope, working with her father, authored his latest book, My Life in Jokes. It's a compilation of the best of Hope's 88,000 jokes, as categorized through his vaudeville years, to radio and television.


THE MUSIC GOES ROUND AND ROUND


You no doubt already have the LP's of Fiddler on the Roof, Hello, Dolly! and Oliver!, three of the most honored and enduring musicals of all time. Those LP's are probably scratched and worn from use. And, none of those LP's have the bonus tracks or the recorded interviews.

Just in time to make a wonderful Father's Day gift - this legendary treasure trove of Tony and Grammy Award winning original Broadway cast recordings, have been given the deluxe treatment and will be reissued June 3.

The Broadway Deluxe Collector's Edition of all three musicals features new 24/96 digital re-mastering, recently discovered recording session photos and bonus tracks that enhance the value of each release for musical theatre collectors. Included among the bonus tracks are additional archival recordings from the Victor catalog plus priceless interviews containing amusing and revealing anecdotes and insights from Tony Award winning artists involved in the creation of the musicals and the original recordings such as Fiddler on the Roof lyricist Sheldon Harnick, Hello, Dolly! star Carol Channing and Oliver! musical director Donald Pippin.



Carol Channing, Sondra Lee who was Minnie Fay and Eileen Brennen, who portrayed Irene Molloy, at the original recording session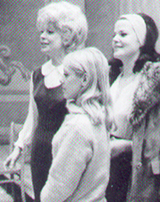 New bride Carol Channing and her groom have been chatting on select talk shows, such as a recent appearance on Larry King Live. The host was stunned with the number of callers who not only still thought about their first love, but wanted to reconnect. Thus, it seems a fitting time for Hello Dolly! - the production in which Channing starred as matchmaker Dolly Levi - to enjoy a resurgence.

While most people associate this Jerry Herman effort with Channing, the role was originally created for Ethel Merman. However, when producer David Merrick gave her the script Merman was in San Francisco in the midst of a post Broadway tour of Gypsy. Not having any interest in doing back to back Broadway shows, Merman rejected the project without even reading the role. That's just one of the fascinating stories in the booklet accompanying this new CD of the original Broadway Show Cast Recording.

Hello Dolly! opened January 16, 1964, at the St. James Theatre and played for 2,844 performances. The show not only catapulted Channing into superstardom, the production swept the Tony Awards winning in 10 categories in what was a very tight year for musicals - including Funny Girl, She Loves Me, and 110 in the Shade.

The only category in which Dolly lost, in which it was nominated, was Supporting Actor in a Musical. Charles Nelson Reilly, who played Cornelius Hackl, lost to Jack Cassidy in She Loves Me.

Dolly's record of 10 Tonys was not broken until 2001, when Mel Brook's The Producers surpassed it with 12.

This new remastered CD, produced and engineered by Jon M. Samuels, features 30 minutes of bonus tracks. They include Mary Martin singing I Put My Hand In, and So Long Dearie. The booming voiced Ethel Merman attempting to sing the poignant Love, Look in my Window and then performing the rousing World, Take Me Back. These selections were never recorded by Victor; rather the recordings were made at Merman's own expense and sold as a 45-rpm record in the lobby of the St. James Theatre while she was appearing in the show.

The bonus tracks also features Pearl Bailey singing Before the Parade Passes By and Hello, Dolly! Plus, there is a fabulous recorded interview of Carol Channing. The legend discusses making Hello Dolly, writing her book and her current life, including her saying she had rediscovered love. "I repeated Dolly's experience and now it's happening to me."

The colorful characters of Charles Dickens' classic Oliver Twist come brilliantly to life in the touching tale of an orphan boy.

By the time Oliver! opened on Broadway it had been running for nearly three years in London, played a three-month pre-Broadway tour across America, boasted a bestselling Broadway cast album and repaid its entire investment to its backers.



Producers David Merrick and George R. Marek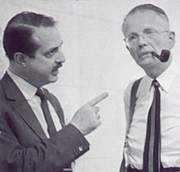 The original cast included Barry Humphries who later reinvented himself as Dame Edna.

The bonus tracks include three selections from the original London cast album; That's Your Funeral featuring Humphries, You're Got to Pick a Pocket or Two, Reviewing the Situation and As Long As He Needs Me featuring Patti LuPone with John McDaniel on the piano from Patti Lu Pone - Live.

The taped interview with Donald Pippin, who conducted Lionel Bart's melodious score, recalls getting the job as musical director from notorious Broadway producer David Merrick, recording the cast at the old NBC Radio studio at Hollywood and Vine, dealing with the kids - and their stage mothers - in the cast, differences in the London and Broadway productions, and winning the Tony Award. The release of this album will be followed by a U.S. tour of Cameron Mackintosh's production of the show with new staging by American Beauty Oscar winner and Gypsy director Sam Mendes.

Fiddler on the Roof was a ground breaking musical starring Zero Mostel. Fiddler opened September 22, 1964 at the Imperial Theater in New York City. Twice the musical moved to larger houses, finally closing at the Broadway Theatre on July 2, 1972 after 3,242 performances. The production won nine 1965 Tony Awards, including Best Musical.



Zero Mostel and Maris Karnilova recordingDo You Love Me. Mostel recorded If I Were A Rich Man in one take and never let anybody forget it.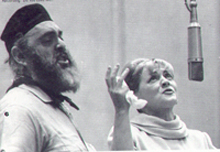 This Broadway Deluxe Collector's Edition is augmented by two Sheldon Harnick interviews. The insightful comments were taped at a February 3, 2003 interview for this CD, edited by Steven Garin, as well as his taped 1971 participation at Maurice Levine's renowned Lyrics and Lyricists series at New York City's 92nd Street Y.

Harnick's opinions range from the personal - from his parents tumultuous marriage to his daughter's wedding - to serious ideological problems between cast members.

Three of the songs on the bonus track, all sung by Harnick, were cut from the production. There is also Harnick's own version of If I Were a Rich Man.

New remastering of Fiddler on the Roof produced and engineered by Vincent Caro.


ROCHESTER INTERNATIONAL JAZZ FESTIVAL
Tony Bennett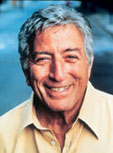 Legendary performers Tony Bennett, George Benson, Al Jarreau, Dave Brubeck, and Spyro Gyra will headline an extraordinary lineup of more than 60 artists at the Rochester New York International Jazz Festival's second edition, June 5-14.

Few might have predicted that striking level of stardom some forty years ago, when George Benson was a fledgling guitarist working the corner pubs of his native Pittsburgh.



George Benson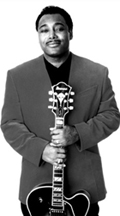 "I was an entertainer first," he says proudly "As a kid I sang, danced and played the ukelele in a nightclub. As my career has progressed, I've had the pleasure of playing with the baddest jazz cats on the planet. But that doesn't change my desire to entertain folks. That's really who I am."

It was Wes Montgomery, one of jazz's most creative players, who came across Benson early on; the vet complimented the young guitarist, urging him to continue his already impressive work. "I'd been screaming about my guitar sound for years, and they didn't want to hear about it. I wanted to use my band in the studio, just get comfortable and test out some stuff. But it was like pulling teeth. The first time I tried to sing along with my guitar, everybody in the studio booed. They all said that it wouldn't work."

The vibrant lineup of critically acclaimed jazz and contemporary musicians also includes Medeski Martin & Wood, saxophonist Chris Potter, trombone great Fred Wesley, and critically acclaimed vocalists Claudia Acuna and Kevin Mahogany. "We've also booked several rising artists who will turn heads, including wonderful vocalist Lizz Wright," says John Nugent, Festival Producer.

Nugent is President of NY JAM, INC., and producer of international concert tours and jazz events including the long-running Stockholm Jazz Festival, now in its 20th year.

Complete Artist Lineup: Al Jarreau, Alex Skolnick, Avishai Cohen/Jason Lindner/Marc Gouliani, Bill Carrothers Trio plus One, Bob Sneider Trio, California Guitar Trio, Chris Potter Quartet, Claudia Acuna Band, Curtis Stigers Band, Dave Brubeck Quartet, Dave Rivello Ensemble, David Leonhardt Trio, David Liebman Group, Dawn Thomson Quartet, East Hill Classic Jazz Quartet, Eastman Jazz, Fred Wesley & The Horny Horns, Gap Mangione Trio, George Benson, Greater Rochester Jazz Orchestra, Greece Jazz Band, Gypsy Jazz w/The Stephane Wrembel Trio, Joe Romano, Jon Ballantyne Quartet, Kenny Werner Trio, Kevin Dean's B3 Band, Kevin Mahogany Trio, Kurt Rosenwinkel Band, Lalo, Leni Stern Trio, Lizz Wright Band, Mambo Kings, Maria Schneider with ESM Alumni & ESM Jazz Ensemble, Mark Whitfield Trio, Matt Wilson's "Carl Sandburg Project", Medeski Martin & Wood, Mynta - Music From India, Nancy Kelly & Friends, Prime Time Funk, Ray Barretto & New World Spirit, Rich Perry with The Eastman Jazz Quartet, Rik Emmett, Roberta Piket & Alternating Current, Ryan Kisor Quartet, Sonny Fortune/Rashied Ali Duo, Spyro Gyra, Streetnix, The Fins, Tony Bennett, Two Siberians, U Street All Stars from Finland, Victoria Corrigan Quartet, and Yggdrasil from Iceland.


DOES YOUR PET LOOK LIKE ELVIS PRESLEY


If you think you or your pet is a ringer for Elvis Presley you don't want to miss the Elvis Presley Festival in Tupelo Mississippi taking place June 6-8.

The festivities, which includes performances by Little Richard, Bela Fleck and the Fleckstones and a Sunday Gospel concert, wouldn't be complete without the 3rd Annual Elvis Presley Look Alike Pet Parade on Saturday, July 7.

Categories include Elvis Look A Like, Owner Look A Like, Best Dressed and Most Unusual.

Prizes, compliments of Petsmart, and trophies will be awarded in each category. Proceeds from the event will benefit the Tupelo-Lee County Humane Society.


RAVINIA FESTIVAL OPENS WITH EL NINO


Following last year's smash success of Golijov's La Pasion Segun San Marcos, Ravinia presents the Chicago premiere of Pulitzer prize winning composer John Adams's El Nino.

Based on a dazzling variety of texts, from Biblical to contemporary Hispanic sources examining and celebrating the concept of birth, the oratorio - which composer Adams bills as his Messiah - fills the stage with actors, chorus and musicians to create a multidiscipline, multicultural experience and promises equal amounts of soul-elevating inspiration and musical excitement. Conductor Robert Spano, who made his Ravinia debut last summer in the Golijov work, brings his brightly polished Atlanta Symphony Orchestra and Chorus for an unforgettable start to the Ravinia Festival summer season.

This Chicago premiere will be presented with supertitles.

Atlanta Symphony Orchestra, Atlanta Symphony Orchestra Chorus, Chicago Children's Choir, Robert Spano conductor, Heidi Grant-Murphy soprano, Nancy Maultsby mezzo-soprano, Daniel Bubeck, Brian Cummings and Paul Flight countertenors, Eric Owens bass-baritone. Semi-staged by Ed Berkeley.

Opening night June 6.


SPREADING THE WORD


ARAM SAROYAN AND JOHN DENSMORE TOUCH OF THE POET: POETRY AND PERCUSSION Veterans of the 1960s, celebrated poet and writer Aram Saroyan and legendary Doors drummer John Densmore collaborate in this original blending of poetry and music, voice, and percussion. Densmore performs on percussion instruments from around the world, as Saroyan draws on his entire body of work, from his controversial minimalist one-word poem "lighght," which ignited an NEA furor that has yet to abate, to his later longer poems. Followed by a Q & A with the performers. Tuesday, June 10 at the Skirball Center in Los Angeles.


SWEET CHARITY


RITA MORENO

Rita Moreno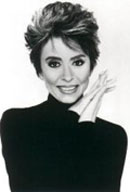 will be honored with The Julie Harris Award for Lifetime Achievement at the annual Tony Awards Party hosted by Jennifer Tilly.

Moreno, an Oscar, Emmy, Grammy and Tony award winner, will be presented with the Julie Harris Award on behalf of Hollywood's theatrical community at the seventh annual Tony Awards Party.

The annual celebration at the Skirbill Center in Los Angeles, benefits Aid for AIDS and The Actors' Fund of America. The June 8th event begins with cocktails and a silent auction featuring Broadway memorabilia, collectibles and travel packages, followed by dinner and a live telecast of the 57th Annual Tony Awards.

Previous recipients of the Julie Harris Award include Gwen Verdon, Charles Durning, Tyne Daly, Lauren Bacall and Carol Channing.

LONG WHARF THEATRE ANNUAL GALA DINNER AND AUCTION will special guest Mia Farrow takes place Monday, June 9th in New Haven, Conn.

The black tie optional event begins with a cocktail reception and silent auction, followed by a live auction, gala dinner and entertainment featuring Judith Blazer, Steven Sutcliffe, Dana Reeve and Bill Smis, Jr.

BLOWIN' THE BLUES AWAY

Wynton Marsalis

Spring 2003 Benefit Concert & Gala at the Apollo Theatre takes place Monday, June 2 with Ashley Schiff serving as gala chairman.

Actor Laurence Fishburne will host the event, which will also feature vocal and piano legend Ray Charles, blues-rock icon Eric Clapton, groove master and saxophonist Lou Donaldson, living blues legend B.B. King, Broadway star and soprano Audra McDonald, country music legend Wilie Nelson, and jazz and blues singer Carrie Smith performing with the Wynton Marsalis Septet. The concert will feature new arrangements by J@LC Artistic Director Wynton Marsalis.

The United States Congress has declared 2003 The Year of the Blues, bringing long overdue recognition to one of America's most important musical forms. In celebration, Jazz at Lincoln Center's spring gala will show the impact of the blues on jazz. Acclaimed author Geoffrey Ward will write a script for the concert that explores the history and role of the blues as an integral part of American life and culture.

The concert will be followed by an elegant dinner held in a tented space behind the theatre.

Sponsored by JPMorgan Chase and Cole Haan, the event will raise funds to support Jazz at Lincoln Center's annual educational programs, concerts, and broadcasts.

Individual benefit tickets at $2,500, $1,000 and $500 (for donors 35 years old and younger, limited number), and tables of ten at $25,000 and $10,000 are available.

Jazz at Lincoln Center is the world's largest not-for-profit arts organization dedicated to jazz. Monday, June 2.



TOP GIRLS by Caryl Churchill and directed by Casey Stangl.

Starring Bianca Amato,Isabell Monk O'Connor, Marquetta Senters, Suzanne Warmanen, Sally Wingert, Andrea Wollenberg and Eunice Wong.

Marlene celebrates her promotion to managing director of the Top Girls Employment Agency by throwing a "Mad Hatter" type dinner party for a fanciful array of mythical and historical women, including a Victorian-era Scottish traveler; a Japanese courtesan turned Buddhist nun; Pope Joan; and Chaucer's Patient Griselda.

Crossing cultures, generations and politics, the sparkling dinner conversation reveals the sacrifices made as well as the joys experienced by these extraordinary women. It becomes clear that each has had to give up a part of her feminine identity in order to attain a meaningful place in a patriarchal society.

At the Guthrie Lab in Minneapolis through June 15. ASL Performances Friday, June 13. Audio Described Performances on Saturday, June 14. Post-Play Discussions Sunday, June 1 (matinee) and Wednesday, June 4.

HIS GIRL FRIDAY a world stage premiere of a play, adapted by John Guare, from The Front Page by Ben Hecht and Charles MacArthur, and the 1940 film produced by Columbia Pictures, which starred Cary Grant and Rosalind Russell.

They're newspaper men, Mollie. They can't help themselves. The Lord made them that way. He'll stop at nothing to block his ex-wife's wedding. She'll sell her soul for a scoop. He'd kill his mother to get elected. He shot a man because he could.

Jack O'Brien directs a cast that features Alex Jennings as Walter Burns and Zoe Wanamaker as Hildy Johnson along with Helen Anderson-Lee, David Baron, Sam Beazley, Paul Benzing, Paul Birchard, Judith Coke, Dermot Crowley, Tim Donoghue, Keiran Flynn, Demetri Goritsas, Mike Grady, Stephen Greif, Paul Grunert, Jamie Harding, Tony Haygarth, Richard Hollis, Richard Lintern, Penelope McGhie, Breffni McKenna, Nathan Osgood, David Ross, Christopher Ryan, Kerry Shale, Nicola Stephenson, Russell Tovey, Harry Towb, Margaret Tyzack and Andrew Westfield.

Hairspray, is Artistic Director of The Globe Theatres, San Diego, where he has directed over 60 productions.

The creative team; Bob Crowley (designer), Mark Henderson (lighting) and Colin Pink (sound) with music by Neil McArthur and Jonathan Cooper.

His Girl Friday began previews May 29 and officially opens in London at the National's Olivier Theatre on June 5, running through Nov. 22.

THE PRODUCERS that Mel Brooks mega-hit which officially opened Thursday in Los Angeles, will open next April in Australia at the Princess Theatre. Australia will become the first country outside America to stage the musical which made its debut on Broadway in April 2001 and swept the Tony Awards. Sports and Entertainment Limited and the Gordon Frost Organization obtained the Australian rights.

STARS IN THE ALLEY takes place June 4. This is Broadway's annual toast to the season's new shows in an outdoor celebration of the end of the Broadway season. The event is free and open to the public.

Spend your lunchtime with the stars as they perform numbers from this season's new musical productions, plus some of Broadway's long-running favorites.

Those scheduled to appear include Bernadette Peters currenty starring in Gypsy, Harvey Fierstein and Marissa Jaret Winokur from Hairspray, Brian Stokes Mitchell star of Man of a Mancha, and A Year with Frog and Toad's Mark Linn-Baker. The event will also feature appearances from Frenchie Davis of Rent, Deborah Gibson from Cabaret, Louise Pitre star of Mamma Mia!, Don Stephenson from The Producers and Tony Award winner Sutton Foster. The Look of Love's Liz Callaway will sing the Burt Bacharach hit, Alfie.

The event wil also include the presentation of the Star Award to Mayor Michael Bloomberg. Jed Bernstein, president of the League of American Theatres and Producers, will discuss the end-of-the-year financial season on Broadway.

Hosted by stars of hit plays, Stars in the Alley takes place in Shubert Alley, right at the epicenter of Manhattan's Theatre District. The fun begins at 11:30 a.m., rain or shine.

THE NERD starring French Stewart of 3rd Rock From The Sun fame, stars in the title role in Larry Shue's comedy. Directed by the award-winning David Rose the cast also includes Ed F. Martin, Faith Coley Salie, Kevin Symons, Jonathan Palmer, Cindy Warden, and Justin M. Bretter.

Larry Shue graduated cum laude with a degree in theatre arts from Illinois Wesleyan University. The won two Obie Awards, two New York Drama Critic's Circle Awards. The young actor and playwright, had his career cut short at the age of 39 by the crash of a commuter plane in Weyer's Cove, Virginia, in 1985.

In The Nerd, although he never met the man who saved his life, the ex-G.I. vowed that the welcome mat would always be out for the unsung hero. But joy takes a U-turn when his faceless rescuer shows up one day - and turns out to be an uproariously bumbling oaf with no social sense, little intelligence and less tact, as well as being the dreaded Guest Who Would Never Leave.

French Stewart is a graduate of the American Academy of Dramatic Arts with a B.F.A. in Theatre Arts. After graduation, he spent seven years touring in regional theatre. And, yes, French is his real name. It's a family name that's been used for generations. He's French number four.

Scenic design by Bradley Kaye, Lighting Design by David Flad, Costumes Design by A. Jeffrey Schoenberg, Sound Design Michael Fracassi.

This production marks The Colony Theatre Company's first production of its 2003 - 2004 season. The Nerd will open on Saturday, June 7th followed by a VIP reception and continue through Sunday, July 6th at the Colony Theatre where Barbara Beckley serves as Producing Director. Located in the heart of the Burbank Media Center, California.

SEUSSICAL THE MUSICAL at the Gammage Auditorium in Tempe, Arizona June 3-8.

GREASE one of Broadway's longest-running musicals and Hollywood's biggest hits! Grease is the word with book, music and lyrics by Jim Jacobs and Warren Casey All-American as the memories it evokes, Grease captures the look and the sound of the fabulous '50's in a rollicking musical that salutes the rock 'n' roll era. Sock-hops, poodle skirts, duck-tails and drive-ins... come to life in this high-spirited musical about a good girl and a "greaser" and the shenanigans of the fun-loving Rydell Class of '59. Join the Pink Ladies and the Burger Palace Boys for a trip down one of the "rocking-est" memory lanes recalling those hot summer nights! Back-to-back score of hits including Summer Nights, Beauty School Dropout, Greased Lightnin', Born to Hand-Jive, and We Go Together. At the Paper Mill Playhouse June 4 - July 20.

MASTER HAROLD AND THE BOYS

Playbill from the original production which starred James Earl Jones, Danny Glover and Lonny Price, directed by Athol Fugard.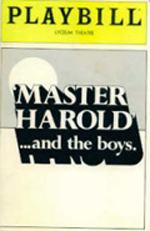 by South African playwright Athol Fugard reunites Danny Glover and Lonny Price from the original Broadway production of the show. In the original 1982 mounting Glover made his Broadway debut in the part of the younger worker. Now he plays the older one, Sam. The director of this effort, Lonny Price, starred as the teenager, Master Harold, in the original.

Also in the cast are Michael Boatman who plays "Willie," and Christopher Denham making his Broadway debut as "Hally."

Master Harold...and the boys explores a young white man's coming of age in 1950's apartheid South Africa. Sam and Willie, two middle-aged black men, are servants at the St. George's Park Tea Room owned by the parents of Hally ("Master Harold"), a 17 year old white boy. Hally has been confronted with two very different role models for his imminent adulthood: his bigoted drunken father, and the black man who has been his friend and lifelong mentor. By the end of the day, his life course has been set in motion on an unexpected path.

The design team; John Lee Beatty (sets), Susan Hilferty (costumes) and Peter Kaczorowski (lights).

Officially opens June 1 produced by the Roundabout Theatre at the Royale Theatre in NYC.


| | | |
| --- | --- | --- |
| | | |
WHO'S WHERE


BARBARA COOK the gifted soprano, best known for originating some of the American musical theater's most memorable roles - including Cunegonde in Candide and Marian the Librarian in The Music Man - returns to present a brand-new concert of musical gems from Broadway and beyond, including signature songs from her long and illustrious career, accompanied by Wally Harper on piano and Jon Burr on bass. June 5 - 22 at the Eisenhower Theater of the Kennedy Center for the Performing Arts, Washington, D.C.

LAINIE KAZAN starring in the 5th Annual Kathryn W. Stein Memorial Concert. The award-winning actress and internationally-known recording artist performs a one-woman show in the Kaufmann Concert Hall featuring songs from her jazz collections, Lainie Kazan — In the Groove and Body and Soul.

June 10, at the 92nd Street in NYC.

JOHN PIZZARELLI center stage Friday, June 6 in Minneapolis, Minnesota at Orchestra Hall.

MAUREEN McGOVERN June 7 at Orchestra Hall in Minneapolis, Minnesota.

HERBIE HANCOCK performing Tuesday at Orchestra Hall Symphony Center in Chicago.

BLIND BOYS OF ALABAMA taking part in Elvis Presley Days Saturday in Tupelo, Mississippi.

NATALIE COLE opens a two nighter this evening in Anchorage, Alaska at the Alaska Center for the Performing Arts.

JERRY SEINFELD telling funny stories Friday at the Knoxville Auditorium in Knoxville, Tenn. On Saturday he'll be making the folks laugh at the Fox Theatre in Atlanta.

THE EAGLES on stage Friday in St. Louis, Missouri at the Savvis Center. On Saturday the show is in Memphis, Tenn. at The Pyramid.

MIKHAIL BARYSHNIKOV in the spotlight June 3rd at Hayes Hall in Naples, Florida. Then he has a two nighter June 6-7 at the McCarter Theatre in Princeton, New Jersey.

LONESTAR performs in Sparta, Kentucky on June 7 as part of the Country Stampede.

KT SULLIVAN Beyond the Rainbow – The Music of Harold Arlen, with Mark Nadler at Davenport's in Chicago on June 6.

JOHNNY MATHIS center stage June 6 in Detroit, Michigan at the Music Hall Center.

TONY BENNETT singing June 6th at the South Shore Music Circus in Cohasset, Mass. On Saturday he can be enjoyed in Newark at the New Jersey Performing Arts Center.

PAUL ANKA opens Thursday at the MGM Grand in Las Vegas for an engagement that runs through June 11.

SMOKEY ROBINSON opens a three nighter Friday at Resorts International in Atlantic City.

KD LANG entertaining Friday in Philadelphia at the Verizon Hall Kimmel Center.

LEE GREENWOOD at Grand Casino Biloxi in Biloxi, Mississippi on Friday.

CHARLIE PROSE will be making the crowds laugh with his homespun humor at the Drury Lane Theatre in Chicago June 3-8.

REBECCA SPENCER live at the West Bank Cafe next Sunday June 8, June 15 and June 16. NYC.

JEFFERSON STARSHIP features a stellar cast of old and new players, including Paul Kantner and Marty Balin, both of whom founded Jefferson Airplane. With the addition of Slick Aguilar, Diana Mangano and Chris Smith play from the rich songbook of its legendary forefathers.

Steeped in the fantastic realms of science fiction and the contemporary American shadow land, and were crucial in developing the renowned San Francisco Sound that changed the course of pop music forever. June 2 at B.B. King Blues Club in New York City.
















Next Column: June 8, 2003
Copyright: June 1, 2003. All Rights Reserved. Reviews, Interviews, Commentary, Photographs or graphics from any Broadway To Vegas (TM) columns may not be published, broadcast, rewritten, utilized as leads, or used in any manner without permission, compensation/credit.
Link to Main Page
---
Laura Deni


CLICK HERE FOR COMMENT SECTION