! >
Broadway To Vegas
SHOW REVIEWS     CELEBRITY INTERVIEWS     GOSSIP     NEWS
| | |
| --- | --- |
| | |
Copyright June 1, 1998
By: Laura Deni
CLICK HERE FOR COMMENT SECTION

RAGTIME Garth H. Drabinsky's unwavering heroic efforts to bring Ragtime to Broadway were rewarded with a plethora of theater awards, not the least of which was Friday's night's Outer Critics Circle Award as Best Musical. With 13 Tony nominations Garth needs to leave room on the mantle for the Tony Awards he'll truck home Sunday.

Ragtime is a gigantic musical which opened at the new Ford Center of the Performing Arts as its inaugural production.

Ragtime arrived on Broadway via Los Angeles. In California the production was touted as the continuation of Showboat.

While Drabinsky accomplished the Herculean task of mounting the Broadway revival of Show Boat in l995, calling Ragtime a continuation can be misleading. Perhaps it's a continuation of a box office success, but it's not a continuation of a story line and certainly not a continuation of the quality of Show Boat.


A scene from Showboat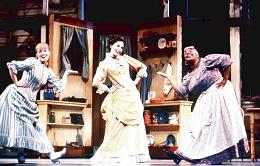 Show Boat is a classic with glorious songs transformed into the immoral. First produced in 1927, Show Boat director Hal Prince even described Show Boat as the first to merge the traditional, happy-go-lucky innocent of the then popular musical comedy stage with serious themes.

Show Boat was the first to utilize a score ranging from the lighthearted, 32-bar songs to nineteenth century operetta and grand opera.

Ragtime is neither innovative, nor a continuation of the glorious musical accomplishments which will live forever in Show Boat.



Brian Stokes Mitchell and Audra McDonald in Ragtime

That doesn't mean that Ragtime isn't a wonderful musical production. It is. It's just that it doesn't have any songs destined to become standards, although Wheels of a Dream is dynamic and was recorded by Frankie Laine. There's a cast album, which Drabinsky insisted be made in the wake of opening night. Cast members spent their one day off creating the cast album, requiring Brian Stokes Mitchell to resort to a cortisone shot to keep his vocal cords from swelling. The CD was released in April with 115 minutes of music on two CDs.

With over 60% of the Broadway audience from outside the tri-state area, Ragtime officials know there are customers who want or need to bring a souvenir home.

Following in the successful merchandising footsteps of rock and gospel acts who know there is money in merchandising, Ragtime is in a marketing mode.

While most shows tout some merchandise; elaborate programs, keychains, cups and shirts, Ragtime has logo merchandise for every age and need. A partial list includes; Ragtime music boxes and musical teddy bears, a stylish Pocket watch for $40., autographed copies of E.L. Doctorow's acclaimed novel, even Ragtime apple teas packed in two types of Ragtime mugs, matches, magnets, key chains, and The Ragtime Flag Pin created especially for Ragtime by Rod Peters featuring Austrian Sworovski crystals in crafted enamel. Priced at only $35. the pin is no doubt worth every cent.

The merchandise is high caliber and worth the price. For that matter, so is the show.

Ragtime is composed of three intertwined stories involving a black couple, a Jewish immigrant and his daughter, and a Wasp family; The book is by the multi-talented Terrance McNally and music by the team of Stephen Flaherty and Lynn Ahrens.

Brian Stokes Mitchell of Trapper John M.D fame and two-time Tony Award winner Audra McDonald are both nominated for Tony Awards for their mesmerizing performances.



Audra McDonald in Ragtime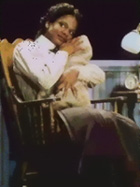 Audra is only on stage 20 minutes, playing Sarah, the washer woman girlfriend of Coalhouse Walker who has his baby. She gets killed off before intermission. However, for the 20 minutes she performs, she shines in her pivotal role.

Brian Stokes Mitchell makes the role his own in a showstopping performance as ragtime pianist Coalhouse Walker. Peter Friedman, who plays the Jewish immigrant, has already won the Outer Critics Circle Award as Outstanding Featured Actor in a musical and comes close to stealing the show.

He gives a depth to his character enabling the audience to understand and appreciate his character's struggle and transformation.

Ragtime is a marvelous production, almost certain to run for several years.


OUTER CRITICS CIRCLE BASH
Lauren Bacall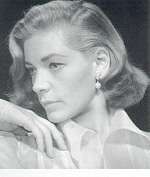 The Outer Critics Circle is the official organization of writers on the New York theatre for-out-of town newspapers, national publications and other media beyond Broadway. The OCC Awards are frequently a precursor to who will win the Tony Awards. The awards are handed out at a fun loving banquet at Sardi's. Friday night's festivities weren't a disappointment.

I sat at a table with Natasha Richardson, her husband Liam Neeson and Lauren Bacall. Natasha received the OCC Award as Outstanding Actress in a Musical for Cabaret. Her husband who stars in The Judas Kiss presented the OCC Award to his wife.

Over dinner Natasha and Liam, who have two boys, ages two and three, explained their secret for Traveling with children - they bring along modeling clay. "It doesn't break and they can spend hours building animals and objects and then smashing them," said the adorable Natasha.

The ravishing Lauren Bacall, who was an award presenter,wore an unusual barrette with "Paris" Inscribed. "Yes, I bought it in Paris years ago. I loved it and bought about six of them. Over the years some have broken and been lost. Every time I go back I look for more, but I've never been able to find any," she explained.



Alan Alda
Photo by: Laura Deni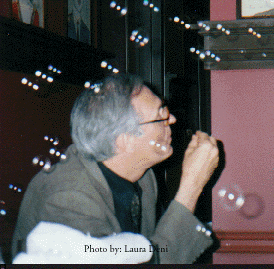 At the next table fun loving Alan Alda, Victor Garber and Alfred Molina, who received the OCC special achievement award as Outstanding Ensemble Performance as the cast of Art engaged in a bubble blowing contest. (Celebration bubbles, miniature champagne shaped bottles filled with bubbles were individual table favors) Alda divulged that prior to performing in Art the three had never met - astonishing since the three actors make their ensemble piece appear as if they had known each other for years.

Business genius Garth Drabinsky who received the OCC Award as producer of the Outstanding Broadway Musical Ragtime, is a charming, delightful gentleman with a fantastic hand shake.

The always entertaining Charlotte Rae got my attention when I heard a wonderful voice say, "I know you!" I first interviewed her 20 years ago. Known and loved by million for her television hits, she was first a Broadway star.

Another OCC presenter, former Miss America Bess Myerson, still looks stunning. Sometime in the middle of the night the party wound down. The next day OCC President Marjorie Gunner was busy at work planning next year's party.



Broadway To Vegas is supported through advertising and donations. Priority consideration is given to interview suggestions, news, press releases, etc from paid supporters. However, no paid supporters control, alter, edit, or in any way manipulate the content of this site. Your donation is appreciated. We accept PAYPAL. Thank you for your interest.


TEED OFF FOR SINATRA

Less than a week after burying her husband, grieving widow Barbara Sinatra canceled out of some events surrounding the Las Vegas Frank Sinatra Celebrity Golf Classic, a week-long extravaganza hosted by Barbara and Wayne Newton.



Frank Sinatra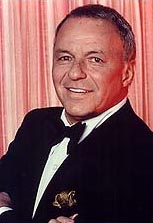 On Tuesday Barbara passed on cutting the ribbon opening a week long Frank Sinatra Memorabilia Exhibit at the MGM-Grand Hotel. The unique display spans more than 50 years of history, featuring rare, timeless pieces of memorabilia from all stages of Sinatra's career. Also Canceled, Barbara autographing copies of the Sinatra Celebrity Cookbook - Barbara, Frank and Friends, a collection of more than 300 favorite recipes from celebrities.

Wednesday a special Mass orchestrated by comedian Pat Cooper was SRO. On Thursday Gregory Peck and Jack Lemmon were among the celebrities at a party at the Desert Inn Hotel. Friday the golf tournament started and on Saturday the Thanks Frank black tie gala at the MGM-Grand featured a five course dinner and a star studded roster of singers each performing a Sinatra song using Frank's arrangement.

Frank Sinatra, Jr. who inherited his father's sheet music and was his father's conductor wasn't present at the Thanks Frank Gala. Reason? According to Sinatra, Jr's representative; "He wasn't invited."

Meanwhile, the Friars Club in New York is planning a tribute to end all tributes to Francis Albert, June 22nd. Frank's buddy Alan King is the abbot of the Friars, and will serve as master of ceremonies.

Plans are already on the drawing board for a Broadway musical about the Chairman of the Board. His music couldn't be used without permission of the controlling heirs, but putting together a play about his life wouldn't require any such permission. New songs could be written specifically for the Broadway musical.

People are clamoring to register for the previously announced Hofstra University symposium on Sinatra next fall. The Man, The Music, The Legend will be a three-day course.
Billboard magazine's May 30th tribute issue to Sinatra has an article of mine on page 92.


FEAR AND LOATHING IN LAS VEGAS

To say the Hunter Thompson book is difficult to translate to film is a polite way of saying the movie stinks.

However, as one of the numerous extras in that film, a point could be made as to how well we were treated. An extra is the lowest life form on a movie set. Termed "moveable scenery," extras begin their work when the director yells "background." It can be a fun experience, akin to being paid to have a hobby. Or, it can be a boring, humiliating, miserable event depending upon how you are treated. All of the extras were treated wonderfully by everyone associated with the production. Extras even flew in from Los Angeles and Phoenix to be a part of the movie. We were treated wonderfully and my paycheck arrived on time.



Steve Martin passed out quarters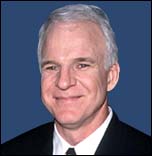 The multi-talented Steve Martin, who raked in theater awards for his Picasso At The Lapin Agile was another star who was nice to the extras. I did his Sgt. Bilko movie, which also starred the late Phil Hartman, in which some of the scenes were was shot at the Mirage Hotel. That's another production where everyone was treated with class.

During a break in one scene, when the lights needed to be re-set, Steve started clowning around, putting some quarters in a slot machine and won a $5.00 jackpot. He started passing out the quarters to the extras and crew. The Mirage Hotel is located near the Fashion Show Mall. One morning Martin had been shopping and walked into the movie set area carrying a small sack from Neiman-Marcus. He greeted those he passed by, included me, saying. "good-morning." To report that a star acknowledged people as he walked by seems an extremely petty thing to even mention. The significance is - most stars don't.


DON'T MISS THE TONY AWARDS
Rosie O'Donnell hosts the awards

The Tony Awards can be enjoyed on CBS and PBS stations this Sunday, hosted by Rosie O'Donnell. The Tony Awards were begun in l947 and first telecast on March 26, l967 from the Shubert Theatre. Big winners that year were Cabaret for best musical and The Homecoming for best play. Robert Preston, Barbara Harris, Marian Seldes and Joel Grey were among the Tony Award winners who were presented with the 1 pound, 10 ounce award which stands eight inches tall.

In the 51 years of the Tony Awards, there has never been a female director who has won the Award in either the play or musical category. This year, women are nominated in both categories. Julie Taymor as Best Director of a Musical for The Lion King and Garry Hynes as Best Director of a Play for The Beauty Queen of Leenane.

A candidate to join The Susan Lucci Club goes to Indiscretions. That's the play that holds the record for losing the most Tony Awards. In l955 it lost all of its nine nominations.

A week before the Tony Awards, Golden Child which received four nominations closed Sunday after 88 performances including eight as previews. The sets remain in place through the Tony Awards. Producer Benjamin Mordecai is praying for a miracle.



THAT'S MY TIME is a one-woman play from the daughter of LSD guru Michael Hollingshead, the man known as "the divine rascal" and "the LSD hygienist," friend of Timothy Leary and author of the Beatles' psychedelic development - "...they went from I Wanna Hold Your Hand to I Am the Walrus.

That's My Time, however, is Vanessa Hollinghead's story. The play follows her from her childhood to the beginning of her comedy career, showing us her journey from an insecure little girl to a successful performer. From the first moment we "see" her father, we understand all that Vanessa had to overcome. That's My Time is as much about love as it is about transformation. Performances for eight Monday nights beginning June 1st at the 78th Street Theatre Lab.

PERI GILPIN who plays Kelsey Grammar's sarcastic pal on Frasier, has slipped into the juicy role of Alexa Vere de Vere in the award winning off-Broadway treat As Bees in Honey Drown.


THIS AND THAT
AMERICAN AIRLINES and the MGM GRAND HOTEL Las Vegas have announced a promotion in which participants can earn frequent flier points by staying at the Las Vegas resort, seeing the EFX show starring David Cassidy, and joining the MGM slot club. MGM Grand said one frequent-flier mile will be earned for every two slot club points earned. Each hotel night stay will earn 500 miles and purchase of tickets to the EFX production show will earn 250 frequent flier points per ticket.

Next column: June 8, 1998
Copyright: June 1, 1998. All Rights Reserved. Reviews, Interviews, Commentary, Photographs or Graphics from any Broadway To Vegas(TM) columns may not be published, broadcast, rewritten, utilized as leads, or used in any manner without permission, compensation and/or credit.
Link to Main Page
---
Laura Deni




For the snail mail address, please E-mail your request.
CLICK HERE FOR COMMENT SECTION