! >
Broadway To Vegas
  
  REVIEWS INTERVIEWS COMMENTARY NEWS

| | |
| --- | --- |
| | |
20th ANNIVERSARY OF BROADWAY BARKS - - DID BROADWAY DIRECTORS BULLYING CONTRIBUTE TO A SPECIFIC SUICIDE AND IS BULLYING COMMON ON BROADWAY? - - MYSTERY IN THE MUSEUM: THE MISCHEVOUS BREAST - - MUTT HOUSE - - I LOVE LUCY: A FUNNY THING HAPPENED ON THE WAY TO THE SITCOM - - GRAMMY SALUTE TO MUSIC LEGENDS TELEVISION SPECIAL - - FOR LIBERTY: AMERICAN JEWISH EXPERIENCE IN WWI - - BARRY HUMPHRIES' WEIMAR CABARET - - DONATE . . . Scroll Down





Copyright: July 8, 2018
By: Laura Deni
CLICK HERE FOR COMMENT SECTION


DID BROADWAY DIRECTORS BULLYING CONTRIBUTE TO A SPECIFIC SUICIDE - AND IS BULLYING COMMON ON BROADWAY?
Jeff Loeffelholz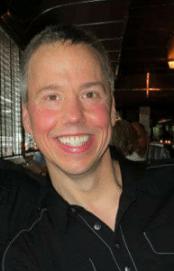 Nobody has ever claimed that show business is a gentile, polite profession.

Just as the #Me Too movement has exposed sexual harassment, will the suicide of Chicago cast member Jeff Loeffelholz reveal rampant bullying - "Backstage bullying is essentially Broadway's dirty little secret," - or conclude the his unfortunate passing was an unrelated, tragic, isolated incident?

This death and the apparent circumstances surrounding the suicide generated world wide press coverage.

Jeff Loeffelholz was an original cast member of the 1996 revival of Chicago who remained in the production for 22 years. He committed suicide by way of a handful of Tylenol with a tequila chaser. On Friday, June 29, 2018 surrounded by his closest circle of friends and his partner of 33 years, Peter De La Cruz, Loeffelholz was taken off life support at Mount Sinai St. Luke's Roosevelt Hospital, the day after he attempted to take his own life. He was 57.

Prior to his suicide he reportedly showed no signs of depression or suicidal tendencies.

Called a rare male soprano, and because of his ability and vocal range, he had been a standby actor for the female role of Mary Sunshine since the beginning of the show's current revival in 1996. At the end of the performance, when it was revealed to the audience that the part was being played by a male, the positive response could be overwhelming.

An investigation has begun to determined if purported bulling by the show's production director Walter Bobbie and the musical director Leslie Stifelman contributed to his taking his own life.

Walter Bobbie won a Tony award for his direction of Chicago. In 2006 Leslie Stifelman's served as executive producer for HBO's documentary The Music In Me which profiles six young musicians, ages 7 to 11, each from a different musical and cultural tradition. The show won a Peabody Award. In 2010 she married her wife, Melissa Rae Mahon, who plays Go-to-Hell Kitty and understudies Roxie Hart in Chicago. Stifelman was awarded the 2011 Phyllis Hyman Phat Friend Award Honoring NYC Heroes.

Justice for Jeff, a blog (not to be confused with Justice For Jeff. org) organized by his friend Mark Newman posted that Bobbie and Stifelman subjected Loeffelholz to a humiliating and grueling rehearsal on June 22 in hopes that he would quit because his contract didn't permit them to fire him.

Because he was an original company member, he had "a standard Production Principal contract that any actor would receive that is featured," Brian Rardin who was the stage manager for A Gentleman's Guide to Love and Murder told Broadway To Vegas. "The other contract would be a Production Chorus contract. Many are confused by this. Most shows don't run 22 years and it isn't an issue. The long running show is unusual since most have short runs, not his contract."

Thus, in order for Loeffelholz's contract to be broken – aside from Chicago closing – was for him to either quit, be bought out - "As severance any actor on a Production contract will receive 1 week's current salary for every 5 weeks of employment with a cap at 15 weeks," explained Rardin. Or, to be fired. Under Equity rules, an actor can only be fired for just cause.

Justice for Jeff quotes an Equity source as disclosing that in over 20 years, not one single complaint had been filed again Loeffelhollz.

The blog states that Loeffelholz made extensive handwritten notes of the incident before taking his life the following week.

It is highly unusual for an understudy to be rehearsed by the show's director or musical director. Usually that task is delegated to perhaps a dance captain. It is even rarer for a person who has performed in the part for over 20 years to suddenly be called in for a rehearsal with the top creatives.

Loeffelhollz's notes - some of which were posted by Justice for Jeff refer to comments made by director Bobbie as well as a stare-down.

According to the notes: "Bobbie continued. 'But twenty-two years… I don't agree with Equity and their ROP (run-of-the-play) contracts, but you make more money than I do with this production. It's been twenty-two years … just saying.'"

Loeffelholz' partner of more than 30 years, Peter De La Cruz, told 1010WINS that he found him devastated at home the evening after rehearsal. "He was in the dark in the bedroom and told me what happened, and he cried, and I held him and I assured him it was probably some tactic they were doing."

De La Cruz says Loeffelholz's notes from the rehearsal, describing alleged insults and a staredown from Bobbie took place in front of the cast and left Loeffelholz in a state of shock and confusion. Music director Leslie Stifleman was even more harsh and critical, according to De La Cruz, in her critique of Loffelholz' signature song.

"She made him do it (sing his number A Little Bit of Good) over and over again and said 'You're always doing it wrong,'" according to Justice for Jeff.



Jeff Loeffelhotz as Mary Sunshine. Photo: Justice for Jeff.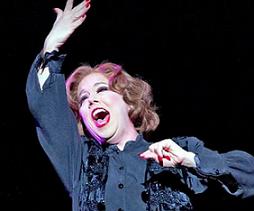 Broadway veteran Robert DuSold, who was a standby for the role of Mary Sunshine in the first national tour of Chicago in the late 1990s, posted:"Anyone who plays that role is lucky to sing that song once in a day. It's exceedingly difficult. And the conductor knows it. And the director knows it. And the management knows it."

He also indicated that the Loeffelholz situation wasn't unusual.

DuSold posted that an actress in the show told him that the conductor (musical director Leslie Stifelman) – who the actress has her own issues with – "was relentless in badgering him, bullying him."

According to Justice for Jeff, DuSold had his own experience with Stifelman; he had to reteach the Chicago score to a friend who was in the show a few years ago because he was so "mind fucked" and bullied by [Stifelman] that he was panicked. "Full on panicked," he added.

DuSold also posted several of his own experiences with being insulted and bullied. Two of them are: when he appeared in the first national tour of Les Miserables. including the statement that "there were so many people in Les Miserables who were subjected to the same kind of harassment and worse to the point that some even left the business altogether."

A second example took place two years later when he was cast in the first national tour of The Phantom of the Opera. He posted that he was forced to "undergo a barrage of belittling . . . . with the entire cast present. With that, he walked to the stage manager's office and stated plainly, "I will never set foot in another rehearsal with [the conductor] and I'm quitting. This is so not worth it."

DuSold elaborated on the website that he "called director Hal Prince's office the next day and told them the same thing, and to their credit, they fired the conductor the next day." Then DuSold was inundated with horror stories from the cast, specifically from understudies, who had been "enduring the same type of treatment for years." He added that some even cried. "They were all grateful that I had taken a stand."

Sexual misconduct and bullying have been around for decades.

In an interview with the late Robert Goulet he told me he was sexually propositioned by one of Camelot's producers, Moss Hart. See Broadway To Vegas column of January 7, 2001.

In another interview, this with a famed Tony award winning lyricist/director, in discussing one of his first Broadway projects, disclosed how he had been harassed by the star whose name could sell tickets. It was so extreme that I asked him why he didn't quit. He indicated that if he hadn't had a pregnant wife at home he would have walked out.

In a statement, the producers of Chicago said, "The entire Chicago family is devastated by the loss of our company member. We are working with Actors Equity to investigate the circumstances around this tragedy."

De La Cruz says Loeffelholz reported the incident to his union, Actors' Equity Association, which promised to investigate.

A statement from AEA says, "Our thoughts are with the cast and all those affected by this tragic situation. Equity has and will continue to engage with the cast and monitor the situation, but due to a pending investigation by the employer, it would not be appropriate to comment further at this time."

Broadway insides stress the problem of bullying on Broadway goes beyond Loeffelholz and Chicago, and they hope his death draws attention to the issue.

Producers of Chicago have retained attorney Judd Burstein to look into Loeffelholz's situation.

Loeffelholz moved to New York from Oklahoma becoming a regular performer on the cabaret circuit as one half of the cabaret duo Dangerous Duets with tenor Michael Tidd. The show won a MAC Award in 1996 and they then performed before British royalty, opened for Betty Buckley at the Bottom Line, as well as La Mama E.T.C., The Triad, and the MGM Grand in Las Vegas.

Loeffelholz is survived by his partner Peter De La Cruz.






E-Book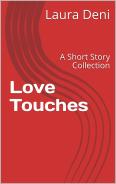 Soft back Book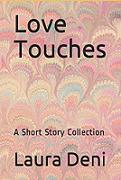 Broadway To Vegas is supported through advertising and donations. Priority consideration is given to interview suggestions, news, press releases, etc from paid supporters. However, no paid supporters control, alter, edit, or in any way manipulate the content of this site. Your donation is appreciated. We accept PAYPAL. Thank you for your interest.



E-Book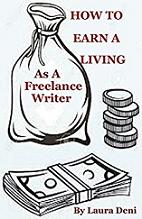 Soft back Book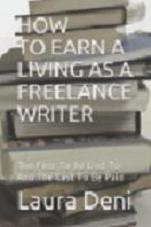 This is not your typical, totally boring textbook.

In the pages of How To Earn A Living As A Freelance Writer (the first to be lied to and the last to be paid) you'll find sex, celebrities, violence, threats, unethical editors, scummy managers and lawyers, treacherous press agents, sex discrimination; as well as a how-to for earning money by writing down words.





ART AND ABOUT


FOR LIBERTY: AMERICAN JEWISH EXPERIENCE IN WWI

The front of Irving Berlin's draft card. Photo government archives.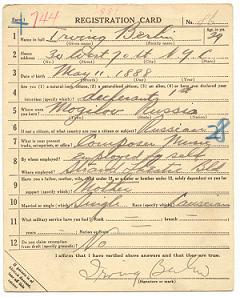 has opened at the World War I Museum in Kansas City, MO. The exhibition provides an in-depth look of what life was like for Jewish Americans on the homefront and for the nearly 250,000 people who served in the American Expeditionary Forces through remarkable stories and artifacts.

Featured items include Irving Berlin's draft registration card and the handwritten draft of Leon Simon's 1917 Balfour Declaration, a public statement from the British government that helped lay the foundation for the establishment of a Jewish state.

"With American Jewish battlefield and home front participation in World War I, Rabbi Stephen S. Wise "spoke for many when he wrote in the New York Times that military service would 'mark the burial, without the hope of resurrection, of hyphenism, and will token the birth of a united and indivisible country.'"

Nearly 250,000 Jews served in the American Expeditionary Forces, which totaled 4.8 million men and women. Eighteen percent were foreign born.

The exhibition features a letter from American Jewish Joint Distribution Committee (JDC) leader Louis Marshall appealing to Jewish philanthropists like Julius Rosenwald to support the Ten Million Dollar Fund. Rosenwald was president of Sears, Roebuck & Company.

A map tells the amounts pledged to the JDC for Jewish war sufferers, 1917. A poster shows a shipment of kosher meat being loaded onto the SS Ashburn in New York City, bound for Danzig, Poland, June 1919. There is a photograph of the Passover Seder for the American Expeditionary Forces, Paris, France, April 1919.

This exhibition is meant to illustrate the promise, the trials and tribulations and the lasting effects of World War I on the American Jewish population.

For Liberty: American Jewish Experience in WWI, originally exhibited as 1917: How One Year Changed the World is organized by the National Museum of American Jewish History in Philadelphia and the American Jewish Historical Society in New York.

The exhibit is on display at the World War I Museum in Kansas City, MO through November 11, 2018.

MYSTERY IN THE MUSEUM: THE MISCHEVOUS BREAST Think you've got what it takes to solve a mystery? Challenge yourself, or a friend to a night of intrigue.

It has been discovered that one of the critters from an artwork has somehow come to life, and is creating mischief throughout the museum. Follow clues and crack clever codes to figure out what this sly creature is up to.

A cash bar and light bites round out the fun.

Saturday, July 14, Scottsdale Arts, in Scottsdale, AZ.

RADIANCE REDISCOVERED: STAINED GLASS BY TIFFANY AND LA FARGE this exhibition features two sets of exquisite memorial windows made by the 19th century's most recognized innovators of American stained glass: John La Farge (1835-1910) and Louis Comfort Tiffany (1848-1933).

Originally made for Boston's Mount Vernon Congregational Church in 1898 and 1899, the windows were transferred to the Museum in 1975, where they had been relegated to storage for more than 40 years.

This exhibition features the carefully conserved windows alongside La Farge's experimental cloisonné glasswork in order to highlight the artists' design methods and aesthetic influences.

On display through April 21, 2019 at the Worcester Art Museum in Worcester, MA.






E-Book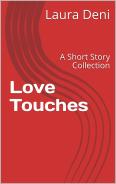 Soft back Book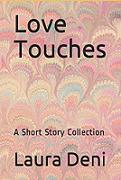 SWEET CHARITY


20th ANNIVERSARY OF BROADWAY BARKS the organization started by Bernadette Peters and the late Mary Tyler Moore offers unconditional love up for adoption.

For the past 20 years, more than 2,000 cats and dogs have stolen Broadway's spotlight and the hearts of all who come to Broadway Barks. Approximately 85% of these furry friends have successfully found forever homes. Broadway Barks, produced by Broadway Cares/Equity Fights AIDS, takes place on Saturday, July 14, 2018 in Broadway's Shubert Alley.

Hosted by Bernadette Peters and Victor Garde - her co-star in the Tony Award-winning revival of Hello, Dolly! - the festivities kick off with a special opening performance of Put On Your Sunday Clothes from the cast of Hello, Dolly! That is followed by a 'meet and greet' of adoptable pets; adoptees make their Broadway debut on stage with some of Broadway's favorites (celebrity presentations). The event is free and open to the public.

Celebrity participants include: Christy Altomare Anastasia . . . Major Attaway Aladdin . . . Kate Baldwin Hello, Dolly! . . . Melissa Benoist Beautiful:The Carole King Musical . . . Etai Benson The Band's Visit . . . Erich Bergen Waitress . . . Matt Bomer The Boys in the Band . . . Petrina Bromley Come from Away . . . Will Burton Hello, Dolly! . . . John Cariani The Band's Visit . . . Stephen Carlile The Lion King . . . Charlie Carver The Boys in the Band . . . Kevin Chamberlin Wicked . . . Sam Clemmett Harry Potter and the Cursed Child . . . Jenn Colella Come From Away . . . Margaret Colin Carousel . . . Justin Collette School of Rock-The Musical . . . Lilli Cooper SpongeBob SquarePants . . . Allan Corduner My Fair Lady . . . Gavin Creel Hello, Dolly! . . . Robert Creighton Frozen . . . Laura Dreyfuss Dear Evan Hansen . . . Bongi Duma The Lion King . . . Noma Dumezweni Harry Potter and the Cursed Child . . . Mark Edwards Jersey Boys . . . Ali Ewoldt Phantom of the Opera . . . Max von Essen Anastasia . . . Renée Fleming Carousel . . . J. Harrison Ghee Kinky Boots . . . Bradley Gibson The Lion King . . . Color John Gillooly School of Rock-The Musical . . . Mandy Gonzalez Hamilton . . . Molly Griggs Hello, Dolly! . . . Marilu Henner Gettin' the Band Back Together . . . Erika Henningsen Mean Girls . . . Greg Hildreth Frozen . . . Brian Hutchinson Boys in the Band . . . James Monroe Iglehart Hamilton . . . Arielle Jacobs Aladdin . . . Cory Jeacoma Jersey Boys . . . Jay Armstrong Johnson The Phantom of the Opera . . . Rachel Bay Jones Dear Evan Hansen . . . Adam Kantor The Band's Visit . . . Isabel Keating Wicked . . . Hailey Kilgore Once on this Island . . . Chad Kimball Come From Away . . . Analisa Leaming School Of Rock-The Musical . . . Gavin Lee.

Also showing off the foue-foot set: Telly Leung Aladdin . . . Kevin Ligon Hello, Dolly! . . . Lori Eve Marinacci School Of Rock-The Musical . . . Alli Mauzey Hello, Dolly! . . . Katharine McPhee Waitress . . . Lindsay Mendez Carousel . . . Poppy Miller Harry Potter and the Cursed Child . . . Melanie Moore Hello, Dolly! . . . Jessie Mueller Carousel . . . Patti Murin Frozen . . . Bebe Neuwirth.

Touting adopting Alex Newell Once on this Island . . . Ashley Park Mean Girls . . . Mary Beth Peil Anastasia . . . Isaac Powell Once on this Island . . . Zachary Quinto The Boys in the Band . . . Andrew Rannells The Boys in the Band . . . John Riddle Frozen . . . Kate Rockwell Mean Girls . . . Danny Skinner SpongeBob SquarePants . . . Charlie Stemp Hello, Dolly! . . . Paul Thornley Harry Potter and the Cursed Child . . . Evan Todd Beautiful:The Carole King Musical . . . Taylor Trensch Dear Evan Hansen . . . Michael Urie Torch Song Trilogy . . . Michael Benjamin Washington The Boys in the Band . . . Tuc Watkins The Boys in the Band . . . Barrett Wilbert Weed Mean Girls . . . Sam Wolf Jersey Boys . . . Amra-Faye Wright Chicago.

THE 2018 ANNUAL BRAVO! VAIL GALA An American in Paris. The Annual Gala is Bravo! Vail's single largest fundraising event of the year. The event raises funds for the Festival's Education and Community Engagement Programs that impact children and families.

Guests will enjoy an exclusive performance by Grammy Award-winning Nathan Gunn, one of the most in-demand baritones of the century, and his wife Julie at the piano for an unforgettable evening of glamorous cabaret, with music by iconic composers from Leonard Bernstein and Cole Porter to Tom Waits and Billy Joel.

In addition to this very special performance, the evening will feature a gourmet three-course dinner prepared specially for the event, and fabulous live and silent auction items.

Sunday, July 15, 2018 in Vail, Colorado.




E-Book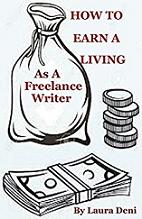 Soft back Book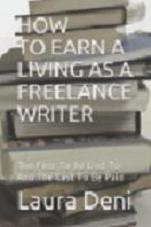 This is not your typical, totally boring textbook.

In the pages of How To Earn A Living As A Freelance Writer (the first to be lied to and the last to be paid) you'll find sex, celebrities, violence, threats, unethical editors, scummy managers and lawyers, treacherous press agents, sex discrimination; as well as a how-to for earning money by writing down words.





SPREADING THE WORD


MAURICE HINES who starred in the original production of Eubie!, the Tony-nominated musical from 1978 that features the songs and stories of music titan Eubie Blake, will host the show's 40th-anniversary celebration at Feinstein's/54 Below in New York City on Tuesday, July 10th, 2018.

Artists scheduled to appear from the original production include Ethel Beatty Barnes, Leslie Dockery, Lynnie Godfrey, David Jackson, Mel Johnson Jr , Carol Maillard, Bernard J Marsh, Janet Powell, and Jeffrey V Thompson. They will be joined by LaDonna Burns and Arbender Robinson.

THE ELTON JOHN AND PAUL RUDNICK BROADWAY BOUND MUSICAL Prada, an adaptation of the 2000 film The Devil Wears Prada has their lyricist. It's Shaina Taub, creator of the 2016 Shakespeare in the Park production of Twelfth Night.

GRAMMY SALUTE TO MUSIC LEGENDS TELEVISION SPECIAL will honor its 2018 Special Merit Awards recipients with an awards ceremony and live tribute concert on Saturday, July 14, 2018, at Dolby Theatre in Los Angeles.

The event will be taped as part of the Great Performances series on PBS, set to air later this year.

This year's Lifetime Achievement Award honorees are Hal Blaine, Neil Diamond, Emmylou Harris, Louis Jordan, the Meters, Queen, and Tina Turner. Additional Special Merit Awards honorees to be celebrated include Bill Graham, Seymour Stein, and John Williams, who are this year's Trustees Award honorees, and Tony Agnello and Richard Factor, who are the Technical Grammy Award recipients. Also being honored is Melissa Salguero, this year's recipient of the Music Educator Award.

Written by David Wild and directed for television by David Horn, Grammy-nominated industry icon Greg Phillinganes serves as musical director, the tribute concert will feature rare performances by honorees and never-seen renditions by those they've inspired. Currently scheduled to appear are eight-time Grammy winner Herb Alpert, who will honor Blaine; past Grammy nominee Micky Dolenz, who will be honoring Diamond; Grammy winner Sammy Hagar, who will pay tribute to Graham; 13-time Grammy winner and Lifetime Achievement Award recipient Harris; past Grammy nominee Ledisi, who will salute Jordan; and three-time Grammy winner Trisha Yearwood, who will pay tribute to Harris. Presenters for the evening include actress Angela Bassett and Grammy winner Henry Rollins.

The Lifetime Achievement Award honors performers who have made contributions of outstanding artistic significance to the field of recording.

I LOVE LUCY: A FUNNY THING HAPPENED ON THE WAY TO THE SITCOM by Gregg Oppenheimer, who based much of the play on his father's memoir, Laughs, Luck… and Lucy, which Gregg co-authored with his father, producer-head writer Jess Oppenheimer, considered one of the world's foremost experts on the show - which in order get on the air required Ball and Arnaz to battle both a network and a sponsor who thought the show couldn't possibly succeed.

Directed by Michael Hackett the production stars Sarah Drew and Oscar Nuñez as Lucille Ball and Desi Arnaz.

The five performances July 12 through July 15 at the James Bridges Theater, located on the campus of UCLA, where L.A. Theatre Works will record the staging in front of a live audience for future radio broadcast, digital download and online streaming.

CHICAGO IS FULL OF MUSIC with two festivals. Taste of Chicago takes place July 11-15 with The Flaming Lips, Juanes, Brandi Carlile, Black Star, George Clinton Parliament Funkadelic and more.

From July 13-15 there is the Square Roots Festival featuring: The Jayhawks, Pokey LaFarge, Matthew Sweet, The Tossers, The Handsome Family, The Dream Syndicate, Bombino, Gato Preto and others.

GOAT GAMES where you can watch pet goats compete in foot races, obstacle courses, and contests at Goatalympics, which is not your ordinary livestock get-together.

Fan favorite is a goat named Sea Pea who apparently likes treats from her trainer Zoey.

There will also be food vendors selling food fit for humans.

Proceeds benefit the New Moon Goat Rescue & Sanctuary.

Free admission and parking. July 14, 2018 at the Evergreen State Fairgrounds in Monroe, Washington which is about 20 miles North of Seattle.

TORONTO SUMMER MUSIC FESTIVAL is July 12 to August 4, 2018. The festival brings world-renowned performing artists to Toronto for an unparalleled combination of concerts, guest lectures and master classes.

GREAT MIDWEST POLE DANCE CONVENTION features Pole dancing contests, workshops, and vendors July 13 - 15, 2018 at Pheasant Run in St. Charles, IL.

WORLD CHOCOLATE DAY which was yesterday, July 7, is always celebrated at George Washington's old home Mount Vernon. It seems our first president was a chocoholic. "In 1757 Washington ordered 20 pounds of chocolate, and he continued to order it throughout his life. He bought quantities as small as one pound and as large as fifty pounds, which he purchased three months prior to his death in 1799. Chocolate was primarily consumed as a warm beverage in the 18th century, which is how the Washingtons enjoyed chocolate," according to Mount Vernon. Natonal Sugar Cookie Day is July 9. That is followed by National Pina Colada Day, then National Blueberry Muffin Day while National Pecan Pie Day takes it place the next day. Then comes National French Fry Day and National Gummy Worm Day.






E-Book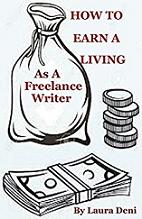 Soft back Book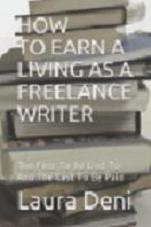 This is not your typical, totally boring textbook.

In the pages of How To Earn A Living As A Freelance Writer (the first to be lied to and the last to be paid) you'll find sex, celebrities, violence, threats, unethical editors, scummy managers and lawyers, treacherous press agents, sex discrimination; as well as a how-to for earning money by writing down words.





OTHER PEOPLE'S MONEY


CAMELOT is now the top-selling production in the history of the Shakespeare Theatre Company in Washington, DC. The hits musical closes July the 8th.

LAS VEGAS ARTIST ROBERT DAVIDSON who is responsible for the Statue of Liberty replica outside New York-New York Resort on the Las Vegas Strip - after a full trial - the Federal Count of Claims has ruled that the U.S. Postal Service infringed on Davidson's copyright when it mistakenly used an image of his Vegas statue on a stamp which sold about 4.9 billion stamps, generating $2.1 billion in sales for the Postal Service, according to court filings. The Postal Service estimates it made a $71 million profit on the sale of the stamps.

Davidson was awarded nearly $3.6 million. The government agency began issuing the stamp that depicted a close-up of the Las Vegas-based Lady Liberty in December 2010. The Postal Service believed it was the face of the Lady Liberty that has stood in the New York Harbor since 1886. Davidson knew differently.

According to documents Davidson was commissioned in 1996 by MGM Resorts International when they opened New York - New York to create the Vegas replica of the Statue of Liberty which stands 150 feet tall from base to torch and weighs 150 tons compared The creation took Davidson 11 months to complete for which he spent $152,000 on material and labor to complete his part of the statue, including the face. He was paid a total of $385,000 for his work, according to court documents.

Davidson was represented by lawyer Todd Bice of the Las Vegas law firm Pisanelli Bice.

It is expected that the Postal Service will appeal.

ELIZABETH ROWE the star principal flutist of the Boston Symphony Orchestra, filed a lawsuit July 2, 2018, suing under the new Massachusetts Equal Pay Law, saying she was paid "about three quarters" what the male principal oboist received.

The law, which went into effect on Sunday, July 1, 2018, requires that Massachusetts businesses pay men and women equally for "comparable work."

Rowe has performed as a soloist 27 times since joining the BSO in 2004, while the oboist, John Ferrillo, has performed solo 18 times during that time frame, the lawsuit said.

The lawsuit asserts that the BSO's orchestra personnel director told Rowe she was a "major star." The court filing refers to Rowe as "the face" of the BSO in terms of "public relations, donor relations and solo appearances."



E-Book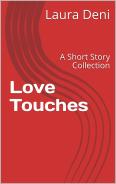 Soft back Book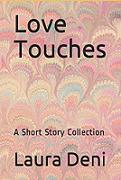 GET WELL SOON TO . . . .


ELVIS COSTELLO 63, recovering from surgery for a "small but very aggressive" cancerous tumor.

He was in the middle of a European tour. The remaining dates in Britain, Croatia, Austria, Norway and Sweden have been canceled.



MUTT HOUSE a new musical created and written by Tony Cookson, who has an unusual pedigree. He is the son of actor, singer and producer Peter Cookson and Academy Award and Tony Award-winning actress Beatrice Whitney Straight (1914-2001) who was a member of the prominent Whitney family. For her role as Elizabeth Proctor in the 1953 production of The Crucible, she won the Tony Award for Best Featured Actress in a Play. For the 1976 film Network, she won the Academy Award for Best Supporting Actress. She was on screen for five minutes and two seconds, the shortest performance ever to win an Academy Award for acting. She also received an Emmy Award nomination for the 1978 miniseries The Dain Curse. Straight also appeared as Mother Christophe in The Nun's Story (1959) and Dr. Lesh in Poltergeist (1982).

Her first marriage would end in divorce and produced a son who, in 1952, drowned at the age of seven. In 1948, while starring in the Broadway production of The Heiress, an adaptation of Henry James's Washington Square, she met Peter Cookson, who she was acting opposite. Divorced from her first husband she married Cookson in 1949 and they remained married until Cookson's death in 1990. Together, Straight and Cookson had two children Gary Cookson and Anthony "Tony" Cookson who authored Mutt House his first play.

This new musical features 20 original songs with music and lyrics by John Daniel, Tony Cookson, Robb Curtis Brown and David O.

Directed by Ryan Bergmann.

Music director is Anthony Lucca.

Choreography by Janet Roston.

Ryan McCartan will star as quirky outsider Eddie Corbin. Bullied all his life, Eddie has finally found a place to call home in a neglected downtown animal shelter. When the city threatens to close the shelter, Eddie must do something he's never done before - stand up for himself and fight for what's right. With the help of six zany mutts, he faces his fears and makes an unexpected human connection in the process.

The shelter's resident pooches include a cool, salsa-dancing Chihuahua named Pepe, played by Grammy Award-winning musician Gabriel González a loyal-to-the-bone mutt who goes by the name of Donna, portrayed by Amanda Leigh Jerry; a haughty French Poodle qui s'appelle Sophie, personified by Valerie Larsen; a rambunctious pit bull who answers to Bradley, played by Garrett Marshall; a handsome Lab mix named Digger, embodied by Ben Palacios; and a pudgy Corgi called Max, played by Max Wilcox. Rounding out the cast of characters are Claire Adams as Eddie's love interest, Hannah; Boise Holmes as Gerry, manager of the embattled shelter; and Heather Olt in a variety of roles.

Songs include titles like Take Home A Stray, When He Sniffs Me, I'm Lying Here (Scratch Me) and When You Hear Barking, I Hear Words Instead.

The multiple award-winning creative team for Mutt House includes scenic designer Stephen Gifford, lighting designer Matthew Brian Denman, sound designer Cricket S. Myers, costume designer Allison Dillard, prop master Michael O'Hara and production stage manager Mercedes Clanton. Casting is by Michael Donovan.

Called a fun and furry musical tale for animal lovers of all ages. The world premiere of Mutt House will play at the Kirk Douglas Theatre in Culver City, CA from July 15 through August 5. Previews begin July 10, 2018.

PAMPLONA by Jim McGrath.

Directed by Robert Falls.

A one man show starring Stacy Keach who, in the spring of 2017 starred in 11 preview performances. On opening night he suffered a mild heart attack on stage. The show was halted and the remainder of the run was canceled to allow Keach to recuperate.

The show is about the aging, ailing author struggling to finish a story about rival matadors of Pamplona.

"I'm deeply grateful to Robert Falls, Goodman Theatre and the good people of Chicago for encouraging me and allowing me to 'get back on the horse,'" Keach said in a Goodman statement. "I'm so excited to be returning to Pamplona and the great city."

The Goodman's production will have a six-week run beginning July 10, 2018 at the Owen Theatre in Chicago.

ALRIGHT THEN by Orson Bean.

Directed by Guillermo Cienfuegos.

Starring TV stars Orson Bean & Alley Mills.

Alright Then is the story of how two people, who by all odds should not have wound up together, have "made it". The play is told through humor, pathos and the occasional song ... and is an unforgettable night of theatre - the true story and magical journey of these incredible artists.

Bean wrote Alright Then as a companion piece to his 2016 hit, Safe At Home, Winner of the LA Drama Critics Best Solo Show of the Year award. Alley Mills of The Wonder Years and The Bold and the Beautiful fame joins her husband, veteran of film, stage and television, in their new two person show.

One show only, July 14, 2018 at the Historic North Theatre Performing Arts Center in Danville, VA.

In related news, on Sunday, July 15, 2018, Alley Mills will appear as a magician's assistant. Magician & World Champion Illusionist Wayne Allen will be assisted by Mills in a special matinee performance of Magic of the Masters. The show is a family friendly modern look at Magic's Golden Oldies. Classic magic and illusions Sawing a Lady in Half, Houdini's Escape Trunk and the Floating Lady are all featured.

ALLELUJAH! a world premiere by Alan Bennett.

Directed by Nicholas Hytner.

The cast of 25 includes Deborah Findlay, Samuel Barnett, Sacha Dhawan, Sam Bond, Jacqueline Chan, Jacqueline Clarke, Rosie Ede, Patricia England, Peter Forbes, Julia Foster, Manish Gandhi, Colin Haigh, Richie Hart, Nadine Higgin, Nicola Hughes, Anna Lindup, Louis Mahoney, David Moorst, Jeff Rawle, Cleo Sylvestre, Gwen Taylor, Sue Wallace, Simon Williams, Duncan Wisbey, and Gary Wood.

The Beth, an old fashioned cradle-to-grave hospital serving a town on the edge of the Pennines, is threatened with closure as part of an NHS efficiency drive. Meanwhile, a documentary crew eager to capture its fight for survival follows the daily struggle to find beds on the Dusty Springfield Geriatric Ward, and the triumphs of the old people's choir (newest member: the Pudsey Nightingale).

The creatives include: design by Bob Crowley. Choreography by Arlene Philips. Lighting design by Natasha Chivers. George Fenton is the composer.

Allelujah! is the tenth collaboration between Bennett and director Nichols Hytner. They first worked together on Bennett's adaptation of The Wind in the Willows for the National Theatre in 1990. Then followed The Madness of King George III, The Lady in the Van and The History Boys, all of which were also seen on film, The Habit of Art, People and the double bill Untold Stories.

July 11 - September 28, 2018 at The Bridge Theatre in London.

HOLD THESE TRUTHS by Jeanne Sakata.

Directed by Lisa Rothe.

An inspiring true story following Gordon Hirabayashi, a Japanese-American student who fought internment to a relocation camp during World War II. This peroduction celebrates the human spirit as it chronicles Hirabayashi's journey from college in Seattle all the way to the Supreme Court, and eventually to a Congressional Medal of Honor.

Hold These Truths shares the story of a young man who passionately defends his Constitutional rights against an unexpected adversary: his own country.

Starring Joel de la Fuente as Hirabayashi.

Presented by TheatreWorks Silicon Valley July 11 - August 5, 2018 at the Lucie Stern Theatre in Palo Alto, CA.

COME ON HOME by Phillip McMahon.

Directed by Rachel O'Riordan.

Michael hasn't been home in almost twenty years. Having been kicked out of the seminary and exiled from his family home, he found himself in London, by accident rather than design. But now, the death of his mother sees him back in the small town where he grew up. The place that chewed him up and spat him out.

Reunited with his two brothers, their partners and the local clergy, there are questions that want answering and old scores that need laying to rest. Where do you find home, when your family and faith have abandoned you? An Irish funeral brings out the best and worst in people, and a long night of truths lies ahead.

Ray: Ian Lloyd Anderson - Brian: Declan Conlon - Aoife: Kathy Rose O'Brien - Father Aidan Cleary: Sean O'Callaghan - Martina: Aislín McGuckin - Father Seamus: Des Nealon.

The creatives are: Set & Costume Design: Colin Richmond. Lighting Design: Kevin Treacy. Composition & Sound Design: Conor Mitchell. Voice Director: Andrea Ainsworth. Casting Director: Amy Rowan. Production Manager: Andy Keogh. Stage Manager: Leo McKenna.

An Abbey Theatre production July 13 - August 4, 2018 on the Peacock Stage of the The Abbey Theatre in Dublin, Ireland.

JERSEY BOYS Book by: Marshall Brickman and Rick Elice Music by: Bob Gaudio. Lyrics by: Bob Crewe.

Directed and choreographed by Josh Rhodes.

Music direction by Rick Bertone.

The authentic biographic story of the magic behind the music of worldwide megahit group, Frankie Valli and The Four Seasons. Featuring over 30 chart-topping hits, including fan favorites Sherry, Big Girls Don't Cry, Walk Like a Man and Can't Take My Eyes Off You.

Starring Mark Ballas (Frankie Valli), Bobby Conte Thornton (Bob Gaudio), Nicolas Dromard (Tommy DeVito) and Keith Hines (Nick Massi) are Neal Benari (Gyp DeCarlo) and Nicholas Rodriguez (Bob Crewe).

A suave ensemble including Michelle Aravena, Candi Boyd, Phillip Johnson-Richardson, Tommy Martinez, Carissa Massaro, Trina Mills, Harris Milgrim, Dakota Mullins, Ben Nordstrom, Michael Seltzer, Gabi Stapula and Victor Wisehart completes this cast. The company will also be joined by the Muny Teen ensemble.

The design team includes scenic design by Paul Tate dePoo III, costume design by Andrea Lauer, lighting design by Rob Denton, sound design by John Shivers and David Patridge, video design by Matthew Young, wig design by Robert Pickens, with production stage manager J. Jason Daunter.

The Muny Premiere is staged July 9-16 at America's oldest and largest outdoor theater The Muny in St. Louis, Missouri.

GOOD MUSLIM BOY by Osamah Sami, adapted for the stage by Osamah Sami and Janice Muller

Directed by Janice Muller.

What does it mean to be a good Muslim boy? You probably shouldn't gawk at girls in bikinis or fake a medical degree. If you must be an actor, you shouldn't play a gay man on television, or Saddam Hussein in a post 9/11 American musical. And you definitely, definitely shouldn't leave an arranged bride at the altar. Meet Osamah Sami. He's done all of the above. Interesting, considering his father is one of the leading Islamic clerics in Australia, having pulled his family out of war-torn Iran to settle in suburban Melbourne. But when his kindly and unorthodox dad dies suddenly during a trip to Iran, Osamah must grapple with an inscrutable and corrupt bureaucracy in his fight to bring his father's body home to Australia – all the while looking back on his life in a haunting, hilarious and heart-wrenching retrospective.

Cast Includes Rodney Afif, Nicole Nabout, Osamah Sami.

Designer Romanie Harper. Lighting Designer Ben Hughes. Sound Designer & Composer Phil Slade.

July 12 - July 28 in the Cremorne Theatre of the Queensland Performing Arts Centre in Queensland, Australia.

BARRY HUMPHRIES' WEIMAR CABARET our masterfully seasoned emcee and cabaret diva Meow Meow our chanteuse in this risqué, sophisticated and seductive tribute to the jazz-infused music of the Weimar Republic.

Some describe it as cabaret's golden age: the remarkable period in 1920s and 30s' Berlin when hedonistic partying and social revolution turned nightclubs into hotbeds of decadent entertainment. Reawakening that spirit in this revelatory concert, our hosts acquaint us with the oft-forgotten composers of the time, many Jewish, whose art would soon be condemned as 'degenerate' by the Nazis, dancing as it did on the edge of a precipice.

Best known as Dame Edna Everage, Humphries sets aside his alter ego to share his personal passion for a period that has long fascinated him, his witty anecdotes and irreverent asides providing interludes to a treasure trove of songs and instrumentals. With Meow Meow giving us Kurt Weill standards alongside rarities from Friedrich Hollaender, Ernst Krenek and Erwin Schulhoff, both world-renowned Australian artists are accompanied live onstage by London's trailblazing Aurora Orchestra.

Performed in English and German. July 11-29, 2018 at the Barbican Theatre in London.

ARTNEY JACKSON by James Anthony Tyler.

directed by WTF Associate Artistic Director Laura Savia.

Featuring Joshua Boone as Perkins, Alfie Fuller as Rhonda and Christopher Livingston as Zaahir.

In this world premiere comedy Artney Jackson is a devoted mentor, a respected employee at the local cable company, and an enthusiastic teller of "dad jokes." After twenty-five years, he is finally up for promotion, and he can almost taste the possibility of becoming a manager. Over the course of one week, Artney's decades-old routine is shattered when his son makes plans to move out of their home, the higher-ups test his resolve to lead, and co-workers show their true colors. Will Artney Jackson overcome the turmoil and rise up? "This funny and touching play examines what it means to give it your all at the office!"

July 11 - July 22 on the Nikos Stage at the Williamstown Theatre Festival in Williamstown, MA.


WHO'S WHERE




GUNS N' ROSES entertain Monday, July 9 in Chorzow, Poland at Stadion Slaski. On Friday their tour stops in Moscow, Russia for a show at the Otkritie Arena.

SMASHING PUMPKINS have begun their reunion tour, although D'arcy Wretzky will not be joining the band on tour. They perform Thursday July 12 2018 at the Gila River Arena, Glendale, AZ. Saturday's stop is at the Chesapeake Energy Arena, Oklahoma City, OK.

CELINE DION stages shows Wednesday, July 11 and a two nighter opening Friday, July 13, at the Tapei Arena in Taipei.

STING stars Sunday July 8, 2018 at Volkspark in Mainz, Germany. Thursday, gig is at the Domplatz in Fulda, Germany. He's on stage Saturday July 14 2018 at the Mangfallpark Süd in Rosenheim, Germany.

NATHAN GUNN joins soprano Alexandra Silber in Trouble in Tahiti, Leonard Bernstein's poignant examination of the trials of suburban life and marriage. Charles Prince conducts this musical celebration of Bernstein's legacy. July 12, 2018 at Tanglewood in Massachusetts.

ED SHEERAN opens a two night on July 10 at the Ullevi in Gothenburg, Sweden. On July 14, he stars at the Friends Arena in Stockholm, Sweden.

LYNYRD SKYNYRD brings the tour to the Darien Lake Amphitheater in Darien, NY on July 13. On July 14 the show is at the Xfinity Theatre in Hartford, CT.


FINAL OVATION


ALAN LONGMUIR Bay City Rollers founding member and legend died Monday, July 2, 2018 at Forth Valley Hospital in Larbert, Scotland after been flown there after falling ill several weeks ago while on holiday with his wife Eillen in Mexico. At that time fan sites reported he had contracted a virus which was eating his vital organs. He was 70.

The Bay City Rollers shot to fame in 1971 with their hit Keep on Dancin'. The group sold 120 million records before splitting in 1978. They very briefly reunited in 2016.

He returned to the stage in 2014 to appear in a show based on his life - And I Ran With The Gang - at th e Edinburgh Fringe, which featured some of the band's biggest hits. He told BBC Scotland that he credited those shows with reigniting his love of performing, ahead of a series of Bay City Rollers reunion gigs in 2015 and 2016. And I Ran With The Gang was scheduled to return to the Edinburgh Fringe this August.

In a tribute to him the Daily Mirror recounted an interview with the bass guitarist in which he recalled that, at the peak of the group's fame, he was having dinner at the MGM Hotel in Las Vegas with Dean Martin and some of Dean's friends. As dinner was ending, a waiter approached Longmuir and said that while Dean Martin was paying for the dinner, he wasn't leaving a tip and the hand-always-out waiter hustled a $50 tip from Longmuir.

He is survived by his second wife Eillen whom he married in 1998 and a son Jordan from his first marriage to Jan Longmuir. He is also survived by a younger brother Deker who was a founding member and drummer for Bay City Rollers.

LILIANE MONTEVECCHI Tony award winner, French singer and ballerina died at her home in New York City on June 29, 2018 form colon cancer. She was 85.

Born in Paris in 1932, Montevecchi began her career in ballet, becoming a prima ballerina in Roland Petit's Ballets de Paris. After spending much of the 1950s in film and television sharing the screen with such stars such as Fred Astaire, Leslie Caron, Jerry Lewis and Marlon Brando, Montevecchi's Broadway debut came in 1958 in the musical revue La Plume de Ma Tante. She followed that with a starring role in the Folies Bergere - first at the Tropicana Hotel in Las Vegas, then in a touring company, as well in Paris - touring with the company for 10 years.

Her stage career peak came when she won a Tony Award for Best Featured Actress in a Musical in 1982 for Liliane La Fleur in the musical, Nine. Eight years later she received a Tony-nomination for her performance as Elizaveta Grushinskaya in Grand Hotel

Montevecchi was a regular on cabaret stages in New York and internationally right up until last year, touring in semi-autobiographical shows.

In 1990 I had the pleasure of introducing her at an awards events in New York City.

In 2013 she was honored by the French Minister of Culture as an Officer of Arts and Culture to France and the world at large.

After her stint in Las Vegas she sometimes told friends that while working in Sin City she had an impulsive wedding at a local chapel which lasted two weeks, but never named the man nor provided a marriage certificate.

Montevecchi is survived by her companion of 30 years, Italian actor, Claudio Saponi.

DAME GILLIAN LYNNE famed choreographer for shows such as Cats and Phantom of the Opera died July 1, 2018 at the Princess Grace Hospital in the UK. She was 92.

The ballerina, dancer, actress, theatre-television director and choreographer, she is credited with transforming theater to the way it is enjoyed today.

She made her Broadway debut choreographing the musical comedy The Roar of the Greasepaint - The Smell of the Crowd in 1965 and Pickwick later that year. In 1967, she choreographed How Now, Dow Jones for Broadway. In 1981 with the production of Andrew Lloyd Webber's Cats she made an everlasting mark on Broadway earning a Tony nomination. She earned the 1981 Olivier Award for Outstanding Achievement of the Year in Musicals for Cats in London.

She collaborated again with Lloyd Webber for The Phantom of the Opera, earning her second Tony nomination for her work on the longest-running musical on Broadway. She also choreographed Lloyd Webber's Aspects of Love. Her last original choreography credit on Broadway was with Chitty Chitty Bang Bang in 2005.

Lynne directed over 60 productions in the West End and on Broadway. She worked on 11 films - from the 1967 Half a Sixpence to the 2004 screen adaptation of Phantom - as well as over one hundred television productions.

Earlier this year, The New London Theatre was renamed the Gillian Lynne Theatre in her honor.

She is survived by her heartbroken husband Peter Land, whom she met while co-directing a production of My Fair Lady in 1978. . The couple married in 1980.













Next Column: July 15, 2018
Copyright: July 8, 2018 All Rights Reserved. Reviews, Interviews, Commentary, Photographs or Graphics from any Broadway To Vegas (TM) columns may not be published, broadcast, rewritten, utilized as leads, or used in any manner without permission, compensation and/or credit.
Link to Main Page
---
Laura Deni



For the snail mail address, please E-mail your request.
CLICK HERE FOR COMMENT SECTION