! >
Broadway To Vegas
  SHOW REVIEWS     CELEBRITY INTERVIEWS     GOSSIP     NEWS 
| | |
| --- | --- |
| | |
A BLOOD SUCKING MICHAEL CRAWFORD - -ROBERT GOULET'S DEATH WISH - - A NAKED HELGA - - BIRTHDAY BOY KURK MASUR - - SYLVESTER STALLONE ACTION STAR AWARD - - SUCK EM UP WITH THE STARS - - DOGS ON BROADWAY - - KIM ZIMMER & LAUREN GRAHAM ON STAGE - - RIP DOLORES GRAY . . . Scroll Down


Copyright: July 7, 2002
By: Laura Deni

CLICK HERE FOR COMMENT SECTION
SUCK EM UP


It's blistering hot and famous people get thirsty, too.

Jimmy Buffett may have his Margaritaville, but it's surprising how many stars not only like Gatorade but have a specific flavor and color written into their contracts.

Eric Clapton specifies lime Gatorade plus Earl Grey and English Breakfast tea, fresh squeezed orange juice, and a half gallon of milk.



Britney Spears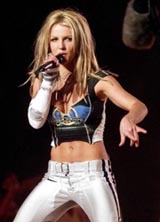 She drinks what she endorses but Britney Spears also wants grape and orange Gatorade, cranapple juice, and bottle spring water.

Cher is also a fan of Cherry Rush Gatorade plus both regular and diet Coke, Dr. Pepper, A&W root beer.

Neil Diamond stipulates green Gatorade, Coca Cola classic and ground decaffeinated coffee made fresh several times during the evening with a Mr. Coffee machine.

The person who used to be known as Mr. Coffee for doing those commercials was Joe DiMaggio - once wed to Marilyn Monroe.

Gilmore Girls - Lauren Graham is starring in Once In a Lifetime at the Williamstown Theatre - are coffee addicts. So is Wesla Whitfield, who performs July 19th at the Pacifica Performing Arts Center in Pacifica, California. She simply exclaims, "I drink coffee!"

We first saw Marylouise Burke when she appeared in Lettice and Lovage. Since then she has won a Drama Desk Award for her performance in Fuddy Meers and is currently in the cast of Into the Woods playing Jack's Mom. "If heat onstage is a problem, I've learned to do Gatorade or some other electrolyte replacing drink. I'm recalling, for instance, a summer-tent theatre experience!"

"At Into the Woods, we survive on bottled water. Major crisis this summer has been when the bottled-water company fails to deliver the refills on time! As for relaxing after the show: Anything goes - and frozen margaritas are quite lovely!"

It should come as no surprise that Pat Boone likes milk.

Eddie Fisher was the Coke time boy on television but it was Tony Bennett's records that Coke slapped on their logo. Bennett is a diet Pepsi, bottled water, and orange juice man.

Creed needs Hi-C, assorted fruit juices and fresh brewed ice tea sweetened, but no instant or bottled tea.

Elton John prefers fresh squeezed orange juice and 2 percent milk, diet Coke, diet 7 Up and diet Sprite all of which must be in cans.

Branford Marsalis guzzles orange juice, cranapple juice, cream soda and root beer.

Recently rehabbed Billy Joel is sticking to Perrier.

Ina Marlowe is Producing Artistic Director of The Organic Theater Company in Chicago. She admits to having thrown back a few beers with Wendy Wasserstein when the playwright was in town to oversee the midwest premiere of An American Daughter. "The Irish playwrights surprised me by wanting to drink American beers, Miller being among them. The last thing that either Sebastian Barry or Billy Roche wanted was a Guinness," divulged Marlowe.

The beverage of choice for the group Kansas is prune juice.



Lisa Asher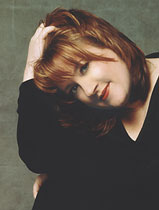 Then there is Lisa Asher who likes a little different kind of a kick to her beverage. Asher most recently was involved in the world premiere of the new musical, Almost Heaven . . . Songs and Stories of John Denver, at the Tony Award-winning Denver Center Theatre Company. (See Broadway To Vegas column of March 24, 2002) The show received rave reviews and according to Asher there are plans for a national tour as well as European and Broadway productions.

To help celebrate the good reviews, or wash down the ones you'd like to forget, Asher offered up a recipe: Vodka Lemonade Slush
Mix 1 part Vodka with 2 parts lemonade
Freeze
scoop out slushy mixture and mix with more lemonade
Drink
Cool Off
Drink another
Cooler
Drink another
You are way cool man!!!!


KURK MASUR


A grand tribute to maestro Kurk Masur's 75th birthday - and the finale of his distinguished 11 year tenure as Music Director of the New York Philharmonic - spotlights the extraordinary range of brilliant principle players as soloists. Founded in 1842, the New York Philharmonic is America's premier orchestra and one of New York's finest cultural treasures. Under Music Director Kurt Masur, the 106 virtuosos of the Philharmonic played close to 170 concerts for audiences of almost one million people every year.

If you can't make it to the farewell party in person park yourself in front of a television. The concert will be televised nationwide on the Emmy Award-winning Live From Lincoln Center Thursday July 18 at Avery Fisher Hall, New York City.



Broadway To Vegas is supported through advertising and donations. Priority consideration is given to interview suggestions, news, press releases, etc from paid supporters. However, no paid supporters control, alter, edit, or in any way manipulate the content of this site. Your donation is appreciated. We accept PAYPAL. Thank you for your interest.



THE ACTION STAR OF THE MILLENNIUM AWARD

Sylvester Stallone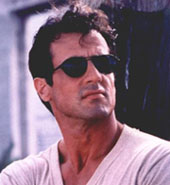 goes to Sylvester Stallone.

The Video Software Dealers Association holds their Home Entertainment 2002 expo July 16-18 at the Rio Suite Hotel & Casino in Las Vegas. In addition to exhibitor suites and an exhibit floor, an educational program will include 17 seminars throughout the show's three days, ranging from sessions devoted to the latest in DVD to finding independent product to human resource management issues.

The convention will be kicked off Tuesday morning by the Opening Ceremony which will include a keynote address and special celebrity awards.

The Action Star of the Millennium will be presented to Sylvester Stallone. VSDA prexy Bo Anderson says, "Stallone has created some of the most memorable characters in cinema history - Rocky Balboa and John Rambo!" Artisan will release The Rambo Trilogy as a special edition collector's item later this year.

The closing night Awards Show Cocktail Party will have a special Penn & Teller performance.


SWEET CHARITY


BROADWAY BARKS Mary Tyler Moore and Bernadette Peters lend support for this "cause for paws" when they host the fourth annual Broadway Barks!, a star-studded dog and cat adoption event benefiting New York City animal shelters and rescue groups. The event, produced by Broadway Cares/Equity Fights AIDS, will take place on Saturday, July 13 in Shubert Alley.

A galaxy of stars from the Broadway community will join Moore and Peters for this special event, presenting the animals for adoption. Celebrity presenters include Gary Beach and Brad Oscar (The Producers), Gavin Creel, Marc Kudisch, and Harriet Harris (Thoroughly Modern Millie), John Cullum, Spencer Kayden, and Nancy Opel (Urinetown), Stephen DeRosa, John McMartin and Kerry O'Malley (Into The Woods), Julie Haggerty and Buck Henry (Morning's At Seven), Neil Patrick Harris (Proof), Marilu Henner, Richard Kind, and Rhea Perlman (The Tale of the Allergist's Wife), Shuler Hensley, Andrea Martin, and Patrick Wilson (Oklahoma!), Howard McGillin (Phantom of the Opera), Phyllis Newman (Broadway star), Louise Pitre (Mamma Mia!), and Alicia Silverstone (The Graduate).

Broadway Barks 4! will also feature an auction of celebrity-autographed memorabilia. Additional auction merchandise will be available on E-Bay and using the key words Broadway Barks. Proceeds from the auction and other donations received during the day will benefit the shelters and organizations attending Broadway Barks4!

Last year's Broadway Barks! attracted an audience of 6,000 theater fans, pet owners, and animal lovers. Moore and Peters have even greater expectations for this year's star-studded event.

"We have a real chance to make a difference," Moore explains, "We can turn the enthusiasm around pet-adoption that we've been able to generate through Broadway Barks, into a movement to save the lives of the 40,000 potential 'best friends' needlessly put to death every year here in New York. Through our individual acts of kindness and our joined voices in this important cause, we can make New York a 'no kill' city, and by doing so, make it a better place, a kinder place for us all." Broadway Barks 4! will also stress the importance of spaying and neutering. Peters, who adopted her dogs, Kramer and Stella, from the ASPCA and CACC, explains, "When you consider that over a seven-year period, one female dog and her offspring can produce as many as 76,000 offspring, spaying and neutering becomes a top priority in reducing the 40,000 unwanted dogs and cats that are euthanized each year in New York City alone."

WAYNE NEWTON returns home to Las Vegas on Tuesday after a week long 4th of July USO tour. Service members stationed in Korea celebrated Independence Day with a bang as the USO and Newton launched another star-studded Celebrity Entertainment Tour. On the tour with Wayne are the Dallas Cowboys Cheerleaders making their 47th USO tour in 23 years, Drew Carey, Bo Derek, Lewis Dix of Kids Say the Darndest Things, country Meredith Edwards whose debut CD is titled Reach, Shauntay Hinton Miss USA 2002, and Dan Moschetti Host of The Golf Guys Radio Show.

During the Holiday Tour, the entertainers performed free shows, signed autographs, toured military facilities and mingled with the troops.


ART AND ABOUT


HELGA PAINTINGS

DECEMBER 27, 1963 issue of Time featuring Wyeth's self portrait on the cover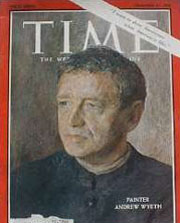 August 18, 1986 issue of Time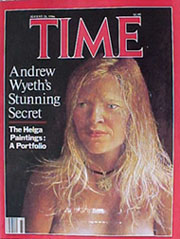 Andrew Wyeth's 243 Helga paintings first were revealed to the public in 1986. They created enduring public speculation and intrigue. Why did Wyeth chose Helga Testorf as a model and what kind of a relationship did he have with her? Wyeth always refused to reveal details - until Thomas Hoving, a close friend and confidant of Wyeth recorded an exclusive interview with Wyeth last February in the artist' studio in Chadds Ford, Pa. The topic of discussion was Helga.

An art exhibition of 70 pictures from the Helga series, currently taking place at the Joslyn Art museum in Omaha, Nebraska, has shed light on the Helga mysteries.

Wyeth agreed to an interview with Hoving in what Janet Farber, Joslyn's associate curator of 20th century art, said was a "heady combination of the right time and the right person asking."

Hoving is the former Director of the Metropolitan Museum of Art, the man responsible for choosing the artifacts for the American tour of Tutankhamun's treasures. He is the author of 16 books, a retired cultural-affairs consultant and former editor-in-chief of Connoisseur magazine.

Andrew Wyeth tells the story of his life through his paintings. By discussing in interviews with Hoving the circumstances in which each of 138 works was created, a picture of a life driven by the obsession to paint is revealed. Wyeth's pictures, which include tempera and drybrush paintings, watercolors and pencil studies, portray his neighbor Helga Testorf in many poses indoors, outdoors, nude and clothed.

The pictures were created from 1971 to 1985, unknown even to Wyeth's wife and business manager, Betsy. When the paintings were revealed in 1986, they caused a sensation.

Despite rumors, the secretive Wyeth kept many of the details about the individual works to himself. Wyeth, now 84, told Hoving he was "entranced" by Helga the day he met her in 1971 at the home of Karl and Anna Kuerner.

A German immigrant, she worked on a farm near Andrew Wyeth's Pennsylvania home, cooked and cleaned for his sister Carolyn and, for 15 years, modeled for the famous painter.



Cape Coat by Wyeth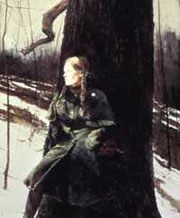 Helga was married to Johnny Testorf, who supervised the local gardens and was a friend of the Kuerners. When Wyeth spotted Helga, he thought she was "amazingly blond, fit, compassionate."

"I knew right away that I wanted this relationship - if it worked - to be a secret," Wyeth told Hoving. "Because I didn't want anyone to know that I had fallen deeply in love. And that I was overcome with a powerful and emotional need to put down the excitement I felt."

Wyeth first asked Helga to pose for him one day when he was at the Testorfs' house for tea. He said it was difficult for him to do even head drawings of Helga at first, because he was so "enraptured by this amazing girl." Wyeth was careful about where he painted her and when.

His famous Letting Her Hair Down was created in the Kuerners' attic. He had instructed Karl Kuerner, who was downstairs at the time, to make sure no one came up to the attic. "Suddenly, I saw the latch move up on the door. I knew it wasn't Karl," Wyeth said. "Helga took off. I laid Peasant Dress over the just-started tempera Letting Her Hair Down. It was Johnny Testorf."

A few weeks later, Wyeth said, he saw Johnny Testorf and told him, "I hope you don't mind my painting Helga." He said Testorf replied that he didn't mind, but "don't ever paint her nude." "Ha, I'd already painted her nude," Wyeth told Hoving.

Letting Her Hair Down became Helga's favorite in the series, although his wife, Betsy, despised it for what she called its "harlot" qualities.

Wyeth told Hoving he was fascinated a spot on the back of Helga's neck where her hair started. His work Farm Road depicts the back of Helga's head as she is walking up the road to the Kuerners' hill.

"I peered at this part of her deeper and deeper. I became enamored of that spot," he said. "I destroyed a lot (of paintings) that I didn't feel was up to this (Farm Road), and, ha, some others which would have maybe destroyed my marriage."

Helga, now 62, acts as a caregiver for the aging artist at the home he shares with Betsy in Chadds Ford. Wyeth recently created a new painting of Helga to add to the series. It is being premiered at the Joslyn exhibition. Wyeth's wife supplied the titles for most of the Helga pictures, Hoving said. The most recent picture is titled Gone.

The exhibition of 70 pictures from the Helga series are on view at the Joslyn Art Museum, Omaha, Nebraska through August 4

LORI HAMMEL

"Frank" by Lori Hammel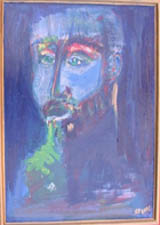 has an opening reception for her art work on Wednesday at Tai Gallery @The Actor's Institute in NYC.(See Broadway To Vegas column of October 28, 2001)

Lori Hammel created multiple roles in the Off-Broadway production of Forbidden Broadway Cleans Up Its Act and was in the Off-Broadway production of I Love You Your Perfect, Now Change.

This art show features her introspective viewpoint through dynamically colorful paintings and found object sculptures with corresponding poetry.

One of the paintings is an acrylic on wood portrait of composer Frank Wildhorn. It was specially commissioned for the Dark Night Series Upstaris @ STUDIO 54 in February, 2002.

Howard Schwartz Recording is featuring 25 of Lori's paintings. July 10th through August 23.



DANCE OF THE VAMPIRES will begin previews on Broadway just in time for Halloween. Producers are hoping it turns into a treat, not a trick.

While Meat Loaf was performing at Mandalay Bay in Las Vegas on the 4th of July, those responsible for turning his Bat Out of Hell into a money making classic, were working on bringing this new vampire to Broadway.

Songwriter/producer Jim Steinman penned music and lyrics and co-wrote the book. Urinetown! Tony winner director John Rando helms a cast that includes Michael Crawford, Rene Auberjonois, Mandy Gonzalez, Julia Murney, Asa Somers, and Max van Essen.

The original Phantom of the Opera star Michael Crawford toplines as Count von Krolock, who terrifies a Transylvanian village while pursuing a young peasant girl named Sarah.



Michael Crawford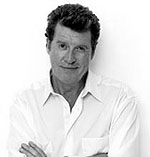 The new musical is based on the Roman Polanski film The Fearless Vampire Killers.

We are in a Transylvanian graveyard near a village with an unpronounceable name. It is three nights before Halloween, 1880-something.

Sarah, the beautiful teenage daughter of the local innkeeper, is out picking mushrooms when a pack of very cool young vampires appears out of the mist, dancing with rapturous abandon. Sarah is entranced as a coffin rises from the ground containing the mesmerizing and extremely cool Count Von Krolock (alias Michael Crawford).

The Count sings to Sarah seductively and promises to return for her at the total eclipse of the moon - when Sarah, in exchange for a small bite, can become Queen of the Vampires and rule the world. How can any small-time girl resist?



Mandy Gonzales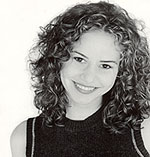 Mandy Gonzalez plays Sarah. Gonzalez made her Broadway debut in Aida understudying the role of Amneris. She received an Obie Award for her turn in Eli's Comin' at Off-Broadway's Vineyard Theatre.

But then arrives Professor Abronsius, played by Rene Auberjonois who took home a Tony Award for his musical debut in Coco and garnered nominations for his turns in The Good Doctor, Big River and City of Angels. He is also known for his television roles as Clayton Endicott III on the comedy Benson as well as his 7-year stint as shapeshifting Constable Odo Ital on Star Trek: Deep Space Nine. The Star Trek fan clubs are reportedly showing great interest in this musical.

In this role Auberjonis plays a rather intensely wacky vampire killer, with his ardent and Byronic assistant Alfred, played by Max van Essen. Alfred is instantly smitten by Sarah and vice versa. Torn between Alfred and the Count, Sarah runs off to Krolock's castle, pursued by Alfred and Abronsius.

There are ecstatic love duets, close encounters, unbridled dancing, wild comedy and, of course, bats and a madman named Boris. Sarah has to choose between earthly love with Alfred, or eternal passion with Krolock in the Vampire State Building.



Rene Auberjonois is Professor Abronsius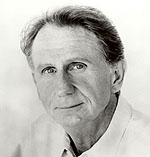 The climactic vampire dance erupts as the moon starts to eclipse, and everybody somehow manages to find happiness - Transylvania-style.

Choreography by John Carrafa, scenery designed by David Gallo, costumes designed by Ann Hould-Ward, lighting designed by Ken Billington, sound designed by Richard Ryan, hair and wig design by David Lawrence, make-up design by Angelina Avallone, musical director Patrick Vaccariello, orchestrator Syeve Margooshes, musical supervision/vocal & dance arrangements by Michael Reed, casting by Bernard Telsey Casting.

Original production presented in Vienna by Vereinigte Buhnen Wien GmbH in association with Roman Polanski, Andrew Braunsberg & Rudi Klausnitzer.

Producer by David Sonenberg, Andrew Braunsberg, Bob Boyett, Lawrence Horowitz and USA Ostar Theatricals. Rehearsals begin in August. Previews begin Oct. 14 through November 20, with the official opening on November 21 at the 1685 seat Minskoff Theatre.

JERRY'S BOYS saluting the work of Jerry Herman featuring Malcolm Gets, Nancy Dussault and the Gay Men's Chorus of Los Angeles July 12-14 at the Alex Theatre in Los Angeles. Herman will attend and also perform during the evening, which will revisit his greatest hits, along with a sampling from his latest work, Miss Spectacular, the piece written for a Las Vegas show that never opened in Sin City.

Jerry's Boys will feature more than a dozen Herman songs with Where in the World Is My Prince? from Miss Spectacular receiving a special rendition. The Alex Theatre in Glendale, California.

BIRDIE BLUE by Cheryl West stars Cicely Tyson and Charles Brown. Marion McClinton directs the premiere workshop production.

The design features sets by David Gallo; costumes by Toni-Leslie James; lights by Scott Zielinski; and sound by Kurt Kellenberger. Williamstown, Massachusetts. The production will play the Nikos Stage until July 21.

DIRTY BLONDE star soap queen Kim Zimmer in the New Jersey premiere. The show will run July 11-27 at TheatreFest, the Equity theatre in residence on the campus of Montclair State University in Upper Montclair, New Jersey.

SOUTH PACIFIC

Angie Ha, Robert Goulet, Jef Yalun in South Pacific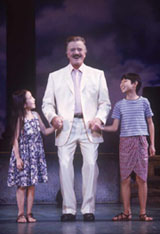 starring Robert Goulet at the Wilshire Theatre in Los Angeles July 9-14. You need to get a move on to book Goulet. He isn't accepting any engagements after the year 2021. That's because the singer/actor who has a delightful - if not odd ball - sense of humor says he plans to be dead.

We don't know if this came to the performer as a vision in a dream; if he put a quarter in a fortune telling machine and that is what was spit out, or if he was just having a bad day.

The Las Vegas resident has made it known that he intends to kick the bucket at the age of 88.

Period.

His wife, Vera, who is also his manager told Broadway To Vegas "I think he will live to be a 100 -- but he keeps insisting he will die when he is 88!" In addition to then being without a husband, Vera also loses a client. Of course, Elvis took on new life after he died, so perhaps Vera will only have to reformat the marketing structure. We suggest to Goulet that he get over the death wish.

THE GUYS written by journalist Anne Nelson will transfer from New York to Los Angeles when Actor's Gang artistic director and film star Tim Robbins stars with Academy Award winner Helen Hunt as his co-star. Jim Simpson directs. The September 11th play will be staged at The Actor's Gang in Hollywood, California. July 10-28.

SOME LIKE IT HOT starring Las Vegas resident Tony Curtis July 9-14 at the Starlight Theatre in Kansas City.

1776 by Peter Stone and Sherman Edwards is a wonderful musical about the signing of the Declaration of Independence. Opened last Wednesday at the Marriott Theatre in Lincolnshire, Ill. with an engagement running to Aug. 25.

THE HOUSE OF BERNARDA ALBA in this powerful drama written by Garcia Lorca in 1936, the widow Alba's stern devotion to keeping up appearances conflicts with her daughters' desire to experience life to the fullest. Part of the Shaw Festival 2002 season Court House Theatre at Niagara-on-the-Lake, Ontario. Directed by Tadeusz Bradecki. Through October 5.

THE VOYAGE OF THE CARCASS by Dan O'Brien has Alyse Leigh Rothman directing a cast made up of Michael Anderson, Rebecca Harris and Chris Mason. Staged at the HERE Arts Center in Manhattan July 12-Aug. 4.

HENRY IV, PART I by William Shakespeare, directed by Wendi de Barros. Henry IV, Part I, though titled after his father, the main plot centers around a young Henry V, and his unusual friendship with the gluttonous Sir John Falstaff. Opened last night with performances running through July 28. at the Huntington Beach Playhouse, California.

ONCE IN A LIFETIME the first collaboration by George S. Kaufman and Moss Hart, about three vaudeville vets who make their way to Hollywood is being staged as part of the Williamstown Theatre Festival.

Lauren Graham, Peter Frechette and Tate Donovan star. Michael Greif directs the cast which includes; Dylan Baker, Kristine Nielsen, Lewis Black, Emily Bergl, Charlie Brown, Denny Dillon and Joel Rooks.

Opened on July 3 with a run through July 14.

HAPPILY MAD OR LOCOS DE CONTENTO

Beatriz Cordoba and Nelson Landrieum. Photo: Michael Palma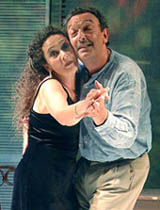 by Jacobo Langsner Directed by Daniel Marcove Starring Nelson Landrieu, Beatriz Crdoba is a farce about a middle-class couple in Argentina who plan a move to Japan in order to better their lives economically. Throughout the piece they await the visit of an influential person who they've never met who they believe will play a role in their economic salvation. In what seems a pathological reaction, the very eccentric wife runs out and buys all things Japanese in order to impress their visitor. Her husband, perpetually depressed about their current situation, and the situation of their country like having four presidents in one week - collides with his wife's antics, which brings forth hilarious confrontations.

Repertorio Espanpol with Gilberto Zaldivar- Executive Producer, Rene Buch - Artistic Director, was founded in 1968 and has been awarded Drama Desk, OBIE and New York State Governor's Awards, as well as many ACE citations. Repertorio Espanol's Education Program is based on the fundamental concept that thought-provoking theatre in any language challenges students' perceptions and teaches them to look at the world in different ways. Since its inception, Repertorio Espanol's Education Program has introduced over 270,000 students to intelligent Spanish-language theatre. Happily Mad opens Saturday, July 13 performances through Aug 25 at The Gramercy Arts Theatre, NYC. Presented in Spanish. Recommended for adult audiences


WHO'S WHERE


MARC ANTHONY has just split from his wife former Miss Universe Dayanara Torres. Anthony, 33, and Torres, 26, were married in May 2000 in Las Vegas. They lived on Long Island and have a 16-month-old son, Christian Anthony Muniz. Anthony also has a daughter from a previous relationship. The performer is on the road performing tonight in Wantagh, New York at Tommy Hilfiger at Jones Beach Theatre. On Tuesday he's in the spotlight in Holmdel, New Jersey at the P.N.C. Bank Arts Center. On Friday the show moves to New York City at Madison Square Garden.

CHER AND CYNDI LAUPER and the 11 trucks that it takes to transport Cher's equipment and costumes roll into Boston, Mass for a show Monday and Tuesday at the Fleet Center. On Friday the show is in Grand Rapids, Michigan at the Van Andel Arena. The week closes out Saturday with a performance in Milwaukee at the Bradley Center.

CREED will perform July 11 at the Verizon Wireless Virginia Beach Amphitheater in Virginia.

LENNY KRAVITZ will perform July 12 at the Verizon Wireless Virginia Beach Amphitheater in Virginia.

VICKIE PHILLIPS Bistro Award-winning cabaret performer joins the 3rd Annual Midtown International Theatre Festival, bringing her one-woman show Different Dreams Different Times to the Festival venue at Raw Space in New York City.

Different Dreams Different Times is a musical evening following one woman's journey from childhood to maturity and her changing hopes and dreams along the way. Containing songs both whimsical and wise, Phillips has been performing this show at Don't Tell Mama on and off for the past two years and is happy to be bringing it to the Midtown International Theatre Festival for four performances on July 12th, July 17th, July 25th and July 27th . Songs heard during the evening include tunes by the show's musical director Gerry Dieffenbach, artistic director Bob Ost and a few other folks you may have heard of - such as Kurt Weill, Johnny Mercer and Irving Berlin.

RICHARD SKIPPER appears July 11th in Open Call, a Reality Based Variety Show at The Neighborhood Playhouse NYC.

DON RICKLES begins a three nighter Friday at the Tropicana Hotel in Atlantic City.

THE FIFTH DIMENSION perform Saturday in South Bend, Indiana at the Robert J. Fischgrund Center.

LORRIE MORGAN in the spotlight Saturday at Hickory Hills Lakes in Ft. Loramie, Ohio.

BETTY BUCKLEY center stage July 7 at the Lensic Performing Arts Center in Santa Fe, NM.

LIZ CALLAWAY performs July 14 at the Bradston County Hotel's Nancy LaMott Room in White Lake, NY.

THE HOLLYWOOD BOWL SWINGS WITH BIG BAD VOODOO DADDY, THE GLENN MILLER ORCHESTRA, & KEN PEPLOWSKI'S TRIBUTE TO BENNY GOODMAN BIG BAND the 10-piece Big Bad Voodoo Daddy, the band that spearheaded the resurgence of swing music a decade ago, returns to the Bowl's historic stage along with the legendary Glenn Miller Orchestra, which was one of the premier swing bands more than a half-century ago. Jazz clarinet and saxophone virtuoso Ken Peplowski brings his Tribute to Benny Goodman Big Band to the mix for a night of truly swinging tunes.

One of the largest natural amphitheaters in the world, with a seating capacity of just under 18,000, the Hollywood Bowl has remained popular and accessible to a wide cross-section of the population. To this day, $1 buys a seat at the top of the Bowl for many of the Los Angeles Philharmonic's concerts. The Hollywood Bowl Swings is on July 10.


FINAL OVATION


DOLORES GRAY died June 26, 2002, at the age of 78. Gray was born on June 7, 1924 in Chicago, Illinois. She began a career in radio singing with Milton Berle and Rudy Vallee. From that medium she expanded to both Broadway, movies and television. She made her Broadway debut in the 1944 production of Seven Lively Arts, followed by Are You With It?

In 1951 she co-starred with Bert Lahr in Two on the Aisle which had music by Jule Styne and lyrics by Betty Comden and Adolph Green. The show featured Gray's show stopping rendition of If You Hadn't But You Did.

She took home a Tony Award for her part in the short lived Carnival in Flanders. The Harold Rome & Leonard Gershe's hit musical Destry Rides Again at the Imperial Theatre, in New York City, premiered April 23, 1959. The show starred Andy Griffin, along with Gray and ex-Navy boxer Scott Brady.

Dolores was signed by MGM in 1955 for the Arthur Fredd musical Kismet which starred Vic Damone, Ann Blyth and Sebastian Cabot. The same year she starred with Gene Kelly, Cyd Charisse, and Dan Daily in It's Always Fair Weather. In 1972 she returned to the theatre and starred in U.K. production of Gypsy Over a decade later, in 1987, Stephen Sondhein lured her back to the English stage and she played the lead in Follies.













Next Column: July 14, 2002
Copyright: July 7, 2002. All Rights Reserved. Reviews, Interviews, Commentary, Photographs or Graphics from any Broadway To Vegas (TM) columns may not be published, broadcast, rewritten, utilized as leads, or used in any manner without permission, compensation and/or credit.
Link to Main Page
---
Laura Deni



U.S. Postal Address: Post Office Box 60538, Las Vegas, NV 89160
CLICK HERE FOR COMMENT SECTION