! >
Broadway To Vegas
  SHOW REVIEWS     CELEBRITY INTERVIEWS     GOSSIP     NEWS 
| | |
| --- | --- |
| | |
HAL PRINCE SEGUES TO DRAMA


It has been said of director Hal Prince that he has contributed more to the musical theater than any other living person. Now the 70-year-old creative genius is turning his directing deftness to drama.

Granted his next production Parade set to open at Lincoln Center is a musical, but it may be his last. Parade is a new musical based on a 1913 murder case in Atlanta involving a Jewish factory superintendent and the young female employee he was accused of killing.

Alfred Uhry, author of Driving Miss Daisy and The Last Night at Ballyhoo, wrote the book, while 27-year-old Jason Robert Brown, a total unknown, wrote the music and lyrics.

Following the opening of Parade Prince is turning dramatic. He's going to be directing a non-musical classic. It's something he's always wanted to do.



A scene from Showboat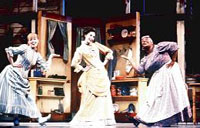 Presently, it's a Prince directed Show Boat housed at the Marcus Center, Milwaukee, Wisc., starring veteran performer, the talented and hard working Tom Bosley as Cap'n Andy with Sarah Pfisterer as Magnolia.

She's a Wisconsin girl made good. She graduated from Greendale High School and on Aug. 11, it's Greendale night at Show Boat with about 250 from her high school expected to attend. After getting her master's degree at Northwestern, she became the understudy for the role of Christine in the national touring company of The Phantom of the Opera. Her engagement in Show Boat is a family affair. Her husband, actor Scott Mikita, the son of retired Chicago Blackhawks hockey star Stan Mikita, is also in the Show Boat cast.

This production takes the term bus and truck tour to a new level. There are 75 actors and musicians, not including 60 more backstage. The show carries 500 costumes and 500 props, including a 1902 De Wit Motor Car and a 1927 custom roadster. It takes 22 semi-tractor trailers to haul the load. Show Boat is in for a four week run ending Aug. 16 at the Uihlein Hall, Marcus Center, Milwaukee, Wisconsin.


JENNIFER JASON LEIGH ON BROADWAY
JENNIFER JASON LEIGH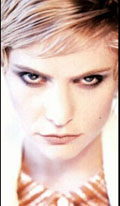 On Aug. 2 Natasha Richardson leaves her Tony Award winning role in Cabaret the same day The Judas Kiss starring husband Liam Neeson, closes.

Tapped to replace Richardson as the shop worn Sally Bowles is Jennifer Jason Leigh, making her Broadway debut in a stage musical.

Leigh, 36, is the daughter of actor Vic Morrow, whom she doesn't discuss.



Vic Morrow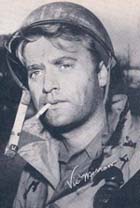 He was killed in a freak accident while filming Twilight Zone, the Movie in 1982. A helicopter crash decapitated Morrow and killed the two Vietnamese children he was holding on the set. The director, John Landis, was acquitted of involuntary manslaughter charges after a 1987 trial.

Her mother is screenwriter Barbara Turner. Jennifer's middle and last names are stage names, although she has said she selected Jason in honor of Jason Robards.

Her parents divorced when she was a child. The second of three daughters, she grew up in the wealthy West Hollywood suburb of Studio City, Calif.

Bitten by the acting bug at the age of ten, she started taking acting lessons at 14. Just weeks before she was to graduate from Palisades High School, she dropped out to pursue her career, accepting a part in her first feature film, the low-budget horror flick Eyes of a Stranger. She was a mute, deaf and blind girl fending off a psycho.

She's convincingly portrayed prostitutes, schizophrenics, anorexics and brutalized woman. One of her favorite roles was in Last Exit to Brooklyn. She played Tralala, a swaggering trollop who gets gang raped.

For her first major performance Jennifer lost 18 pounds, weighing in at 86 pounds, to play an anorexic in the 1981 TV movie The Best Little Girl in the World.

In Fast Times at Ridgemont High. she was an overachiever whose disappointing first sexual experience led to an abortion.

On film Jennifer has been around the block a few times. She played prostitutes in The Men's Club, Girls of the White Orchard, and the off-Broadway play, Sunshine. An admitted researchaholic, to prepare herself for those parts she interviewed "working girls" who she convinced should pour out their hearts so that their souls could be captured on celluloid.

In Sister, Sister and Heart of Midnight, she was a schizophrenic haunted by psycho-sexual tormentors.

Leigh has a part in Stanley Kubrick's Eyes Wide Shut, the psychological drama starring Tom Cruise and Nicole Kidman. That, as yet, unreleased effort spent over a year in London being filmed under a veil of secrecy not seen since allied commanders met with Churchill.

Jennifer warbled embarrassingly bad vocals as an alcoholic, would-be singer in Georgia. For her role in Cabaret she'll have to sing five major numbers, including the title song. In real life Jennifer Jason Leigh doesn't drink, walk the streets, do drugs and is extremely quiet. To say she is on the shy side is an understatement. She hates parties and small talk. If required to attend, you'll find her by the buffet where, if forced to speak to semi-strangers, she can talk about the food.

An extremely good girl growing up, she admits that she was always striving to be the perfect child and that resulted in a lot of suppression.

Because of that she now gravitates to parts that are her personal opposite.

Regarding the roles she accepts Leigh has said, "All I seek to find (are) truthful characters, ones that are human beings. I just don't want to do this blandified version of what life is like. I have no interest in that. I don't want to play only morally uplifting roles, characters of shining goodness. I don't understand those characters. I always want to play what's human. I'm fascinating by humanity."

Sounds like Sally Bowles is her kind of role.

Jennifer slinks into the Cabaret part on Aug. 4.


COLORADO CAPERS


If you missed the marvelous Christopher Plummer on Broadway starring in Barrymore get thee to Colorado where you have through August 2 to see his performance at Denver's Auditorium Theater. The Colorado engagement opened the show's national tour.

Set in 1942, Barrymore takes place one evening on the stage of New York's Plymouth Theater as John Barrymore attempts to recreate his legendary performance as Richard III.



CHRISTOPHER PLUMMER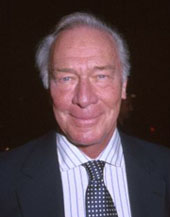 He enters the stage singing "I Got a Gal in Kalamazoo." The incredible Plummer's lurch becomes a stagger which Plummer as Barrymore explains, "I come from a long line of staggerers," something Barrymore's father viewed as a test of manhood. The motto; Better to stagger home, than to be carried home.

Plummer's buoyant disdain and counterfeit bon vivant gallows humor are engulfing. As the night progresses, he examines the highs and lows of Barrymore's illustrious life, commenting on his marriages, talented siblings, and his famous and infamous friends and colleagues. Barrymore's talent may have been diminished by time and alcohol, but he never lost his caustic wit, or his appetite for life.

Christopher Plummer's fascinating portrayal of Barrymore garnered him the Tony, New York Drama Desk and Outer Critic Circle awards. It is the latest in a lifelong series of acclaimed film and stage roles. He has enjoyed almost 50 years as one of the theater's most distinguished actors.

His Denver performance has been flawless with one little hitch - the result of dental problems.. Last Thursday Plummer was forced to cut the show short by 15 minutes because of a reaction to antibiotics following dental surgery. That didn't bother the audience who knew a good performance when they had seen one, and awarded Plummer a standing ovation. The suffering actor had to return to the dentist Friday for more treatment.

The talented actor has also done his bit to ensconce the Plummer name on marquees. His daughter, Amanda Plummer, resulted from a brief marriage participated in by Plummer and American actor Tammy Grimes. Her mother was on the road and her father in England, so Amanda was raised by her schizophrenic New England grandmother. Just your typical acting dynasty. Because she came from a family of theatrical luminaries, it's nice that she carried on the family tradition, picking up a Tony Award for A Taste of Honey in 1981 and Agnes of God in 1982.

Don't miss seeing a great play performed by a genius of an actor. Barrymore starring Christopher Plummer shouldn't be missed. Barrymore is directed by Gene Saks with sets and costumes by Santo Loquasto. For tickets call: (303)893-4100, or 1-800-641-1222 outside Denver.

If you had your heart set on attending the 25th Telluride Film Festival - Sept 3 through Sept 7 - you missed the boat. It's sold out. You'll miss seeing Peter Bogdanovich, who is this year's guest director. His history includes; directing films, a film critic, historian and Cybill Shepherd.

It's sad. Just when we were realizing that big is beautiful and it's not nice or legal to terminate because of size, another star is threatened with being canned because of a weight problem. Tango a 260-pound, 11-month old Bengal tiger is featured in the 22nd Larkspur Renaissance Festival. He's doing his thing with trainer Scott Danielson this week-end on the Rose stage. However, word is out that when Tango tips the scales at 300 pounds, he'll be "retired," or company downsized to "special appearances" all because he got fat.

The Colorado Women's Chamber of Commerce feted Academy Award winner Donna Dewey. Denverite Dewey won an Oscar for her documentary, A Story of Healing about a 16-year-old boy who was born with a cleft lip and how his life was transformed after surgery.

Comedian David Brenner is moving from Aspen to Los Angeles.

Ragtime opens August 19 for a six week run at the Denver Center for the Performing Arts... Hello Dolly! continues through Sept. 20 at the 470 seat theater-in-the-round Denver Country Dinner Playhouse...Damn Yankees at the Boulder's Dinner Theatre...The Good Times Dinner Theater in Golden, Colo. features That's Too Loud, three decades of rock & roll... Through August 9th, it's Robert Edward's Pulitzer-Prize winning The Crucible playing in repertory with Rossini's Barber of Seville and Puccini's Tosca.All performances in English at the intimate 1878 Opera House in historic Central City, Colorado.


S' ALRIGHT? S' ALRIGHT!


Senor Wences, now 102 years old, is an international treasure who appeared on The Ed Sullivan Show 48 times. The original characters Johnny, the lipstick hand puppet and Pedro, that head in a box, is what Wences created that became household names during the 1960's.



Senor Wences with Pedro the head in the box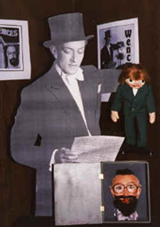 The phrases - S'Alright? S'Alright! - And - S'O.K.? S'O.K- quickly became part of the American vocabulary.

Wences retired years ago and divides his time between the United States and Spain. His wife pays no mind that his Spain trips mean he can visit his 63 year old girlfriend.

S' O.K.? S' O.K.

What did cause concern was that with Wences retired, Johnny was left without a hand and job. Poor Pedro was stuck in that box.



Senor Wences and Johnny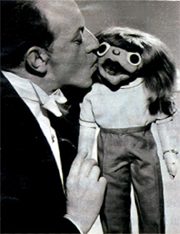 In 1996 a birthday party was thrown in Atlantic City to celebrate Wences hitting that 100 mark. Invited to entertain was Michele LaFong, a young ventriloquist who had studied and idolized Wences. "The first thing I thought of when I was asked to perform for Senor Wences was, That's awesome, what a dream come true!" She performed her own act, which involved Paco, a hairy-chested, black leather clad puppet draped in gold chains, which was based on an old boyfriend.

Senor Wences was enthralled.

Immediately, Senor Wences recognized and appreciated the influence he'd had on LaFong's work.



Michele LaFong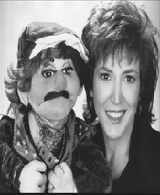 "From the beginning I studied Senor Wences and I analyzed and learned what set him apart from other comics and ventriloquists. He was never dependent on any punchlines," she continued. "He never relied on written material. He could make anything funny. His timing, rhythm, speed, strong characters and voices did not interfere with what I saw as his grace, his natural sense of formality and style as a performer."

Senor Wences realized that LaFong could give Johnny and Pedro a new lease on life. He befriended LaFong and taught her how to do Johnny and Pedro.

"It was an honor," continued LaFong. "He showed me the secrets, like how to make Johnny smoke. But now Johnny chews gum and blows bubbles."

LaFong, who was born and raised in Queens, New York, opens Aug. 3 at Catch A Rising Star comedy club inside the MGM-Grand Hotel, Las Vegas, appearing through Aug. 9.

Senor Wences also gave her original puppets from his vintage collection. In her act she will be using the original "Johnny" which is also featured in the new Mercedes commercial.

S' alright? S alright!


WOODSTOCK REVISITED


A Day In The Garden the three day festival to be held on the site of the original 1969 Woodstock Festival begins Aug. 1st. The first two days feature Joni Mitchell, Peter Townshend, Stevie Nicks, Don Henley and others. The third day skews younger with Goo Goo Dolls, Joan Osborne, Third Eye Blind, Marcy Playground and Diswalla. Depending upon the day, tickets range from $25 to $69.98 through Ticketmaster.


CATCH A RISING STAR EXPANDS


Catch A Rising Star, the Comedy Club renowned for decades as the place that helped launch the careers of Robin Williams, Billy Crystal, Tim Allen, Roseanne, Jim Carrey and Bill Maher is opening their newest club on July 30 at the Silver Legacy Resort Casino in Reno, Nevada.

Catch alumni Ray Romano, star of the CBS sitcom Everyone Loves Raymond, will christen the Reno club with two grand opening performances. Also on the bill is Kevin James. The first show is a VIP event followed by a reception. Tickets for the second show are available to the public.

Catch A Rising Star Comedy Clubs are located in New York City, at the Hyatt-Regency-Princeton, New Jersey, and the MGM-Grand Hotel in Las Vegas.


SOLD OUT? ALL DEPENDS...
GLORIA STUART back stage at the Mirage Hotel after enjoying the Siegfried & Roy show.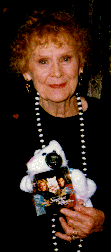 Eight years ago - for her 80th birthday - Titanic star and Oscar nominee Gloria Stuart came to Las Vegas with a group of friends to see Siegfried and Roy's show at the Mirage.

Much to the group's dismay, the show was sold out. Since this was prior to Titanic Glorida had no "juice" and the group of "ordinary" people were turned away.

Stuart hasn't been back since.

What a difference receiving an Oscar nomination makes!

Recently, some friends invited Gloria to celebrate her 88th birthday in Las Vegas.

Again, the actress thought she's like to see the illusionists and again the show was sold out.

However, when you're one of the stars of the blockbuster movie Titanic "sold out" is no problem.

This time, basking in her own spotlight, a nice table was found for Gloria and her friends. The lovely Stuart even remained in the audience for 10 minutes after the show to sign autographs. Then she went backstage to visit with the illusionists.



Broadway To Vegas is supported through advertising and donations. Priority consideration is given to interview suggestions, news, press releases, etc from paid supporters. However, no paid supporters control, alter, edit, or in any way manipulate the content of this site. Your donation is appreciated. We accept PAYPAL. Thank you for your interest.


OTHER PEOPLE'S MONEY

GARTH BROOKS kept his promise. The last time the country superstar appeared in Las Vegas he promised from the stage that he wouldn't raise ticket prices. True to his word, tickets for his Aug. 14 show at the Thomas & Mack stadium -- $18.

ELVIS PRESLEY'S first Memphis, Tenn. "dream" house, a 3,000 sq. ft abode complete with original metal-rimmed Formica countertops and pine cabinets and, in the pool house, an acoustic tile ceiling with star-shaped light fixtures, has been sold. Author-historian Cindy Hazen and Mike Freeman, authors of two Presley books, who conduct Elvis-themed walking tours in Memphis, plunked down $165,000 for the joint. That's more than four times the $40,000 swivel hips paid for it.




BROADWAY-MOUNTAIN STYLE
The Flat Rock Playhouse in Flat Rock, North Carolina proudly bills itself as Broadway - Mountain Style, but there doesn't seem to be anything back woods about the productions. Recently our roving North Carolina correspondent, Trudy Knight-Peek, caught their production of Will Rogers Follies and reports: "What can I say about The Will Rogers Follies but WOW!!! It was terrific," Knight-Peek gushed. "Jason Edwards who portrayed Will Rogers was brilliant -- he was born and raised in Western N.C. and was nominated for Chicago's Joseph Jefferson Award as Best Actor in a musical for his portrayal of Will during the show's run at Chicago's Marriott Lincolnshire Theatre," continued Knight-Peek.

"Clem Rogers played by Michael Edwards was equally as entertaining," continued Knight-Peek, who added, "He played the lead role in A Funny Thing Happened on the Way to The Forum last year at Flat Rock Playhouse. He was absolutely hysterical. Last season he was honored with two Central Florida Professional Theatre Awards for performances in My Fair Lady and Sugarbabies.

"The talent of the entire cast of Will Rogers Follies deserved the two standing ovations they received," Knight-Peek acknowledged.

The 458 seat Playhouse is rated one of the top ten Summer theatres in the nation. Over 63,000 people attended Flat Rock Playhouse productions during the 1987 season. Those ticker holders represented 46 states and several foreign countries. Flat Rock Playhouse offers two types of ticket packages with individual tickets costing $23 for musicals and $20 for plays.


THIS AND THAT


LEANN RIMES has canceled her New Year's Eve show at the Las Vegas Hilton Hotel. She's been told to cut back. Too much time on the road catching up to her.

LUBA MASON has been tabbed to play Lucy the prostitute in the Broadway musical Dr.Jekyll and Mr. Hyde. Linda Eder, who originated the role since the musical opened in April, 1997, leaves the production to begin work on a new Broadway bound musical Havana. In real life Eder is married to Jekyll composer Frank Wildhorn who is also responsible for Havana. Mason, last seen on Broadway as a mother of one of the murdered teens in Paul Simon's failed musical The Capeman will take over the plum role Sept. 1.

MONICA MANCINI the talented daughter of the late, great Henry Mancini, singing at the Algonquin, N.Y. through Aug. 2nd. Monica's mother, Ginny, was also a professional singer before she married Hank. Ginny is the hard working co-founder of the Society of Singers, an extremely worthwhile non-profit organization that provides emergency financial assistance to persons who are, or have been, professional singers.

ALAN HAMEL former TV talk show host, grocery store ad pitchman and long time current husband of Suzanne Sommers raises bees.

He's got about 250,000.

To make Suzanne feel a part of his avocation he bought her a bee keepers suit, complete with gloves and helmet - to "protect her." Suzanne countered that her idea of protection was to drive up to the hive in her Mercedes and stay inside with the doors locked and windows up.

BAYWATCH producers trolling through 25 states pickin' up chicks to sign on as new Baywatch babes.

Next Column: August 3, 1998
Copyright: July 27, 1998. All Rights Reserved. Reviews, Interviews, Commentary, Photographs or Graphics from any Broadway To Vegas (TM) columns may not be published, broadcast, rewritten, utilized as leads, or used in any manner without permission, compensation and/or credit.
Link to Main Page
---
Laura Deni




For the snail mail address, please E-mail your request.
CLICK HERE FOR COMMENT SECTION