! >
Broadway To Vegas
  
  REVIEWS INTERVIEWS COMMENTARY NEWS

| | |
| --- | --- |
| | |
AMID COVID-19: PERFORMANCES SLOWLY BEGIN - - VOICES OF RAGE, HOPE & EMPOWERMENT - - JEFF BRIDGES GUITAR - - MONTREAL ARTIST LOOKS TO ROKEBY MUSEUM OF ART HISTORY - - TIM MICHIN'S NEW PROJECT - - BLINDNESS AT DONMAR WAREHOUSE - - BYRON ALLEN EXPANDS - - NEEDS A TUMMY RUB - - DONATE . . . Scroll Down





Copyright: July 26, 2020
By: Laura Deni
CLICK HERE FOR COMMENT SECTION


AMID COVID-19: PERFORMANCES SLOWLY BEGIN


There is no doubt that COVID-19 is the star with name above the title. Never-the-less some venues are mounting live productions, ablit with masks and social distancing. It's the new normal and requires adjusting. With fewer seats available, profits will drop and keeping production costs at a minimum becomes crucial.

Taking the plunge at opening the curtain:

The Savannah Sipping Society written by Jessie Jones, Nicholas Hope, and Jamie Wooten. Directed by Wendy Ferrell is billed as a "delightful, laugh-a-minute comedy, four unique Southern women, all needing to escape the sameness of their day-to-day routines, are drawn together by Fate – and an impromptu happy hour – and decide it's high time to reclaim the enthusiasm for life they've lost through the years."

Performances take place between August 20 – September 27 at the Hill Country Community Theatre in Cottonwood Shores, Texas. Patrons must wear face coverings.

Barrington Stage Company (BSC), in Pittsfield, MA - under the leadership of Founder/Artistic Director Julianne Boyd - is getting creative in order to stage events using social distancing protocols.

Mr. Finn's Cabaret will move outdoors to a tent in Downtown Pittsfield for the concert, The Hills Are Alive with Rodgers & Hammerstein, while Three Viewings by Jeffrey Hatcher and starring BSC Associate Artist Debra Jo Rupp has been added to the Boyd-Quinson Mainstage season.

These shows join BSC's production of Harry Clarke, which was announced as the first indoor production in the United States to receive approval from Actors' Equity, following the industry-wide shutdown in March as a result of the coronavirus pandemic.

Boyd will direct The Hills Are Alive with Rodgers & Hammerstein, a August 19-23 concert featuring Rodgers & Hammerstein's most-beloved songs from Oklahoma!, Carousel, South Pacific, The King and I and The Sound of Music. The production, which will employ social distancing protocols, will be performed outdoors in a tent in Downtown Pittsfield at the Polish Community Club across the street from BSC's Sydelle and Lee Blatt Performing Arts Center.

The Hills Are Alive features Alan H. Green, Storm Lever, Nicholas Rodriguez, Alexandra Silber, and Alysha Umphress . Shea Sullivan will choreograph. Darren R. Cohen is the musical director.

Three Viewings by Jeffrey Hatcher will take place on the Boyd-Quinson Mainstage September 9-20, in a production starring Debra Jo Rupp, and directed by Boyd.

The Mainstage will also host concert performances featuring legendary jazz and cabaret singer Marilyn Maye on August 24, singer/songwriter Ann Hampton Callaway with Billy Stritch at the piano August 31 and September 1, and Broadway's Leslie Kritzer on September 6.



Tony Award winner Harriet Harris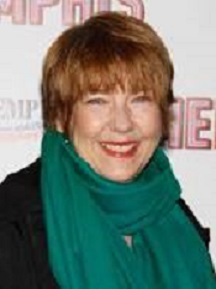 On September 5, the Mainstage will host a reading of Eleanor, a new one-woman play about the life of Eleanor Roosevelt by BSC Associate Artist Mark St. Germain, and starring Harriet Harris, the recipient of the 2002 Tony Award for Featured Actress in a Musical for her performance as Mrs. Meers in Thoroughly Modern Millie. Arthur Miller's The Price, in a production directed by Boyd, will close the season October 1-18.

Out of precaution for actors, creative teams, staff and audiences, BSC will employ best safety practices, including reducing the 520-seat Mainstage to 163 seats, one-third of its capacity; increasing the distance between rows and seats; and deep cleaning the theatre after every performance, among other measures. Patrons will be required to wear masks until further notice. All of BSC's 2020 productions will be presented without intermission to maintain social distancing.

The Lewis and Clark Theatre Company (LCTC) in Yangton, South Dakota is putting into practice "the show must go on" philosophy as officials have re-opened the building - since since March thanks to Covid-19 - and have been rehearsing M*A*S*H which calls for a cast of 30, with productions set for the first and second weekends of August.

Safety precautions include wearing masks during certain times and the availability of hand sanitizer at the theater. In addition, temperatures will be taken not only for the cast and crew but also audience members as they enter the theater.

"We're asking people to wear masks while they're in the lobby, mingling and close to so many others," LCTC President Michael Schumacher told the Press & Dakotan. "They don't need to wear masks in the theater, during the performance. We're roping off every other row, and we're seating people depending on the ticket sales. A family of four would sit together, and we could leave open spaces before seating the next people."

He added that the same seats won't be used for each performance, alternating rows of seats used for two consecutive performances, providing workers additional time to clean the entire theater.

Dakota Theatre seats 600 viewers, including the balcony. The new seating arrangement will reduce the number of audience members and ticket sales, thereby limiting revenue.

However, Schumacher is optimistic that the LCTC can reach the break-even point.

"It's much more difficult with a musical, where you have more costs because you're paying for music rights," he told the publication. "In those cases, you need to sell, 200, 300 or even 400 tickets for each performance. If a production isn't a musical, you can get by with selling around 140 tickets."

Since the virus shut down the LCTC Schmacher estimated the net revenue loss at $16,000.

A problem for smaller theaters is that they don't quality for federal assistance.

"We're all volunteers, so we didn't actually lose any jobs, as many business owners did," he told the press. "For that reason, we didn't qualify for the stimulus money aimed at keeping employees."

The LCTC did receive assistance through a Yankton Area Foundation grant. The funds enabled the theater to purchase new microphones meeting Federal Communications Commission regulations.

The LCTC intends to continue performance, including a Buddy Holly tribute show October 24, 2020.

The Equity East Lynne Theater Company in West Cape May, New Jersey stages Tales of the Victorians. Usually, Tales, now in its 31st year, would be presented on porches of B&Bs and in tea shops, but this year, these performances are in a backyard where an audience of 20 can be socially distanced, and performers are using microphones.

Every week features a different reading. On July 30, ELTC's Summer Theater students, ages 11-15, will perform a Pandemic Ballet, directed by Stahlhuth. Suzanne Dawson presents several monologues by the famous writer and actor Ruth Draper on August 6. Dawson first performed an evening of Draper's one-acts with Karen Case Cook, directed by Stahlhuth, in 2012. This year marks the 100th anniversary of the birth of science fiction writer, Isaac Asimov (1920-1992). To celebrate, Suzanne Longacre will read two of his classics on August 13: The Monkey's Finger and ?Each an Explorer.

Next up, on August 20, is Meet the Harrisons, performed by Mal and Dottie Knapp. Benjamin Harrison (1833-1901) served as a Colonel in the Union army and was the 23rd President of the United States. His wife, Caroline (1832-1892) helped found the National Society of the Daughters of the American Revolution (DAR) and helped raise funds for the Johns Hopkins University Medical School on condition that it admit women.

Until further notice, ELTC is making the following requests: please wear a mask, and sit where socially-distanced seats have been placed. They'll not be serving drinks and food, but guests may bring a beverage. No restroom facilities will be available.

Not in Cape May? ELTC is offering Tales of the Victorians at Home on their YouTube Channel include the works of Poe, Service, Stowe, Glaspell, Stockton, Chopin, and Wells.



Demi Moore and Patrik Swayze in Ghost.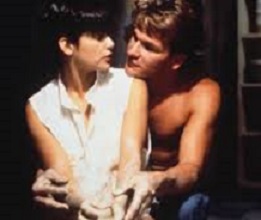 Celebrating the 30th anniversary of the movie Ghost, a screening takes place Tuesday, July 28, 2020 at The Ridgefield Playhouse in Ridgefield, CT.

One of the most memorable romantic films ever and winner of two Academy Awards, Sam (Patrick Swayze), living as a ghost, discovers his death wasn't just a random robbery gone bad. To help him reconnect with the love of his life, Molly (Demi Moore), and solve his own murder, he enlists the talents of a skeptical psychic (Oscar-winner Whoopi Goldberg), who doesn't even believe her own abilities. Ghost is a supernatural mystery-thriller that will cross over into your heart and never leave.

The Ridgefield Playhouse is following Connecticut Safety Guidelines in order to continually serve and protect patrons and community. They ask that you observe the following:

Purchase concession via their mobile site. Available up to two hours prior to the start of the movie- you can pick up your concessions on your way in. The app will be open throughout the film as well.

Ushers will seat you – All tickets are General Admission.

Hand sanitizer will be available throughout the lobby and bathrooms.

And remember: face masks are required at all times! Please maintain a 6 foot distance from others.

New Zealand was the first country to engage in a total virus shutdown and fro, May 11 through July 24, 2020 experienced only 1,555 cases and 22 deaths enabling the country to return quicker to even the before normal.

This past week-end the Auckland Theatre Company came alive again with the Whanau Marama: New Zealand International Film Festival takes place through August 3, 2020. Next week-end's schedule includes:

If Only - Thursday, July 30.
LOIMATA, The Sweetest Tears - Thursday. July 30.
Heroic Losers - Friday. July 31.
Ema - Friday. July 31.
Once Were Brothers: Robbie Robertson and The Band - Saturday, August 1. The Last Wave - Saturday, August 1.
Corpus Christi - Saturday, August 1.
Before Everest - Sunnday, August 2, World Premiere.
The Perfect Candidate - Sunday. August 2.
The County - Sunday, August 2.

Two new acts are also on board for the August line up, The New Zealand Dance Company's stunning double bill Night Light and Gramsci's new album Inheritance live in concert. take place August 13 and 14.

Gramsci take the stage on August 21 for the first time in 15 years to perform the new critically-lauded album Inheritance in its entirety. The concert will be an immersive listening experience featuring curated AV content for each of the album's ten tracks plus a selection of earlier Gramsci material.






E-Book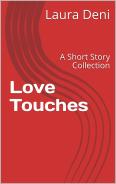 Soft back Book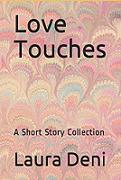 Broadway To Vegas is supported through advertising and donations. Priority consideration is given to interview suggestions, news, press releases, etc from paid supporters. However, no paid supporters control, alter, edit, or in any way manipulate the content of this site. Your donation is appreciated. We accept PAYPAL. Thank you for your interest.



E-Book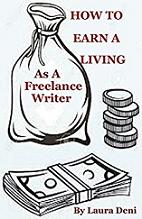 Soft back Book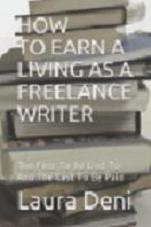 This is not your typical, totally boring textbook.

In the pages of How To Earn A Living As A Freelance Writer (the first to be lied to and the last to be paid) you'll find sex, celebrities, violence, threats, unethical editors, scummy managers and lawyers, treacherous press agents, sex discrimination; as well as a how-to for earning money by writing down words.





ART AND ABOUT


IT'S BEEN SAID ALL ALONE: VOICES OF RAGE, HOPE & EMPOWERMENT is the new Rock & Roll Hall of Fame exhibit in Cleveland, Ohio.

The exhibit features musical trailblazers throughout generations speaking for the cause of equality, including Aretha Franklin, James Brown, Nina Simone, Chuck D., Tom Morello, Kendrick Lamar and others.

Rock Hall Inductees Chuck Berry, Nat King Cole, Billie Holiday, Little Richard, Nina Simone, Sam Cooke, James Brown, and Aretha Franklin were trailblazers in speaking for the cause of dignity and equality. But it didn't end there. In every generation, artists have elevated the conversation about race, equality, justice and peace – including Public Enemy, N.W.A., Tupac Shakur, Janelle Monáe, Rage Against the Machine, Kendrick Lamar and Beyoncé.

The Rock Hall's new exhibit, It's Been Said All Along, spotlights how musical artists have channeled the power of rock & roll to respond to racism all along. It showcases artists and musical moments that have rocked the world with expressions of rage, hope and empowerment, captured through the lenses of influential African American photographers Chuck Stewart, Bruce Talamon, Bob Douglas, and others.

Highlights of artifacts on display that reinforce the stories behind how artists have responded to inequality, include:

Public Enemy's "Fight the Power" lyrics. The political anthem was revisited in 2020 to address the current landscape and recognize the recent protests and rallies.

N.W.A.'s jacket reflecting the relevance of their single "F*ck tha Police."

Aretha Franklin's Valentino dress worn during her first appearance at Radio City Music Hall, where she sang Respect, which became an anthem for the Civil Rights and Women's Liberation Movements.

A jumpsuit worn by James Brown, the "Godfather of Soul" who brought motion to the Civil Rights Movement with style.

1973 Wattstax film poster representing a cross-section of Black music from gospel to pop and was the largest gathering of African Americans during that time.

Handwritten lyrics from songwriter and rapper D Smoke, Let Go recorded hours before the killing of George Floyd, and recently performed live for the first time on the 2020 BET Awards.

MONTREAL ARTIST LOOKS TO ROKEBY MUSEUM OF ART HISTORY What does the age of social distancing look like for visual artists? Musicians are live streaming, authors are tweeting, and Montréal, Quebec artist, Courtney Clinton, is currently navigating a remote arts residency with the Rokeby Museum in Vermont. As she dives into the archives of a young artist's 19th century correspondence course, Clinton is producing her own modern day correspondence class which will be made available to the public July 27 – October 5, 2020.

While remote education is a hot topic in our current pandemic context, this project looks at a history of remote arts education to see how art learning, and elements of the museum's collection, can be made accessible to a broad audience. Videoconferencing is new, but distance learning is not. Clinton is working with the museum and with her historical "peers"- artist Rachael Robinson Elmer (1878-1919) and artist and educator Ernest Knaufft (1864-1941) - to offer an alternative to YouTube tutorials: a contemporary correspondence course. She is being granted access to images from the museum's archives and helping the museum to "open its doors" digitally.

Clinton's course will be posted on the Rokeby's website, and will encourage anyone following the course to take the lessons into the world, and on their own time. "In the contemporary context we think about distance education as this horrible thing forced on us by the virus. But in the late 19th c. it was an innovation that allowed people living in remote communities to access education," says Clinton. The lessons will cover topics such as developing a sketchbook practice, finding and fixing mistakes, drawing from life (self-portraits), and more. With each lesson, students encounter archival images, Clinton's drawings and a letter explaining the week's lesson - both the why and the how. "

"Rachael's course was part of the Chautauqua Movement that is credited as a major influence on the expansion of university education in the United States. By engaging with the challenges facing education now, I hope to be part of future initiatives to make education truly universally accessible", adds Clinton.

Clinton's primary source materials from the Rokeby Museum archives are the letters, sketchbooks, and journals of Rachael Robinson Elmer (1878-1919), the most talented and successful of the Robinson family's artists. Robinson Elmer followed a drawing correspondence art course from 1891-1893 taught by Ernest Knaufft, an advocate for the social value of art education.

Rokeby Museum has recently worked to cultivate the creative legacy of the family through Contemporary Art At Rokeby Museum, a partnership with Ric Kasini Kadour and Kasini House designed invite artists to engage and activate the collection. Clinton's virtual residency is an outgrowth of the project's 2019 Art Lab, wherein Clinton first learned about Rokeby and Rachel Robinson Elmer. Clinton is working with Allison Gregory, the Rokeby Museum Education and Interpretation Fellow, to access materials and to develop the research element of this project.

July 29 - November15, 2020 at The National Gallery in London.






E-Book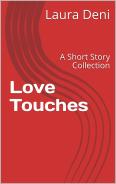 Soft back Book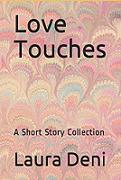 SWEET CHARITY


JEFF BRIDGES has taken "a stand for unity, ecology and peace by launcing his new guitar.

The flagship instrument, which, like the others, bears the Academy Award winner's "All in this Together" motto inlaid along the fretboard, is made entirely from sustainable woods, proving, the acclaimed star says, that "we can build beautiful instruments to make beautiful music that will resonate for all time, and preserve the trees, the lungs of our planet, which temper our climate, replenish our fresh water and provide shelter for our wildlife.

"We can make our instruments with salvaged or selectively harvested wood from sustainable forests, while still protecting habitat and sustaining the local community. We can make a difference."

The premium guitar, a light, responsive soft cutaway limited edition acoustic-electric Breedlove Oregon Concerto Bourbon CE, features Bridges name inlaid on the rear of the headstock. Protected by an "All in this Together" embroidered gig bag, each instrument - outfitted with an L.R. Baggs Anthem amplification system - is handcrafted and hand voiced in Bend, Oregon from "superior sounding, hauntingly beautiful native Oregon myrtlewood, which grows along the state's Pacific coast."

"At Breedlove," says owner Tom Bedell, "we share Jeff's concerns for the earth, and this exquisite, very personal guitar was born from his passion for music and his dedication, like ours, to maintaining our world's forests. Absolutely no clear-cut wood is used in this instrument. That's why Jeff put his name on the headstock and will personally sign each label and accompanying Certificate of Authenticity."

The Breedlove Jeff Bridges "All in this Together" signature Oregon model is available only through Lost Chord Guitars, in Solvang, Calif, operated by Jeff Bridges & The Abiders' musical director Chris Pelonis.

Royalties from each Oregon sale support Amazon Conservation Team, which works in partnership with indigenous colleagues to protect rainforests and traditional culture.

Additionally, two new Jeff Bridges signature models—offered with different options at different price points to allow a wide variety of participation—will join the Designed in Bend Organic Series of sustainably-sourced, clear-cut free all solid wood acoustic-electric guitars.

The granadillo in the Jeff Bridges Signature Organic Amazon and the African mahogany in the Jeff Bridges Signature Organic Congo come from the world's two great rainforests; Bedell has traveled to both locales, as well as the Swiss Alps for the European spruce tops, to ensure sustainable practices.

The latter models will be available exclusively at Lost Chord beginning September 1.

STARS IN THE HOUSE HOSTS SETH RUDETSKY & JAMES WESLEY last Saturday, July 25, presented a streaming performance of Misalliance starring Marc delaCruz, Dan Domingues, Midori Francis, Peter Francis James, Teresa Avia Lim, Jamie Sanders, Thom Sesma, Ryan Spahn, and Sharon Washington whi has directed and narrated by David Staller as a benefit for The Actors' Fund.

In Misalliance, the high-flying comedy, Shaw examines a variety of mating combinations. The social and the political collide with the romantic and the practical; the aristocrats take on the middle classes and vice versa, and-to top it all off there's a glamorous lady aviatrix and a tipsy gun-toting socialist loose on the grounds! This is one of Shaw's most beloved of plays.



SPREADING THE WORD


TIM MINCHIN

Judd Apatow and Tim Minchin

is the composer and lyricist of the Olivier Award-winning, Tony Award-winning and Grammy Award-nominated show Matilda the Musical, based on the Roald Dahl book Matilda. His musical Groundhog Day, based on the 1993 film, opened in London in 2016, winning his second Olivier Award, and opened on Broadway in spring 2017.

In 2013, the University of Western Australia awarded Minchin an honorary Doctor of Letters degree for his contribution to the arts, recognizing his outstanding achievements and worldwide acclaim as a composer, lyricist, actor, writer, and comedian. In 2015, he was awarded a second honorary Doctor of Letters degree from Mountview Academy of Theatre Arts. Minchin was appointed a Member of the Order of Australia in the 2020 Australia Day honors.

What about those inflatable dolls and sex fetishes?

Those are part of his stand up comedy routines. The shows consist largely of Minchin's comedic songs and poetry, with subjects including social satire, inflatable dolls, sex fetishes, and his own failed rock star ambitions. In between songs, he performs short stand-up routines.

Now he's acting in Upright a television series which he co-wrote which appears on FOX Showcase in Australia and Sky Atlantic in the UK. The first two episodes premiered lasr Tuesday night through ATX Festival, accompanied by a virtual Q&A with Minchin, moderated by acclaimed director Judd Apatow.

Upright has its exclusive U.S. Premiere on AMC Networks' streaming service Sundance Now on Thursday, August 6 with the first two episodes and two new episodes available every following Thursday.

Starring Minchin and Australia's 2018 Rising Star Award recipient Milly Alcock, this 8-part series follows a shabby musician (Minchin) who has to drive across Australia with nothing but a piano, who finds his baggage soon increased when a runaway girl (Alcock) comes into his life.

"When family outcast Lucky Flynn learns that his mother is dying, he decides to drive to the other side of Australia to see her, packing nothing but an upright piano for the journey. His plans are soon turned upside down when he meets the runaway teenager Meg, who's dealing with some family demons of her own. Together, they forge an unlikely friendship as they embark on a road trip adventure across the beautiful Nullarbor Plains in a race against time. Along the way, they encounter feral camels, a magical pink lake, highway thieves, cliff-top parties, a speed-loving truckie, an underworld fighting ring, suspicious cops and the world's most musically appreciative motorcycle gang. Over eight hot days, Lucky and Meg drive, hitch and scam their way across the scorching desert continent – with the upright piano never leaving their side – on a journey that will ultimately make them both feel more at peace with everything in life that they've been kicking against."

BLINDNESS adapted from José Saramago's novel by Olivier and Tony Award-winning playwright Simon Stephens.

"As the lights change at a major crossroads in a city in the heart of Europe a car grinds to a halt. Its driver can drive no more. Suddenly, without warning or cause, he has gone blind. Within hours it is clear that this is a blindness like no other. This blindness is infectious. Within days an epidemic of blindness has spread through the city. The government tries to quarantine the contagion by herding the newly blind people into an empty asylum. But their attempts are futile. The city is in panic."

Award-winning playwright Simon Stephens has adapted Nobel Prize-winner José Saramago's dystopian novel Blindness as a sound installation, directed by Walter Meierjohann with immersive binaural sound design by Ben and Max Ringham. Juliet Stevenson voices the Storyteller/Doctor's wife in this gripping story of the rise and, ultimately, profoundly hopeful end of an unimaginable global pandemic.

This hour-long ticketed installation for a limited number of visitors will run four times a day, with seating arranged 6.5 feet apart in accordance with social distancing guidelines, in a transformed Donmar Warehouse in London. Visitors will listen on headphones as the narrative unfolds around them.

Audio-described content will be available at every installation from Friday, August 7, and there will be a captioned installation at 2pm on Saturday, August 15. An audio-described or captioned digital version of the installation will also be available for purchase for those not able to attend in person.

Blindness will run four times a day from Monday - Saturday, August 3-22, with enhanced safety measures in place to ensure the health and safety of all visitors.

JEKYLL & HYDE a dance thriller devised, directed and choreographed by Olivier Award winner Drew McOnie and designed by Soutra Gilmour, will be the third in Your Old Vic archive stream series.

First shown on the Old Vic in london our stage in 2016 as part of a dance collaboration with The McOnie Company, Jekyll & Hyde was inspired by Robert Louis Stevenson's The Strange Case of Dr Jekyll and Mr Hyde.

The production, featuring the original cast, will go live at 7pm BST on Wednesday, August 5 and will be available to watch until 7pm BST Wednesday, August 12, 2020.

L.A. THEATRE WORKS the world's leading producer of audio theater, has announced the release of its state-of-the-art audio recording of Mary Shelley's Frankenstein. This new stage adaptation, written by the BBC's Kate McAll, stars veteran stage actor Stacy Keach as "the creature," with Adhir Kalyan in the role of Dr. Victor Frankenstein.

In 1815, confined indoors by over a year of relentless rain and cold following the eruption of Indonesia's Tambora volcano, a group of friends, including 18-year old Mary Wollstonecraft Shelley and poet Lord Byron, began writing ghost stories to pass the time.

Over 200 years later, Shelley's tale, Frankenstein, remains a work of timeless imagination and power.

The L.A. Theatre Works recording was made in February over the course of four performances, in front of a live audience, at UCLA's James Bridges Theater.

The cast also includes Seamus Dever, Mike McShane, Cerris Morgan-Moyer and Darren Richardson, and the director was Anna Lyse Erikson. The recording features original music by John Biddle, and a post-performance discussion moderated by Leslie S. Klinger, author of The New Annotated Frankenstein and one of the world's foremost authorities on Frankenstein as well as Sherlock Holmes; Dracula and H. P. Lovecraft, is included.

THE WEIR by world-renowned playwright Conor McPherson is now a performance on screen.

This haunting drama has now been reimagined and recreated for the screen in an entirely new production starring Dan Butler, Sean Gormley, John Keating, Tim Ruddy, and Amanda Quaid reprising their roles from the Irish Rep's acclaimed 2013 and 2015 productions. The cast was filmed from their homes in five different states, and directed remotely by Ciarán O' Reilly.

In a remote country pub in Ireland, newcomer Valerie arrives and becomes spellbound by an evening of ghostly stories told by the local bachelors who drink there. With a whiff of sexual tension in the air and the wind whistling outside, what starts out as blarney soon darkens as the tales drift into the realm of the supernatural. Then, Valerie reveals a startling story of her own.

ECHO THEATER COMPANY in Los Angeles has named Ahmed Best as Associate Artistic Director. Best has been an Echo Theater Company member for over 10 years, where, in addition to his responsibilities as an actor, director and fight choreographer, he serves as director of the Directors LAB, which he helped found.

Multi-talented, Best is an adjunct lecturer at the USC School Of Dramatic Arts and a senior fellow at the USC Annenberg School for Communication and Journalism. As an actor, he starred in the Broadway musical Stomp, then went on to be the first CGI lead character in a motion picture, starring as Jar Jar Binks in Star Wars The Phantom Menace, Attack of the Clones and Revenge of the Sith. As the Echo's Associate Artistic Director, Best will be involved in all decision making regarding season production selections; hiring of artists such as playwrights, actors, guest directors, designers and composers; and decision making in all areas of operation, including initiatives, marketing, development and community events. He will chair artistic staff meetings, as well as oversee and manage both the literary department and the Echo Playwrights LAB, while retaining his position as director of the Directors LAB. Best will personally direct at least one production per season.





LAUGHTER IS THE BEST MEDICINE


Some hot weather jokes:

Q: Which is faster, heat or cold? A: Heat, because you can catch a cold!

Q.What do you need to visit Death Valley, Arizona? A: Dental Records

Q: What do you call the Robin Williams movie about a hot California summer? A: Mrs. Droughtfire.

Q: What did the air conditioning say to the man? A: I'm your biggest fan.

Q: What are the only two seasons in Phoenix, Arizona? A: Hot and Hotter.

Q: How do heat lamps communicate? A: Lampost

How hot is it?

I saw a dog chasing a cat and they were both walkin'
you realize that asphalt has a liquid state.
the four seasons are: tolerable, hot, really hot and ARE YOU KIDDING ME?!
you eat hot chilies to cool your mouth off.
your dream house is any house in Alaska.
your car overheats before you drive it.
the temperature drops below 95, you feel a bit chilly.


NEEDS A TUMMY RUB


Stormy Lu and Dutchess as presented on the 22nd Annual Broadway Barks Across America by the wonderful Lin-Manuel Miranda are looking to adopt a human.

They prefer a human who knows the importance of a full food bowl, fresh water, a comfortable bed and the all important belly rubs.

An ideal significant other - you can tell Stormy Lu or Dutchess anything and unlike your best friend, relatives or co-workers, they will never blab, no matter the incentive.

Stormi Lu is a 6 year old cuddle, perfectly house trained and has great inside manners. She'll let you know when she's hungry or needs to go potty with sweet stares and grunts. She will politely ask to get on furniture, if told no, she will just sigh and go to her bed. She knows all the basic commands and is extremely treat motivated making her easy to train. She's not a fan of other dogs and gets spooked by strangers on walks, but she is improving.

Her back legs are not in great shape, so stairs are a bit difficult but other than that, they don't slow her down. She loves snuggles and naps more than anything.

At 67 pounds, Stormi is a funny, sweet and lazy girl looking for a family to spoil her. She loves to bark and is looking for a family who will love her talkative personality and appreciate that she need to be the queen of the castle. Contact Animal Care Centers of NYC

Dutchess is a beautiful 4-year old, 78-pound, medium-energy pup. She's a very sweet girl and she loves placing her head on your lap while she looks up at you with her gorgeous, caramel eyes.
,br> Dutchess enjoys long walks and she's happy to be your companion on your morning runs. After exploring, she loves to curl up and sleep in her favorite spot or sunbathe.

Dutchess knows come, sit, give paw/shake, speak, and go to your bed and she's more than happy to show you her tricks, especially if you have a yummy treat. Dutchess is also completely house-trained, mostly crate-trained and working on her leash-walking skills. Contact Animal Care Centers of NYC.


OTHER PEOPLE'S MONEY


SHOE DESIGNER VINCE CAMUTO'S GREENWICH ESTATE is up for auction. For decades, women working Nine to Five drooled over the very expensive Manolos but bought Nine West. Equally stylish but with a reasonable price tag, the shoe line was the brainchild of Vince Camuto, whose first talent was to understand exactly what women wanted. Whether it was from his company Nine West or from one of his collaborators after Nine West was sold for $900 million, the niche he found in selling high-fashion footwear that was affordable made him a millionaire many times over.

Camuto, who died in 2015, owned some of the most elegant properties in the country such as his $72 million Hamptons estate and his $40 million Hamptons horse farm. But his favorite was a neglected and rundown mansion in Greenwich, Connecticut that Camuto discovered in 1984. Camuto and his wife, Louise, spent years restoring the home to one of the most beautiful on the East Coast, each room with a different theme and adding art and period furniture collected from throughout the world. The Camuto estate is now being sold by his widow who acted as creative director of the Camuto Group and former Miss Sweden in 1989. Previously on the market for $26.5 million, Camuto's estate will be going to auction on August 12th with no reserve.

Built in 1927, Chateau Ridge might be the finest example of Normandy-style châteaux in the U.S. Its Old World craftsmanship in the elaborate, detailed and hand-painted ceilings, and the hand-painted and hand-carved paneled walls are museum quality. Surrounded by over four acres of equally elaborate landscaped grounds, the main residence is reached by a long-apple-tree-lined drive past the iron entry gate. At 16,301 square feet, the residence has 13 bedrooms, 18 baths, multiple sitting and dining choices and provides grand rooms with curated furnishings and antiques, some from the 16th century. A more contemporary style can be found in many of the bedroom suites and entertaining spaces. Limestone fireplaces from a French monastery are found throughout the home. An interesting touch is the home's great room that soars 40 feet overhead with a ceiling painting of the sky on the night Camuto was born on June 4, 1936.

Manicured grounds of open lawn, mature trees and shrubs and carefully clipped box parterre gardens invite long-lazy summer strolls. The activity oriented will enjoy the tennis court and the resort-style pool with a large private grotto. There is also a tennis house with double-tiered viewing, a two-bedroom guest house and staff quarters. There are five detached garages with capacity for seven cars.

Fashion designer Vince Camuto's fabulous estate in Greenwich is just a one-hour train ride to New York's Grand Central Station. Formerly listed at $26.5 million by Shelly Tretter Lynch and Kimberly Johnson of Compass, the property will go to auction with bidding opening on August 12th with no reserve. Furnishings will be offered to the highest bidder at an additional price.

THE HOUSTON BALLET has canceled its annual production of The Nutcracker, laid off 30 percent of its full-time staff and put its 61 dancers and more than 60 musicians on extended leave.

Wages have been reduced for all remaining staff, with the greatest pay cuts at the top of the organization.

CIRCUS CIRCUS RESORT on the Las Vegas Strip has announced that will permanently lay off 252 employees on September 1, 2020.

WYNN RESORTS managed to continue paying its Las Vegas employees through the 78-day Nevada shutdown. However, the resort has announced that Wynn Resorts Ltd. placed workers on furlough, effective last week.

BYRON ALLEN 59, comedian turned television producer and owner of Entertainment Studios Corporate has inked a deal expanding his US networks to Middle East in a multi-year agreement.

Allen acquired the well-known cable network for an expected $300 million in 2018 with ambitions of taking his portfolio of assets overseas.

The first-time deal with SAWA Rights Management, a content rights company based in the Middle East, bolsters Allen's portfolio of media assets and follows a recent settlement with Comcast Corp. Allen had filed a $20-billion racial discrimination lawsuit against cable giants Comcast Corp. and Time Warner Cable. After five years, in March 2020 the Supreme Court sided with Comcast over Byron Allen in his racial discrimination case.

The SAWA multi-year agreement facilitated by SAWA Rights brings seven of Entertainment Studios' cable networks to Du, the home internet and television platform in the region operated by Emirates Integrated Telecommunications Co.

The deal includes:

Cars.TV - A network that showcases the collectors, designers, innovators, and the ultimate car enthusiasts.

Comedy.TV - A network dedicated to today's funniest comedians, featuring a mix of live concert performances, talk and variety shows, sitcoms and movies.

ES.TV - A network dedicated to entertainment news, variety shows, celebrity profiles and today's hottest superstars.

MyDestination.TV - A network dedicated to the best in travel featuring fun, exciting, exotic must-see destinations around the world.

Pets.TV - A network dedicated to pets.

Recipe.TV - A network dedicated to famous chefs, amazing recipes, and delicious cuisine from around the world.

Justice Central.TV - A network dedicated to judges and court shows, legal news, and the world's biggest trials.



E-Book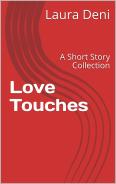 Soft back Book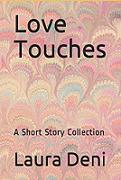 JUSTICE SERVED


TROY POWELL 51, Alvin Ailey dance school's artistic director has been fired after dancers claimed 'he touched them inappropriately and rejected their auditions when they refused his advances'

Powell was dismissed on Monday, July 20, 2020 following an independent investigation commissioned in June by The Ailey School in New York City after two videos accusing Powell of inappropriate behavior were posted on TikTok, the popular video sharing app.

On July 1, 2012, Troy Powell became only the second person to lead Ailey II since its inception in 1974.



E-Book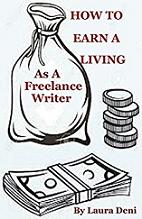 Soft back Book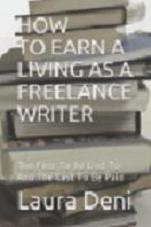 This is not your typical, totally boring textbook.

In the pages of How To Earn A Living As A Freelance Writer (the first to be lied to and the last to be paid) you'll find sex, celebrities, violence, threats, unethical editors, scummy managers and lawyers, treacherous press agents, sex discrimination; as well as a how-to for earning money by writing down words.





FINAL OVATION


DAVID ARLEN ROSENBERG died Wednesday, July 15, 2020 at Norwalk Hospital in Norwalk Connecticut. He was 90.

Covering theatre and opera productions in Connecticut, Broadway, off-Broadway and London, he was an acknowledged award-winning theatre and arts critic who wrote reviews and feature articles for The Norwalk Hour, Hearst Media of Connecticut; Back Stage in New York; as well as magazines in Greenwich, Westport and New Canaan. He was co-founder of the Connecticut Critics Circle and was an active member affiliated with Drama Desk, Outer Critics Circle and the American Theatre Critics Association.

David was educated at Syracuse, Yale, New York Universities and SUNY/Purchase. Additional professional work included television production at CBS in New York and teaching English and Drama at Fairfield University as well as several Fairfield County high schools.

As a director, he guided over 65 productions of plays, musicals and staged readings with Greenwich and New Canaan High Schools, Theatre Artists Workshop, Wilton Playshop and Square One Theatre in Stratford, among others.

He is survived by his husband H. Edward Spires, with whom he lived a total of 62 glorious years including being legally married for the past 15 years and also their beloved French Poodle, Sadie.

PETER GREEN Fleetwood Mac co-founder songwriter and guitarist died peacefully in his sleep on July 25, 2020. He was 73.

He left the band in 1970 as he struggled with mental health problems. Green was eventually diagnosed with schizophrenia and spent time in hospitals undergoing electro-convulsive therapy during the mid-70s.

"Having endured periods of mental illness and destitution throughout the 1970s and 1980s, Green moved in with his older brother Len and his wife Gloria, and his mother in their house in Great Yarmouth, in Norfolk, where a process of recovery began."

Green was among the eight members of the band - along with Fleetwood, Stevie Nicks, Lindsey Buckingham, John McVie, Christine McVie, Danny Kirwan and Jeremy Spencer - who were inducted into the Rock & Roll Hall of Fame in 1998.

Earlier this year, artists including Fleetwood, Pink Floyd's David Gilmour, ZZ Top's Billy Gibbons and guitarists Jonny Lang and Andy Fairweather Low performed at the London Palladium during a gig celebrating the early years of Fleetwood Mac and its founder Peter Green.

Green married Jane Samuels in January 1978; the couple divorced in 1979. They have a daughter, Rosebud Samuels-Greenbaum born 1978.

REGIS PHILBIN legendary television host died Friday, July 24, 2020, at Greenwich Hospital in Greenwich, CT from heart disease after suffering a heart attack at his home, just one month shy of his 89th birthday.

He underwent triple bypass surgery in 2007.

Philbin holds the Guinness World Record for the most hours on U.S. television. He was honored with a Lifetime Achievement Award at the 2008 Daytime Emmy Awards.

He is survive by his wife Joy, his three daughters as well as his grandchildren. His son, Danny, died in 2014.


















Next Column: August 2, 2020
Copyright: July 26, 2020 All Rights Reserved. Reviews, Interviews, Commentary, Photographs or Graphics from any Broadway To Vegas (TM) columns may not be published, broadcast, rewritten, utilized as leads, or used in any manner without permission, compensation and/or credit.
Link to Main Page
---