! >
Broadway To Vegas
  
  REVIEWS INTERVIEWS COMMENTARY NEWS

| | |
| --- | --- |
| | |
DUBLIN THEATRE FESTIVAL ANNOUNCES SCHEDULE - -DOCK ROCKS PARTY ON THE PIERS - - THE DENIM KING - - MYLAN WORLD TEAM TENNIS SELECTS LAS VEGAS - - FIRE ISLAND DANCE FESTIVAL BREAKS RECORD - - KIM CATTRALL RETURNS TO THE WEST END - - DEAF WEST RETURNS TO BROADWAY - - 2015 CHOCOLATE FEST - - DONATE . . . Scroll Down
















Copyright: July 26, 2015
By: Laura Deni
CLICK HERE FOR COMMENT SECTION


DUBLIN THEATRE FESTIVAL ANNOUNCES SCHEDULE: INTERESTING PREMIERS SPOTLIGHTED
The Night Alive by Conor McPherson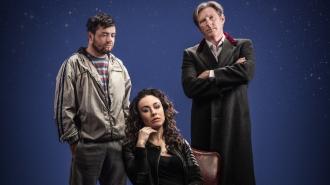 This year's Dublin Theatre Festival which runs September 24 through October 11, has announced the line- up, which contains some fascinating world premieres as well as Conor McPherson presenting the Irish premiere of The Night Alive. The award-winning play opens the 2015 festival program for a two week mounting at the Gaiety Theatre.

Adrian Dunbar, Laurence Kinlan, Ian Lloyd-Anderson, Kate Stanley Brennan and Frank Grimes star in the brand new production.

Set in Dublin, The Night Alive tells "the story of Tommy – a middle-aged man, just about getting by. He's renting a run-down room in his Uncle Maurice's house, keeping his ex-wife and kids at arm's length and rolling from one get-rich-quick scheme to the next with his pal Doc.

"Then one day he comes to the aid of Aimee, who's not had it easy herself, struggling through life the only way she knows how. Their past won't let go easily. But together there's a glimmer of hope that they could make something more of their lives. Something extraordinary. Perhaps."

A few of the other interesting productions announced include:

French theatre-maker Halory Goerger asks what would happen if artists were left to drift in space to write a play in Corps Diplomatique staged October 1-3. "What if artists were left to drift in a space station for a few thousand years with only one mission: to procreate, write a play, rehearse and perform it, and in so doing to educate the next generation and the generations after that? How quickly would they go nuts? What would their art look like?" Performed in French, with English surtitles.



The Train a new musical from Rough Magic Theatre Company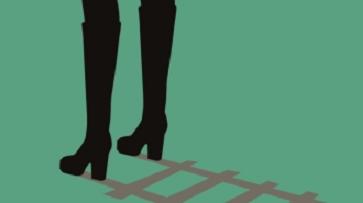 A new musical from Rough Magic Theatre Company, The Train makes its world premiere as part of the festival, featuring music by Bill Whelan (Riverdance) with a book and lyrics by Arthur Riordan (Improbable Frequency). It tells the story of the infamous contraceptive train, of a nation's obsession with sex, and of a small group of courageous women whose short journey marked the beginning of a modern odyssey. The Train (Rough Magic) has performance October 6-11 at the Project Arts Centre.

Ireland, 1971: the church and the state are in glorious - and very close - harmony. They are also deaf to the voices of women, who are routinely paid less than men, in jobs they must often give up once they marry, at which time they become, by law, their husbands' property.

And they have another cause for concern.

"While contraceptives are available in Northern Ireland they are illegal in the Republic. Determined to challenge the unbending laws of Ireland, a troublesome group of women decide to take a train to Belfast and return to Dublin with this forbidden fruit."

Lynne Parker directs Clare Barrett, Kate Gilmore, Darragh Kelly, Emmet Kirwan, Lisa Lambe, Karen McCartney, Danielle O'Brien, and Sophie Jo Wasson Set and Lighting Design: Ciaran Bagnall. Costume Design: Joan O'Clery. Music Director: Cathal Synnott.

The Last Hotel unites two of Ireland's most fascinating artists, one of the most thrilling writers of our generation Enda Walsh (Once, The Walworth Farce, Ballyturk), and internationally acclaimed composer Donnacha Dennehy, in a new chamber opera about life, death, duty and guilt.

"As the opera begins, a man silently mops the floor - the water bloody. The hotel room he's supposed to be preparing is not ready yet. A woman is meeting a man and his wife in the hotel's car park. All three are nervous. Tonight there will be a death."

The Last Hotel Photo by Hugh O'Conor.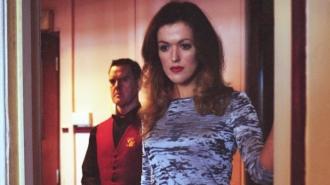 The cast includes baritone Robin Adams, sopranos Claudia Boyle and Katherine Manley and renowned Irish actor Mikel Murfi, with music performed by the 12-piece Crash Ensemble, conducted by Alan Pierson.

Set and Costume Design: Jamie Vartan. Lighting Design: Adam Silverman. Sound Design: David Sheppard, Helen Atkinson. Associate Director: Sophie Motley.

"He meets people all the time. That's his job. But if you meet him and you get on with him, then the next time he has a job that you'd be good at, you'd be top of his list of people he'd give it to.'" Looking at indeterminacy, randomness and the role of fate, Newcastlewest is a new comedy by Dick Walsh.

Directed by Gavin Quinn, the cast includes Una McKevitt, Des Nealon, and Annabell Rickerby.

"Marya is a woman really struggling with today.

"She lives in a house with her father. He is getting old. She is getting old. He's a pain in the hole. Her thighbone is decaying. She's got no job, or even the prospect of a job. Then a local man done good comes to tell them about his position in Brussels."

Dick Walsh Design: Aedín Cosgrove. Associate Director: Maeve Stone. Dramaturg: Simon Doyle. Sound Design: Vincent Doherty. Costume: Grace O'Hara. Assistant Design: Gemma McGuinness.

The Game is a new work by THEATREclub, exploring the act of buying sex and the subculture of prostitution; its rules, its language and its power structures. It is a play that's also a real-life game, with levels and consequences.

"Five new men have volunteered each night. These men have never played 'The Game' before. They've no idea what they're about to do, they won't be given a script. They are doing this to be part of an event – a symbolic act – that calls us all to consider, to think and to review.

"All you have to do is watch."

"The Game will give audiences an insight into a world that sits uncomfortably beneath the surface of our day-to-day lives. How we legislate makes a statement about our values. The legal status of prostitution is a measure of our society. Laws around the world are changing. We're all affected by those changes. Come and see why."

Devised by Gemma Collins, Grace Dyas, Lauren Larkin. With: Rachel Moran and other women who have exited prostitution.

Presented by the Project Arts Centre (Cube) October 6 - 11, 2015.



Broadway To Vegas is supported through advertising and donations. Priority consideration is given to interview suggestions, news, press releases, etc from paid supporters. However, no paid supporters control, alter, edit, or in any way manipulate the content of this site. Your donation is appreciated. We accept PAYPAL. Thank you for your interest.





ART AND ABOUT


ALEKS DANKO: MY FELLOW AUS-TRA-ALIENS

Aleks Danko, What are you doing boy? 1990-1992, wood, paper, glass, synthetic polymer, steel, shellac and engraved traffolyte, Museum of Contemporary Art, purchased 1993, image courtesy and © the artist/MCA
the Museum of Contemporary Art Australia presents artworks ranging across over four decades of influential Victorian-based artist Aleks Danko's long career, from his early exhibitions in Adelaide in the late 1960s through to his recent large-scale installations.

Although the artist has worked across a range of disciplines, for the most part, his practice remains firmly within the world of objects. Objects that take language – its sound, speech, rhymes, puns and repetition - and attempt to make it into something more concrete. Akin to poetry, these are works that are short and sharp, designed to be read aloud, vocalized and performed.

In addition to many works sourced from public collections (including that of the MCA), this major survey features significant works remade or reconfigured by the artist specifically for the exhibition.

Guest curated for the MCA by Glenn Barkley. Presented in association with Heide Museum of Modern Art.

July 30-October 18, 2015 at the Museum of Contemporary Art Australia in Sydney, Australia.

PRINCE CHARLES will visit the Society of Artists Exhibition at Thurso High School in Scotland on Friday, July 31. As in previous years, two of His Royal Highness's paintings will be included in the exhibition.

The 80th Annual Exhibition opens on July 28th, 2015 and runs until Saturday, August 8.

The group of volunteers who are in charge of the annual Caithness Artists Exhibition include: Chairman Ian Pearson - Vice Chairman William Wallace -- Secretary Nicola McLean - Treasurer Kitty Watt.

Commitee Members: Alice Calder, Barbara Myatt, Sheila Butler, Liz O'Donnell, Isobel Miller, Lexi Wallace, Mike Imrie, David Rosie, Angela Simpson, Elaine Rapson-Grant, Jenny Bruce and Elizabeth Lay.









SWEET CHARITY


DOCK ROCKS - PARTY ON THE PIERS

Duran Duran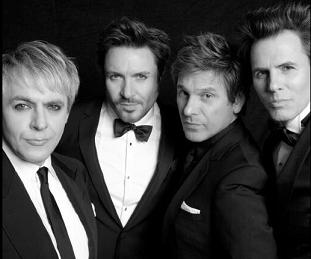 the first annual concert and boat party fundraiser in support of the South Street Seaport Museum takes place Tuesday, August 4, 2015 beginning at on Piers 15 and 16.

Dock Rocks 2015 will showcase rising stars, superstars and surprise guest performances across five hours of unforgettable Main Stage music, with a headline performance from multi-platinum British recording icons, Duran Duran, and featuring special guest Wyclef Jean.

"Dock Rocks will be instrumental in our efforts to revitalize the Seaport Museum post-Sandy. The concert will showcase the Seaport Museum's historic ships to nearly 6,000 visitors in a completely unique way," said Captain Jonathan Boulware, Executive Director of the South Street Seaport Museum. "This inaugural celebratory fundraiser for the Museum will support the reinvigoration of the programming that only the Seaport Museum can offer: on-water education programs, interpretation of the original port of New York, our collections, historic buildings, and fleet of ships."

NOTE: On July 30 it was announced that "due to unforeseen logistical problems at the site Dock Rocks - Party on the Piers has been cancelled. In response to the news that the show had been cancelled, Duran Duran singer Simon Le Bon said: "We are really sad that next week's show is now not happening. We love that part of the city and were very much looking forward to playing against that incredible skyline in support of the Seaport Museum. We are in town this week to launch the first single from our new album Paper Gods and were hoping to give fans a chance to hear a couple of tracks from the new record. Our two weekend shows in Port Chester are sold out but we are headlining our friend Nile Rodgers' festival in Riverhead, on August 5th - so hope that perhaps disappointed fans can come and see us there instead."

21st EDITION OF FIRE ISLAND DANCE FESTIVAL which took place July 17-19, has announced the event broke a fundraising record with $544,555.

In its 21 editions, Fire Island Dance Festival has raised more than $4.3 million to help ensure that those in need have access to lifesaving medications, counseling, healthy meals and emergency financial assistance.

This year's sold-out festival was hosted by Complexions Contemporary Ballet co-founder Desmond Richardson, a former principal dancer with Alvin Ailey American Dance Theater and a Tony Award nominee for Fosse.

Dancers Responding to AIDS, founded in 1991 by former Paul Taylor Dance Company members Denise Roberts Hurlin and Hernando Cortez, relies on the extraordinary compassion and efforts of the performing arts community to fund a safety net of social services for those in need. As a program of Broadway Cares/Equity Fights AIDS, DRA supports more than 450 AIDS and family service organizations in all 50 states as well as the essential programs of The Actors Fund, including the HIV/AIDS Initiative and The Dancers' Resource.

HEADED TO CAESARS PALACE IN LAS VEGAS are tennis stars Andre Agassi, Stefanie Graf, Martina Navratilova, and Andy Roddick who will headline Mylan World TeamTennis (WTT) Smash Hits at Caesars Palace, a charity night of tennis co-hosted by longtime friends Sir Elton John and Billie Jean King. The event takes place on Monday, October 12, 2015.

Last year's event in London raised more than $1 million, bringing the historic total to more than $13 million for the Elton John AIDS Foundation (EJAF) and various local AIDS charities since 1993.

Tennis action will be preceded by a VIP Reception and Auction. Elton, Billie Jean, and all players will participate in the pre-match live auction, which will include an Elton John signed piano bench and King's Wimbledon tickets among other items.


DEAF WEST RETURNS TO BROADWAY
Marlee Matlin. Photo: marleematlinnet.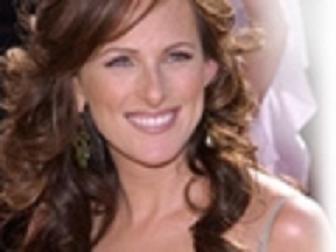 Deaf West the innovative theatre which was founded in 1991 to directly improve and enrich the cultural lives of over 1.2 million deaf and hard-of-hearing individuals who live in the Los Angeles area, has expanded it's scope over the years. see column of December 16, 2007.

In the fall, Deaf West returns to Broadway by presenting Spring Awakening.

The Tony Award-winning Best Musical of 2007 will play a strictly limited Broadway engagement at the Brooks Atkinson Theatre with previews beginning on Tuesday, September 8 and opening night set for Sunday, September 27. The show will run 18 weeks only, through Saturday, January 9, with no extension possible. It will be performed simultaneously in American Sign Language and spoken English by a cast of 27.

Spring Awakening, with book and lyrics by Steven Sater and music by Duncan Sheik, is directed by Michael Arden and choreographed by Spencer Liff.

Based on Frank Wedekind's controversial 1891 expressionist play of the same name and featuring an electrifying pop/rock score, Spring Awakening follows the lives of a group of adolescents as they navigate their journey from adolescence to adulthood in a fusion of morality, sexuality and rock & roll. An extraordinary creative team including Michael Arden and Spencer Liff has reinvented the groundbreaking musical about lost innocence and the struggles of youth in true Deaf West style.

The innovative and acclaimed production of Spring Awakening recently completed an extended, critically-acclaimed, engagement at the Wallis Annenberg Center for the Performing Arts in Los Angeles where the production was expanded from its original, sold-out run at the Rosenthal Theatre in downtown L.A."

Following the recent West Coast production, Duncan Sheik said, "Spring Awakening is very much about the difficulty that parents and children have with communication. So there's a beautiful metaphor to it being done with this particular set of actors. The musicianship and the vocal performances of the Broadway cast being assembled are second to none, and that combined with the amazing physicality of the signing actors really raises the emotional bar."

"I couldn't be more grateful than I am to Deaf West, Michael, and Ken," Steven Sater added. "It will surely be one of the thrills of my life to watch our young cast sing to New York, every night, in this pure language of the heart."

The Broadway production is not a direct transfer of the Los Angeles production.

Marlee Matlin who won an Oscar for the 1986 film Children of a Lesser God, will make her Broadway debut in the role of Frau Gabor.

While many of the actors will be coming from Los Angeles, some of the actors are being replaced. For instance, when the production started out at Inner City Arts in Los Angeles, one woman playing all the adult women's roles.

With the surge of rude patrons not turning off their cell phones - texting and talking during performances, a question arose as to the possibility of inconsiderate customers attempting to take advantage of the hearing impaired; assuming that noisy cell phones wouldn't matter. An immediate response came from Jackie Green, who is part of the Boneau/Bryan-Brown team handling publicity for the Broadway turn. She was succinct. "The production expects audiences to respect both the show on stage and their fellow audience members."

To date, DWT has produced over 30 plays and 4 musicals, won more than 80 theater awards, performed on Broadway, and has been nominated for one Tony Award. For its unique vision and artistic excellence throughout its eighteen-year history, DWT is recognized as the premier sign language theater in the United States.

Signing plays can have some unique challenges, including signing "dirty words" which are contained in some scripts - for instance in David Mamet's American Buffalo.

Deaf West was last represented on Broadway with the triumphant production of Big River in 2003.

In 2012 Deaf West Theatre's founding artistic director Ed Waterstreet retired after 21 years with David J. Kurs appointed the new artistic director.

As pointed out in the Broadway To Vegas column of March 4, 2012 see column. Ed Waterstreet became the first deaf artistic director of an American theater company when he founded Deaf West Theatre in 1991. Under his leadership, DWT has produced 40 plays and four musicals, including a Broadway run, and won more than 80 theater awards, among them Tony Honors for Excellence. Previously, Ed was a 12-year member of the National Theatre of the Deaf. He starred in the Emmy-winning Hallmark movie, Love Is Never Silent. Ed is also the recipient of Geneva's prestigious International Fete d'Excellence Gold Medal Award for Cultural Education in the Theatre and the James A. Doolittle Ovation Award for Leadership in the Theatre.

Previously, Kurs served as the company's artistic associate. A native of Riverside, CA and graduate of Gallaudet University, he began his career as a script reader at Jersey Films, the production company of Danny DeVito, Michael Shamberg, and Stacey Sher.


SPREADING THE WORD


2015 CHOCOLATE FEST takes place August 1-8 in Canada's Chocolate Town, St. Stephen, New Brunswick.

Chocolate-themed lunches and dinners - Family-friendly events, entertainment and competitions, including (chocolate) pudding eating - Delicious and relaxed evenings with Choctails - Testing your skills as you create your own 'hand-crafted' chocolates - Meeting the official mascots, Chocolate Mousse and his lovely wife, Tiffany – Learn who will be named 2015 Chocolate Lover of the Year - Indulge in new and delicious experiences.

In 2000, St Stephen was officially registered as "Canada's Chocolate Town" as a mark of the importance of chocolate in its past and present.

The folks in Charlotte County are proud of Ganong Bros. Limited, Canada's oldest family-owned candy company.

The process of creating quality chocolates and candy, begun by brothers James and Gilbert Ganong in 1873, has been passed down from generation to generation in St Stephen, New Brunswick.

Ganong Bros. Limited has been one of the chocolate industry's most important companies. Arthur Ganong was the first to make any sort of a wrapped chocolate bar; Ganong began selling the first chocolate bars in 1910.

Chocolate Fest began in 1984 and is a unique celebration of chocolate discovery, rich in culture, appealing to your senses and offering unforgettable experiences.

The Great Chocolate Mousse is the official mascot. In 1994 The Great Chocolate Mousse married his lovely wife, Tiffany. The Chocolate Mousse and Tiffany are very popular during the festival with both young and old chocolate lovers. They bring out the child in all of us. Look for them at all the events; give them a hug and be sure to take advantage of this great photo opportunity.

KIM CATTRALL will return to the West End making her Royal Court debut starring in Penelope Skinner's play Linda, about a 55 year old woman and her fight to remain visible in her world. The production opens November 25, 2015.

SUSAN STROMAN interviewed by Bob Balaban, introduces an encore screening of The Met: Live in HD – The Merry Widow, which the five-time Tony Award winner directed and choreographed, marking her Met debut. The great Renée Fleming stars as the beguiling femme fatale who captivates all Paris in Lehár's enchanting operetta seen in this new staging. Stroman and her design team of Julian Crouch and costume designer William Ivey Long have created an art-nouveau setting that climaxes with singing and dancing grisettes at the legendary Maxim's. Nathan Gunn co-stars as Danilo and Kelli O'Hara is Valencienne. Sir Andrew Davis conducts. Friday, July 31, at Guild Hall, The Hamptons, NY.

MAE WEST'S BIRTHDAY WILL BE CELEBRATED on August 3 and 10 will a showing of her films. The first one, Sextette [1978] will be screened on August 3rd. Then Go West Young Man [1936] will be screened on August 10th. On her actual birthday, August 17, the multi-media presentation features speaker LindaAnn Loschiavo, a Greenwich Village historian and dramatist. Her plays include Courting Mae West: Sex, Censorship, and Secrets and Diamond Lil, Queen of the Bowery. The event will also feature light refreshments (courtesy of East Village Cheese) and a raffle.

These free Mae West events take place at the Jefferson Market Library in the Greenwich Village area of Manhattan.

The Jefferson Market Library was once the location of the Jefferson Market Court. During the 1920s, when Mae West was trying to build her career, this was building all dramatists and actresses tried to avoid. Yet it was the site that made a little-known performer world famous. When N.Y. District Attorney Joab Banton had Mae West arrested and paddy wagoned to Jefferson Market Police Court on February 9, 1927, the controversial Brooklyn entertainer made global headlines for the first time. The actress-writer also served time in Jefferson Jail. At her side, covering the trial for the New York Journal American, was Texas Guinan, Mae's friend and a frequent passenger in the police department's Black Maria herself.

In the 1920s, though most Broadway headliners avoided negative publicity, these two diamond-draped divas flouted convention, defied police, and became as well known for being handcuffed as for blazing their way onto theatre marquees. They were "onstage outlaws" during the Prohibition Era.

In 1954 Mae West went on tour with a nightclub act. She opened at the Sahara Hotel in Las Vegas in July 1954. From there she toured it to Reno, Boston, Buffalo and New York.

GLASTONBURY ABBEY EXTRAVAGANZA organized by Michael Eavis, takes place on the grounds of Glastonbury Abbey in Somerset, UK on Saturday, August 8th. The event will be headlined by legendary Kinks frontman Ray Davies, with Joan Armatrading and The Shires completing the bill. The night will be rounded off by the traditional fireworks display.

Glastonbury has been linked to King Arthur, the legendary English King - 'Arthur of the Britons', before Saxon times and Glastonbury Abbey is said to be the burial place of King Arthur.

According to the abbey: "It is said he was buried in the cemetery on the south side of the Lady Chapel, at Glastonbury Abbey between two stone pyramids and at great depth.

Reportedly, "Henry II asked the Abbot to dig within the ancient Saxon graveyard for the bones of Arthur, as he had information from a Welsh bard that Arthur was buried here.

"The monks began digging to locate the grave, and in 1191 they discovered a huge oak coffin beneath a lead cross bearing the inscription Hic jacet sepultus inclitus rex Arturius in insula Avalonia, which is often interpreted as reading 'Here lies King Arthur buried in Avalon'.

"The coffin contained two bodies - a great man and a woman, whose golden hair was still intact, until touched, when it crumbled away. The bodies were said to be Arthur's and Guinevere's, but unfortunately Henry didn't live to see this.

"The bones were then moved to a tomb in the South Transept.

"In 1278 King Edward I and Queen Eleanor came to the abbey to oversee the final transfer to a beautifully decorated black marble tomb before the high altar. They wrapped the bones in precious cloth, placed them in decorative caskets, they then placed the caskets into the black marble tomb which remained at the abbey until it was destroyed during the Dissolution in 1539.

"No-one has seen or heard of the bones since then.

"Today a sign marks where the tomb was in the South Transept."

THE COSMOPOLITAN HOTEL IN LAS VEGAS suffered a fire in the pool area on Saturday, July 25, 2015. The pool area is located on the 14th floor of the resort. The fire started in a fake palm tree made from plastic and Styrofoam and quickly spread. Virtually everything around the pool area is made from plastic - fake trees, cabanas and chairs.

Smoke could be seen across the valley.

100 firefighters responded to the two alarm fire which took 30 minutes to extinguish. Speculation is that a cigarette butt may have caused the blaze.

The 14th and 15th floors of the resort remain closed due to smoke and water damage.


OTHER PEOPLE'S MONEY


CLARK COUNTY (LAS VEGAS) NEVADA has raised its marriage license fee by $14. Beginning July 27, you're going to have to shell out $77 in order to get a license to bind you for life. Or; if one goes by the Nevada divorce rate - which is the highest in the nation - until you sober up or find somebody better.

The fee increase is to help make up for a 40% drop in Las Vegas weddings over the last ten years - from 127,000 to 80,000 in 2014. That has meant a loss of $1B a year.



GREY GARDENS with book by Doug Wright, music by Scott Frankel, and lyrics by Michael Korie.

Grey Gardens tells the story of Big Edie and Little Edie Bouvier Beale, the eccentric aunt and cousin of Jaqueline Kennedy Onassis. It is based on the 1975 documentary by Albert and David Maysles, which is celebrating its 40th anniversary in 2015. Set at the Bouvier mansion in East Hampton, this bold musical follows a mother and daughter on their hilarious and heartbreaking journey from glamorous aristocrats to notorious recluses in a crumbling house filled with memories and cats.

July 28-August 30, 2015 at Bay Street Theater in Sag Harbor, NY.

GROUNDED by George Brant.

Directed by Andrea Moor.

Starring Libby Munro.

She was the queen of the skies. The Air Force's finest. Top Gun. She lived for the squeeze of the trigger as she rained missiles down on the minarets below. But then she fell in love, fell pregnant, and fell back to earth with a bump.

Rekindling her career, The Pilot finds warfare has changed. No longer soaring above the battlefield, instead she slumps in a chair in the Nevada desert, peering at images of a different desert half a world away for twelve hours at a time. She's a Reaper drone pilot, remotely controlling a death-dealing robot, a pitiless $11 million eye in the sky that can obliterate a convoy or village in seconds.

As the sands of America and Afghanistan start to blur, The Pilot realizes it's one thing to go off to war, but quite another to fight a war wirelessly, clock off, and kiss your child goodnight.

July 29-August 15, 2015 in The Greenhouse of the Queensland Theatre Company in Brisbane, Australia.

THE DENIM KING an original musical about Moses Cone, written in 2007 by Dr. Janet Barton Speer, artistic director for Lees-McRae Summer Theatre, with music by Thomas Oaks. Kenneth Kay directed the Blowing Rock Stage Company premiere of the play at the Miriam and Robert Hayes Performing Arts Center in Blowing Rock in 2007. That mounting became the largest grossing production for the Blowing Rock Stage Company.

The Denim King is the story of Moses Cone, who made a fortune in the textile industry in the late 19th and early 20th centuries. Moses Herman Cone (June 29, 1857 – December 8, 1908) was an American textile entrepreneur, conservationist, and philanthropist of the Gilded Age. He became an innovator who offered finished clothing, which was unusual in an era when textiles were normally sold as unfinished cloth.

Cone manufactured unusual textile fabrics and founded a company that became a leading manufacturer of denim Cone Mills Corporation was the world leader in the manufacturing of denim and largest supplier in the world - a major supplier to Levi Strauss and Company for nearly a century.

The Cone sisters, Claribel and Etta, were two of Moses' younger sisters. They befriended Picasso and Matisse while living at the School of Paris, during its prime in Europe. The Cone Art Collection is one of the greatest in the world for these artists.

Mr. Cone and his wife had no children and donated substantial property upon their deaths. Their home Flat Top Manor has become a North Carolina tourist attraction that receives 250,000 visitors a year. It forms part of Moses H. Cone Memorial Park, which is run by the National Park Service. Their donations founded the Moses Cone Health System, a private not-for-profit health care system based in Greensboro, North Carolina and its principle facility The Moses H. Cone Memorial Hospital.

The Denim King production will take place August 1-7 at the Lees-McRae Summer Theatre at the Hayes Auditorium at Lees-McRae College in Banner Elk, North Carolina.

UNKNOWN SOLDIER Book & Lyrics by Daniel Goldstein. Music & Lyrics by Obie award winning Michael Friedman.

Directed by Trip Cullman.

"In this haunting new musical Ellen Rabinowitz sets out to understand her past after she discovers an enigmatic photograph while cleaning out her deceased grandmother's home. As she chases the truth about the soldier featured in the photo, Ellen is drawn into a tangle of historical facts and mysteries that lead her to surprising love stories and unexpected truths. Bringing together three WTF alumni, Unknown Soldier delves into memory and family mythology, asking how - or even whether - the past shows us who we are."

This World Premiere Musical has performances July 30 - August 9 on the Nikos Stage of the Williamstown Theatre Festival in Williamstown, MA.


WHO'S WHERE




TONY BENNETT AND LADY GAGA appear in concert in celebration of their new collaborative jazz album, Cheek to Cheek. July 31 and August 1 at the Concert Hall, Kennedy Center for the Performing Arts in Washington, DC.

ONE DIRECTION in the spotlight Tuesday, July 28 at Arrowhead Stadium in Kansas City, MO. On Friday they perform at the Lucas Oil Stadium in Indianapolis, IN. Next Sunday, August 2, 2015 they entertain at Heinz Field in Pittsburgh, PA.

IDINA MENZEL continues her tour with a stop Tuesday, July 28, in Clearwater, FL at the Ruth Eckerd Hall. Thursday's gig is in New Orleans, LA at the Saenger Theatre. On Friday she's in the spotlight in Houston, TX at the Cynthia Woods Mitchell Pavilion. Saturday finds her in Austin, TX at the Bass Concert Hall.

TAYLOR SWIFT entertains Saturday, August 1, at BC Place Stadium in Vancouver, BC.

RUSH perform Monday, July 27, at the US Airways Center in Phoenix. Thursday finds them at the Verizon Wireless Amphitheater in Irvine, CA. Saturday's show is at the Forum in Inglewood, CA.

JOHNNY MATHIS the legendary singer, celebrating his 59th year as a recording artist, returns to Las Vegas to perform his greatest hits and personal favorites. Friday, July 31, at The Smith Center in Las Vegas.

HAPPY TOGETHER TOUR 2015 starring The Turtles featuring Flo & Eddie, The Association, The Cowsills, The Grass Roots, The Buckinghams, and Mark Lindsay, formerly of Paul Revere and the Raiders. Sunday, August 2-15 at The State Theatre in New Brunswick, N. J.


FINAL OVATION


GEORGE COE stage, television and Oscar nominated movie actor died Saturday, July 18, 2015 in Santa Monica, California after battling a long illness. He was 86.

His Broadway theater career began in 1957 and included turns as "M. Lindsey Woolsey" opposite Angela Landsbury in the original production of Mame, as Owen O'Malley in On The Twentieth Century, and creating the role of David in the original Broadway production of Company.

Coe was an original member of the Not Ready For Prime Time Players, the original cast of Saturday Night Love.

He served more than a dozen years on the SAG national board of directors, having the vice president title for two years. He is credited with creating the template for what became SAG's first low-budget production contract.

WAYNE CARSON producer and songwriter who penned Willie Nelson's mega hit Always On My Mind, died Monday, July 20, 2015 near Nashville. He was 72.

Carson was inducted into the Artists who recorded his songs included Elvis Presley, Eddie Arnold, Brenda Lee, Joe Cocker, Mel Tillis, Chet Atkins, Conway Twitty, Tina Turner, the Box Tops, Moe Bandy, Tom Jones, the Beach Boys, B.B. King, Dionne Warwick, Al Green, Johnny Pycheck and Gary Stewart.

Carson was inducted into the Nashville Songwriters Hall of Fame in 1997.

Neil Portnow President/CEO of The Recording Academy issued the following statement: "Two-time Grammy Award winner Wayne Carson was a true Nashville legend. A highly accomplished songwriter and producer, Wayne penned many significant country hits including The Letter, I See The Want To In Your Eyes and, of course, Always On My Mind. A true "musician's musician," Wayne was also a gifted percussionist, pianist, guitarist, and bassist. Our music community has lost an immense talent much too soon, and our deepest condolences go out to his family, friends, and all those who had the privilege and pleasure of working with him."

THEODORE BIKEL the Tony- and Oscar-nominated actor and singer died Tuesday, July 21, 2015 at UCLA Medical Center in Los Angeles of natural causes. He was 91.

Bikel started acting while in his teens. He performed with Habimah Theater and was one of the founding members of the Cameri Theatre, which became a leading Israeli theater company. In 1945, he moved to London to study at the Royal Academy of Dramatic Art. Bikel moved to the United States in 1954, and became a naturalized citizen in 1961.

In 1948, Michael Redgrave recommended Bikel to his friend Laurence Olivier as understudy for the parts of both Stanley Kowalski and Mitch in the West End premiere of Tennessee Williams' A Streetcar Named Desire. Bikel graduated from understudy to star opposite the director's wife, Vivien Leigh.

He made his Broadway debut in 1955 in Tonight in Samarkind and in 1958 was nominated for a Tony for The Rope Dancers. In 1959, he created the role of Capt. von Trapp in the original Broadway production of The Sound of Music, playing opposite Mary Martin as Maria. It earned him a second Tony nomination.

In 1964, he played Zoltan Karpathy, the dialect expert, in the film version of My Fair Lady. Since his first appearance as Tevye in the musical Fiddler on the Roof in 1967, Bikel performed the role more often than any other actor - more than 2,000 times to date. When an injury required 74-year-old fellow Israeli performer Chaim Topol to withdraw from a high-budget, much-promoted 2009 North American tour of the musical, Bikel substituted for him in several appearances in 2010.

In February 2012, Bikel played the title role in Visiting Mr. Green with the Harold Green Jewish Theatre Company in Toronto, Ontario. In May 2013, Journey 4 Artists, a documentary produced and directed by Michele Noble featuring Theodore Bikel, Tamara Brooks, Merima Klju?o and Shura Lipovsky which celebrated the power of music and religious diversity, premiered at Academy Award winning producer, Branko Lustig's 7th Annual Jewish Festival of Tolerance in Zagreb, Croatia.

As a folk musician, Bikel made his concert debut in 1956 at the Carnegie Recital Hall, and went on to write, perform and translate lyrics to music for the next several decades.

Bikel was a co-founder of the Newport Folk Festival (together with Pete Seeger, Oscar Brand, and George Wein) in 1959. Bikel, along with business partner Herb Cohen, opened the first folk music coffeehouse in Los Angeles, The Unicorn. Its popularity led to the two opening a second club, Cosmo Alley, which in addition to folk music presented poets such as Maya Angelou and comics including Lenny Bruce. Bikel became increasingly involved with civil rights issues and progressive causes, and was a delegate to the 1968 Democratic Convention.

In 1962 Bikel co-founded Actors Federal Credit Union. He was president of Actors' Equity in the late 1970s and early 1980s. President Jimmy Carter appointed him to serve on the National Council for the Arts in 1977 for a six-year term. On January 28, 2007, Bikel agreed to serve as chair of the Board of Directors of Meretz USA (now Partners for Progressive Israel). Bikel was s a member of the High IQ collective Mensa International.

Bikel was married four times. He married Ofra Ichilov in 1942. They divorced the following year. His second marriage was in 1967 to Rita Weinberg Call with whom he had two children. They divorced in 2008. He married conductor Tamara Brooks later that year. She died in 2012. He married Aimee Ginsburg December 29, 2013. Bikel is survived by his wife, Aimee Ginsburg; sons Rob and Danny Bikel; stepsons Zeev and Noam Ginsburg; and three grandchildren.

E.L. DOCTOROW award-wining author died July 21, 2015 at a hospital in New York of complications from lung cancer. He was 84.

Doctrow's books included Ragtime, which was adapted into a film and a Broadway musical, and World's Fair, which won the National Book Award in 1986.

Shortly after news of Doctorow's death became public, President Obama called the author "one of America's greatest novelists. His books taught me much, and he will be missed," Obama said on Twitter.

Born in 1931 and raised in the Bronx, N.Y., Doctorow was a broadly American author, writing novels that operated as what he called "immense social documents," taking on the messy ambiguities of the national mythosphere..

His award-winning novels - including Ragtime, Billy Bathgate and The March - situated fictional characters in recognizable historical contexts, among identifiable historical figures and often within unconventional narrative forms.

Doctorow's work earned numerous honors, including the National Book Award, three National Book Critics Circle Awards and two PEN Faulkner Awards.

Doctorow is survived by his wife, Helen Setzer, a fellow Columbia University drama student, whom he married in 1953; son Richard Doctorow daughters Jenny Doctorow Fe-Bornstein and Caroline Doctorow Gatewood; and four grandchildren.

FRED SLATTEN originator sexy, outrageous high heeled shoes died July 1 at a nursing home in West Hollywood from respiratory failure. He was 92.

Slatten took platform heels and made them statement making by adorning his designs with rhinestones, peacock feathers, decals and the hand-painted images of celebrities' faces, including David Bowie and Marilyn Monroe. He once customized a pair with live goldfish swimming in the see-through platform base for Elton John, who had a large collection of Slatten boots..

Fred Slatten's celebrity customers included Sonny Bono, Elton John, .Liberace, Barbra Streisand, Diana Ross, Sally Struthers, Liza Minelli who had a pair of black studded platforms named after her and Marvin Gaye ordered silver combat boots with red rhinestones and red laces.

Female (and some male) headliners in Las Vegas during a twenty year period wouldn't have been caught on stage - or in front of a photographer - without a pair of Fred Slatten's on their well pedicured feet.

A typical Slatten platform was seven inches high, made from wood by a Los Angeles furniture manufacturer, with satin or leather uppers. They were embellished by a team of artists using a variety of methods, including decoupage, gold leaf, airbrushing, rhinestoning, even sandblasting. Many were hand-painted with images such as mermaids and wintry wonderlands.

Slatten named his boots for cities - New York for a sophisticated pair, Boston for a more practical set, and Hollywood for his bestselling silver stompers speckled with 3,000 rhinestones. The most conservative pair in his shop was christened Pasadena.

He named clogs after high end eateries like Scandia and La Scala, sandals carried the names of Beverly Hills streets. Dress shoes with six- or seven-inch heels were named for vintage stars like Veronica Lake.

Slatten was born Oct. 10, 1922 in Kansas City, Mo. While in college he started selling shoes to help support himself. After moving to California in the late 1940s he worked as a shoe buyer for Bullocks department stores.

He was in the wholesale shoe business when he started designing for a manufacturer in Missouri. By the late 1960s he had a showroom on La Cienega Boulevard that was as jazzy as his merchandise, with rooms decorated in animal print and peacock motifs.

He was often his own best advertisement, wearing platforms even though, at 6 feet 1, he didn't need the lift.

Slatten was twice divorced with no children.

















Next Column: August 2, 2015
Copyright: July 26, 2015 All Rights Reserved. Reviews, Interviews, Commentary, Photographs or Graphics from any Broadway To Vegas (TM) columns may not be published, broadcast, rewritten, utilized as leads, or used in any manner without permission, compensation and/or credit.
Link to Main Page
---
Laura Deni



For the snail mail address, please E-mail your request.
CLICK HERE FOR COMMENT SECTION